Windy Brings 'Divvy For Mac' To Windows
Managing application windows in Mac OS can be a mess, most users tend to use workspace manager to easily resize and dock active workspaces at required side of the screen. Out of all the available tools, Divvy (for Mac) offers the best way to quickly resize and move the windows at user-defined positions. Today we discovered Windy – a free application for Windows that brings equivalent ease to "divvy up' open/active workspaces application windows. It offers the very same way to manage, move and resize the active windows as Mac counterpart. The Windy panel emulates the Divvy's grid layout, which you can bring it up on any active application to change its position or resize it as per your requirements.
For those Windows users who don't have a clue about Divvy (for Mac), watch the embedded video below to know its usability.
After Windy is installed, you will see it lying in system tray. By default it comes with Alt+None (None-refers to key which is not been assigned to any other application) hotkey, however, users can register hotkey from Settings. In the configuration window, you can also change the default Grid control, tile size & color, and set the grid's opacity.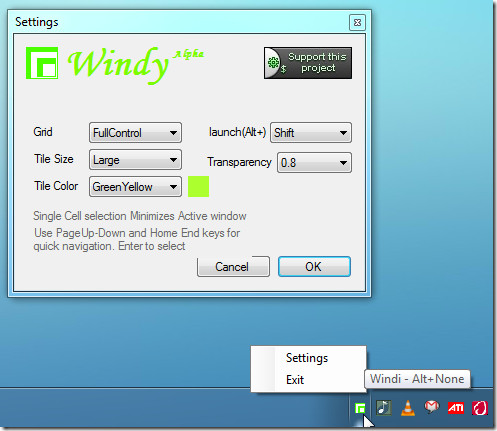 Both size and position of an active application can be adjusted by selecting the boxes in its grid, like, if you want to move window to left-top corner, select the grid blocks from left-top to bottom while giving a suitable width to your selection for resizing the application window.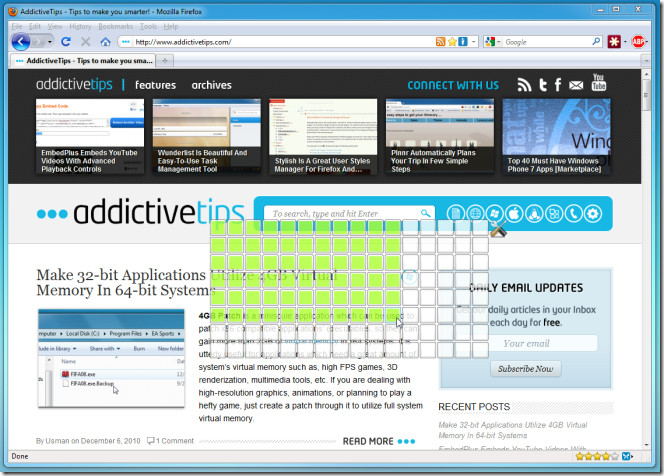 It will immediately change the position and size of application window as per grid's block selection.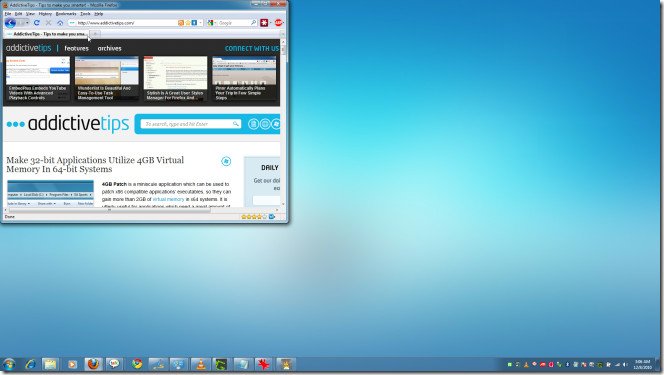 Since it's a freshly baked opensource tool, you will probably find some interface and functionality-related irregularities. It supports Windows XP/Vista/7, testing was done on Windows 7 x64 system.