WinGram: Modern UI Instagram Client For Windows 8
Sharing images with friends and family is something everyone loves to do. It is a great way to share the excitement of an event with your loved ones in case they were not able to attend themselves. Various desktop tools and web services have different capabilities when it comes to instantly sharing photos with each other. You can use services like Facebook, Twitter, Flickr or Instagram to post images in real time, where people can view and comment on them. With such a large number of web services in this category available, every offering needs to have something different from others in order to succeed. Instagram is one such service that allows you to apply filters to the captured images and make them look like professionally edited/retro masterpieces, without much hard work. Today, we have a Windows 8 app for you called WinGram that allows you to manage your Instagram account, view personal and public feeds, comment on pictures, download them to your computer, like the image etc.
WinGram is a paid application, but a trial version is also available. You can try out the application for 7 days and if you like it enough, buy it at a price of $1.49.
To download the application, open the Windows Store and type "Wingram". Clicking the app in the search results will take you to its own page.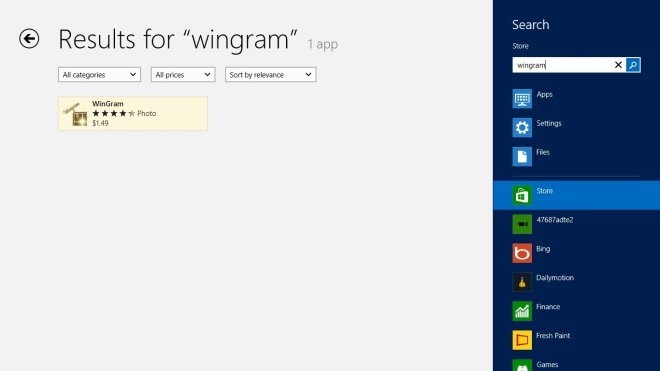 When on its own page, click the Try button at the left side to download the trial version of the app. It will be automatically downloaded and installed on your system.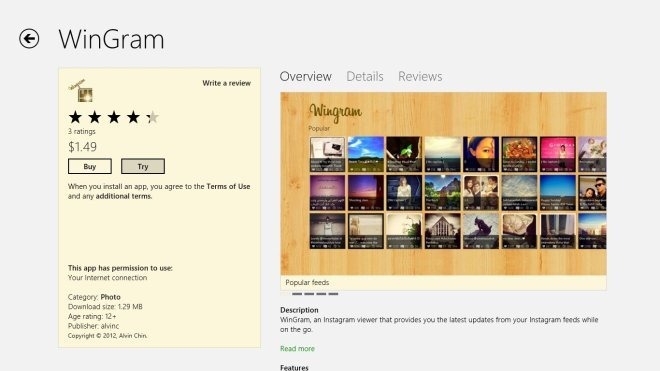 Open Start Screen and scroll to the far right side. There, you will find a newly created tile for WinGram. Click the tile to gain access to the app. The main interface of WinGram has a wooden background and displays the Popular stream of images.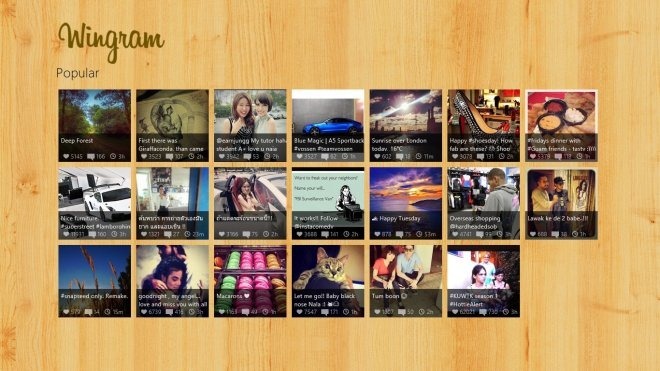 Click an image to have a larger view of it, read all the comments people have left on it, and check out other information related to the image, such as when was it posted, the number of likes it got, total number of comments and its region.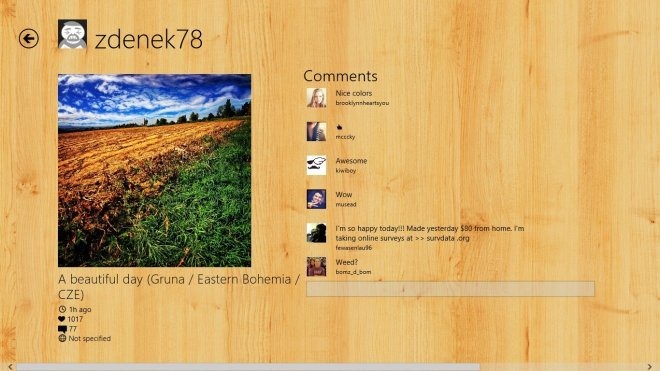 Right-click anywhere inside the interface and select Login from the lower right corner to view and manage your own Instagram account. Once logged in, you can perform different functions, such as comment on other images, like them and download them to your computer.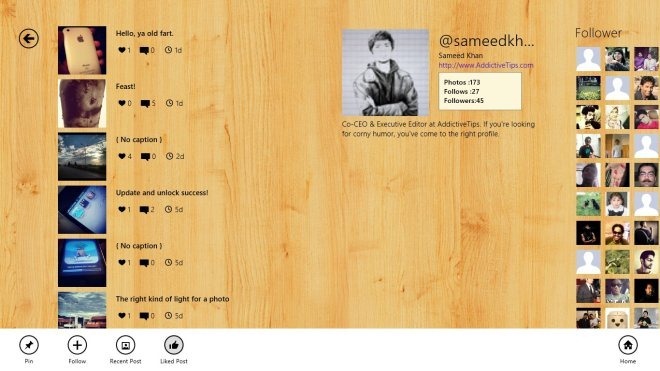 WinGram works on both 32-bit and 64-bit versions of Windows 8.