XML Explorer Portable Opens Very Large XML Files Extremely Fast
XML (Extensible Markup Language) is a set of rules for electronically encoding documents. It is a format intended for providing information in a wide variety of structural formats such as RSS. XML Explorer Portable is a lightweight open source XML file viewer which is capable of opening very large XML files in few seconds. This makes it a reliable XML file viewer for viewing, exploration and copying of formatted XML data, evaluating  XPath expressions and XSD schema validation. It contains an expression library to store and manage XPath expressions. Moreover, it supports multiple tabs, has a middle-click option to close tabs, and contains Visual Studio-style dockable panes.
You can open, copy and save XML file data from the File menu. For example, you can import data from the clipboard (New From Clipboard option from File menu or via the Ctrl+N hotkey) and get data from a URL. Data formatting can also be adjusted from the Formats and Tools menu.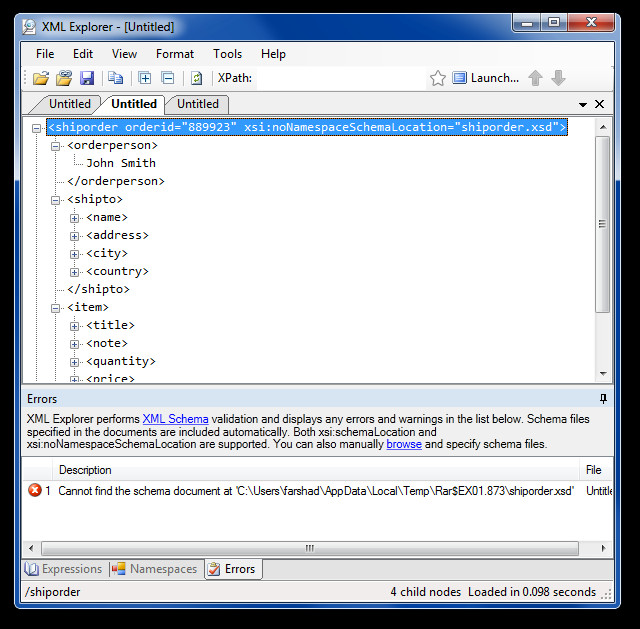 If you choose to open a URL (from the File menu option), it will be downloaded and opened with XML Explorer. Plus, the XPath Navigator Tree View (the text box on the main interface), enables better integration into third party applications.
It works on Windows XP, Windows Vista and Windows7.
Download XML File Explorer Portable