Xps2Img Converts XPS Into Image
Sometimes it is a dire need to share XPS format files with others, without thinking of XPS viewer or any concerned app being installed on the other end. Now xps2img allows you to change XPS files into different image formats. It is freeware application which is dead-simple to use, it runs on CLI IDE, but you can always create a batch file and run it from Windows environment. It encompass a lot of different attributes along with just conversion, you can also specify quality of image, compression level, pages to be converted, DPI, etc to convert image on your terms.
To use the app, from Taskbar run CMD to open command-line interface. Now navigate to the folder where it is residing, as shown in the screenshot below.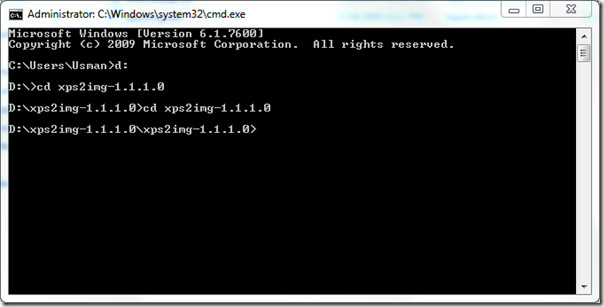 Now type xps2image –h to get a detail help on how to make the most of it. It will show all the attributes and predefined parameters to use with xps2img command. Thoroughly read the usage instructions at the right side of the window, as shown in the screenshot below.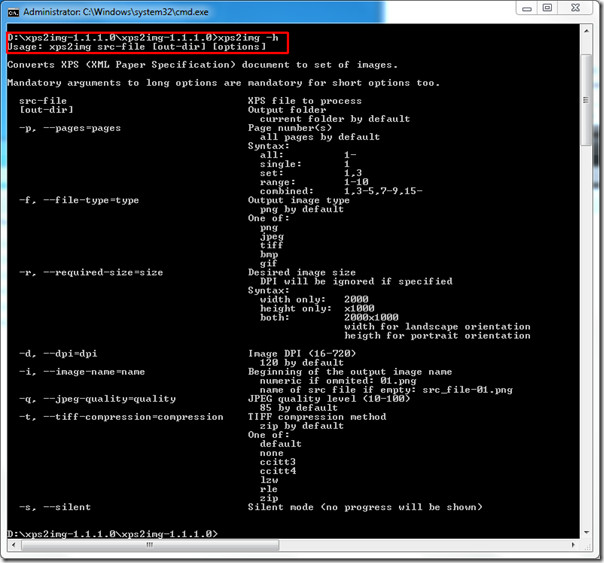 After comprehending the instructions and usage of parameters, you just need to enter the path of the XPS file which you want to convert into image. We have the XPS file (1.xps) residing in the same folder in which it is installed. We will be changing into .PNG format.
xps2img 1.xps New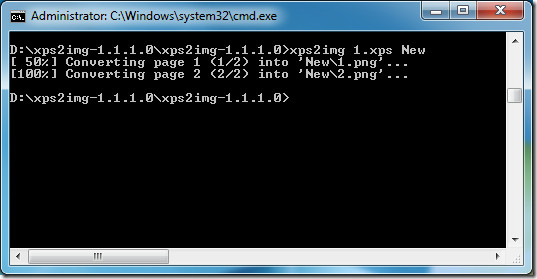 It will automatically created the folder by the name of New and convert XPS file into image (PNG by default.). For controlling image quality and compression level, you can specify attributes –q, –t respectively.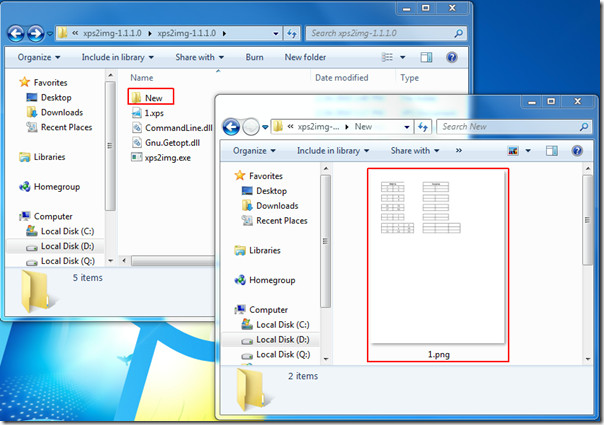 Download xps2img
It works on all versions of Windows, we tested it on Windows 7 x86.