Xtreme Shot: Capture Entire Screen, Selected Region & App UI Elements
Apparently, one of the most useful utilities for software reviewers like me are screen capturing tools. The reasons are may hundreds but simply put, screenshot tools provide a better way of explaining things more vividly, as the saying goes ' a picture is worth a thousand words'. Previously, we have covered a number of screenshot taking applications like Greenshot, Shotty and Duck Link Screen Capture, all of which have their own strengths, e.g., Shotty allows you to take screenshots with Windows 7 Aero Glass effect, while Duck Link Screen Capture lets you capture long documents or webpages where scrolling is required. Xtreme Shot is another  screenshot taking utility that lets you take screenshots of complete screen, selected region, selected UI elements of an application (for example, drop down menus, toolbars, file menus etc.), and capture entire web documents. You can save the screenshot in multiple image formats, copy the image to clipboard and print the image directly from the application. It can capture complete webpages from Internet Explorer that require you to scroll down to view content. The application comes with a default image editor to add text boxes, draw lines, arrows and rectangles, crop images and blur selected parts of an image.
To get started, right-click the system tray icon of Xtreme Shot and select Preferences to access the Settings menu. Other options available in the right-click menu include Capture Region, Capture Last Region, Capture Window, Capture Full Screen and Capture Internet Explorer. The right-click menu lets you Open Image From File and Open Last Capture Location.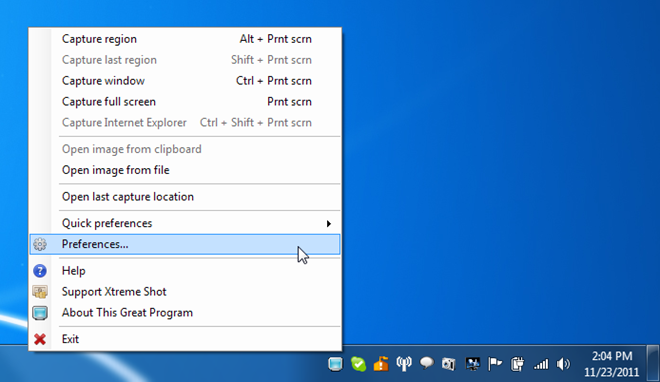 The Settings dialog box lets you edit the General, Capture, Output and Printer options. The General tab includes application and hot key settings, while Capture tab includes default Capture and Internet Explorer Capture settings. The Output tab has options related to Screenshot Destination, Preferred Output File Settings and JPEG Settings and Printer has options such as Shrink printout to fit paper size, Rotate printout to page orientation, Print with inverted colors etc.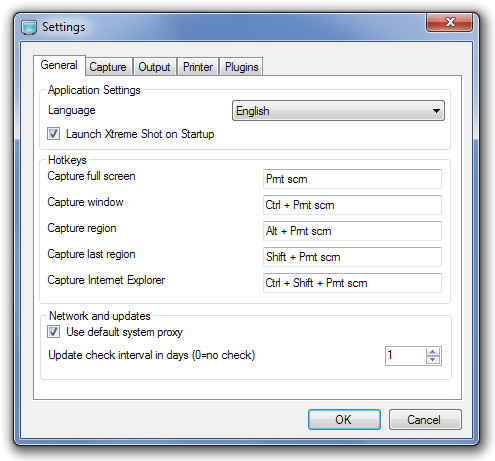 The default image editior of Xtreme Shot lets you perform all the basic functions used for editing screenshots. It lets you Draw Lines, Draw Boxes, Add Text Boxes, Crop Image, Highlight and Obfuscate (blur) selected parts of an image.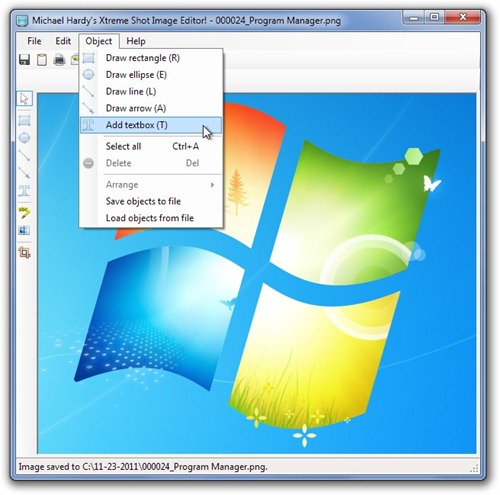 The Capture Internet Explorer feature is a very useful capture mode, and we hope that the developer adds other known browsers to the list. Xtreme Shot works on all versions of Windows.