YASCU – Yet Another Screen Capture Utility
Yet Another Screen Capture Utility which is abbreviated as YASCU, is a portable tool that allows simple and effortless screen captures. It automatically saves these screen captures in the JPEG image format with a timestamp. Basically it is designed and optimized for the 3S's size, speed and simplicity. It is no doubt helpful if you are going to create documentations, end user support tutorials, training materials and illustrations, etc.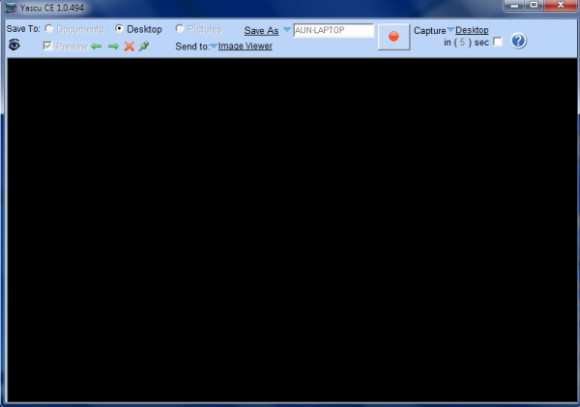 It has a very user-friendly interface, start the screen capture by pressing the red button, if you want the screen capture to be taken after a 5 second interval, then simply check the box for the option in (5) sec. By default it creates a folder named YascuPix on the desktop and saves all the captured images here. You can navigate through all the images by clicking the next and previous arrow buttons. You may also capture the active window, for this click the Capture drop down button and choose the Active Window.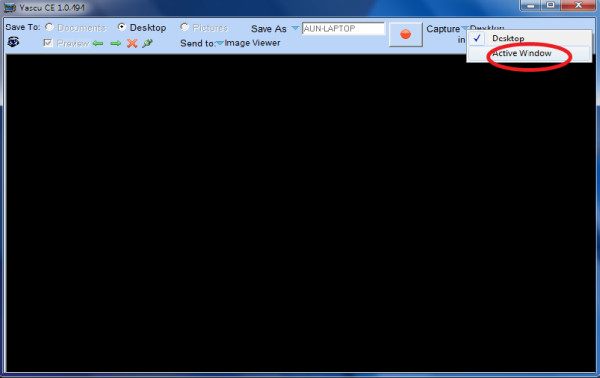 As mentioned in the introductory paragraph, it saves every screenshot with a timestamp, if you want to save a screenshot with a user defined name then click the Save As option and specify the new name. Following is a screenshot of my desktop, taken by this very tool.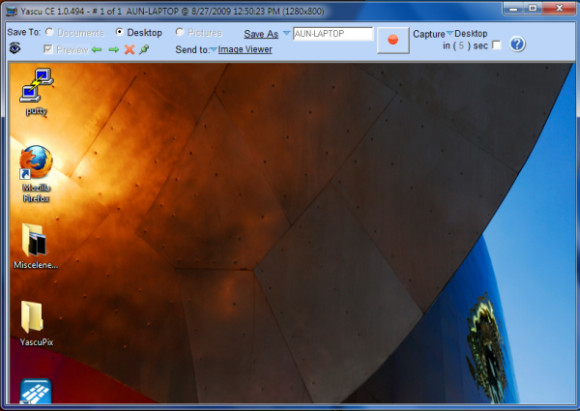 So what makes this tool unique from other similar screen capture tools? The fact that it gives you three options to save images to – Documents, Desktop, and Pictures quickly. It also doubles as an image viewer and drawing tool(yes, you can draw on the saved screenshots).
It works on  Windows XP, Windows 2003, Windows Vista, Windows Server 2008, and Windows 7. Enjoy!