We are reader supported and may earn a commission when you buy through links on our site.
Learn more
Best SSDs for Gaming — SATA, Portable and M.2 NVMe
If you want a great gaming experience in today's gaming landscape, you need a gaming SSD. Nobody likes long loading times, and as games begin to explode more and more in terms of scale and complexity, SSDs are being used to push the technical envelope. Look no further than the recent PS5 and Xbox Series X technical breakdowns- both of those consoles are using high-speed SSDs in order to enable even greater possibilities in their games, marking a huge improvement over a generation of titles designed to function on substandard 2.5-inch mechanical hard drives.
Today, we're going to take a more PC-centric focus, and walk you through the best available gaming SSDs on the market.
SATA SSDs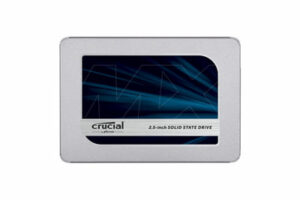 Portable SSDs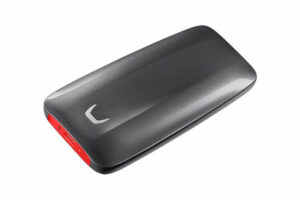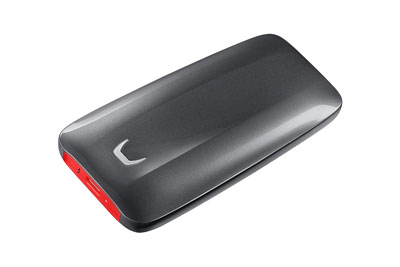 NVMe SSDs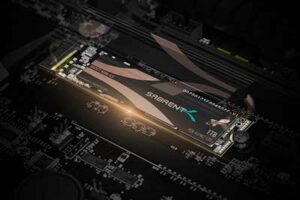 SATA SSDs, NVMe SSDs, and even portable SSDs will all be covered here, as well as a detailed buying guide to help you decide which product category is best for you. Even without buying anything, we're hoping that reading this article will help you walk away with more complete knowledge of storage and PC hardware.
Let's hop into it.
Best SATA SSDs
Technology: SATA | Estimated Read: 530 MB/s | Estimated Write: 480 MB/s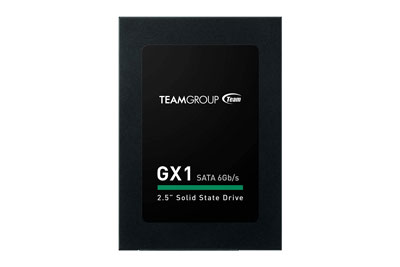 The TeamGroup GX1 1TB may be from a much lesser-known brand, but it's still a high-quality, high-performance SSD at a great price point. While it's definitely not the fastest SATA SSD, specifically not in terms of read speed), it still offers nearly 1TB of solid state storage at under $100. That's a pretty good deal, we think, and for most use cases we think that should more than suffice, especially if your system doesn't have M.2 slots.
Verdict: The best value SATA SSD
Technology: SATA | Estimated Read: 560 MB/s | Estimated Write: 510 MB/s
If you want the best possible performance out of your SATA SSD, then look no further than the Crucial MX500. The MX500 pushes the highest read and write speeds that we've seen in a SATA SSD, and offers a full 2TB of storage at exactly the price you expect it to- pretty much just twice the amount of your typical ~$100 1TB SATA SSD. We recommend this for those who want the best possible SSD performance but only have SATA as an option, or those who simply want some of the best price-per-gig you can get in a solid-state drive.
Verdict: The best SATA SSD
Best Portable SSDs
Technology: USB 3.1 (SATA-grade) | Estimated Read: 400 MB/s | Estimated Write: 380 MB/s | Interface: USB 3.1 
If you're in the market for a portable SSD but don't want to break the bank on it, then the Pioneer XS03 is a great choice. For a portable SSD, it offers great price-per-gig. The performance is on par with a SATA SSD as well, so long as you also keep in mind the need for a compatible USB 3.1 connector for this drive to achieve its maximum speeds.
Unless you really need it to be portable for some reason (ie, for use with multiple systems), though…you would most likely be better off getting an internal drive instead, since the pricing will be better that way.
Verdict: Best Value Portable SSD
Technology: Thunderbolt 3 over USB-C (NVMe Gen3-Grade) | Estimated Read: 2800 MB/s | Estimated Write: 2600 MB/s | Interface: USB-C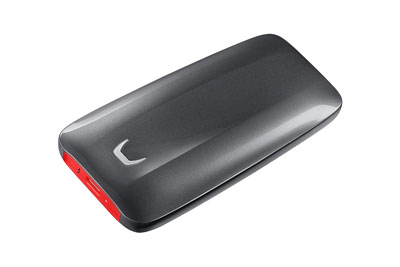 If you're in the market for a portable SSD and you want speed that, in practice, will be virtually indistinguishable from a proper NVMe SSD…then the Samsung X5 Portable SSD should be exactly what you're looking for. As long as your system supports Thunderbolt 3 over USB-C, you'll be able to enjoy truly insane speeds…but at a far higher price-per-gig than matching non-portable NVMe drives.
Like with above, we really only recommend going portable with an SSD if you're going to be using a lot of different systems. A speedy external drive doesn't make a lot of sense if your only gaming machine is, say, a desktop tower PC.
Verdict: Fastest Portable SSD
Best M.2 NVMe SSDs
Technology: NVMe Gen 3 | Estimated Read: 3200 MB/s | Estimated Write: 2000 MB/s
The Sabrent Rocket Q is our pick for the best value M.2 SSD. Despite being fairly cheap for a 1TB SSD- only about $10-$20 more than most SATA-based 1TB SSDs- it is blazingly faster than any SATA SSD and most other NVMe SSDs in its price range. A 3200 MB/s read speed in this price point used to be unthinkable, but Sabrent has really come through with great value SSDs since their emergence into the arena.
The only real downside of note with this one is that compared to other high-speed NVMe SSDs, the speed disparity between read and write seem to be a bit more severe. But even then, that's honestly a nitpick- 2000 MB/s is still 2 Gigabytes per second, and for gaming purposes, you're never really going to need to write to your disk quite that fast. Even with a fiber Internet gigabit connection, the likelihood of you downloading a game that fast and getting throttled by your storage here would be impossible.
Verdict: Best Value M.2 NVMe SSD
Technology: NVMe Gen 3 | Estimated Read: 3500 MB/s | Estimated Write: 3300 MB/s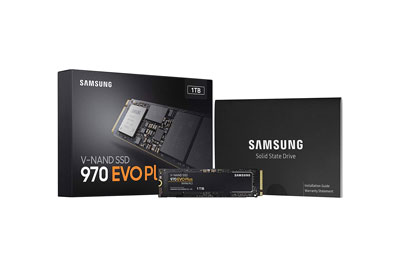 The Samsung 970 EVO Plus is our pick for the best NVMe Gen 3 SSD. That's because it offers the best raw speeds currently available in an NVMe Gen 3 SSD, and still manages to offer better random read speeds than any NVMe Gen 4 SSD on the market. (Random read speed will most heavily impact things like initial operating system loading times, for instance. Think of it as a measure of how fast your drive can fetch a specific something that you're looking for.)
The downside is that that raw performance…comes at a pretty hefty price. This SSD is nearly twice as expensive as our previous pick despite offering the same capacity, and it definitely isn't twice as fast. If your system doesn't support NVMe/PCIe Gen 4, though, this is still your best option for truly high-end SSD speeds.
Verdict: Best NVMe Gen3 SSD
Technology: NVMe Gen 4 | Estimated Read: 5000 MB/s | Estimated Write: 4400 MB/s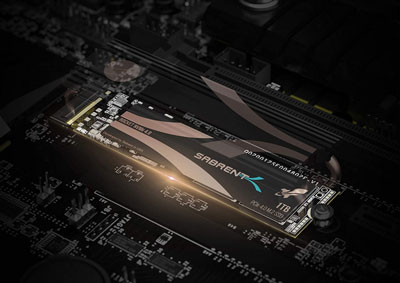 The Sabrent Rocket is currently the fastest NVMe Gen4 SSD available on the market. It's cheaper than the best NVMe Gen 3 SSD listed above, and in terms of raw read and write speeds, it's in a whole other class. So it's a no-brainer, right?
Well…while this is a truly superb drive, it does have lower random read speeds than the high-end Samsung drive just above. In terms of gaming, we seriously doubt this will be an issue, but OS loading will improve a bit more with our #2 NVMe pick than our #3 NVMe pick. Other tasks that are more reliant on random read speeds may be impacted, too, but if all you care about is gaming and you want to future-proof your system for the next generation of console ports…this drive is your best bet.
Verdict: Best NVMe Gen4 SSD
FAQ and How To Choose
If you aren't sure how to break down all the specs and jargon being thrown around above, that's understandable. In this section of the article, we're going to explain everything you need to know in order to choose from the picks we've listed above. We're also going to make sure that even if you came into this not knowing anything about PC storage technology, you'll come out of this with a comfortable level of knowledge to allow for informed buying decisions in the future.
What makes an SSD different from an HDD?
First, the basics of the technology and naming. An SSD is a Solid State Drive, which means that it has no moving parts. An HDD is a Hard Disk Drive, which uses spinning (moving) hard disks, from which data is read from and written to.
This "no moving parts" distinguishment is where the benefits of SSDs compared to HDDs come into play. This makes SSDs less vulnerable to failure by physical shock, it allows them to fit into much smaller form factors, and since speed is limited by chip design rather than physical disk size and rotation, it allows them to reach far higher speeds.
Even in the world of SSDs, though…not all drives are made equal.
Understanding the classes of SSD speed
Even as SSDs boomed into popularity and affordability, some limits were reached quite quickly. The SATA standard was made, first and foremost, for hard drive technology. The SATA 3 standard far exceeded any speed achievable by traditional hard drives, but it served as a hard limit for solid state drives, limits which have since been sidestepped and exceeded by PCI Express/NVMe-powered SSDs.
SATA – Theoretical max read/write of ~550 MB/s, with write usually being lower. Modern high-end SATA SSDs have hit this limiter.
PCIe/NVMe Gen 3 – Theoretical max read/write of ~3900 MB/s, with write usually being much lower. Modern high-end Gen 3 SSDs have come close to hitting this limit, but not quite.
PCIe/NVMe Gen 4 – Theoretical max read/write of ~ 7800 MB/s, with write usually being much lower. Since this is a new technology and thermal limits are beginning to creep into the equation, current drives are MUCH slower than this.
The benefits of a high-speed SSD for gaming
Let's get this part across first:
Any SSD will be better than an HDD for gaming, but especially for modern-day gaming. Drastic decreases in loading times mean that you load into your games faster, and get the first pick on things like your preferred Hero in Overwatch. It also means your system won't have as much issue loading in high-quality textures, whereas a slow drive can result in low texture quality and pop-in, even on high-end systems.
The biggest benefit, at least for now, can already be experienced with a SATA-grade SSD, and you can use these on any modern PC or console. (Next-gen consoles may not support SATA SSDs, though: we'll have to wait and see on that one.) Future games may rely on NVMe-grade speeds in order for optimal performance, though, because the new consoles are being designed around this technology.
Additionally, SSDs are also much better than HDDs when it comes to install times. When downloading a game on an HDD, you still have to give your hard drive time to catch up and do the work of installing it, even if you're on a blazing-fast connection. Using an SSD will ensure that, at least in most cases, there will not be a significant gap in time between you attaining the files and them being properly installed to your system.
SSDs used to be prohibitively expensive, but today their pricing- especially SATA and NVMe Gen 3 drives- are coming closer and closer to competing with HDDs in terms of value. It's becoming less a question of price-per-gigabyte and more a question of quality over quantity. For non-gaming media that doesn't require super-high speeds, HDDs and slow storage is fine- but for high-end gaming and productivity purposes, high-speed storage is a must.
Where higher-speed SSDs do and don't make a difference for gaming
This is where things start getting a little bit contentious. How much of a difference will opting for these higher-end SSDs really make?
It depends on the scenario.
For instance, there isn't much of a meaningful difference between playing EA's Anthem on a SATA SSD when compared to an NVMe SSD.
But for other games, like Devil May Cry 5 in our own testing, loading times on an NVMe SSD versus a SATA SSD are much faster.
And once again, the console-elephants in the room draw attention to themselves by being built around NVMe Gen 4-grade SSDs, which are likely to result in SSD speed making a much bigger impact on the playability of your PC games in the near future.
For today, at least, we don't see an issue with opting for a SATA or NVMe Gen 3 SSD. If you want to future-proof your system, though…it may be necessary to opt for something faster. At least, for maximum settings in future multiplatform games. Settings like draw distance and etc on PC will allow for gamers with slower storage to account for design centered around the new consoles, since not everyone can be expected to be running on cutting-edge NVMe storage.
Even so, it's important to keep in mind.
Parting Words
And that's it!
We hope all of our selections (and especially all of our information) helped you find the best SSD for your needs. Feel free to leave a comment below if you have any questions left over, and we'll do our best to help you.