How to check your SSD health on Windows 10
Hard drives are slowly being replaced with SSDs. They are quiet as a mouse (no moving parts, no sound), a lot faster than HDDs, and less prone to breaking. However, they are a bit more expensive for the storage capacities they provide — which is why some users are somehow scared of investing in this "expensive" hardware.
For those who do plan to upgrade, we're here to tell you that, depending on the brand you buy, SSDs can last longer or shorter. Manufacturers rate their drives by three key factors: age of the drive, total terabytes written over time (TBW), and drive writes per day (DWPD).
So is there anything you could do — other than choosing a reliable, experienced manufacturer — to make sure you're "taking care" of your SSD?
SSD Health
SSD health depends on the amount of data you write to it. With some SSDs you can write up to 600TB of data before the product needs replacement.
As an example, the Samsung 850 Pro line, built with 3D V-NAND technology, has the following TWP numbers:
256 GB: 150 TBW
512 GB and 1 TB: 300 TBW
2 TB: 450 TBW
4 TB: 600 TBW
Because you get a 10-year warranty on these, it means you'll need to write less than 450TB of data on the 2TB model to get it replaced by the manufacturer.
What tools can I use?
There are lots of tools, both paid and free, that tell you how healthy your SSD is.
We recommend using Crystal Disk Mark, or giving Open Hardware Monitor a try.
There's another app called SSDLife which has a Pro and Free version but it seems the free version cannot be downloaded from the developer's website. You have to get it off Softpedia.
Let's learn more about them.
Crystal Disk Mark
Download Crystal Disk Mark and install it. Run the app and it will tell you the current state of your SSD. If the app tells you it's 'Good' you don't have anything to worry about. In some cases, where the SSD supports it, you will also be able to see a percentage for its health and how much data you've written to it so far. My SSD doesn't support it but it appears to be in good health as per this app.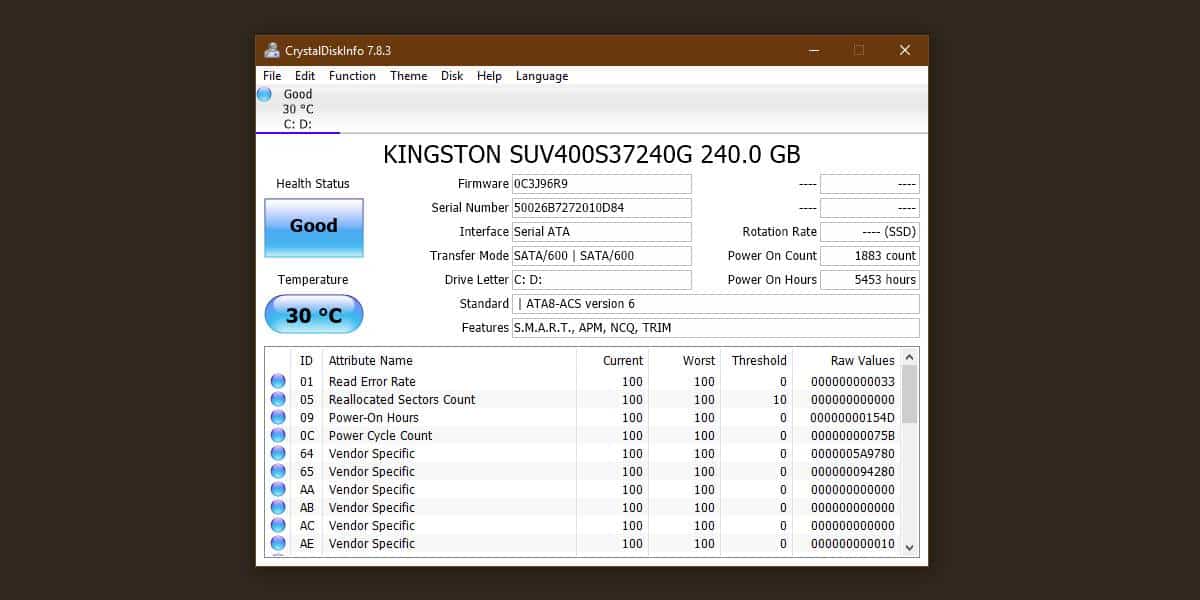 The app also gives you a whole host of other information but it's technical and unless you know what you're looking for, it won't be of much use to you.
Open Hardware Monitor
Download and install Open Hardware Monitor. Run the app and expand your SSD from the list. Under Levels, the app will tell you how much of your SSD's life is left. Mine has 96% of its life left but I've only had my SSD for a little over a year so it seems to have depreciated more than is normal.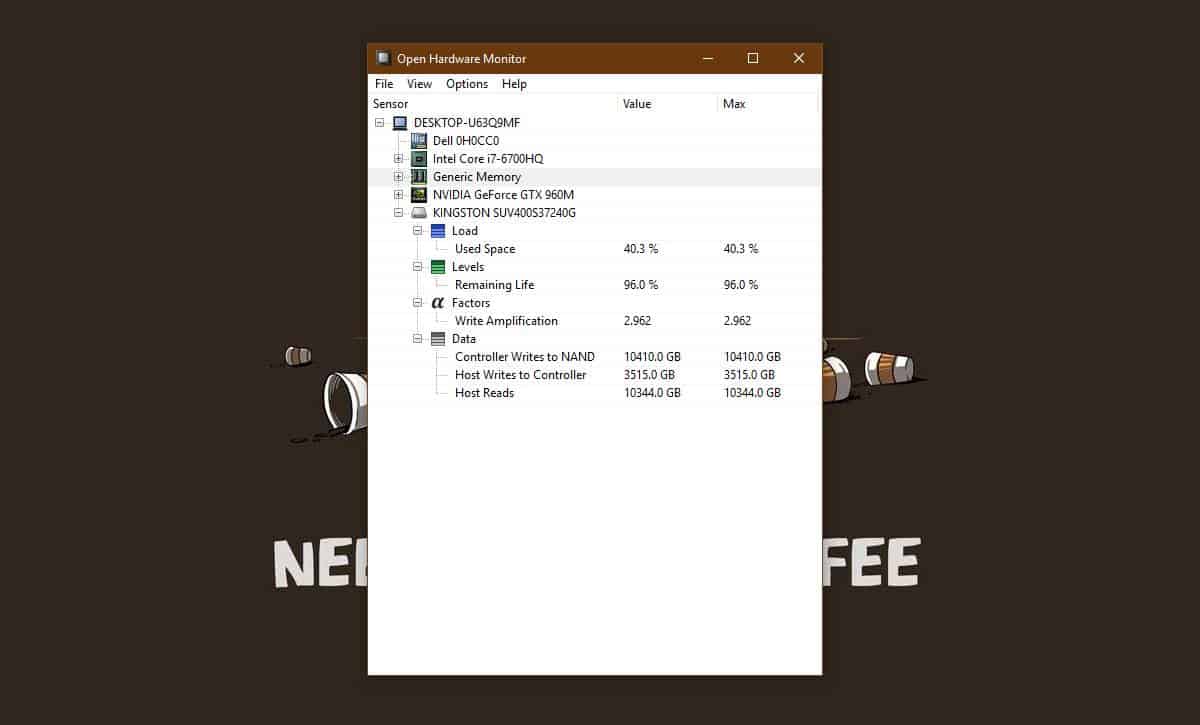 SSDLife
You can buy SSDLife Pro, or you can try the free version from Softpedia. The Pro version isn't very expensive so if you like the free version, you might want to look at buying the full one. Download, install and run the app. It will tell you how your SSD is doing. The consensus is that mine is healthy.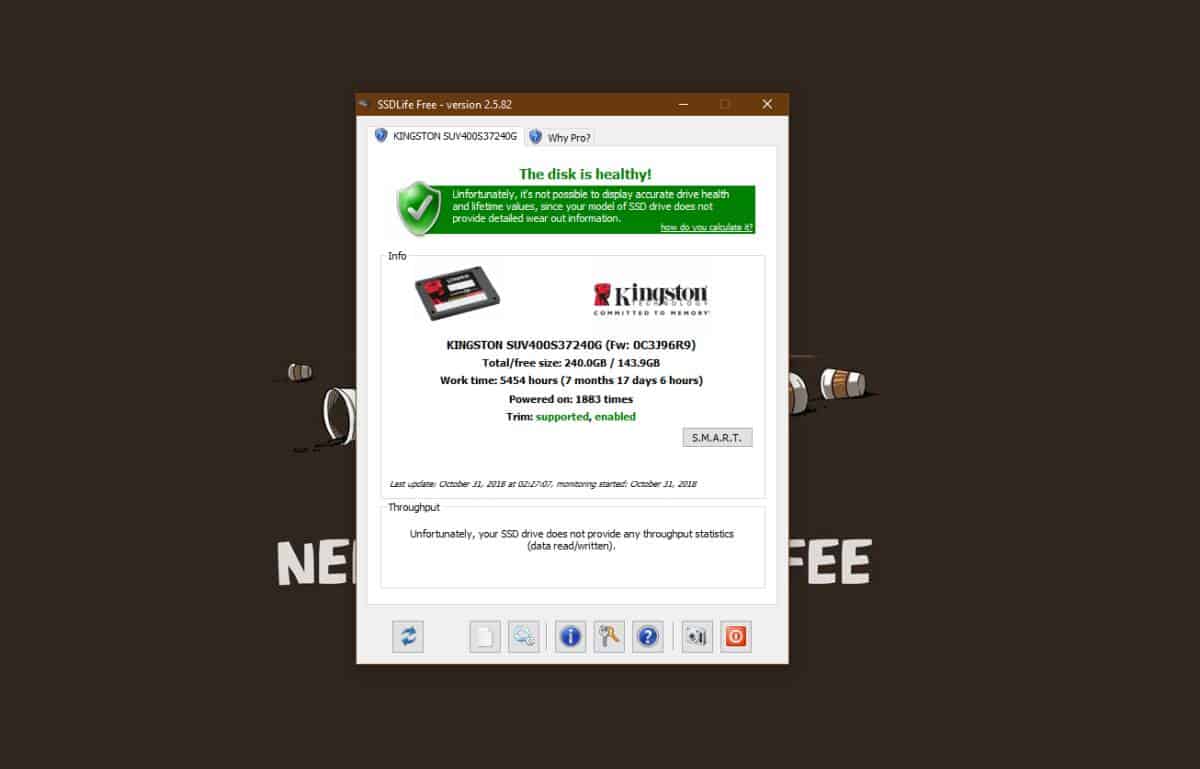 Parting words
SSDs help your system run faster and unless you've used one in your system, it's hard to explain or truly appreciate how great it is.
The technology has improved and is still improving so if you're not willing to invest in one now, you should definitely consider doing so in the next few years.
They will be more affordable and their lifespan will have improved.