We are reader supported and may earn a commission when you buy through links on our site.
Learn more
Netflix Unblock: How to get Netflix Unblocked at School
Most schools ban Netflix on their networks, which is a shame given how much educational content is available for students and faculty alike. Today, we'll show you how to get Netflix completely unblocked at school–it's surprisingly easy, and requires you to simply install the right VPN. We review the best providers for accessing Netflix in school below.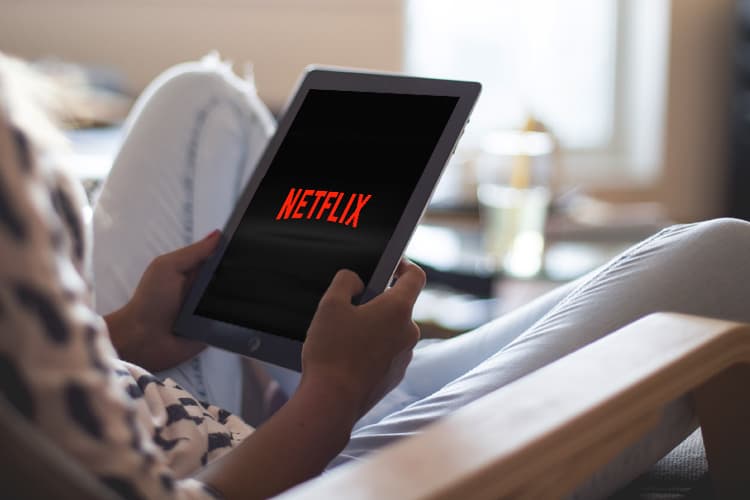 Netflix is one of the most influential services for streaming content. With 167 million subscribers as of 2020, the service is used by almost 40% of internet users worldwide. Unfortunately, Netflix is often blocked on school premises. This is partially because academic institutions believe that on-campus internet should be restricted for educational purposes only. However, there are still ways to get Netflix unblocked at school – and today we'll be discussing just that.
If your school unfairly blocks Netflix, use these VPNs to bypass network restrictions:

NordVPN – Best Netflix Unblocker – NordVPN makes short work of most schools' network restrictions, allowing you to securely and anonymously unblock Netflix, YouTube, TikTok, or whatever else you want.
Surfshark – Every server just works to unblock Netflix, share a single subscription among unlimited devices.
ExpressVPN – Built for speed and smooth streams. One-button interface.
CyberGhost – Special profile tailored to unblocking restricted streaming sites.
PrivateVPN – Lightweight software. Highly secure self-owned server network.
PureVPN – Netflix unblocking, anti-malware, IP spoofing, and more.
In this article, we'll help you overcome school firewall blocks that prevent you from enjoying Netflix's content. We'll explain how a VPN service can help beat censorship blocks, IP bans, and more. Furthermore, we'll specify what features to look out for, and give you some of our top VPN recommendations with readers-only special deals.
Comparisons on the best VPNs to watch Netflix unblocked at school
Netflix is always on the lookout for IP addresses that are generated by VPN providers. This means that your average free subscription will be no good for the task. Below, we cover the best VPN services for overcoming school firewall blocks on Netflix while providing you with a smooth, speedy streaming experience: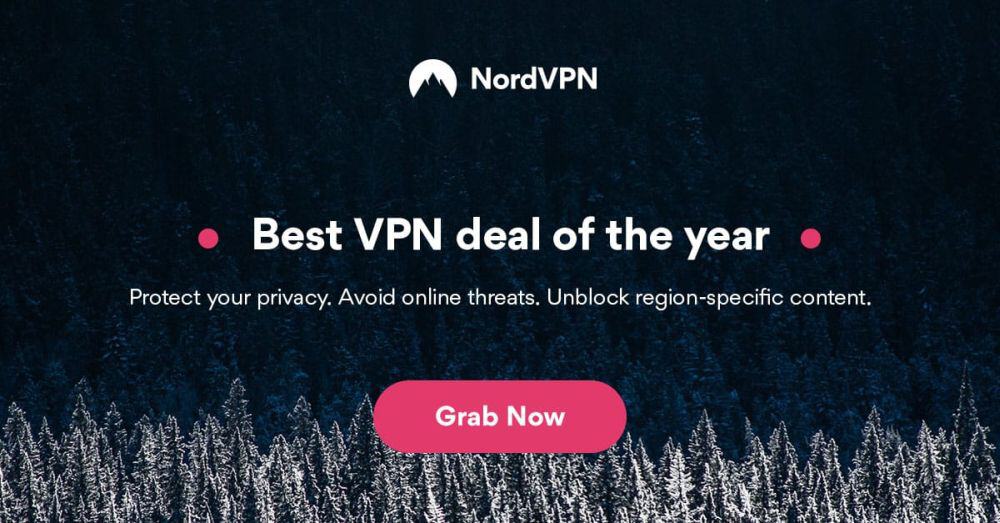 NordVPN is our top choice for users wanting to bypass Netflix restrictions. With a server network of more than 5,800 servers in 59 countries, you can easily get an IP address from any country. This will allow you to access Netflix (almost any catalogue) even if your school's firewall blocks access on campus.
NordVPN also has different specialty servers that aid in overcoming firewalls. These include obfuscated servers, which hide the fact that you are using a VPN, and double VPN, which adds an extra layer of encryption to your connection. Speed, bandwidth, and server switching are all unlimited, so you will never experience a slowdown or interruption while using Netflix.
NordVPN's service also majorly focuses on security. The provider uses the industry's gold standard 256-bit AES encryption, which is considered nearly unbreakable. Encryption protocols include OpenVPN's UDP and TCP, as well as lightning-fast L2TP. In addition, NordVPN's zero-logging policy is one of the most complete in the industry – it stores no logs on anything from traffic to bandwidth and browsing history. These advanced security features make NordVPN one of the most reliable services for bypassing VPN blocks, even on university premises with tough firewalls.
Read our full NordVPN review.
Pros
Optimized servers for unblocking Netflix
Mind-boggling number of servers
No IP/DNS leaks found
Extra-secure Double VPN for data encryption
Money back guarantee policy.
Cons
Not much
Can't specify City or Province in App.

Surfshark's only been around a couple of years now, but they've raced to the fore as one of the best ways to access Netflix on any network. Your school's Wi-Fi restrictions won't know what to do with Surfshark's obfuscated traffic, which comes standard on every one of their 800+ servers. What's more, no more picking around for the right server and settings to beat Netflix's VPN ban; they all work.
In total, Surfshark can reliably unblock 14 international Netflix libraries. That number is expected to grow along with their server network, which furthers its reach constantly. We love how snappy and responsive they are, allowing for buffer-free streams even on highly restrictive school networks.
And with modern encryption and protocols (usually OpenVPN or IKEv2/IPSec paired with a 256-bit cipher), you get the best network penetration while remaining utterly anonymous.
Pros
Unblock 15 international Netflix libraries, including the US and Japan
Every server is a speciality server
Clean, dead-simple app interface makes constant security a no-brainer
Absolutely no logging of connection data, IP addresses, bandwidth used, or traffic
Get help any time of day via email, phone, or live chat.
Cons
Overall, not much to complain about
Young VPN still has plenty of room to grow in terms of advanced functionality.
Read our full Surfshark review.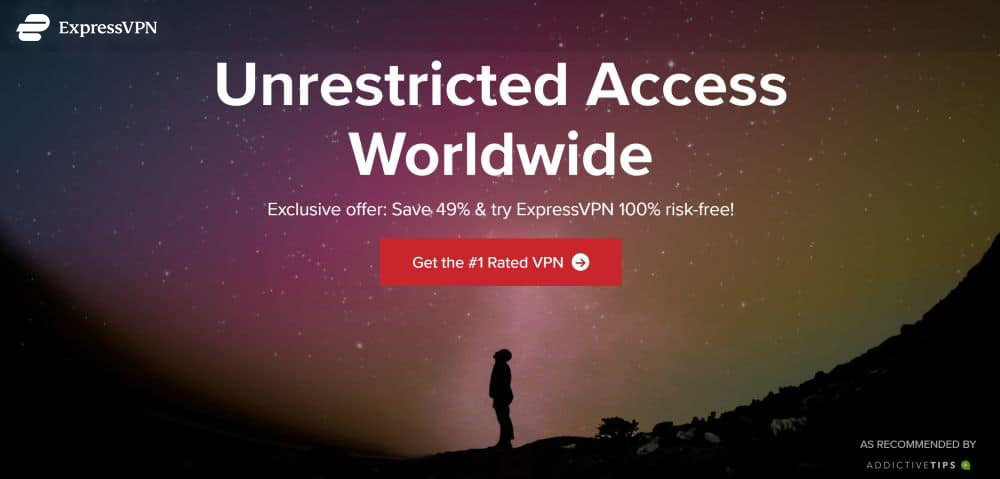 ExpressVPN delivers one of the fastest connections on the web.
Whether you are streaming from school or your home, you will not experience delays or speed caps while connected. One of the main reasons for this is that ExpressVPN has an impressive server network of 3,000+ nodes in 94 countries – a massive span that equips users with tons of connection options. Additionally, the provider offers unlimited bandwidth with all subscriptions and places no speed caps.
There are dedicated apps available for Windows, Mac, Android, iPhone, Chrome, Apple TV, and many more devices.
In addition to its speed, ExpressVPN is one of the most secure services available. With 256-bit AES encryption, it would take a supercomputer millions of years to crack, which makes it ideal for bypassing Netflix blockers. The no-logging policy ensures that no logs on traffic, DNS requests, IP addresses, or browsing history, are stored. This will make you virtually untraceable online, whether it's from your ISP, school network, or the government. Additional security features include a DNS leak test and an automatic kill switch, both of which will ensure that your connection is never unencrypted and, in turn, unsafe.
Read our full ExpressVPN review.
Pros
SPECIAL OFFER: 3 months free (49% off - link below)
Fastest servers we have tested
Torrenting/P2P allowed
Keeps no logs of personal data
Great support (24/7 chat).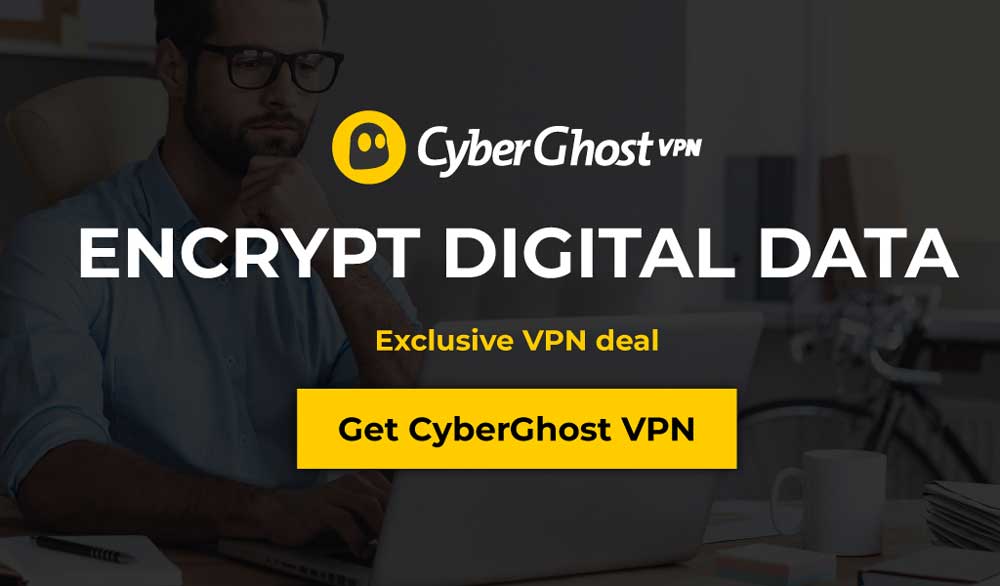 CyberGhost is one of our top recommendations due to its combination of advanced features and ease of use. Unlike many other services, CyberGhost requires no complicated set up – upon launch, you can choose from 6 pre-configured profiles depending on your needs. These include "surf anonymously" and "unblock streaming", both of which are good for bypassing firewall blocks and unblocking Netflix. Extra customization toggles include "extra speed" and "block online tracking", protecting your privacy and giving your connection a speed boost. CyberGhost allows you to establish 5 simultaneous connections, so you can stream Netflix content at school whether you are browsing from your computer, mobile phone, or tablet.
In terms of security, CyberGhost offers some of the strongest features on the market. With a server network of 6,000+ servers in 87 countries, you can get any IP address you want. The military-grade 256-bit AES encryption keeps you protected online, and with encryption protocols like UDP and TCP, the speed will not be affected. In addition, the no-logging policy is one of the best we've seen, covering almost everything, from IP addresses to timestamps. It doesn't even store your e-mail address. Finally, the automatic kill switch an in-built DNS leak protection ensures that your Netflix connection is shut off if the VPN connection drops. This protects your school from knowing that you are trying to access the streaming service at school.
Read our full CyberGhost review.
Pros
SPECIAL OFFER: 79%OFF
Special profile designed for torrenting privately
Jurisdiction in Romania
Strict no-logs policy
45-day money-back guarantee.
Cons
Some streaming sites cannot be unblocked.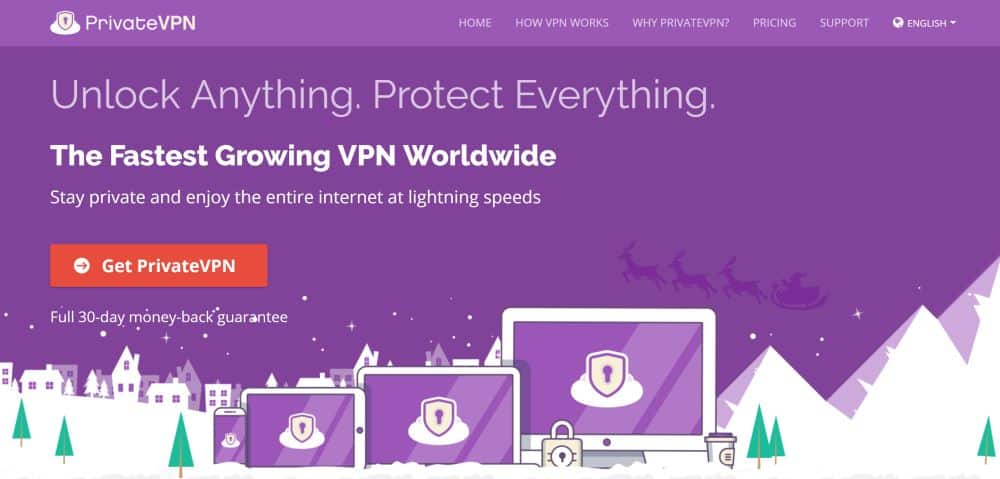 PrivateVPN, as suggested by the name, is one of the most secure services on the market. The used encryption standard is 2048-bit AES-256, where each key has more possible combinations than there are atoms in the universe. In addition, PrivateVPN's solid no-logging policy covers everything that could aid a third party, including your school, in keeping track of your activities online. These features will allow you to bypass Netflix blockers, keep your data secure, and overcome any school's firewall. PrivateVPN's service is available for all major systems, including smartphones, PCs, and tablets; this will allow you to enjoy Netflix no matter what device you are browsing from.
PrivateVPN may not have the biggest network on the market (150 nodes in some 60 countries), but it does offer servers specially configured to unblock specific streaming sites. And yes, this includes Netflix, making PrivateVPN a purpose-built solution to unblocking your favorite shows and movies, even in school. What's more, there are no restrictions on bandwidth nor speed caps, ensuring buffer-free streams each time you connect. All in all, streaming Netflix from any location, including your school campus, will be a breeze with PrivateVPN.
Read our full PrivateVPN review.
PureVPN is one of our top choices for Netflix due to its diverse set of features and low price. To start with, they've got a network consisting of nodes in 140+ countries. This will give you the ability to get virtually any IP address you might want and, in turn, unlock most of the world's unique Netflix catalogues. PureVPN also has dedicated streaming servers that guarantee a lightning-fast connection with no buffering or delays. Backing this up is unlimited bandwidth, server switching, and zero speed caps.
PureVPN uses 256-bit AES encryption, which is all but impossible to crack. Encryption protocols include OpenVPN's fast UDP and TCP, and an even faster L2TP/IPSec, ideal for streaming Netflix content even on slower connections. Additionally, PureVPN offers the proprietary Ozone feature, which adds even more security to the service and protects your identity at all times. Finally, PureVPN employs a tough no-logging policy that ensures none of your data is stored in the provider's database.
Read our full PureVPN review.
Unblock Netflix on school premises
Unfortunately, many academic institutions block access to entertainment websites like Netflix. You may also find other popular websites blocked or restricted on campus, including YouTube, Hulu, and even Facebook. This can be particularly frustrating when you are trying to reference media for a school project, access documentaries, or simply take a break from studying.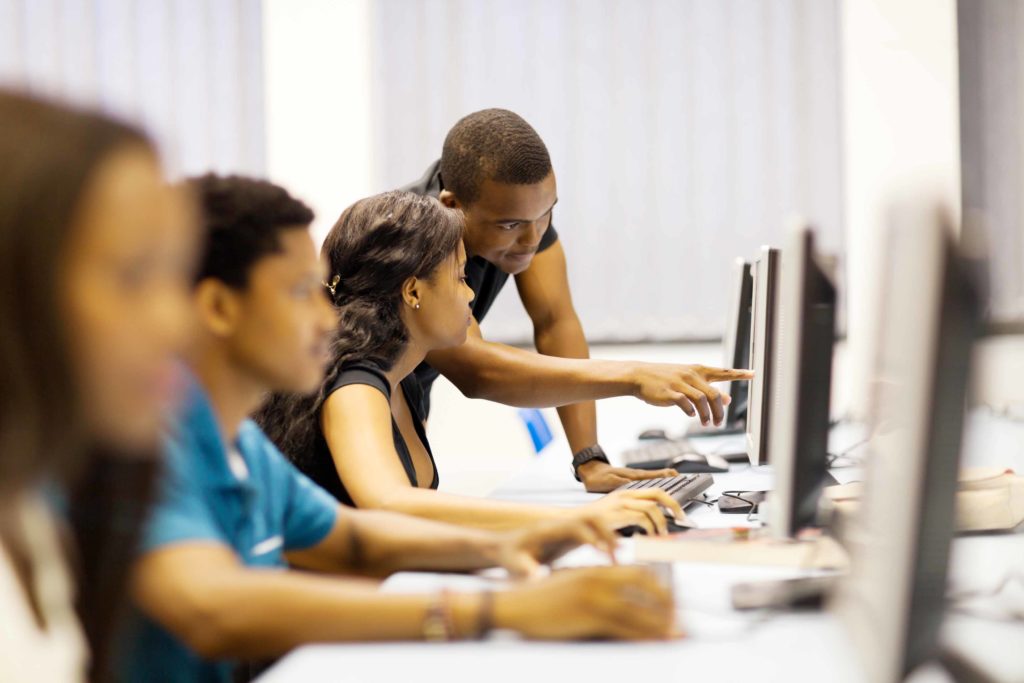 Schools typically block access to websites by enforcing firewalls, which are incredibly effective at shutting off all access by normal means. If the campus-wide internet network is controlled locally, then usually the culprit behind the firewall is the school itself. However, if the network is controlled by a third-party, they may request to blacklist certain IPs and websites off the bat. This is another reason why many VPNs commonly won't bother piercing through firewalls – IP addresses registered with VPN services are often blacklisted.
RELATED: Unblock Netflix UK and Watch from Anywhere
How VPNs unblock online networks, like Netflix
A VPN will help you overcome your school's firewall and grant you access to Netflix in several ways. Firstly, strong security features will allow you to bypass the firewall itself. Encryption protocols like SSTP are fully equipped to pierce through even the toughest firewalls, including the Great Firewall of China. In other words, you will be able to access Netflix as though you were sitting in the comfort of your home. A VPN's ability to bypass censorship blocks will grant you access to any website restricted or blacklisted on campus.
In addition to overcoming website blocks, a VPN will grant you relatively consistent access to virtually any country's Netflix catalogue, no matter where you are physically located. Netflix's licensing contracts with content creators are made with specific geographical locations in mind. For example, if a broadcasting rights holder wishes to air the film or series in America only, Netflix is obligated to respect this agreement. With a quality VPN, however, you can mask your real IP address, connect to a foreign server of choice, and access any country's catalogue as long as the VPN provider has servers in said location. This is a major added benefit of using a VPN in order to bypass a school firewall.
Is using a VPN for unblocking Netflix legal?
From piercing through firewalls to violating licensing agreements, you are probably wondering whether using a VPN is legal. Despite Netflix's efforts to block IP addresses that associated with VPN services, using a VPN to bypass this block is not illegal. While using a VPN to access Netflix is in violation of their service's user agreement, it is highly unlikely that your account would get suspended over this. In most cases, users get a "proxy error" message stating that you must reconnect before proceeding to the website. With one of our recommended providers, this is unlikely to happen, but it is probably the worst consequence you stand to face.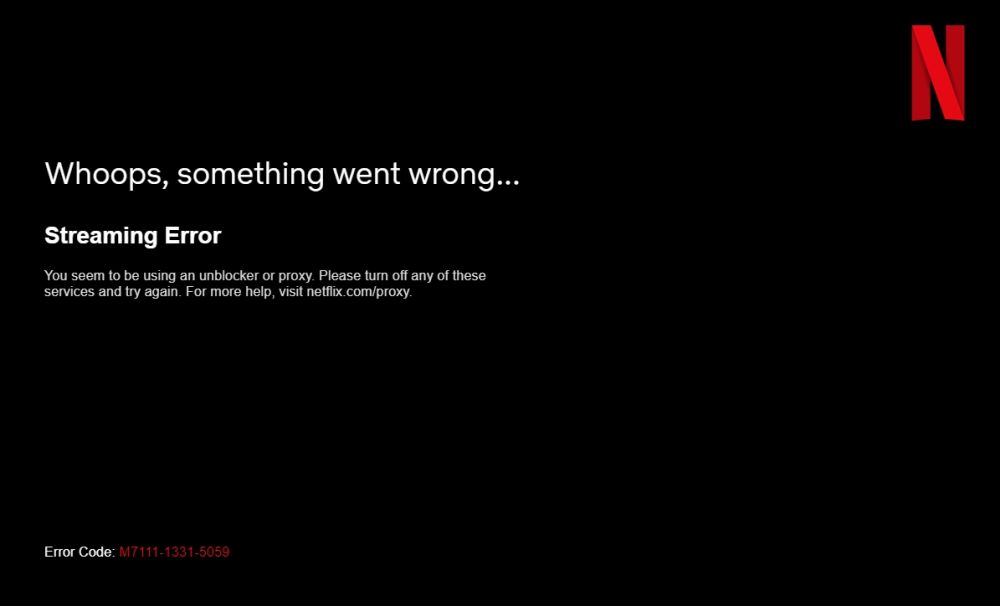 When it comes to school premises, VPNs are not illegal, either. Certain websites may be blocked using a firewall because some schools want to restrict internet usage to educational content only. Depending on the school policy, using a VPN to bypass the firewall could get you into trouble with your school. As with so many things, what may not be illegal in society at large may still be punishable by your school, so make sure you exercise due diligence in reading up on your institution's rules and assessing the risks involved accordingly.
RELATED: PureVPN not Working with Netflix? Try These Alternatives
Conclusion
So that's a wrap. Now you know how to bypass your school's firewall in order to access Netflix, and which VPN providers have strong enough features for the task. Not only will you be able to unblock Netflix, but enjoy the myriad of other benefits that come with using a VPN service. Leave us comments on what you are going to use your VPN for below!