We are reader supported and may earn a commission when you buy through links on our site.
Learn more
Netflix Proxy Error – How to Bypass and Unblock Netflix
The dreaded Netflix proxy error is the enemy of travelers and lovers of foreign content, but we'll show you how to bypass it using a VPN. It only takes a few minutes to set up, and our recommended providers have a great track record of beating Netflix's VPN bans.
The most popular streaming service in the world serves thousands of TV shows and movies to users in over 190 countries. Despite its popularity, however, Netflix isn't without its flaws. International content laws prevent Netflix from streaming certain videos in certain areas, meaning some movies and TV series won't be available in different regions. This is frustrating for everyone involved, which has led to many users using a VPN to unblock Netflix.
Use any of these VPNs to solve the Netflix proxy error for good:

NordVPN – Best Netflix Unblocker – NordVPN has played the cat-and-mouse game with Netflix for a long time, and they've refined their massive network to consistently beat the dreaded proxy error.
Surfshark – No matter which server you connect to, Netflix will work. Surfshark offers perhaps the most reliable access to 14 Netflix libraries across the world.
ExpressVPN – ExpressVPN's blazing fast network is a natural fit for buffer-free streaming. One of the most popular choices for Netflix US.
CyberGhost – Even if you're not tech savvy, you can easily click the "unblock streaming" mode to access your favorite streaming services.
IPVanish – A tried and true provider built for secure streams.
Netflix can't allow subscribers to access worldwide content without a fight. The company started blocking VPN and proxy services by default, making it impossible to access content even if your VPN is in the same country as you. The dreaded "Netflix proxy error" screen makes a lot of people roll their eyes. But there are still some workarounds you can use. Below we discuss the proxy error along with a few recommended solutions for bypassing it.
30-days money back guarantee
Understanding why the Netflix proxy error happens
Netflix uses a few different blocking methods to prevent unauthorized proxy and VPN access. The most common is the error screen pictured above. This shows up whenever you try launching a movie on the Netflix website while a VPN is active in the background. Slightly different messages will appear on different platforms, of course, but the meaning is always the same: turn off your VPN, or no Netflix for you.
Netflix website proxy error
Netflix uses an IP matching filter to determine the location of each streamer. They keep a master list of all IP address ranges operated by VPNs and proxy services, as well. Whenever one of these IPs attempts to launch a movie, Netflix throws up the dreaded proxy error screen instead.
The website blocker can be easy to bypass if you use the right VPN. Services change their available IPs on a regular basis to prevent situations such as this, meaning a handful of VPNs can still deliver solid Netflix connections from the virtual country of your choosing. The recommended VPNs below are all excellent choices for unblocking Netflix and getting rid of the proxy error screen.
Proxy error on Netflix apps
Streaming Netflix on an iPhone, Android device, gaming console, Fire TV Stick, or TV box device usually means installing a dedicated app. This software makes it extremely easy to pick out and watch movies, especially on low-powered or difficult to navigate devices where a web interface just wouldn't work.
Netflix uses a different kind of blocking system on the apps, one that's far more difficult to bypass. This DNS-level filtering method detects VPNs without using IP addresses and is almost impossible to fool. If you're getting the Netflix proxy error on one of the apps, there's really no other option but to turn off your VPN or try a browser stream.
Use a VPN to fix the Netflix proxy error
What's the best way to break through the blocking filter and fix the Netflix proxy error? Using a high quality VPN. If you choose the right service you'll be able to access the entirety of Netflix's catalogue from anywhere in the world. Want to stream something from another country? Just switch servers and do it.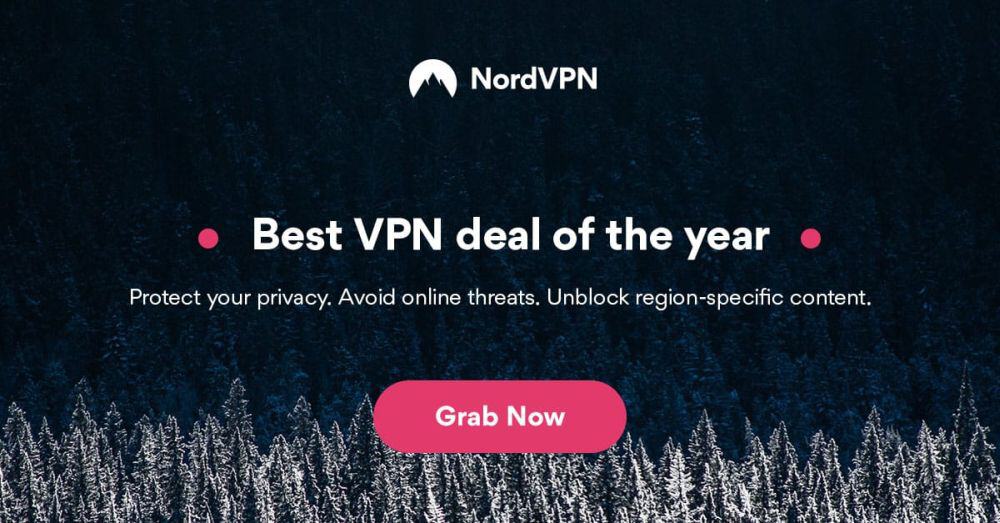 NordVPN has some impressive features that make it one of the best VPNs around. Nord runs well over 5,400 servers in 59 different countries, one of the largest networks in the industry. This gives you a staggering amount of IP addresses to choose from when it comes time to watch Netflix with VPN. The network also provides unique features not found in other VPNs, including dedicated P2P connections, double encryption, and onion over VPN routing.
NordVPN has an extremely thorough zero-logging policy that covers bandwidth, traffic, time stamps, and DNS access all at once. This is in addition to automatic kill switch and DNS leak protection features on its wide variety of apps, along with 256-bit AES encryption on all data.
Read our full NordVPN review.
Pros
SPECIAL OFFER: 2-yr plan (68% off - link below)
Fast and stable connections
No IP/DNS leaks found
Based in Panama
Money back guarantee policy (30-days).
Cons
Some servers can be slow and unreliable
Sometimes slow in procesing refunds (but always do).

It's fair to say that since their launch in 2019, Surfshark's rise to prominence on the VPN scene has been meteoric. That's because, in addition to having the best versions of standard privacy provisions, Surfshark's Netflix unblocking utility is nothing short of revolutionary. Here's what we mean:
Normally, you've got to fish around for just the right server to bypass Netflix's aggressive VPN ban. Even then, you might have to fiddle with some settings to make it work–assuming your heavy encryption doesn't cause unending buffering.
But not Surfshark; every single one of their 800+ servers work to beat the Netflix proxy error. This is largely thanks to the automatic Camouflage obfuscation method, which stealths through deep packet inspection like a ninja. Add to that a sterling logging policy, 256-AES-GCM cryptography, and the most advanced tunneling protocols, and you have a born winner for streaming Netflix.
Pros
Break through harsh censorship to securely access social media and foreign news sites
Every server is a speciality server
VPN obfuscation on any server with special Camouflage function
Independently audited privacy practices
Helpful 24/7 live chat with an actual human being.
Cons
Connection speeds won't impress users of other high-end VPNs
Relatively young VPN still has to prove itself trustworthy over the long haul.
Read our full Surfshark review.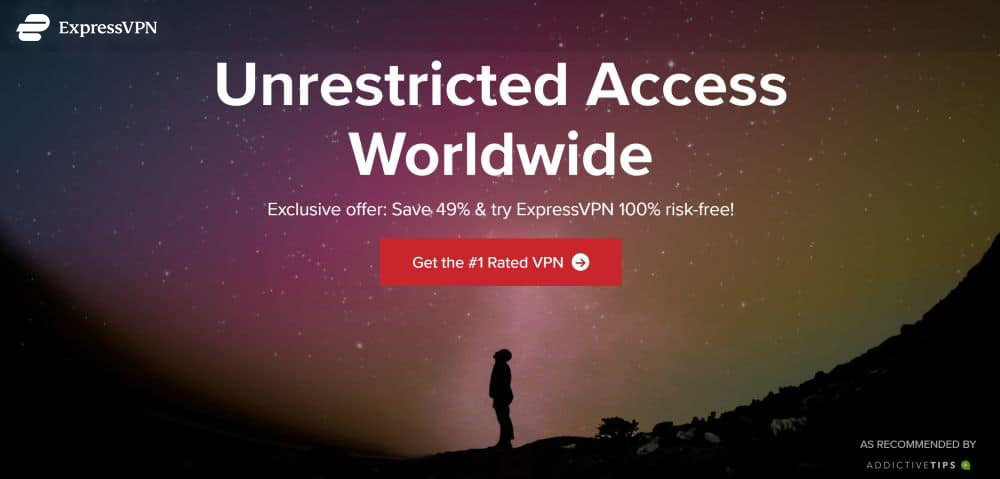 ExpressVPN is a fast, reliable, and secure VPN that combines all the right features to make it one of the best services on the market. The company runs a small but sturdy network of 3,000+ servers across 94 countries, giving you plenty of options when it comes to looking for new IP addresses to beat the Netflix proxy error.
For privacy, ExpressVPN secures all data with 256-bit AES encryption and a remarkably thorough zero-logging policy on traffic, DNS requests, and IP addresses. The company's custom software performs extremely well on a wide variety of devices and comes with both DNS leak protection and automatic kill switch features to keep your identity secure.
Read our full ExpressVPN review.
Pros
SPECIAL OFFER: 3 months free (49% off - link below)
Super fast, reliable connection
Secure encryption & VPN protocols
Keeps no logs of personal data
Customer Service (24/7 Chat).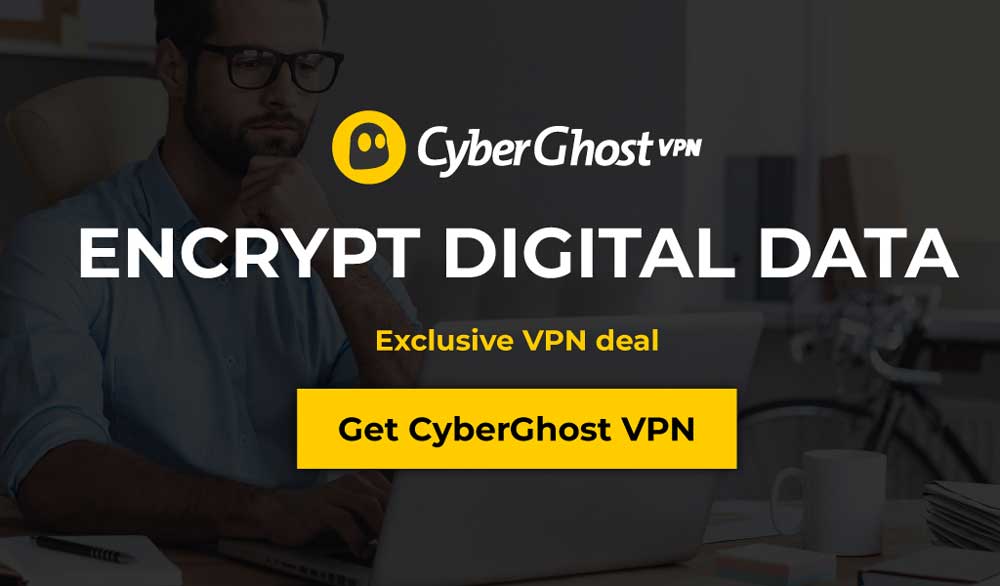 CyberGhost focuses on providing a fast and safe experience for all of its users. It starts with an incredible network of 5,900 servers across 90 countries, all of which are lag-free and easy to connect to. This provides a tremendous amount of variety when it comes to breaking Netflix proxy error screens, as well, since you'll have plenty of options for non-local IP addresses ready to go at all times.
CyberGhost provides a good foundation for online privacy as well, including 256-bit AES encryption on all data and a zero-logging policy on traffic, time stamps, and IP address. Both DNS leak protection and an automatic kill switch come standard with the service's custom software to help keep you safe no matter where you watch Netflix from.
Read our full CyberGhost review.
Pros
SPECIAL OFFER: 79%OFF
Peer-to-peer (P2P) torrenting allowed
No leaks detected
Zero logs
45-day no-quibble money back guarantee.
Cons
Doesn't unblock all streaming services.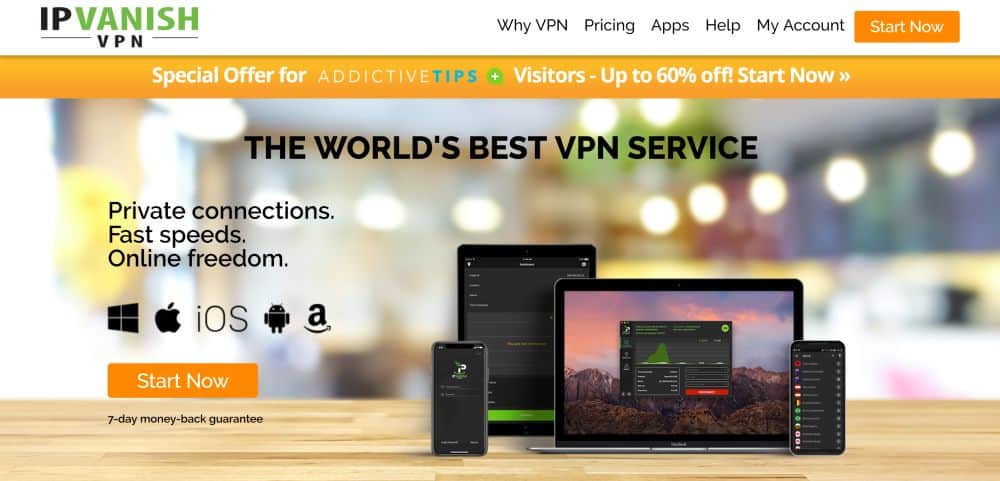 IPVanish has a reputation for being one of the fastest and most secure VPNs around. The company provides fast downloads and streaming content thanks to a large network of over 1,300 servers in 60 different countries, which includes well over 40,000 IP addresses to choose from around the world. This forms a solid foundation for your Netflix needs, and it ensures your streams will be the highest quality possible at all times.
IPVanish has apps for all the major software platforms, including Android, iOS, Windows, Mac, and Linux. The software comes with DNS leak protection and an automatic kill switch to lock down your identity, and each secures every packet of data with 256-bit AES encryption. Finally, zero-logging policy on traffic rounds out the service's strong privacy features to give you the best possible experience every time you connect.
Read our full IPVanish review.
How to fix the Netflix proxy error with a VPN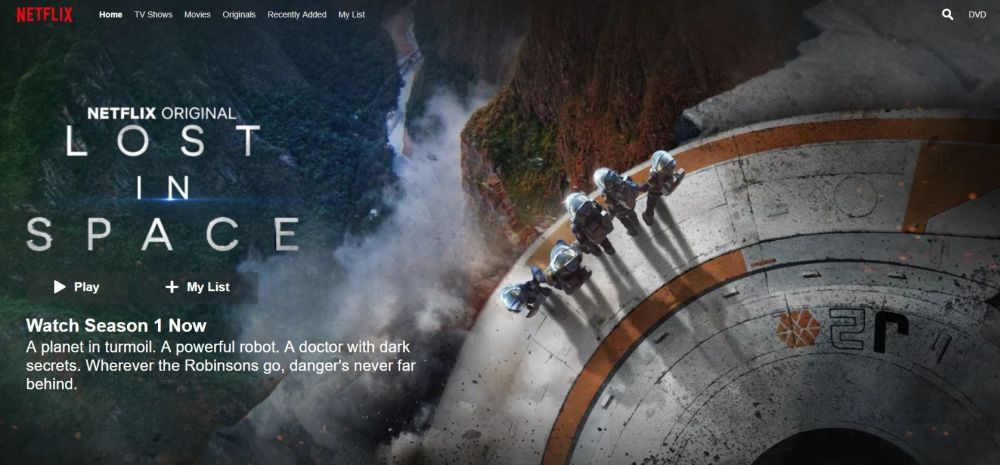 It's surprisingly easy to unblock American Netflix. All you need is the right tools and a few moments of your time.
Step 1 – Get an active Netflix subscription
None of the Netflix unblocking methods can let you access content without an active subscription. It doesn't matter where your account is registered, as long as it's in good standing and you can stream movies without a VPN.
Step 2 – Use a PC with a web browser
Netflix is good at blocking VPN connections via the app. In fact, using a VPN on your mobile device or TV box set will never work to unlock worldwide content. Instead, you'll need to sit down in front of your PC or laptop, VPN and a web browser in hand.
Step 3 – Get a good VPN
Netflix actively blocks all proxy services and nearly every VPN. Some services manage to keep a steady stream of IP addresses for ongoing Netflix access, however, which means you should be extremely picky about which VPN you use. Our recommendations above all have a great track record staying one step ahead of Netflix.
Step 4 – Set up your VPN
Sign up with your chosen VPN, download the software to your PC, then fire it up and log in. Once it's active and in the background, you can run the app and go to the server browser. Here, simply choose a server located in the country of your choosing. Want American Netflix movies? Pick a server in the U.S. Need to catch the latest British drama? Try out a server in the UK. It's your choice, so select a server and connect.
Step 5 – Try Netflix
Now that you're connected and behind a VPN, open the Netflix website and choose a video to watch. Netflix lets you browse account info and the video selection without throwing up the proxy error, giving you a sneak peek at the new shows you'll see in your virtual location. Select something that looks new, then click "Play".
Did it work? Sometimes it will, sometimes it won't. Even with a good VPN there's no guarantee. If you saw the Netflix proxy error, open your VPN again and choose a different server in the same country. Most VPNs offer a dozen or more locations per area, so you shouldn't run out of options any time soon. Pick a secondary server, reload Netflix, and try again.
Unblocking Netflix on mobile devices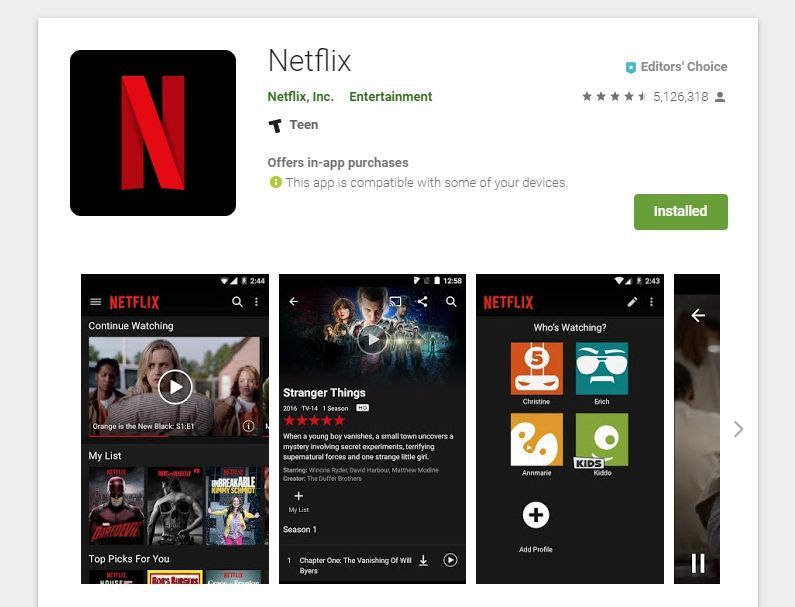 There are a lot of limitations for using Netflix and a VPN on a mobile device. Because the company strictly blocks all proxy and IP switching services, it's highly unlikely you'll be able to use the Netflix app on any platform. You can try a different tactic, though, which involves using a VPN with your smartphone's web browser. Your results may vary, but it's worth trying out if you need Netflix on the go.
Step 1 – Get a VPN
Sign up for one of the recommended VPN services above to get the best Netflix access possible. Complete your subscription, then install the VPN app directly to your mobile device. Once you sign in there, it should automatically connect to the fastest server, securing your connection right away.
Step 2 – Find the right server
Open the VPN app's server browser and look for a server in your desired country. If you want Canadian movies, for example, pick a server located inside Canada. Connect to the location and wait a few moments for it to resolve. Once it's finishes, push the VPN app to the background (don't close it).
Step 3 – Load Netflix in a browser
Now it's time to try Netflix in your smartphone browser. Depending on the app you use this may not work, as Netflix requires some unusual plug-ins to stream on portable devices. Pick your favorite browser, then visit the Netflix website and log in. From here, just choose a movie you want to watch, then try loading it.
The story here is the same as on PC browsers: you may see the proxy error message, or you may not, there's no guarantee either way. If you do encounter it, open your VPN app again, try a different server in the same country, then try the stream once more.
Conclusion
Netflix's efforts to block VPNs have frustrated thousands of users around the world. It's not just open access to movies they want, it's the ability to stream content from their home country without giving up the protection offered by a VPN. Netflix can't comply with their demands due to international content laws, however, and the situation doesn't look like it's going to change any time soon.
Fortunately, for every Netflix proxy block put in place, VPNs set up a temporary workaround. The recommended services above can help you access Netflix from just about any country with a surprisingly high reliability. All you need is a little luck and you'll never see that dreaded Netflix proxy error screen again.