We are reader supported and may earn a commission when you buy through links on our site.
Learn more
Best VPN for Firestick, Fire TV and Prime TV in 2021
Amazon's Fire TV Stick has rocked the streaming world with its compact design and great functionality, but you can get so much more mileage out of it with the right VPN. Today, we'll cover the best providers for Firestick according to their security provisions, ability to access geoblocked content, and overall performance.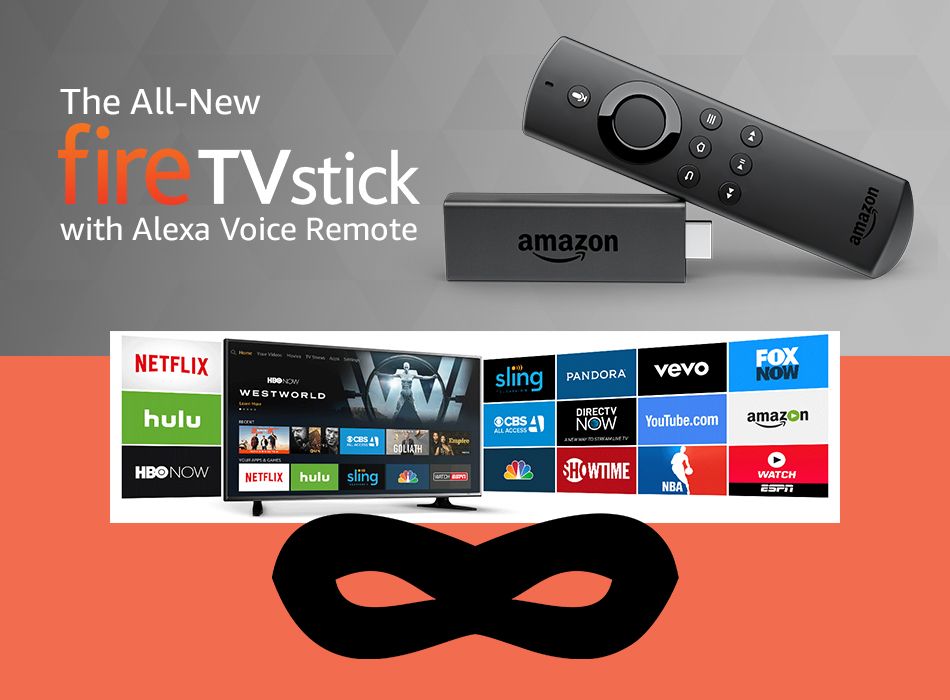 Whilst online streaming has revolutionized the world of entertainment, there is still plenty of debate about who has won the race to be king of the streamers. Until recently, you might have thought that Netflix has won that title, but then a new streaming tool came along in the form of the Amazon Fire TV Stick.
The Amazon Fire TV Stick is a portable plug and play device which utilizes a USB stick device to access stream content from a whole range of different streaming platforms, including Netflix, but also Amazon Prime, Hulu, Kodi, and many more. It is built on Android technology and does what all good online service try to do and maximizes the range of content which is available to users. This has inevitably made the Amazon Fire TV Stick a big hit.
But, like Netflix, the Amazon Fire TV Stick does have one big drawback and that is geo-restrictions. Much of the content you can access through the Amazon Fire TV Stick is restricted to be watched in a particular country or location. The reason for this boils down to the rights that different services hold to stream different content, but the outcome is great inconvenience for users. Whether you want to watch your favourite shows on holiday or travel the world for your work, geo-restrictions are the bane of many people's life.
Many people also want to use the Amazon Fire TV Stick to use Kodi and, as some authorities view Kodi and its add-ons as being, shall we say, legally dubious, they are keen to hide their online activity on Kodi from their ISP.
Unleash the streaming power of your Fire TV Stick with these VPNs:
NordVPN – Best for Firestick – NordVPN maximizes the potential of your Fire TV stick by unblocking an entire world of geoblocked international content libraries. Smooth streams, private connections, zero logging.
Surfshark – Smart, lightweight app that automatically applies the best settings for optimal streams. Unlimited simultaneous connections.
ExpressVPN – Turbo-charged server network with thousands of nodes all around the world.
CyberGhost – Makes it easy to unblock streaming sites with a preconfigured profile.
IPVanish – An excellent choice for heavy streamers, with good encryption and fast speeds.
VyprVPN – Ideal for traveling to heavily censored countries thanks to their unique Chameleon protocol.
But fortunately, with the Amazon Fire TV Stick, there is a solution. Because with one simple setting change and one simple and affordable online tool, it is possible to fool Amazon into letting you use their TV content, and other streaming services which are available on the Amazon Fire TV Stick such as Netflix, Hulu, and Spotify to use theirs as well.
30-days money back guarantee
Getting started
Firstly, you will need to make changes to the settings in your Amazon account. You can do this by using the following process:
Sign into your Amazon account.
In your account go to Digital Content > Manage your Content and Devices > Settings and finally Country Settings.
Once there, change your country on your account to the one where the service you want to watch is based.
The next thing you need to do is a sign up for a VPN, which will secure and anonymize your Internet traffic as well as help you to get around any geo-restrictions.
Using a VPN is simple, but the tricky bit is choosing which VPN to go with. The market is awash with options and just about all of them claim to be the best in the business.
There are a number of contenders for this crown (but plenty more which aren't up to the task), however, not all of these are the best option to choose for an Amazon Fire TV Stick. Which is why we have put together this guide which recommends the best VPN for Amazon Fire Stick.
How we tested the VPNs
People use VPNs for different reasons and whilst some are ideal for pretty much every task others are better at some things than others. This can make the task of choosing the right VPN for you a complicated one. In this article, we have drawn up our shortlist of the best VPN for Amazon Fire TV Stick on the basis of a number of core criteria which we believe from our research are the essential facets of a VPN that will be needed by Amazon Fire TV Stick users.
Those core criteria are:
Availability on the Amazon Fire TV Stick
An established and reliable VPN provider with a track record of successfully unblocking regionally restricted sites
Ability to unblock Amazon TV and other streaming services accessible on the Amazon Fire TV Stick from different countries around the world.
Consistently fast connection speeds allowing for smooth and uninterrupted streaming
Strong encryption and security provisions
Trustworthy and effective privacy policies
A wide range of servers allowing access to content around the world
Best VPNs for unleashing your Firestick
That being said, we recommend the following VPN providers for the Fire TV stick.mThe best VPNs for Firestick and Fire TV are: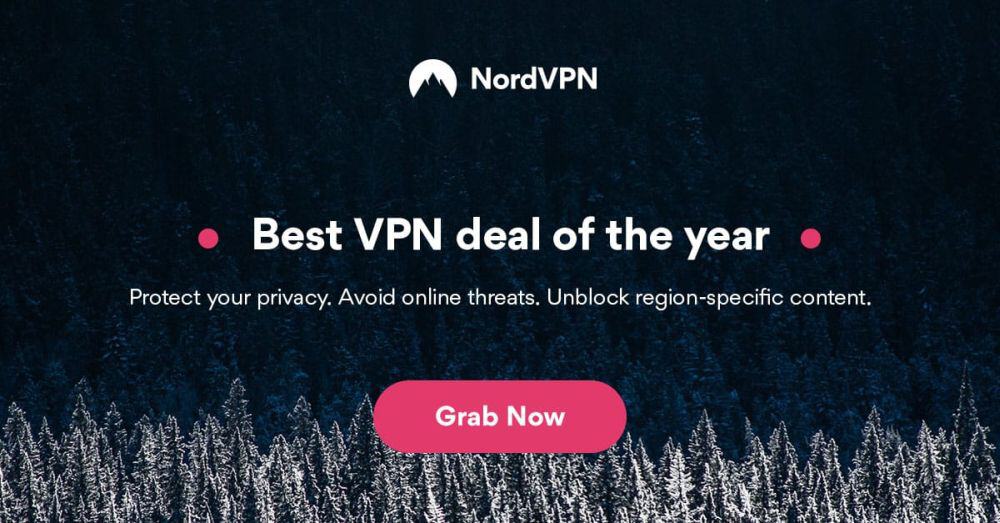 NordVPN has been around for a long time and has built a fine reputation for itself over the years. In fact, many consider them to be the very best at this point.
For an unbeatably low price, you get a service which is sometimes reputed to be slower than others, but which, in our view, competes with the very best on this front. Encryption-wise it cannot quite match ExpressVPN, but with 256-bit encryption on OpenVPN with 2,048-bit Diffie-Hellman keys, offers something more than secure enough for Amazon Fire TV Stick users.
As far as privacy is concerned, they are based in Panama which means they too can offer a no user logs guarantee that users can trust.
With a total of more than 5,800 servers in 59 countries NordVPN has an option for watching content in just about every country you could ever wish for. And they also boast of a technology called SmartPlay, which is built into all their connections and which they claim can unblock every geo-restricted service. Which put together makes NordVPN an attractive, appealing, and affordable choice for Amazon Fire TV Stick users.
Read our full NordVPN review.
Pros
SPECIAL OFFER: 2-yr plan (68% off - link below)
Mind-boggling number of servers
Torrenting/P2P explicitly allowed
"Double" data protection
24/7 Customer Service.
Cons
Some servers can have average d/l speeds
Can't specify City or Province in App.

Like any good modern VPN, Surfshark has a dedicated app for Amazon's Fire TV Stick–no sideloading necessary. As a rule, this provider has designed their app to be highly responsive and lightweight on any platform, which is especially a boon for the relatively weak processor of the Firestick.
Surfshark really excels beyond their UI, however, delivering incredible utility heavy streamers will love. First, there's the solid network running 800+ servers wide across 50 countries, with every one of them pre-configured to unblock Netflix without hassle. And should you run into surveillance or censorship on your network, Surfshark's smart app automatically responds with either obfuscation to beat DPI, or the NoBorders method to smash through government firewalls.
Connection speeds are quite fast due to a thoroughly modernized network infrastructure, plus the most efficient encryption and tunneling protocols (OpenVPN, IKEv2/IPSec, WireGuard with 256-AES-GCM). Zero logging means no one can spy on your Firestick spoofing with Surfshark.

Pros
Unblock VoIP in oppressive regimes like WhatsApp, Skype, Discord, and more
Unlimited server switching
CleanWeb mode blocks ads and popups before they load, saving your mobile data and speeds
Favorable BVI jurisdiction guarantees no logs kept
24/7 live chat ensures maximum uptime.
Cons
Overall, not much to complain about
Young VPN still has plenty of room to grow in terms of advanced functionality.
Read our full Surfshark review.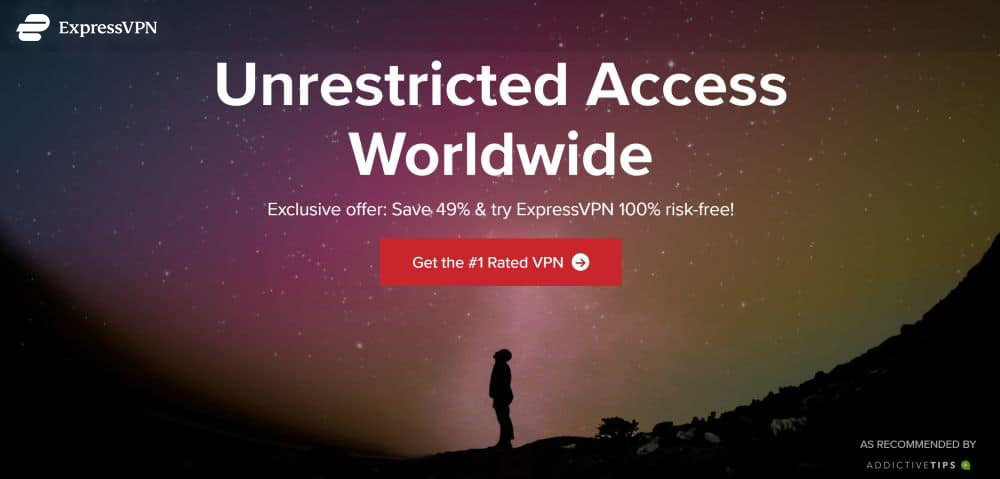 ExpressVPN is one of the most well-known VPN providers on the market right now. They are a good bet for those looking for a VPN to use with the Amazon Fire TV Stick.
Their app is available on the Amazon Fire TV Stick and is a very user-friendly and well-designed one too. They also have a long and proven track record of unblocking geo-restricted content in countries around the world, even those with complicated online freedom issues such as China.
Their speeds are superb, no matter which server you choose and their security is also top notch too. Their entire network is SSL secured with 256-bit encryption which is as good as it gets right now. Privacy-wise they are also unsurpassed with their headquarters in the British Virgin Islands meaning they are not required to retain any user data. And they don't.
Crucial to Amazon Fire TV Stick users will be the number of countries in which servers are available and with more than 3,000+ servers in 94 countries worldwide, ExpressVPN tick that box too.
Read our full ExpressVPN review.
Pros
SPECIAL OFFER: 3 months free (49% off - link below)
94 countries, 3,000+ servers
Very simple and easy to use
No logging policy well enforced
Great customer service via chat.
Cons
Power-users configuration options.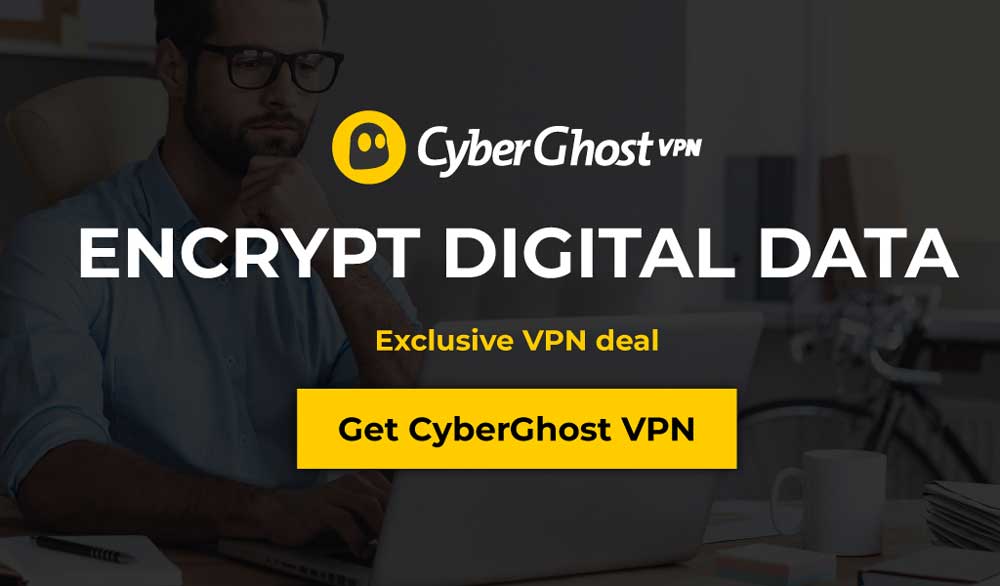 Sometimes, simplicity is key, and that's precisely what CyberGhost strives for. Rather than bombarding you with more options than you know what to do with, CyberGhost's slick UI is marked by a few plain-language options which will automatically configure your VPN connection. Whether you're looking to unblock websites, torrent safely, stay hidden from hackers on public Wi-Fi, access popular streaming sites, or simply browse the web anonymously, you can become perfectly equipped for the task with a single click.
However, don't mistake CyberGhost's user-friendliness for a lack of utility. Each packet of your data gets shrouded in unbreakable 256-bit AES encryption, while any data that might be used to identify is completely obliviated thanks to this provider's incredible no-logging policy (seriously, they don't even store the email you used to sign up!) Add to the mix over 6,300 servers in 89 countries, and you have ready access to a robust network fine-tuned to protecting your privacy and unlocking the free and open Internet. Firestick users are feeling the love as well, with a dedicated CyberGhost app easily downloadable via the Amazon Appstore.
Read our full CyberGhost review.
Pros
Works with Netflix, iPlayer, Amazon Prime, Hulu
Torrenting allowed
Jurisdiction in Romania
Zero logs
45-day money-back guarantee.
Cons
IPv6 WebRTC leak in macOS
Doesn't unblock all streaming services.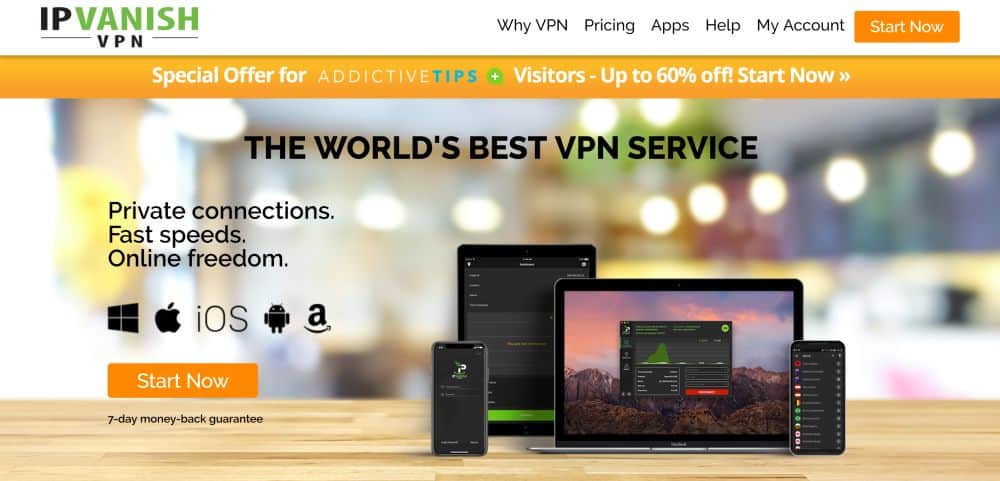 IPVanish is often talked about as the only VPN for Amazon Fire TV Stick users. They aren't alone, but they are certainly one of the strongest, most competitive options. Connection speeds are again impressively quick and consistent with few complaints to be found from our reviewers. On security too, they impress with encryption that matches all of their key competitors. They have both L2TP and OpenVPN protocols using 256-bit encryption as standard, which is more than sufficient.
On privacy, being headquartered in the US means there will always be some question marks so long as President Trump maintains his negative stance on online privacy, but for the moment, there is no specific law to make them hand over user information and no indication to suggest they do collect it.
They also offer a huge Server selection with in excess of 1,300 servers in over 60 countries. All of which makes IPVanish a very serious contender and one worth real consideration by all Amazon Fire TV Stick users.
Read our full IPVanish review.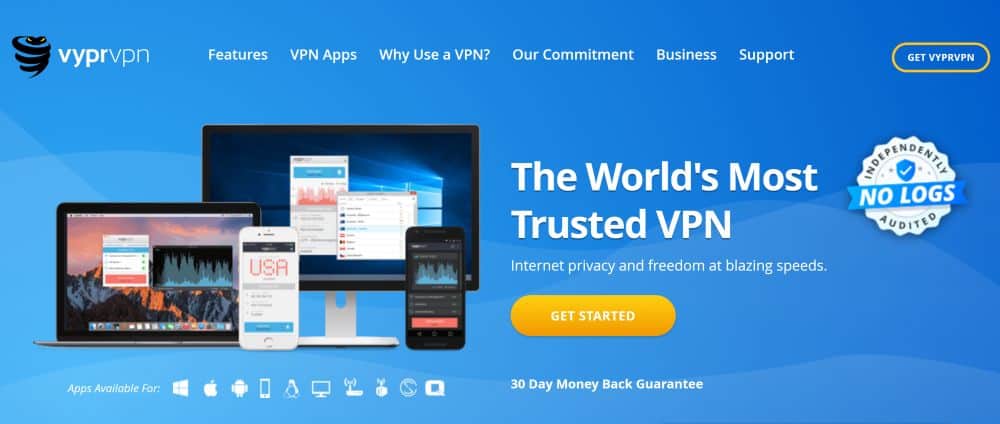 VyprVPN is the last entry on this list because, despite some doubts over their ability to protect privacy, they do deliver in every other criterion for Amazon Fire TV Stick users. They are affordable at just $4.98 a month for a regular package with the 50% discount, although their premium service is priced a little higher at $6.48 a month. Both of these are based on an annual subscription.
Connection speeds with VyprVPN are both fast and reliable and easily good enough for streaming media content, although our reviewers have suggested that if running multiple data-intensive tasks, VyprVPN can, at times, struggle. Their security provisions are good, with strong 256-bit encryption offered and their server range is also impressive, with more than 700 servers available at locations around the globe.
The privacy issue though is a big drawback because VyprVPN does keep user records. They store an array of data including the User's home IP Address, the VyprVPN IP Address you connected to, the connection start and stop time, and the amount of data transferred. This is an issue with any VPN, but particularly with tasks like unblocking geo-restricted content, where anonymity online is strongly preferred.
Read our full VyprVPN review.
What is an Amazon Fire TV Stick?
Just when the online streaming market seemed to have settled down, with a few main names emerging as the market leaders, the Amazon Fire TV Stick emerged as a product which has entirely changed the marketplace once again. Instead of software, hardware is back in vogue. The Amazon Fire TV Stick is a dongle-sized device which can be attached to your TV through the now almost ubiquitous HDMI port and bring the whole world of online streaming to you in the highest possible video quality.
As an Amazon product, it was initially intended to be another bit of kit with which to access their myriad of online products which are available through their own Amazon Prime subscription service. But, whilst you will need an Amazon account to get going, you do not need to have a Prime subscription to use an Amazon Fire TV Stick. And in reality, it is a much more flexible bit of kit than just a tool to access Amazon content.
Once you are logged in, you can access a whole range of services which are available through the Amazon App Store. These include all of the other main online streaming services, such as Netflix and Spotify (you do still need an account to use these services), as well as TV catch-up services from most of the main channels.
Using the Firestick with Kodi
Many people are attracted to the Fire TV Stick for content that cannot be downloaded from the Amazon App Store store. With the help of an authorized downloader, it is also possible to download a range of software onto the Amazon Fire TV Stick from other places. This includes VPNs and also the ever popular Kodi online media management software.
Whilst Kodi's core software is an online management tool which brings all of your media together in one location, it is the open source nature of the software which has made it so popular as this has allowed the spawning of multiple add-ons which open up users to pretty much every piece of media content you can think of.
The Amazon Fire TV Stick has proved to be a hugely popular device to run Kodi on, given its portability and ease-of-use. However, because some of the add-ons to Kodi can be viewed as being in breach of copyright laws in some countries, and open-source software is always vulnerable to malware and other security threats, using a VPN is always advisable to protect both your online security and online privacy.
Setting up an Amazon Fire TV Stick is simple. All you need is a TV with an HDMI socket and a Wi-Fi connection. If you bought the Fire TV Stick directly from Amazon, your account details will already be on the device. If not, there are simple onscreen instructions and video tutorials to help you set it up. It comes with a Bluetooth remote and newer versions also include voice-activated controls using Amazon's Alexa personal assistant.
Once set-up, the Amazon Fire TV Stick platform is easy to navigate and use and with the right software, can be a portal to all your online entertainment needs.
Indeed, there is really only one problem with the Amazon Fire TV Stick and that is the issue of geo-restriction.
Why is Amazon Fire TV Stick content geo-restricted?
Geo-restricted content is the scourge of all those people who like to access their media content online. It is the term used to describe online content which is only accessible to users in a specific country or region. Many online streaming services, including almost all of the ones you are likely to use with the Amazon Fire TV Stick, use geo-blocking to restrict access to their content.
The reason for geo-blocking is almost invariably one of rights. Streaming services buy up the rights to stream the content that is available on their service. These rights are usually sold on a country-by-country or regional basis, which means that more often than not, a streaming service will only hold the rights to make that content available in certain areas.
Because the rights holders make their money by selling their content in this way, they are very protective of it and it becomes beholden on the streaming service to ensure that the content is not available outside the area they hold the rights to.
How do geoblocks work?
They do this using geo-restriction technology. This sounds very technical but is actually remarkably simple, because all they have to do is look at one piece of data which is transmitted with everything everyone does online. That is called an Internet Protocol (or IP) Address.
Every Internet connection transmits an IP Address to every website or service that it communicates with. This small numerical code gives important information about the connection including, crucially, its exact location. So, using the information in your IP address, a streaming service can determine where in the world you are and, therefore, whether you are allowed to access their service or not. If you are not, they will pop up a polite message and deny you access to their content in line with their rights requirements.
Some services, such as Netflix, claim to be available globally, but the reality is that they provide different content to different parts of the world depending again on the rights that they hold.
Invariably, their US offering if far superior to what is available elsewhere, and most people would, given the choice opt to use that service. But the only way to do that is to fool them into thinking you are based in the USA, which sounds difficult. But that is exactly where a VPN comes in.
What is a VPN?
A VPN, or Virtual Private Network, is an online security and privacy tool which offers a number of additional benefits, including the ability to change users IP Addresses. Briefly, a VPN will reroute all of your online traffic down a secure, encrypted pathway and through an external server before it reaches its intended destination.
The encryption ensures that your data is secure and cannot be looked at by any prying eyes. But for getting around geo-restrictions, it is the role of the server which is crucial. Because when your data passes through that server it takes on the IP Address of the server's connection rather than your own.
This has twin benefits. Firstly, it stops your Internet Service Provider (ISP) from being able to see what you are doing online and in the USA, where ISPs are now able to sell your data for money without your permission, this is an important privacy benefit. But secondly, it means that the website or service you are visiting is unable to see where in the world you are. They can instead only see where the VPNs server is.
Secure spoofing with Firestick
Now, VPNs have hundreds of servers available for users and these are located all over the world. So if for example, you want to access Netflix's USA content, all you have to do is connect to a VPN server located in the USA and then log into Netflix. Their service will be fooled into thinking you are in the USA and you can then access their content.
For Amazon Fire TV Stick users, a VPN offers multiple benefits. Firstly, it allows you to accesses geo-restricted content, but secondly, it also adds invaluable security and privacy protection to everything you are doing online. With computer security getting stronger, hackers are increasingly targeting other connected devices, with tools such as the Amazon Fire TV Stick a popular target.
How to activate your VPN on Fire TV
It is therefore strongly advisable to use a VPN with everything you are doing on the Amazon Fire TV Stick. There are two ways to do this.
Firstly, you can download the VPN app directly onto the stick. Whichever VPN you choose to use from our recommended list above will have advice on their website on how to do this. If you cannot find this, connected to their live chat support and an advisor will talk you through it.
The alternative is to use a VPN-enabled router. This is a router which allows you to install a VPN directly onto it and so protect your entire Wi-Fi network without having to install VPN software on individual devices. The most popular and effective VPN-enabled routers are DD-WRT ones, but others are available.
Whichever option you decide to go with, with a VPN your Amazon Fire TV Stick will become a much more powerful and accessible online streaming tool and open up whole new worlds of entertainment.
Conclusion
As you can see, there's tremendous potential for your Fire TV stick to become the ultimate streaming device when paired with a VPN. Not every provider is well-suited for this task however, as you need powerful encryption, fast speeds, compatible software, and a lightweight interface to run properly on Amazon's slim device.
Each of our recommended providers has been thoroughly tested for use with Firestick, and will allow you to spoof your IP and change your region to access foreign content. What's more, VPN encryption blocks out snoops and copyright trolls from viewing your data stream, allowing you to watch movies and TV series in total privacy.
Do you have any questions or comments about how to use a VPN with your Firestick? Leave us a note below, and we'll try to answer quickly!