We are reader supported and may earn a commission when you buy through links on our site.
Learn more
How to Jailbreak the Firestick for Anonymous Video Streams
There are limited means of installing custom software onto Fire TV, but you can expand your options by jailbreaking your Firestick. Today's guide walks you through the process, step by step. We also show you ways to install a VPN onto your Firestick in order to boost your privacy and unlike foreign content catalogues.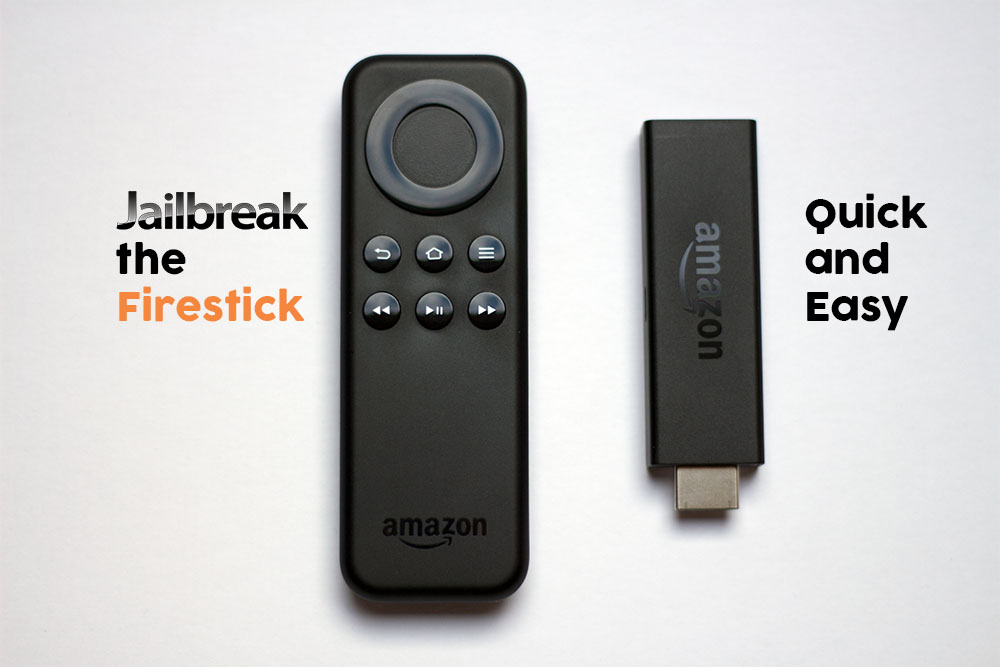 There are a ton of hacks you can use with your Amazon Fire TV device. Want to speed up your Fire Stick? No problem, there are tweaks for that! How about accessing new software without going through the Appstore? You bet! While you're at it, why not install Kodi on your Fire TV Stick or put a VPN on a Fire TV the easy way?
Unleash the streaming potential of your Firestick with these VPNs:

NordVPN – Best for Firestick – NordVPN offers a native app for Fire TV devices, allowing you access to the most powerful network in the business for spoofing and security.
Surfshark – Another provider with a native Firestick app, with NSA-grade encryption and auto-obfuscation.
ExpressVPN – Need speed? This provider offers some of the fastest VPN connections–perfect for buffer-free streaming.
IPVanish – The tried-and-true method of unblocking foreign content libraries on Firestick.
With all these extras, you might be wondering about jailbreaking your Amazon Fire TV. The good news is that root access isn't required for device hacks, as you can sideload content right out of the box. As soon as you get your new Fire TV Stick you can install whatever you like, no jailbreaking required. We cover a few common rooting/jailbreaking methods below, all of which help you install third-party software on your Fire TV.
30-days money back guarantee
Get Anonymous and Private Video Streams with a VPN
Staying safe online is something everyone thinks about these days. With government spying on users and ISPs recording and selling our personal information, it seems like the entire internet is out to get us. The good news is that VPNs are an easy and effective way to lock down your information so you stay safe and anonymous online no matter what.
VPNs create a private tunnel of encryption between your device and the internet, even on Amazon Fire TV devices. With encrypted data nobody can tell who you are or what videos you're streaming, keeping everything hidden from prying eyes. VPNs also come with a number of other benefits, including the following:
Evaluating the Best VPN for Amazon Fire TV
Picking the right VPN feels like an impossible task sometimes. There's a lot of data to sort through, everything from encryption protocols to complicated privacy policies. You need a fast and secure VPN for your Fire Stick streams, which is why we've included a few recommendations below. We made our selections using the following ranked criteria, so all you have to do is download and enjoy a private internet experience.
Best VPNs to Secure Jailbroken Firestick
If you're ready to take the plunge on getting a VPN, you don't have to spend a whole week comparison shopping. Instead, check out our recommended VPN providers below, each optimized for boosting the security and location variability of your Amazon Fire TV stick: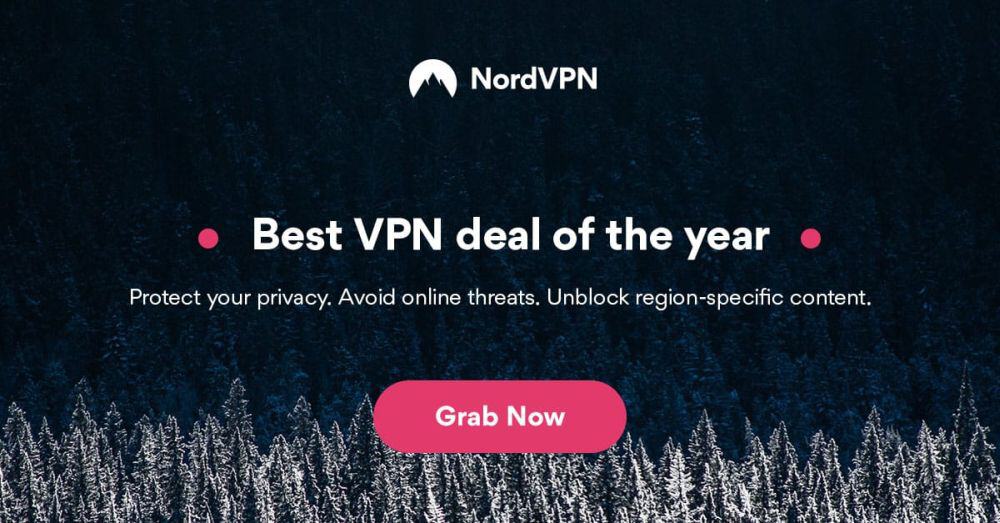 NordVPN has some truly impressive features, but one of the most unique is the size of its network. The list is constantly growing, but at the time of writing it sits at over 5,500 servers in 59 countries, covering every continent except Antarctica. In practice this means you're guaranteed to find a lightning-fast server in any region. It also gives NordVPN the ability to customize some of its network to meet specific needs. Want faster P2P downloads or double encryption? There are servers for that!
Zero-logging policies are the core of any VPN's privacy guarantee. NordVPN goes above and beyond with the most extensive logging policy in the business, covering everything from bandwidth to time stamps, traffic to IP addresses. Absolutely none of your online activity is recorded or shared with third parties. Even if government agencies came knocking, NordVPN's jurisdiction in Panama gives it immunity from most requests. On top of all this, your data is locked down with 256-bit AES encryption, an automatic kill switch, DNS leak protection, and a host of customizable encryption features for added anonymity and security.
NordVPN is available on your FireTV's Appstore, no jailbreaking required.
Read our full NordVPN review.
Pros
Highly affordable plans
Most VPN servers with different IP addresses
Torrenting/P2P explicitly allowed
"Double" data protection
24/7 Live Chat.
Cons
They can take 30 days to process refunds.

Surfshark is an ideal choice for Amazon's Fire TV stick for a few reasons. For one, you don't need to sideload anything–you don't even need to jailbreak; Surfshark is compatible with Firestick out of the box, and available in the Appstore. What's more, processor power is always a concern for small streaming sticks. Surfshark's apps are as a rule incredibly lightweight, having streamlined their UI for maximum performance and legibility.
Beyond quality of life, Surfshark excels at unblocking foreign content libraries, with its heavily encrypted (via 256-AES-GCM) worldwide network spanning 50 countries. There are more than 800 servers to choose from, but you'll find they all work equally well to unblock services like Netflix. This is due to automatic obfuscation, which handily beats proxy bans.
Surfshark also keeps no logs, allowing you to completely cover your trace when spoofing past geoblocks on Firestick.

Pros
Unblock VoIP in oppressive regimes like WhatsApp, Skype, Discord, and more
Server selection is dead simple and quick
DNS leak and kill switch protection keep your defenses up even when your connection drops
Zero logging policy ensures your activity can't be used against you
Refund requests are simple and fast–no waiting or hassle.
Cons
Server network is not nearly as expansive as major competitors
Relatively young VPN still has to prove itself trustworthy over the long haul.
Read our full Surfshark review.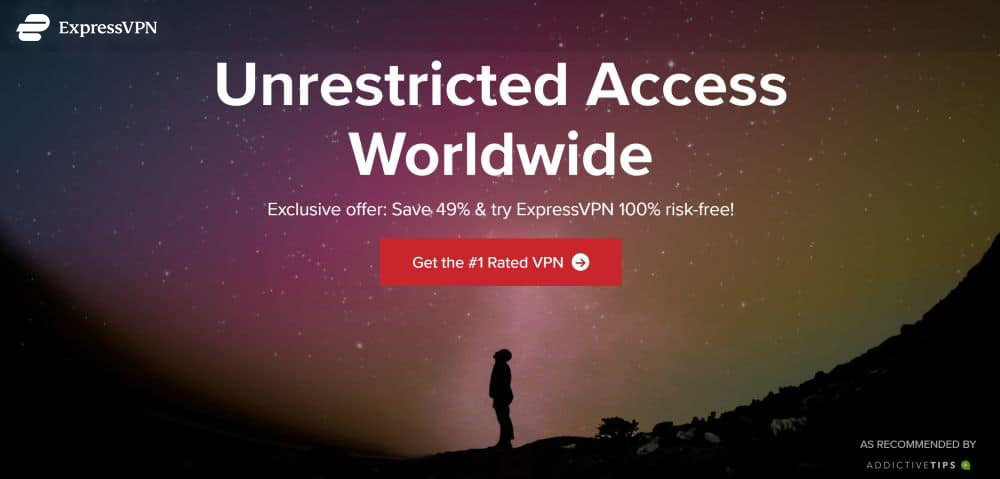 Two things make ExpressVPN stand out from other VPN providers: speed and ease of use. The service has a robust network of 3,000+ servers in 94 different countries, large enough to provide excellent location variability. No matter where you're connecting from, ExpressVPN has a fast, low-latency server you can utilize. Finding that connection is as easy as booting up the software and clicking the "on" button, which makes it a wonderful VPN option for accessing on Fire TV Stick devices. There's even a built in speed test for the ultimate in fast movie streams.
ExpressVPN is no slouch when it comes to privacy. All data you send gets wrapped in strong 256-bit AES encryption and is protected from accidental leaks by an automatic kill switch and anti-DNS leak features. The company's logging policy is also one of the more comprehensive in the business, covering everything from traffic to DNS requests and even IP addresses. ExpressVPN makes it easy to enjoy the fast and private web, even from your Amazon Fire TV.
Read our full ExpressVPN review.
Pros
Unblocks US Netflix, BBC iPlayer, Hulu and Amazon Prime
3,000+ super fast servers
No DNS/IP leaks found
No logs for personal data
Live Chat Support.
Cons
Expensive month-to-month plan.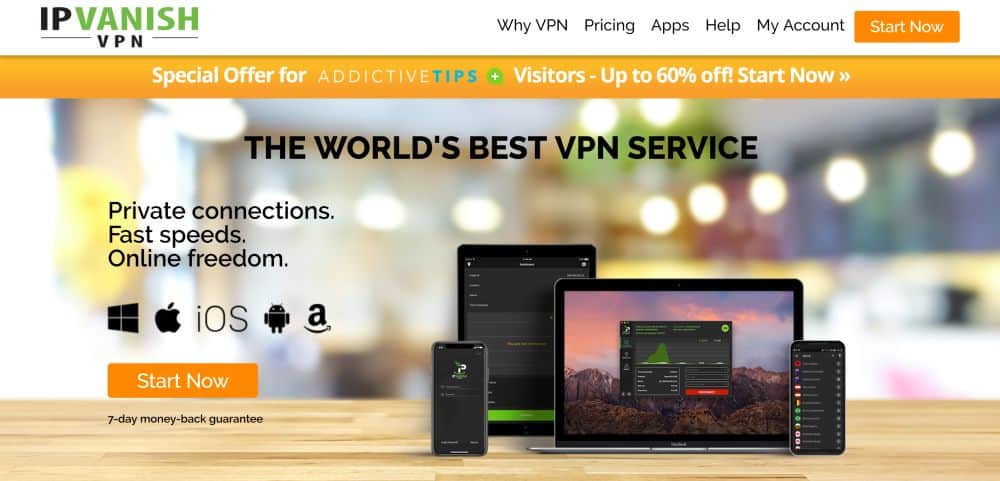 Even though picking the best VPN for Fire Stick is a confusing process, IPVanish makes things a lot simpler. The number-one feature Fire TV owners should know about is that the IPVanish app can be installed straight to your device, no sideloading required. Most other VPNs make you use stock Android software and jump through hoops to get it running, but with IPVanish you're good to go in less than a minute. The app is also incredibly easy to use and is extremely lightweight. You'll barely even realize it's running while you stream movies and TV shows all day and all night.
You'll get great performance out of the IPVanish network, too. The company runs over 1,300+ servers in over 60 countries, all of which deliver fast speeds around the world. Data is secured with 256-bit encryption and protected with a zero logging policy on all traffic. Your identity is even locked down by DNS leak protection and an automatic kill switch, just in case of an accidental disconnect. Whether you're surfing on a laptop or watching Game of Thrones on Fire TV, IPVanish keeps you safe online while delivering excellent download speeds.
Read our full IPVanish review.
Jailbreaking, Sideloading, and Rooting the Firestick
The do-it-yourself hardware community has a lot of names for unlocking devices. Jailbreaking is generally reserved for iOS devices (iPhone, iPad), while rooting refers to Android based hardware, including Amazon Fire TV and Fire TV Stick. Both processes accomplish the same thing in different ways. Through a series of automated hardware hacks they make it so you can install any program you want on your device, freeing you from the restrictions of app stores and online marketplaces.
When you install an app on a piece of hardware without going through the main channels (iTunes App Store, Google Play, etc.), it's called sideloading. A lot of the time you won't be able to sideload an app without first jailbreaking or rooting the device first. Fortunately, this isn't the case for Amazon Fire TV owners. Whether you own a Fire TV or a Fire Stick, you can quickly and easily sideload apps without having to worry about rooting the device first.
It's important to note that there is no software method of jailbreaking an Amazon Fire TV Stick. The Fire TV tablets and Fire TV set top boxes are a different story, but if you're trying to gain root access to a Fire Stick, you have to go through a complicated process of cracking open the casing and soldering points on the actual hardware. It's a messy process that the entire Fire TV community recommends against doing, as it can seriously damage your device. The good news is because you can sideload apps on Fire Sticks out of the box, you don't need root access in the first place.
How to Sideload Apps on Fire TV Stick
The Amazon Fire TV coding community has made a number of methods available for sideloading content onto your Fire Stick. Some require a PC on the same Wi-Fi network, whereas others are simple app downloads that open a channel for adding apks to your device. A few methods are more straightforward than others, so we'll cover those in the guides below. Simply choose the one that sounds easiest for your home set up, then let the sideloading begin!
Preparing the Fire TV Stick to Sideload
Fire Sticks are almost ready to sideload as soon as you take them out of the package. Once your device is hooked up to your TV, you'll need to toggle one of the default options to allow installing from external sources. This is a safe procedure that only takes a second to complete. It's also a necessary step before you can sideload.
Go to your Fire TV Stick's settings page located at the top of the home menu.
Scroll right and choose "Device"
Move down to "Developer Options"
Set "Apps from Unknown Sources" to ON.
Accept the warning message about installing external apps.
Sideloading on Fire TV – Downloader App
Probably the simplest way to sideload software onto your Fire Stick is to use the Downloader App. The method is completely free and doesn't require any command line configuration or PC software. You'll have to manually type URLs into the interface using the Fire TV remote, but apart from that the entire process couldn't be simpler.
Open the Amazon Appstore on your Fire TV.
Search for Downloader and install the program.
While that installs, find the direct URL for the file you want to add to your Fire Stick.
Run Downloader and type the URL directly into the box. You can also use the built-in browser to navigate the web, but it's much easier to use your PC to get the link.
Download the file through Downloader. Once complete, you can install it by selecting "Files" within the interface.
Sideloaded apps will appear on your Fire Stick's main page along with the rest of your software.
Sideloading on Fire TV – adbLink
adbLink is a third-party program for Windows, Mac, and Linux that connects directly to your Fire TV over Wi-Fi. It's still extremely easy to use, especially since you'll have a full PC interface to work with, but it can be slightly more confusing than the Downloader method above. adbLink does make it easy to backup software and even sideload Kodi with just a few clicks, which are fantastic features in their own right.
On your Fire TV Stick go to Settings > About – Network and write down your device's IP address.
On your PC visit the adbLink website and download the program for your operating system.
Run and install adbLink.
In adbLink click "new" next to the devices box and add your Fire TV Stick.
In the next window, type a unique description and the IP address of your Fire TV Stick.
On your PC, download the apk files you want to add to your Fire Stick.
In adbLink, click the "Install APK" button.
Navigate to the file you downloaded and click "ok"
adbLink will automatically install the app to your Fire TV device.
It seems like every other week a new way to root Amazon Fire TVs pops up on the internet. We covered a few of our favorite methods above, but there are plenty more ways to jailbreak your Fire Stick. Is there a particular piece of sideloading software that you like to use? Let the world know by adding your comment below!