We are reader supported and may earn a commission when you buy through links on our site.
Learn more
Best VPN YouTube – Unblock YouTube Anywhere, Stop Buffering
The search for a reliable way to unblock YouTube is over. Our complete guide will show you the best VPN for YouTube unblocking, plus how to get started using it in mere minutes. With our recommended VPN providers, you'll be able to smash through geoblocks, and stream your favorite YouTube content no matter where you go.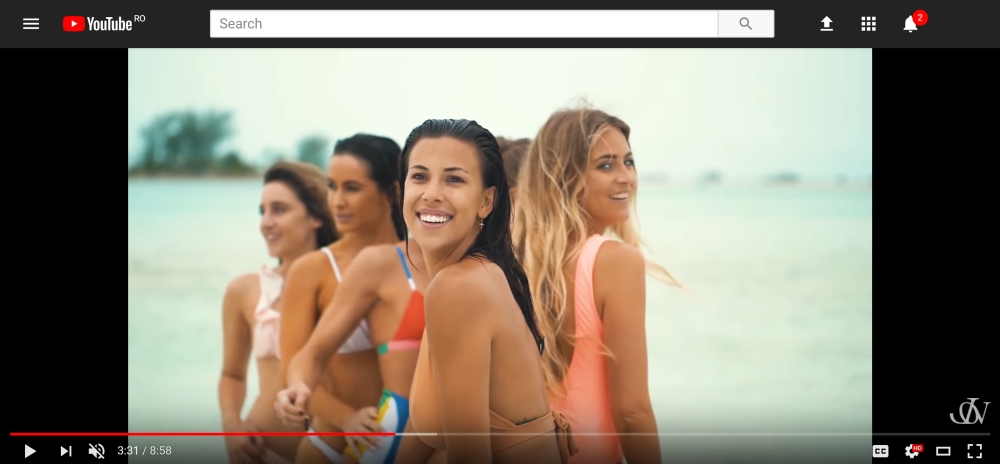 YouTube is the biggest online video sharing platform in the world, but not everyone can access it. Even among those who can, they may often be bogged down by ISP buffering or region-locked videos due to copyright.
You don't have to accept YouTube geoblocks or throttling, anonymize your connection with these VPNs:
NordVPN – Best YouTube Unblocker – NordVPN's massive server network includes an array of specialty nodes which are capable of getting past any type of internet restriction. Enjoy buffer-free YouTube streams anywhere in the world behind an unbreakable layer of encryption.
Surfshark – A new VPN provider that offers the latest privacy provisions you need to beat geoblocks.
ExpressVPN – If you prefer HD or 4k streams, pick the fastest VPN in the industry.
IPVanish – The classic choice for Firestick owners due to its ability to unblock content and quick speeds.
VyprVPN – Capable of breaking through even China's Great Firewall thanks to the uniquely powerful Chameleon protocol.
If you want to access all of YouTube, unfettered by blocking or buffering, you want a VPN.
30-days money back guarantee
What Do I Need Out of YouTube VPN ?
Your first and foremost consideration when streaming is speed. Your VPN should be capable of streaming media at acceptable resolutions, with little-to-no buffering required. While you shouldn't expect 1080p streams on a 1mbps connection (the actual limits of your Internet connection still matters here), any connection 5mbps and up should be capable of streaming 1080p YouTube video. If it can't, ISP buffering may be to blame- and a VPN can fix that issue.
Secondly, the ability to geo-spoof. A VPN can connect to secure servers around the world. For instance, if a video is blocked in the US but not the UK, you can use a VPN and connect through a server in the UK to be able to watch that video. If your VPN doesn't allow you to choose what country you connect through, or have a selection wide enough for what you want to watch, then it's probably not the right one for you.
Third, the ability to avoid ISP-side buffering. In order to do this, your VPN will need to be using the latest VPN protocols and encryption standards: otherwise, your ISP may be able to detect your activity and throttle your VPN traffic, which may result in a stream just as buffered (if not worse) than on your regular connection.
And finally, you need reliability. You need a strong network of servers that will keep a consistent speed and won't drop connection, allowing you to watch all of your favorite YouTube videos, completely uninterrupted.
Top 4 Best VPNs for YouTube
With the above factors in mind, we can say with confidence that the following VPN providers are the best for unblocking fast YouTube streams anywhere in the world: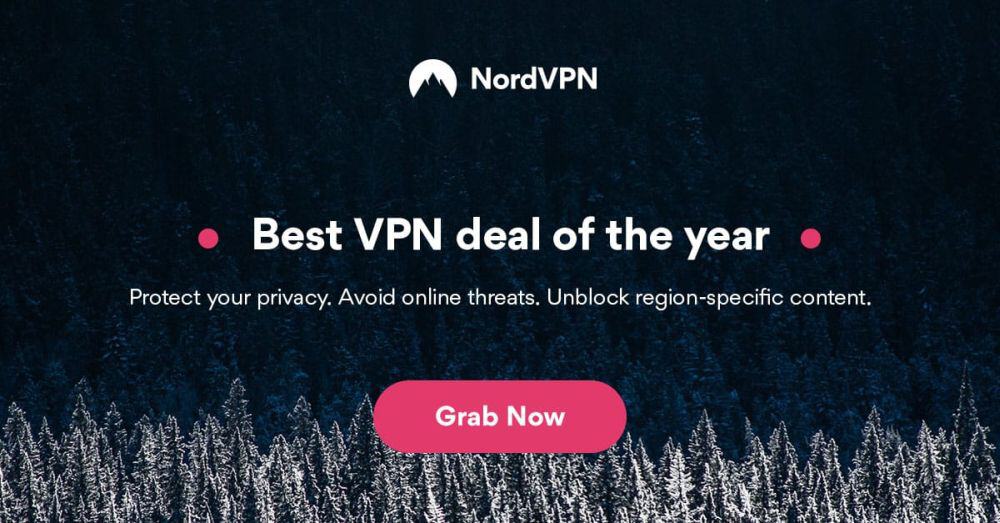 Bypass Censorship: Yes
YouTube In Other Countries: Yes
Streaming-Capable: Yes
NordVPN is perhaps the most capable VPN for unblocking content on the market, and our top pick overall. As you can probably gather from the above bullet points, it hits all the points that we want out of a VPN for this purpose: the ability to get past China's censorship, the ability to watch other country's YouTube, and the speed to be streaming-capable.
You'll get buffer-free streams, courtesy of the most robust VPN network in the world. Modern tunneling protocols further boost your anonymity and ability to skate past censors, without bogging your connection down with excess encryption overhead. NordVPN primarily uses 256-bit AES encryption, though this can be stepped down to boost speed where security isn't the primary goal. There are over 5,500 servers in 59 countries, making it absolutely trivial to find a connection to any foreign content library (including Netflix).
Apps are full-featured but intuitive, and widely available on virtually any platform. Overall, NordVPN is easy to recommend as our favorite solution for securely unblocking youtube.
Read our full NordVPN review.
Pros
Highly affordable plans
Mind-boggling number of servers
2,048-bit SSL keys and DNS leak protection
Based in Panama
Customer Service (24/7 Chat).
Cons
Automatic server selection can be unreliable
They can take 30 days to process refunds.

Bypass Censorship: Yes
YouTube In Other Countries: Yes
Streaming-Capable: Yes
Surfshark's specialty is breaking through the unfair geoblocks which arbitrarily block people from enjoying YouTube's massive content catalogue. Whether that's ISP throttling, government censorship, or even school Wi-Fi connections, you can get through with Surfshark–without sacrificing connection speeds, at that.
It's all thanks to Surfshark's amazing RAM-only server network (numbering 3200+ servers in 65 countries), which offers outstanding, low-latency connections while wiping any trace of your usage metadata behind you. Additionally, any server you choose can be obfuscated to best deep packet inspection, and comes further secured by a kill switch and IP/DNS/WebRTC leak protection.
And perhaps most importantly, Surfshark never logs your activity on their network.
Pros
Reliably unblocks Netflix US, UK, Japan, and more
Multi-hop connections readily available
Unbreakable AES-256-GCM encryption on every connection
Based in the British Virgin Islands, where there are no data retention laws
Responsive customer support available 24/7.
Cons
Overall, not much to complain about
Apps don't allow for much manual fiddling for power users.
Read our full Surfshark review.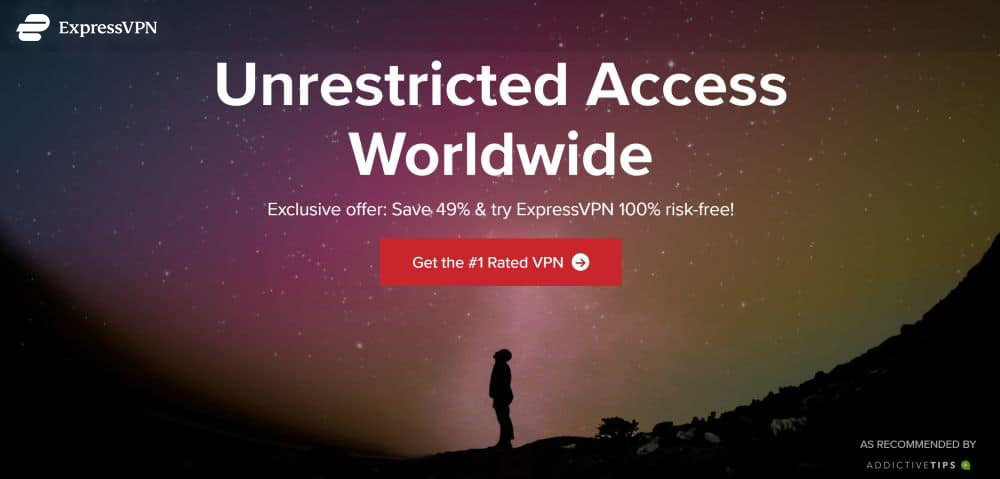 Bypass Censorship: Yes
YouTube In Other Countries: Yes
Streaming-Capable: Yes
ExpressVPN is, on most days, the fastest of all the options on this list, meaning that you should be able to watch YouTube videos in resolutions as high as 4K, if your unaltered Internet connection has the bandwidth to handle it.
Need a VPN because your ISP throttles YouTube-specific traffic? ExpressVPN has got you covered. Living in China, or another country that restricts access to YouTube and other websites? ExpressVPN with its flexible but powerful encryption (256-bit AES over OpenVPN by default) and massive server network (3,000+ nodes in 94 countries) has got you covered.
It's also great for watching Netflix (including from other countries.) and other content that's geographically-locked and attempts to prevent people from watching it.
While ExpressVPN does have all these upsides, it does have one notable downside: its pricing. ExpressVPN is the most expensive provider that we recommended, and while it is the best overall in terms of speed and features, that price point may be too much for some to handle.
Read our full ExpressVPN review.
Pros
Unblocks American Netflix, iPlayer, Hulu
Super fast servers
Govt-level AES-256 encryption
No logging policy well enforced
24/7 Chat Support.
Cons
Power-users configuration options.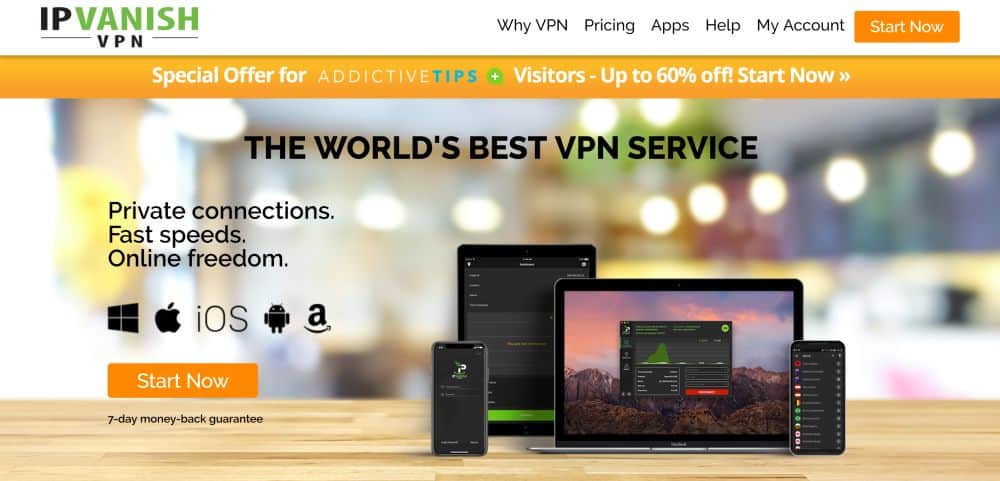 Bypass Censorship: No
YouTube In Other Countries: Yes
Streaming-Capable: Yes
IPVanish is a VPN with great speeds, but poorer circumvention capabilities. IPVanish cannot bypass China's censorship, nor can it fool stricter services like Netflix into allowing you to watch your favorite content on them. However, it's still capable of bypassing YouTube's country-locked YouTube videos with a robust network over 1,300 servers strong in 60 countries, and offers streaming speeds that are only second to ExpressVPN thanks to its use of the refined OpenVPN protocol with 256-bit AES encryption.
IPVanish's great streaming speed actually makes it our top pick for Kodi streaming. If you use Kodi to stream your favorite movies and TV shows, IPVanish is our top recommendation. It being great for YouTube as well is just the cherry on top.
Read our full IPVanish review.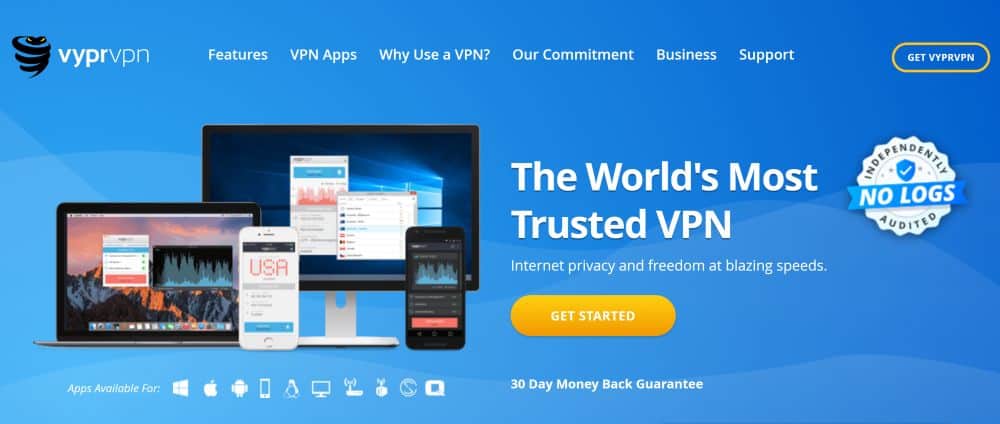 Bypass Censorship: Yes
YouTube In Other Countries: Yes
Streaming-Capable: Yes
VyprVPN is one of the cheapest VPNs on this list, but does what's needed. It has speeds sufficient for HD streaming, it can watch YouTube videos locked to other countries, and it's capable of bypassing heavy-duty, state-sponsored censorship thanks to its unique Chameleon protocol. Otherwise, it packs military grade 256-bit encryption, and a respectable network of 700 servers in 70 countries worldwide.
However, it trades these features for slower speeds. It's the slowest VPN service on this list, and the slowest we're willing to recommend for this particular usage scenario, but is still more than sufficient for HD streaming. Because of that, it still deserves a place on this list. The fact that it's so much cheaper than the other options on this list may actually make it one of the best options.
Read our full VyprVPN review.
Which One is Right for Me?
For the ultimate budget solution to YouTube VPNs, Surfshark is a great option. It offers all the basic features you need, and offers unlimited simultaneous connections, enabling you to split the subscript fees with friends if you want.
If you're willing to shell out a bit more cash and don't need to bypass state-sponsored censorship, ExpressVPN is another great option. It's super fast, but uncompromising on your safety and security.
Our overall winner, however, is NordVPN. For purposes of streaming, it doest everything right, with exceptional speeds that don't sacrifice on security. It doesn't even cost an arm and a leg, either!
CHECK OUT: How to get ExpressVPN for FREE
Why Shouldn't I Use a Free VPN?
To answer this question, it's important to understand what goes into a VPN service. There's hosting the servers worldwide, implementing VPN and encryption protocols, making client-side applications for various operating systems, and finally there's the cost of maintaining and updating all of these sides of the business.
Basically, VPNs cost actual money to run, and a VPN claiming to be free is making its money elsewhere. If something is "free", then you are the product. Most free websites, YouTube included, pay for themselves with on-page advertising. Advertisers pay content providers to get their ads out there, so how can a free VPN service make money off of you?
By selling your data. This can be something as innocuous as basic system specs, or as malicious as your financial credentials. It kind of ruins the point of getting a VPN if everything you do on it is being tracked and sold to the highest bidder, doesn't it?
Additionally, there's the fact that many of these services are just bad. Some simply redirect your traffic through proxy servers, rather than anonymizing it through encryption. Others may implement VPN protocols, but only obsolete ones like PPTP, which was cracked a long time ago and won't help you avoid censorship, ISP buffering or much of anything else.
Basically, a free VPN cannot guarantee safety or speed – in fact a free VPN can make you less safe. So don't bother. Instead, read on and take a look at our recommended VPNs for YouTube.
Conclusion
Ultimately, which of these you go with depends on what you want and need. We believe there's a valid reason for choosing any one of these, though, so comment below and tell us- which is the right one for you?