We are reader supported and may earn a commission when you buy through links on our site.
Learn more
How to Get Asian IP Address Anywhere in the World
If you live outside of Asia, there's an entire continent worth of geoblocked content waiting to be discovered. You just need to borrow an Asian IP address, which is surprisingly simple to do provided you have the right VPN. Today, we review the best VPN services with Asian server networks for the greatest range of IPs to choose from.
The largest and most densely populated continent on the globe, Asia, is home to nearly two thirds of the Earth's people. This includes everyone in the Middle East to people living in China, India, Mongolia, Russia, Japan, South Korea, and the numerous islands stretching into the Pacific and Indian Oceans. There's a lot of technology on this sprawling continent, which means there's plenty of utility to be had with an Asian IP address.
It's not hard to spoof an Asian IP address, just use one of these high-security VPNs:
NordVPN – Best Spoofing VPN – NordVPN has more servers across Asia alone than most providers have in their entire network. What's more, it offers the toughest privacy provisions that enable you to spoof an Asian IP even in heavily censored countries.
Surfshark – Young, but rapidly growing provider with hundreds of RAM-only servers across Asia.
ExpressVPN – Offers some of the best VPN speeds on the market, but is uncompromising on your security.
CyberGhost – The biggest network by number of total servers, yet is super easy to use with plain-language VPN settings.
PrivateVPN – Quality trumps quantity with this lean-but-mean VPN, which owns and maintains their entire network.
PureVPN – Hong Kong-based provider that's no stranger to beating the world's toughest censorship (looking at you, China).
Whether you're trying to access a bank account in Asia, want to stream Netflix movies from Japan, or unblock Hotstar from outside of India, the right virtual private network can hook you up. VPNs create a tunnel of privacy between your device and the internet, allowing you to log on and enjoy the free, open, and secure Internet from anywhere in the world, and with any IP address you want.
If you need to get an IP address for Asia, a good VPN is just what you need. We've got a complete guide below that will get you set up in no time.
30-days money back guarantee
Use a VPN for secure IP spoofing
It's not easy to choose the top VPN providers out there, especially when you're looking to fulfill a specific need such as getting an Asian IP address. We've simplified the process by narrowing the research criteria to the five most important features. We used these to rank our VPN selections below, all of which are guaranteed to provide you with fast, secure, and safe internet connections.
About virtual locations
The biggest benefit of using an IP address from Asia is the ability to access geo-restricted content from around the world. You don't need to be located in Japan or Thailand to stream movies/TV shows from those countries, all you need to do is pick the right IP address and you're in. This also holds true for unlocking websites or bypassing censorship barriers anywhere in the world.
The downside to getting an IP address for Asia is you do need a VPN with physical servers located in the country you want to appear as if you're from. Since most VPNs have hundreds of servers scattered across Asia, this usually isn't a problem for most people.
Get a new IP address from any Asian country with these VPNs
We did the research and found the top VPNs you can use to connect to a secure and private internet in Asia. Use them for unblocking censored content, watching videos, or keeping your identity secure from surveillance and cyber attacks.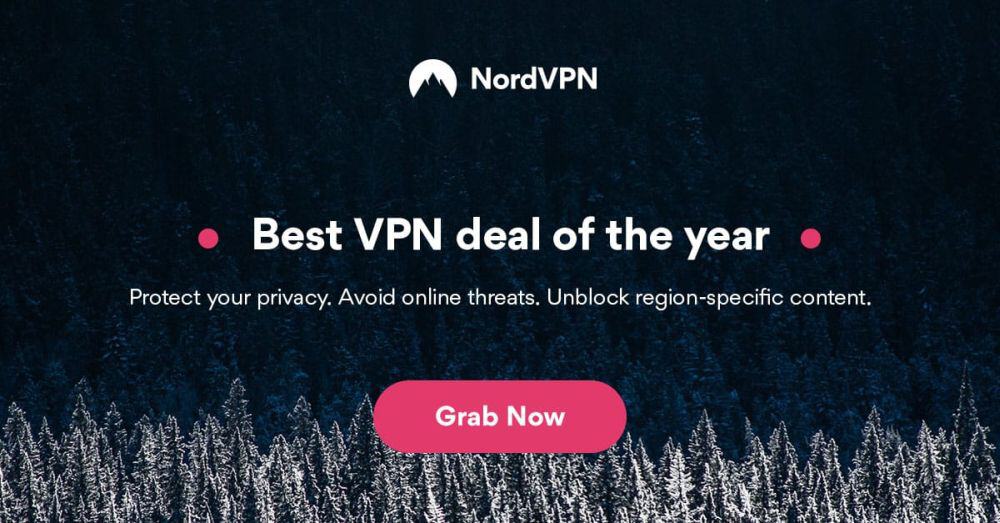 NordVPN is the world's most trusted VPN that runs an impressively large network of servers. Joining NordVPN gets you unlimited access to over 5,500 servers in 58 countries, all available without a single limitation on speed, server switching, or bandwidth. This massive amount of variety delivers fast speeds no matter where you connect from, ensuring you always have a reliable connection at your disposal. It also allows NordVPN to offer unique features like double encryption, protection from DDoS attacks, and onion routing over VPN for added privacy.
NordVPN's software comes with everything you need to stay safe on any device, from PC to Mac, Linux, iOS, Android, and more. These features include 256-bit AES encryption, DNS leak protection, an automatic kill switch, and a zero-logging policy that covers time stamps, DNS requests, IP addresses, and traffic. It's extremely easy to set up and use on all of your devices, and you can connect to worldwide IP addresses in a matter of seconds, as well.
NordVPN offers servers in dozens of locations including Japan, Singapore, Hong Kong, South Korea, Taiwan, Thailand, Malaysia, Indonesia, and Vietnam.
Read our full NordVPN review.
Pros
Optimized servers for unblocking Netflix
Fast and stable connections
No IP/DNS leaks found
Strict zero logs policy on both traffic and metadata
24/7 Customer Service.
Cons
Apps can sometime be slow to connect.

Surfshark was built to make secure spoofing easy and affordable to anyone. And they're constantly improving their value proposition; They're constantly adding new servers to their already massive network of 3200+ servers in 65 countries. Asian countries represented include Singapore, Japan, Korea, India, Kazakhstan, the Philippines, Taiwan, and Vietnam.
No matter which you choose, you'll enjoy the anonymizing benefits of the world's strongest encryption: the 256-AES-GCM cipher. Additionally, Surfshark has the ability to automatically apply their Camouflage obfuscation or NoBorders anti-censorship methods as needed to get past VPN bans and geoblocks.
And with unlimited simultaneous connections, you can share your subscription to make a cheap VPN even cheaper. Whatever you do with your Asian IP address, rest easier knowing Surfshark maintains one of the industry's best no-logging policies.
Pros
Unblock VoIP in oppressive regimes like WhatsApp, Skype, Discord, and more
Get a static IP from US, UK, Germany, Japan, or Singapore
Unbreakable AES-256-GCM encryption on every connection
Absolutely no logging of connection data, IP addresses, bandwidth used, or traffic
Refund requests are simple and fast–no waiting or hassle.
Cons
Growing network doesn't have same coverage as more mature VPNs
Apps may be too simplistic for power users.
Read our full Surfshark review.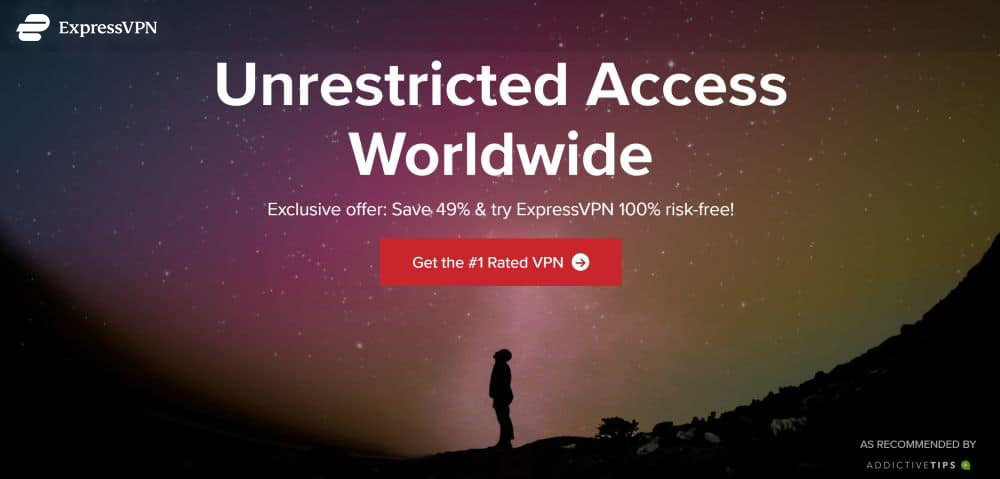 ExpressVPN is one of the fastest and most reliable VPNs, a factor that makes it a favorite with online privacy fanatics. The service is extremely easy to use, as well, with simple one-click software that connects you to secure worldwide IP addresses in a matter of seconds. You can use ExpressVPN with PC, Mac, iPhone, Android, and other devices, all of which gain the benefits of complete online privacy without impacting performance.
With ExpressVPN, data is secured with military-grade 256-bit AES encryption and backed by a strict zero-logging policy on all traffic, DNS requests, and IP addresses. Information stays protected by an automatic kill switch and DNS leak prevention features, as well. All of these work together alongside ExpressVPN's huge network of over 3,000 servers in 94 different countries to give you a fast and secure connection anywhere in the world, including Asia.
ExpressVPN operates hundreds of servers in several dozen locations throughout Asia. This includes IP addresses in Hong Kong, India, Japan, Laos, Mongolia, Philippines, Singapore, South Korea, Taiwan, Thailand, and Vietnam.
Read our full ExpressVPN review.
Pros
Unblocks US Netflix, BBC iPlayer, Hulu and Amazon Prime
Fast serves with minimal speed loss
OpenVPN, IPSec & IKEv2 Encryption
No logs for personal data
24/7 Customer Service.
Cons
Expensive month-to-month plan.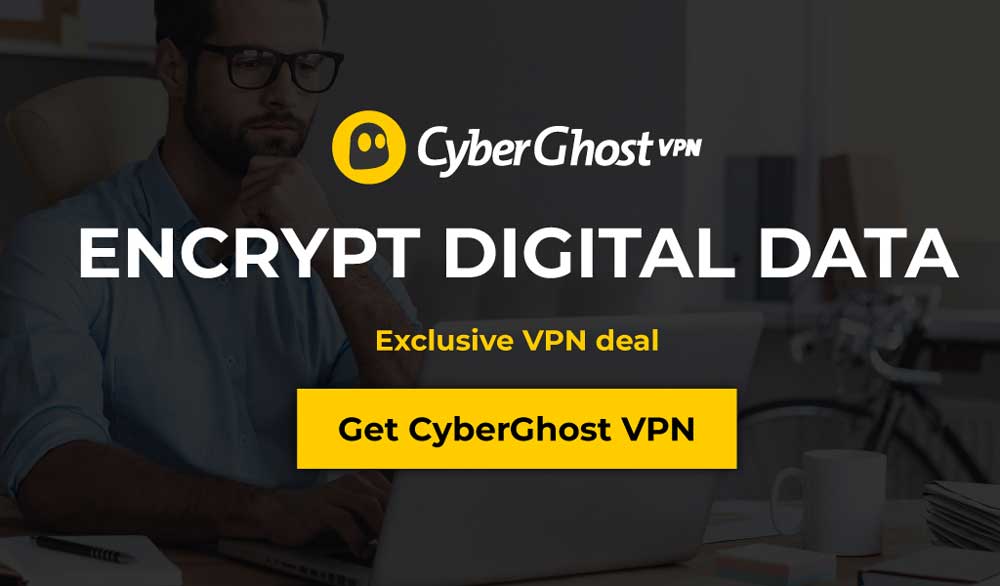 CyberGhost delivers one of the best VPN experiences around. It's fast, easy to use, extremely secure, and it runs on nearly every device imaginable, from iPhones and iPads to Android devices, PCs and Macs. As soon as you sign up you'll be able to access CyberGhost's large network of over 5,500 servers in 80 countries, all with unlimited data and no restrictions on download speeds. There's no easier way to unblock sites or to enhance your privacy online.
CyberGhost's privacy features keep users safe with 256-bit AES encryption on all data, a zero-logging policy on traffic, time stamps, and IP addresses, and both DNS leak protection and an automatic kill switch. These features hide your identity whenever you go online, allowing you to connect with fully encrypted data and an anonymous IP address no matter where you live, work, or travel.
Cyberghost's large network includes many servers located throughout Asia, providing reliable access to IP addresses in India, South Korea, Japan, Vietnam, Thailand, Indonesia, and multiple other countries.
Read our full CyberGhost review.
Pros
Unblocks US Netflix in web browser
Affordable plans
7 simultaneous connections
Strict no-logs policy
24/7 Live Support.
Cons
WebRTC leak detected
Sometimes experiencing average speeds.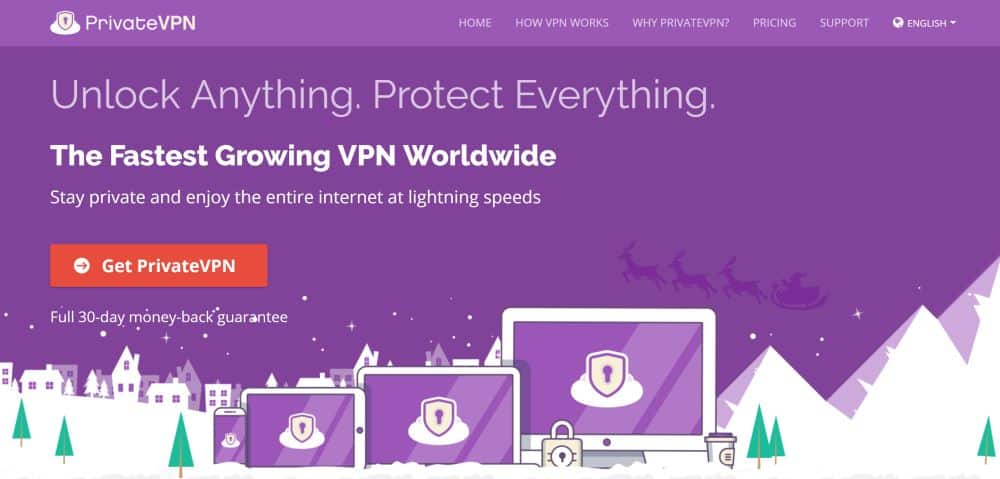 PrivateVPN is strong and safe VPN that makes it easy to get IP addresses from other countries, all while keeping your data nice and secure. With PrivateVPN running in the background, you can surf and stream with complete privacy on a wide array of devices, including PC, iOS, Android, Mac, and more. This is thanks to the company's lightweight and straightforward software that runs with just a few clicks. With PrivateVPN, you can get an Asian IP address in an instant!
PrivateVPN operates a reliable network of about 150 servers in some 60 different countries. Data is locked down and secured with strong 256-bit AES encryption to keep your connection safe, and an automatic kill switch and DNS leak protection along with a zero logging policy on all traffic ensure your privacy is never at risk.
You can get an IP address from Asia using PrivateVPN's reliable network by joining servers in a number of countries, including Thailand, Russia, South Korea, Japan, Indonesia, and India.
Read our full PrivateVPN review.
PureVPN gives you more than just a reliable VPN, it offers a complete suite of online protections at no additional cost. PureVPN's software hides your identity and keeps you secure from a range of cyber threats just like any VPN, but it also gives you instant access to anti-virus protection, malware shields, app blocking features, and website filters. No need to download extra software, just fire up PureVPN and click to stay safe.
PureVPN provides great privacy features on top of its extras. It begins with a zero-logging policy on traffic and continues with an automatic kill switch, military-grade 256-bit AES encryption on all data, and DNS leak protection. These features work together to keep your data secure no matter what. And with PureVPN's self-owned network of over 2,000 servers in 180 different locations, you're guaranteed a fast connection and anonymous IP address at all times.
PureVPN operates throughout Asia, covering some countries other VPNs rarely have a presence in. This includes Afghanistan, Cambodia, China, Georgia, Hong Kong, India, Japan, Kuwait, Macao, Mongolia, Pakistan, Laos, UAE, Taiwan, and many others.
Read our full PureVPN review.
Setting up a VPN to get an IP address for Asia
Now that you know what to look for in a VPN, it's time to sign up with a reliable service, then get things set up on your device so you can enjoy IP addresses from around the world.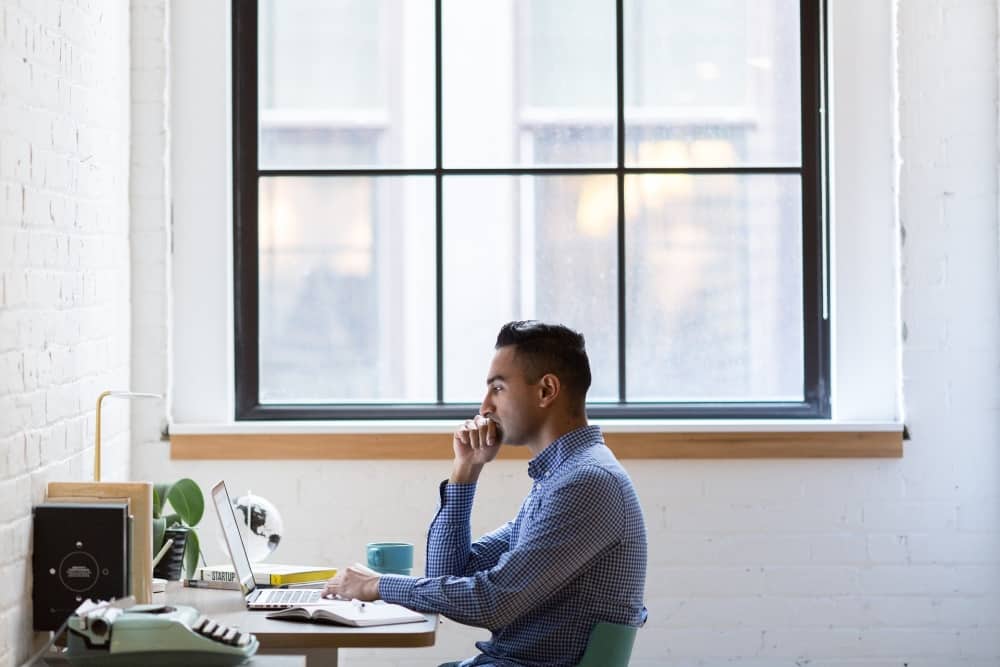 Step 1 – Download the VPN and connect
VPN apps are designed to be as easy to use as possible on every platform. In most cases, all you'll need to do is download a single file and activate the one-click installer. The details will vary depending on your service, but the basic process is outlined in the steps below.
In your PC web browser, sign into your chosen VPN account.
Look for a downloads section on your account dashboard.
Select the app for your device and download it. You may be redirected to a mobile marketplace to install apps for iOS, Fire TV, or Android. Be sure you use the links provided by your VPN so you don't accidentally install fake software.
Install the app on your device and launch it.
Log into your VPN software using your login credentials.
After signing in, your VPN app should automatically connect to the fastest server available.
Step 2 – Choose an Asian IP address
With the VPN installed, you can now select a custom IP address and connect at your leisure.
Open the VPN app on your device and look for a server location browser.
Choose a node located in Asia. You can pick a specific country, or just find the fastest option and connect from there.
Wait a few moments for the VPN to confirm the connection is active.
Minimize the VPN app or simply let it run in the background. It will now keep you safe and secure while you browse the internet!
Step 3 – Verify your IP address
Now that the VPN is set up and running, it's a good idea to verify that everything is working as intended and that you actually do have an IP address from Asia. A quick IP address test will reveal whether or not your VPN is working as intended.
Note which country your VPN is connected to. If you followed the steps above, it will be somewhere in Asia.
Launch a web browser on the same device and go to ipleak.net
Wait for the page to load. It will automatically run an IP address lookup.
Look at the box at the top of the page beneath where it says Your IP addresses.
Does the box show the country you connected to, not the country you're in? If so, your VPN is ready to go.
If you didn't see the country you were supposed to, you may need to check with your VPN provider to resolve an IP leak error.
Step 4 – Enjoy the Asian Internet
You're connected to a safe server and are now online with full encryption and identity protection, complete with an Asian IP address. You can do just about anything you like on the web, now, including accessing geo-restricted websites, breaking through censorship walls, watching movies from other regions, or simply keeping your data secure no matter what.
How to speed up your VPN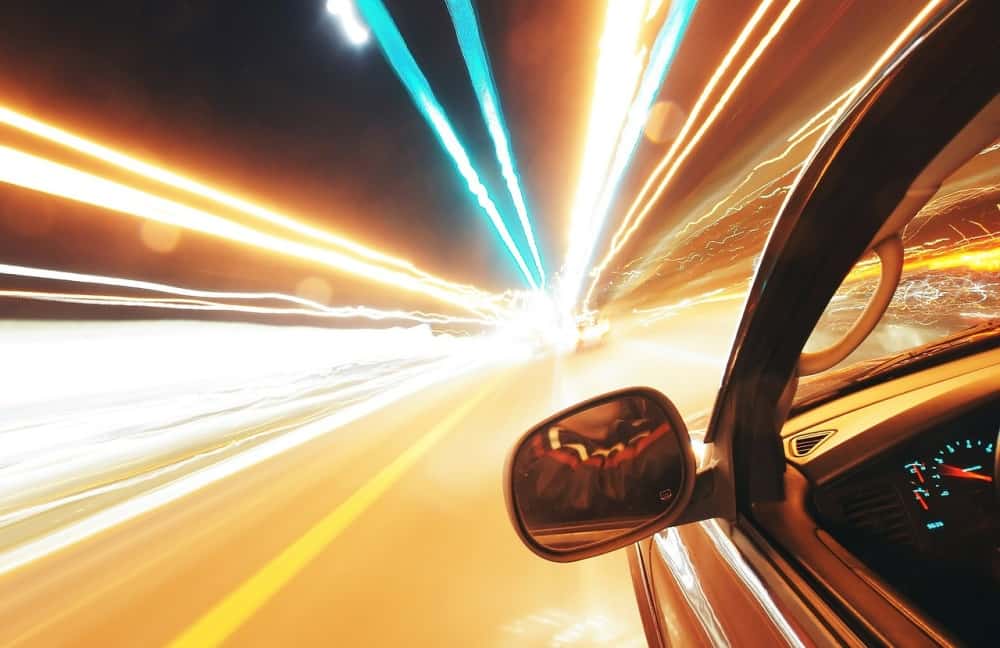 There are a multitude of uses for a VPN with access to Asian IP addresses. Many people use it for streaming live events such as live sports, foreign movies, or even on-air TV shows. These activities can eat up a lot of bandwidth, however, which means having a fast connection is your top priority.
There's a catch, however: VPNs are often slightly slower than standard, unencrypted internet connections. You may notice a slight drop in speed as soon as you connect. This is inevitable if you're located far away from your Asian VPN servers, but that doesn't mean you have to sit back and do nothing.
Below are a few tips on how to speed up your VPN while connected to servers in Asia or around the world.
Change ports – VPNs use specific ports to connect to the internet. Some ISPs throttle the most common VPN ports in an attempt to discourage open access. To get around this, all you have to do is check your VPN software's options and look for a setting that lets you change ports. TCP or UDP 80 is a good alternative to try, as is TCP/UDP 443.
Decrease encryption strength – Most VPNs deliver 256-bit AES encryption by default. This is standard military-grade protection that would take a supercomputer millions of years to crack. If you're just streaming movies, though, this can be overkill. If your VPN offers the choice to change encryption strengths, try going to 128-bit AES. This often results in faster speeds without dropping your security rating too much.
Switch VPN servers – Server location is the number one cause of slow VPN speed. Lag is almost inevitable with connections to servers far from your physical location. If your downloads slow to a crawl, try changing to a different server location for a quick speed boost. Asia is a big continent, so you can pretty easily find another connection nearer to your home.
Use a wired connection – Wi-Fi isn't the best way to connect to the internet, largely due to crowded wireless channels and poor signal strength. If your connection is sluggish or keeps dropping out, try switching to a wired connection if possible.
Wait a while – Waiting is often the best way to fix a slow connection. Server congestion happens when a high number of people try to connect at once, a common occurrence when everyone gets home from school or work. By trying again in an hour or so, you may find your speeds automatically increase.
Conclusion
Getting an IP address for Asia is surprisingly fast, reliable, and easy to do, provided you have the right VPN. Once you install a handy app you'll have complete, secure access to the world wide web, all with the ability to choose from thousands of Asian IP addresses at the touch of a button.
What do you plan on doing with your non-local IPs? Stream a few Asian movies? Break through censorship barriers? Share your thoughts in the comments below!