We are reader supported and may earn a commission when you buy through links on our site.
Learn more
How to Unblock Twitch in China and Bypass the Ban
In China, Twitch streams are only available if you've installed a powerful VPN onto your device. Otherwise, the popular live streaming site is completely blocked to anyone with a Chinese IP address. Today, we teach you how to spoof beyond the Great Firewall, and unblock Twitch from within China.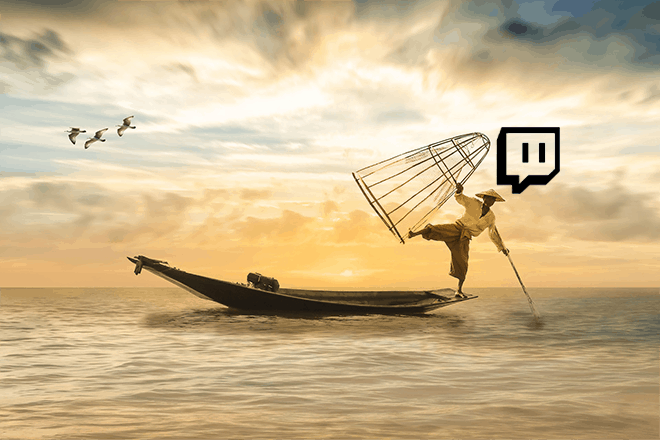 Do you live or work in China? Are you a fan of online gaming? Perhaps you watch the Asian Games while there. At any rate, if you're a fan of Twitch then you'll likely have some beef with the Chinese government. As of the past few months, Twitch has been removed from Apple's local app store and blocked in mainland China. They made it to the third most popular app in the store, since users were streaming the Asian Games on there. But – perhaps because of the western streaming service's immense popularity, rivaling even YouTube – Twitch has joined the ranks of many other banned services, like Facebook and Twitter.
You can regain access to the free and open Internet and stream Twitch in China with these VPNs:
NordVPN – Best VPN China – NordVPN has provided countless thousands of users with reliable access through China's Great Firewall. Enjoy smooth, low-latency connections and unblock your favorite sites like Twitch in complete privacy.
Surfshark – Fast, modern server infrastructure, with proprietary anti-censorship methods that defy Chinese censorship quite effectively.
ExpressVPN – A well-trusted name in the VPN industry, with powerful tunneling protocols and exceptional network speeds.
PrivateVPN – Not the biggest network, but entirely dedicated to privacy due to 100% ownership by the provider itself.
Whether you live in China or are traveling there for business or pleasure, not being able to use Twitch can be an irritating headache. Thankfully, by using a good, dependable VPN, you can get around these kinds of restrictions and continue to watch all your favorite Twitch content. But how do you do it? That's what we're going to show you in this article.
30-days money back guarantee
Get past Chinese website blocks with the right VPN
Choosing a VPN to unblock Twitch while in mainland China can seem like a daunting task. There's a lot of confliction information, as well as info that ends up sounding the same – so you need to know what to watch out for. Plus, there are only a handful of VPNs that can get through the Great Firewall of China.
Here are the things we looked for when we selected the VPNs you'll read about soon.
Top VPNs to access Twitch streams in China
Don't let the Great Firewall get you down, instead use one of our recommended VPN providers to hide your activity online and unblock Twitch in China: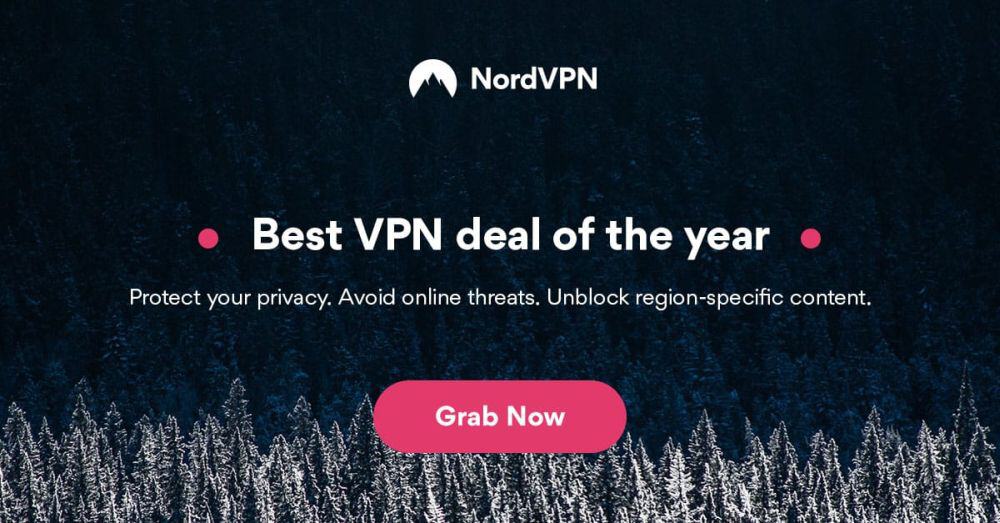 With over 5,500 servers in 59 countries, NordVPN is an industry heavyweight. They're always growing and offer advanced features for power users. Some of these features include specialty servers for various use-cases like Onion over VPN, Anti-DDoS, Double VPN, and Obfuscated servers – to name a few.
NordVPN offers one of the most complete zero-logging policies you'll find anywhere, along with military-grade 256-bit AES encryption. In fact, between their security and their advanced features, NordVPN is widely lauded as one of the most reliable VPNs for oppressive governments (like China).
Also available across a wide array of devices and operating systems, they provide a graphical map of their servers – which makes selecting the closest one for your use-case a breeze. With no restrictions on bandwidth and an anti-throttling policy, you get great speed for streaming, too.
Read our full NordVPN review.
Pros
SPECIAL OFFER: 2-yr plan (68% off - link below)
No bandwidth caps
Zero leaks: IP/DNS/WebRTC
No logs and encrypted connections for total privacy
24/7 Chat Support.
Cons
Refund processing can take up to 30 days.

Surfshark has only recently come onto the VPN scene, but it brings with it some of the most sophisticated privacy provisions capable of defeating China's Great Firewall. The core offering is cutting-edge 256-AES-GCM encryption–the same used to secure the NSA's servers. You can connect to over 3200 servers in 65 countries, spoiling you for choice in where you spoof a virtual IP from.
But the real ace up Surfshark's sleeve is its NoBorders method, a proprietary feature built to overcome firewalls and other harsh censorship. Combined with the Camouflage obfuscation method, and you have VPN traffic that is completely undetected and unhindered by China's best efforts to curtail your rights.
Surfshark maintains one of the industry's best logging policies, and is headquartered in the privacy-friendly British Virgin Islands. Payments by Bitcoin accepted for total anonymity.
Pros
Robust servers blast through geoblocks to access your favorite streaming sites
Unlimited server switching
VPN obfuscation on any server with special Camouflage function
Zero logging policy ensures your activity can't be used against you
Helpful 24/7 live chat with an actual human being.
Cons
Server network is not nearly as expansive as major competitors
Young VPN still has plenty of room to grow in terms of advanced functionality.
Read our full Surfshark review.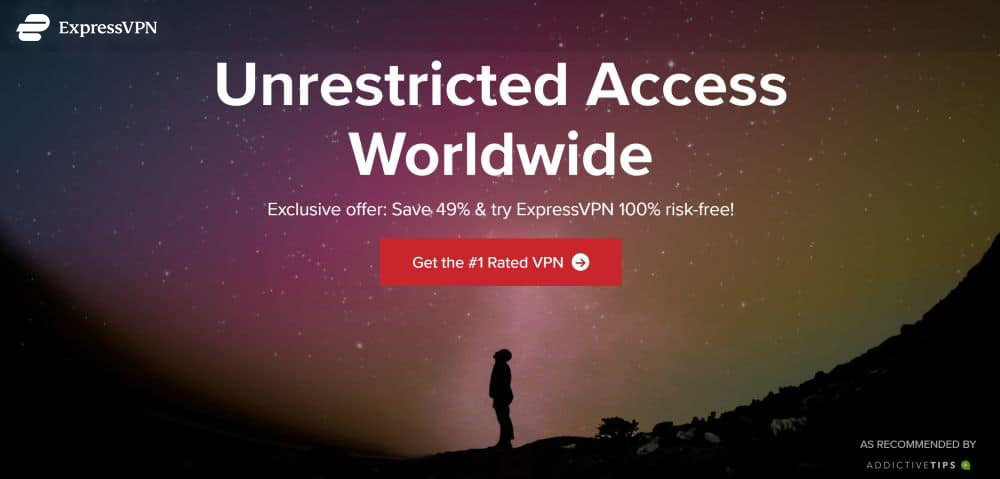 ExpressVPN is one of the fastest VPN providers on the market, giving you buffer-free streaming, fast downloads, and seamless browsing – important for using Twitch. With more than 3,000+ servers in 94 countries, they're guaranteed to have one nearby. And with 256-bit AES encryption, multiple protocols, and a proven track-record, they can pierce the Great Firewall with no problems.
ExpressVPN gives you split tunneling, helping you filter local content out so you can keep viewing it. They also offer a DNS test leak and automatic kill switch, so your data will always be secure. ExpressVPN is widely available for Windows, Mac, and Linux, as well as Android, iPhone, iPad, and even iPod. They also have Apple TV and Kindle Fire software – and for those who video their own feed – they have software for PlayStation and Xbox.
Finally, ExpressVPN logs no traffic, DNS requests, IP addresses, or browsing history and are exempt from the Five, Nine, and Fourteen Eyes surveillance agreements – so they aren't beholden to anyone to release your information, even if they had any.
Read our full ExpressVPN review.
Pros
Unblocks US Netflix
Superfast servers (minimal speed loss)
AES-256 encryption
Keeps no logs of personal data
Customer Service (24/7 Chat).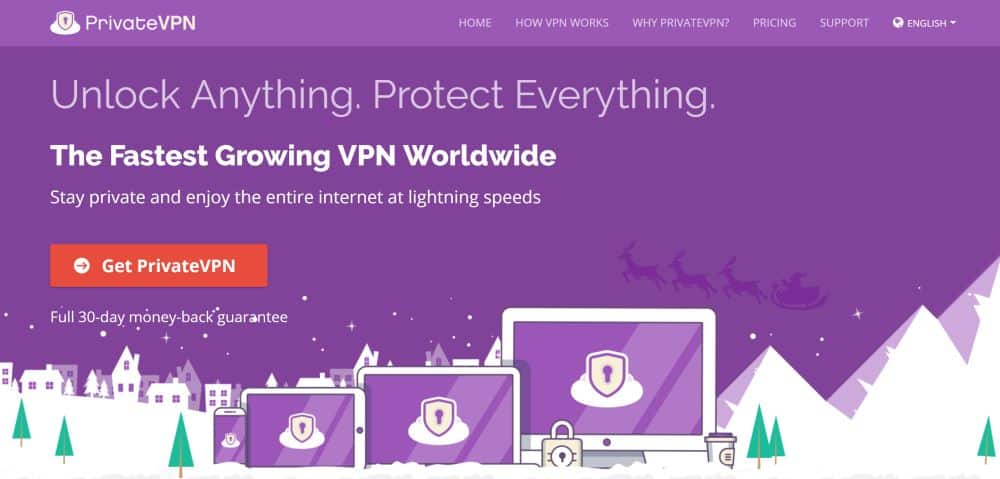 With PrivateVPN's "stealth mode," you can slip past China's restrictions and stream Twitch. And what's more, PrivateVPN even labels servers according to which ones are best for specific use-cases, taking all the guesswork out and helping you enjoy content faster.
Although PrivateVPN offers some simple settings to help you get online fast, they also give advanced ones that allow you to edit your current server, connection type, encryption strength, which ports are being forward, and more. And if you wind up having trouble with a firewall, you can switch from the default OpenVPN 1194 to TCP port 443 – this typically blasts through most firewalls.
How to use a VPN to unblock Twitch in China
So how do you actually use a VPN to unblock Twitch? Well, a VPN acts as an encrypted tunnel that your data and traffic runs through. Unlike on an unencrypted network, no one can watch what you're doing or trace back to your physical location. When you connect to a VPN server in another location your "identity" becomes the server's IP address, making it look like you're physically elsewhere. With this new IP address, you're able to access content that's unavailable in your actual location, like Twitch.
Here are the steps for getting started:
Sign up for a VPN provider. Just follow one of the links above and it'll take you through the steps. In most cases, that means selecting a subscription plan, then inputting your email address and best payment method.
Once you've followed through the steps to sign up, login. Then, download and install the VPN app onto the device you want protected.
Next, launch the application, then connect to a server outside of China. Most of the time, the VPN will automatically login to the fastest server available, so you may have to change the server to a different one. We suggest choosing a server in a nearby country, like Japan, to preserve your connection speed.
Now, before you launch Twitch, test your IP address. Open your web browser and visit ipleak.net. After the page loads, it'll automatically run an IP address lookup. Once it has completed this, a box near the top should say "Your IP addresses." Underneath this it should list a country that isn't. China (or the one you're currently in). So if you connected to a Japanese server, the country should say "Japan," not "China."
Once you've completed these steps, you're free to stream Twitch – safe, secure, and unrestricted!
Tips for streaming Twitch with a VPN
To stream Twitch seamlessly, keep a few tips in mind. First, as alluded to above, connecting to a server in a nearby country or region (Japan, Singapore, etc.), will give you best connection speeds.
Second, the fact that VPNs make you look like you're physically elsewhere also inhibits your ability to view local content with the VPN activated. To avoid having to turn off your VPN every time you want to check a local news site, you'll need to make sure your VPN has split tunneling. If it does, you can change your settings to remove local apps from your VPN's connections and circumvent this issue. Otherwise, you'll have to manually switch servers to a local one, which can get tricky (if not impossible) in China.
Third, and final, don't post aggressive or negative statements about or against the Chinese government, or conduct illegal activities. Although VPNs are great, they aren't perfect. If you give large organizations enough reason, there are ways they can track you down. You'd need something more serious, like Tor.
Other uses for a VPN
There are a lot more things you can do and benefits to be had with a VPN than just stream Twitch. Here are just a few of those things:
Avoid speed throttling
Streaming content is very data-intensive. So to save on bandwidth, some ISPs will employ a technique known as throttling. When an ISP throttles your connection to a website, they slow the connection down in an attempt to deter you from continuing to use so much data. What this means is that your video content streams slowly and unreliably – sometimes to the point of being unwatchable.
But with a VPN, the only connection your ISP can see is the one to the VPN's server. Because of the encryption offered by your VPN, they can't see what you're looking at, and therefore can't throttle your access to content.
Keep your activity hidden
Everything you do online – your location, data, and traffic – can be logged, stored, and later sold to 3rd-parties. If you don't have any encryption in place, you can also be monitored by prying eyes. This is common practice in many countries, including China. It's also common practice among ISPs.
But since VPNs encrypt all your activity, you're kept safe from prying eyes. And going with a VPN that has a zero-logging policy further strengthens your privacy by not logging any of your data – so even if your VPN is strong-armed by a governmental agency, they'll have nothing to give up about you.
Access other countries' content catalogues
Alongside being able to access Twitch in China, you can use a VPN to get past China's blocks on other popular media – like Facebook, Twitter, Netflix,Hulu, BBC iPlayer, Skype, etc. With the option to choose an IP address located in another country, your location appears to be from another country. If you wanted to access the U.S. Netflix library, you simply have to select a server located there, then you can surf and stream the American web to your delight.
Internet restrictions in China
The Chinese government has actively placed restrictions on non-Chinese (read: western) media, including blocking websites already mentioned. As of September 2018, approximately 10,000 domain names are blocked in mainland China under their censorship policy. They've been named one of the most extensively-censored internets in the world, with more than 60 restrictions created by the government and carried out by state-owned ISPs, companies, and organizations.
Not only do Chinese authorities block access, however – they also monitor the access and activity of individuals. They do both of these things – restrict and monitor – through the use of the world's most sophisticated internet firewall, colloquially known as The Great Firewall of China.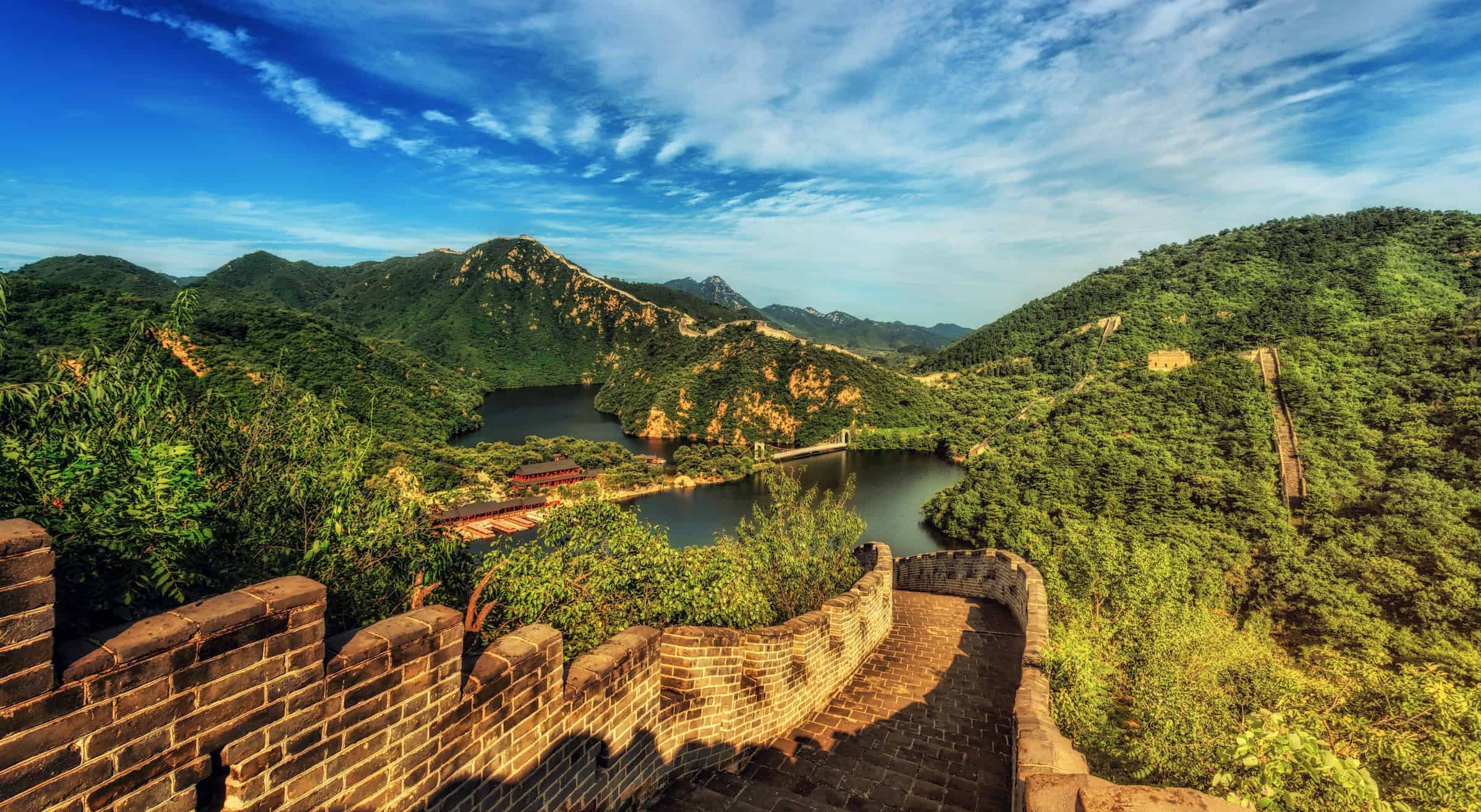 Reasons for strict censorship
It's hypothesized that China escalated their effort to neutralize critical opinions online after organizers of a series of large anti-pollution, anti-corruption protests and riots used IM services, chat rooms, and test messages to communicated.
Summary
With extreme censorship it can be hard to access your favorite content when in China, like Twitch. To make matters worse, few VPNs are powerful enough to get through the Great Firewall. But, with this guide, you should be well on your way to a decision of which provider to use to help you get around this problem.
Do you live in, or travel to, China often? Are you a Twitch user? What has your experience been since the streaming service joined the list of restricted sites? Let us know in the comments below!