We are reader supported and may earn a commission when you buy through links on our site.
Learn more
Best VPN for China Mobile in 2021
China Mobile is the largest telecom conglomerate in the world, but you can't trust their network to be 100% safe without a VPN. By encrypting every packet of data that leaves your mobile device, you can stop ISP surveillance, bypass government censorship, and even eliminate throttling and data restrictions. Learn more about the best VPN for China Mobile below.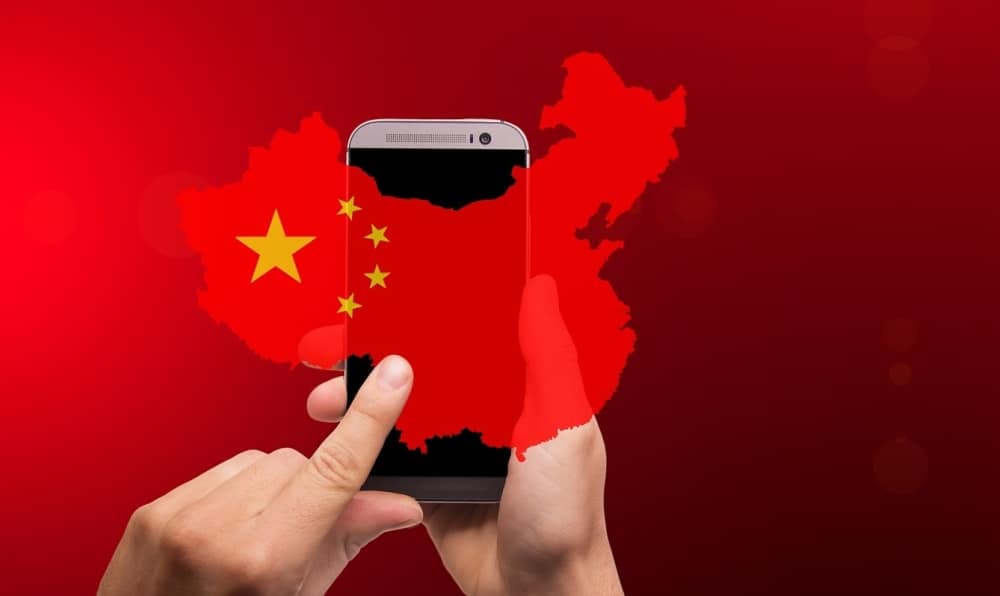 China Mobile Communications Corporation, or China Mobile, is the largest telecom business by market capitalization in the world. It's also the world's largest mobile phone operator, with just under one billion subscribers and climbing. The company delivers mobile voice and multimedia services across mainland China with brands that operate in Hong Kong, Pakistan, and the United Kingdom. A great number of these users make it a point to run the best VPN for China Mobile to keep their data as secure as possible, as well.
Bypass China Mobile throttling and surveillance with these high-security VPNs:
NordVPN – Best for China Mobile – NordVPN has a long history of dealing with Chinese censors, and has developed the most sophisticated privacy provisions to secure your right to privacy and access the free and open Internet.
Surfshark – A relatively new provider that "just works" to unblock banned sites on China Mobile.
ExpressVPN – The fastest VPN, with reliable history of beating surveillance and overcoming geoblocks.
CyberGhost – It shouldn't be this simple to hide your activity from Chinese surveillance, but it is. Just click "Surf anonymously".
PrivateVPN – Offers flexible tunneling to dial in the right balance of privacy and performance.
PureVPN – A Hong Kong-based VPN designed in large part to penetrate the Great Firewall.
With so many people using China Mobile devices and connections, security is naturally a big issue to contend with. The fact that China Mobile is a state-owned corporation also raises some red flags among privacy experts. Can you really trust your data with China Mobile? And can you take any steps to protect your private information while using their devices?
The good news is you can keep yourself safe and secure with a reliable virtual private network. VPNs operate on China Mobile devices as well as smartphones, tablets, PCs, and other hardware from around the world. They make it easy to keep your data private when you go online, even if you're navigating the minefield that is the Great Firewall of China. If you're looking for the best VPNs to use with China Mobile, we've got the top list right here, along with plenty of tips for staying safe online.
30-days money back guarantee
How to choose a secure VPN
China is a hotbed of censorship and surveillance. Some claim that China Mobile devices extend this beyond the country's physical reach, as well, including monitoring local SIM cards for China. For this reason, China Mobile users should always run a safe and reliable VPN, both while roaming in China and when visiting abroad. This ensures the ultimate in privacy and security at all times.
Essential privacy features
Not all VPNs can be used in China, and not all can be deployed with China Mobile devices. Finding a service that's fast, safe, secure, and compatible is a tall order to fill, especially if you're stuck with dedicated China Mobile devices.
We used the criteria below to select the best VPNs to use with China Mobile. Each one offers the right balance of fast networks and strong security to keep you safe no matter where you live, work, or travel.
App availability – Only a few VPNs work on China Mobile devices, and fewer still operate in China itself.
Fast servers – Speed is everything when it comes to the internet, especially on mobile devices.
Strong encryption – 256-AES encryption keeps your data secure, and features like an automatic kill switch and DNS leak prevention lock down your data at all costs.
Zero-logging policy – Only sign up with VPNs that have a strict zero-logging policy, otherwise your privacy may be at risk.
Recommended VPNs for China Mobile
Got a phone from China Mobile you want to protect? Are you using one of the service brands of China Mobile and want to keep your information secure? The VPNs below are perfect solutions for all of your online privacy needs.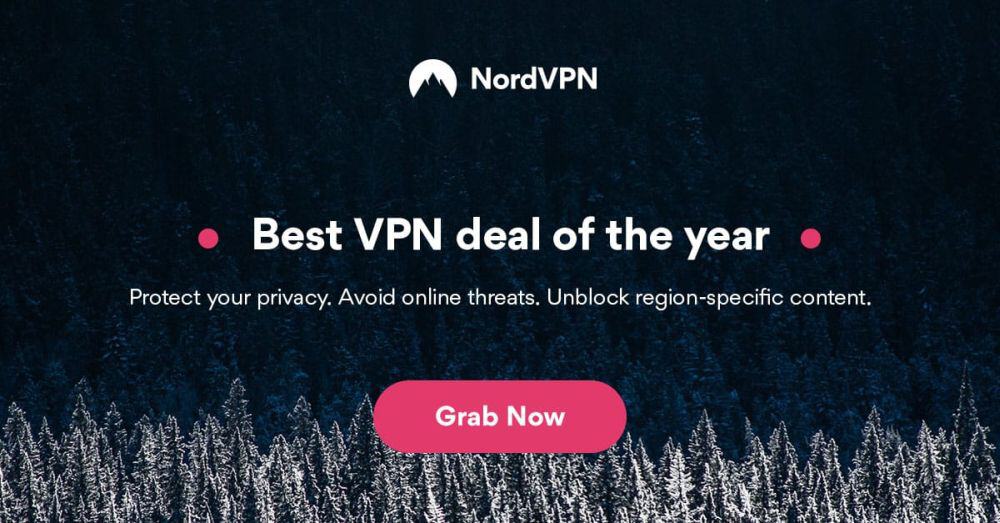 NordVPN is the most secure VPN that countless numbers users trust every day with their sensitive data. The company runs a huge network of servers around the world, currently featuring over 5,500 servers in 58 countries, one of the largest selections in the online privacy business. This allows NordVPN to deliver incredible speeds no matter where you connect from, including China, along with some unique extra features such as double encryption, protection from DDoS attacks, and onion routing over VPN for added privacy and security.
The NordVPN experience comes with everything you need to stay safe on your China Mobile device: 256-bit AES encryption, DNS leak protection, an automatic kill switch, and a zero-logging policy that covers time stamps, DNS requests, IP addresses, and traffic. It's extremely easy to use, too, thanks to lightweight yet powerful apps for PC, Mac, Linux, iOS, and other platforms. NordVPN maintains full and fast access throughout mainland China, making it an ideal VPN to use on your China Mobile while traveling in the country.
Read our full NordVPN review.
Pros
Very fast speeds make this a strong choice for 4K streaming
Mind-boggling number of servers
256-bit AES encryption with perfect forward secrecy
No logs and encrypted connections for total privacy
Great customer service via chat.
Cons
Automatic server selection can be unreliable
They can take 30 days to process refunds.

As a relatively new provider launched in 2019, Surfshark understands there are certain demands a modern VPN absolutely must meet. Chief among these is the ability to break through heavy government censorship, like what exists in China. And to this end, it is extremely effective–without costing an arm and a leg.
Surfshark makes use of only the strongest tunneling protocols (OpenVPN, IKEv2/IPSec, WireGuard, plus Shadowsocks on Android and Windows) along with 256-AES-GCM encryption to establish a truly unbreakable link to its worldwide server network. Currently, this encompasses 3200+ servers in 65 countries, but the number is growing all the time.
However, these "standard" connections have a few aces up their sleeves for true anonymity on China Mobile's network: Camouflage obfuscation, built-in smart DNS, plus the unique NoBorders anti-censorship method. Combined with a kill switch, IP/DNS/WebRTC leak protection, and a no logging policy, and Surfshark is a clear winner for Chinese citizens.
Pros
Robust servers blast through geoblocks to access your favorite streaming sites
Multi-hop connections readily available
No questions asked money back guarantee
Logging policy independently audited and verified
Support staff manned by actual human beings 24/7.
Cons
Overall, not much to complain about
New-kid-on-the-block status may not instill same trust as larger providers.
Read our full Surfshark review.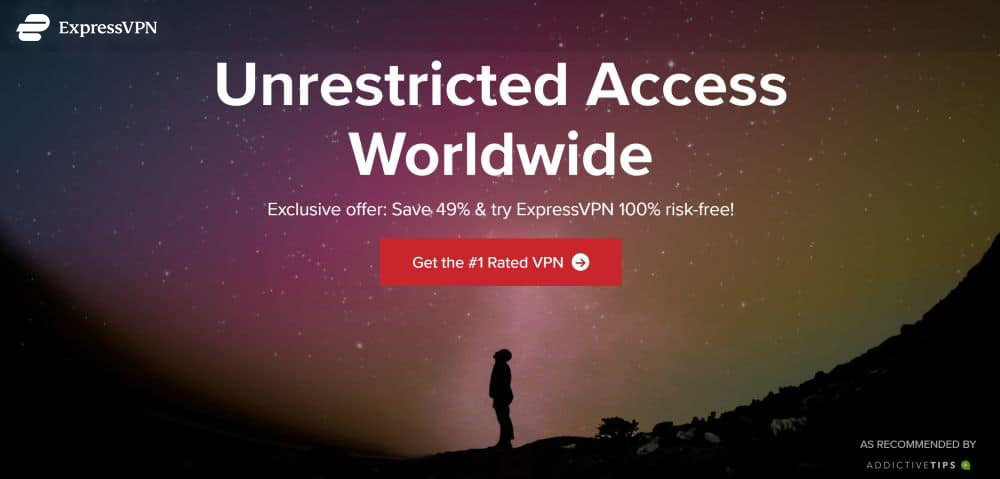 ExpressVPN is one of the fastest and easiest to use VPNs on the market. It has an incredible reputation for being friendly for newcomers, as anyone can sign up and use the service to stay safe on any device within minutes. ExpressVPN lets you unblock thousands of sites worldwide on PC, Mac, iOS, Android, Linux, and more, and you never have to worry about complicated configurations or setup procedures. With ExpressVPN, you'll be able to stay safe anywhere you go.
ExpressVPN offers a great selection of privacy features to keep your information locked down tight. Data sent to and from your device is always secured with military-grade 256-bit AES encryption. It's also backed by a strict zero-logging policy on all traffic, DNS requests, and IP addresses and is protected by an automatic kill switch and DNS leak prevention features. All of these features work with ExpressVPN's massive network of over 3,000 servers in 94 different countries, too, giving you a fast and secure connection anywhere in the world.
ExpressVPN is one of the few VPN services that maintains reliable connections even in China. This makes it the best VPN to use on your China Mobile device worldwide, including the mainland. For more info about ExpressVPN and its amazing features, check out our ExpressVPN review.
Read our full ExpressVPN review.
Pros
Works with US Netflix, iPlayer, Hulu and other services
Super fast servers
Govt-level AES-256 encryption
Strict no-logging policy
Live Chat Support.
Cons
Month-to-month plan has high cost.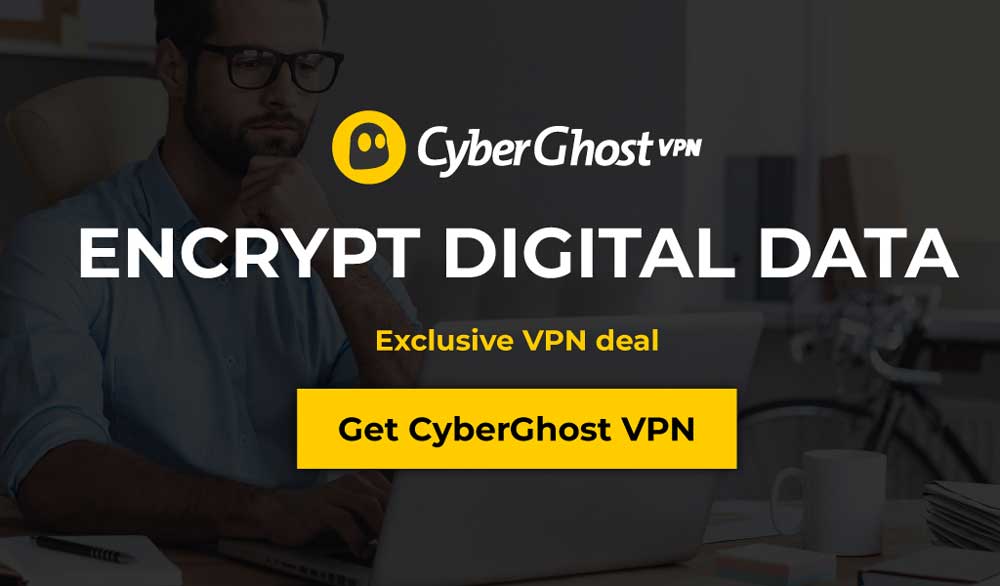 CyberGhost delivers one of the best VPN experiences you can find online. It's fast, easy to use, and extremely secure, featuring software that runs on nearly every device imaginable, from iPhones and iPads to Android devices, PCs, Macs, and of course, China Mobile devices. As soon as you sign up you'll be able to access CyberGhost's large network of over 5,500 servers in 80 countries, all with unlimited data and no restrictions on download speeds.
CyberGhost's privacy features keep you safe with military-grade 256-bit AES encryption on all data, a zero-logging policy on traffic, time stamps, and IP addresses, and both DNS leak protection and an automatic kill switch. These features hide your identity whenever you go online, allowing you to connect with fully encrypted data and an anonymous IP address no matter where you live, work, or travel. There's no easier way to unblock sites or to enhance your privacy online than with Cyber Ghost!
CyberGhost isn't currently available in China, as the local government blocks access to this particular VPN. However, you can sign up for the service while traveling abroad. When you return to China, you can still use CyberGhost on your China Mobile device as well as on many of the company's service brands' networks.
Read our full CyberGhost review.
Pros
Works with American Netflix
Special profile designed for torrenting privately
Located in Romania (out of 14 eyes)
Zero logs and good privacy features
Reliable and knowledgeable 24/7 live chat support.
Cons
Can't unblock some other streaming sites.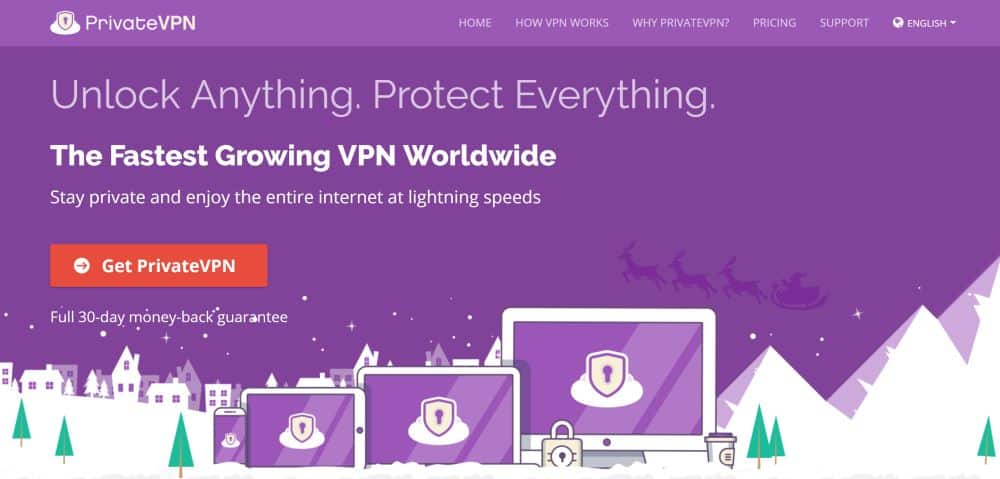 PrivateVPN is a fast, safe, and strong VPN that helps everyone stay secure anywhere in the world, no matter which device they choose. With PrivateVPN running in the background, you can surf and stream with complete anonymity. Use it on PC, iOS, Android, Mac, and plenty of other platforms thanks to the company's lightweight and easy to use software. PrivateVPN lets you sign on and connect to the fastest server with just a single click, even on China Mobile phones. You never have to worry about your online safety again!
PrivateVPN operates a small but reliable network of about 150 servers in 60+ countries. Data is locked down with 256-bit AES encryption to keep your connection safe, and an automatic kill switch and DNS leak protection along with a zero logging policy on all traffic ensure your privacy is never at risk. PrivateVPN is the perfect solution for watching Netflix abroad, getting new IP addresses, or just keeping your daily surfing habits safe from prying eyes.
Unfortunately, the Chinese government currently blocks access to PrivateVPN. This means you won't likely be able to use the software on your China Mobile device while on the mainland. You can still use it to keep everything secure while traveling abroad, or while utilizing China Mobile's various service brands around the world, however.
Read our full PrivateVPN review.
PureVPN gives users more than just a fast and reliable VPN service on their favorite China Mobile device. The company offers a complete set of online protections at no additional cost, all you have to do is click to stay safe. PureVPN's software hides your identity and keeps you secure from a range of cyber threats. It also gives you instant access to anti-virus protection, malware shields, app blocking features, and website filters. No need to download extra software, just fire up PureVPN and you're ready to go.
PureVPN provides great VPN privacy features on top of its extras. It begins with a zero-logging policy on traffic and continues with an automatic kill switch, military-grade 256-bit AES encryption on all data, and DNS leak protection. These features work together to keep your data secure no matter what. And with PureVPN's self-owned network of over 2,000 servers in 180 different locations, you're guaranteed a fast connection and anonymous IP address at all times, as well!
Read our full PureVPN review.
Set up a VPN on your China Mobile device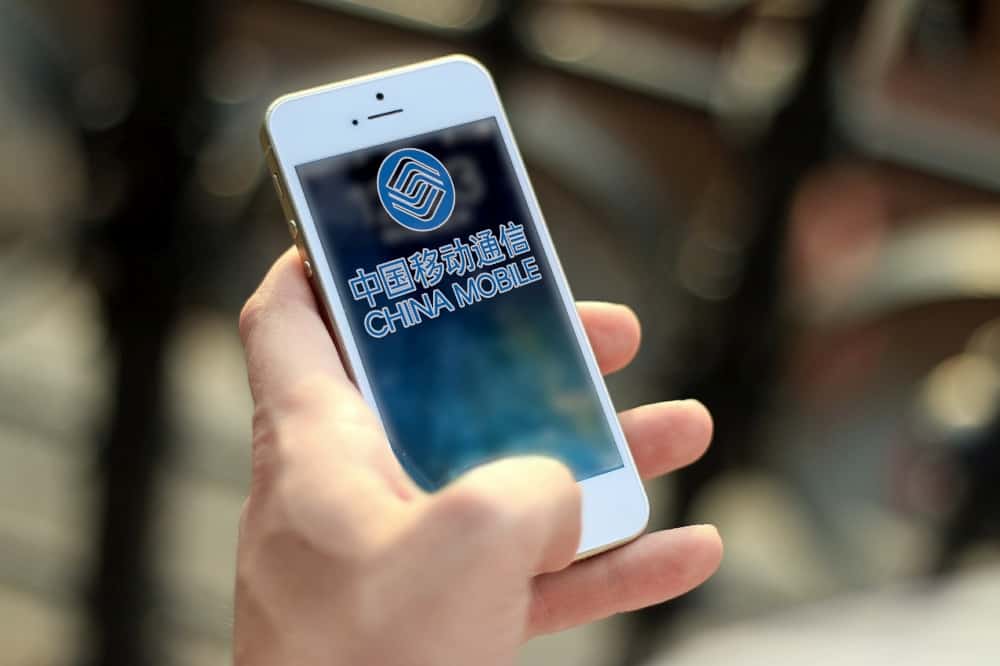 China Mobile devices run a variety of operating systems, including Android and iOS. This makes it incredibly easy to set up and run your new VPN on just about any smartphone. Follow the guide below and you'll be safe and secure in no time!
Step 1 – Download the VPN
Most VPNs let you run a one-click app to add the software to your device. In the case of smartphones, you'll generally be redirected to a mobile marketplace for the official installation. Start with the steps below and you'll be ready to surf the Internet anonymously in less than a minute.
In a PC web browser, sign into your VPN account.
Look for a downloads section in your account pages.
Select the app for your device and click the appropriate link to your mobile marketplace to send it to your China Mobile phone.
Install the app on your device right away.
Step 2 – Connect to the VPN
Once the VPN is installed, you can quickly connect to encrypt and secure all of your data.
Launch the VPN app on your China Mobile device.
Log into the software using your VPN account credentials.
Your VPN app should automatically connect to the fastest server as soon as you log in. Unless you need an IP address from a specific country, there's no need to change this.
Minimize the VPN app or simply let it run in the background. It will now keep you safe and anonymous online.
Step 3 – Verify your IP address
This step is optional, but definitely recommended if you place a high priority on your privacy. Running a quick IP address test can ensure your VPN is actually connected and working correctly. It's free, and it only takes a second.
Open your VPN software and connect to a server. Remember which region it's located in.
Launch a web browser on the same device and go to ipleak.net
Wait for the page to load. It will automatically run an IP address lookup.
Look at the box at the top of the page beneath Your IP addresses.
Does the box show the country you connected to, not the country you're in? If so, your VPN is ready to go!
If you didn't see the country you were supposed to, you may need to check with your VPN provider to resolve an IP leak error.
More privacy tips for China Mobile
When it comes to online privacy, you can never be too careful, especially when China is involved. Running a VPN is a fantastic way to provide base-level protection. You can take things a step further with the tips below.
VPN tricks
Just launching your VPN isn't all you can do. Some services, especially the ones listed above, offer added configurations you can tweak for maximum privacy.
Try port switching – Some countries block apps, websites, and other services. You can often get around these restrictions by changing which port your VPN uses, protecting your identity and sneaking through firewalls at the same time. Try TCP or UDP ports 80 or 443 if the default settings aren't working. Check your VPN's support page if you need help locating these settings.
Use different encryption protocols – Most VPNs use the OpenVPN protocol to encrypt traffic. If this protocol is blocked, however, you may want to switch to give your privacy a little boost, often at the expensive of some speed. Try either L2TP/IPSec or PPTP modes in your VPN's software, if they're offered.
Alternative encryption methods
These methods are a little more advanced, but if you need privacy on your China Mobile device at all costs, they may be worth the effort.
SSH tunnels – Using an SSH tunnel is an extremely effective way to hide your traffic, though it can be extremely slow at times. Download SSH Tunnel for iOS (limited use free version) or SSH Tunnel for Android (root required for some features) to get started.
SSL tunnels – SSL tunnels offer a higher degree of privacy than a standard VPN, but they're difficult to install. The best way to use an SSL tunnel is to download and install stunnel to your China Mobile device.
Tor Browser –Tor leverages onion routing to wrap data in multiple layers of encryption before sending it through a multi-node anonymizing network. It's the absolute best way to protect your identity, but there are some extreme trade-offs in terms of usability. Learn more in our guide on How to Use Tor: A Guide to Getting Started.
Browser and device security
Finally, here are a few additional tips you can use on your China Mobile device, desktop PC, laptop, and other Internet-enabled hardware to stay safe and secure.
Avoid free VPNs – Free VPN services can actively destroy your privacy by logging or selling your data. Stick with a trusted paid VPN provider instead of taking your chances with potentially dangerous free services.
Install secure browser extensions – A great way to ensure browser security is to install HTTPS Everywhere and Privacy Badger, two extensions that force an encrypted connection and disable tracking scripts.
Keep your anti-virus program active – Malware is still a problem online, even with a VPN active. Maintain an active virus scanner at all times, and periodically run checks to make sure nothing slips through.
Conclusion
The largest carrier in the world serves nearly a billion people. That means a lot of users are in dire need of privacy and smartphone security. With the tips above, along with our recommendations for the best VPN for China Mobile, you can stay safe and secure no matter what you do and where you go.
Got any tips of your own for staying safe on China Mobile? Let us know in the comments section below!