We are reader supported and may earn a commission when you buy through links on our site.
Learn more
Best VPNs for Microsoft Edge in 2021
The search for the best VPN to protect yourself while using Microsoft Edge stops here. You'll learn about the security risks involved with unsecured browsing, plus how a VPN steps up your privacy online in just a few easy steps. We'll also recommend the top VPN providers to run alongside Microsoft Edge.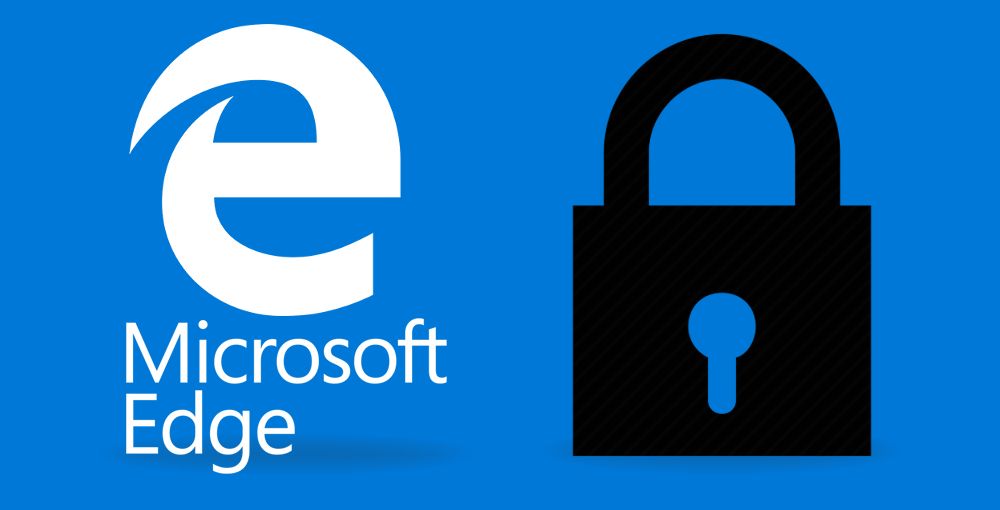 Microsoft Edge is a web browser developed by Microsoft that replaced the aging Internet Explorer back in 2015. It was initially only available as the default browser in Windows 10, but since then versions for both iOS and Android have been released. Edge is a straightforward browser for sure, quick to launch and fast with web page renderings. With the right additions to your device, though, you can sure Edge and all of its data to protect against intrusions.
Here's a sneak peek at the best VPNs to browse safely on Edge:
NordVPN – Best Microsoft Edge VPN – No other VPN comes close to the security NordVPN brings to your Windows device. Try it with a 30-day money-back guarantee.
Surfshark – Surfshark's app is lightweight but full-featured. Unlimited bandwidth and connections.
ExpressVPN – If you prioritize speed above all, ExpressVPN's robust network is a good fit.
CyberGhost – A well-rounded VPN that makes it easy to optimize settings for surfing, torrenting, and more.
IPVanish – IPVanish offers plenty of servers, strong encryption, and blazing fast speeds.
A good VPN can turn your ordinary Edge browsing experience into a secure connection to the internet. The software itself supports a small selection of extensions, but unfortunately no reliable VPNs are to be found. To keep your data safe while using Microsoft Edge, you'll need a virtual private network that's fast, secure, and runs on Windows 10, iOS, and Android alike. Below are our recommendations for the best VPN to use with Microsoft Edge.
30-days money back guarantee
About VPNs
A virtual private network (VPN) runs quietly in the background of your internet-connected hardware. It works like a shield, taking all data that leaves your web browser and computer and encrypting it before it exits to the internet. Encryption makes it impossible for third parties to see the contents of these packets, rendering your connection safe and private no matter what.
Choosing the right provider
Using a VPN is a little more complicated than picking one at random and signing up. There's a lot of information you need to research, everything from encryption protocols to speed test results. Instead of spending days poring over reviews and data sheets, we've done the work for you. Below are the top criteria you should pay attention to when looking for a good VPN, followed by a few suggestions for the best VPN to use with Microsoft Edge.
Avoid free VPNs
The Microsoft Edge extension marketplace has a handful of free VPN available to download. Most promise fast and private access to the internet, all at no charge to you. The sad fact of the matter is very few of these services are worth even a second glance. They're slow, they have limited bandwidth, they block torrents, and in some cases, they can put your privacy at risk.
VPNs are an important part of your online security setup. Trusting all of your private web browser data with an unknown company is a big deal. If these free VPNs don't charge users, they have to make up the losses by other means. This usually comes down to selling user data to advertisers and other third parties, the very data you hoped they were protecting.
Your best bet with a VPN is always to choose a trustworthy and affordable service. These companies are in the business of keeping your data safe. They're actively concerned with hiding your identity and won't sell it to the highest bidder, letting you surf and stream on Microsoft Edge and any browser while remaining completely hidden.
Best VPNs for Microsoft Edge
Microsoft Edge is a fast and surprisingly safe browser. To lock down your data after it leaves your device, choose one of the VPN services below, and keep the app running in the background at all times.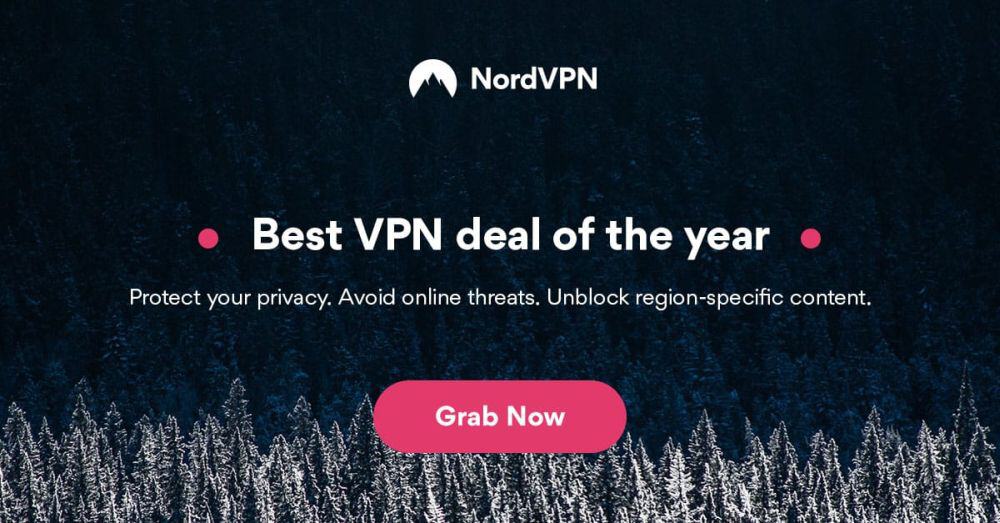 A lot of features stand out about NordVPN, but none more than the company's massive server network. NordVPN offers over 5,300 servers in 59 different countries, all of which are lightning fast and secure. This huge selection gives you unique features other VPN's can't offer, as well, including double encryption, onion over VPN routing, DDoS protection, and more!
NordVPN also has a great zero-logging policy, one of the best in the industry, covering bandwidth, traffic, time stamps, and DNS access. This is in addition to automatic kill switch and DNS leak protection features for its custom software and 256-bit AES encryption on all data.
Read our full NordVPN review.
Pros
Optimized servers for unblocking Netflix
Fast and stable connections
Up to 6 simultaneous connections
No logs and encrypted connections for total privacy
Money back guarantee policy (30-days).
Cons
Some servers can be slow and unreliable
Apps can sometime be slow to connect.

While Surfshark may not have a dedicated browser extension for Microsoft edge, their Windows VPN app is a thing of beauty. The interface is clean and uncluttered, and among the fastest and most responsive of any provider we've tested. All you need to get top-shelf VPN protections is to pick a nearby server with good speeds, then let Surfshark do the rest.
Of course, Surfshark's standard offering is a cut above what you'll find elsewhere. For one, there's no limit on simultaneous connections, so a whole household or office full of Edge users will enjoy full protection with a single subscription.
Moreover, every one of their 800+ servers is diskless, meaning they are physically incapable of storing your usage data after the fact. Combined with gold-standard 256-AES-GCM encryption, a kill switch, DNS/IP/WebRTC leak protection, obfuscation, and one of the industry's best logging policies, and you've got a VPN that truly respects your privacy.
Pros
Reliably unblocks Netflix US, UK, Japan, and more
Torrent safely on any server, no guesswork required
Expansive anti-ad and anti-malware database constantly updated
VPN home jurisdiction in British Virgin Islands is ideal for privacy
Responsive customer support available 24/7.
Cons
Server network is not nearly as expansive as major competitors
New-kid-on-the-block status may not instill same trust as larger providers.
Read our full Surfshark review.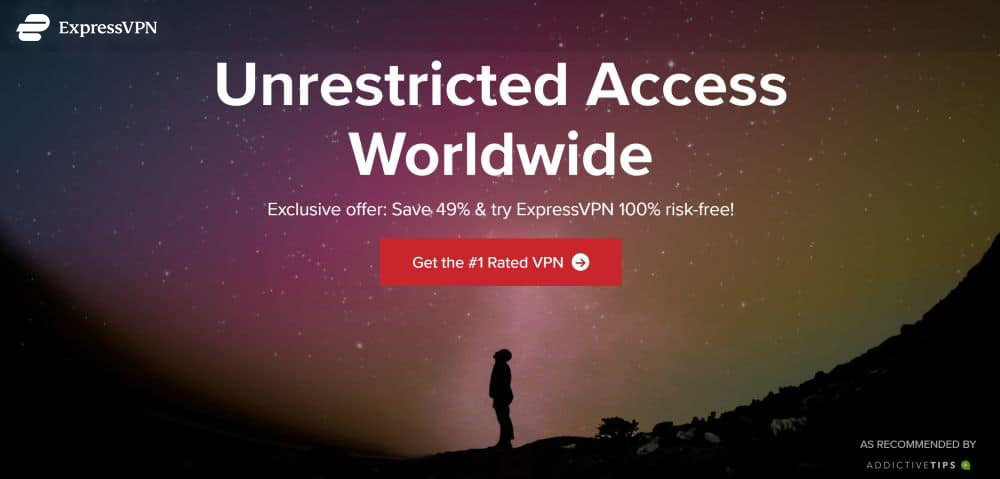 ExpressVPN is one of the fastest VPNs around. The service run a robust network of 3,000+ servers that covers 94 different countries around the world, giving you plenty of options for lag-free connections no matter where you live. ExpressVPN also offers a built-in speed test you can use to verify a server's connection and find a faster one whenever you like. Best of all, ExpressVPN's software is extremely easy to use, featuring the friendly one-click connect button to help keep you safe.
ExpressVPN uses 256-bit AES encryption on all data to keep your information secure, along with a zero-logging policy on traffic, DNS requests, and IP addresses. Apps also come with both DNS leak protection and automatic kill switch features to ensure your identity never escapes, even if you lose your connection to the internet.
Read our full ExpressVPN review.
Pros
SPECIAL OFFER: 3 months free (49% off - link below)
Super fast, reliable connection
Secure encryption & VPN protocols
No logging policy well enforced
24/7 Live Chat.
Cons
Power-users configuration options.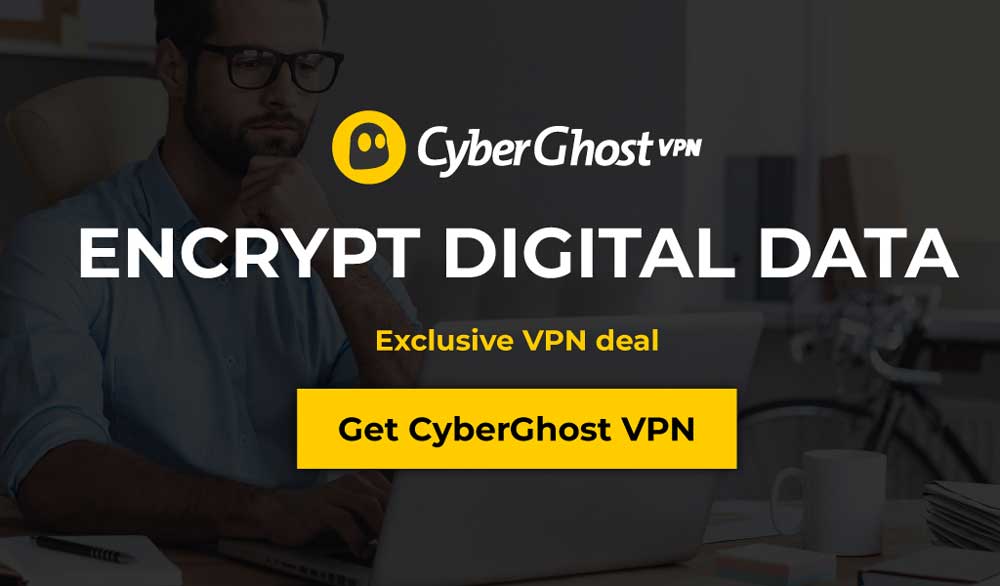 CyberGhost has all the right features to make it the perfect VPN for Microsoft Edge on any device. At any given time the company has over 5,700 servers online, covering an amazing 90 countries for superb connection speeds around the world. You'll also get 256-bit AES encryption on all data, a zero-logging policy on traffic, time stamps, and IP address, and both DNS leak protection and an automatic kill switch on CyberGhost's custom software. It's easy to use, fast, and completely private, everything you need in a good VPN for Microsoft Edge!
Read our full CyberGhost review.
Pros
Unblocks US Netflix, BBC iPlayer, YouTube
Peer-to-peer (P2P) torrenting allowed
Jurisdiction in Romania
No logs policy
24/7 Live Support.
Cons
Doesn't unblock all streaming services.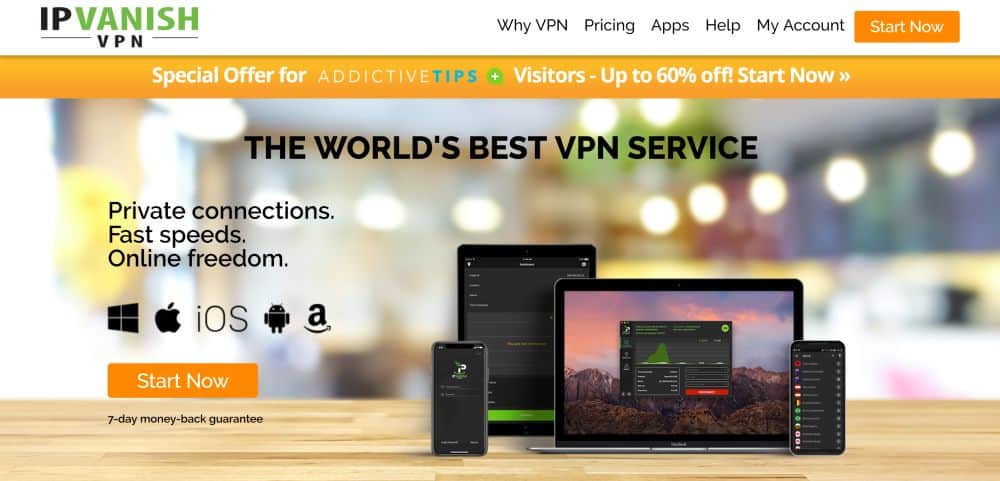 IPVanish takes some of the most attractive features of a VPN and mixes them into a single solid package. The company runs a huge network of over 1,300 servers in 60+ different countries, giving you access to a great variety of non-local IP addresses, all with lightning fast speeds. You have unlimited server switching, no barriers against torrents or P2P networks, and completely unlimited bandwidth, as well, allowing you to stream movies or download massive files without worrying about data caps.
IPVanish comes with DNS leak protection and an automatic kill switch on all platforms, including iOS, Android, and Windows 10. Data is kept secure by 256-bit AES encryption and a zero-logging policy on traffic, along with both DNS leak protection and an automatic kill switch. With IPVanish running in the background, you know your Edge browsing will be safe.
Read our full IPVanish review.
How to Secure Microsoft Edge with a VPN
Microsoft Edge doesn't support a lot of extensions. Fortunately you don't need an in-browser solution to take advantage of a VPN. Follow the steps below and you'll lock down all of Edge's data automatically in the background.
Step 1 – Install a VPN
Sign up with your chosen VPN provider and download their custom software for your device. Our recommended VPNs above work on every platform Microsoft Edge is available for, so you shouldn't encounter any problems.
Step 2 – Run the VPN
Install the VPN on your device, then sign in with your credentials. Some software will connect you to the fastest server automatically. If not, go to the "servers" tab and choose a good server to use. Speed is the most important factor here, as VPNs utilize the same encryption and privacy features on their entire network. Once your connection is resolved, your data is secure.
Before you forget, it's a good idea to set your VPN to start automatically when you boot up your device. The specifics will change depending on which app you're using, but most will have a configurations page with general program options you can toggle. Find the startup option and turn it on, then set the app to connect automatically as soon as it launches.
Step 3 – Surf the Web
With the VPN connected, all data traveling to and from your computer will be sure. This includes VoIP apps, messaging programs, cloud storage software, and of course, your web browser. You can launch Microsoft Edge and surf the web as normal. Everything that leaves the browser will be protected by the VPN's encryption.
More Ways to Secure Microsoft Edge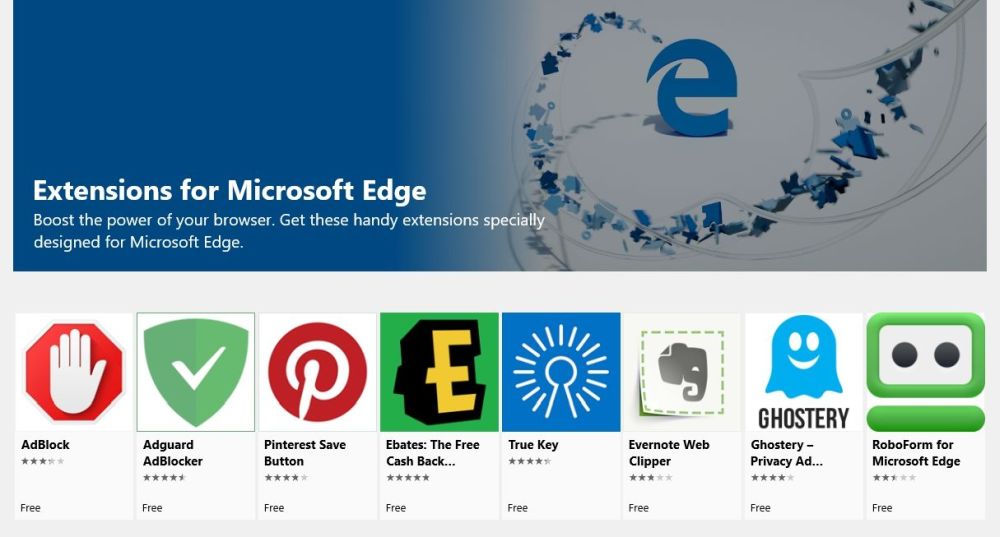 Running a VPN is a perfect solution for locking down your data and protecting your identity on the 'net. For true security, though, you'll want to use more than just a VPN. Below are some privacy-oriented add-ons available through the Microsoft Edge extensions marketplace.
RELATED READING: Are VPN browser extensions safe?
uBlock Origin
It wasn't the first adblocker on the market, but it's arguably the best. uBlock Origin is a powerhouse of an extension that keeps your browsing experience safe and secure. It runs in the background to stop tracking scripts and advertisements before they appear, speeding up your surfing experience and keeping the web frustration-free.
uBlock Origin pulls from a variety of source lists to make it one of the most powerful and flexible adblockers around. These filters are fully customizable and stop everything from ad servers to malware and tracking sites, making uBlock Origin a one-stop solution for almost all of your privacy concerns.
uBlock Origin is available for Microsoft Edge on Windows 10. Install it by searching the marketplace from your browser, or visit the uBlock Origin add-ons page and install it from there.
Ghostery – Privacy Ad Blocker
Invasive scripts, ads flashing in your face, trackers that follow you across the web. All of these things are annoying new additions to the world wide web, but they can also erode your privacy in an instant. The Ghostery blocking extension gets rid of these issues with one quick install.
The Ghostery – Privacy Ad Blocker sits quietly in your browser toolbar monitoring data that is about to enter your screen. If a script or advertisement is on the extension's block list, Ghostery kills it before it even loads. This stops trackers before they can activate, anonymizes your data, and keeps your connection fast and secure.
Ghostery is available as a Microsoft Edge extension on Windows 10. Install it by searching the marketplace manually, or by visiting this Ghostery add-on page.
Adblock Plus
The classic adblocker that arguably kicked off the entire adblocking extension craze. The add-on for Microsoft Edge is in early stages of development but already features a solid set of features. Install it to remove invasive ads, everything from flashing banners to pop-ups, tracking scripts, and other privacy-invading parts of the web. Adblock Plus does all of this in the background while you surf, creating a safe and secure environment at all times.
Adblock Plus is available as a Microsoft Edge extension for Windows 10. Search for it on the marketplace to install, or simply visit the Adblock Plus add-on page.
Private Tabs
It's not an extension, but Microsoft Edge does include support for incognito browsing. Called "InPrivate", you can use these separate tabs to prevent local data from being stored on your device. Cookies, typed URLs, site history, and temporary files are all deleted as soon as you close the private window, making it a good "just in case" option for using Microsoft Edge on public computers.
You can access InPrivate by clicking the ellipsis menu in the top right of the Edge Browser window, then choosing New InPrivate Window.
NEED MORE SECURITY? Change these Windows 10 settings to enhance your privacy to the max
Conclusion
Microsoft Edge is a sturdy but overlooked browser. Many public computers use it by default, though, which means it won't be going away anytime soon. If you prefer Edge as your portal to the internet, you should always keep it as secure as possible with a VPN and some of the extensions above. Online privacy is a constant battle, but with the right tools, you can win!