We are reader supported and may earn a commission when you buy through links on our site.
Learn more
Best Gaming VPN 2021: No more Buffering and Lag
If you've been searching for the best VPN for gaming, this article will provide you with everything you need to know. Whether it's bypassing an IP ban, beating ISP throttling or defying DDoS attacks, a VPN can be used for these issues and more. We'll narrow down the crowded VPN market to the best providers for gamers who demand the perfect mix of privacy, performance, and cost.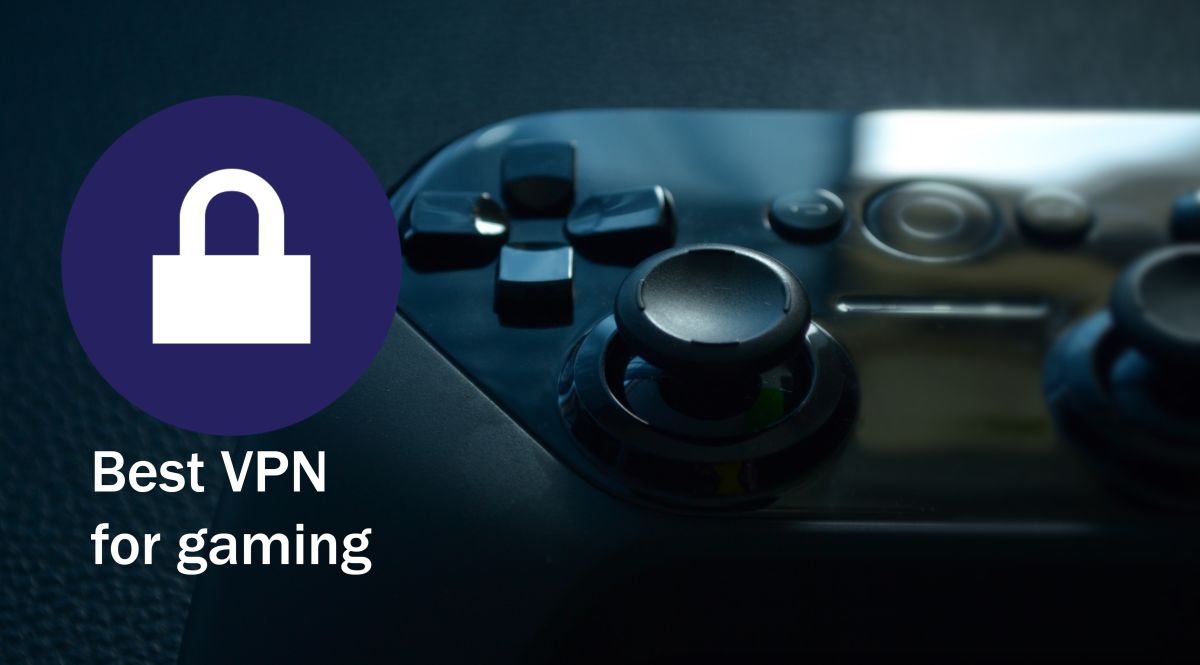 Privacy and anonymity are usually the top concerns when people shop for a VPN. Gamers, on the other hand, are in the market for speed. VPNs have a reputation for being slower than the average local internet service provider, making it seem counter-productive to pair them with online gaming.
Defeat throttling, unblock foreign servers, and dodge DDoS attacks with these gaming VPNs:
NordVPN – Best Gaming VPN – You might say with a great deal of accuracy that NordVPN is literally made for gaming. With dedicated anti-DDoS servers and the NordLynx protocol, you have a cybersecurity tool geared for speed and security.
Surfshark – A processor-light app that offers some serious utility for gamers. Zero logs, automatic obfuscation, and more.
ExpressVPN – One of the best choices for beating throttling, with insanely fast network speeds.
PureVPN – Want access to more foreign servers? This provider's network encompasses more than 140.
IPVanish – Trusted for years by gamers, torrenters, and streamers.
VyprVPN – Manages to maintain great speeds while punching through the world's toughest censorship.
The practical benefits of using a VPN for gaming far outweigh the possibility of reducing your ping. Worldwide server availability makes it easy to access geo-restricted game servers otherwise inaccessible in your country. You can also use a VPN's variable location to snag games hours or even weeks ahead of release in your region, as well as gain a layer of protection against DDoS attacks.
30-days money back guarantee
Evaluating VPN Providers
When looking for a good VPN to use for games, speed is the number one priority. Nothing kills online gaming like a laggy connection. If you can't keep the latency down, you might as well just go offline and play solo. Using a VPN can cause a 10-20% reduction in your overall connection speed, which just isn't acceptable for online gaming. To keep that sacrifice at a minimum, we made sure the providers below kept speed as a number one priority.
Upload and download speeds: Speed tests with VPNs will produce a wide variety of results depending on your location and the location of the server you're testing. Raw upload and download numbers still matter, of course, so we sifted through the data to find VPN providers with the best overall speeds on the market.
Bandwidth and traffic caps: A fast connection won't do you any good if you've reached your bandwidth allocation for the month. Even though the practice is losing popularity, some VPNs insist on throttling connections after a certain threshold has been met. The providers below all feature unlimited bandwidth with no caps or limiters in place, period.
Server availability: The farther your data has to travel, the greater your lag. Although it can be nice routing everything through servers on the other side of the world, this will have a noticeable impact on your connection speed. We picked VPN providers with a wide network of servers available in a number of locations, ensuring you won't be short of choices when looking for a closer, faster connection.
Simultaneous connections: An often overlooked limitation of VPN providers is the number of devices that can be connected at once. If your PC, phone, tablet, laptop, and gaming console all share a connection, you might not be able to go online with them at the same time. This usually doesn't cause problems for gamers themselves, mostly just other people who share the household internet. The providers we selected allow between three and six simultaneous connections, and several have options to increase that number through software upgrades or plan boosters.
Blocked file types: Some VPNs will block certain types of traffic, including P2P and torrents. While this won't directly affect most of your online gaming, it can severely impact related activities as well as the time spent downloading the games themselves.
Logging policy: Speed is number one, but there's no sense in giving up your right to privacy in the process. Local internet service providers have the ability to collect and even sell unencrypted data to third parties, all without your consent. VPNs employ deep encryption to keep that information scrambled. An important side feature of that encryption is a strict zero-logging policy. If a VPN doesn't keep data on file, they can't give it to third parties, end of story. You should never use a VPN that doesn't detail a no-logging policy right up front.
Best VPNs for Safer, Faster Gaming
With the above factors in consideration, we tested out all the major VPN providers on the market. Our research was conclusive, showing the following recommendations to be the very best VPNs for gaming: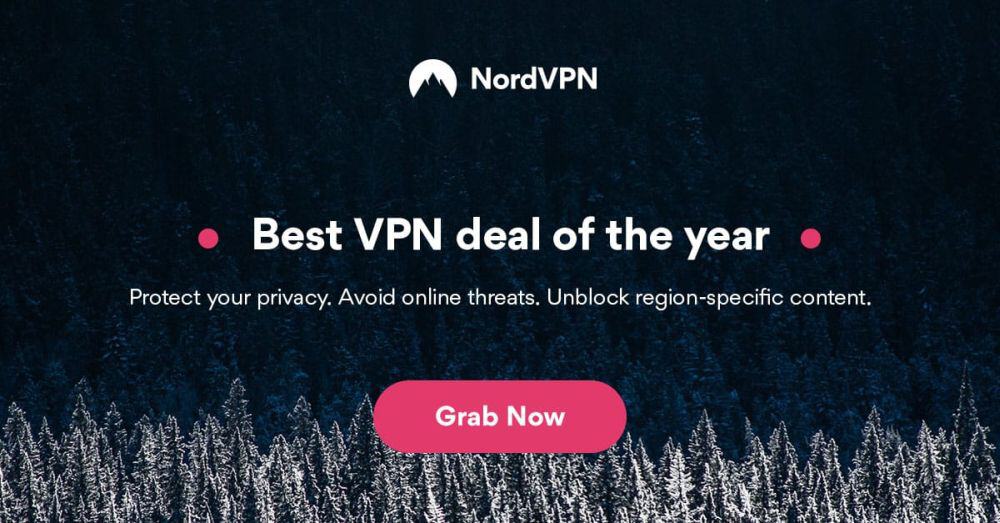 NordVPN is not only our top choice for gamers, but it's the top dog in the VPN industry overall The standard quality marks of unlimited bandwidth, no traffic caps, and no file type restrictions are all here, along with NordVPN's signature double encryption for the best in online security. Zero-logging and an automatic kill switch round out its privacy features, making it one of the sturdiest general use VPNs around. They've also recently rolled out proprietary NordLynx encryption, which is based on the super-fast WireGuard protocol. It's insanely efficient, breaking down barriers to internet freedom without all the usual slowdown normally associated with the toughest encryption.
Winning features of NordVPN include the company's ever-growing list of servers: 5,600+ nodes covering 60 countries across every continent except Antarctica. All of these are available to users with unlimited switching. Furthermore, NordVPN configures its servers to optimize them for different tasks. Downloading something via BitTorrent? There's a server for that, and the speed difference is noticeable.
Read our full NordVPN review.
Pros
SPECIAL OFFER: 2-yr plan (68% off - link below)
Most VPN servers with different IP addresses
DNS leak protection, kill switch
Strict zero logs policy on both traffic and metadata
Great customer service via chat.
Cons
Very little
Apps can sometime be slow to connect.

Surfshark delivers uncompromising security without sacrificing speed, making it easily one of the best gaming VPNs on the market. They make use of only the most advanced tunneling protocols (OpenVPN, IKEv2/IPSec, WireGuard) in tandem with the highly efficient 256-AES-GCM cipher to lock down your connection while reducing latency from encryption overhead.
Additionally, their RAM-only server network encompasses 3200+ servers in 65 countries, ensuring you always have a nearby connection for optimal performance. These are built to withstand DDoS attacks, and the sheer number allows you to painlessly switch if you find your connection has taken too much abuse. To make your traffic even harder to target, Surfshark also includes blanket obfuscation on every server.
If you're on a budget, Surfshark is an ideal gaming VPN since it allows for unlimited simultaneous connections (you can share with a friend and split the cost).
Pros
Break through harsh censorship to securely access social media and foreign news sites
Every server is a speciality server
Clean, dead-simple app interface makes constant security a no-brainer
VPN home jurisdiction in British Virgin Islands is ideal for privacy
Responsive customer support available 24/7.
Cons
Connection speeds won't impress users of other high-end VPNs
Relatively young VPN still has to prove itself trustworthy over the long haul.
Read our full Surfshark review.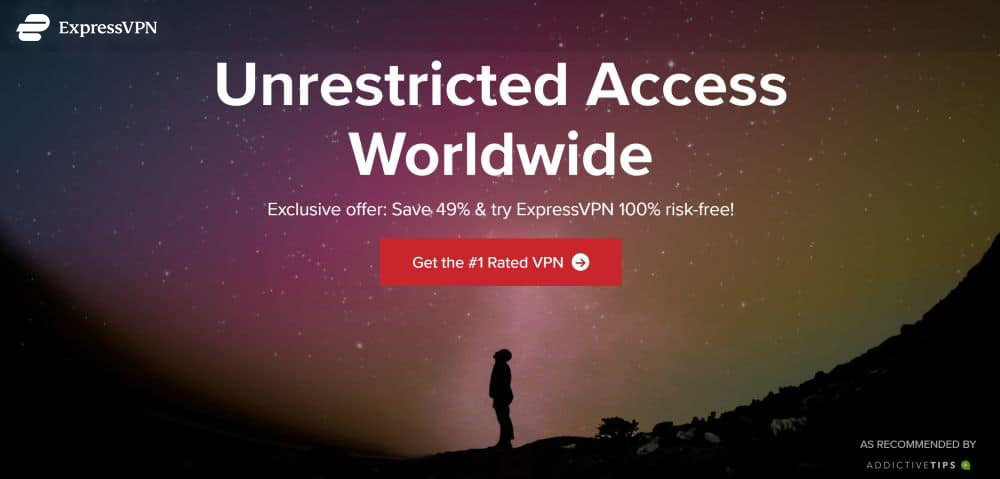 ExpressVPN is serious about speed, and they're not afraid to show it. The biggest standout feature for this provider is the ability to run a speed test directly from their software. If you're running the Windows, Mac, or Android versions of the ExpressVPN app, all you have to do is connect to a server, then choose "speed test" from the main menu. You'll get a quick set of numbers that shows exactly how fast your connection is, complete with stats for latency, download speed, and overall index. It's a great choice for gaming.
Outside of its built-in speed tests, ExpressVPN pushes the envelope by providing over 3,000 servers located in 94 different countries, a large number even among the main VPN providers. Unlimited speed, unlimited bandwidth, and no file type restrictions are also part of the package, as is a no-exceptions zero-logging policy.
A potential downside to ExpressVPN as a gaming VPN is the device limitation. The standard is just three simultaneous connections at a time, meaning a PC, a gaming console, a phone, and that's it. Additional device licenses are available to expand that number if you need it, so at the end of the day it's not much of a deal breaker.
Read our full ExpressVPN review.
Pros
SPECIAL OFFER: 3 months free (49% off - link below)
Reliable and fast connections
Supports ALL devices
Keeps no logs of personal data
24/7 Customer Service.
PureVPN aims for speed with a strong lean towards privacy. The service targets online gamers with some extremely attractive features, things like unlimited server switching, unlimited data, ISP throttling workarounds, and simultaneous connections for up to five devices. These options are spread out across 2,000 servers in 141 countries, huge numbers any VPN provider would be proud of.
PureVPN manages to deliver all this speed without sacrificing security. Encryption is a solid 256-bit AES, no exceptions, and it comes with a smart kill switch, IP leakage protection, and a great zero-logging policy. PureVPN is also one of the few VPN providers to offer software specifically made for gaming consoles.
Although speeds for the PureVPN network are high overall, they can vary greatly between servers. Users in the UK, Germany, France, and Canada enjoy some of the fastest download and upload speeds, while US users in cities like Atlanta and Chicago get the best of the group. These numbers change throughout the day and may not be the best for your country or location. The company's other features make it well worth trying out, however.
Read our full PureVPN review.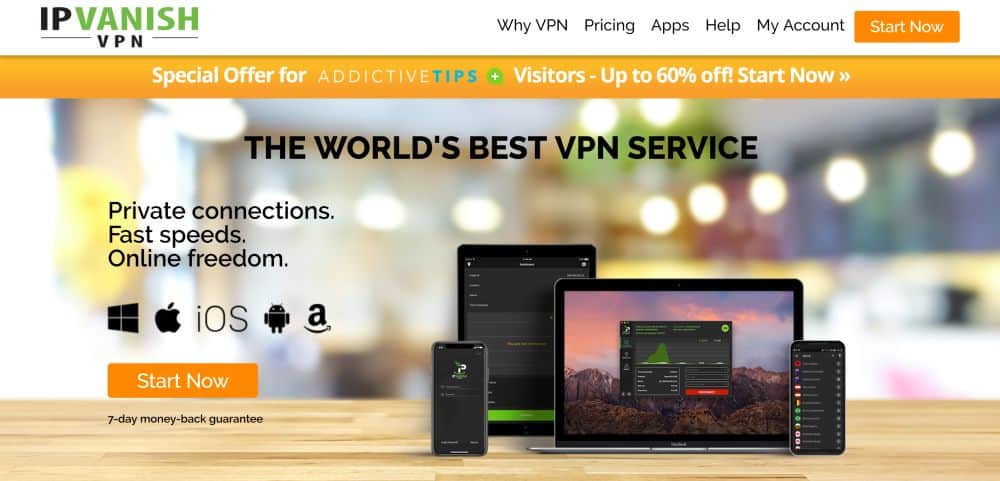 Dodging censorship and providing fast connection speeds are two of IPVanish's top priorities. The company has over 1,300 servers in 60 countries, all with 256-bit AES encryption, easy to use apps and software, and of course, a hefty zero-logging policy.
Apart from its speed, IPVanish offers several features gamers will definitely appreciate. Unlimited bandwidth, P2P traffic, and torrenting are at the top of that list, as is unlimited server switching. Up to five simultaneous devices can connect to your IPVanish network at a time, which should be plenty for your gaming console, PC, phones, and other hardware.
IPVanish's speed tests produce some impressive numbers. Users in Atlanta, Chicago, Toronto, and Los Angeles routinely get a sturdy 60 Mbps download rate, while other major cities clock in at roughly half that. Overall the speeds are higher than your average VPN, with a greater difference between the highest and lowest cities on the list
Read our full IPVanish review.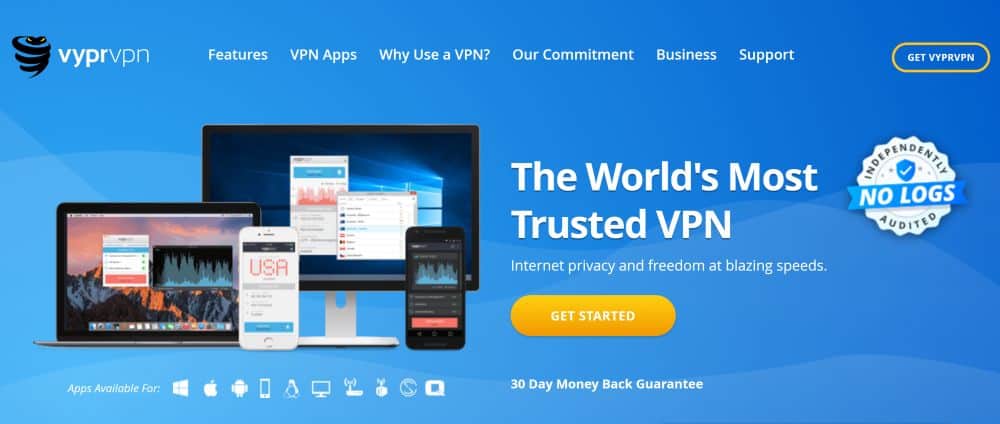 VyprVPN is something of a favorite among gamers. The company owns and operates its entire server network, over 700 in all with 70+ locations represented. This means the encrypted data that passes through their servers is never seen by an outside company, which is perfect for privacy conscious users out there. Sweetening the deal for gamers is unlimited bandwidth, no traffic or file type blocks, no logging, and ISP throttling workarounds using the company's own Chameleon technology.
VyprVPN consistently ranks in the top five fastest VPN services in the world, delivering connections well above the 50 Mbps benchmark to a number of cities. Part of the reason they achieve this is due to owning and operating their own server network. All hardware and all code has been designed from the ground-up with speed in mind.
Gamer specific bonuses of VyprVPN over other providers includes its NAT Firewall protection, a clever measure put into place to stop DDoS attacks before they kill your connection. The service also smartly handles network congestion to bypass slow networks, keeping your lag at an absolute minimum.
Read our full VyprVPN review.
Are VPNs Really That Slow?
VPNs are rapidly becoming indespensible tools for the modern internet user, but that added privacy, location variability, and anonymity comes at a cost: speed. Depending on your current connection and the quality of the VPN provider's servers, your internet speed may drop between 10-20% when using a VPN. Even assuming variables such as port throttling and traffic congestion are equal, a speed deficit will still be present, no matter what.
The top factor in VPN connection speed is location. Your home and the server you're connecting to may be on opposite sides of the globe, forcing data to travel a greater distance to accomplish the same task. Switching servers usually mitigates this problem, and you can often use VPN servers located in your own city for maximum benefits. But to get the most out of a VPN you'll be switching countries on occasion, and that inevitably slows things down.
Encryption is the second factor of slow VPN speeds. Encrypting information eats up processing power and adds data, increasing the size of the packets your computer sends by 20-50% even for basic tasks such as browsing the web. The stronger the encryption the larger the packet size, and more data traveling those greater distances adds up to some serious lag.
It's also worth noting that, for the most part, a VPN can only be as fast as your own internet connection. If your local service provider doesn't deliver good speeds there's very little a VPN can do to remedy that. Before blaming the VPN provider, run speed tests on your connection without the VPN software active, then compare the numbers.
How to Speed up a Slow VPN Connection
Even with the fastest VPN providers on the market, you're bound to encounter a slow connection from time to time. Fortunately there are a number of easy workaround that can boost your speed or eliminate the lag entirely.
Switch Servers
Server location is the number one cause of slow VPN speed. Data has to travel back and forth between your computer or gaming console and the VPN's server, and if that server is on the other side of the globe, lag is inevitable. Switching servers can provide an immediate speed boost. Even if your gaming requires servers in a certain country, most VPNs have redundant locations in the same IP range, so you won't have to give up your virtual location to snag a bit of speed.
Use a Wired Connection
Wi-Fi isn't the most reliable way to connect to the internet. Crowded channels or physical obstacles can make a connection slow or spotty, both of which can be subverted by simply plugging your computer or console directly into a router.
Wait an Hour
It's not the answer anyone wants to hear, but waiting it out is often the best way to fix a slow connection. Server congestion can happen when a high number of people try to connect at once. Even if it's the middle of the night at your home, the server you're using might be experiencing a swarm of users on their lunch break. Wait a few minutes, then try again.
Disable Your Security Software
If you're gaming on a PC, you might have a firewall and antivirus software running in the background. These programs scan incoming packets for signs of suspicious activity, which can create lag. Disable them while you're gaming to see if that provides a boost in speed.
Change Ports
VPNs use specific ports to connect to the internet. Some ISPs throttle these ports without your knowledge, restricting your speed each time you activate the VPN. To fix this, check your VPN software's options and look for a place to change ports.
VPNs and DDoS Attacks
Distributed Denial of Service attacks are unfortunately common in the online gaming world, especially in competitive matches for high profile games such as Dota 2, Hearthstone, or League of Legends. A DDoS attack can be targeted at players or at game servers, but a VPN can help protect you from the former.
With a VPN in place while you game online, DDoS attacks are barely a concern. VPN networks make it more difficult to pinpoint your actual IP address, cutting DDoS attacks off before they even begin. VPNs also tend to be hardier than local service providers, and many of them have specific measures put into place to stop the swarm of inbound requests that make up a DDoS attack.
Gaming Around the World
Region restrictions are a source of endless frustration for gamers, especially those who play MOBAs or MMORPGs with large groups of randomly distributed users. Some servers are locked to a certain range of IPs, restricting who can connect and play at any given time. Others censor or cut out content based on the IP address of the person connecting.
With a VPN, both of those restrictions can be neatly averted. If a server only allows clients from certain countries to play, all you have to do is set your VPN location to match that country. It really is as simple as that. Experiment with foreign servers to find the fastest connection, then continue your online gaming as normal.
Get New Games Early with a Virtual IP
A hidden benefit of using a VPN is the ability to download games before they're released in your country. Publishers often stagger releases in different regions, switching downloads on in North America days or even weeks before Europe or Australia, for example. This is a major point of frustration with gamers, especially the ones who are always the last to get the newest titles. With a VPN, those frustrations are no more.
To snag a game before its release in your country, all you have to do is change your VPN virtual location to a server where the game is already out. If a new title is weeks from release at home but already live in the US, just log into your VPN, set it to a North American server, then start the download.
This early release trick also works across time zones. If a game releases worldwide at midnight on a certain day, you can start downloading hours early simply by switching VPN locations. You support game developers by purchasing titles upon release, and you don't have to be a victim of region restrictions.
FULL GUIDE: Save money on Steam games by changing your location with a VPN
Bypass IP Bans with a VPN
Most gamers at least know someone who has been banned on a temporary or permanent basis. In most cases, well-meaning moderators and admins levy bans to discourage poor or abusive behavior and to enforce the rules, but sometimes innocent players can be unjustly targeted by overzealous individuals or faulty algorithms.
All bans are not created equal, but in a large number of cases they target individual IP addresses (Fortnite is a high-profile example). In such cases, it can be useful to swap out your IP address for a different one using a VPN. By masking your IP with a false one, you can effectively let yourself back into the game unhindered. Just be sure to observe the rules and terms of service once you're there!
Conclusion
Gamers have enough to worry about without getting bogged down in inferior connections. Whether your ISP is throttling your gaming binges, you're the target of a DDoS attack, or you live in a place with unfair e-store prices for your favorite titles, a VPN can help. Today we covered the basics of speeding up your connection while locking down your privacy, plus recommended a few of our favorite VPN providers for gaming.
What are you currently playing online? Do you use a VPN? What are your ideal settings? Let us know your thoughts in the comments below.