We are reader supported and may earn a commission when you buy through links on our site.
Learn more
Best VPN for FIFA 19 for Amazing Multiplayer Action
FIFA games require a ton of skill and seamless Internet connections, but ISP throttling and crowded servers can introduce a ton of lag into your game. Today, we show you how to speed up your FIFA 19 connection with the anonymizing power of a VPN. You'll learn about the best providers specifically for online gaming, plus how to use them.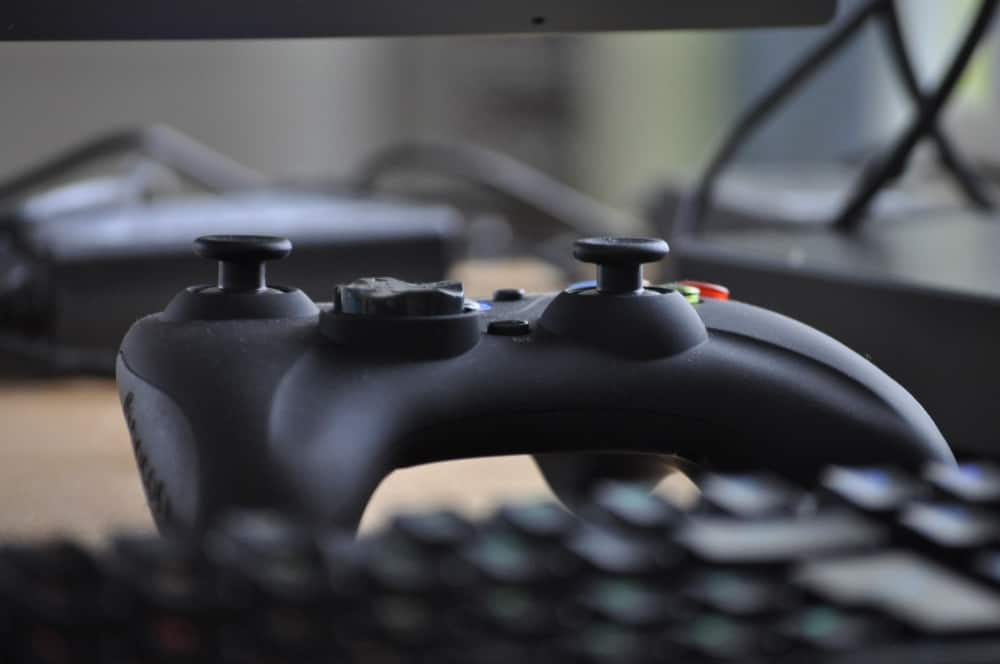 Soccer fans suit up, FIFA 19 has arrived. The long-running football game series from EA Sports hit Windows, PS4 and Xbox One, plus Nintendo Switch in the fall of 2018, bringing updated rosters, a full story mode, and fresh mechanics to gamers around the world. The new Active Touch System even overhauls how players control the game, adding a level of precision not seen in any FIFA or soccer release in history.
Unblock foreign FIFA servers and play lag-free matches with these VPNs:
NordVPN – Best FIFA VPN – NordVPN is the ultimate VPN, and is well-equipped to unblock FIFA 19 servers worldwide. Connect to their anti-DDoS servers, and enjoy fast connection speeds courtesy of the cutting-edge NordLynx encryption.
Surfshark – A great router VPN that offers plenty of secure servers via fast tunneling protocols.
ExpressVPN – The fastest VPN, yet supremely capable of protecting your identity from swatting and other attacks.
CyberGhost – Well-provision privacy solution with tons of servers worldwide.
PrivateVPN – Fewer servers than the rest, but allows some truly advanced encryption configuration to boost performance while gaming.
PureVPN – All-rounder VPN with a strong history of breaking through government censorship for FIFA fans in countries like China.
One of the biggest draws to FIFA 19 is the ability to take the game online for some exciting multiplayer action. Limitations in local connections, including privacy concerns as well as various ISP firewalls, makes it difficult or even impossible for certain FIFA fans to play online. For anyone who wants to maximize their game, we strongly suggest using a good VPN for FIFA 19. Using a VPN while gaming simply means running VPN software in the background each time you connect. This allows you to get rid of lag, protect your identity, and even stop DDoS attacks from ruining the match.
We've got all the information you need on how to find the best VPN for FIFA 19. Keep reading to get started.
30-days money back guarantee
Essential gaming VPN criteria
Which VPN is the best for playing FIFA 19 online? A lot of that depends on which console you prefer. There are also considerations regarding safety, reliability, and basic download speeds. You can spend weeks researching and verifying VPN information, or you can use our straightforward guide below. It doesn't matter if you need a fast online streaming or top notch privacy, we've got the best FIFA 19 recommendations ready to go.
In order to choose the best VPN for playing FIFA 19, you need to know which qualities are most important. It can be difficult to make sense of encryption jargon, privacy protocols, and other techno-speak, but by focusing on the criteria listed below, you can cut through the fluff and find the right service to meet your FIFA needs.
Best VPNs for lag-free FIFA 19 gaming
We've got a full list of the top VPNs to use for FIFA 19. Each one supports a wide variety of hardware and routers, making them easy to use for protecting your home network and gaming devices. You can also use them to stream live sports or play other video games online in complete privacy.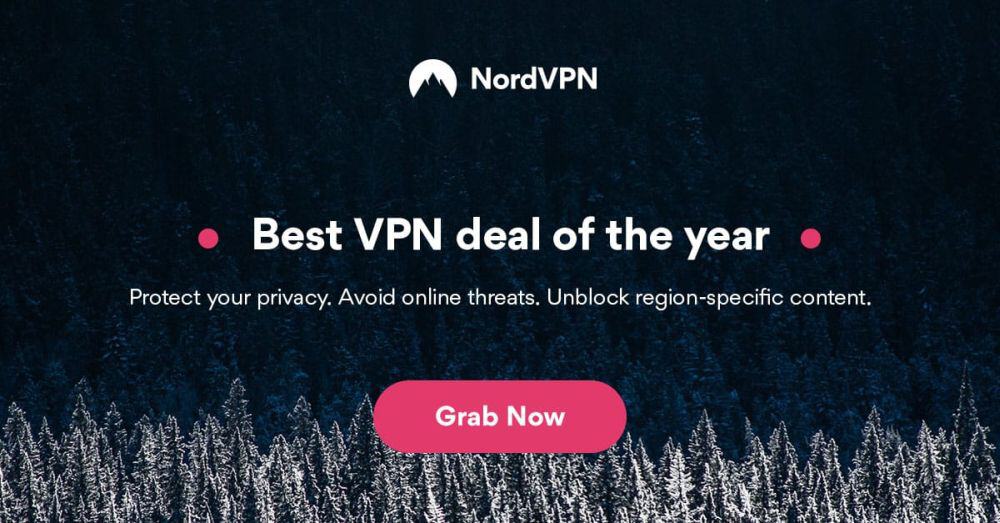 NordVPN is a fast, safe, and remarkably popular VPN, all thanks to its massive network of servers. The list grows on a daily basis, but right now NordVPN offers over 5,500 servers in 58 countries, fully accessible to all users. This amazing variety lets NordVPN deliver incredible speeds to its users regardless of location. There are also unique services only NordVPN can deliver, including double encryption and onion routing over VPN. Best of all, NordVPN is the only VPN provider that offers protection against DDoS attacks, which allows you to play FIFA 19 without worrying about forced disconnects.
NordVPN comes with everything you need to stay safe online, from 256-bit AES encryption to DNS leak protection, an automatic kill switch, and a zero-logging policy that covers time stamps, DNS requests, IP addresses, and traffic. It's also extremely easy to use with intuitive software designed for all modern devices. When you need solid, fast protection, just fire up NordVPN and you're set.
Read our full NordVPN review.
Pros
Very affordable plans
No bandwidth caps
Allows multiple connections (6 devices)
Extra-secure Double VPN for data encryption
Live chat support is available.
Cons
Not much
Sometimes slow in procesing refunds (but always do).

Surfshark is an outstanding VPN for gaming, thanks to its outstanding balance of privacy and performance. The heart of their offering as far as FIFA players are concerned is their network, which currently numbers more than 3200 servers in 65 countries and is growing constantly. No matter where in the world you are, there will be a nearby server with fast, secure connections.
On the matter of security, Surfshark is uncompromising with 256-AES-GCM encryption via OpenVPN, IKEv2/IPSec, or WireGuard. Each of these protocols is optimized for speed on various devices, though the new WireGuard is usually the fastest overall. Surfshark installs easily onto any router, and won't degrade performance of your console with unnecessary encryption overhead and latency.
Another great feature for gaming is Surfshark's resistance to DDoS attacks. They're built to withstand a high threshold of punishment, so you don't have to. And if the server gets overloaded, there is enough redundancy so you can easily switch over to a new one. Finally, Surfshark never keeps logs, so game in peace.
Pros
Unblock 15 international Netflix libraries, including the US and Japan
One of the first VPNs to implement RAM-only servers
No questions asked money back guarantee
Logging policy independently audited and verified
Get help any time of day via email, phone, or live chat.
Cons
Speeds occasionally suffer a noticeable drop
Apps don't allow for much manual fiddling for power users.
Read our full Surfshark review.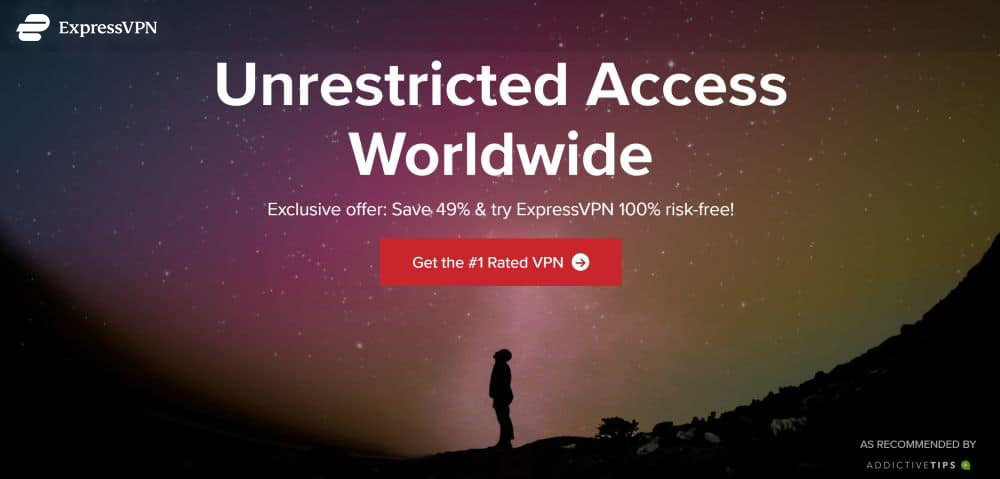 ExpressVPN is one of the most popular VPN services in the world. It's fast, friendly, and easy to use, largely thanks to its smart set of features and software for multiple platforms, including smartphones and PCs. Users can download and get started with ExpressVPN in a matter of minutes, no complicated setups or configurations required. ExpressVPN is perfect for anyone looking for a reliable VPN, and it's well-suited for playing FIFA 19 online thanks to fast download speeds.
ExpressVPN offers a wide range of privacy features to keep you safe, including 256-bit AES encryption, a zero-logging policy on all traffic, and both kill switch and DNS leak protection. ExpressVPN's server network covers over 3,000 nodes in 94 different countries, giving you plenty of options for a fast connection no matter where you live or travel to. ExpressVPN also takes care of finding the fastest server to connect you to each time you turn on your device. All you have to do is sit back and enjoy FIFA 19.
Read our full ExpressVPN review.
Pros
SPECIAL OFFER: 3 months free (49% off - link below)
Fastest servers we have tested
Torrenting/P2P allowed
No personal information logs kept
Live Chat Support.
Cons
Limited configuration options
High cost for month-to-month users.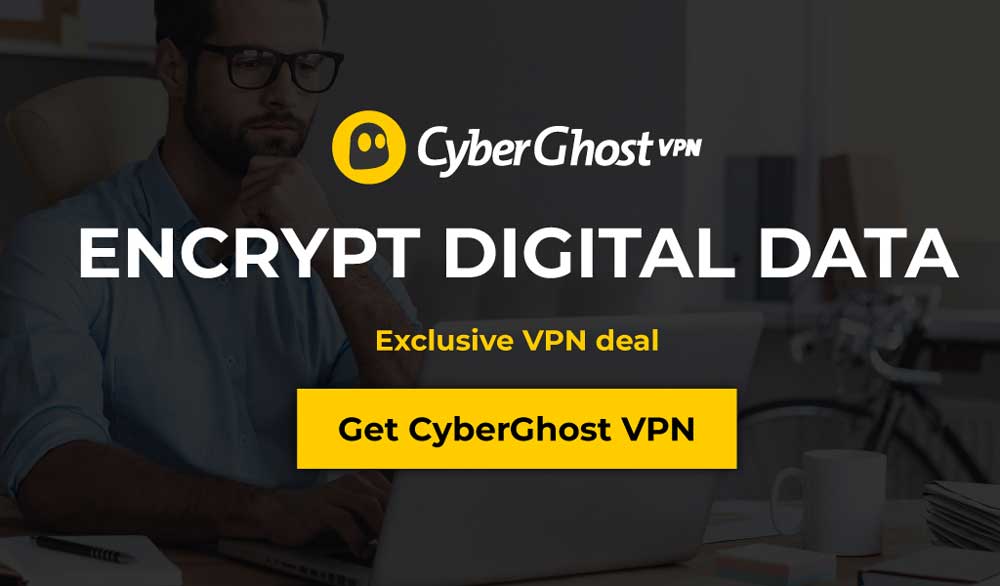 CyberGhost provides one of the best all-around VPN experiences, one that's fast, easy to use, and surprisingly intuitive. A lot of these benefits come from the company's smart software that runs on nearly every modern device around, including smartphones, desktop PCs, and laptops. Everyone can freely access CyberGhost's huge network of over 6,200 servers in 90 countries, all of which deliver fast downloads and top tier privacy protection. No buffering delays or slowdown for CyberGhost's users, just a flawless internet experience every time.
CyberGhost's privacy features keep its users secure with 256-bit AES encryption on all data, a zero-logging policy on traffic, time stamps, and IP address, and both DNS leak protection and an automatic kill switch. These features hide your identity each time you go online, allowing you to connect with fully encrypted data no matter where you go. You never have to spend time configuring these features, either, as CyberGhost is ready to go right out of the box.
Read our full CyberGhost review.
Pros
Works with American Netflix
3,600+ servers, 55+ countries
GooglePlay users rating: 4.3/5.0
Strict no logging
Live chat support (24/7).
Cons
Some streaming sites cannot be unblocked.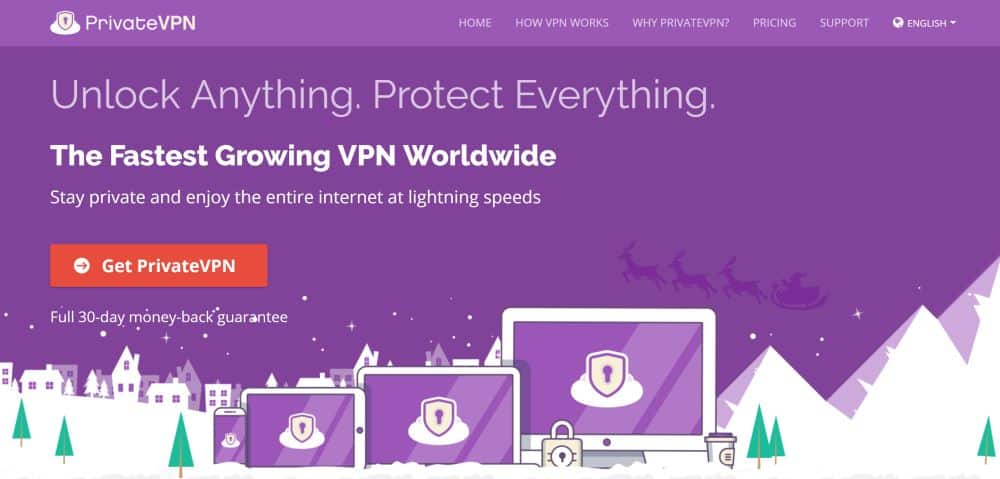 PrivateVPN offers lightweight and accessible software anyone can pick up and use right away, no complicated configurations required. It runs perfectly on everything from Windows to Mac, iOS to Android, and it connects to the company's lightning fast network that offers excellent speeds around the world. It's easy to sign up and stream sports or play FIFA 19 with PrivateVPN, and you'll never have to worry about your online privacy again.
PrivateVPN operates a strong network of over 150 servers in 60+ countries, enough to deliver location variety and fast speeds without sacrificing reliability. PrivateVPN locks down all data with 256-bit AES encryption, and it keeps your connection safe with an automatic kill switch, DNS leak protection, and a zero logging policy on traffic, too.
Read our full PrivateVPN review.
PureVPN is more than just a VPN service, it delivers a complete suite of online protection. The platform effortlessly hides your identity and keeps you secure from a range of cyber threats each time you connect, making it one of the best ways to stay safe on the internet. With PureVPN you'll have instant access to anti-virus protection, malware shields, app blocking features, and website filters. No need to download extra software, just fire up PureVPN and you're safe.
PureVPN provides strong privacy features on top of its added extras. It begins with a zero-logging policy on traffic and continues with an automatic kill switch, 256-bit AES encryption on all data, and DNS leak protection. These features work together to keep your data secure no matter what. And with PureVPN's self-owned network of 2,000+ servers in 140 different countries, you're guaranteed a fast connection at all times, as well.
Read our full PureVPN review.
Using your VPN to play FIFA 19 online multiplayer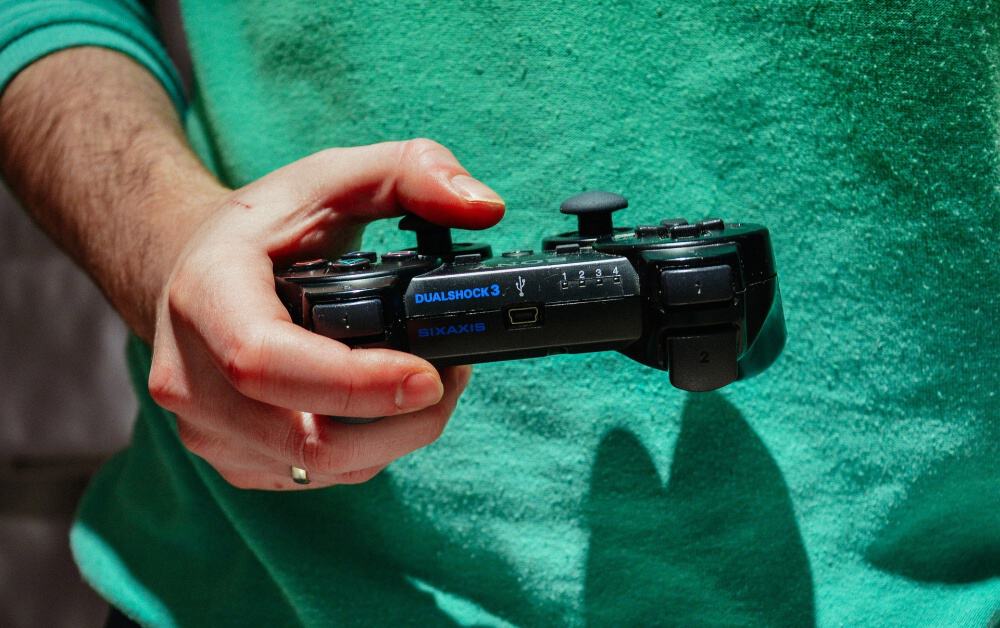 Once you've got your copy of FIFA 19 and have a VPN picked out, how do you combine the two? The specifics of protecting your online gaming with a VPN will vary depending on a lot of factors, but our guide below can help you get started.
FIFA 19 on Windows
If you bought FIFA 19 on Windows, you'll have an easy time using a VPN, as the platform is well-supported by VPN companies around the world.
First you'll want to download and install VPN software. Create an account with one of the recommended providers above, sign into your VPN's website and download the app for your device. Install it, launch the software, then enter your login credentials to activate the connection.
Most VPN apps will connect to a fast server the moment you launch the app. This will be perfeft for most FIFA 19 players, as speed will be the main consideration, not virtual location. If you want, you can open the server browser tab and choose a new country to shuffle your IP address around. Many gamers prefer using IPs in the United States, Germany, or the UK to avoid censorship and server access issues.
Once you're connected to a secure server, you can freely access FIFA 19 online multiplayer and related features with ease. Keep your VPN active and running in the background each time you go online to ensure you stay safe while gaming.
FIFA 19 on PlayStation 4 and Xbox One
PS4 and Xbox One owners with a copy of FIFA 19 will have a few extra hoops to jump through to get their VPN set up and ready to play. Don't worry, though, most VPN providers make this process as painless as possible. You'll need access to your PC and possibly your home router to make it work.
If your VPN doesn't support PS4 or Xbox One, consider switching to a recommended provider that offers easy connections for those platforms (ExpressVPN is one of the best). For more details about this process, see our guide on how to use a VPN with Xbox One and PS4. You can also configure your router to use a VPN connection, which we detail in the section below.
Nintendo Switch, PlayStation 3, or Xbox 360
If you're using any of the above systems to get your FIFA 19 fix, there's only one method of protecting your data with a VPN: install it to your router. This can take a little more time when compared to adding an app to your PC device, and it may not be possible with your current hardware. It's not as difficult as you might think, though. Just check out the section below to learn how to get started.
Install a VPN on your router for online gaming

It's not easy to run custom software on gaming consoles, not without hacking them to install Linux or another operating system. To work around this limitation, VPN providers deliver easy connections through router-based setups. This method allows you to configure your own home network to use encrypted data that protects every device that connects to your Wi-Fi, including Nintendo Switch, Xbox, and PlayStation.
Before you get started, check to see if your router is compatible with DD-WRT or Tomato firmware. Most devices do work with these packages, and a few come with them pre-installed. VPNs need full access to the router in order to protect your data, so if you don't have DD-WRT or Tomato installed, you may need to do this on your own. Learn more about flashing your hardware by checking our guide to DD-WRT routers or our complete look at VPN routers in general.
With the right firmware in place on your router, you're ready to add a VPN and start playing FIFA 19. You can follow these basic steps below to add VPN support to your router. Use a laptop or your PC to do this, one that's connected directly to the router itself via cable.
Go to your VPN provider's support page and look for a router installation section.
Create or download a config file (usually .ovpn) provided by the VPN.
Open a web browser, go to your router's Tomato or DD-WRT admin page and log in.
Go to Services > VPN and enable "Start OpenVPN Client", or the firmware's equivalent section.
Open the .ovpn file from the interface, or simply copy the correct information into the boxes provided.
Click "Save" followed by "Apply Settings".
Turn on your gaming console and connect to your home Wi-Fi network as normal. (Wired connections will also work.)
Enjoy your router-based VPN and unlimited, private FIFA 19 sessions.
Tips on gaming with FIFA 19 and a VPN
Connecting through a VPN is the first part of the battle. If you want to maximize your speeds and create the best FIFA 19 experience possible, check out the extra tips and tricks below.
Speed up a slow VPN connection
Even with the fastest VPNs on the market, you're bound to encounter a slow connection from time to time. This can be due to a variety of factors, not all of which are under your control. There are a few easy workarounds that can boost your speed or eliminate the lag, however.
Change ports – VPNs use specific ports to connect to the internet. Some ISPs throttle these ports without your knowledge. To fix this, check your VPN software's options and look for a place to change ports.
Switch VPN servers – Server location is the number one cause of slow VPN speed. Data has to travel between your gaming console and the VPN's network. If those servers are across the globe, some lag is inevitable. Switching servers can provide an immediate speed boost.
Use a wired connection – Wi-Fi isn't the most reliable way to connect to the internet. Crowded channels can make a connection slow or spotty. You can work around this by plugging your console directly into the router.
Wait an hour or two – Waiting it out is often the best way to fix a slow connection. Server congestion can happen when a high number of people try to connect at once. Even if it's the middle of the night at your home, the server you're using might be experiencing a swarm of users on their lunch break. Wait a few minutes or a few hours, then try again.
VPNs and DDoS attacks
Distributed Denial of Service attacks are unfortunately common in the online gaming world, especially in competitive matches for high profile games such as Dota 2, Hearthstone, or League of Legends. FIFA players run into these from time to time, as well. A DDoS attack can be targeted at the users themselves or at game servers in general. There's nothing you can do about the latter, but with a good VPN, you can prevent the former.
DDoS attacks rely on knowing where a person is located to launch the programs that cause connection issues. Using a VPN makes it more difficult to pinpoint your IP address. Even if the attacker does know your virtual IP, most VPN services have strong measures in place to prevent DDoS attacks from happening. ISPs usually don't offer this protection, giving VPNs a clear advantage.
Conclusion
It's pretty easy to use a VPN to protect yourself while playing FIFA 19. With the right service in place you can lock down your information, keep DDoS attackers at bay, and enjoy fast, unrestricted online multiplayer action on any device.
Which console do you prefer playing FIFA 19 on? Sound off in the comments below to show your support.