We are reader supported and may earn a commission when you buy through links on our site.
Learn more
Best VPN Software – Which One Is Right For Me?
There's no shortage of VPNs out there, but some providers offer much more robust and flexible software than others. But we've put them all to the test, and returned results on which apps are the best for most users. Read on to learn about the market-leading VPN software, and how to use it to guarantee your privacy online.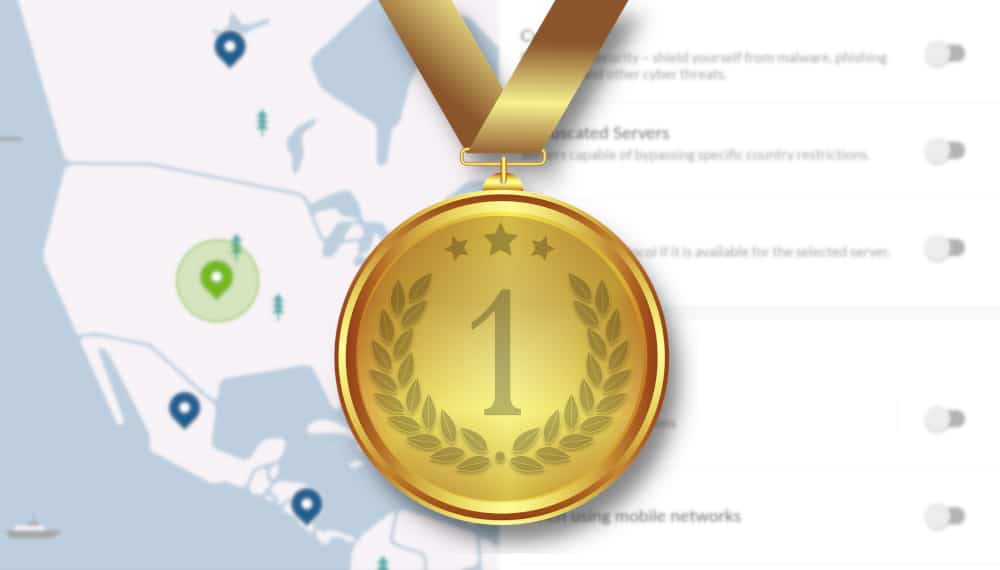 Most people think of virtual private networks (VPNs) as services. And they are, of course, as they provide non-local IP address access, anonymous web surfing, and a host of other privacy features. At the end of the day, though, we are in direct contact with VPN apps, not the company itself. That makes choosing the best VPN software arguably just as important as researching VPN services themselves.
The strongest encryption is useless if you can't make sense of the interface; here are the most user-friendly VPN apps on the market:
NordVPN – Best VPN Software – NordVPN offers high-security VPN software on virtually any device. Whether you're a newbie or a power user, NordVPN allows you to take back control of your privacy online.
Surfshark – One of the most affordable VPNs, with a modern UI design philosophy and unbeatable encryption.
ExpressVPN – One click is usually all you need to access a super-fast, secure server, no matter where you are in the world.
CyberGhost – With a colorful interface, casual VPN users will appreciate being able to customize settings through plain language options like "unblock streaming".
PrivateVPN – Lightweight apps that allow you to really dig into your encryption settings for optimal performance.
PureVPN – One of the most full-featured VPN apps, with a slew of cybersecurity extras like anti-malware and web filtering.
In a crowded marketplace, however, finding the best VPN software and apps for your favorite devices can be extremely frustrating. Do you simply use VPN browser extensions and call it a day? Maybe you're more interested in something specific like the best VPN software for Android? No matter your device preferences, it's important to spend some time looking into VPN apps to see which ones best suit your needs. We've got all you need to know in our coverage of the best VPN software below.
30-days money back guarantee
Best VPN software ranked
Why does VPN software even matter? Well, for starters, the app you're using is the only window to the VPN service. If it's clunky or difficult to use, you likely won't want to launch it, ever. Furthermore, VPN software has to run in the background every time you connect to the internet, otherwise it can't keep you safe. Nobody wants to be stuck with an awful app that soaks up resources or crashes all the time.
To help make your life easier, we evaluated the top VPN apps on the market (not just NordVPN vs ExpressVPN) and ranked them in order of usability. Here is our list of the best VPN software: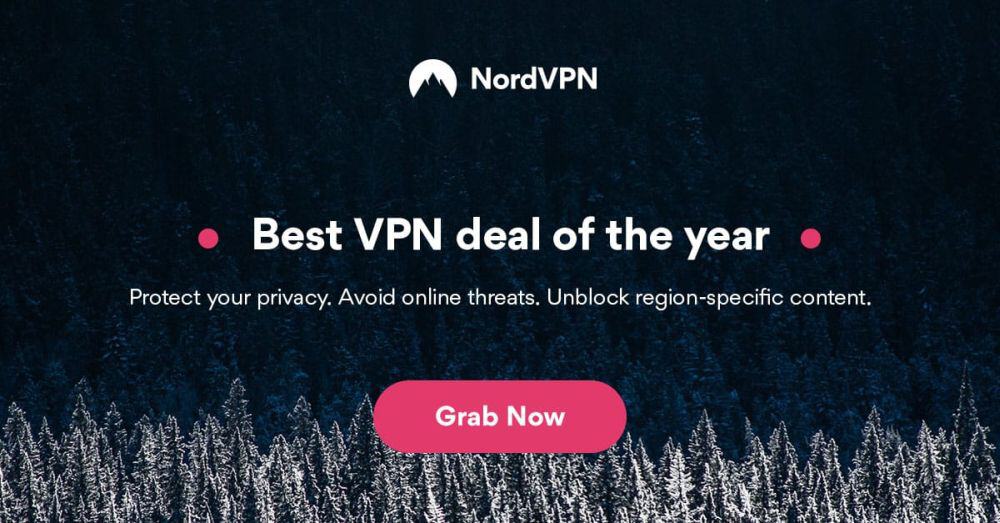 NordVPN is a popular, safe, and reliable VPN that runs an impressively large network of over 5,800 servers in 59 countries. Each of these is available without a single limitation on speed, server switching, or bandwidth, allowing you to sign on and enjoy endless downloads and streams from anywhere in the world. This massive amount of variety also allows NordVPN to offer unique features like double encryption, protection from DDoS attacks, and onion routing over VPN for extra online privacy.
NordVPN's lightweight and attractive software apps come with everything you need to stay safe on any device, from PC to Mac, Linux, iOS, Android, Fire TV, and more. You also get 256-bit AES encryption, DNS leak protection, an automatic kill switch, and a zero-logging policy that covers time stamps, DNS requests, IP addresses, and traffic when you join. It's extremely easy to set up NordVPN and use it on all of your devices thanks to its amazing app design, making it the perfect choice for any device you own.
NordVPN's software runs on all of the devices listed above, along with setups for Raspberry Pi, Tomato and DD-WRT routers, older versions of Windows, and even browsers via proxy setups.
Read our full NordVPN review.
Pros
SPECIAL OFFER: 2-yr plan (68% off - link below)
Different IP addresses aervers
Torrenting is explicitly permitted
Retains no metadata of your browsing
30-day money back guarantee.
Cons
Apps can be a bit cumbersome to use.

Surfshark is one of the newest VPN providers on the market. But in terms of UI, this is a huge advantage rather than a mark of inexperience; Surfshark has done away with the convolution of past VPN apps in favor of an interface anyone can use, and which just works for any use-case you throw at it.
For example, unblocking Netflix. No matter which of their 3200+ servers in 65 countries you choose from, you'll unblock on of the streaming giant's international content libraries–no tweaking of settings required. Another example is dealing with surveillance and censorship. Whenever Surfshark detects a third party trying to meddle with your connection, it will automatically deploy its Camouflage obfuscation and/or NoBorders anti-censorship modes–defeating obstruction before you even notice it is a problem.
With 256-AES-GCM encryption, zero logging and unlimited simultaneous connections to protect all your devices, it's clear Surfshark is a consumer-friendly software as a service offering.
Pros
Bypass government censorship with NoBorders mode
Server selection is dead simple and quick
Zero restrictions on simultaneous connections, apps available on every major device
Based in the British Virgin Islands, where there are no data retention laws
Helpful 24/7 live chat with an actual human being.
Cons
Growing network doesn't have same coverage as more mature VPNs
Power users may wish for more settings to fiddle with.
Read our full Surfshark review.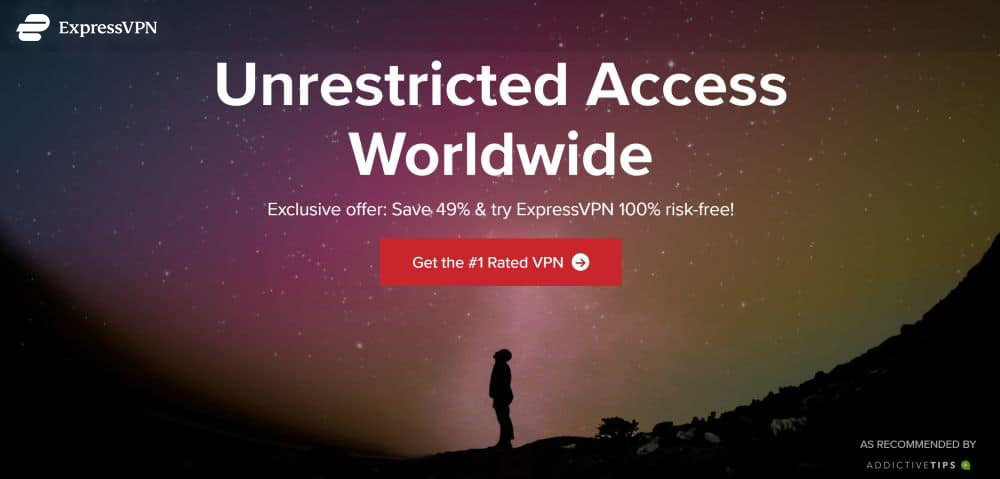 ExpressVPN is one of the fastest and most reliable VPNs you can find. It also offers an incredibly user-friendly software package for almost any platform. ExpressVPN runs smoothly on PC, Mac, iPhone, Android, Fire TV, and many other platforms, all with the same simple one-click interface and lightweight design. It's easy to log on and enjoy full online privacy and anonymity features. ExpressVPN lets you join with a single click and keeps you protected with a host of behind-the-scenes security features.
All of your data passing through ExpressVPN's network is secured with military-grade 256-bit AES encryption and backed by a strict zero-logging policy on traffic, DNS requests, and IP addresses. Information stays safe by an automatic kill switch and DNS leak prevention features on its software, as well. All of these work with ExpressVPN's network of over 3,000 servers in 94 different countries to give you a fast and secure connection anywhere in the world.
ExpressVPN has a massive variety of apps for all of your favorite software. This includes the platforms listed above along with browser extensions, gaming console support, Chromebook and router installs, and manual setups for Roku, Chromecast, and certain e-readers.
Read our full ExpressVPN review.
Pros
SPECIAL OFFER: 3 months free (49% off - link below)
Superfast servers (minimal speed loss)
AES-256 encryption
Keeps no logs of personal data
Live Chat Support.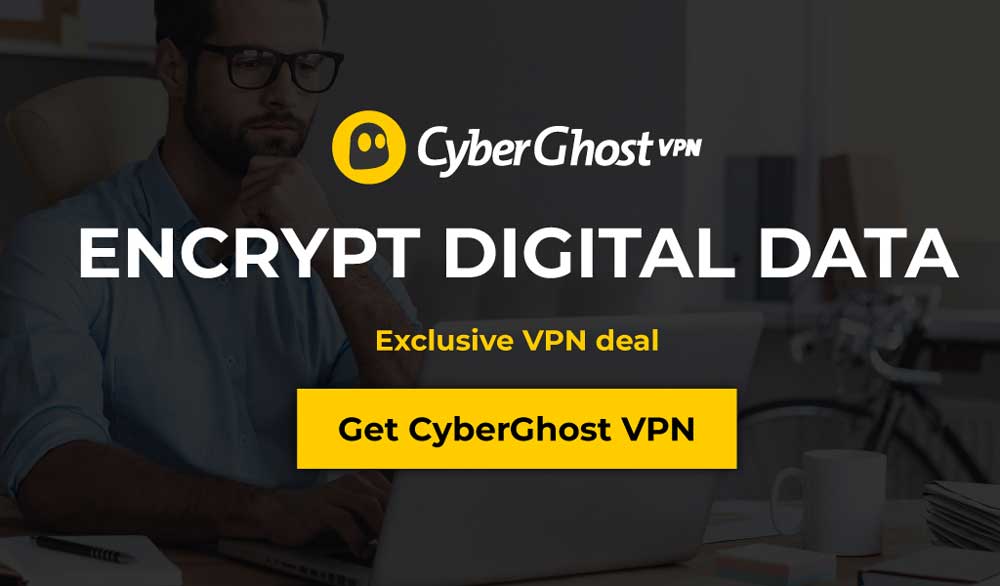 CyberGhost delivers an amazing VPN software experience for anyone interested in keeping their data safe and secure. The company's lightweight apps run on nearly every device imaginable, from iPhones and iPads to Android devices, tablets, TV streaming hardware, laptops, and more. As soon as you sign up you'll be able to access CyberGhost's impressively large network of over 6,000 servers in 87 countries, all with unlimited data and no restrictions on download speeds.
CyberGhost's privacy features keep everyone safe with 256-bit AES encryption on all data, a zero-logging policy on traffic, time stamps, and IP addresses, and both DNS leak protection and an automatic kill switch. These features hide your identity whenever you go online, allowing you to connect with fully encrypted data and an anonymous IP address no matter where you live. Best of all, you'll always have easy access to CyberGhost's top features thanks to its smart software design.
CyberGhost's apps cover all of the platforms listed above, including Fire TV, Android TV, and browser extensions for both Firefox and Chrome.
Read our full CyberGhost review.
Pros
SPECIAL OFFER: 79%OFF
Torrenting allowed
Robust encryption standards
Strict no logging
45-day no-quibble money back guarantee.
Cons
IPv6 WebRTC leak in macOS
Doesn't work well in China.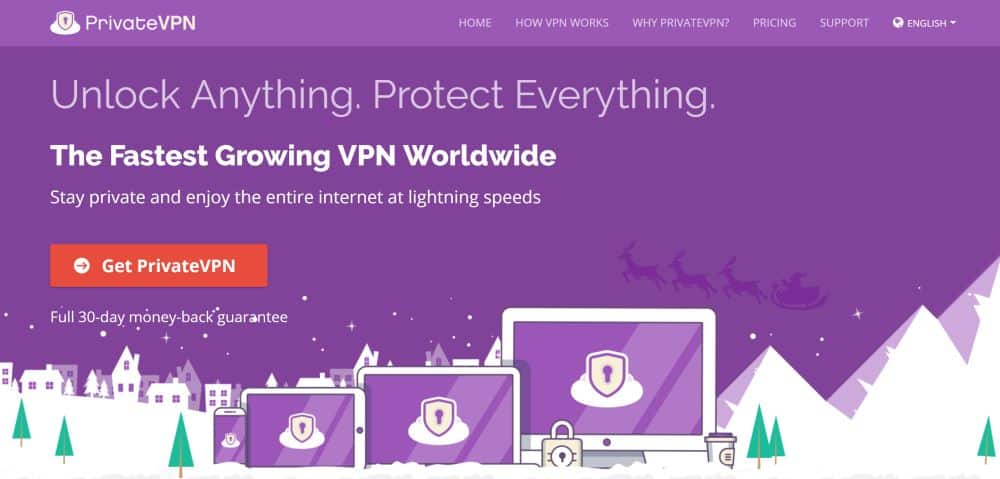 PrivateVPN is well-respected, strong, and safe VPN that makes it easy to keep your data and identity secure. It offers some of the best software choices in the industry, all designed with ease of use in mind. With PrivateVPN running in the background you can surf and stream in complete privacy on PC, iOS, Android, Mac, and other devices, all thanks to the company's lightweight and straightforward software that makes securing your data a breeze.
PrivateVPN operates a well-proportioned network of 150 servers in 59 different countries. Data is locked down and secured with 256-bit AES encryption to keep your connection safe, and an automatic kill switch and DNS leak protection prevent accidental identity reveals. PrivateVPN also delivers a zero logging policy on all traffic ensures your privacy is never at risk.
Read our full PrivateVPN review.
PureVPN puts a new definition on what constitutes good VPN software. The service not only offers strong security and anonymity features, it also includes a wide array of unique security suite options very few VPNs can compete with. Have you ever wanted reliable anti-virus protection on your device? How about malware shields, app blocking features, and built-in website filters? All of this is included with PureVPN's software, allowing you to toggle protections on and off with a single click.
PureVPN keeps data secure with a zero-logging policy on traffic, an automatic kill switch, military-grade 256-bit AES encryption on all data, and DNS leak protection. These features work together to keep your data secure no matter where you access the internet from. And with PureVPN's self-owned network of over 2,000 servers in 140 different countries, you're guaranteed a fast connection and anonymous IP address at all times.
Read our full PureVPN review.
What makes the best VPN software?
It doesn't matter if you're new to VPNs or a seasoned pro, there are certain things about VPN software that can make or break the whole experience. Below we take a closer look at what makes the best VPN software so amazing.

Use-based functionality
People don't just use VPNs for fun, they always have a specific goal in mind. Maybe it's keeping their data private, gaining access to foreign movie streams, or breaking through censorship firewalls. No matter the reason, good VPN software needs to make it as easy as possible for people to adjust the service to meet their needs.
One way of upping the functionality of a VPN app is to include options for increasing or decreasing privacy features. In general, the more secure your connection, the slower your speed becomes. More safety is good for breaking down censorship barriers, but bad for streaming Netflix. If anyone can switch modes with a few clicks, they'll enjoy the entire VPN experience more thoroughly.
Intuitive design
VPNs can seem complex, especially to newcomers to online privacy. Making the most basic sense out of encryption and logging jargon is enough to overwhelm many users. While it's good for VPN software to come with a lot of configurable extras, it's also important for it to keep things simple and intuitive.
One of the most vital features of VPN software is one-click connections. You need to be able to connect to a safe server within seconds of launching the app. After this, changing server locations is also important, so the locations browser should be within reach. Next, it's good to tuck configuration settings into a close-by menu so you can customize your experience. When done right, these simple features can make an ordinary VPN app extraordinary.
Strong mobile support for VPNs
More and more people are using mobile devices these days, and they're using them for more than just texting and checking the weather. Browsing the internet on a smartphone or tablet is a daily occurrence for most of us, yet we rarely stop and think about data security on these devices. Smartphones carry an incredible amount of personal, private information. Shouldn't you do everything in your power to keep that safe?
Running a VPN on an iPhone or Android device is key to locking down your information, especially on public Wi-Fi hotspots, which can be incredibly dangerous. Running the right VPN app will encrypt every scrap of data that leaves your phone while obfuscating your identity to make you as anonymous as possible. If the VPN software is bloated or difficult to use, you won't want to launch it in the first place, let alone keep it running at all times.
Added privacy features to VPN
DNS leak protection and an automatic kill switch are arguably the two most important features VPN software can include. These prevent accidental leaks of your identity or location, ensuring you stay safe and secure at all times, even if your Wi-Fi has trouble.
Beyond these basics, any extra features VPN software can offer are icing on the cake. If they let you tweak encryption or port settings, for example, you'll have the ability to bypass strict censorship walls when necessary. You can also enjoy extras like multi-hop VPNs for unique, forward-thinking privacy.
RELATED: Dangers of Using a VPN: Here's All You Should Know
Conclusion for VPN Softwares
Keeping your data safe and secure is easy with the right VPN. Choosing a service that has usable, intuitive, and lightweight software is a little more difficult. Our guide above gives you all the info and all the recommendations you need to lock down data on all of your favorite devices. With just a few clicks, you can enjoy the free and open Internet once again.
Got any opinions about what makes the best VPN software? Want to suggest something yourself? Share your thoughts in the comments section below!