We are reader supported and may earn a commission when you buy through links on our site.
Learn more
Dangers of Using a VPN: Here's All You Should Know
Using a VPN understandably makes you feel invincible, but there are still a few important risks involved that you should keep in mind. Today, we help you understand better what a VPN can and can't do to secure your privacy online. You'll also read about the VPN providers that work the hardest to keep you safe.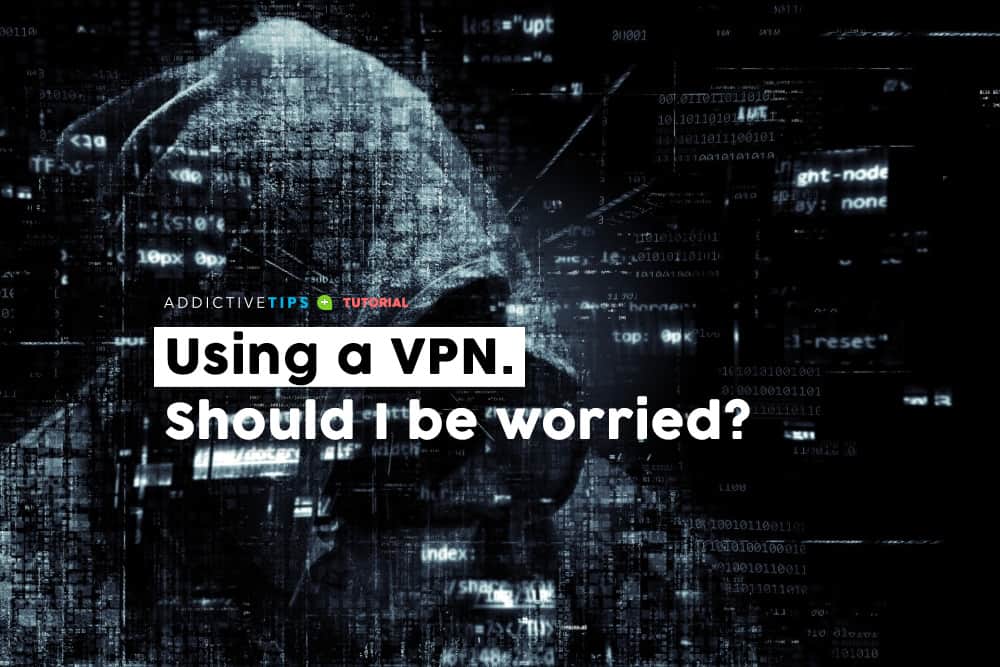 The Internet is full of dangers, protect yourself with these trusted VPNs:

NordVPN – Safest VPN Overall – NordVPN has been around for a while, and has a proven track record of countering Internet dangers as they arise. Powerful encrypted network, good logging policy.
Surfshark – CleanWeb anti-malware/tracking/adware suite, RAM-only servers, and the most modern encryption protocols.
ExpressVPN – Tried and true champion of consumer privacy, with blazing fast network speeds.
PrivateVPN – Flexible yet powerful encryption methods, entirely self-owned and operated server network for complete transparency and oversight.
Most of what you hear about VPNs is positive: they provide encryption, online privacy, device security, etc. While virtual private networks do come with a ton of benefits, they're not always perfect at what they do. There are, in fact, some dangers of using a virtual private network. Below we discuss these issues and give tips on how to stay safe both with and without a VPN.
30-days money back guarantee
Basics of VPNs
VPNs provide online privacy and digital anonymity, making them ideally suited for staying safe online. They can also defeat internet fast lanes introduced by broken net neutrality laws, all thanks to a few handy features.
Encryption and Virtual IP Addresses
VPNs provide several unique features to keep you safe online. Two of the most important are encryption and virtual IP addresses.
Encryption locks data in a layer of unbreakable code. With this in place, your information becomes unreadable to third parties, including cyber criminals, government agencies, and ISPs. No one can see what you're downloading, or which websites you're visiting with a VPN in place.
With a VPN, you also gain access to virtual, non-local IP addresses. This effectively makes you invisible online, as no one can tell where you're really located or who you are.
Both of these features work together to provide online security on any device you use. When they do their job, you can stay safe no matter where you are, how you connect to the internet, nor what you do online.
Logging Policies
One of the big selling points you'll see for many VPNs are the particulars of their logging policy. Most of the time you'll see things like "zero-logging policy" or "no logging policy on traffic". What this means is simply that the VPN doesn't keep activity records on what its users are doing while connected to their service.
Each time you log onto a VPN server, you agree to send your traffic through those devices. Since the VPN can decrypt information packets (it's necessary for the service to function), it's possible that the VPN company can store logs detailing what sites or which files are downloaded by which account. If you're concerned about your privacy, you want a zero-logging policy to ensure none of this information is ever stored long-term.
Free vs Paid VPNs
One of the central dangers of using a VPN is choosing the wrong one. Free services that advertise on browser extension stores and mobile marketplaces are notorious for claiming fast downloads and anonymized activities when in reality they can be more dangerous than not using a VPN at all.
If a VPN service doesn't charge its customers, the company has to bring in revenue from somewhere else. The most common source is selling user information the VPN promised to protect. If you aren't paying for the service, you're not the customer, you're the product. This holds true for nearly every free VPN service. It's always best to stick with trusted and reliable paid sources to ensure your information stays as secure as possible at all times. And besides, VPNs don't cost as much as as they once did.
VPN Limitations
VPNs are incredibly useful and powerful tools, but they can't do everything. They're best used to secure data that leaves your device. What happens on your computer isn't usually affected by a VPN, which is why firewalls and virus protection are still crucial.
All devices aren't automatically protected – If you use VPN software to protect your PC or smartphone, that's the only device that gets protected. In order to keep data safe, you must install an app on every device that connects to the internet (or else use a VPN router).
Viruses and malware are still a threat – Most VPNs do not protect your computer from viruses or malware. You'll still need to be mindful of downloading suspicious files, especially through torrent and P2P networks.
Speed issues – VPN will often slow your connection speed by 10-25% depending on the service, all thanks to encryption overhead. This can be frustrating if you frequently stream HD movies or do a lot of online gaming.
Dangers of Using a VPN
Now that you know how VPNs work, it's time to learn how they can be abused. In general, if you can find a reliable, paid VPN service, you won't have to worry about any of the dangers listed below. It's always good to keep an eye out for these problems, though, as when it comes to online privacy, you can never be too vigilant.
Can You Trust a VPN?
How do you know you can trust your VPN to actually keep your data safe? When it comes down to it, you can't. There are very few external security audits that take place on VPN services, meaning there's no way to verify with 100% certainty that a company follows through with all of its promises.
Even if a VPN says it provides bulletproof security, even if it claims zero-logging on everything, you can never be sure. You're sending your data through a third party, after all, which involves at least a little trust.
IP Logging
The core of any VPN's privacy features is always its logging policy. Most services claim zero-logs in as many areas as possible. While it's great to promise this, what's to stop a VPN from storing data anyway? Very little, it turns out, which means a zero-logging policy on a disreputable VPN is practically useless.
Jurisdiction
Where precisely in the world a VPN is registered makes a huge difference in how secure it is. For example, even if a VPN advertises a strict zero-logging policy, if they're located in a country whose government requires data retention laws, the VPN can be forced to store user information in secret. In this case, it doesn't matter what the VPN's policy is, your data can be compromised.
RELATED READING: Best and Worst Countries for Internet Freedom
Traffic Restrictions
Although it's not as dangerous as IP logging or being generally untrustworthy, VPNs have often been caught artificially throttling or blocking traffic of its users. This most commonly presents as firewalls that prevent P2P network access or torrent downloads, both of which can slow down an entire VPN's service based on the nature of the connection. Occasionally, though, VPNs will cripple a connection if a user downloads or streams too much.
How to Get a Good VPN that Isn't Dangerous
Although there can be certain dangers to using a VPN, that doesn't mean they're all bad. Finding a good quality VPN still provides a ton of useful features that can help keep you safe online. To make sure you don't regret your VPN purchase, we've provided a handful of recommendations below, along with useful criteria to evaluate a VPN on your own.
Essential Features Every Provider Must Have
You don't have to be a computer expert to choose a VPN. Companies go to great lengths to make sure their VPN is easy to install and to use on a variety of devices, including smartphones and PCs. In most cases you can connect with just a few clicks, no configuration required.
Finding the right VPN takes a little work. We've made that easier by providing a list of the most important criteria for selecting a VPN. Keep reading and you'll be surfing safely in no time.
Fast speeds – VPNs can be slower than a standard internet connection. Make sure your VPN compensates with top speed servers.
Privacy and security – Stronger encryption and privacy policies means a better online experience.
Server network – In order to spoof a specific IP address, your VPN has to have servers located inside that country.
Zero-logging policy – Your information can only stay secure if the VPN has a strict zero-logging policy.
Best VPNs to Keep You Safe Online
If you're not sure which VPN to try, check out our recommendations below. Each one is fast, secure, and reliable, making it the perfect choice for everyday surfing, streaming, downloading, and more.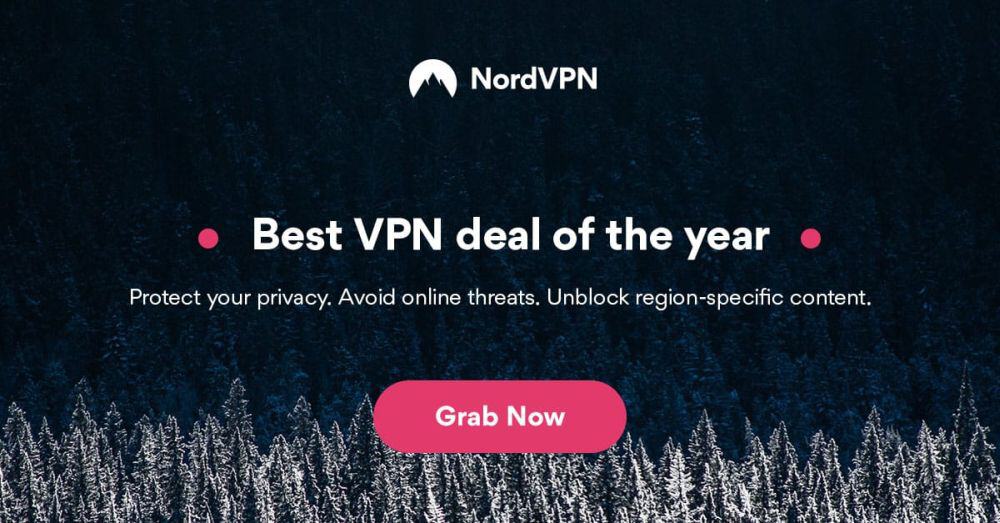 NordVPN has a lot of stand-out features, but the most impressive is the size of its server network. The list is constantly growing, but at the time of writing it sits at over 5,500 servers in 59 countries, one of the largest in the business. NordVPN puts these to good use by providing unique services you won't find with other VPNs, including speed-boosted P2P downloads and double encryption servers for added security.
NordVPN also offers an incredible zero-logging policy that covers everything from bandwidth to time stamps, traffic to IP addresses. None of your activity is ever recorded or shared with third parties, giving you an unprecedented amount of privacy and peace of mind. Being based in Panama helps ensure that copyright trolls and overzealous authorities in the U.S. and Europe can never force NordVPN to start keeping logs, as well.
Backing all of these security features is 256-bit AES encryption on all data, an automatic kill switch, DNS leak protection, and a host of customizable encryption features to give you all the anonymity you could ever want.
Read our full NordVPN review.
Pros
Unblocks US Netflix, iPlayer, Amazon Prime and other streaming services
5,400+ servers globally
256-bit AES encryption with perfect forward secrecy
No logs and encrypted connections for total privacy
Customer Service (24/7 Chat).
Cons
They can take 30 days to process refunds.

Many VPNs and proxies promise the world in terms of privacy, but have some glaring holes in their security and policies. But not Surfshark, a rising star in the VPN industry. Launched in 2019, they've clearly learned from the (many) mistakes made by providers which have come before. The result is a lightweight but extremely effective piece of privacy software that you can trust to shield you from the Internet's many dangers.
While affordable, Surfshark doesn't compromise on privacy provisions, using the unbreakable 256-AES-GCM cipher and only the fastest, most secure tunneling protocols available (OpenVPN, IKEv2/IPSec, WireGuard, and Shadowsocks on Windows). These features alone are enough to keep snoops and hackers out of your business while anonymizing your activity online.
Additionally, Surfshark lets you toggle their CleanWeb anti-malware, popup, and tracking suite on every single one of their 800+ server network. Backed by RAM-only server infrastructure and an audited-and-passed logging policy, it's clear Surfshark takes its role seriously.
Pros
Reliably unblocks Netflix US, UK, Japan, and more
Unlimited server switching
CleanWeb mode blocks ads and popups before they load, saving your mobile data and speeds
Absolutely no logging of connection data, IP addresses, bandwidth used, or traffic
Responsive customer support available 24/7.
Cons
Overall, not much to complain about
Young VPN still has plenty of room to grow in terms of advanced functionality.
Read our full Surfshark review.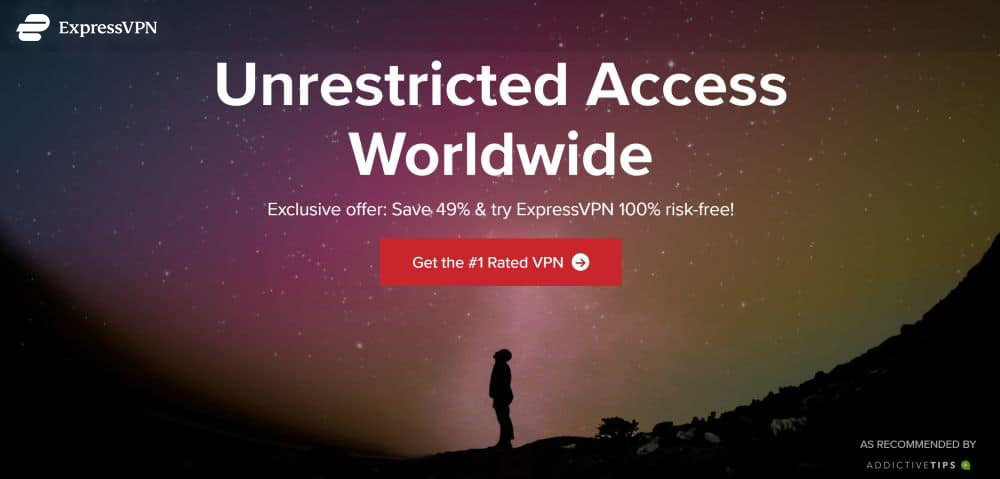 Speed is the most praiseworthy part of the ExpressVPN experience, making it perfect for surfing, downloading, and streaming movies. With ExpressVPN, you'll have access to over 3,000 servers in 94 different countries, providing a fantastic amount of variety for getting around geo-restrictions without sacrificing speed. The custom apps are incredibly easy to use, as well, delivering a friendly "on" button that automatically connects you to the fastest server. You can also launch a speed test from several versions of the app to get detailed info on how well the network is performing.
ExpressVPN's privacy features keep you safe no matter what. Data is locked down with 256-bit AES encryption and backed by a zero-logging policy on all traffic, DNS requests, and IP addresses. DNS leak protection and an automatic kill switch provide a reliable safety net in case of an accidental disconnect, as well. You'll also be able to run your VPN just about anywhere, including Windows, Mac, and Linux desktops, laptops, Android and iOS smartphones and tablets. With ExpressVPN you know you'll have a fast and secure online experience each time you log in.
Read our full ExpressVPN review.
Pros
Unblocks American Netflix, iPlayer, Hulu
3,000+ super fast servers
No DNS/IP leaks found
Strict no-logging policy
24/7 Customer Service.
Cons
Month-to-month plan has high cost.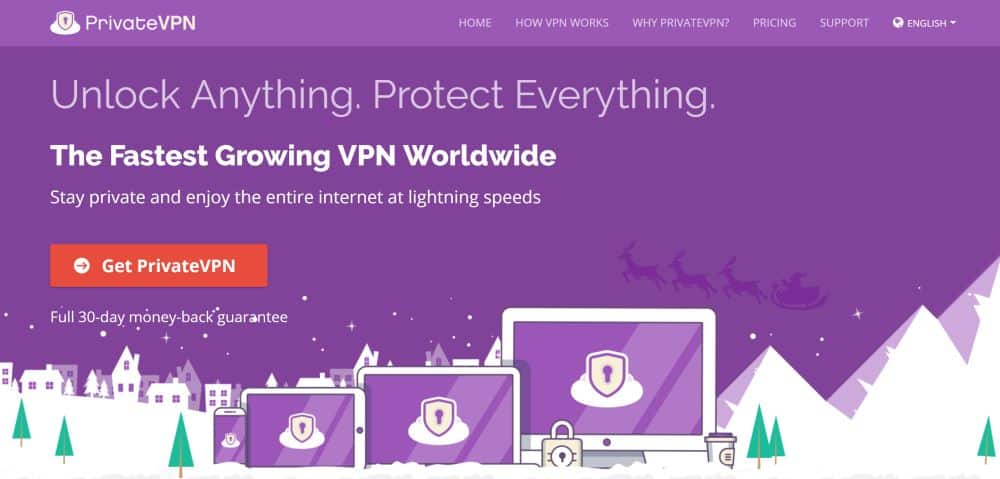 PrivateVPN is a superb VPN designed to be as easy and simple to use as possible. Beginners will appreciate the software's straightforward design, and veterans will love the strong privacy and security features included in the apps. And everyone will love PrivateVPN's fast speeds and helpful privacy extras. With PrivateVPN you can stay safe and secure while streaming movies, checking your e-mail, or browsing social media, no matter where you go.
PrivateVPN runs a small but strong network of 150 servers in 60+ countries, enough to deliver great speeds and a large number of IP addresses around the world. The company locks down data passing through this network with 256-bit AES encryption, and it keeps your connection safe with an automatic kill switch, DNS leak protection, and a zero logging policy on traffic.
Conclusion
On the whole, VPNs are safe to use and provide a host of features that can keep your data and your identity secure no matter what. If you choose an unreliable VPN, however, or one of the many sketchy "free" services that float around the internet, you could very easily put your privacy at risk without even knowing it. Stick with our recommendations above and you'll be safe each time you go online, guaranteed.
Got any other questions or concerns about how VPNs guard your data? Ever had a bad experience with a free (or paid) provider? Tell us about it below.