We are reader supported and may earn a commission when you buy through links on our site.
Learn more
VPN Routers: What Are They, And Are They Right For You?
VPN routers have a ton of utility, and there are multiple reasons you might want to set one up. If you're not sure where to start, today's guide is for you; we'll teach you above VPNs, how to install them on routers, then how to use your VPN router to protect your entire home or office network.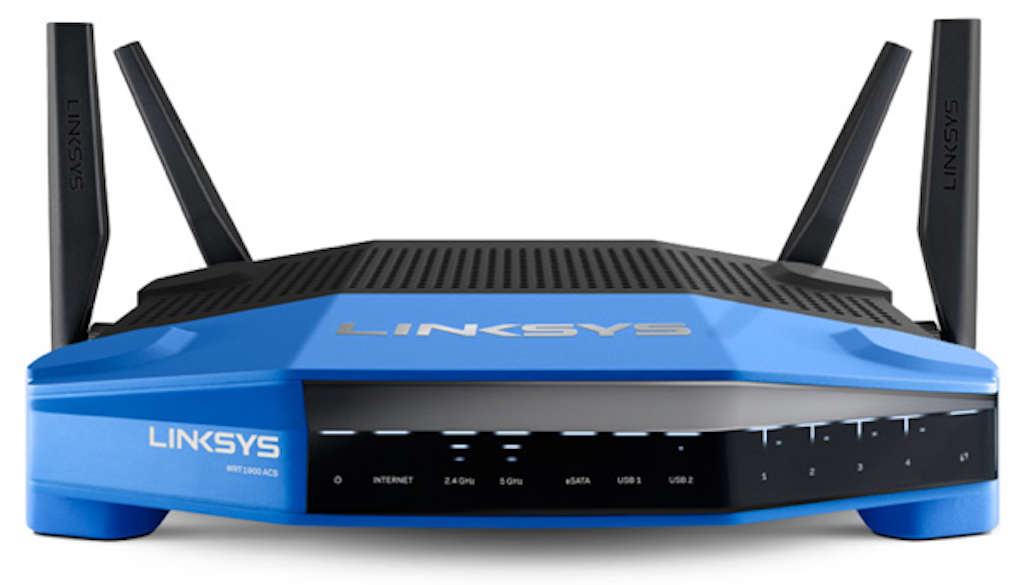 VPNs are no longer seen as niche technical software these days. With the myriad of different threats to our online security and privacy, from increasingly bold hackers to new revelations about government surveillance, VPNs have gone mainstream. But even most VPN users do not always use them to their full capacity. As well as having a VPN on your computer, most now also offer dedicated apps to allow you to protect your smartphone and tablets too. And since multiple concurrent connections are available with most subscriptions, it is possible to secure all your devices with a single VPN account.
But with the explosion in the number of internet-enabled devices we are using day to day, not to mention the arrival of the Internet of Things (IoT) which is seeing internet connections added to just about every item around the home, even this isn't always enough to guarantee we are completely safe online.
These router-compatible VPNs are the best way to boost your network security:
NordVPN – Best Router VPN – NordVPN sets the industry standard for cybersecurity, with military-grade encryption, thousands of servers worldwide, plus an independently audited logging policy.
Surfshark – Surfshark's advanced tunneling protocols, automatic obfuscation, and myriad leak protection offer plenty of smart functionality to your router.
ExpressVPN – When speed is paramount, ExpressVPN's robust worldwide server network enables you to get the most of your VPN router.
This is where VPN Routers come in. Running a VPN connection through your router makes it possible to bring the security and privacy benefits of a VPN to all of your connected devices. In this guide, we will tell you how to do that as well as telling you everything you need to know about VPN Routers and recommended the best VPN provider to use with one.
30-days money back guarantee
What is a VPN Router?
A VPN router is (in most cases) simply a normal internet router with VPN client software installed on it. Every router contains something called 'firmware', which is essentially the router's operating system. If that firmware is advanced enough to allow you to install software onto it, it is possible to add VPN software to a router and run a VPN through the router in much the same way as you would a smartphone or computer.
This means that the router itself has been configured to directly connect to a VPN. It will still throw out your Wi-Fi signal as usual, but this signal is now protected by a VPN. That, in turn, means that any devices that connect to the router's Wi-Fi connection are automatically protected by the VPN. It really is as simple as that. There are a number of advantages to using a VPN router over conventional VPN software, but there are also some disadvantages too:
Main advantages of using a VPN Router
Every device that connects to the router is protected by the VPN. This includes all computers, smartphones, and tablets, but also any other gadget and gizmo around the home that is internet-enabled too.
You don't have to worry about connecting to your VPN service or signing in every time you go online. When you add a VPN to a router it is permanently connection which means you can be sure you are protected by your VPN 24/7.
Devices that cannot usually run VPN software can still be protected. This includes the likes of Smart TVs, Games Consoles, set-top boxes, and other Internet of Things devices.
A router connection only counts as one connection on most VPN subscriptions meaning you can protect every internet-enabled device when at home, and still use VPN software to protect mobile devices when you are out and about.
Disadvantages of using a VPN Router
There is only really one significant downside to using a VPN router, and that is connection speeds. Encrypting and decrypting data, as a VPN does, is a big deal and can use up a lot of your processor capacity. Most modern computers and smartphones have big enough processors to handle the job without a problem. But this is not always the case with routers.
RELATED READING: Why is my VPN so slow?
Many routers, especially the new mini VPN boxes which have emerged in more recent times, are not powerful enough to do this job well. The result for users can be a dramatic drop in internet connection speeds. This can be a big problem when you are trying to do things like downloading, streaming, or playing online games.
However, there are also some pretty robust VPN routers available which are up to the job and which should hold up your connection speeds well. So, if you are planning to use a VPN router, it is highly advisable to opt for one of these.
What Makes a Good VPN?
There are no shortage of VPN providers on the market at the moment. Recent estimates put the figure at around a thousand. It can, therefore, seem a daunting task choosing which VPN provider to go for. Many of those providers will offer guides and advice on how to set up their VPN on routers. However, these are often very technical and can put users who are not tech-savvy off the idea altogether. Others offer software which just needs to be installed on a VPN-enabled router in order to work. However, this software is often only available for a very small number of devices, which can really limit customer choice.
But there are three VPN providers which stand head and shoulders above the rest when it comes to servicing the needs of VPN Router users. They have developed their app to work on a wide range of different VPN-enabled routers. They also offer guides on how to set up their VPN manually on just about every VPN-enabled router available right now.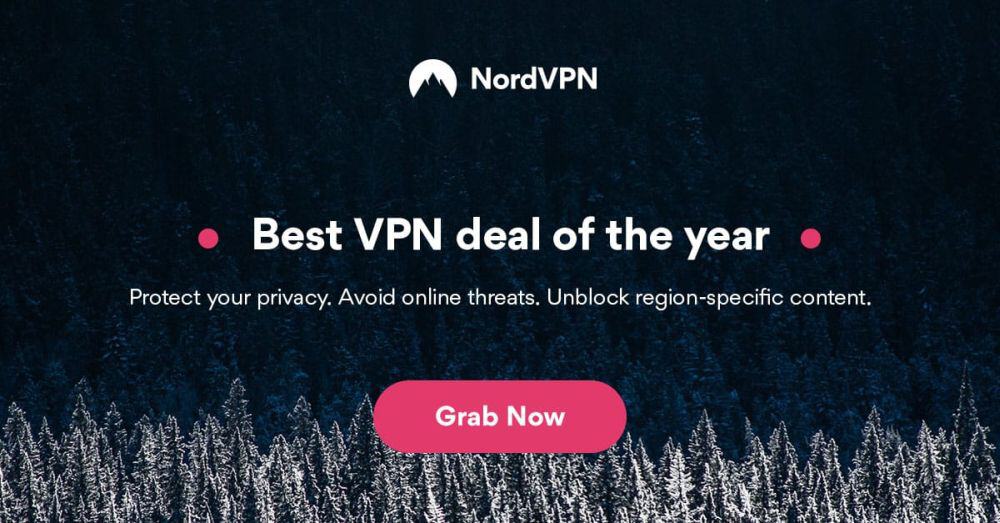 NordVPN installs easily onto any router, and the default settings are excellent for boosting your cybersecurity considerably. However, if you do like to tinker, there's a wealth of advanced privacy provisions that will enable you to optimize your VPN router for any task.
There's variable encryption strength with 256-bit AES as the default, plus OpenVPN, L2TP, and other protocols to specify. You can even make use of NordVPN's many specialty servers to boost performance for P2P filesharing, gaming, double encryption, and more. On the subject of servers, NordVPN has them aplenty: over 5,500 servers dot the globe in 59 countries.
Good performance across the network enables fast torrenting, HD streaming, or VoIP video calls anywhere in the world. And with NordVPN's exceptional no-logging policy, you leave nary a trace behind for snoops and hackers to pick up on.
Read our full NordVPN review.
Pros
SPECIAL OFFER: 2-yr plan (68% off - link below)
Fast and stable connections
Up to 6 simultaneous connections
Based in Panama
Money back guarantee policy (30-days).
Cons
Can't specify City or Province in App.

Surfshark is a relative newcomer in the VPN world, but they've got all the right features to count among the very best providers. Router installation is extremely simple, made even moreso with a comprehensive tutorial on their website. If you get stuck reach out to support–they're available 24/7 via live chat, as well as by phone or email.
Privacy provisions are on point, with 256-AES-GCM encryption and OpenVPN, IKEv2/IPSec, WireGuard protocols to choose from. Obfuscation automatically enables on all of Surfshark's 800+ servers whenever its needed, and you can even activate their CleanWeb anti-malware/virus link/popup/ad tracker software whenever you want.
RAM-only servers reinforce Surfshark's outstanding "strictly never" logging policy, along with jurisdiction in the British Virgin Islands for true privacy.
Pros
Break through harsh censorship to securely access social media and foreign news sites
One of the first VPNs to implement RAM-only servers
Zero restrictions on simultaneous connections, apps available on every major device
Logging policy independently audited and verified
Support staff manned by actual human beings 24/7.
Cons
Growing network doesn't have same coverage as more mature VPNs
Relatively young VPN still has to prove itself trustworthy over the long haul.
Read our full Surfshark review.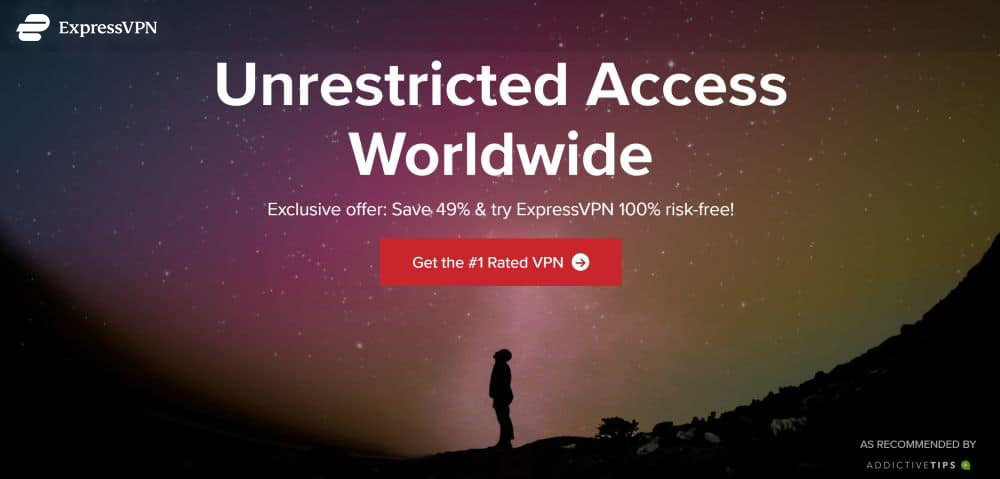 ExpressVPN offers a comprehensive VPN service which makes them one of the leading VPN providers for all customers, not just those looking to use a VPN router. They specialize in super-fast connection speeds, which is ideal for use with a VPN router. These speeds are also consistent and reliable regardless of which server you choose to connect to. There are plenty to choose from as well, with more than 3,000 servers in 94 countries around the world.
Their security and privacy protections are also excellent too. ExpressVPN's encryption is as good as any other premium provider on the market right now. And being based in the British Virgin Islands means that ExpressVPN can take advantage of their excellent local privacy laws to guarantee that no activity or connection logs will be collected. They have no bandwidth or file type restrictions either which means there is no limit to how much you can use their service for, or what you can do online. They are a little bit more expensive than some of their competitors, but the higher level of service they offer for VPN router users make this a worthwhile investment.
Read our full ExpressVPN review.
Pros
Unblocks American Netflix, iPlayer, Hulu
3,000+ super fast servers
No DNS/IP leaks found
Strict no-logging policy
Live chat support available.
Cons
Month-to-month plan has high cost.
The Express VPN app is available to be directly downloaded onto more VPN-enabled routers than any other provider around right now. At the time of writing, it is compatible with the following popular routers, with more being added all the time:
Asus RT-AC56(U/R/S)
Asus RT-AC68U
Asus RT-AC87U
Linksys WRT1200AC
Linksys WRT1900AC(S)
Linksys WRT3200ACM
Netgear R6300
Netgear R7000
Netgear Nighthawk R7000
In addition to this list, it is also possible to manually install ExpressVPN onto a wide range of other routers too. The exact process of doing this will vary depending on which router you are using. But if you head over to the ExpressVPN website, by clicking on one of the links in this article, you will find detailed guides for numerous different routers from the following manufacturers:
D-Link
Netduma
Sabai
TP-LINK
Other Asus
How to get a VPN-enabled router
It is important to remember that not all routers are able to have a VPN added to them. The number of routers that are VPN-compatible has grown considerably in recent years, but they are still a small minority of the over router market. However, there are still a few different ways that you can get hold of a VPN-enabled router. The mains ones are:
Buy an out-of-the-box VPN-compatible router
They may still be a minority of the overall router market, but there are still a number of routers you can buy off the shelf (or rather off the internet) which are already VPN compatible. This is undoubtedly the easiest way to get a VPN up and running on your router as all you have to do is download your VPN app and you are away. The list of routers above which can accept the ExpressVPN app is a good starting place if you are wondering which routers this covers.
However, there are a few downsides to an out-of-the-box VPN-compatible router which users should also bear in mind. The main one is that they tend to be more expensive than a regular router. Buying a VPN compatible router is likely to set you back somewhere in the region of US$200 – US$300 on average. Some are available for less. But you will be able to get a regular router with faster connections for less than half of this. It is worth the extra money for the protection and ease of use offered by such a VPN, but for some users, the extra cost involved will be off-putting.
Flash new router firmware
As we explained at the beginning of this article, all routers come pre-installed with software known as firmware which essentially acts as the devices operating system. With many routers, it is possible to either replace that software or add new software to it, which adds the capacity to run a VPN to your router. This process is known as flashing and while it may sound technical, it is actually fairly straightforward to do. There are two main pieces of firmware that you can 'flash' onto a router to add the capability to connect a VPN. Those are:
DD-WRT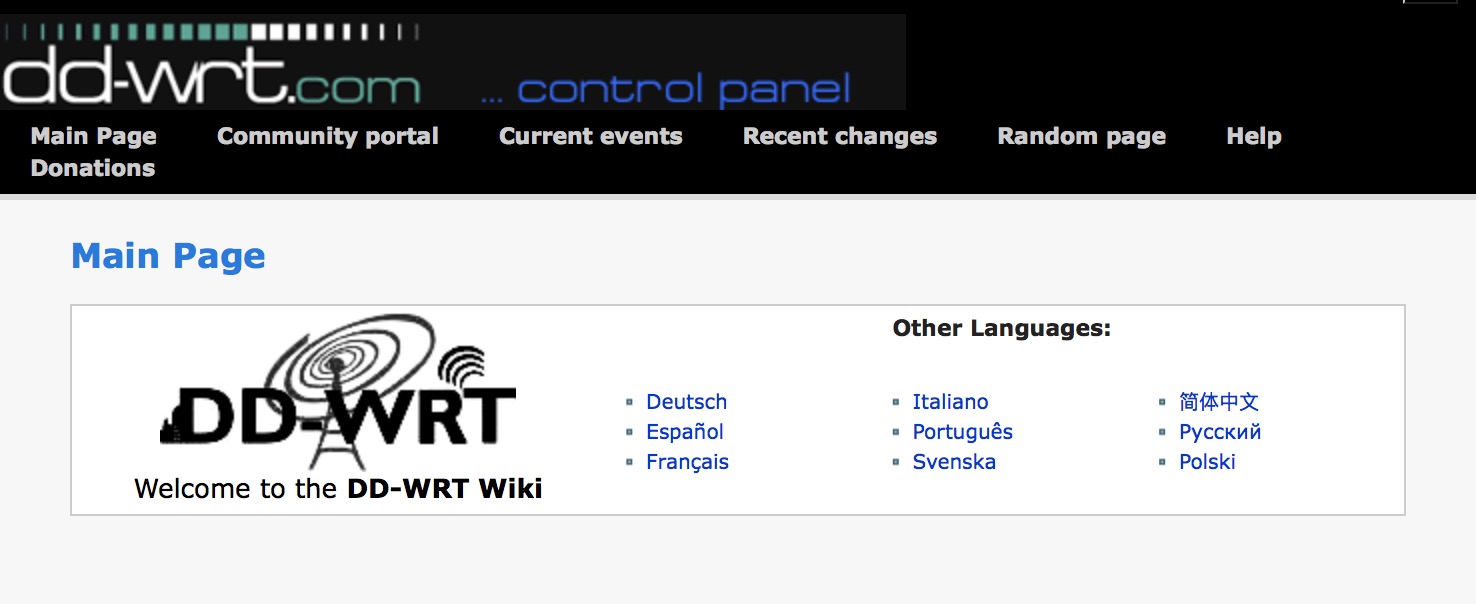 DD-WRT is a piece of open-source firmware which intends to open up routers to new functionality including adding the ability to run a VPN on them. With DD-WRT installed on your router, you should be able to do things like adjust the strength of your Wi-Fi signal, manage your router's quality-of-service settings to prioritize certain types of traffic, and even access your home network remotely. It is free software which essentially upgrades your existing router to the spec of a business grade router. The basic framework for DD-WRT supports the OpenVPN protocol, which is the strongest and most commonly used VPN protocol around. But it is also the most processor-intensive and as a result, many routers cannot handle it. As a result, it is most common to use DD-WRT with the PPTP protocol which is less secure but less processor-intensive.
Tomato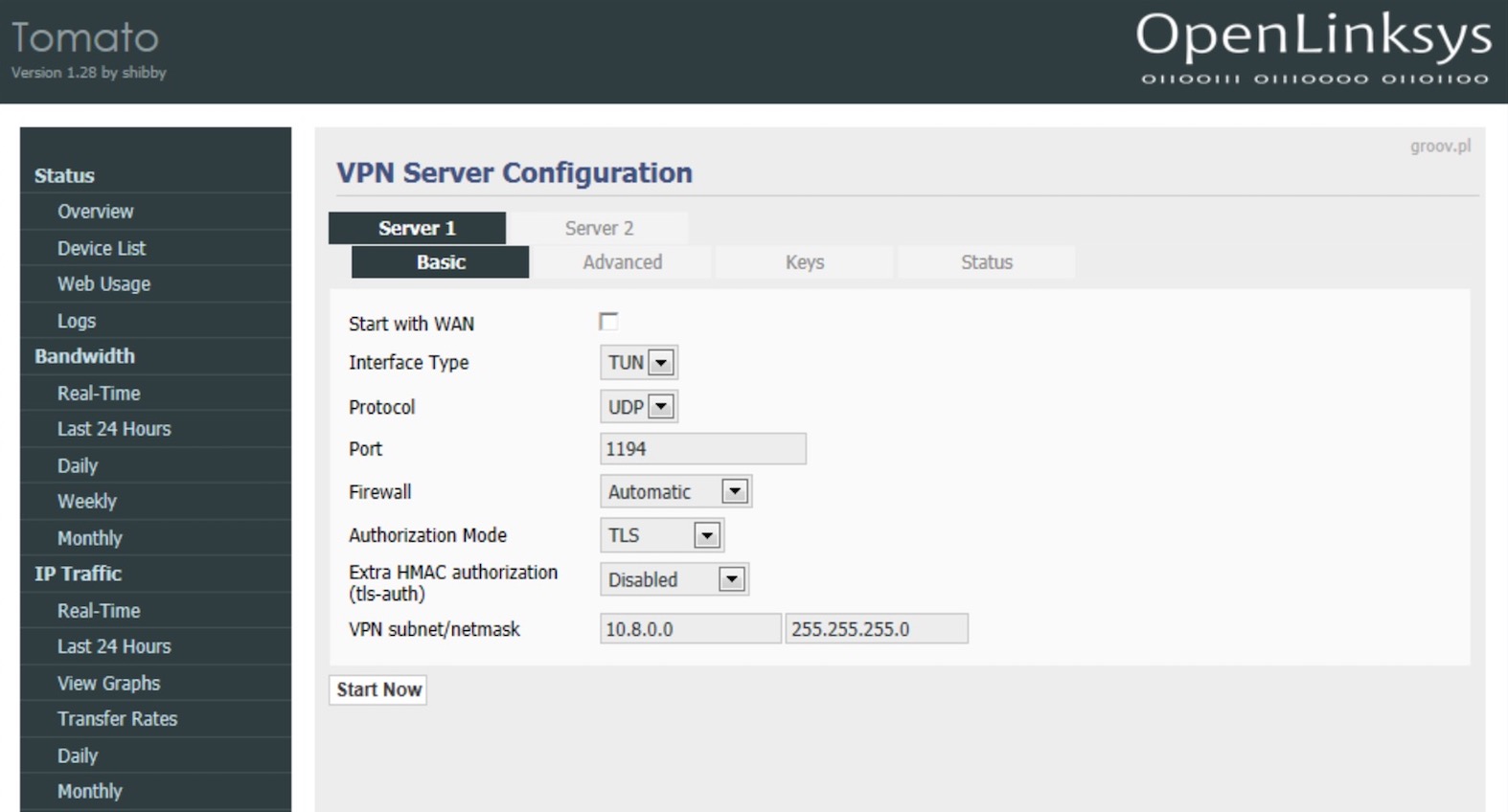 The only most commonly used piece of firmware for flashing is Tomato. Tomato is a Linux-based firmware which works in a similar way to DD-WRT. It is also free-to-use but is not compatible with as many routers as DD-WRT is. It does, however, offer better features in some areas, including better bandwidth monitoring and multi-VPN switching. Many routers will support either one or the other of these two pieces of firmware, so the decision over which to use is often made for you.
OpenWRT
Not for the faint of heart, OpenWRT is an incredibly versatile, open-source router firmware. It features OpenVPN baked right into its software, opening the door to all sorts of customizations. We wrote a full guide on using and configuring a VPN with OpenWRT, so check it out.
Buy a pre-flashed router
There are a lot of online guides telling you how to flash either DD-WRT or Tomato firmware onto your router. But if you feel that the process is beyond you, or simply can't be bothered with it, there is another way. You can buy a pre-flashed router. There are a number of websites that sell routers which have already been flashed with the appropriate firmware to make them VPN-compatible. Flashrouters is the best known of these although they do tend to be on the expensive side and you might save a little if you take the time to search Amazon, eBay or a similar site. A pre-flashed router saves all the hassle of the flashing process and will often come with your chosen VPN already enabled and ready to use straight out of the box. But you do have to pay extra for this privilege.
Conclusion
There are plenty of compelling reasons why using a VPN router makes sense these days. As the Internet of Things (IoT) expands rapidly and more and more devices around our home are connected to the internet, it is natural to want to protect these from the various privacy and security threats there are out there. A VPN is the best way to do this, but many of these devices cannot have VPN software installed onto them. A VPN router offers a solution to this issue. It allows you to protect all of your internet-enabled devices around the clock.
But if you want to use a VPN-enabled router, there is a cost involved. You either have to pay a little more for a router which is already VPN-enabled, or which has been flashed with firmware that allows it to have VPN software added to it. Or you have to do this flashing yourself, which can be a little technical for some users. Ultimately, the benefits of using a VPN router outweigh these extra costs, but there is no doubt that these are what is holding back the VPN router market at the moment. One thing which is not in doubt at the moment is which VPN provider is the best to use with a VPN-enabled router. ExpressVPN is currently head and shoulders above the rest for routers right now and if you have decided to use a VPN router, we strongly suggest you choose them as your provider.
Have you got a VPN router? Did you flash the firmware yourself or buy one with existing capabilities? How have you found it to use? Have you had any issues with connection speeds or any other problems? Would you recommend other readers opt for a VPN router too? We are always interested to hear the thoughts and experiences of all our readers, so why not share them with us using the comment box below?