We are reader supported and may earn a commission when you buy through links on our site.
Learn more
Best VPN for Multiple Devices in 2021
Chances are good that you routinely access the Internet via more than one device, so why buy a VPN that limits you? Today, we'll show you the best VPNs for multiple devices, so you can enhance your privacy online no matter how you choose to connect.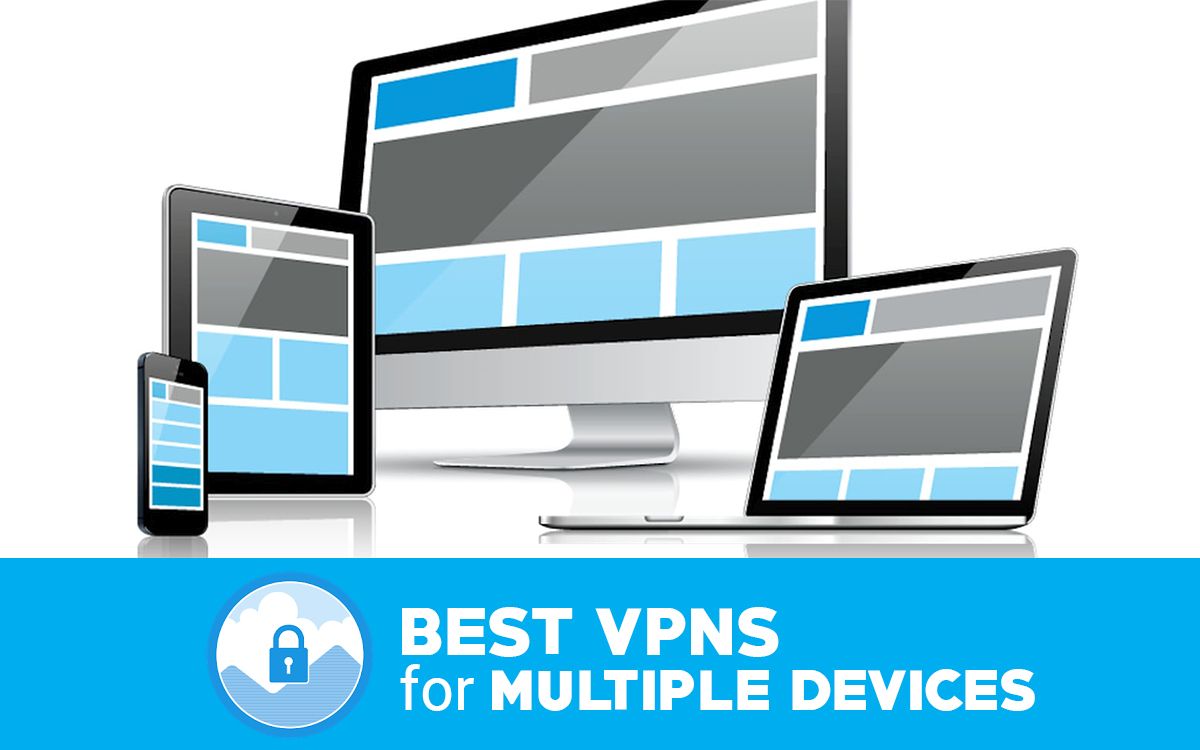 Incorporating a virtual private network into your daily internet activities is easier than ever. There are hundreds of quality VPN providers on the market, most of which offer custom software built for every modern operating system and device. Whether you've got a Windows PC, a Chromebook, an iPhone, or a Blackberry, VPNs make it easy to secure your connections and restore privacy to your online experience.
There are some slight limitations to the VPN experience, however. Providers usually impose a cap on how many devices you can connect to the network at once, a measure that helps prevent account sharing and cuts down on unnecessary server load. Simultaneous device connections are normally set at around three, which is plenty for anyone with a computer, tablet, or smartphone. If you want to connect your entire family to a VPN, however, you'll quickly find devices that three just isn't enough.
Protect all your devices with these VPNs that cover multiple connections with a single subscription:
NordVPN – Best Overall VPN – Industry titan NordVPN offers 6 connections. Connected to its massive network via NordLynx, there's not a geoblock on earth you can't overcome.
Surfshark – A shiny new VPN with unlimited connections. May well take the top billing as more people come to trust this promising young provider.
PureVPN – This ludicrously large-networked provider offers 5 connections, with servers in more countries than any other.
IPVanish – Another industry favorite, with 10 connections. Ideal for streaming, torrenting, and gaming.
There are several VPN services on the market that feature a higher than average connection cap for multiple devices. Not only will you be able to log in with five or six devices simultaneously, you'll also be able to protect your hardware without installing additional apps. Read on for the best VPNs that support online connections for multiple devices.
30-days money back guarantee
Choosing the Best VPN for Multiple Devices
Looking for the right virtual private network can be a difficult task. There are dozens of VPN features to consider, everything from logging policies to encryption strength, hardware compatibility, and server distribution. You'll want to make sure your VPN supports the devices you most frequently carry, and that their software is easy to use. It's easy to get caught in analysis paralysis, which is why we've made the process easy for you.
Below are some of the most important factors you'll want to consider when looking for the best VPN that works well with multiple devices. These are the same criteria we used to select our recommendations, and they'll help you narrow down your list so you don't get stuck in the selection phase while looking for the best multi-device vpn for you.
Below you will find our list of the best VPN providers with multiple and simultaneous connections: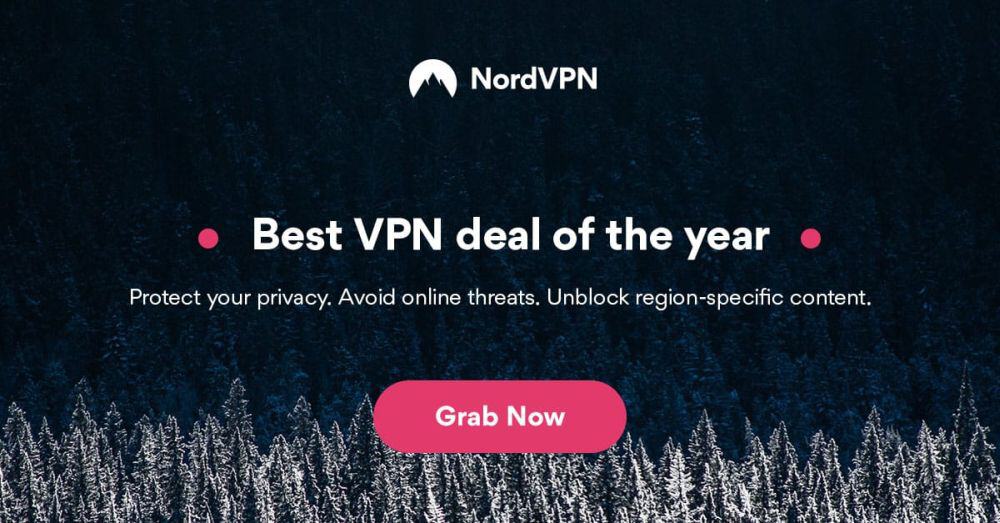 NordVPN is one of the largest and most feature rich VPNs on the market. Privacy has always been the company's main focus, and it delivers this through a number of methods. First, double encryption. Important data sent through select NordVPN servers is scrambled by incredibly strong 256-bit AES encryption, making it so secure that not even a supercomputer could decrypt it. Alongside that, NordVPN has an amazing zero-logging policy that covers, traffic, bandwidth, IP addresses, and even time stamps, meaning nothing you do is ever stored, plain and simple.
The rest of NordVPN's features are equally as impressive. The VPN service comes with unlimited bandwidth, no restrictions on P2P or torrent traffic, kill switches and DNS leak protection for desktop operating systems, and incredible speed scores for most of its main cities. All of that is backed by a constantly growing network of 5,700+ servers in 60 different countries, which is arguably the largest in the VPN market. Your NordVPN subscription supports simultaneous connections of up to six separate devices.
Connect VPN to 6 devices at the same time.
Read our full NordVPN review.
Pros
Very affordable plans
Most VPN servers with different IP addresses
DNS leak protection, kill switch
Based in Panama
Customer Service (24/7 Chat).
Cons
They can take 30 days to process refunds.

In terms of simultaneous connections on multiple devices, Surfshark is actually the best VPN in its class. In fact, there are no limits on how many devices you can protect under a single subscription, making this a true one-and-done solution for your entire household, office, or dormitory. Yes, that does mean you could potentially split Surfshark's already cheap costs amongst several people.
So why doesn't this VPN get top billing? In time, it just may–but at the time of writing this VPN provider is less than two years old. It has grown tremendously in that time, rolling out 3200+ servers in 65 countries and some of the best privacy provisions we've seen. But it takes time to establish trust in a privacy-focused industry.
But with 256-AES-GCM encryption, blanket obfuscation on every server, a kill switch, IP/DNS/WebRTC leak protection, anti-malware and adblocking, plus an absolutely solid no-logging policy, we can recommend Surfshark without any real reservations that time won't cure.
Connect VPN to unlimited devices at the same time.
Pros
Break through harsh censorship to securely access social media and foreign news sites
Unblock Netflix on any server, no more picking and choosing
Zero restrictions on simultaneous connections, apps available on every major device
Favorable BVI jurisdiction guarantees no logs kept
Support staff manned by actual human beings 24/7.
Cons
Growing network doesn't have same coverage as more mature VPNs
Apps may be too simplistic for power users.
Read our full Surfshark review.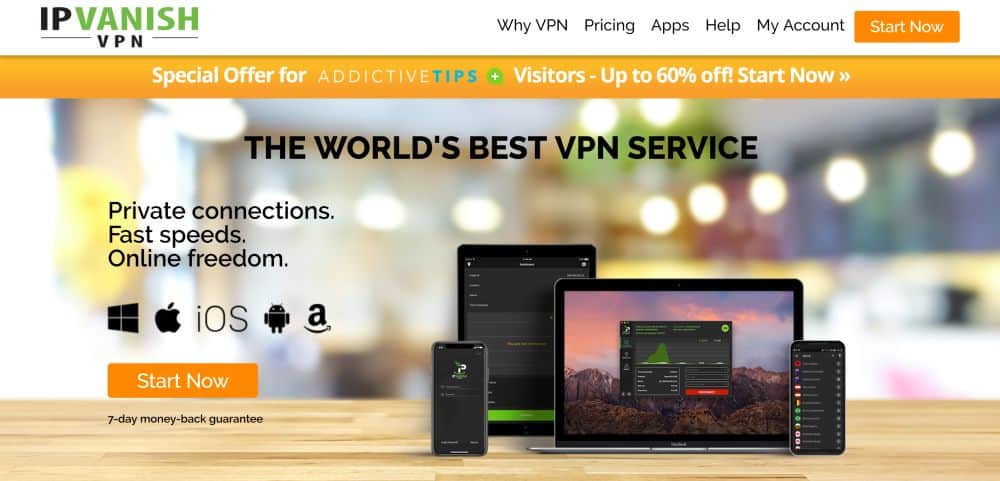 IPVanish wants the internet to be open, accessible, and safe. The company helps achieve this by delivering strong encryption across a huge network of servers, over 1,300 in 75 different locations worldwide. You'll always be able to find a fast connection with a network of services that big. It's also useful if you need to bypass censorship blocks or access streaming services like Netflix, Hulu, and YouTube from other countries. IPVanish's 40,000 IP addresses means the service is more readily available in countries like China and Turkey. It's also more difficult for Netflix to block them, which means you'll have better access on a regular basis.
The base features for IPVanish are quite strong. The VPN service offers unlimited bandwidth, no restrictions on torrent or P2P traffic, has kill switch and DNS leak features on several versions of its software, and has a good no-logging policy that helps keep your activity out of third party hands. Your VPN subscription nets you the ability to connect up to five devices simultaneously.
Connect VPN to 10 devices at the same time.
Read our full IPVanish review.
PureVPN is a self-managed VPN network with over 2,000 servers in 141 different countries. No third parties get involved with any of the company's activities, which allows them to offer a reliable zero-logging policy, 256-bit encryption, ISP packet inspection workarounds, and a number of extra privacy features designed to keep you safe online.
PureVPN's base features ensure a smooth online experience. All the must-haves are there, including unlimited bandwidth, DNS leak protection, kill switch features on many versions of its software, and no data or traffic caps. P2P and torrent connections are somewhat limited with PureVPN, as you're required to connect to a certain list of servers in order to use them. Apart from that, it's an extremely open and affordable VPN that's great for personal, family, or business use. Connect up to five devices simultaneously with a single VPN subscription.
Connect VPN to 5 devices at the same time.
Read our full PureVPN review.
The Best Online Security and Privacy: How Does a VPN Work?
A VPN is a multi-purpose digital tool that works to encrypt, anonymize, and location shift your internet connection. Think of it like a private tunnel to the web. Instead of sending raw, open data from your computer to your local ISP and into the world, a VPN encrypts everything to make it unreadable to third parties. That encrypted data gets passed from your PC through the VPN's servers where it's assigned a virtual IP address in the country of your choosing. The entire process happens under the cloak of encryption, which keeps your data safe and surprisingly anonymous.
Both encryption and non-local IP addresses deliver a host of extra benefits. Below are just a few of the best features you'll enjoy with an active VPN subscription:
Install a VPN on Your Router for Even Better VPN Support For Multiple Devices
Some VPNs offer expanded caps on the number of simultaneous connections on multiple devices. Others offer plan upgrades as a way to let your whole family use the VPN at once. If you have a little time on your hands and don't mind getting technical, you can install a VPN straight to your router and bypass device limitations in one move. Everything that connects to your home network will automatically gain the benefits of VPN encryption and location variability, all while registering with your VPN as a single connected device.
The upside of router-based VPN service is you don't have to install apps on every device you want to protect. You'll also be able to keep non-standard hardware like e-readers and internet connected home appliances safe by encrypting your entire network. The downside is that router installations are more technical than simply running a piece of software. You'll also have to make sure your router uses a specific type of firmware and has the required hardware specs to handle encryption, which is another obstacle entirely.
How to Install a VPN on Your Router
Before you get started with your router-based VPN installation, there are a few things you'll need to make note of. First, every VPN has a different set of requirements for their router setup. Some will support common brands like Linksys, Netgear, and D-Link, while others only allow installations on specific open source firmware. Almost all VPNs support Tomato and DD-WRT routers, so if your device is compatible with either of those, you're in good company.
Second, the process of installing a VPN to your router varies greatly between providers. Some will have a quick browser-based set-up, others will generate config files to download, and a few will link you to a page of information you'll enter manually. Because of this it's impossible to provide a succinct list of steps required to get things up and running. The guide below will help you prepare for the installation, but you'll need to get the details from your VPN's support pages.
Step 1: Check Compatibility
Find your router model name and number. This is usually printed on a sticker on the bottom of the device.
Compare the model to the list of compatible routers on your VPN's support page.
If it doesn't match but your VPN supports Tomato or DD-WRT firmware, use the links below to see if your router supports either one:
Follow the instructions on the Tomato or DD-WRT pages to install the firmware to your router.
Step 2: Install the VPN
Make sure you know the address to your router's admin page along with the username and password.
Visit your VPN's support pages and search for "router setup". The links below take you to the featured VPN provider's router installation pages:
Download any required config files provided by your VPN. Note that not all VPNs will have a config file.
Open your router's admin page.
Follow the instructions on your VPN provider's support page.
Can I get a VPN for multiple devices – What if I have a VPN router?
Many individuals are unsure how to exactly use a VPN router and mistakenly believe that simply buying a VPN router means that they have the best VPN out there. The truth is a VPN router is just a router that can use a VPN and enables you to connect to your home network remotely and access shared files. So in reality, your VPN router acts as a VPN server that also allows you to:
To get all the best benefits provided by your VPN router, though, you need to set it up to connect to the VPN. In doing so, look for the best VPN service that supports online connections via IPSec/L2TP or OpenVPN. These are the most common protocols supported by the majority of VPN routers.
Can you get a top VPN for multiple devices without installing a VPN on the router?
Absolutely. Many of the best VPN services, such as NordVPN and ExpressVPN, support private online connections between multiple devices. This means you can purchase a VPN service once, and then use it across all of your devices. The number of devices covered with a single VPN plan depends on the VPN service provider, so before you buy a VPN for multiple devices, check out the number of simultaneous connections it supports.
Note: If you wish to use the VPN service on more devices than the max number supported, you will need to purchase additional concurrent online connections.
Using the best VPN when you have multiple devices
Using the best VPN service on multiple devices is a straightforward process, as long as you have selected a VPN provider that offers top-notch protection and service (please check out our Best VPN For Multiple Devices list). Here are the steps involved:
Subscribe to a VPN service provider of your preferences that enables simultaneous connections. for multiple devices




Download and install the VPN app on the devices you wish to be protected with a VPN service.




Log into the VPN service on any device you have downloaded the VPN app.




Choose a VPN server and connect to it.




Enjoy protected connections from multiple devices!
Poor Device Connections, Unknown Servers: A Note About Using a Free VPN Plan
No-cost VPN services are extremely common. You'll find them in mobile marketplaces, browser extension pages, and advertised on banners across the web. While these may seem like the best and easiest solution to the digital security problem, the reality is many free VPNs can harm your online privacy more than they protect it. In fact, some of the most popular services have been shown to actively log and share user data with third parties.
Another serious drawback to free VPNs is a lack of device support. You may be able to connect several of the major operating systems, including devices like smartphones and tablets, but you're often limited to a single device at a time. You won't be able to install them on your router, either, which means multiple, simultaneous connections on different devices just isn't possible. Then there are things like bandwidth caps torrent and P2P blocks to take into account. Between traffic limitations and privacy concerns, no-cost VPNs just aren't worth it. The top Paid VPNs are a small investment that's well-worth your time and money.