We are reader supported and may earn a commission when you buy through links on our site.
Learn more
Green VPN Alternatives: Working Solutions to Stay Anonymous in China in 2021
GreenVPN was once a popular choice for Chinese Internet users looking to break through the Great Firewall's harsh censorship, but now that it's gone you'll need to search for working alternatives. In our guide below, we compare the best VPNs that still work in China, plus share a few tips on using them for the ultimate privacy online.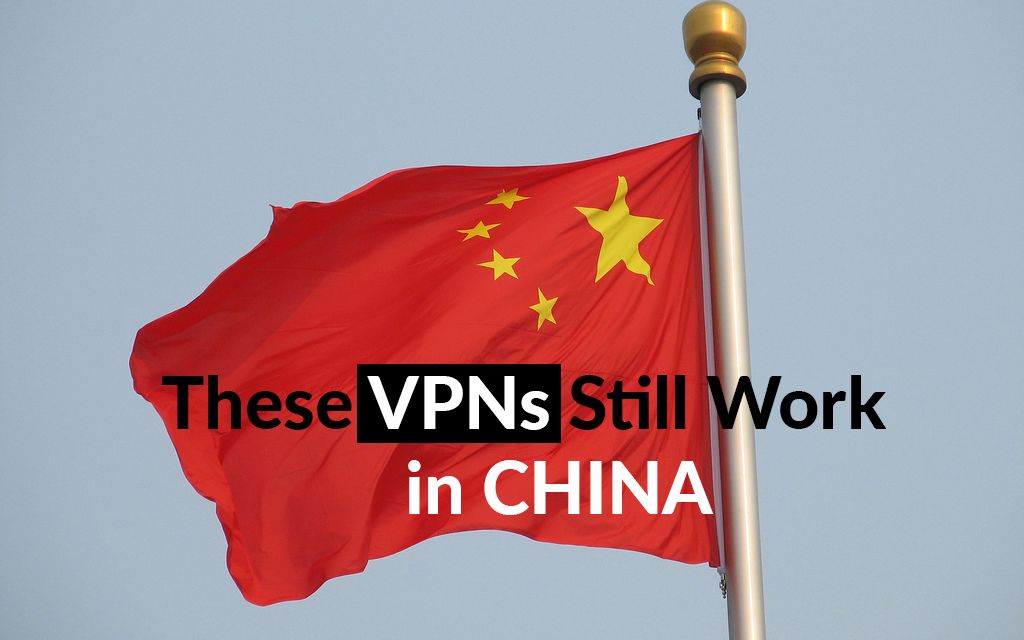 For anyone living in or traveling to China, keeping a free and open internet connection just got a bit more challenging. One of China's largest and most popular VPN services, Green VPN, has shut its doors, citing a new regulation that prohibits cross-border telecom activities. This eliminates one of the most convenient resources for people in China to gain access to the uncensored web, though it doesn't make it impossible.
China's Great Firewall is strong, but not impenetrable if you use these powerful VPNs:
NordVPN – Best Green VPN Alternative – NordVPN is the most trusted VPN for breaking through Chinese censorship and surveillance. With a battery of specialty servers and protection from the cutting-edge NordLynx protocol, you can enjoy blocked sites in total privacy.
Surfshark – An affordable VPN with top-shelf tunneling and encryption. Works in China, unblocks Netflix, and confounds ISP tracking.
ExpressVPN – An affordable VPN with top-shelf tunneling and encryption. Works in China, unblocks Netflix, and confounds ISP tracking.
VyprVPN – The classic choice for breaking through harsh censorship. Sneak through the Great Firewall with Chameleon encryption.
There are hundreds of VPN services that operate across the world. While the Chinese government has actively started blocking several of them, there are a few VPNs that continue to offer fast speeds, private connections, and uncensored access to the internet no matter where you are. Read on for some of the best alternatives to Green VPN as well as the best VPNs for China.
30-days money back guarantee
Evaluating the Top VPNs for China
VPNs are rapidly becoming essential tools for internet users around the world. They're especially important for anyone in China, as they offer a simple and convenient way to bypass censored content and keep the user anonymous online. When looking for a good VPN, there are a few factors you should place higher than the others, especially when privacy is such a huge concern. Below are the criteria we used to choose our top alternatives to Green VPN.
Use these VPNs to beat censorship and surveillance in China
If you're ready to encrypt your Internet connection, but the prospect of endless comparison shopping makes you nervous, we've got you covered. Below, we review the best VPNs that are confirmed to bypass China's Great Firewall and keep you safe online: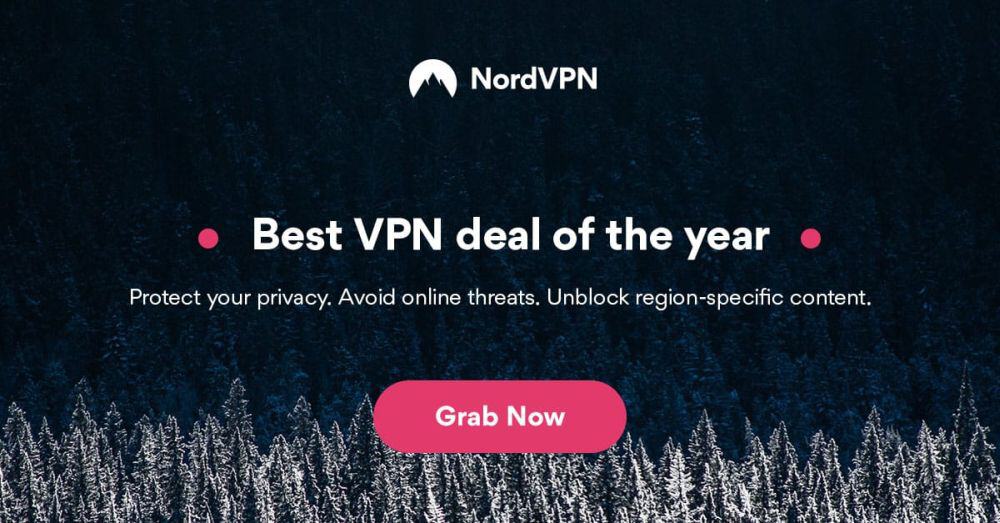 NordVPN sets the industry standard for privacy, and is trusted by thousands of users around the world to restore access to the free and open Internet. Yes, this includes China, where advanced Internet restrictions block out proxies and lesser VPNs.
With one of the world's most robust encrypted network (numbering well over 5,500 servers in 59 countries), you'll be able to spoof into another country and get past IP bans imposed by Chinese ISPs. Each NordVPN server features built-in smart DNS functionality as well, so you can effectively bypass tactics like DNS poisoning to unblock foreign sites and apps.
For the ultimate blend of speed and security, NordVPN has built their own NordLynx encryption–a proprietary offshoot of the WireGuard protocol using a 256-bit AES cypher. It is not only unbreakable, but enables low-latency connections for buffer-free streams and fast downloads. With a kill switch, DNS leak prevention, and strict no-logging policy, NordVPN ensures your metadata stays out of the hands of Chinese censors.
Read our full NordVPN review.
Pros
Servers optimized for unblocking Netflix
No bandwidth caps
Zero leaks: IP/DNS/WebRTC
Based in Panama
Customer Service (24/7 Chat).
Cons
Some servers can be slow and unreliable
They can take 30 days to process refunds.

Among the newest generation of VPNs, Surfshark is easily the best. While it qualifies as a "budget VPN" on the basis of its low monthly fee, it doesn't skimp on security settings. As proof, consider their 256-AES-GCM encryption, which is the same cipher used by the NSA. What's more, you can choose between OpenVPN, IKEv2/IPSec, WireGuard, and Shadowsocks (Windows and Android only) to create a secure tunnel through to a network numbering over 3200 servers in 65 countries.
But, China's Great Firewall is tough–but Surfshark's NoBorders anti-censorship, Camouflage obfuscation, and built-in smart DNS methods work to bypass government blocks of your favorite websites. For extra precaution, Surfshark employs IP/DNS/WebRTC leak protection, a kill switch, and even anti-malware and tracking software to cover all bases. Finally, and perhaps most importantly, Surfshark never keeps logs–besides, their RAM-only network prevents them from doing so.
Pros
Unblock 15 international Netflix libraries, including the US and Japan
All 800+ servers are P2P-friendly, with private DNS and obfuscation
Zero restrictions on simultaneous connections, apps available on every major device
Based in the British Virgin Islands, where there are no data retention laws
Refund requests are simple and fast–no waiting or hassle.
Cons
Connection speeds won't impress users of other high-end VPNs
New-kid-on-the-block status may not instill same trust as larger providers.
Read our full Surfshark review.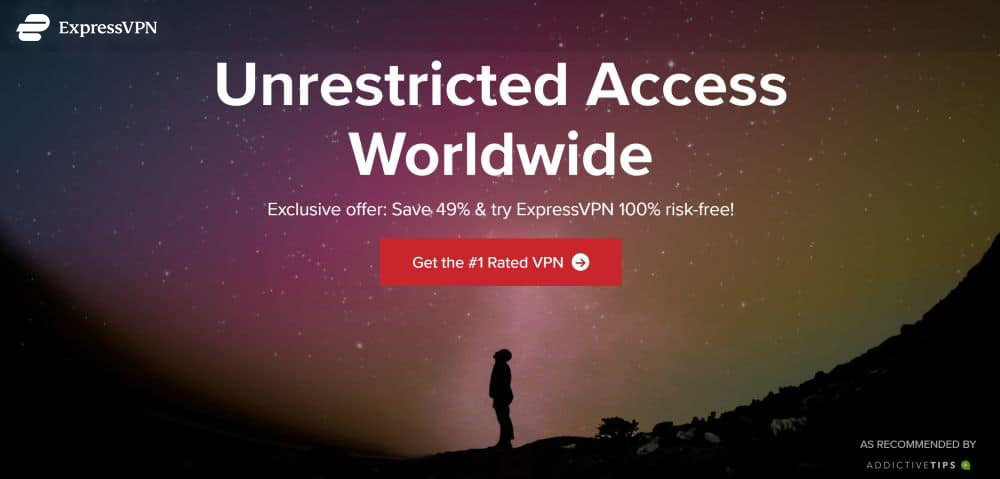 ExpressVPN manages to maintain consistent, reliable access to the broader internet for users in China. The website itself isn't blocked, which makes it easy to sign up, download, and contact customer support if any issues arise. ExpressVPN also delivers some of the best speeds to Chinese customers, especially if you connect to its Hong Kong or Los Angeles servers. If neither of those options work, ExpressVPN has a huge network of 3,000 servers in 160 locations in 94 countries, so you'll have plenty of others to choose from.
Privacy is another high priority on ExpressVPN's features list. The company has a strict zero-logging policy on traffic to ensure your activities are never monitored or shared. You'll also be able to access blocked websites and video streams from around the world thanks to 256-bit AES encryption which neatly passes through China's firewall filters. When you combine all of that with ExpressVPN's ease of use and wide variety of custom apps, you've got a great recipe for a strong VPN for China and a fantastic alternative to Green VPN.
Read our full ExpressVPN review.
Pros
Unblocking Netflix, iPlayer, Hulu, Amazon Prime
Super fast, reliable connection
Secure encryption & VPN protocols
No personal information logs kept
24/7 Customer Service.
Cons
Limited configuration options
High cost for month-to-month users.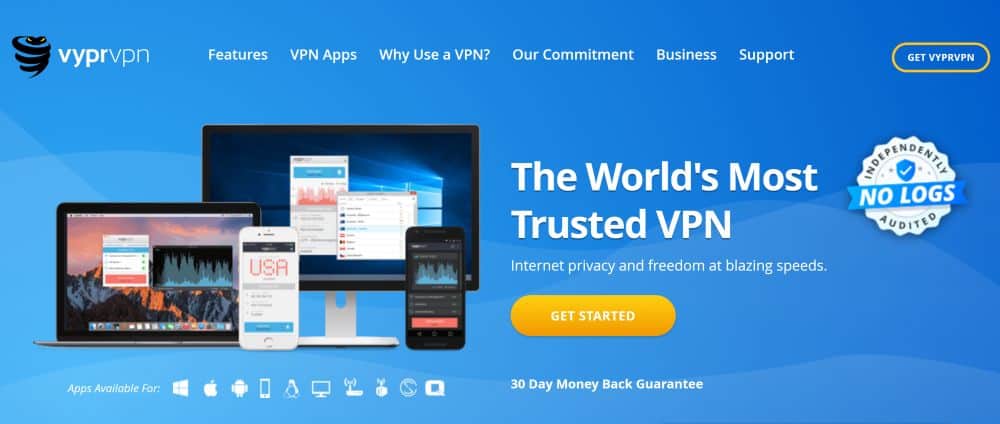 VyprVPN is an extremely useful VPN for China. For starters, the service hits all the high marks in terms of speed, ease of use, and privacy. VyprVPN operates its own network of 700 servers in 70 different locations, giving them the ability to customize hardware and software for optimal speed. This is backed by a zero traffic and zero DNS request logging policy as well as extremely strong encryption, forming a solid foundation for a secure VPN experience.
What really makes VyprVPN great for China is the company's very own Chameleon protocol. Chameleon starts with the basic 256-bit encryption most VPNs use, which gives a surprising amount of freedom to slip through firewalls and bypass censorship blocks. Beyond that, though, Chameleon scrambles packet metadata, which makes it unrecognizable to deep packet inspection, the method often used by governments to prevent open internet access. With VyprVPN you can connect to the world no matter where you're located. And best of all, it's extremely easy to use.
Read our full VyprVPN review.
What is the Great Firewall of China?
There are over 60 different laws in China that directly regulate internet content, which includes filtering keywords out of search engine queries, blocking a massive list of websites, and throttling traffic that crosses the border. These measures are enabled and enforced by companies, organizations, and branches of state-owned ISPs, allowing the government to strictly control what users inside the country can and cannot see. The end result for average internet users is greatly reduced access to worldwide online content, forcing them to rely on internal websites for their news and information.
Over 3,000 sites are blocked by Chinese authorities, and the list is constantly growing. Below are just a few of the popular destinations that are either permanently or intermittently blocked in China:
Google and all related products, including Google Docs, Gmail, and Google Maps
News sites throughout Asia, North America, and Europe
VPN websites such as StrongVPN and PureVPN
DuckDuckGo
Wikipedia
Instagram
Facebook
YouTube
Github
Tumblr
The Great Firewall of China is the semi-ironic nickname given to these collected censorship efforts, all of which were put in place by the Communist Party of China in the late '90s and early 2000s. It's arguably the most extensive and advanced form of censorship in the world. It's also led to the arrest of countless journalists and ordinary citizens for doing nothing more incriminating than posting to a social network or signing an online petition.
Online access is strictly monitored and regulated by the Chinese government, which is why many users have turned to alternative methods to restore free access to the web. The most common method is to use a virtual private network (VPN), which encrypts traffic and makes it more difficult, if not impossible, for censorship filters to check for keywords or determine the traffic's destination. This allows average citizens and anyone traveling through China to use the internet like the rest of the world, free from censorship and free from surveillance.
Why Green VPN Shut its Doors
In early 2017 China's Ministry of Industry and Information Technology (MIIT) announced a new regulation aimed at eliminating illegal activities carried out by unlicensed businesses within the country. The text of the law forbids basic telecommunication companies and internet access providers from setting up services that operate across the border. This includes Chinese-based VPNs such as Green VPN, which allowed users to access uncensored internet content from around the world.
In mid-2017 Green VPN, one of the most popular VPNs within mainland China, announced it would be stopping all services in order to comply with this regulation. The decision came after receiving a notice from MIIT and was effective immediately. Several other services and internal websites were also ordered to cease certain activities, including China's massively popular Twitter-like platform Weibo. Critics point to the upcoming Chinese Community Party's congress as a likely reason for the censorship crackdown.
RELATED READING: How to get a Chinese IP address anytime and from anywhere.
Use Tor to Bypass Censorship in China
VPNs may be the most universally accessible solutions to the Great Firewall of China, but there are a few other methods you can deploy to break through heavy internet filters. One of the best is the Tor network, a series of non-local computers that bounce your encrypted traffic through multiple nodes to provide an incredible amount of anonymity. China and the Tor Project engage in a constant back and forth struggle to block and unblock Tor within the country, but if you can access it without trouble, it's well worth trying out.
The best way to access the Tor network is to use the Tor Browser. This handy piece of software functions like most web browsers, only instead of sending raw traffic through an open connection, Tor encrypts it and sends it through the Tor network. This removes any identifiable pieces of information, including IP addresses, which makes it extremely difficult to trace back to its source. Your data will pass through China's censorship filter without hesitation.
The Tor Browser has a few drawbacks, however. The biggest concern is with speed. Because Tor bounces information through a worldwide network of servers, using the browser is notoriously slow. Even basic online tasks take forever in Tor, which can get frustrating if you want to use it for everyday browsing.
The second drawback with the Tor Browser is you won't be able to access multimedia. By default Tor strips out things like the Flash player and QuickTime, inherently unsafe protocols that can share personal data without your permission. This helps keep you safe while you're online, but it prevents you from using a lot of websites that rely on those technologies. For these reasons, most travelers and Chinese locals prefer using a VPN for their regular online activities.
Tips for VPN access while traveling to China
China's internet firewall isn't only a concern for its citizens. Anyone traveling to China will have to deal with the same level of censorship and surveillance, making this seemingly distant problem suddenly feel real. If you're planning a trip to the mainland, there are a few things you'll want to be aware of long before you get on the plane.
Sign up for and download your VPN before you leave
China's censorship is spotty and often add new sites and services without notice. This could include new VPN companies at any time. Make sure your VPN is running and ready to go on all of your devices before you leave, otherwise you might not be able to download them.
Don't forget about mobile devices
Smartphones carry a ton of personal information, everything from bank account numbers to contact info, e-mails, even your home address. Keeping them safe is arguably more important than locking down your laptop or PC, so be sure to install one of the above-recommended VPNs to your mobile device. You'll also want to encrypt your Android phone or encrypt your iPhone for added security.
Avoid using free VPNs
It's tempting to grab one of the countless free VPNs around the internet and just use those for your trip to China. Unfortunately, many of these no-cost services keep detailed traffic logs and sell them to third parties, which utterly destroys your privacy. On top of that, you'll encounter sluggish speeds, unreliable connections, blocked file types and traffic protocols, and no customer support. No matter how easy they are to download, it's best to avoid free VPNs at all costs.
Don't access sensitive information
The best thing you can do to keep your data private is simply not accessing it. The Chinese government is notorious for its willingness to engage in mass digital surveillance. Your activity is likely monitored and logged by no fewer than five government agencies, each of whom checks for different keywords or simply snoops through your data. VPNs can help curb this surveillance, but the best thing you can do is avoid private content whenever possible. Don't check your e-mail, don't log into your social networking accounts, don't sign into your blog, and don't check your bank account balance. It's not easy or always possible, especially not for longer trips, but it works.
Conclusion
There's a lot to consider regarding your privacy online when connecting from within China, but hopefully our guide should help paint a clearer picture of what you can do to prepare yourself. It all starts with awareness of the best VPNs for China, and we've covered what we believe to be the best providers for the task.
Which VPN will you use against the Great Firewall of China? What are you major privacy concerns inside the country? Tell us your thoughts in the comments below.