We are reader supported and may earn a commission when you buy through links on our site.
Learn more
EU Article 13 – What Is It? What You Should Know
If you're concerned about the EU Article 13's so-called "meme ban", you're not alone. Today, we demystify this complex Internet legislation and how it affects everyday people, plus make some recommendations on how you can regain control over what you post online using the anonymizing power of a VPN.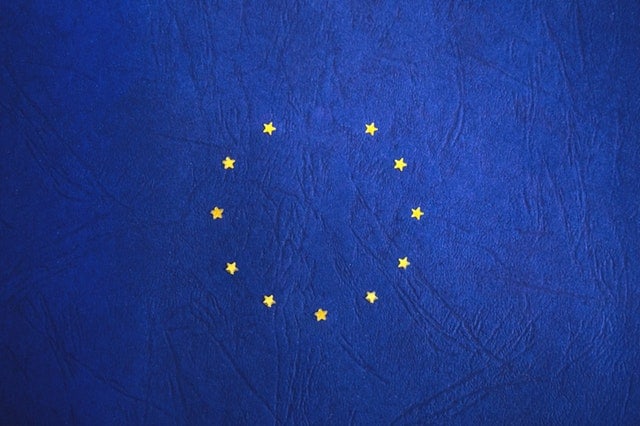 If you live in any country that's part of the European Union and enjoy online content such as GIFs, memes, livestreams, blogs, remixes, etc. – then Article 13 of the Copyright Directive affects you.
This is especially true if you are a content creator – once it's finalized, Article 13 will change the internet as you know it, imposing restrictions on platforms that allow users to post content and creating even greater friction in your online experience than since the GDPR was passed.
Not content to let the EU dictate your Internet freedoms? Ensure your anonymity online with these secure VPNs:
NordVPN – Best vs. Government Restrictions – NordVPN sets the standards for privacy and performance by which all other VPNs are judged. No matter what sort of laws the EU passes now or in the future, retain control of your right to privacy with unbreakable NordLynx encryption.
Surfshark – A top-shelf security solution that anyone can afford. Intuitive UI, unlimited simultaneous connections, sophisticated tunneling.
ExpressVPN – If you're a heavy streamer or have a penchant for 4K streaming, choose the VPN with the highest speeds. A little pricey, but worth it for blazing-fast Lightway encryption.
CyberGhost – The no-brainer VPN absolutely anyone can use effectively. Offers a staggeringly large server network and a colorful, user-friendly interface.
PrivateVPN – Power users love this VPN, with its flexible encryption settings and highly transparent, self-owned network.
PureVPN – Absolutely massive server network, matched by a wealth of cybersecurity extras like a NAT firewall, app filtering, and much more.
Although passed into law, EU Article 13 hasn't been finalized yet, and there's a slim chance it could be voted down. But if you want to continue your online life with digital rights intact, enjoying consuming and creating memes, GIFs, and more, then you need to be prepared for the worst. With a VPN, you could bypass Article 13, voiding the law's affect on you completely. In this guide, we're going to show you some VPNs that we recommend based on strict criteria; then, we'll guide you through everything you need to know about EU Article 13 – and what it means for you.
30-days money back guarantee
Everything Article 13
At the core of EU Article 13 is a simple idea: make large Internet platforms liable for any copyright infringements their users commit. But even though that language suggests that "copyright-infringing" works are the ones that platforms will be responsible for, this isn't exactly true. Article 13 really applies to any "copyright-protected" work – so any creative videos, photos, texts, audios, etc. that are automatically copyrighted fall under this heading – which is all of them.
With them falls any large platform that promotes these copyright-protected work and makes a profit off them. So essentially anyplace where users express themselves, including YouTube (as mentioned), Facebook, Instagram, Tumblr, Twitch, Giphy, Imgur, and more.
But, and this is a large but, negotiations are ongoing for the finalized form of Article 13. Let's dive into an overview of what's on the table.
Finalized items
Online platforms will be liable for any copyright infringement by users – Basically, in the legal sense, every single upload will be treated as if an employee of the platform had posted it themselves.
Copyright licenses taken out by platforms will cover uploads, so long as they aren't used commercially – For example, if YouTube obtains a license for a film trailer, any casual users will be able to upload it, but not professional vloggers, as they'd be acting "commercially."
Article 13 will not cause a "general monitoring obligation" – This is currently forbidden under EU law, so Article 13 can't establish it explicitly. But platforms will likely begin monitoring all uploads regardless.
Users can lodge complaints, to be reviewed by actual humans – But all uploaders with blocked content will still be guilty until proven otherwise.
Debates will be organized between platforms, copyright-holders, and user associations – This will be organized by The Commission, who must consider all input when creating guidelines for compliance with the law.
Need to be confirmed
Platforms without proper licensure must place upload filters
Small micro businesses (i.e. startups) running platforms will be exempt – While indubitably an improvement, this may be dropped from the final version.
The amount required of platforms will be dictated by their size, volume, and resources – This is to be interpreted on a case-by-case basis.
Legally-used content shouldn't be blocked.
Uncertain and controversial
If platforms can demonstrate every measure has been taken, they won't be liable for slip-throughs – But:
If/when infringements make it through, platforms are liable if content is not removed and blocked from re-upload when requested by rightholders
Already-uploaded works not for commercial use shall be left online.
How EU Article 13 affects you
While the primary aim of Article 13 is to get large Internet platforms that host user-uploaded, copyrighted material to monitor, filter, and remove any uploads containing copyright-infringing works, this has farther-reaching consequences that just that. For example, say that YouTube is asked by a film copyright-holder to keep an eye out for their trailers being used for commercial purposes (like pro vloggers). To do this, YouTube will have to scan every single upload to its site and monitor all other uploaders to make sure no one is using it to make money.
Freedom of expression
For many people, uploading content is just part of your everyday life on social media and other web sites – so a directive like this could have a big impact. To monitor for "illegal" uploads, the Internet platform will have to install filters – essentially censorship. Filters can't always tell the difference between actual copyright infringement and legal use, so an innocent parody could easily cause your account to be flagged.
Plus, filters aren't always accurate – so you may find yourself facing a malfunction of the filter. When this happens, you have two choices:
Be flagged wrongfully for something nowhere near the directive's parameters – or,
You could just self-censor and not upload anything.
This doesn't just mean video and audio, either – a meme or GIF could land you in just as much hot water, just as easily. And faced with those two choices is a definite restriction on your freedom to express yourself.
Mass surveillance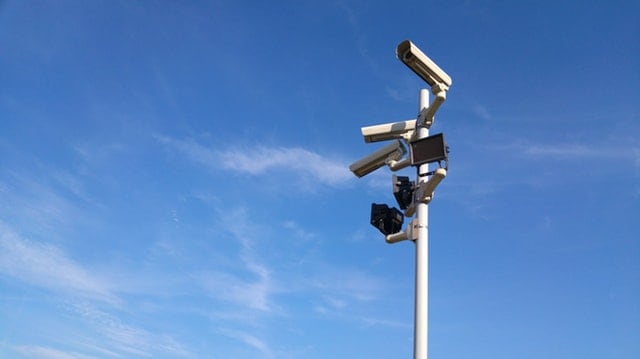 Going hand-in-hand with upload filters is user monitoring. Since Internet platforms will need to be able to monitor their users behavior to watch for liability-inducing content, they'll need to turn to surveillance tech to track you. Constant watching of your every move? Not cool. Plus, smaller companies and startups – if the provision exempting them is dropped – probably won't be able to afford the price tag of surveillance technology.
So, they may outsource to other companies – including, potentially, even U.S-based providers. And although GDPR protects your privacy directly, there's nothing stopping the NSA from mining the providers and gaining your data indirectly.
RELATED READING: Phone apps track your every move, here's how to stop it
Legalities
So you're sitting on your couch, creating a GIF or meme on your computer, tablet, smart phone – whatever – and you upload your creation. Within minutes, it's flagged and deleted. A message pings in your PM – you're to stop uploading any copyright-infringing material or risk being suspended. And if you continue, the message warns, you could end up in a court of law.
Wait, you say, that was copyrighted? I didn't know!
You just wanted to make a little meme – now you need to do research every time to find out if someone, somewhere copyrighted the original picture, which you edited.
Intentional copyright infringement is not something we condone at AddictiveTips, but accidental, legal, or even copyright-free content getting flagged and causing innocent people potentially serious trouble? Now that we have a problem with.
How to use a VPN to bypass EU Article 13
Your IP address is tied to your physical location – normally. That's why when you connect to the internet, you see content geared toward your region, and can have trouble viewing certain types of content from other areas of the world. So once Article 13 goes into effect, if you try to upload something containing copyrighted material, to say, YouTube, when they see that your IP address originates from within the EU, they'll be forced to remove it.
But if you use a VPN, you can mask your actual IP address with that of your chosen VPN server. So, choose a server located outside the EU, and presto – when you upload that same piece of content to YouTube, there's no ramifications. If YouTube wants to take a look, they'll see your IP address originates from somewhere-not-the-EU, and they'll leave you alone.
Here's how to do it:
Select a VPN (like one of the ones above) and visit their "plans" page. Choose your plan, fill out the requested info, and move onto the next step.
Once you've created your account in step 1, download and install the VPN application to your device(s). If you want to use the VPN on a mobile device, like an iPad or Android smartphone, visit the app store for your system through the link directly on the VPN's website. This will help you avoid any fakes.
Now that the app is installed, launch it and login with the account info you created in the first step. Once logged in, most VPNs will automatically connect you to the fastest server available. In most cases, this will be one located within your country or nearby – so likely in the EU. Go to the VPN's server list and select one outside of the EU. Hit connect.
Next, open your web browser and visit ipleak.net. The page will automatically run an IP address lookup. In a box near the top, it should display a country of origin – i.e. "United States." If the IP address does not match the country of origin that you connected to, but instead says your actual country, the connection failed for some reason. Return to the VPN and try again with the same or a different server. If the connection continues to fail, contact your VPN's customer support for help troubleshooting.
If the IP address looks correct, then you've successfully connected to your VPN server. You're now good to upload that video, audio, meme, or GIF to your chosen platform.
Qualities of the best VPNs
There are literally hundreds of VPN providers available to choose from. There are even more details to parse through with each of them. But you don't need to scroll through technical articles on UDP versus L2TP, or details about obfuscated servers and whether you need Tor over VPN or the other way around or just one – we did the work for you.
All you need is a trusted, reliable, and functional VPN. Through extensive testing and research, we found a handful of what we believe are the best VPNs available. During our research, we found several characteristics showed up repeatedly in these VPNs. They're the qualities of the best VPNs and should be present in strong form, no matter what provider you choose:
The best VPNs for bypassing EU Article 13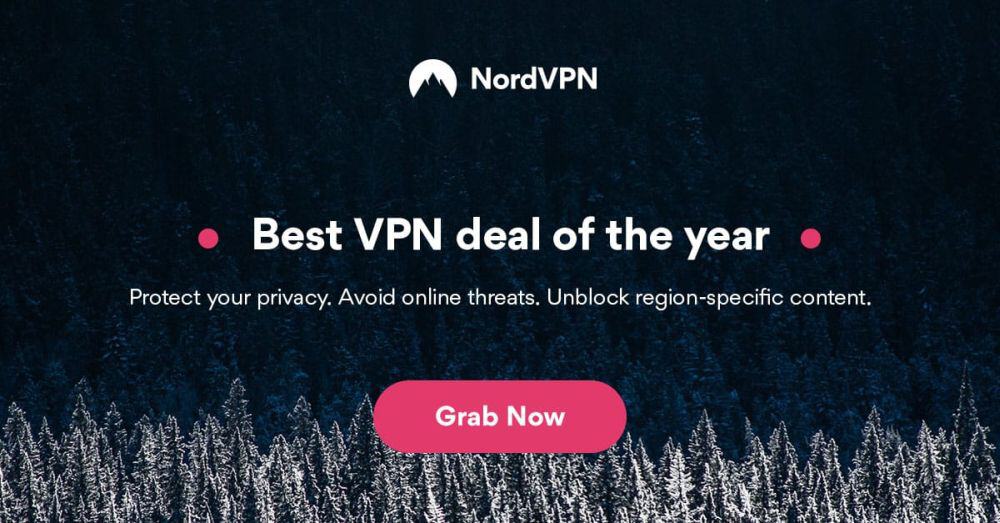 NordVPN is the iron giant of the VPN industry: over 5,500 servers in 58 countries give you all the options in server-selection that you'll ever need. If you're really concerned about being detected as a resident of the EU, NordVPN has you covered. Specialty servers are available, including Onion over VPN for ultimate anonymity of your location. Or, you can route your traffic through 2 VPNs, further obscuring your trail by adding a 2nd layer of encryption.
Speaking of encryption, military-grade 256-bit AES is the standard, default offer. But NordVPN is fast, too, so if you like to stream video, too, you can easily bypass region blocks to access geo-restricted libraries of content. NordVPN has one of the most complete zero-logging policies around, and are based in the neutral country of Panama – there's nothing to trace back to you, and the VPN can't be taken down or have user information requested. So tracing you back to the EU would be difficult, to say the least.
Read our full NordVPN review.
Pros
Highly affordable plans
Fast and stable connections
Connect up to 6 devices at once
Strict zero logs policy on both traffic and metadata
Live chat support is available.
Cons
Apps can sometime be slow to connect.

New VPNs have a higher initial bar to clear than ever before, but Surfshark has proven itself more than capable. Indeed, it's one of the most secure and consumer-friendly providers on the market, with generous provisions at an affordable price. It is an excellent choice for bypassing EU-wide Internet restrictions or surveillance by your local government and ISPS.
With 256-AES-GCM encryption, even the world's strongest brute force attacks will bounce harmlessly off your NSA-grade cryptographic armor. Tunnel through to over 3200 servers in 65 countries, by way of OpenVPN, IKEv2/IPSec, WireGuard. For bypassing VPN-blocking methods like Netflix's, Surfshark employs built-in smart DNS, plus blanket obfuscation on every server to hide your VPN traffic.
Surfshark never keeps logs of your activity per their privacy policy–and indeed their RAM-only server infrastructure prevents them from doing so. Enjoy an extra layer of security with IP/DNS/WebRTC leak protection, a kill switch, and even dedicated anti-malware blocking.
Pros
Break through harsh censorship to securely access social media and foreign news sites
Over 800 servers in 50 countries worldwide, and constantly growing
Accepts cryptocurrency payments for enhanced anonymity
Logging policy independently audited and verified
24/7 live chat ensures maximum uptime.
Cons
Growing network doesn't have same coverage as more mature VPNs
Apps may be too simplistic for power users.
Read our full Surfshark review.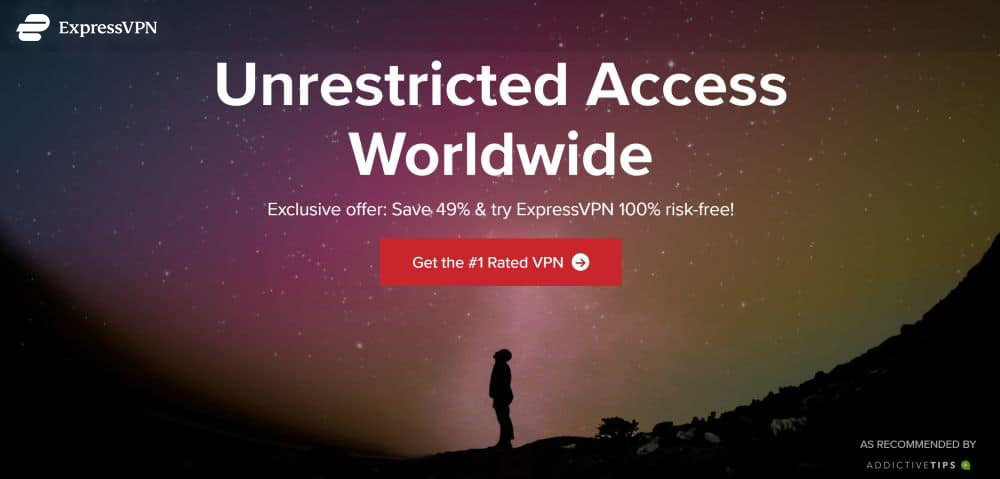 ExpressVPN has a large network scattered across 94 countries, with more than 3,000 servers between them. As one of the fastest VPNs on the market, you won't face buffering, bandwidth-restrictions, or speed caps. Couple the network size with their speed, and you'll have no trouble finding a fast server located outside EU bounds. Based in the British Virgin Islands, ExpressVPN is nonetheless exempt from major surveillance agreements – and outside the U.K.'s jurisdiction.
But even if you were worried about your activity online being traced back to you – don't. ExpressVPN doesn't log your traffic, DNS requests, IP addresses, or browsing history. Add to that their unbeatable 256-bit AES encryption, wrapping your data in a tunnel of scrambled protection, and the platforms you use won't be able to tell that you're actually in the European Union – not a café in Mexico. And if all you want a VPN for is to create and post memes, ExpressVPN offers a split tunneling feature, allowing you to leave the VPN active to route only that type of traffic through it, while still accessing local sites.
Read our full ExpressVPN review.
Pros
SPECIAL OFFER: 3 months free (49% off - link below)
Fast serves with minimal speed loss
OpenVPN, IPSec & IKEv2 Encryption
No personal information logs kept
Great customer service via chat.
Cons
Limited configuration options
High cost for month-to-month users.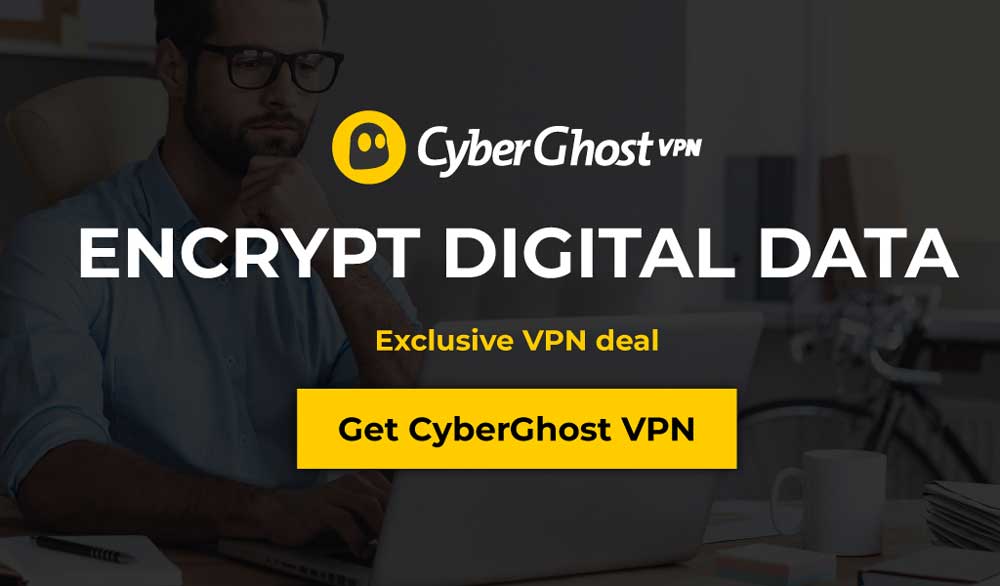 Right off the bat, CyberGhost hits you with their nearly-unbreakable 256-bit AES encryption through OpenVPN, with other encryption protocols available, including L2TP/IPSec and PPTP. Included is an impeccable no-logging policy – they keep so little of your information, they don't even request your email address. 5,500+ servers in 80 countries give you major options for tailoring your connect to non-EU countries.
But CyberGhost truly shines when it comes to ease-of-use. On launching the app (after an easy installation), you're presented with 6 profiles preconfigured for the best settings for various use-cases. So you can easily Surf Anonymously, Unblock Streaming (20 sites), Protect your Wi-Fi connection (perfect for cafes), Torrent Anonymously, Unblock basic websites (10 sites), and Choose your VPN server – all with a single click. What's more, you can customize each profile with simple toggles to block malicious websites, ads, and online tracking; compress your data; automatically redirect to more secure HTTPS; and increase your speed.
Read our full CyberGhost review.
Pros
Unblocking Netflix, iPlayer, YouTube, Hulu
Peer-to-peer (P2P) torrenting allowed
No leaks detected
Strict no-logs policy
24h support.
Cons
IPv6 WebRTC leak in macOS
Can't unblock some popular streaming sites.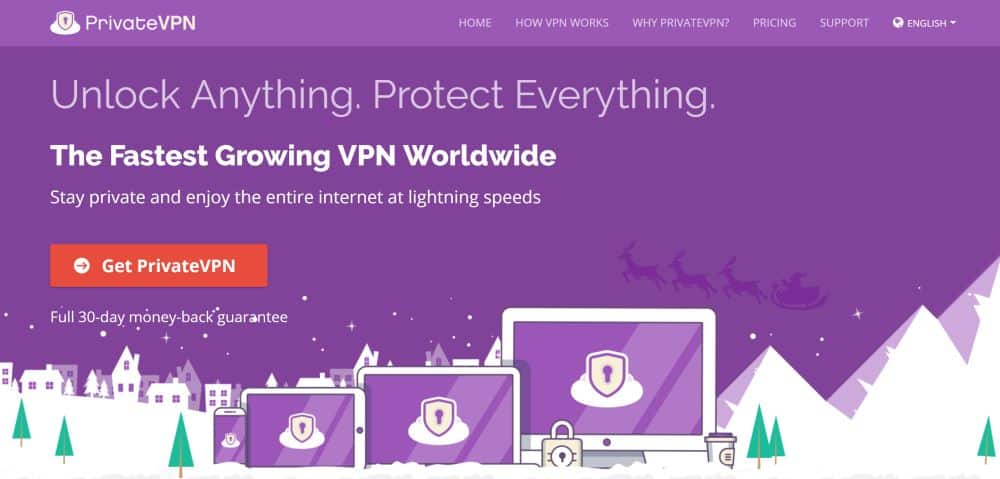 PrivateVPN takes a no-frills approach to speed and security. Of course, you get 256-bit AES encryption with multiple protocols to beat most any block, but you can downgrade at the touch of a button to 128-bit AES encryption. That's still plenty of security to hide your real location in the EU, but it boosts your speed, making uploads and downloads noticeably faster. And despite just a little more than 150 servers in 59 countries, PrivateVPN has the juice to get you out of the EU (virtually) and keep your data protected.
Focusing hard-core on an easy and friendly experience, PrivateVPN gives you great support across just about any platform you can think of. And despite a cagey response to inquiries for details, PrivateVPN reports that no details are kept that would allow them or a 3rd-party to identify users by IP address or timestamp. Slightly vague, but reassuring nonetheless – your data won't be traced back to you if anyone requested logs. In support of this, PrivateVPN is based in Sweden, one of the most privacy-friendly countries around, where no logs have ever been requested – and nothing could be found if they were.
Read our full PrivateVPN review.
PureVPN's claim to fame is a big one – a full security suite offered within their application. So alongside 256-bit AES encryption, an automatic kill switch, and DNS, IPv6, and WebRTC leak protection, you also get app filtering, DDoS protection, Dedicated IP addresses, NAT firewall, Anti-span filtering, and antivirus software. With PureVPN you don't need to go elsewhere to protect your device from viruses and hacking, unlike other VPNs that require you to download separate apps for that. You get complete online protection and ease-of-mind with PureVPN
But PureVPN is no slowpoke, either. You get unlimited bandwidth, and no speed caps or throttling. PureVPN also doesn't store your IP addresses, timestamps, online traffic, or DNS requests, so you're safe from anything being traced back to you. More than 2,000 servers across 140+ countries give you options, and the ability to connect up to 5 different devices at once (with many types supported) is a great feature to have.
Read our full PureVPN review.
Conclusion
There's a slim chance Article 13 will be voted down – but don't count on it. If you ever want to upload content freely again – create a meme, a GIF, a parody trailer, anything – a VPN can help you dodge the upcoming law. Skip the soon-to-come headaches, suspensions, and potential fines – get a VPN and keep your Internet experience free and fun.
What are your thoughts on Article 13? Using a VPN to bypass it? Any questions, thoughts, or concerns? Let us know your thoughts below.