We are reader supported and may earn a commission when you buy through links on our site.
Learn more
How to Unblock American Netflix in Australia
Australians want access to the American Netflix, but unfortunately the media stream giant has made this technically impossible. Impossible, that is, unless you have a VPN on your device. Today, we'll teach you how to change your Netflix region to virtually appear within the United States' digital borders, so you can watch American Netflix from Downunder with no worries.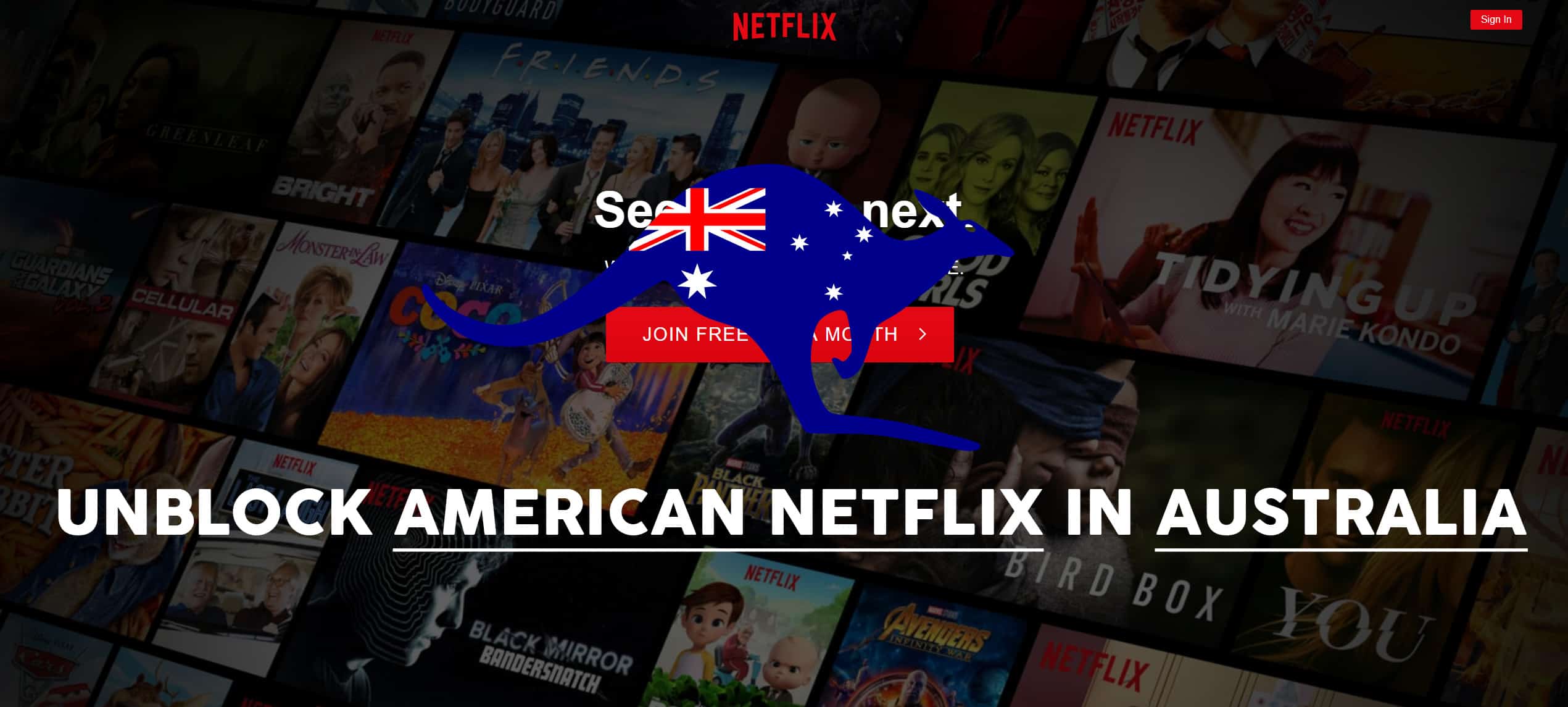 Do you live in, work, or travel to Australia often? Want to access a wider array of movie and TV show titles on Netflix? Although Netflix has been available in Australia for some time, the 1,000 titles you're offered is a pale comparison to the 9,000 shows available for streaming on the American catalog. If you wanted to see all of those, you'd have to pay through the nose to many different streaming and cable TV companies – and who can afford that?
Netflix's proxy error is a huge drag for Australian fans of US content, but you can still get through with these sophisticated VPNs:
NordVPN – Best Netflix VPN – NordVPN works like a charm to unblock Netflix anywhere–whether you're connecting from liberal Australia or from behind China's Great Firewall. Fast speeds, secure servers, and ultimate protection via NordLynx encryption.
Surfshark – Automatically unblocks Netflix US on virtually any server thanks to built-in smart DNS and powerful encryption.
ExpressVPN – A popular pick for streaming around the world, thanks to its best-in-class connection speeds and powerful privacy provisions.
CyberGhost – So easy to use, even your Nanna can unblock Netflix thanks to plain-language settings.
PrivateVPN – An ideal choice for anyone who likes to min/max encryption settings for buffer-free streams.
PureVPN – Offers a huge network with the ability to get past any site block or government censor.
But there's a side road you can take – VPNs. By using a VPN that gives you an American IP address, you can access all of Netflix's titles as if you're sitting in New York. In this guide, we're going to take you through what you should look for to unblock American Netflix from Australia, then briefly parse through the VPNs that can actually do the job. Next, we'll show you the step-by-step process to unblock the American Netflix catalog, and finally discuss some other details you should be aware of.
30-days money back guarantee
Get the right VPN to access Netflix anywhere
Before you go out and subscribe to a VPN, there are something you need to know: not all VPNs can unblock American Netflix for you. In fact, there are only a handful that have a good track record of being able to do so.
Why? Because Netflix knows that people use VPNs to get around their geo-restrictions and access content that they shouldn't be able to. So, they've cracked down on VPNs by blocking IP addresses that they learn belong to VPN providers. If you try to access geo-blocked content from one of these blocked VPN IP addresses, you'll get this message:
"Whoops, something went wrong. Streaming error. You seem to be using an unblocker or proxy. Please turn off any of these services and try again."
But, despite Netflix's best efforts, some VPNs are committed to providing a workaround so that you can reliably access Netflix libraries. But of these providers, not all offer great service – so your VPN should have these things:
Best VPNs to beat the Netflix proxy ban in Australia
Netflix is constantly identifying and blocking IP addresses that it discovers originate from VPNs, so even the best VPNs for punching through the streaming service's blockers can get caught. Nevertheless, these VPNs have a great track record of staying one step ahead of Netflix and consistently unblocking the American library for their users.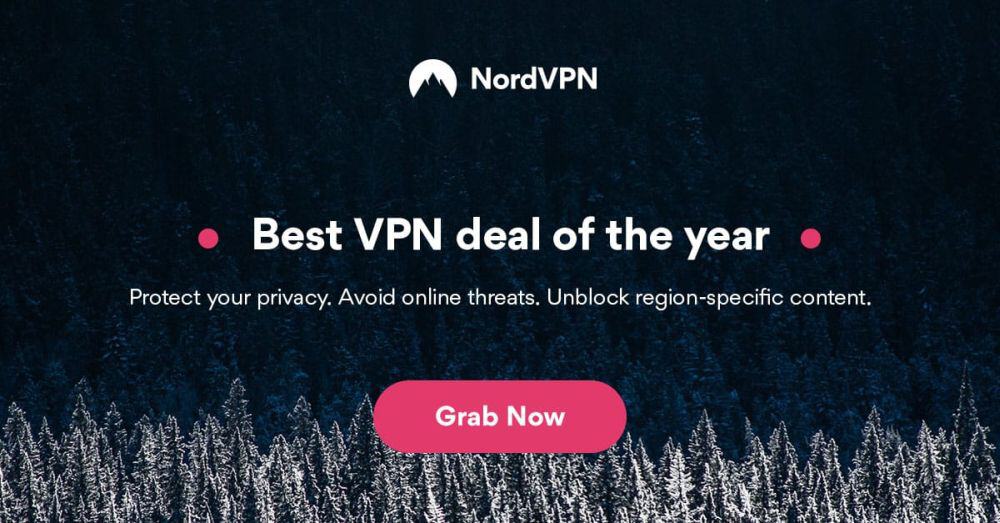 NordVPN is a huge service provider. At more than 5,500 servers in 58 countries, they're one of the industry's biggest – and still growing. Combine NordVPN's size with their speed and advanced features, and this provider is one of the most reliable services for accessing Netflix. A few of these advanced features include dedicated IP addresses – beating shared blacklists – and obfuscated servers – which hide the fact that you're using a VPN.
Nearly-unbreakable 256-bit AES encryption, DNS leak test, an automatic kill switch, and one of the most complete zero-logging policies available means your information is locked down. Add in a graphical map for choosing your server, wide software availability, and the capability to connect to up to 6 devices and you've got a consistent, powerful winner.
Read our full NordVPN review.
Pros
SPECIAL OFFER: 2-yr plan (68% off - link below)
Over 5,400 servers in 61 countries
Up to 6 simultaneous connections
No logs and encrypted connections for total privacy
Great customer service via chat.
Cons
Automatic server selection can be unreliable
Apps can be a bit cumbersome to use.

Surfshark hasn't been around all that long, but they've made a name for themselves largely due to their ability to "just work" for unblocking US Netflix. While the streaming giant has some sophisticated methods of weeding out proxy traffic, Surfshark still gets through with a potent combination of 256-AES-GCM encryption, built-in smart DNS settings, plus automatic obfuscation available on every server to disguise your VPN traffic.
It all works behind the scenes–no need to fiddle with advanced settings or fish around for just the right server. Any of their 3200+ servers in 65 countries will automatically unblock Netflix US, even if they're not American servers (counterintuitive, but true). The only exceptions are 16 countries which have their own popular Netflix libraries, in which case Surfshark optimizes settings to unblock those instead.
With fast speeds and zero logging, you don't have to worry about your ISP blocking or throttling your connection during your Netflix binge.
Pros
Robust servers blast through geoblocks to access your favorite streaming sites
Get a static IP from US, UK, Germany, Japan, or Singapore
IP, DNS and WebRTC leak protection plus kill switch
Favorable BVI jurisdiction guarantees no logs kept
Helpful 24/7 live chat with an actual human being.
Cons
Growing network doesn't have same coverage as more mature VPNs
Apps don't allow for much manual fiddling for power users.
Read our full Surfshark review.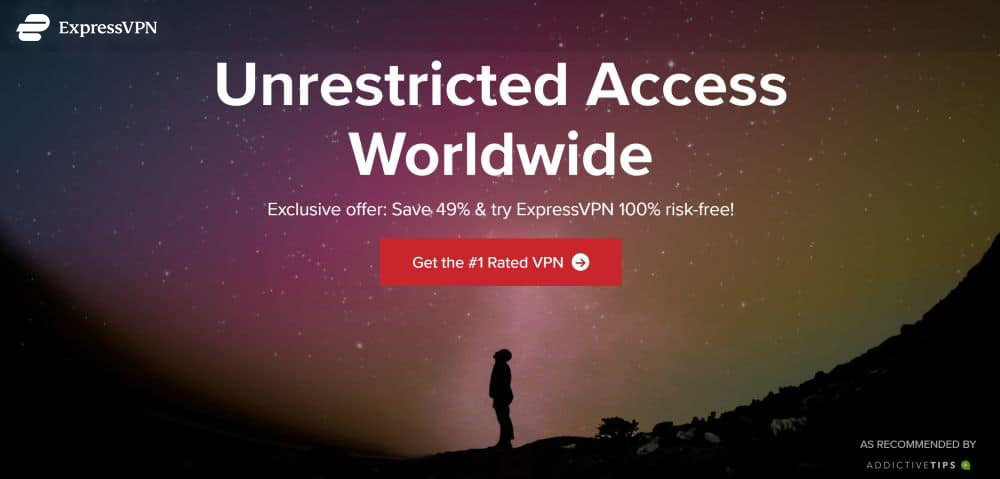 ExpressVPN is one of the fastest VPNs on the market. Unlimited bandwidth, no speed caps or throttling, and lightweight, stay-out-of-your-way software provide you with buffer-free streaming, fast downloads, and seamless browsing. You can also check to make sure you have enough speed with ExpressVPN's built-in speed test, ensuring you connect to the fastest server for your use-case.
ExpressVPN has proven time and again that it can beat Netflix's VPN-blockers. How? A 3,000+ strong network of servers in 94 countries, and military-grade 256-bit AES encryption – that's how. And you can stream Netflix on any of your devices, whether it be Windows, Mac, or Linux, Android, iPhone, iPad, Chrome, Firefox, or Safari – and many more devices. You can even connect to 3 devices at once.
Finally, ExpressVPN is exempt from the Five, Nine, and Fourteen Eyes surveillance agreements and has strong zero-logging policy – so your information stays the way it should be: private and secure.
Read our full ExpressVPN review.
Pros
SPECIAL OFFER: 3 months free (49% off - link below)
Super fast servers
Govt-level AES-256 encryption
No logging policy well enforced
24/7 Live Chat.
Cons
Power-users configuration options.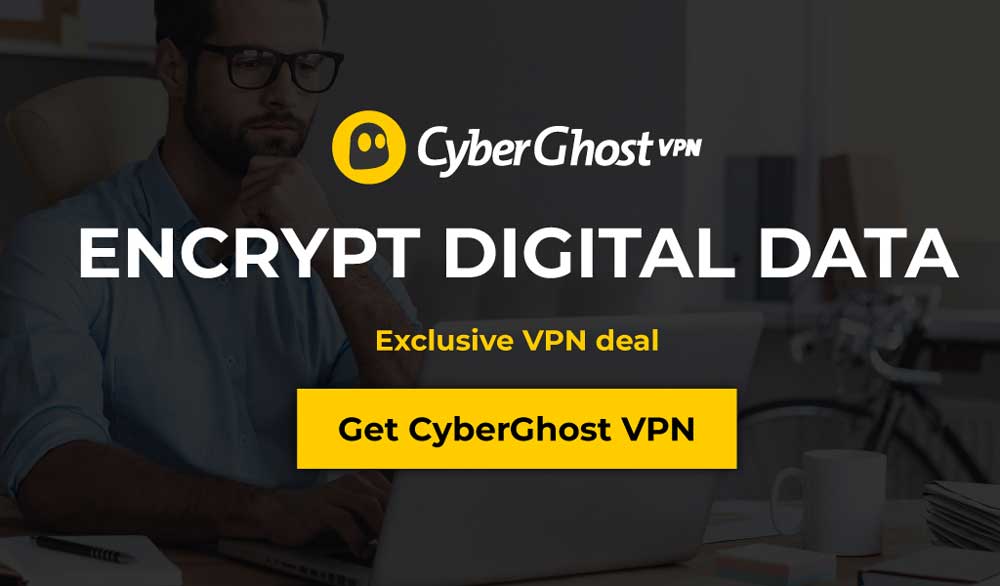 CyberGhost is another industry big shot. 5,500+ servers in 80 countries give plenty of IP addresses to choose from, helping you access American Netflix time after time. What's more, CyberGhost is great for beginners; they're easy to install, with a colorful, minimalist display. Once you've launched, you're offered 6 preconfigured profiles, including one that specifically unblocks streaming sites. And each profile gives you options to customize with simple toggles for extra security, data compression, anti-tracking, or even extra speed.
CyberGhost also gives you powerful, 256-bit AES encryption with 5 different protocols to help you bypass just about any firewall. Their logging policy is immaculate – they don't even keep your email address. Finally, CyberGhost rounds out its package with support for a wide array of software, unlimited bandwidth, no speed caps, kill switch, and the ability to connect to as many 5 devices.
Read our full CyberGhost review.
Pros
LOW PRICE: 6 EXTRA free months (79% off - link below)
Great user experience and easy installation
No leaks detected
No log files
24/7 Live Support.
Cons
WebRTC leak detected
Sometimes experiencing average speeds.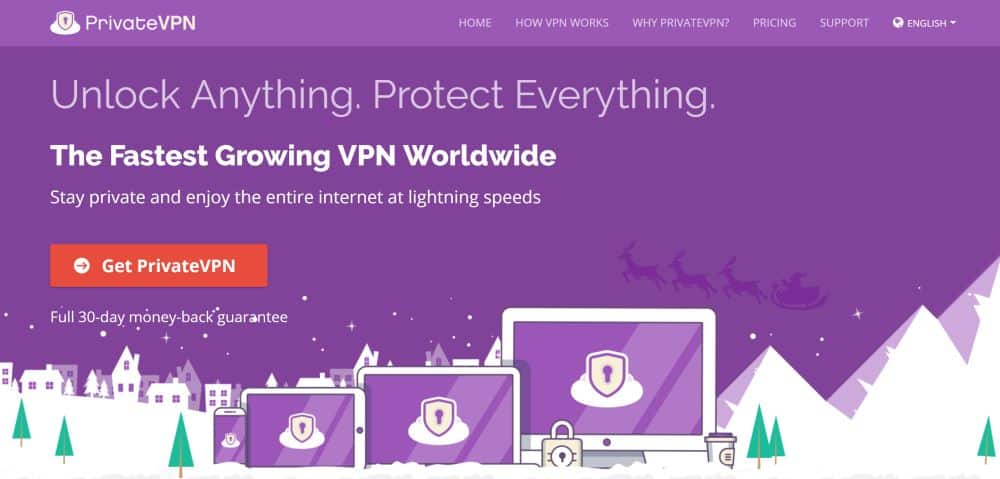 PrivateVPN is a top VPN choice if you want to unlock the USA's Netflix library in Australia. For starters, the service comes with a number of speedy encryption protocols. These include OpenVPN's UDP and TCP, as well as the extremely fast L2TP that lets you get an American IP with virtually no slowdown. Another important factor is PrivateVPN's large server network of around 150 servers in 60+ countries. Although the number of servers is relatively small, each one is equipped with a high-speed Internet connection and enough processing speed to compete with a dozen lesser servers. The end result is an incredibly fast server network that's excellent for streaming Netflix, downloading torrent files, gaming, and more.
In addition to being excellent for Netflix, PrivateVPN is a powerful service when it comes to VPN basics. Every user on every subscription plan gets up to 6 simultaneous connections. Apps are available for virtually every modern device and operating system. You can watch Netflix on your smartphone, tablet, home computer, and work computer – and still have connections left over for a Smart TV, multimedia system, or other device. Last but not least, customer support is always on hand to help you unblock streaming services like Netflix if you run into any problems. There's even a remote installation service that helps you get PrivateVPN installed quickly and easily. All in all, if you're looking to watch US Netflix in America, you'll be hard-pressed to find a better service than this.
Read our full PrivateVPN review.
If you're looking to enjoy Netflix's best content library – the US one – consider PureVPN: a service that combines the feature set of a premium VPN with a budget price point. With over 2,000 servers in 140+ countries, PureVPN will let you connect to a variety of US servers and IP addresses. Moreover, you'll be able to connect to other English-speaking countries' IPs quickly and easily if you want to enjoy Canada's, Australia's, or the UK's content libraries and websites. Another important advantage is that PureVPN offers unlimited bandwidth, speed, and server switches. This means you can enjoy streaming Netflix to your heart's content without worrying about running out of traffic. Moreover, PureVPN's dedicated streaming servers mean that you get incredibly fast connection speeds and videos with no buffering, no quality loss, and no lost frames.
Another reason to go with PureVPN is its outstanding feature set. For starters, support is 24/7 so you can get the help you need if you ever find that Netflix is unavailable to you. Second, you get up to 5 logins per household. This means you can connect your work computer, home computer, smartphone, and tablet – and still have a connection left over for a roommate or family member. There's also a number of security-oriented features, which is helpful if you live in China, the UAE, Pakistan, or any other authoritarian regime. This includes a kill switch, split tunneling, and the proprietary Ozone technology that continues to protect your device, data, and identity long after you've disconnected.
Read our full PureVPN review.
Watch American Netflix from Australia
Now that you've picked a VPN, how do you use it to unblock the American Netflix library? Just follow these simple, easy steps:
Sign up with your chosen VPN provider.
Next, download and install the VPN app to your device. For mobile devices, like Android and iPhone, you may have to visit the app store. Use the VPN's official link to avoid downloading a fake.
Once you've installed the application, launch it and sign in using your VPN account info. Then, connect to an American server. Many VPNs automatically connect you to the fastest server available, which likely won't be in America; as such, you'll have to open the provider's server list and search for an American node.
You should now be connected, but if it's your first time, run a quick IP test. Open you favorite browser and visit ipleak.net. The webpage will automatically run an IP address lookup, the results of which it'll display near the top of the page in a box. Just below a long string of numbers at the top of the box (your IP address), there should be the name of a country. This is the country of origin for your IP address. If the VPN has successfully connected you to an American server, the country should read "United States." If not, it'll read "Australia" – just return to the VPN and try again.
Finally, launch Netflix in your browser. (You can try the Netflix app, but security is much tighter – bypassing Netflix's blocks is more reliably done using the web browser version of the site. We can't vouch for any VPN working reliably with the Netflix app.) Just sign into Netflix, and you should be good to go. If you have trouble with one server, just try another until you succeed. And if all else fails – contact the VPN's support. They can tell you which nodes are currently working best and help you troubleshoot.
Other reasons to use a VPN
Aside from unblocking Netflix, there are many uses for VPNs. Here are a few other ways you can take advantage of the service:
Protect your privacy online
Normally, when you connect to your ISP's server, your data is visible to them. That includes your IP address, your traffic, and everything in between. This information can be used to slow down your network speeds, charge you more for services, or even sold to 3rdBut when you use a VPN, your data is sent through an encrypted "tunnel" to and from the VPN server. With the strong encryption of a good VPN, your data is virtually invisible to any prying eyes – including your ISP, hackers, and the government. And with a zero-logging policy, even if the VPN is forced to turn over logs to authorities on its users' activity, there would be nothing there to identify or trace back to you.
Stay safe while you're out and about
Public internet hotspots can be incredibly convenient – and incredibly dangerous. These Wi-Fi connections usually lack any security, so you're vulnerable to hackers and data thieves. In just a few minutes, they can have your name and personal account details. If you frequent public hotspots, a VPN can keep you protected. The encryption wraps up every piece of data that enters or leaves your laptop or mobile device, preventing any hackers or thieves from seeing – and stealing – from you.
RELATED READING: Victim of identity theft? Start here to recover
Access other geo-blocked content online
The internet is even bigger than you think – large chunks are just blocked to you because of your geo-location. Whether you're trying to access view content on another streaming platform, you're from another country and maintain accounts back home, or just want to access another country's internet to immerse yourself – a VPN can help you get an IP address there, helping you get around geo-blocks and access the entirety the internet has to offer.
What's the deal with restricted Netflix content?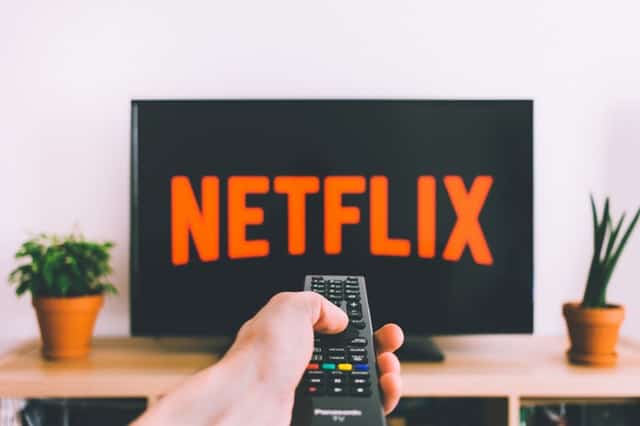 The Australian version of the Netflix library launched in 2015, and they've been steadily adding content each and every month – but the Australian catalog is still watered down in comparison to the American library. And when the VPN ban was put into place, thousands of people canceled their subscriptions. Much of the remainder have been on the lookout for ways to get around the ban and access a wider variety of Netflix shows.
Why is Netflix blocking American Netflix in Australia?
But why did this happen? The essence of it boils down to a simple reason: money.
When a new movie or TV show is produced, the studio sells broadcast licenses to media outlets. Different broadcasters sign different deals, which is why a new movie or show is released on different days around the world. Netflix, being an international streaming service, not only has to buy a license for each show or movie it streams, but often has to buy a license for each show/movie in each country in which it streams.
As you can imagine, that can add up quickly. Since many of Netflix's streamed shows are produced in the U.S., the American library is much bigger, as they can afford to purchase the rights to more shows.
Another theory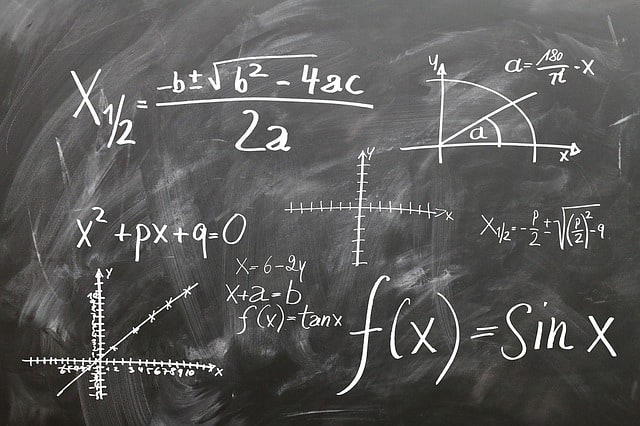 Dr. David Glance, the Director of the Centre of Software Practice at the University of Western Australia, has another theory about why so many shows are blocked in Australia. He believes that Netflix was essentially "forced" to begin employing VPN blockers by the content providers (i.e. producers and rights holders) who are still trying to enforce the geographic restrictions of the old, pre-Netflix world.
In other words, brands in Australia – like Foxtel and Stan – bought up the rights to movies and TV shows that Netflix has in their American library, then put pressure on the content creators to make those rights more expensive for Netflix. To ease the pressure, Netflix began to crack down on Australian users.
Dr. Glance thinks this is a counterproductive move, however – and with many former Netflix users having canceled their accounts, he may be right. But, if you love Netflix, the right VPN can give you a way around this issue.
So is it legal to use a VPN?
All this talk of broadcast licenses and rights, you may be wondering: is it legal? Well, under current Australian law (the "Copyright Act"), it is not illegal to bypass regional restrictions imposed by streaming services. That means it is not illegal to use a VPN to unblock American Netflix in Australia.
But that being said, using a VPN to access Netflix does break the service's their user agreement. However, it's unlikely that your account will be suspended over it – you'll get the "proxy error" message and have to reconnect before you can continue. That's not to say it can't happen, but it is unlikely.
Conclusion
Although Netflix is available in Australia, the number of titles you can actually view is very limited – especially in comparison to America's library. Many of the same titles are available from other providers (primarily cable), but you'll pay hand-and-foot for access. So unless that's appealing to you, use a VPN that can unblock the American Netflix catalog. In this guide we've given you everything you need to decide whether using a VPN is right for you, what to look for, and which ones are best for Netflix.
Are you a Netflix-user in Australia? Planning to visit there soon? Have you been able to bypass Netflix's restrictions? What have your experiences been? Continue the conversation in the comments section!