We are reader supported and may earn a commission when you buy through links on our site.
Learn more
How to Watch Foxtel Now from Overseas: Does it work?
Netizens traveling or living outside of Australia will find access to Foxtel Now blocked unless they have a VPN. Today, we'll show you why geoblocks happen, plus recommend the best VPN providers guaranteed to unblock Foxtel Now no matter where you go.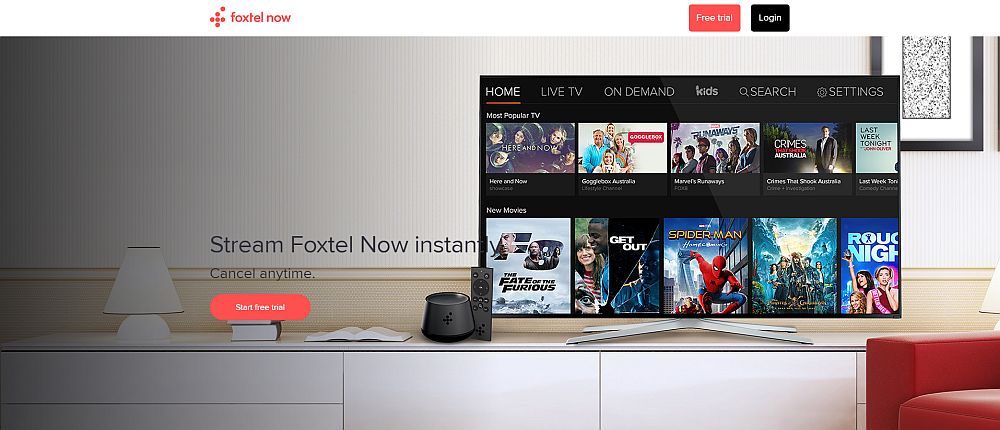 Foxtel Now, formerly known as Foxtel Play, is the on demand streaming service from Australian television company Foxtel. Foxtel is one of the biggest TV companies in the region, and most people in Australia tune in to Foxtel's news, sports, drama, and entertainment channels. The sports channels in particular are hugely popular thanks to their showing of big games in rugby, football, and Ozzie rules football.
Foxtel has made its content available through an app and a website as well as through traditional TV packages. If you subscribe to the Foxtel Now service, you'll also get access to the Foxtel Go app for PC, Mac, iOS, and Android so you can watch on the go. But the best way to watch content in great quality is to use the Foxtel Now streaming service. It's available for a big range of devices: PC and Mac via a player for the Google Chrome browser, apps for iOS and Android, plus support for Chromecast, Telstra TV, PlayStation 4 and 3, Xbox One, and a number of models of smart TV.
Foxtel Now is blocked outside of OZ, but you can restore access abroad with these VPNs:
NordVPN – Best for Foxtel Now – With hundreds of highly secure Australian servers, NordVPN is a no-brainer for unblocking Foxtel Now abroad. Enjoy buffer-free streams free from restrictions courtesy of the super-speedy NordLynx protocol.
Surfshark – A lightweight, modern VPN that "just works" to unblock streaming sites.
ExpressVPN – Your go-to choice for blazing-fast connection speeds and powerful security with its Lightway protocol.
PureVPN – The do-anything VPN that also offers web filtering, adblocking, and more.
IPVanish – Extremely popular choice for streaming devices with weak processors like the Firestick.
There's one problem with Foxtel Now though: the service only works within Australia. If you live elsewhere in the world or if you're travelling away from home, you won't be able to watch content on the Foxtel Now system. But there is a way around this predicament by using a VPN. In this article we'll explain how that works and then share our recommendations for the best VPNs for watching Foxtel Now outside of Australia.
30-days money back guarantee
The Best VPNs for Watching Foxtel Now
We've shown just how useful a VPN can be for getting around region locks like those in Foxtel Now. But how do you choose a VPN provider when there are so many options out there? Here are the key issues to think about when selecting a VPN provider:
If that sounds like a lot to keep in mind, don't worry. To help you out, we've compiled a list of the best VPNs for watching Foxtel Now: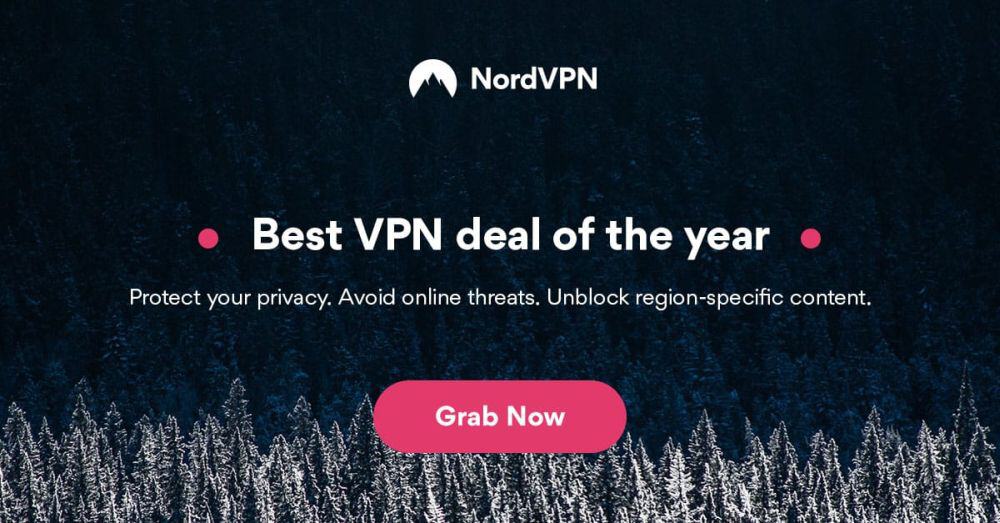 For globe-trotting users or people who have to travel a lot for business, NordVPN is a great choice. It is a service which specialises in getting around region locks so it's perfect if you want to watch Foxtel Now. The massive network covers 5,500+ servers in 60 different countries including Australia so you'll easily be able to unblock any websites which you want to use.
The security is good too, with strong encryption and no logging. A particular advantage of NordVPN is that, unlike most VPNs, it also works in China to let you get around The Great Firewall. If you're planning to travel to China any time soon, this is an essential tool in your travel software kit.
The software supports lots of platforms like the Windows XP, Windows Vista, and Windows 7, 8, and 10 operating systems as well as Mac OS, Linux, iOS, Chrome OS, Android, and Windows Phone.
Read our full NordVPN review.
Pros
Optimized servers for unblocking Netflix
No bandwidth caps
Zero leaks: IP/DNS/WebRTC
Retains no metadata of your browsing
Live chat support is available.
Cons
Can't specify City or Province in App.

Hands down the best VPN to launch within the last couple of years is Surfshark. It offers tremendous utility as a site unblocker, and will work beautifully to spoof an Australian IP to watch Foxtel Now from any country.
Surshark runs a massive network of 3200+ servers in 65 countries, with servers in Adelaide, Brisbane, Melbourne, Perth, and Sydney. There's enough redundancy so that if any nodes temporarily go offline, as is normal for VPNs, you can easily switch over to an equally capable server. Whichever way you go, you'll enjoy the same unbreakable 256-AES-GCM encryption to secure your connection and hide your true IP.
We love Surfshark's fast speeds, which can stream in HD without skipping a beat. Additionally, you get IP/DNS/WebRTC leak protection to prevent unencrypted data from escaping, plus a strict no-logging policy to cover your tracks online.
Pros
Unblock VoIP in oppressive regimes like WhatsApp, Skype, Discord, and more
Unblock Netflix on any server, no more picking and choosing
VPN split tunneling available
Based in the British Virgin Islands, where there are no data retention laws
Helpful 24/7 live chat with an actual human being.
Cons
Growing network doesn't have same coverage as more mature VPNs
Apps may be too simplistic for power users.
Read our full Surfshark review.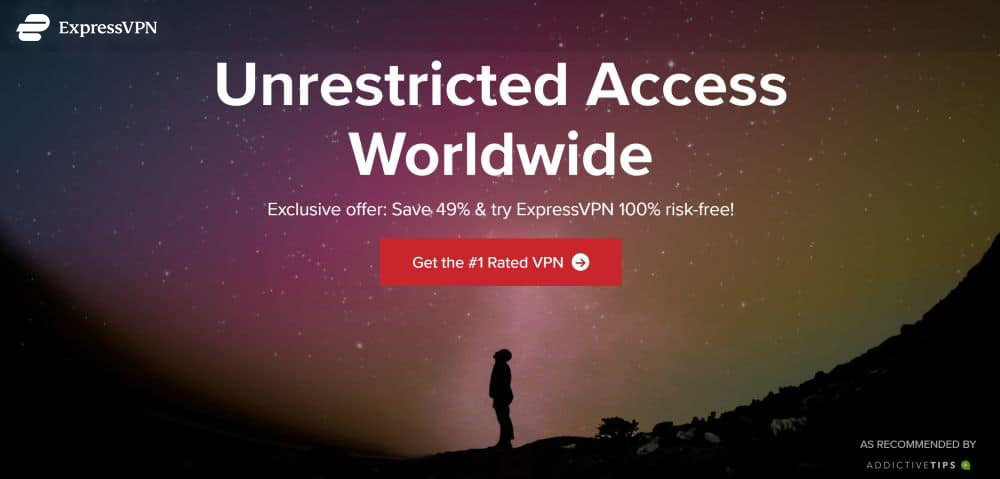 ExpressVPN is a lightning-fast VPN, ideal for streaming videos online such as through Foxtel Now. The service has software support for a big variety of platforms, including newer and older versions of Windows (Windows RT, Windows XP, Widows Vista, and Windows 7, 8, and 10) and Mac OS, Linux, and Android.
For those region blocking concerns, ExpressVPN has you covered with a massive network of more than 3,000 servers in 145 locations in 94 different countries including Australia. So you'll be able to watch Foxtel Now from anywhere in the world when you're travelling. There's also a handy speed test feature to help you find the fastest server in whichever region you're searching.
The security is good too, with tough 256-bit AES encryption and a no logging policy to keep your browsing information private.
Read our full ExpressVPN review.
Pros
Unblocking Netflix, iPlayer, Hulu, Amazon Prime
Superfast servers (minimal speed loss)
AES-256 encryption
Keeps no logs of personal data
Live chat support available.
If you're looking for a VPN which is super user-friendly and has a bunch of other security tools included as well, then you should check out PureVPN. The VPN software comes bundled with a number of other helpful programs such as ad-blocking software, malware protection, anti-virus software, and web filtering. This makes it ideal if you want to install basic security software onto the devices of your children or other family members in order to keep them safe while they're browsing.
The software is easy to use and not too intimidating, so it's suited to those who aren't terribly familiar with VPNs. And the security of the VPN itself is as good as you would hope, with 256-bit encryption and no logging. The server network covers 2,000+ servers in 140+ different countries including Australia, and the software supports Windows, Mac OS, Android, iOS, and Android TV, as well as browser extensions for the Chrome and Firefox browsers.
Read our full PureVPN review.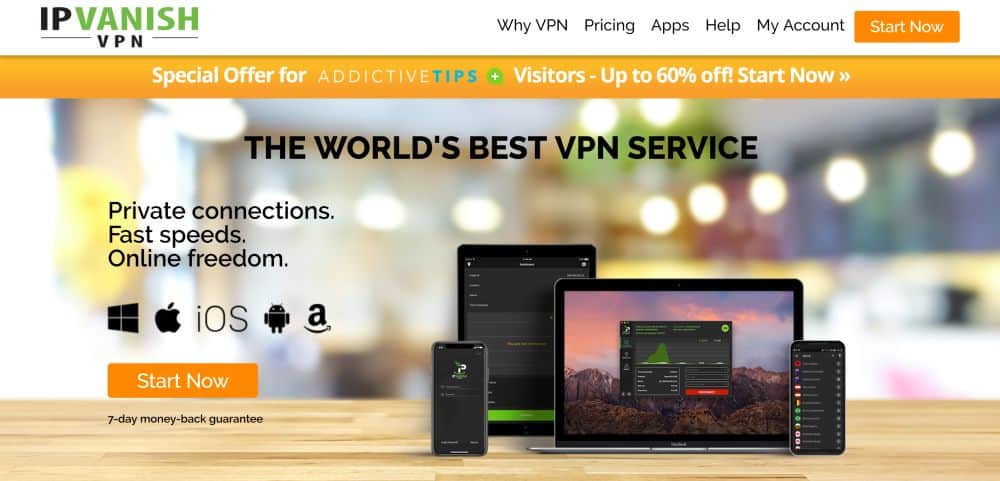 A second option for those looking for the fastest possible connection speeds is IPVanish. This service offers a large network of over 1,300 servers in more than 75 regions around the world including Australia, so you can use it to get around region locks and to watch content on Foxtel Now.
The software supports plenty of platforms, including Windows 7, 8, and 10, plus Mac OS, Linux, and Android. So you can install it on your phone and tablet as well as your computer in order to keep all of your devices protected. The security is good with strong 256-bit encryption to keep you secure and a strict no-logging policy to protect your privacy.
Read our full IPVanish review.
How Is Foxtel Now Restricted Geographically?
If you're outside of Australia and you try to load up Foxtel Now, you'll find that the videos won't play. Which is frustrating: if you've paid for a service, then you should be able to use it even if you're travelling or if you move. But media companies are obliged to put these restrictions in place due to copyright restrictions. They might have the rights to show a movie or sports event in Australia, for example, but not in New Zealand. If you're in New Zealand and you try to watch this content, you'll get an error message.
You might wonder how this works. In essence, the website reads what region you are currently in based on your IP address and serves content or blocks it accordingly. Your IP address is a string of usually numbers which act as a unique address for any device which is connected to the internet. So when you set up a network at home, your computer will have one IP address, and your phone another, and your tablet still another. In short: every IP address is a unique identifier, and no one's will be the same as yours.
Embedded within an IP address is an indication of which region the IP comes from. There are particular ranges of numbers which are assigned to certain countries. So when you visit the Foxtel Now site, it reads your IP address and checks whether that IP is in the range assigned to Australia. If it is, the video content be will streamed. If not, it will be blocked.
READ ALSO: How to pretend to be in a different country online
How Can a VPN Get Around Regional Restrictions?
So, how can a VPN help get around this region locking? The answer is to do with how the VPN works. A VPN, or Virtual Private Network, starts with a small piece of software which you install either onto your device (like your desktop, laptop, phone, or tablet) or onto your router. This software works to encrypt all of the data which you send over the internet, meaning that the data is bundled up and locked down so that it is difficult or impossible for any outside observers to see what the contents of that data is.
You use the VPN software to select a server to connect to in any of a number of different locations, and the encrypted data is then sent to that server. When the data arrives at the server, it is decrypted and sent on its way to its original location.
The clever part of this is that you are assigned a new IP based on the location of the server rather than the location of your device. So if you are sitting in New Zealand and you connect to a server in Australia, you'll be assigned an Australian IP and it will appear as if your web traffic originates in Australia. When you visit a website like Foxtel Now, the site will check your IP and see that it is in Australia, so it will serve you all of the content even when you're based abroad.
This works both temporarily and in the long term, so you can use a VPN to watch Foxtel Now whether you live in Australia but are travelling abroad for a time, or if you are an expat or fan of Aussie culture and you live permanently in another country.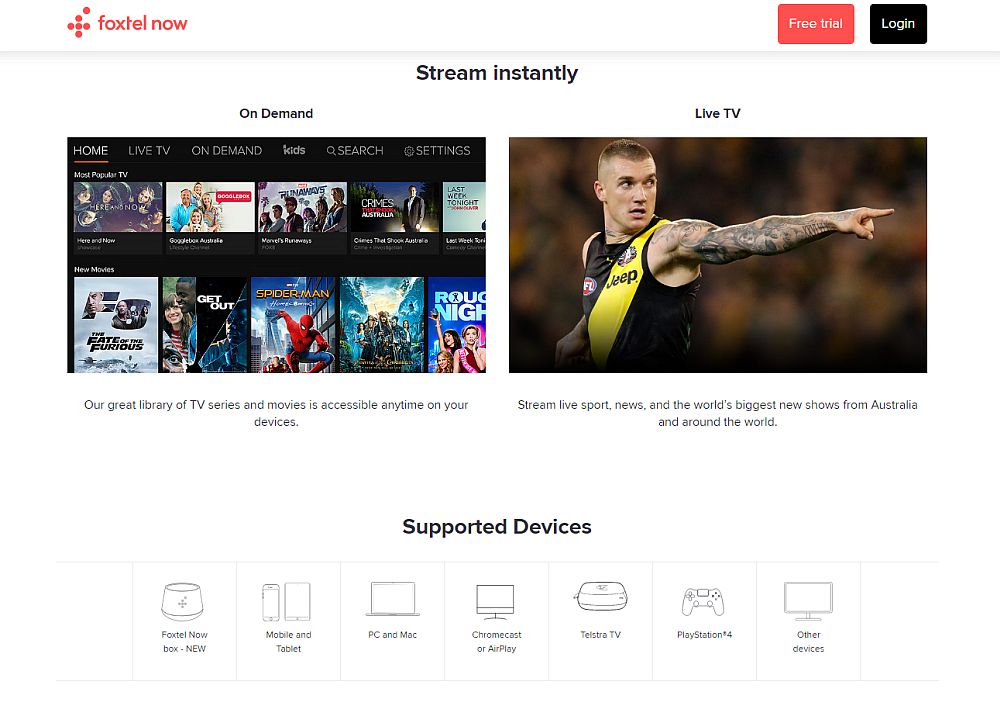 How Do You Get Foxtel Now?
If you don't have a Foxtel Now subscription yet and you're wondering how to set it up, it's very easy. First, open up your VPN software and connect to a server in Australia. Now head to the Foxtel Now site at https://www.foxtel.com.au/now/shop.html.
You'll see that there are options for different starter packs and premium packs so you can choose the combination of channels which you are interested in. If you want just the basics, you can try the Lifestyle pack for $10 per month or the drama pack for $15 per month. If you want luxuries like movie channels and sports channels, these cost $20 per month and $29 per month respectively. There's also the option of a free two-week trial to see if you like the service.
Once your subscription is set up, you just need to make sure that you use your VPN to connect to a server in Australia before you go to the Foxtel Now website, and you'll be able to watch all of the content as if you were actually located in Australia.
Want to dip your toes into the VPN world and test this method before committing to a monthly subscription? Follow our guide on how to get ExpressVPN for free.
Conclusion
The Foxtel Now service is a handy way to watch all of the Foxtel content you want through your browser. Not only can you watch at whatever time suits you, but you can also customise the package of channels that you subscribe to in order to save you money on the channels you don't want.
Unfortunately, Foxtel Now only works within Australia. Even if you live in Australia and you've paid for the service, you still won't be able to use it if you travel outside the country. And if you're based outside of Australia then you won't be able to access it at all.
The good news is that you can get around these region blocks with a VPN, and it's a simple process to connect to a server in Australia and start watching. We've recommended a few of our top picks for VPNs for watching Foxtel Now, which we hope will help you.
Which one of these VPNs is your favourite? Or is there another VPN which you prefer? Let us know in the comments below!