We are reader supported and may earn a commission when you buy through links on our site.
Learn more
Expats Should Use a VPN: 8 Reasons Why You Need One
No matter where you go as an expat, you absolutely need a VPN to protect your privacy. While every country has its own unique cybersecurity laws and risks, a VPN simplifies your life with powerful privacy provisions and unfettered access to the free and open Internet. Here are 8 reasons every expat needs a VPN.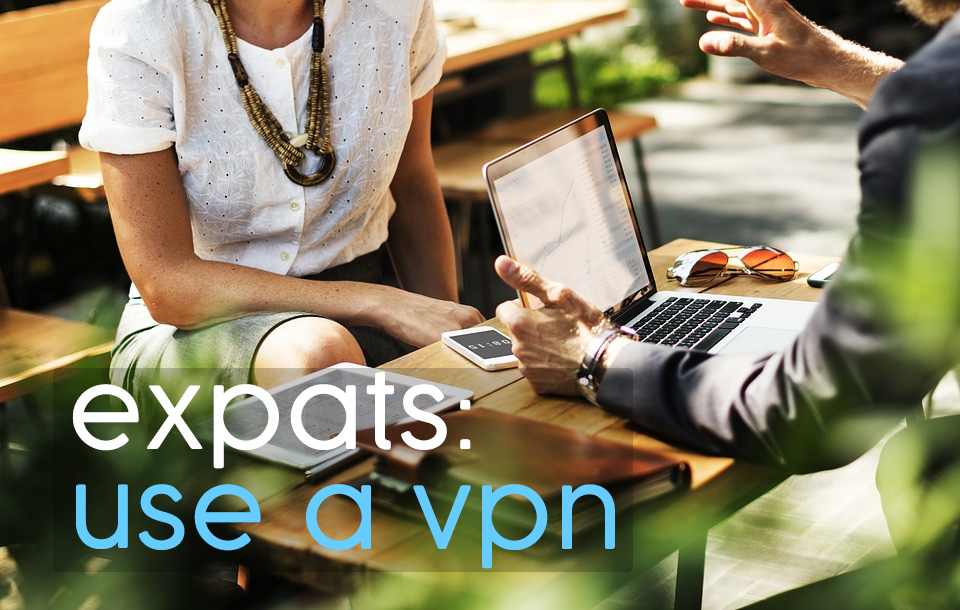 Whether you're living abroad, traveling, or working away from your home country, privacy is extremely important. Expats and digital nomads need to take extra precautions to make sure their personal information stays safe. One slip-up and your identity could get stolen or your bank account compromised, putting you in a difficult position.
Already know you need a VPN? Boost the Internet security of your expat lifestyle with these trusted providers:
NordVPN – Best for Expats – NordVPN is a no-holds-barred privacy solution, with a litany of features to help guard you from all sorts of cybersecurity threats. You may be still figuring out your new home country, but your privacy online is one thing you don't have to guess on with NordVPN.
Surfshark – A low-cost VPN with top-shelf encryption, adblocking, and a great logging policy.
ExpressVPN – Need faster VPN speeds for downloading large files or streaming in HD? Check out the provider with Lightway encryption.
CyberGhost – A user-friendly VPN with a gargantuan network, useful for spoofing all over the world.
To help keep your information safe, we recommend using a VPN both at home and abroad. Expats will find running a virtual private network on all their devices, including laptops, smartphones, and tablets, will provide just the right amount of security needed to stay afloat while traveling away from home. Below we take a look at the top reasons why expats need a VPN.
30-days money back guarantee
Why Expats Need a VPN
Life as an expat carries a unique set of challenges. Your status as an outsider also makes expats prime targets for data snooping and surveillance programs. To keep yourself safe from these threats, you should always run a strong VPN in the background each time you connect to the web.
Stay Safe on Public Wi-Fi
Public internet can be extremely convenient for expats, travelers, and digital nomads. Unfortunately these open hotspots are hotbeds of activity for hackers and data thieves. All they have to do to steal user information is sit in the same cafe or hotel lobby and run a few scripts on their laptop. After a few minutes they'll have names and personal account details of dozens of innocent people, and maybe a few credit card or bank account numbers, too.
If you frequently rely on public Wi-Fi networks, running a VPN on all of your devices is an absolute necessity. VPNs provide a layer of encryption for every piece of data that leaves your phone or laptop. When that data hits the network, it stays wrapped in unbreakable code, making it impossible for anyone to view its contents. This allows expats and any VPN user to remain hidden and anonymous, safe from most casual attempts at stealing private data.
Public Wi-Fi isn't the only danger. If you're staying at a hotel or extended residence and aren't directly in control of internet access, there's no way of knowing what happens to your data each time you go online. Again, running VPN software can keep you safe from these hidden dangers.
Access Region Locked Videos
Life as an expat carries plenty of advantages, but one of the disadvantages is missing out on entertainment and news from back home. If you've ever traveled to another country and found it impossible to catch up on movies and TV shows from services like Netflix and Hulu, you know how frustrating this can be. Expats deal with this long term, which means a reliable method of bypassing geo-restricted content is a necessity.
VPNs provide the perfect, safe, and easy to use methods for accessing content from other countries. By encrypting data and providing a non-local virtual IP address, VPNs can fool streaming services into thinking you're in another country entirely. Can't stand missing your UK TV shows while working as an expat abroad? Fire up a VPN, switch to a home IP address, then let the fun begin.
Protect against Censorship
Net neutrality is a growing issue in today's privacy-conscious world. Censorship is a big part of this movement, too, and the laws regarding which websites you can access change depending on the country you're in. Expats deal with a wide variety of censorship laws every time they cross a border. The worst part is most of these censorship firewalls are hidden, meaning you only stumble across them when it's too late.
The best way to avoid these situations is to secure your information before it reaches the internet. Once again, VPNs provide just the right set of tools to get this done. VPN encryption locks down the contents of data that leaves your device. If your expat country doesn't allow access to social media, Wikipedia, Google, or other common services, you can slide through the barrier by cloaking your data in VPN protection. Even if government or ISP firewalls are actively scanning for breaks, your traffic won't be affected by their censorship efforts.
Unrestricted VoIP Access
VoIP services like Skype and WhatsApp are perfect for keeping in touch with friends, family, and colleagues. Many countries are aware of this, however, and have opted to block foreign VoIP services from their region, allowing them to promote internal ISP-owned VoIP programs that charge insane fees. You don't have to hand over half of your paycheck just to talk to your family. With the right VPN, you can access any worldwide service you like.
Privacy is another concern for expat VoIP users, even with popular global software. Video and voice calls placed over the internet are prime targets for government surveillance efforts, especially in countries that restrict or block VoIP access You might think it's just you and your friends chatting about the weather, but in reality your conversation is being recorded and stored. By running a VPN on your VoIP device, you can encrypt that data so even if it falls into the wrong hands, no one can decipher its contents.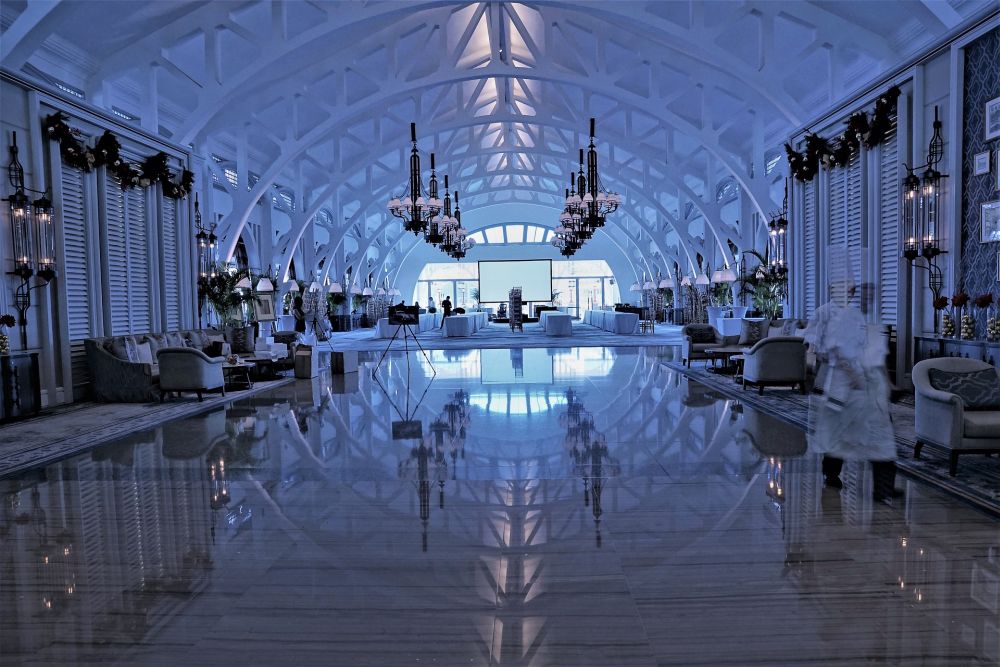 Safe and Reliable Online Banking Access
Managing your bank account as an expat can be a complete mess. International transaction fees are frustrating, getting in touch with customer service is a hassle, and swiping your card only to find out your account has been flagged is nothing short of embarrassing. Working with cross-border bank accounts is made a little easier with a VPN. The location-independent IP address provided by VPNs lets you access your bank account like a native. If your bank is in Canada and only accepts Canadian IPs, just pick a server in Toronto and log right in.
Get Cheaper Flights
One of the lesser-known benefits of using a VPN as an expat is the ability to hunt for cheaper plane tickets. A lot of airlines change their prices based on the IP address of each user. Look for a ticket from a location in the U.S., for example, then switch your VPN server to one in eastern Europe. Like magic, many of the ticket rates drop by as much as 15%. It's not a guarantee, but it never hurts to try, especially when a travel budget is one of the biggest expat expenses.
Watch Sports Abroad
Some expats miss the food from their home, or maybe the weather. Others go crazy trying to find a reliable source to watch their favorite sports teams. Regional restrictions make it difficult to access live sporting events from outside the country. Unless broadcasters in your home country have deals with international channels, you could be completely out of luck.
Fortunately VPNs make it easy to access fast and high-quality streams for sports around the world. If, for example, your live NFL service doesn't support connections outside of the U.S., all you need to do is run your VPN, pick a server stateside, then reload the stream. Like magic you'll be able to watch your home team, no matter where your expat adventures take you.
Access the Open Internet
Censorship and video streaming aside, some countries and web services change what content is available to users depending on their location. You may be used to logging into Twitter or Facebook on a daily basis, but once you cross the border, those services may be blocked. That instantly cuts you off from your friends and family, which simply won't do!
VPNs can instantly crack open the free web and let you access any social media or content site you want. If your expat country restricts certain web pages or online services, just open your VPN software, choose a server in another region, then reload and try again. Most of the time you'll be able to log in without delay.
Choosing the Best VPN for Expats
With so many useful features and added extras, it's easy to see why VPNs are a necessary tool for travelers and expats alike. Not all services are built the same, however. Below we look at some of the most important features you need to look for in an expat VPN.
Important VPN Features
Finding the right VPN for your expat needs requires a fair amount of research. Which is more important, speed or security? Do you need extra accessibility features or are you comfortable setting things up yourself? The most important features every VPN user needs are listed below. Make sure your service ranks high in every category, otherwise your online experience and even your privacy could be at risk.
Fast download speeds – VPNs can be slower than an unencrypted internet connection. To maintain your speeds at all times, go for a fast service.
Large server network – The more servers a VPN runs, the more options are at your disposal. Always shoot for a large server network.
Unlimited bandwidth – Some VPN services restrict how much bandwidth you can use. When this happens, your secure connection to the internet will be cut off abruptly.
Unmonitored web access – Don't let a VPN block access to VoIP services, torrents, or other file sharing services.
Zero-logging policy – VPNs can log activity just like an ISP. To ensure your data stays safe, use a service with a strict zero-logging policy.
Recommended VPNs for Expats
Don't have time to research yourself? Never fear, our recommendations are here! Below are five of the most reliable VPNs on the market. Each one is fast, secure, easy to use, and perfect for all of your expat needs.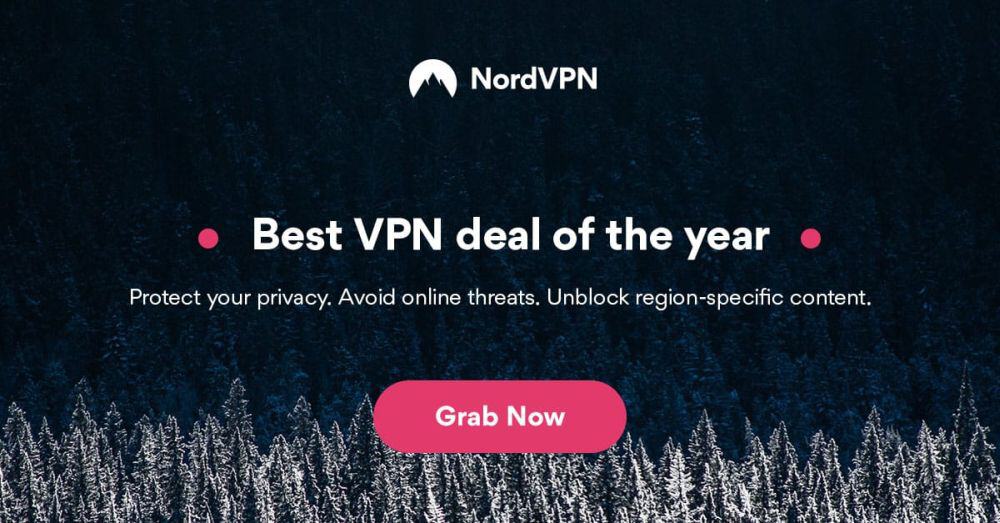 NordVPN is a well-established, affordable, fast and reliableVPN that runs one of the largest networks around. The list currently sits at over 5,400 servers in 59 different countries, meaning you'll never have a hard time finding the right connection in the right country, no matter where your expat life takes you. NordVPN also gives you unique connection features no other VPN offers, including double encryption, onion over VPN routing, and DDoS protection.
NordVPN has a strict zero-logging policy that covers bandwidth, traffic, time stamps, and DNS access. Custom VPN software includes an automatic kill switch and DNS leak protection features for all your devices, and data that leaves your computer is perfectly secured with 256-bit AES encryption.
Read our full NordVPN review.
Pros
Works with Netflix, BBC iPlayer without breaking a sweat
GooglePlay users rating: 4.3/5.0
DNS leak protection, kill switch
Based in Panama
Money back guarantee policy (30-days).
Cons
Can't specify City or Province in App.

Surfshark is a top recommendation for expats living on a budget. Whether you need a robust network to spoof content from back home, or to hide from government surveillance in your new home country, Surfshark has you covered.
By default, each Surfshark connection is protected by unbreakable 256-AES-GCM encryption–the same used by the NSA. You'll tunnel through to their network (3200+ servers in 65 countries) via OpenVPN, IKEv2/IPSec, or WireGuard, giving you tremendous agency over how fast and secure your VPN connection can be.
What's more, Surfshark's CleanWeb is a special boon to expats, as it blocks out known malware links and ad trackers before they have a chance to load–especially great if you're still mastering the local language and aren't quite sure what and what not to click on. Finally, Surfshark never keeps logs on your activity, so you can download, stream, and spoof in peace without fear of leaving a trail of breadcrumbs behind.
Pros
Unblock VoIP in oppressive regimes like WhatsApp, Skype, Discord, and more
Torrent safely on any server, no guesswork required
Unbreakable AES-256-GCM encryption on every connection
VPN home jurisdiction in British Virgin Islands is ideal for privacy
Refund requests are simple and fast–no waiting or hassle.
Cons
Speeds occasionally suffer a noticeable drop
Power users may wish for more settings to fiddle with.
Read our full Surfshark review.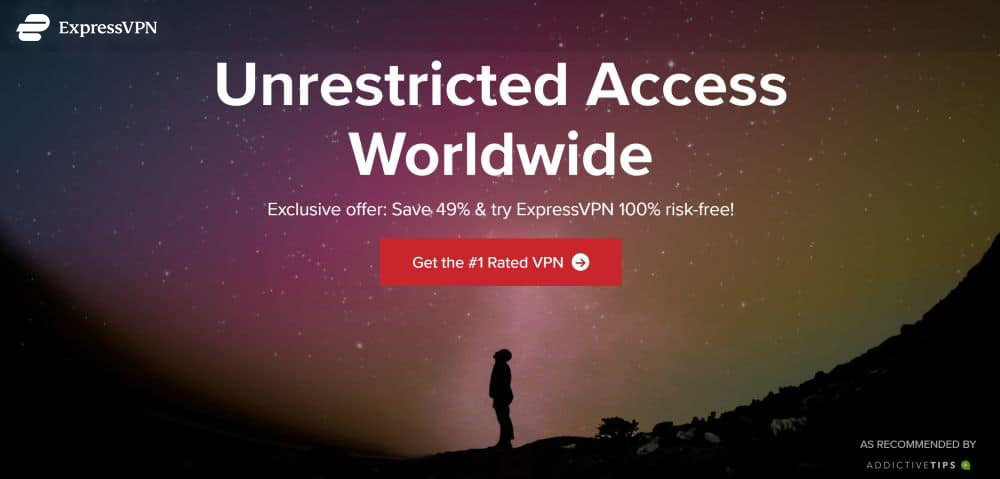 ExpressVPN has an ideal set of features to make your expat life safe and secure. For starters, ExpressVPN is one of the fastest VPNs on the market, providing incredible speeds on all devices worldwide. Whether you're connecting from a cafe or sitting at your home away from home, ExpressVPN keeps your speed at a constant high. These lightning fast downloads are paired with full access to ExpressVPN's network of 3,000+ servers in 94 different countries, giving you a fast connection no matter where you travel.
ExpressVPN offers strong 256-bit AES encryption on all data combined along with a zero-logging policy on traffic, DNS requests, and IP addresses. You also get DNS leak protection and automatic kill switch features with ExpressVPN's custom software. These features help keep your data safe from prying eyes on public networks and foreign connections, allowing you to access blocked content or just keep your data secure.
Read our full ExpressVPN review.
Pros
Unblocking Netflix, iPlayer, Hulu, Amazon Prime
Superfast servers (minimal speed loss)
AES-256 encryption
Keeps no logs of personal data
24/7 Customer Service.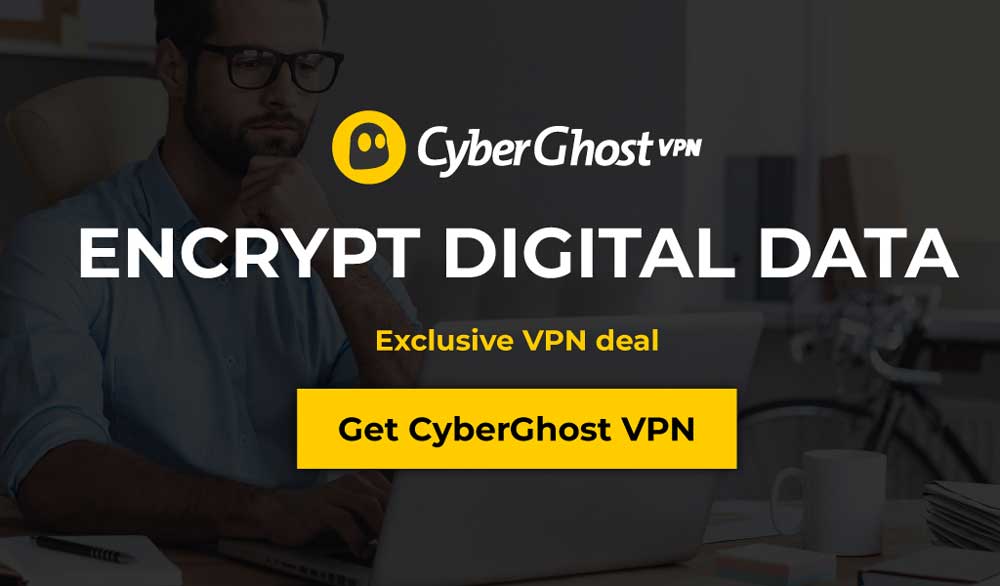 CyberGhost has the right mix of speed and security to keep your expat life in perfect order. The VPN runs a strong network of 5,700 servers covering 90 countries, all of which deliver fast connections for travelers around the world. Data is secured with 256-bit AES encryption, the industry standard for unbreakable protection, along with a zero-logging policy on traffic, time stamps, and IP addresses. DNS leak protection and an automatic kill switch also keep your identity hidden no matter which sites you unblock or visit, letting you carry out all your work and play activities online without fearing for your privacy.
Read our full CyberGhost review.
Pros
Works with American Netflix
Compatible with TOR
2,048-bit RSA keys and SHA256 authentication
No log files
45-day money-back guarantee.
Cons
Doesn't unblock all streaming services.
Conclusion
The expat life is filled with unique challenges. Don't let online security be one of them! With the right VPN you can keep your data private and gain a host of other useful benefits, including non-local access to movies, better VoIP service, and the ability to bypass regional firewalls.