We are reader supported and may earn a commission when you buy through links on our site.
Learn more
How to Pretend to Be in a Different Country Using a VPN
Today's how-to guide covers the basics of pretending to be in a different country online. Using a VPN, you can "spoof" into a virtual location, fooling websites into serving you content normally reserved for users in another part of the world. We'll show you everything you need to get started unblocking the truly world-wide web in a few easy steps.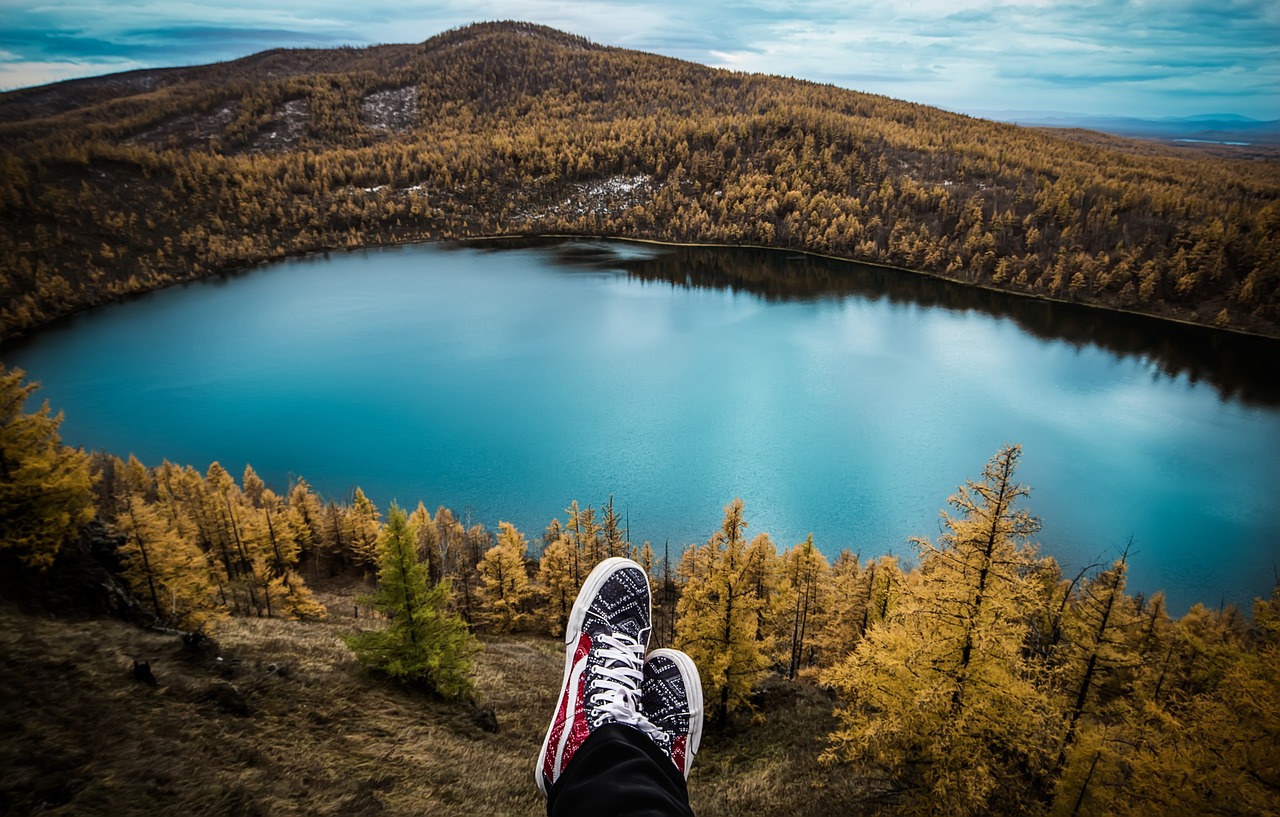 VPNs are an essential tool for online privacy and security, but there are a number of other benefits users can enjoy too. Perhaps the most useful of those is the ability to pretend you are in a different country while online. This is often referred to as geo-spoofing because the process involves fooling the websites and online services into thinking you are somewhere you are not.
Use these VPNs to fool any website into thinking you're in another country:
NordVPN – Best for Spoofing – Getting another country's IP address requires lots of servers, and NordVPN has plenty. Backed by powerful encryption, bypass any geoblock with ease.
Surfshark – Smallish network, but well-tuned to spoofing past powerful censorship.
ExpressVPN – Massive network, optimized for speed and good security. Works in China.
PureVPN – Virtual servers offer more counties' IP addresses than any other. Breaks the Great Firewall of China.
IPVanish – Fast, lightweight, trustworthy–used by spoofers primarily for streaming.
VyprVPN – Disappear completely online with the special Chameleon protocol.
There are a number of different reasons why this can be useful. It can help you to get around online censorship in your home country, access geo-restricted services form your home country when travelling or working abroad, and even save money when you are shopping online. In this article, we will explain exactly what geo-spoofing is, how it works, how you can benefit from using it, and most importantly of all, the best VPNs to use to do it.
30-days money back guarantee
Most Important VPN Features to Consider
No matter what reason you might have for wanting to pretend to be a different country using a VPN, the most important thing is to make sure you have signed up for the best VPN to do it with. There are lots of VPN providers on the market, but some are adept at the task than others. There are a few core criteria you can look at to help you find the best provider.
Server locations – There are numerous benefits to having the option to connect to many servers in various countries throughout the world. Make sure you pick a VPN with a healthy list to choose from.
Connection speeds – There is no point connecting to an overseas server if the connection speed is too slow to do anything useful. Find a VPN with the best connection speeds possible.
Consistent connections – Some VPN speeds can speed up or slow down depending on how far you are from the server and how many other users are using the connection. But a high-quality VPN should offer no such issues.
Security and privacy – As a rule, many geo-restricted websites don't like customers geo-spoofing access, so you should look for a VPN with strong security and privacy provisions to help prevent them from tracking you down.
Best VPNs for Spoofing Virtual IP Addresses
We've tested out all the major VPNs on the market, and have settled on the following providers as the very best for changing your IP address to appear in a different country online: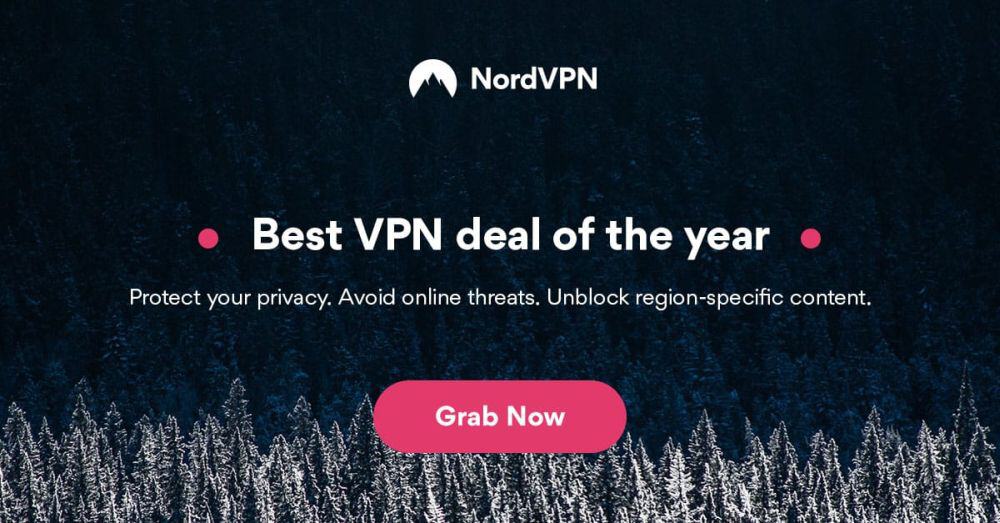 NordVPN has a huge network of servers with more than 5,100 available to all subscribers, located in 60 countries. They have top-notch security too, with a host of extra features such as double data encryption and VPN over Tor to make sure your data is secure. Being based in Panama means their privacy provisions cannot be beaten either.
The one downside to NordVPN is that some of their connections can be a little slow at times. But they are working on this and their main server network is already super-fast. They also have apps available on most devices and are another great provider for geo-spoofing.
Read our full NordVPN review.
Pros
Very fast speeds make this a strong choice for 4K streaming
No bandwidth caps
Torrenting is explicitly permitted
Retains no metadata of your browsing
Live Chat Support.
Cons
Automatic server selection can be unreliable
Apps can be a bit cumbersome to use.

Normally, you want the maximum number of servers possible for spoofing. While that doesn't describe Surfshark, this up-and-coming provider has a few tricks up its sleeve. In fact, we easily rate it as one of the best VPNs for getting a foreign IP. While the number of total servers (800+) is modest, the reach of their network is not, covering 50 countries worldwide. Moreover, Surfshark uses the most modern tunneling protocols, (OpenVPN, WireGuard, IKEv2) locked down by an impenetrable 256-AES-GCM cipher.
When Surfshark detects you're on a highly restrictive network, it automatically implements NoBorders mode. This is used to break through the toughest censorship–even the Great Firewall of China. (Windows users also have access to the Shadowsocks protocol for greater penetration.) Surfshark's transparent logging policy ensures they never keep logs of your spoofing activity. Indeed, they physically can't–all their servers are RAM-only.
Pros
Every server optimized for unblocking Netflix, BBC iPlayer, Hulu, and more
All 800+ servers are P2P-friendly, with private DNS and obfuscation
Unbreakable AES-256-GCM encryption on every connection
VPN home jurisdiction in British Virgin Islands is ideal for privacy
24/7 live chat ensures maximum uptime.
Cons
Speeds occasionally suffer a noticeable drop
Power users may wish for more settings to fiddle with.
Read our full Surfshark review.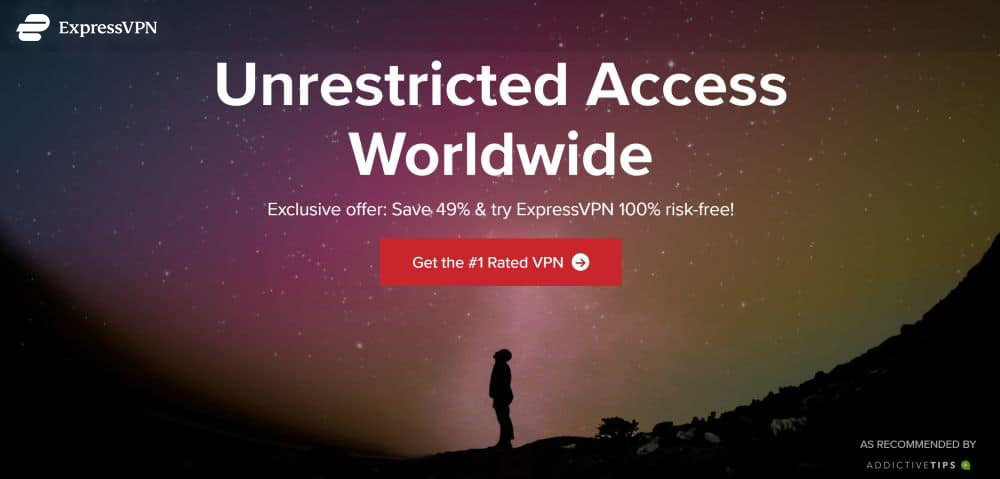 ExpressVPN is a market-leading provider and a great bet for pretending to be in a different country. They have a huge network of 3,000+ servers in 145 locations across more than 90 counties. No matter where you are from or where you are going to, you should find a server that fits your needs. As their name suggests, they are renowned for their fast connections, but more crucially these speeds are consistent across their network.
They also offer strong 256-bit encryption, which is the nigh-unbreakable industry standard, and reliable privacy policies too, with no user logs guaranteed. Throw in easy-to-use apps available on almost all devices and three simultaneous connections with every subscription, and ExpressVPN has a great all-around offering.
Read our full ExpressVPN review.
Pros
SPECIAL OFFER: 3 months free (49% off - link below)
Super fast servers
Govt-level AES-256 encryption
No personal information logs kept
Live chat support available.
Cons
High cost for month-to-month users.
PureVPN is another provider with a huge network of servers, weighing in at more than 2,000 nodes in over 140 countries around the world. Many of these are virtual servers, but they nonetheless work the same as actual servers for most users. PureVPN comes as part of an online security package so users will also benefit from ad blocking, malware protection, anti-virus software, and web filtering programmes too.
Connection speeds are generally pretty fast and they offer Windows, Mac OS, Android, iOS, and Android TV, as well as browser extensions for Chrome and Firefox. PureVPN is not the best for online security and privacy as they do keep user logs, but for geo-spoofing, they are still one of the best bets around.
Read our full PureVPN review.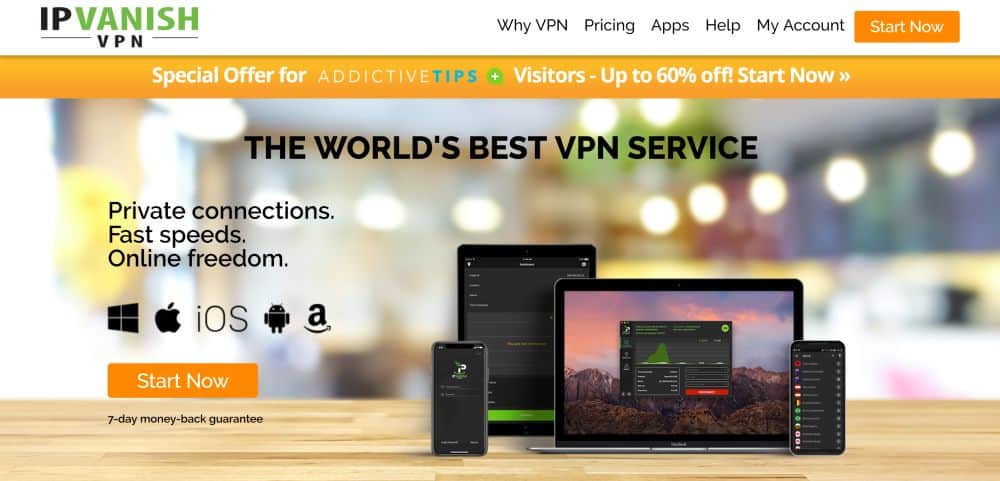 IPVanish is another of Addictive Tips' favourite providers thanks in no small part to their super-fast connections. They have 1,300+ servers in more than 60 countries too which is perfect for users looking to pretend to be somewhere else. They also offer a no-user-logs guarantee, and with 256-bit encryption available as well, IPVanish really does offer a complete privacy package.
Their apps are beautifully designed and easy to use and available on almost every device, including the Amazon Firestick. With some great extra features like IP switching and DNS leak protection available as standard too, IPVanish is another great provider for geo-spoofers.
Read our full IPVanish review.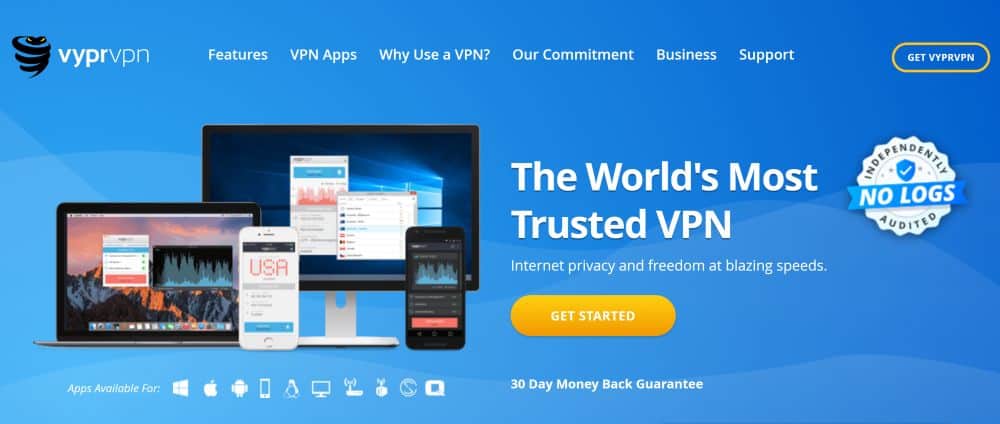 VyprVPN is probably the cheapest provider on this list and they offer a generous server network, with users able to choose from more than 700 servers in 70 different countries around the world. To top that offering off, VyprVPN stands alone on this list for owning every single one of their servers, so you always know who's handling your data. Their connections are pretty fast too, although can slow down if you are connected to a particularly far-flung location.
If you subscribe to their premium package you can take advantage of their ultra-secure Chameleon protocol too, which when combined with great privacy protections offer great all-around security. VyprVPN is available through their dedicated apps on Windows, Mac OS, Android, iOS, and Android TV.
Read our full VyprVPN review.
What Is Geo-spoofing?
The commonly used term for pretending to be in a different country using a VPN is geo-spoofing. If you think it sounds technical, don't worry–it really isn't. Some websites, such as online streaming services, online retailers, and online news sites, offer different versions of websites and services to people in different countries. Other websites only offer access to their content to people in certain countries. Collectively, these restrictions are known as geo-blocks, and they are huge bummer.
Both of these types of websites will look at the details of each visitor's internet connection to determine if they should be allowed to view the site and which site to direct them to. Geo-spoofing is a way to get around this and gain access to the site you want to visit. You do this by fooling these websites into thinking that you are in a different location. And, in order to do this, you need to use a VPN.
How Does a VPN Help You to Pretend to Be in a Different Country?
A VPN is primarily an online security and privacy tool. It works by redirecting all of your online data down an encrypted pathway and through an external server before it reaches the websites and services you are connecting to. By encrypting your data, it is offering a high level of online security. The privacy offering comes when the data passes through the server, but the data is then tagged with a different IP address.
An IP address is a piece of code which can be used to identify the location of every internet connection. A VPN makes it very hard for a website to link your online activity back to your internet connection because they only have the IP address of the VPN server. This is important to spoofing efforts as websites make the decision to grant access to their content based on the location tied to incoming traffic.
Most VPNs will offer a network of servers located in numerous different countries around the world. If you connect to a server in another country, your internet data is tagged with an IP address from that country. For example, if you are in Canada and you connect to a VPN server in the USA when you visit a website, it will believe you are in the USA. In this way, it is possible to fool websites to allow you access even if you actually located somewhere where they wouldn't normally allow you to.
RELATED READING: How to Get a US IP Address for Free
How to Spoof Your Location Using a VPN
The actual process of using a VPN to pretend to be in another country is a relatively simple one. But if you are a newcomer to VPNs, here is an easy-to-follow step-by-step guide on exactly how to do it:
Firstly, you will need to choose your VPN provider. We have recommended 5 of the best VPN providers for geo-spoofing above. Follow the links to visit their website and sign up for the subscription package that best suits your needs. All you will need to do is follow the simple onscreen instructions.
Once you have signed up, download and install the VPN app or software onto your preferred device. Most VPNs offer multiple connections, so you download it onto all your devices and use them at the same time if you so wish.
Once the app is downloaded, open it and then connect to a VPN server located in the country you want websites to think you are in.
Wait a few moments for the VPN to connect. If there are any problems, just choose a different server and then try again.
Once the VPN has connected, your IP address has been changed. All you need to do now is return to your web browser and continue using the internet as usual. Until the VPN is disconnected you will continue to appear as if you are in the location of the VPN server you have chosen.
What Are the Benefits of Geo-spoofing with a VPN?
While security and privacy are a VPN's primary function, using it to pretend to be in a different country is another extremely popular application for the technology. This is because there are countless different ways that this ability can be used to your advantage. Here is just a few of the main ones:
Escape online censorship – Some countries such as China have comprehensive online censorship programmes which stop internet users from enjoying their right to freedom of information and freedom of expression online. But by using a VPN to pretend they are in a different country, people in these countries are able to evade online censors and access the internet unimpeded. Even countries like the US and the UK censor the internet to some extent, so people in those countries can benefit too.
Evade online blocking in school, colleges, and workplaces – On a less sinister level, many schools, colleges, and workplaces also place restrictions on the type of content you can view on their networks. Again, a VPN allows you to pretend to be elsewhere and so get around such blocks.
Access geo-restricted content overseas – Many websites around the world only make their content available in certain countries. This is known as geo-restricted. But by using a VPN to pretend to be in a country where the sites can be accessed, it is possible to evade these geo-restrictions and access all websites no matter where you are.
Choose regional sites to visit – Many big companies will use your IP Address to direct you to a regional version of their site. For example, if you visit Amazon in the USA, you will be sent to Amazon.com but in the UK you will automatically be pushed to Amazon.co.uk. These sites offer different content and there are various reasons why you may want to visit a different regional site. With a VPN, you can.
Save money – Some sites will charge different prices for the same product in different countries. This means that it is possible to use a VPN to save money when buying things online. You may need access to domestic credit cards or delivery address, but if you can overcome these hurdles it is possible to use a VPN to pretend to be in a different country and make significant savings online.
What Are the Risks Involved with Spoofing?
While most websites don't like you using a VPN to get around their geo-restrictions, the majority are unable to find out, and moreover there is not a lot that they can do about it. A few streaming services, such as Netflix and the BBC iPlayer have taken steps to try and block VPN users from accessing the service. Some VPNs will still work, but you will need to check with your provider to see if there are any extra steps you need to make to ensure these services stream properly.
Other services may stipulate in terms and conditions that using a VPN to geo-spoof is not allowed. Online betting sites are one such example of this. These sites will not be able to tell if you are doing this, but should your VPN connection drop, which they sometimes do, you could get in trouble. It is therefore always advisable to use a kill switch to make sure that if your VPN connection does drop, your internet connection will immediately cut out too.
The Potential Repercussions of Using a VPN to Evade Online Censorship
If you are using your VPN to evade online censorship in the UK or the USA, the punishment for getting caught will usually be a written warning from your ISP, but you may face interruptions in your service in more extreme circumstances. But if you are evading censorship in countries with more oppressive regimes, the potential repercussion of being caught could be much more severe.
In countries like China, where online censorship is strictly enforced and VPN usage is banned, there is the risk of a prison sentence. In other countries, the risks could be even higher. If you are caught viewing material which is considered blasphemous in countries such as Pakistan you could even face the death penalty. If you use your VPN carefully, the risks of this are minimal, but they are there and all VPN users should be aware of them.
How have you found using a VPN to pretend to be in a different country? Which sites and services have you managed to access? Have you encountered any problems? Which VPN does the job best for you? Why not share your thoughts and experiences with us by leaving a comment below?