We are reader supported and may earn a commission when you buy through links on our site.
Learn more
Best VPNs for China that Won't Fail Your Privacy
The Great Firewall of China is infamously difficult to breach, blocking out everything except for the most powerful VPN connections. Today, we'll take a close look at the best VPNs for ensuring your privacy online. Once you've chosen a provider, you can access the free and open Internet without fear of Chinese censorship.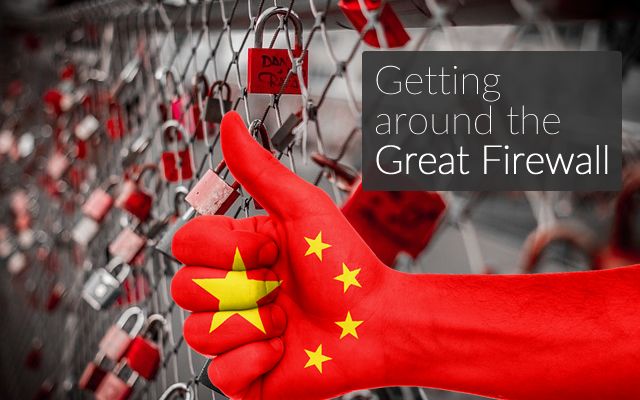 China has more people than any other country on earth and one of the world's biggest and fastest growing economies. But remarkably it is also the country ranked dead last in the highly-regarded Freedom on the Net index. This is because the Chinese Communist Party governs China as a single party authoritarian dictatorship and see online control as a means of ensuring their political control. Their financial clout means they have managed to build the most comprehensive online censorship and surveillance tools anywhere.
Internet access in China is severely curtailed with many household names, such as Google, Facebook, and Twitter unavailable behind what has become known as the Great Firewall. For many in China, especially those familiar with the online world available outside the country, this is intolerable and they seek ways to get over the Great Firewall. The solution most have turned to is a Virtual Private Network, or VPN.
China's Great Firewall is the most heinous form of Internet censorship, but you can break through with these VPNs:
NordVPN – Best VPN for China – The Great Firewall is a tough restriction, but NordVPN is tailor-made to beat it. Make use of the NordLynx protocol to restore your rights to privacy online.
Surfshark – A highly affordable and user-friendly VPN with powerful proprietary anti-censorship methods.
ExpressVPN – Beat the world's worst Internet restrictions without sacrificing connection speed. Great for Netflix and YouTube.
VyprVPN – 100% self-owned network, plus proprietary Chameleon protocol for busting through Chinese censors.
StrongVPN – An excellent balance of privacy, performance, and price.
A VPN works by rerouting your online traffic down a secure, encrypted tunnel to an external server. If this server is located outside of China, a user is then able to view all content available in the country where the server is. Wherever that may be, it will ensure a greater degree of access than that available domestically.
The problem for users in China is finding a VPN that works in China, and then identifying which of those they can get is best. To help you with your choice, I have conducted an extensive review of all the main VPNs to see which offer the best service for people in China. To do this, I have spent time living in China and road-tested dozens of VPNs while I was there.
30-days money back guarantee
Special VPN considerations for China
One fact that everyone should bear in mind, and which is worth clarifying before outlining which VPNs were best, is that in China no VPN is ever 100% perfect. Sometimes they do get caught in the Great Firewall for a time, and evidence from countless other China-based expats on online forums and other sites will highlight occasional failings in even the very best. What makes the best VPNs for China are those which bounce back from these quickly and continue to offer the most reliable service possible for users.
So, employing the criteria most crucial to internet users in China, I have drawn up my list of the best VPNs for China. To make it onto the list of the best VPNs for China, there are a number of crucial criteria which a VPN much adhere to. These criteria are:
Secure connections and strong privacy protection
Effective customer support – for when things do go wrong
And, crucially, availability behind the Great Firewall in China
Best VPNs that work through the Great Firewall of China
Using the above criteria, we tested out several of the best VPNs on the market. Our results returned the following providers, each proven to break through Chinese censorship and unblock the free and open Internet: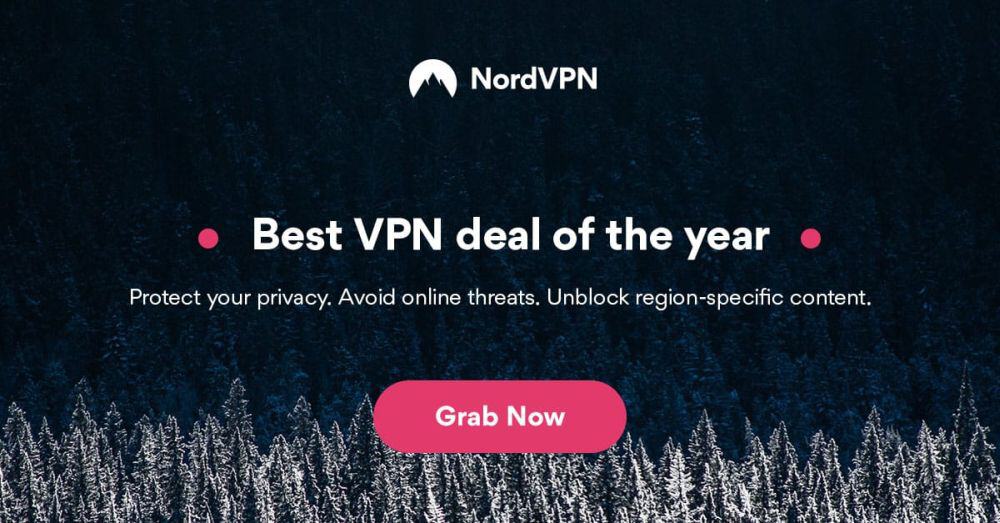 NordVPN is the best overall VPN currently available, and it works extremely well to restore access to the free and open Internet to anyone stuck behind the Great Firewall of China. This is possible largely due to NordVPN's unique NordLynx protocol, an offshoot of the cutting-edge WireGuard tunneling method. This anonymizes your connection, confounding China's DNS poisoning and keyword blacklists since they can't surveil your requests.
Once you're through, you'll find NordVPN offers connections to the entire world's Internet, with 5,500+ servers in 59 countries. Good performance across the network offers reliably fast and buffer-free streams, plus secure access to foreign news sites and social media.
Whatever you intend to do with NordVPN, do so in confidence knowing that your provider keeps zero identifiable logs.
Read our full NordVPN review.
Pros
Highly affordable plans
No bandwidth caps
Torrenting is explicitly permitted
"Double" data protection
Customer Service (24/7 Chat).
Cons
Some servers can be unreliable
Refund processing can take up to 30 days.

While Surfshark has only been around since 2019, they've fast become a go-to VPN for folks seeking to beat their country's Internet censorship. In addition to the unbreakable 256-AES-GCM encryption cipher, Surfshark guarantees access to blocked websites through their special Camouflage and NoBorders methods. These are (respectively) obfuscation and anti-censorship countermeasures that become automatically enabled as your Surfshark app detects various types of surveillance and restrictions, and they're available on each of their 3200+ servers in 65 countries.
In addition to beating censorship, Surfshark saves you from your own poor browsing habits via their CleanWeb feature. This entails adblocking, anti-malware, and anti-tracking, so you can avoid the common pitfalls socially engineered to compromise your anonymity.
And on the subject of anonymity, Surfshark accepts cryptocurrency payments. Combined with their independently audited no-logging policy, and you have one of the most secure methods to beat Chinese censorship on the market.
Pros
Reliably unblocks Netflix US, UK, Japan, and more
Multi-hop connections readily available
Unlimited simultaneous connections–Protect your whole family!
Zero logging policy ensures your activity can't be used against you
24/7 live chat ensures maximum uptime.
Cons
Growing network doesn't have same coverage as more mature VPNs
Young VPN still has plenty of room to grow in terms of advanced functionality.
Read our full Surfshark review.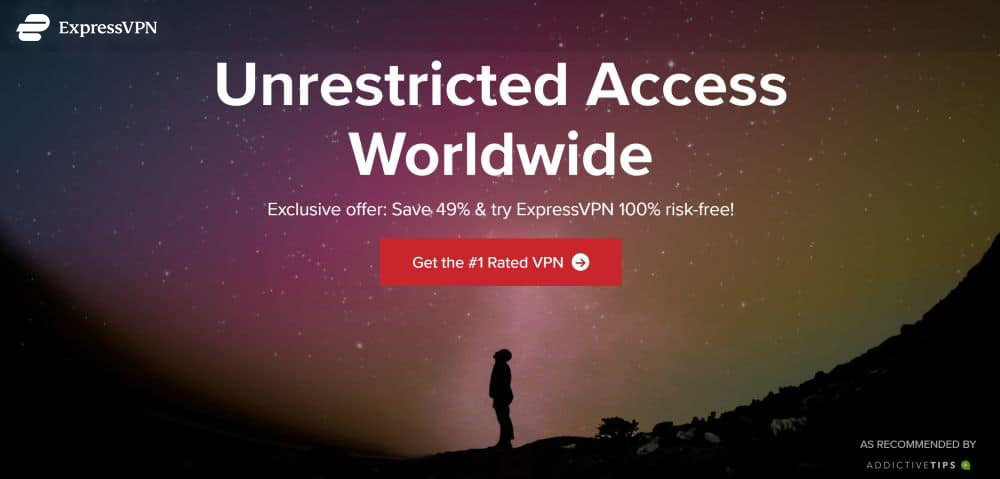 ExpressVPN is the go-to VPN for many Chinese internet users and with good reason. It has been available in China for a while, so has built a customer base. But unlike some rivals, whose access to China has been thwarted by the Communist authorities, ExpressVPN has consistently retained its service making it one of the most reliable VPN for the Chinese market.
The big selling point for ExpressVPN is its China-optimised servers. These servers are designed to function well behind the Great Firewall and whilst many are located in nearby countries such as Hong Kong, Taiwan, and Singapore, there are others based in locations across the globe. These servers don't just work in China, but they work well. ExpressVPN is good for servers generally. They currently boast 3,000+ servers in 94 countries worldwide, which means no matter where in the world you want to connect to, the likelihood is ExpressVPN has a server you can use from inside China.
Security-wise, ExpressVPN are one of the best in the business as well. Their entire network is SSL secured with 256-bit encryption, which is pretty much as good as it gets. Their privacy policies are top notch as well and they guarantee no user logs. Being based in the British Virgin Islands mean you can be sure they are not compelled to hold any data on users either.
ExpressVPN also own their own DNS Servers too, which adds an extra layer of privacy protection to what is already a pretty robust system. Speeds are good too. Alongside speed, ExpressVPN also offers a reliable service. During my time in China, I never had a problem with the connection, bar the odd server not connecting which can happen to any VPN anywhere.
Any VPN worth its salt offers a 24/7 live chat feature in its support options, and the ExpressVPN one is second-to-none, with knowledgeable and helpful staff all of whom seemed to understand the challenges faced by being in China when I contacted them. All-in-all there is little to fault in the core features of ExpressVPN.
Read our full ExpressVPN review.
Pros
SPECIAL OFFER: 3 months free (49% off - link below)
Super fast servers (minimal speed loss)
Torrenting allowed
Keeps no logs of personal data
24/7 Customer Service.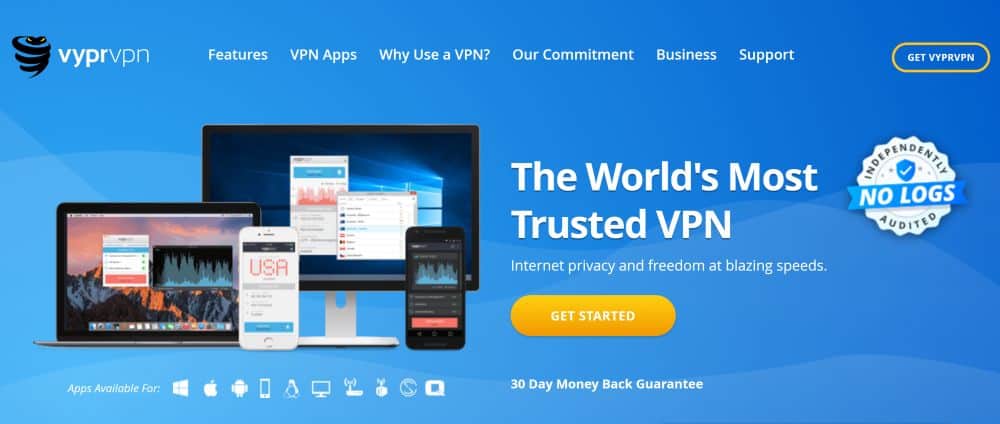 VyprVPN is another household name in the VPN world which is also available to users in China. The big draw for Chinese users with VyprVPN is their "Chameleon" protocol. This is an extra level of security which protects against the Deep Packet Inspection carried out by the Great Firewall and is the principal reason VyprVPN can be accessed in China.
It should be noted that "Chameleon" is only available with VyprVPNs Pro package, which means that they too are not the cheapest option around. But you are paying for a service that works, and in a nod to Chinese users, they do accept payments using Alipay. Personally, I wouldn't recommend that because AliPay is owned by Alibaba (the Chinese Amazon), a business very much in the pocket of the Communist regime.
Security-wise, VyprVPN is good with encryption that matches most of their competitors. They also offer a guaranteed no-logs policy. They do however collect connection logs, which include things like a User's home IP Address, the VyprVPN IP Address you connected to, the connection start and stop time, and the amount of data transferred. VyprVPN is a US-based company and it is highly unlikely they would willingly hand this over to the Chinese Authorities. But there is always a risk they could be hacked and lose this data, so there is a small risk involved. It is down to the individual user to decide if that risk is worth taking or not.
VyprVPNs connection speeds are good and also fairly reliable, although I did encounter one or two connection issues whilst using it in China, they were not insurmountable problems but rather just inconveniences. They also offer a huge range of servers these days too with more than 700 available in 70+ locations around the world. VyprVPN is one of the VPN providers that owns all of its own servers as well, which not only aids speed and reliability but is a privacy boost as well because they don't rely on the security of external server owners.
Lastly, their customer support also reaches the standards set by ExpressVPN with a quick and helpful live chat service at its heart, which helped me out on several occasions whilst based in China. I wouldn't go so far as to say VyprVPN is on a level with ExpressVPN at this stage, but they are certainly pushing them hard and offer an effective and reliable service to Chinese users, provided they are willing to pay for the Pro version of their service.
Read our full VyprVPN review.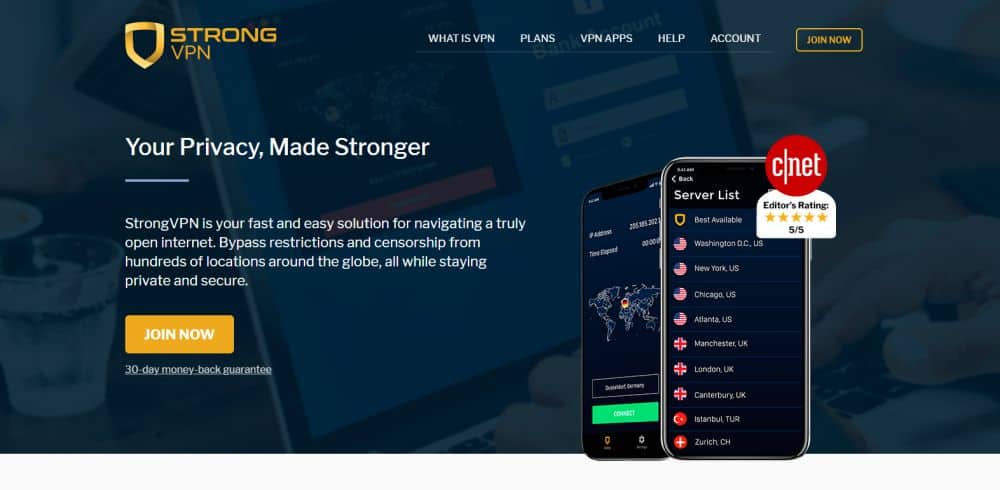 The third and final VPN that I would recommend for Chinese users is StrongVPN. Its popularity amongst Chinese users is mostly because it is not one of the 'big-boy' VPNs that the Communist Party censors go after, but it still offers a service which is commensurate with them.
As far as security goes, StrongVPN is good. The default protocol on their service OpenVPN with 256-bit encryption and SHA512. Other protocols are also available, but a manual setup is required. As far as privacy goes, StrongVPN tick all the boxes, with a no-logs guarantee meaning user connection data is not retained. However, like VyprVPN they are based in the USA and so will be compelled to keep the same connection data, which might concern some users.
Their server numbers are not as high as the other two on this list, with a total offering of more than 650 servers in 20+ countries. This will be sufficient for most users, as all the main locations are covered, but some users may want more variety.
In my experience, all of the servers I tried seemed to be able to work in China, and the speeds they offered were both reasonably fast and offered a consistent and reliable connection.
As far as customer service is concerned, there is a 24/7 service, but it is only through their support form, not a live chat facility. They do respond to enquiries pretty promptly (I don't think I ever had to wait more than a couple of hours) but it is not as efficient or helpful as an on-the-spot answer in a Live Chat.
How a VPN works in China
A VPN works by redirecting all of your online traffic down a secure, encrypted tunnel to an external server. This server is often located overseas and this is crucial for users in China because if the server is outside China access to websites and services which are blocked in China becomes possible.
It is the ideal solution because as well as getting over the Great Firewall, a VPN encrypts all of your data ensuring that authorities in China, including your own ISP, are unable to see what you are doing online. This means that you can write openly and freely online without fear of retribution from vengeful law enforcement agencies.
Of course, the Chinese authorities know about VPNs and the fact that they can help people get around their censorship and surveillance programmes and they have tried to take steps to block or limit their usage.
In Xinjiang, a province in the extreme north-west of China where a prominent Muslim Uighur minority campaign for independence from China, VPN users last year found their mobile phone SIM cards being disabled.
And the most recent Chinese legislation which cracked down on online freedom under the guise of anti-terrorist legislation included a requirement for all sites available to Chinese users to hold a Chinese domain name. This effectively means they need approval from the Communist Party in order to operate in China and of course any VPN which doesn't comply with Government rules is unlike to receive approval.
This law has proved controversial and is likely to damage the country's economy (as it will affect many overseas companies operating in China too) and also looks difficult to enforce. For now, no such rules have been put in place.
But it does serve to show that there has never been a better time to get a VPN if you are living in, or visiting, China.
Fang Binxing's VPN
This couldn't have been demonstrated more clearly than in an incident last year involving Fang Binxing.
Fang Binxing is the man credited with creating the 'Golden Shield Project' and is often referred to as the 'Father of the Great Firewall'. In April last year, he was giving a talk on internet security at Harbin Institute of Technology when he tried to access a website hosted in South Korea. On the projector screen, a message appeared stating that the URL was being blocked. Then, in full view of the audience, Fang Binxing proceeded to log into his VPN, accessed the site, and then continued with his talk.
If a VPN is good enough for the 'Father of the Great Firewall', it should be good enough for you and me.
It was not made public which VPN provider Fang Binxing used, but there are plenty out there he could choose from. But it is not a simple as just signing up with the first one you find on Google. All VPN providers are different and all offer different services. Some are ideally suited, and indeed tailored for Chinese internet users, while others will not work in China at all.
RELATED READING: Alternatives to Green VPN
Why a VPN is necessary in China
China is a country with more people than any other place on earth. It has the largest population of any country on earth, which currently stands at 1.38 billion people. The recent abolition of their controversial one-child policy means this is likely to grow considerably in the years ahead.
Sadly, for most of those people, for almost seventy years the country has been under the control of a Communist dictatorship. And whilst in the past twenty years, China has significantly opened its doors to the outside world, it remains a one-party state and a country where individual freedoms are hugely curtailed.
Nowhere is this more in evidence than online, where the Chinese Government oversees the most restrictive and intrusive online surveillance and censorship programmes in the world.
The Golden Shield Project
It was initiated back in 1998, towards the very beginning of the internet revolution, and first came into operation in November 2003. Whilst it carries the formal name of 'The Golden Shield Project' (金盾工程 in Chinese), it is more popularly referred to as the Great Firewall.
It can be traced back to one of the favourite expressions of former Chinese Communist Party leader and President Deng Xiaoping, which said that "If you open the window for fresh air, you have to expect some flies to blow in."
The internet arrived in China in 1994, but the Communist Party quickly became concerned that it offered an opportunity for the Chinese Democracy Party, to build a network of supporters without the Communist Party being able to control it.
The first laws to control Chinese citizen's activity online were passed in 1997 and just six years later, the Great Firewall was up. Today, on the highly-regarded Freedom on the Net Index, compiled by Freedom House, and which ranks the state of online freedom in countries around, China ranks dead last. They were described in the most recent report as "the world's worst abuser of internet freedom."
Censored websites
But what does this mean to the estimated 700 million in China who are connected to the internet? Well firstly, any website or service which refuses to comply with the Chinese Communist Party's censorship requirements is blocked in the country.
This means that household names elsewhere in the world such as Google, Wikipedia, Facebook, WhatsApp and Twitter are unavailable to users in China. Instead, they have the option to use home-grown alternatives such as Weibo and WeChat. These perform the same function but allow the Communist regime to block content and monitor activity. There is no shortage of people who have disappeared, or been imprisoned, as a result of comments they have made on Chinese social media sites.
According to the state-run Chinese news agency Xinhua, "only "superstitious, pornographic, violence-related, gambling, and other harmful information" is blocked in China. The final item on the list appears to have a very broad interpretation. Certainly, sites that are politically contrary to the interests of the Chinese Communist Party are blocked. This includes sites which mention such topics as the Tiananmen Square Massacre, Falun Gong, the independence of Taiwan, the independence of Tibet, and broader themes such as freedom of speech and democracy. Overseas news sites such as the BBC, Yahoo! Hong Kong, and Bloomberg News are also blocked, with the New York Times app being one of the most recent additions to the list.
It is difficult to estimate the total number of websites which are actually unavailable in China, but it stands at the very least in the tens of thousands. If you want to see which sites cannot be accessed, www.greatfirewallofchina.org is a great tool. According to them, AddictiveTips is one of the many sites deemed unsuitable for Chinese users.
How to guard your digital rights in China
So, if you are living in China, or visiting China, what can you do to enable you to access the internet as usual. Well, if your visit happens to coincide with a major international conference or event, you might get lucky. During the Beijing Olympics, the Great Firewall was lifted in places where the Communist regime believed international delegates and journalists might visit. This has been reported at various other big international events too.
But if you are living in China, or visiting for more mundane purposes, the only real solution is a Virtual Private Network or VPN.
Concluding Thoughts
There are other VPNs that do work behind the Great Firewall, but in my experience, the three VPNs detailed here offer the best service for Chinese-based users. As these reviews might suggest, NordVPN is the market leader amongst Chinese users at the moment for a reason. Their service is China is on a par with their service in other parts of the world and that is no mean feat.
Our remaining recommendations have plenty to offer too and it should be reassuring to Chinese users that there are high-quality VPN providers they can opt for. Anyone will do the job, but for me, NordVPN is still the pick of the bunch at the moment.