We are reader supported and may earn a commission when you buy through links on our site.
Learn more
How to Unblock Spotify in China Using a VPN
Spotify is popular everywhere in the world, even in places like China where it is blocked. However, you can easily access your favorite music streams with the right VPN. In this article, we cover the VPNs which are proven to work in China, and which allow for smooth and secure Spotify streams beyond the Great Firewall.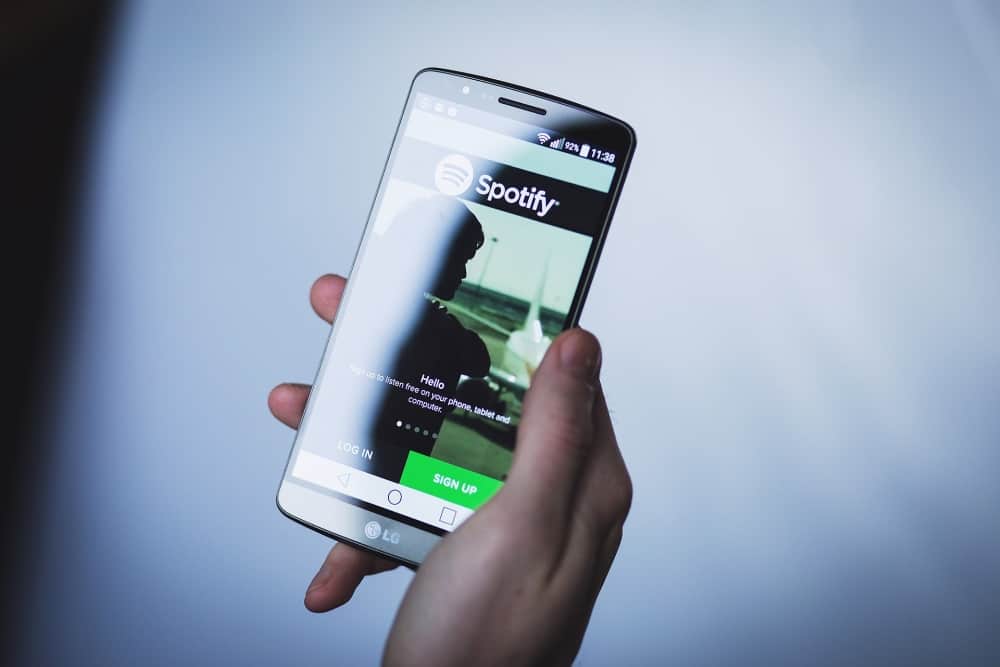 Few things are more frustrating than losing access to your favorite online services. Visits to China are notoriously bad at this, as the country blocks the vast majority of paid foreign music and content services, including a massive number of social media, video, and information sites such as Facebook, Google, Wikipedia, Twitter, and BBC iPlayer. It's all thanks to the Great Firewall of China, and it causes more headaches than any other firewall in the world.
Chinese censorship of services like Spotify is unfair, but not unbeatable. Tunnel through the Great Firewall with these proven-effective VPNs:
NordVPN – Best for China – NordVPN sets the standard by which other VPNs are judged, having blazed a wide trail for enabling VPN usage in and out of China. Its obfuscated servers and powerful NordLynx encryption defeat censorship, and allow you to unblock Spotify anywhere in the world.
Surfshark – A new VPN with the uncanny ability to "just work" to unblock Spotify in China. Packs a ton of advanced features into an affordable package.
ExpressVPN – Bandwidth is often an issue on Chinese networks, so pick a VPN known for its blazing fast speeds and cutting-edge Lightway encryption.
Fortunately there are ways to access blocked websites in China, and it's not as difficult as you might think. VPNs are multi-purpose tools that can restore your online privacies and give you full access to every website in the world, even in censorship-heavy countries like China. For a full guide on how to unblock Spotify in China, check out our tutorial below.
30-days money back guarantee
Get a VPN to unblock Spotify in China
The usual methods for unblocking sites like Spotify in China aren't always so reliable. The government imposes some strict regulations on how ISPs filter certain traffic, making it extremely difficult to circumvent these measures with standard software. The good news is that VPNs can still manage to bypass the Great Firewall of China to unblock Spotify, Twitter, and any other website you desire.
What makes a good VPN?
Not all VPNs can be used in China. You can use all the tricks and tips you want, but at the end of the day, the local government has made it impossible to access all but a few VPN networks. To that end, choosing a VPN and ensuring it's a reliable service can be difficult, especially when it comes to unblocking Spotify in China.
We used the criteria below to select which VPNs are actually the best to use in China. Follow the list and use our recommendations in the next section and you can't go wrong.
Best VPNs to unblock Spotify in China
There are a lot of obstacles to push past when it comes to choosing the fastest, most reliable, and best VPN for a given task. Stick with our recommendations, though, and you'll be in the clear. Here is our list of the best VPNs to unblock Spotify in China: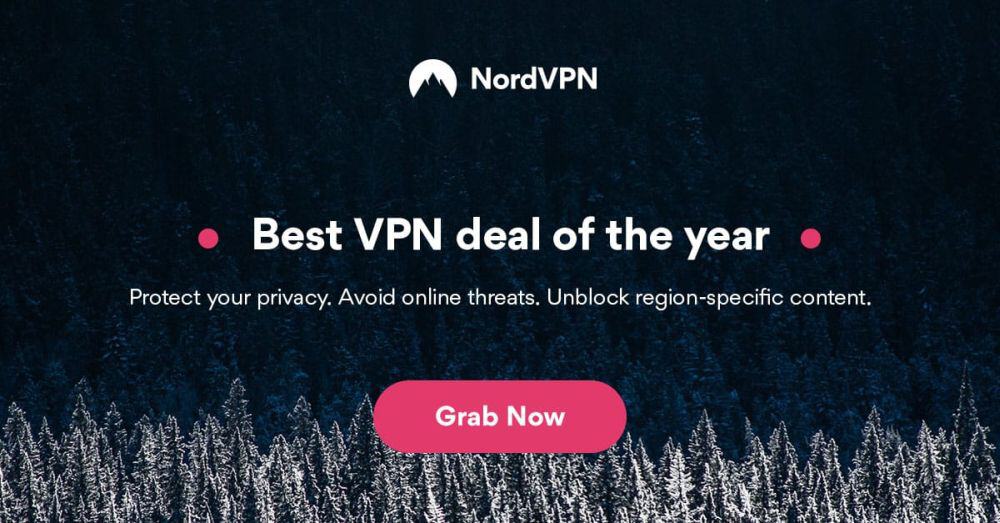 NordVPN is a fast, reliable, and powerful VPN trusted by countless thousands of users around the globe. Its most impressive feature is the size of its network. The list is always growing, but at the time of writing it sits at over 5,500 servers in 59 countries, more than twice the amount of the competition. This amazing variety lets NordVPN deliver unique services such as protection against DDoS attacks, double encryption, dedicated IP addresses, and onion over VPN.
NordVPN includes everything you need to stay safe online in China, all while unblocking services such as Spotify. 256-bit AES encryption, DNS leak protection, and an automatic kill switch keep data safe and secure, while an amazing zero-logging policy protects user timestamps, DNS requests, IP addresses, and traffic. When you need solid, fast protection, just fire up NordVPN and you?re ready to enjoy an open internet.
Read our full NordVPN review.
Pros
SPECIAL OFFER: 2-yr plan (68% off - link below)
Different IP addresses aervers
Torrenting is explicitly permitted
Retains no metadata of your browsing
Live Chat Support.
Cons
Not much
They can take 30 days to process refunds.

Surfshark consistently does what is probably the most difficult task for any VPN: breaking through China's Great Firewall. What's more, you don't have to mess around manually configuring advanced settings; it "just works" from the moment you connect to one of Surfshark's 3200+ servers in 65 countries.
You can unblock sites and services like Spotify, thanks to Surfshark's 256-AES-GCM encryption, Camouflage obfuscation, smart DNS system, and NoBorders anti-censorship mode. That's a lot of features, but it takes a lot to overcome the Great Firewall. Thankfully, it all works automatically, defeating censorship before you even know it's there.
To prevent your data from getting out unencrypted, Surfshark employs a kill switch, IP/DNS/WebRTC leak protection, a solid no-logging policy, and even CleanWeb blocking of malware links, ad tracking software, and pop-ups. They never limit your bandwidth, speed, traffic type, or even the number of simultaneous connections you can have, allowing you to enjoy Spotify streaming to your heart's content.
Pros
Bypass government censorship with NoBorders mode
Diskless server network ensures you leave no trace behind
30-day satisfaction guarantee
VPN home jurisdiction in British Virgin Islands is ideal for privacy
Get help any time of day via email, phone, or live chat.
Cons
Growing network doesn't have same coverage as more mature VPNs
Young VPN still has plenty of room to grow in terms of advanced functionality.
Read our full Surfshark review.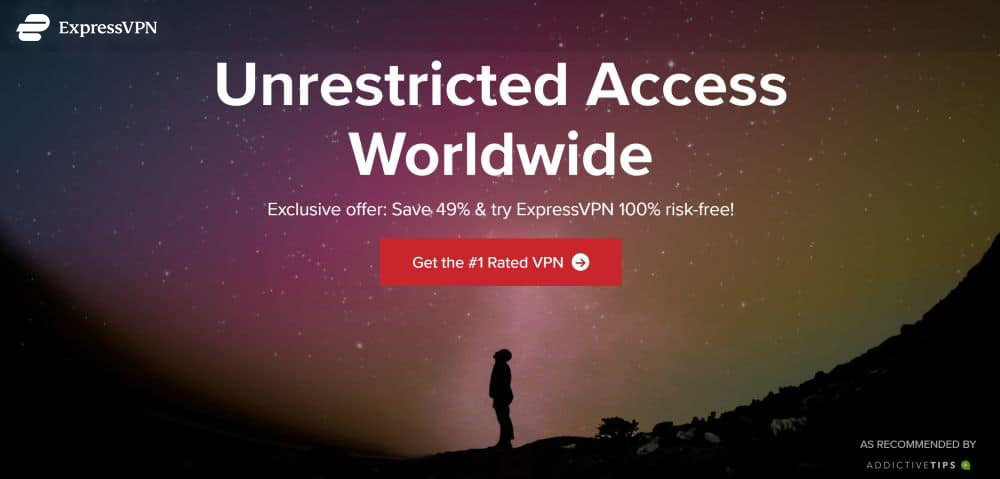 ExpressVPN is one of the most popular and trusted VPN services in the world, and for good reason, too. It earned its reputation thanks to fast service and easy to use software that allows users to protect PCs, tablets, and smartphones with just a few clicks. ExpressVPN is perfect for anyone looking for a reliable VPN but doesn't want to spend a lot of time setting things up. You can download and install the VPN in a matter of seconds, then secure your internet connection with one click.
ExpressVPN offers a wide range of privacy features to keep you safe and secure, some of which are the best in the business. This includes 256-bit AES encryption, a zero-logging policy on traffic, and both kill switch and DNS leak protection. In addition, ExpressVPN's server network covers over 3,000 locations in 94 different countries, giving you plenty of options for a fast connection no matter where you live or travel to.
Read our full ExpressVPN review.
Pros
Unblocks US Netflix
Fastest servers we have tested
Torrenting/P2P allowed
Strict no-logs policy for personal information
Great customer service via chat.
Cons
Slightly pricier than competition.
Spotify and VPN access in China
If you live in China or are just passing through, there are a ton of websites you'll miss out on using, not just Spotify. With the right VPN you can break through these blockades, but there are a few other things you should be aware of before getting started.
Is Spotify completely blocked in China?
There is some confusion as to whether or not Spotify is completely blocked in China, intermittently blocked, or simply blocked for some users. Many people report being able to access the Spotify home page on the mainland of China without any issues, but if they try to log in or stream music, they receive a proxy error alert. Others report the entire service is blocked from the ground-up, even with their VPN active.
Officially, Spotify isn't available for most of China. They do serve Hong Kong, just not the mainland. This means some of the blocking happens from Spotify's servers, not necessarily China's. The end result is largely the same, unfortunate: no Spotify access in China. Most of the time a VPN will break through that restriction, though you may have to try a few different servers to get it to work correctly.
What other sites are blocked in China?
The Chinese government has been slowly eliminating access to foreign-based sites that provide news, social media, streaming content, and other forms of entertainment. The block lists have only grown more expansive over time, forcing users to seek their own means of regaining access to out of country resources such as Google.
Most people in China use a VPN when they want to access foreign content. VPNs are by far the fastest, safest, and most affordable method of doing so. With the right service in place you can cut through the Great Firewall and access all of the sites below, each of which is currently blocked in China:
News and information sites in Asia, Europe, and the Americas
VPN services and websites operated outside of China
Google products such as Gmail, Maps, and Search
Instagram
Pinterest
Skype
Tumblr
WhatsApp
Wikipedia
How do VPNs unblock Spotify?
VPNs use anonymous IP addresses to counteract China's censorship efforts. Each time you use the internet, your device is assigned a unique string of IP numbers. This digital address helps deliver the content you request, just like writing your real address on a package. IP addresses also contain information about your current location, however, right down to the country and city you live in.
China's firewall utilizes IP addresses to block access to the external web. This means that if you have a Chinese IP, you'll be subjected to the restrictions imposed by the Great Firewall, including blocked access to Spotify.
VPNs get around this by hiding your real IP address and replacing it with a virtual, non-local, and anonymous IP. Data that leaves your device is also encrypted to ensure no one, not even the Chinese government or local ISPs, can see which sites you're trying to access. With a VPN you can use the internet, unblock Spotify, and do whatever else you like, all under a cloak of invisibility.
What if the VPN doesn't unblock Spotify?
There's the slight chance that trying to unblock Spotify with a VPN in China will fail. A number of users have reported errors attempting to stream from the service while behind a VPN. The reasons behind this are unknown, but the solution is always the same: switch servers. Most reliable VPNs give you unlimited server switching, which allows you to choose any number of different locations on their network. If Spotify doesn't work, simply change to a new server, reload, and try again.
Is it legal to unblock Spotify in China?
The legality behind unblocking Chinese Spotify using a VPN isn't 100% clear. Most agree it falls into a gray area, meaning there aren't any laws that specifically forbid it, but if someone was caught doing it, that would be frowned upon.
With a strong VPN in place it's difficult to track your location and browsing. You can effectively stay hidden and unblock any service you want without being caught. VPNs won't protect you from directed surveillance efforts, however, nor do they make you immune from local laws.
As always, it's your responsibility to be aware of local regulations before using a VPN for any online activity. Addictive Tips does not condone bending or breaking laws in any country for any reason.
How to use Spotify in China with a VPN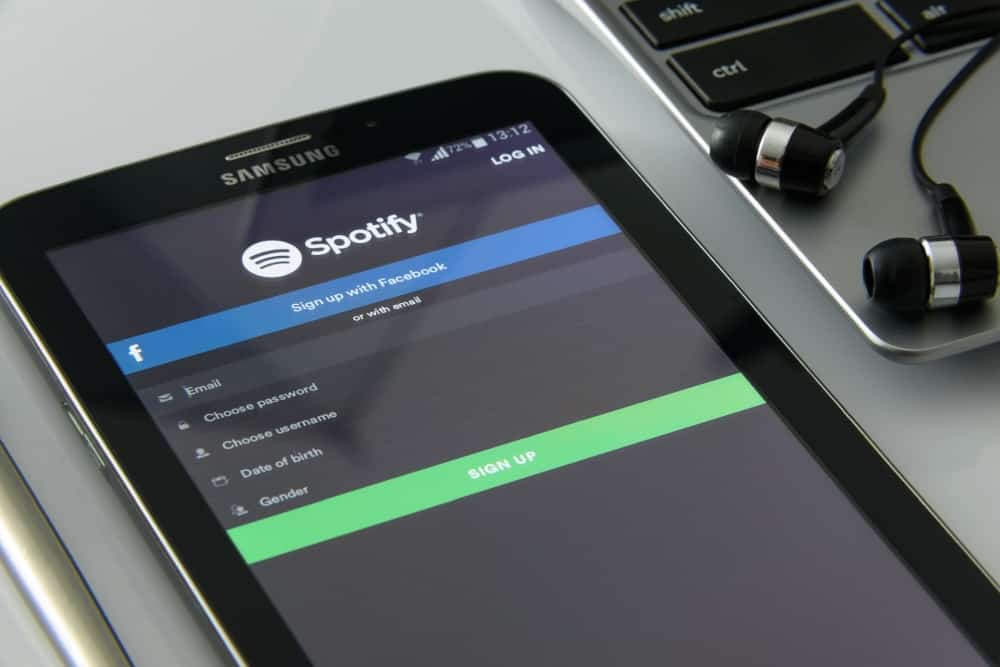 Once you're subscribed to a VPN and have a Spotify account ready to go (even if it's just a trial), you're ready to start unblocking sites and enjoying some music.
To get started you'll want to download and install the VPN software right away. Sign into your VPN's website and download the app for your device. Don't forget to send apps to your mobile devices, if that's where you want to use Spotify. Anything that can access the internet will need VPN protection at all times, especially once you cross the border into China.
Install the VPN app, launch the software, then enter your login credentials to activate the connection. If you're traveling to China, it's important to download and install your VPN before leaving. This is to ensure access to the VPN's website isn't suddenly blocked. If you're already in the country, though, don't worry. These spontaneous VPN restrictions don't happen all that often. If they do, simply try signing up with a different recommended service listed above.
Most VPN apps automatically connect to a server as soon as they launch. This ensures your connection gets encrypted as soon as possible, and with the fastest server available. If your aim is to unblock Spotify, there's no need to change servers right now. Head over to the Spotify website or launch the Spotify app to see if everything works correctly.
If you encounter the "proxy settings" error when trying to load Spotify, this could mean you need to change VPN servers. Open the app again and navigate to the server browser. Choose a new location and connect to the network. Once that resolves, go back to Spotify, reload the app, then try streaming again.
It's also a good idea to verify your IP address before streaming any music. With your VPN active and connected, open a web browser on the same device and go to ipleak.net. Wait for the page to load and it will run an IP address lookup automatically in the background. Check the box beneath where it says Your IP address. If it shows a country other than China, you're good to go.
Tips on unblocking Spotify in China
VPNs are fantastic multi-purpose tools that can make your online activities remarkably safe and secure. They're also incredibly effective at unblocking Spotify and other services filtered by the Great Firewall of China. No VPN is perfect out of the box, however, which is why you may need to try some of the suggestions below to make sure you have full access to your favorite sites everywhere in the world.
Change your VPN port settings
If Spotify isn't immediately unblocked after running your VPN, there are a few things you can try right away. Countries that block sites and services like Skype, WhatsApp, Facebook, and Spotify often do so by locking out access from certain ports. Most VPNs let you change ports directly from their apps, which should allow you to circumvent this blockade.
If you're having trouble loading the Spotify app or website, open your VPN software and look for the settings/configuration page. Check for the ability to change ports (it may be under an Advanced Settings tab), then try out TCP port 80 or 443. Reload Spotify and try again, you'll very likely find it works, now.
Alter VPN encryption protocols
Port switching usually does the trick, but if you still can't unblock Spotify, you can also try switching up security protocols. Most VPNs use the default OpenVPN protocol to encrypt traffic, providing a nice balance between speed and security. If this protocol is blocked, however, you may want to switch to an alternative mode of encryption to break through the barrier.
Go to your VPN's app and check the settings page for options to switch encryption protocols. If this service is offered, you should be able to switch to L2TP/IPSec or PPTP modes without a reboot. If you can't find these settings, or if they don't seem to show up, check your VPN's support pages to see if they offer another method of accessing new encryption strengths.
Are free VPNs useful in China?
It's extremely easy to be lured by the promise of a free VPN, especially when it comes to unblocking Spotify in China. These services are all over the place: on the Android marketplace, iOS app store, even browser plugin-repositories. They all promise fast service and powerful privacy features, but can they really deliver without charging users?
The short answer is a solid no. No-cost VPN services almost always come with frustrating bandwidth restrictions that throttle maximum speeds or cut downloads once the limit has been reached. Some even block torrent, P2P, and VoIP traffic, or forbid access to services such as Spotify, making them useless for just about everything. A number of free VPN companies have even been found actively collecting and selling user data to third parties.
You can never be sure a free VPN is actually protecting your privacy or just making you feel like you're secure. Regardless, if you're trying to unblock Spotify while in China, you should stick with a safe and reliable paid VPN service, just to be sure.
Conclusion
Unblocking Spotify in China isn't always as difficult as you might think. The Great Firewall is annoying, but with a good VPN on your site, you can cut through the blockade and actively engage in a world of free online content, all without leaving your desk.
What are you looking forward to listening to once you unblock Spotify in China? Let us know in the comments section below.