We are reader supported and may earn a commission when you buy through links on our site.
Learn more
How To Buy And Trade Bitcoin in China – Working Methods for 2021
Unsurprisingly, China's Great Firewall makes buying and trading Bitcoin extremely difficult within the country's digital borders–unless you have a VPN, that is. We'll show you the best VPNs to unblock cryptocurrency exchanges in China while maintaining your privacy against the prying eyes of the Chinese censors.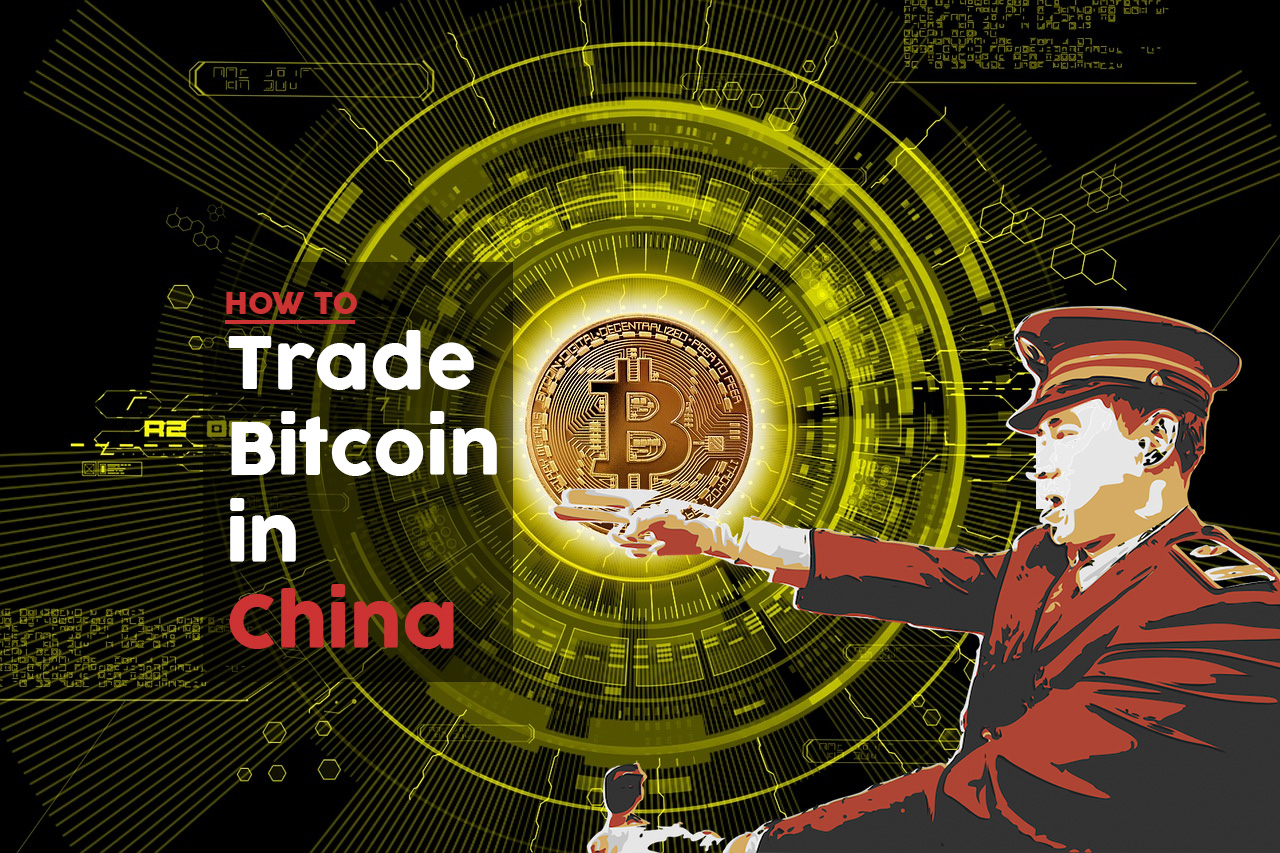 Bitcoin just keeps getting bigger and bigger, with people all over the world clamouring to buy, trade, and mine Bitcoin. The cryptocurrency can be used to send money internationally and with greater anonymity than fiat currency, though most users are now more interested in investing in Bitcoin than necessarily using it for everyday purchases. One of the great advantages of cryptocurrencies like Bitcoin is that they can be used to transfer money between any two places in the world, without having to worry about local currency conversions or using local banking systems. This had made cryptocurrencies popular among global citizens.
However, not all countries have embraced cryptocurrencies. Although Bitcoin and other cryptocurrencies are legal in Europe and North America as well as Israel, Turkey, India, Pakistan, Japan, South Korea, and Australia, in some countries, like Bangladesh, Nepal, Cambodia, Ecuador, Algeria, and Morocco, cryptocurrencies have been made illegal due to concerns about money laundering.
Predictably, the CCP frowns upon Bitcoin, but you can unblock crypto exchanges and trade Bitcoin anonymously in China with these VPNs:
NordVPN – Best for China – NordVPN offers a huge battery of specialty servers, unbreakable NordLynx encryption, and the ability to tunnel through China's Great Firewall any day of the week. Unblock crypto exchanges and secure your wallet with the world's most trusted provider.
Surfshark – An affordable VPN with top-shelf anti-censorship methods that "just work" to break through CCP website blocks.
ExpressVPN – Time-tested privacy solution trusted by thousands of Chinese users. Best known for fast, stable network speeds.
PureVPN – Hong Kong-based VPN that breaks the Great Firewall, connecting you to servers in over 140 countries worldwide.
In China, the situation is somewhat different. Cryptocurrencies are not technically illegal in China, however, the government has been pushing hard to regulate or restrict their use in the country. This is an issue for many people as Bitcoin mining and trading has been massive in China. So what do you do if you're based in China and you want to use Bitcoin despite the governmental crackdown? That's what we'll discuss today in our article on how to buy and trade Bitcoin in China.
30-days money back guarantee
Why Is It Difficult To Use Cryptocurrencies in China?
China is known for its extreme censorship of the internet, through restrictions known as The Great Firewall. So citizens have had to find creative ways to get around these internet restrictions in order to use the internet freely. But now this censorship is being used to restrict the use of Bitcoin and other cryptocurrencies within the country too. Steps that the Chinese government have taken to discourage the use of cryptocurrencies include banning initial coin offerings, requiring proof of funds, and banning domestic cryptocurrency exchanges. The shutting down of cryptocurrency exchanges has majorly hampered the ability of people to buy and trade Bitcoin in China.
If you are living in or travelling through China and you want to buy or trade Bitcoin, then you will need to get around the internet restrictions which the Chinese government uses to block most exchanges. Then you'll be able to access exchanges like Coinbase where you can buy or trade Bitcoin, either for fiat currency or for other cryptocurrencies.
How To Use A VPN To Access Bitcoin Exchanges
The key to accessing a freer internet in China in general, and to accessing Bitcoin exchanges specifically, is using a VPN. A VPN is an essential tool for anyone who works with cryptocurrencies, as it keeps your transactions safe and private whether you are a professional trader or just someone who wants to make payments with Bitcoin. However, a VPN is even more useful for people in China who want to work with cryptocurrencies, as it can also allow you to access Bitcoin exchanges.
The VPN works by installing a piece of software onto your device which encrypts all of the traffic that you send over the internet. This encrypted traffic is sent to a server in another location, where it is decrypted and sent on to its original destination. The encryption means that no one will be able to intercept or observe your internet traffic, so you can keep your internet use and electronic communications safe and private.
But you can also use this process to get around regional restrictions like the ones China has on cryptocurrency exchanges. Because the data sent from your device can be routed via a server located in another country, it appears to websites as if you are accessing them from that other country. It also means that local internet restrictions are not applied as your encrypted data does not show which specific website you are trying to visit.
This means that you can open up your VPN software, connect to a server in another country like Hong Kong, Singapore, Taiwan, or Japan, then access any Bitcoin exchange without getting blocked by Chinese internet restrictions. You can then use the exchange as normal to buy or trade your Bitcoin.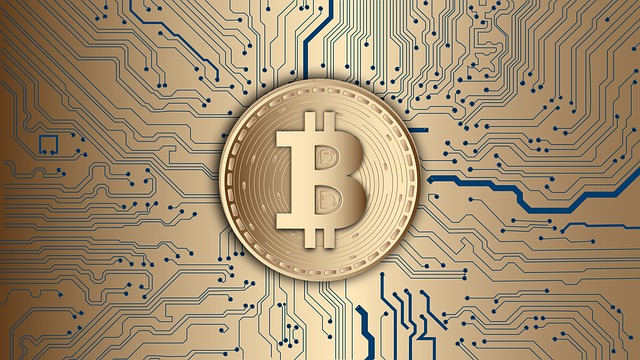 How To Select A VPN For Bitcoin Users
The next step to trading Bitcoin in China is to choose which VPN to use. There are many different VPN providers out there to choose from, however, not all of them will work in China. Therefore, we will recommend a selection of the best VPNs for Bitcoin users in China, based on the following criteria:
When we considered all of these different factors, here are the VPNs that we recommend for Bitcoin users in China: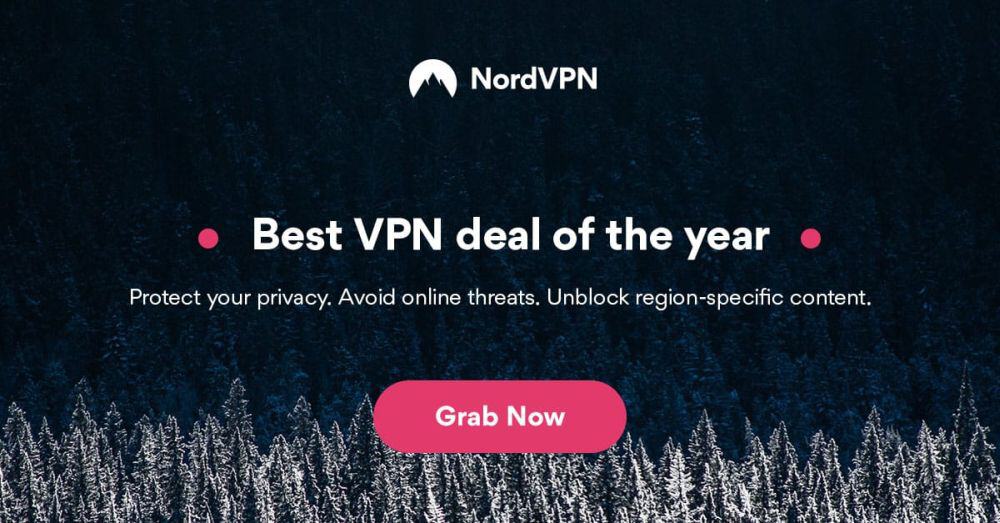 NordVPN is the top choice for those who want exceptional security and high levels of reliability. NordVPN has been one of the most reliable VPNs for working in China, thanks to their recent service update to manage connections on the mainland. You can use their obfuscated servers which are specially designed to hide the fact that you are using a VPN so that they will work even on networks that have VPN blocking in place. See their website for more details about how this VPN gets around Chinese restrictions: https://nordvpn.com/blog/vpn-for-china/. You can pay for your subscription using Bitcoin too, by using the BitPay system, so you'll be able to stay anonymous.
In terms of security, not only does NordVPN offer the high security features of 256-bit encryption and a no logging policy, they also have a special feature called double encryption. This is where your data is sent to two different servers and is encrypted twice in order to make it practically impossible for anyone to crack, even with the latest tools. There is an absolutely huge number of servers available, with a network of more than 5,100 servers in 59 countries all over the world, including many in South East Asia. From these servers, you can choose to connect to specialist servers to use special features like anti DDoS, dedicated IP, double VPN, onion over VPN, and P2P. The connections are fast and the software can be installed on Windows, Mac OS, Android, and iOS devices, plus you get the option of using browser extensions for the Chrome and Firefox browsers.
Read our full NordVPN review.
Pros
Servers optimized for unblocking Netflix
GooglePlay users rating: 4.3/5.0
No IP/DNS leaks found
No logs and encrypted connections for total privacy
24/7 Customer Service.
Cons
Not much
Sometimes slow in procesing refunds (but always do).

Surfshark hasn't been around all that long (just since 2019), but they're already quite capable of clearing the highest hurdle for any VPN to jump: breaking through China's Great Firewall. As the poster child for government censorship, it blocks out all kinds of useful services like Google, Facebook, and numerous cryptocurrency exchanges. But you can regain access to it all with Surfshark.
The secret is manifold, starting with unbreakable 256-AES-GCM encryption, and continuing with a combination of blanket obfuscation, smart DNS, and NoBorders anti-censorship methods. These privacy provisions are available on every one of Surfshark's 3200+ servers in 65 countries, and automatically activate when your VPN app detects the Great Firewall.
So not only is Surfshark great for unblocking crypto exchanges, it also accepts payment in Bitcoin. This, in conjunction with their solid no-logging policy, allows you to be truly anonymous while using your VPN in China.
Pros
Bypass government censorship with NoBorders mode
Every server is a speciality server
Wide app availability on desktop, mobile, consoles, smart TVs and more
VPN home jurisdiction in British Virgin Islands is ideal for privacy
Responsive customer support available 24/7.
Cons
Connection speeds won't impress users of other high-end VPNs
Young VPN still has plenty of room to grow in terms of advanced functionality.
Read our full Surfshark review.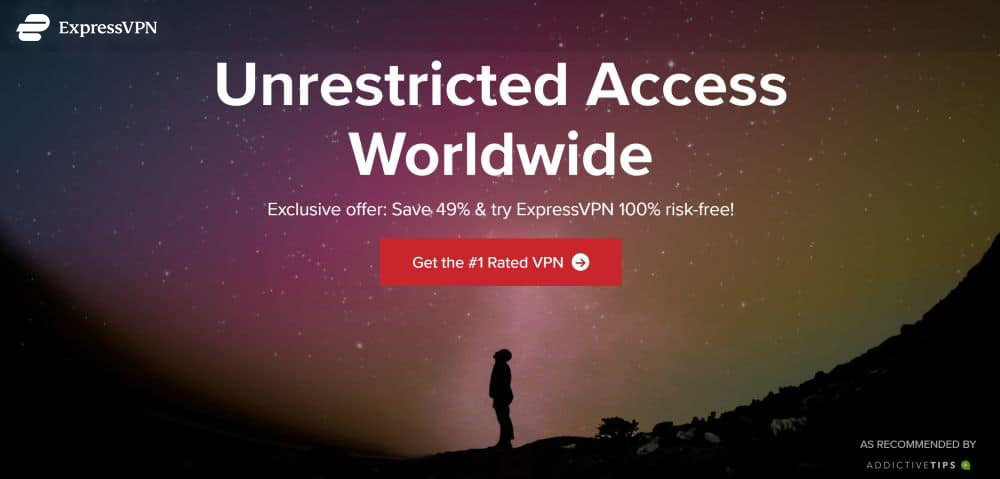 ExpressVPN is popular with users all over the world thanks to its super fast speeds and its ability to work even when other VPNs are restricted. It is a top option for use in China as it is one of the most reliable ways to get around VPN blocks like those used in China. Also, you can pay for your VPN subscription with Bitcoin so you know that you can stay safe and anonymous.
The security offered by ExpressVPN is excellent, with strong 256-bit encryption used and a no logging policy which means that your internet activities will never be recorded. The network of servers available is massive, with more than 3,000 servers in 94 different countries including many in South East Asia, so you can connect to a server nearby to you for the best possible speeds. The connections are some of the fastest available so they won't slow you down, and the ExpressVPN software can be installed on a big range of platforms, including Windows, Mac OS, Linux, iOS, Android, and many more. In addition, there are also browser extensions available for Mozilla Firefox, Google Chrome, and Apple Safari browsers, for a convenient way to control your VPN while you browse.
Read our full ExpressVPN review.
Pros
Unblocking Netflix, iPlayer, Hulu, Amazon Prime
Fastest servers we have tested
Torrenting/P2P allowed
Keeps no logs of personal data
Live chat support available.
PureVPN is great if you want a simple, all in one security package. You can use this VPN in China, and there's an entire section of the support pages dedicated to helping users in China make the most of their VPN: https://support.purevpn.com/article-categories/for-users-in-china. You can pay for your subscription through the CoinPayments system, which allows you to use various cryptocurrencies for payment including Bitcoin, plus altcoins like Ether, Litecoin, BitBean, CloakCoin, Dash, LeoCoin, and more. This lets you stay anonymous and use the internet safely in China.
The security offered includes not only a VPN with strong 256-bit encryption and a no logging policy, and also more security features like DDoS protection, a kill switch, the option for a dedicated IP, and a NAT firewall. In addition to the VPN, a PureVPN subscription also gives you access to other pieces of security software such as protection against malware and viruses, and an anti spam filter to keep unwanted junk mails out of your email inbox. The connections are speedy and the network of servers includes more than 2,000 servers in 140 different countries. You can install the software on Windows, Mac OS, Android, iOS, and Android TV devices, or use the browser extensions which are available for the Chrome and Firefox browsers.
Read our full PureVPN review.
Conclusion
Bitcoin and other cryptocurrencies are very popular in China, but the government has been cracking down on their use by restricting access to cryptocurrency exchanges, both domestic and international. If you want to buy and trade Bitcoin in China then you will need to use a VPN to get around these restrictions and to access exchanges like Coinbase. But watch out, because not every VPN works in China, and not all VPNs allow you to pay for your subscription in Bitcoin, which is best to protect your privacy.
We've recommended four highly reliable and trustworthy VPNs that you can use in China and which you can pay for with Bitcoin for the best possible access to cryptocurrency exchanges. Have you tried out any of these VPNs in China, and how was your experience with them? Let us know about it in the comments below.