We are reader supported and may earn a commission when you buy through links on our site.
Learn more
What Are VPN User Logs, And Why Are They Important?
Besides encryption, VPN user logs are the single most important thing consumers must understand about their VPN providers. In short, a poor or incomplete logging policy is a deal breaker, and today's article we'll explain why. Keep reading to learn what makes a great privacy policy, and which VPNs have them.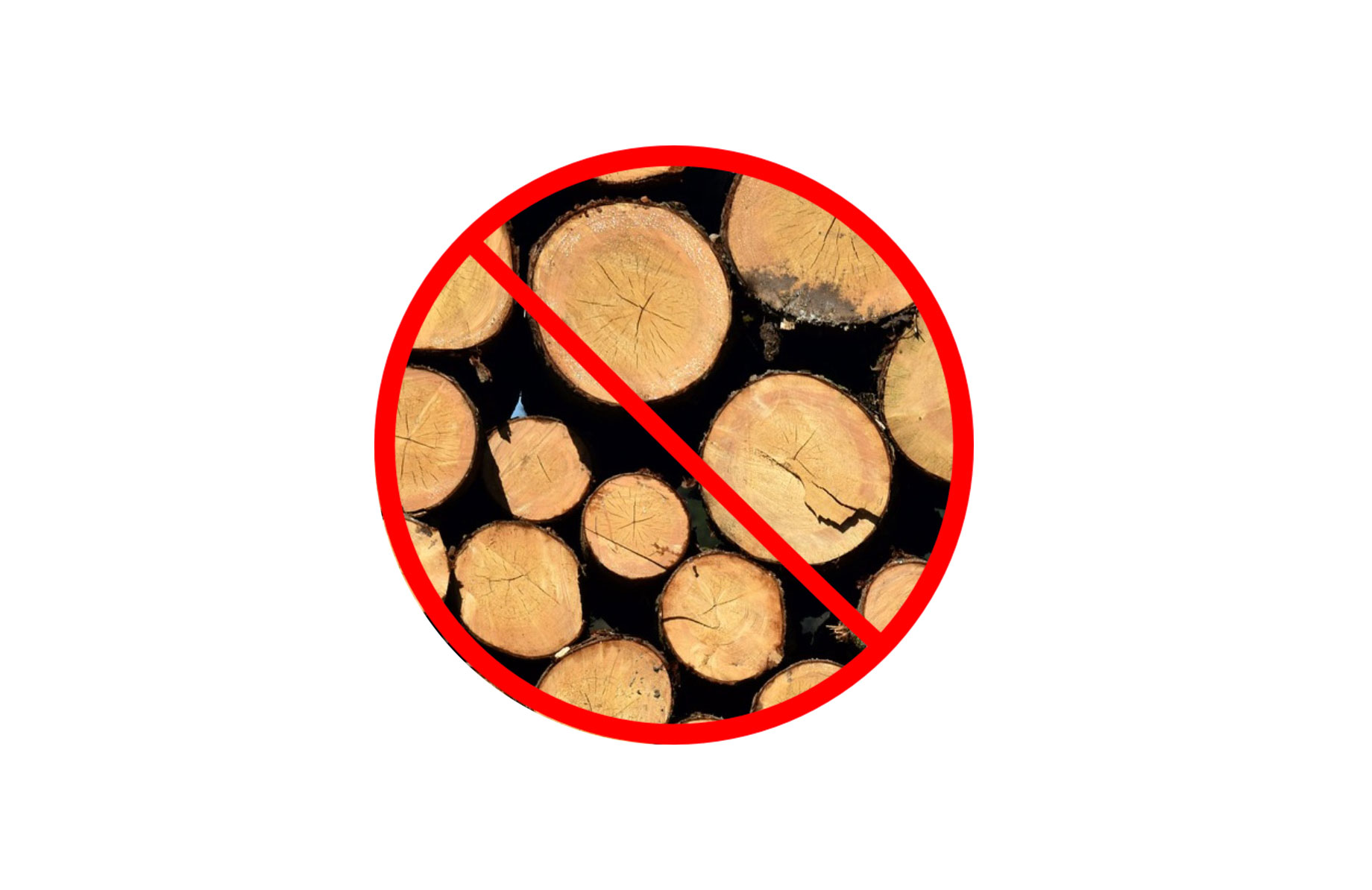 When you're learning about VPNs, one phrase that you might see frequently advertised by VPN services is their "no logging policy". If you're wondering what this means and why it matters, then today's article is for you.
Short on time and just want a VPN that doesn't log your activity? Check these providers out:
NordVPN – Best No-logs VPN – NordVPN's been around for a while, and every aspect of their offering has endured intense scrutiny. Their logging policy lives up to its claims, making NordVPN the most privacy-friendly provider out there.
Surfshark – Diskless infrastructure, great jurisdiction, and a transparent logging policy.
ExpressVPN – Keeps only non-identifiable logs so they can continue to improve the speed of their blazing-fast network.
CyberGhost – A turnkey privacy solution that streamlines the standard VPN interface.
IPVanish – Trusted by torrenters for years due to fast speeds and no logging.
Below we're going to explain what are VPN user logs, and why are they important? This information will help you to choose the best VPN for your needs and to make sure that your privacy is protected when using a VPN.
30-days money back guarantee
How Does A VPN Work?
The basic function of a VPN is simple: it is to encrypt the data you send over the internet and to hide your IP address. These two related functions work together to protect your privacy by making sure that outside observers, such as your ISP or the government, cannot see your online activity. The idea is that when your VPN is active, you can browse the internet anonymously without anyone being able to see what sites you are visiting, what messages you are sending, or what files you are downloading. This makes a VPN an essential tool for all sorts of users, including users who use file sharing, users who need to communicate without the government observing their messages, and users who don't want to be tracked online.
The way that a VPN works is by installing a piece of software onto the device which you want to protect. This software then encrypts all of the data coming from your device before it is sent over the internet, and routes this data via a server run by your VPN. At this server, the data is decrypted and sent on to its original destination. This process means that your data is anonymised and that you are assigned a new IP address at the server, so no one can see your real IP address. This means that all of your online activities cannot be traced back to you.
What Are VPN Logs?
That sounds great, so what's the problem? The issue is that some VPN providers keep records of their users' internet use, called VPN logs. These logs might include information about your real IP address, when you accessed a certain site, or which sites you were visiting. Now, there is a general issue with VPNs in that you have to trust that your provider is acting responsibly and is working to keep your data safe, and this is a problem for all VPN users. But VPN logs pose a specific problem for users.
The reason that VPN logs are so potentially dangerous is that the government or law enforcement agencies of the country where the VPN company is based has the legal right to force the company to turn over their user data. Typically, law enforcement only go after VPN records in extreme cases like terrorism or acts of violence. However, it is possible that law enforcement could decide to pursue file sharers, for example, and use the same laws to force VPN companies to hand over their logs.
RELATED READING: Best VPN for Russia
Once law enforcement has access to a VPN company's logs, they can see the details of exactly what users have been doing online, which negates the very point of a VPN. Additionally, many VPN companies are based in places like the United States where data protection laws are rather weak. The upshot of all of this is that if your VPN provider keeps logs of your activities, then you are not secure and your activities could be shared with law enforcement.
How To Protect Yourself From VPN Logging
So, you can see why VPN logs are such a problem. When you use a VPN to protect your privacy, you want to know that your data is not being collected, and you especially want to know that your data will not be turned over to the government or to law enforcement. One way to achieve this is to use a VPN provider who is based in a country with liberal data protection laws. For example, Sweden used to be a common location for both security services and file sharing services to be based due to its protection of users and liberal laws around online surveillance.
However, this strategy is not feasible any longer. Sweden's data laws have become much more strict in recent years, as you can see from examples like the prosecution of The Pirate Bay file sharing site which was hosted there. Finding a country with liberal data laws will only protect you for as long as those laws remain unchanged. Another problem with this approach is trying to find out exactly where each VPN provider is based, as this information is not always advertised and may change over time.
Instead, there is one foolproof method to protect yourself from snooping and to ensure that your VPN logs won't be used against you, and that's to select a VPN provider which does not keep any logs of its users' activities. When a VPN provider does not keep records of user activity, then they do not have any logs that can be accessed. Even if the government or a law enforcement agency forces the company to hand over their records, there is no information about user activity for anyone to look at. For example, there was an incident recently where an ExpressVPN server was seized by the Turkish police, but the server turned out to be useless to them because it contained no logs.
In VPN parlance, this is called a no logging policy. When you see that a VPN provider has a no logging policy, you can be confident that they are not keeping any records of your internet use. For this reason, we recommend that people only ever use a VPN that has a no logging policy, in order to protect their privacy.
VPN Providers That Don't Keep Logs
If you're looking for a VPN provider but you want to be sure that the provider you choose does not keep any logs, then we've found a bunch of recommendations for you. Each of the VPNs we've profiled below offers a high quality VPN service with excellent security features and a no logging policy for your peace of mind: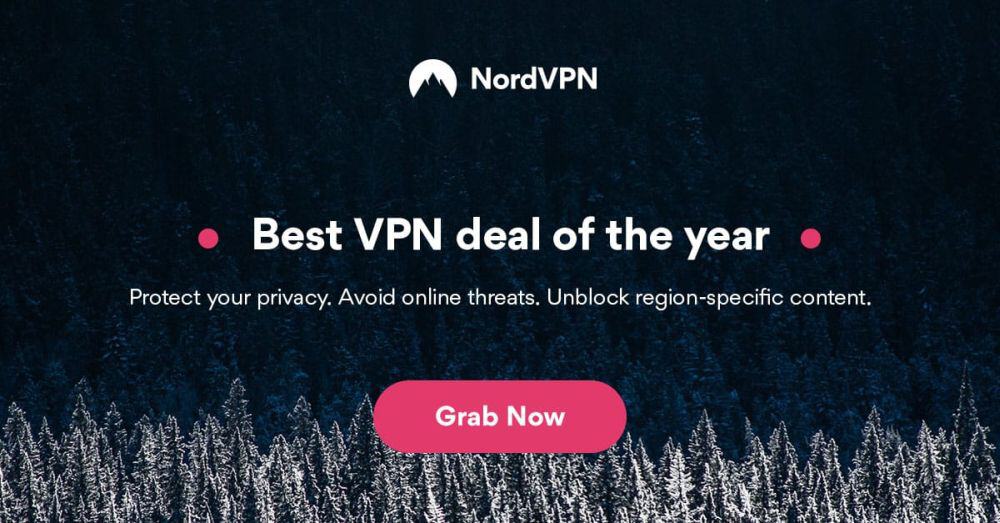 NordVPN is ideal for users who want a variety of specific servers that they can connect to for particular needs, as well as a strict no logging policy. Their no-logs guarantee is as follows: "NordVPN strictly keeps no logs of your activity online. That means we do not track the time or duration of any online session, and neither do we keep logs of IP addresses or servers used, websites visited or files downloaded. In other words, none of your private and secure data is logged and gathered at any time. As a result, we are not able to provide any details about your behavior online, even if you request it yourself." For full and specific details of their policies, you can see their privacy policy here.
As well as this, you'll find top notch security options like 256-bit encryption, and you can choose to connect to servers that offer further security features like anti DDoS, double VPN, P2P downloading, onion over VPN, or dedicated IP. This makes the service very flexible as you can find the perfect server to meet your needs. The server network has recently been expanded and now offers access to an amazing 5,400 servers in 59 countries, and the software can be installed on devices running Windows, Mac OS, Linux, iOS, Chrome OS, Android, or Windows Phone.
Read our full NordVPN review.
Pros
SPECIAL OFFER: 2-yr plan (68% off - link below)
5,400+ servers globally
No IP/DNS leaks found
No logs and encrypted connections for total privacy
24/7 Customer Service.
Cons
Refund processing can take up to 30 days.

In terms of logging, Surfshark has a few factors that go into making it a great choice for privacy-focused individuals. For one, they're based in the British Virgin Islands, meaning they're exempt from data retention laws or the invasive 5, 9, and 14 Eyes international surveillance agreements. Thus, they're free to craft a no-logging policy that truly holds water–it's been independently audited and verified, as well.
They're transparent about what scant info they do keep, mostly crash logs for improving performance. What's more, their network (800+ servers in 50 countries) is RAM-only infrastructure, which means it's continuously purged of any trace of your usage metadata.
Add to that 256-AES-GCM encryption, a kill switch, blanket obfuscation on every server, plus unlimited simultaneous connections, and it's easy to see why Surfshark is a truly killer privacy app.
Pros
Break through harsh censorship to securely access social media and foreign news sites
Torrent safely on any server, no guesswork required
Expansive anti-ad and anti-malware database constantly updated
Based in the British Virgin Islands, where there are no data retention laws
Refund requests are simple and fast–no waiting or hassle.
Cons
Growing network doesn't have same coverage as more mature VPNs
Young VPN still has plenty of room to grow in terms of advanced functionality.
Read our full Surfshark review.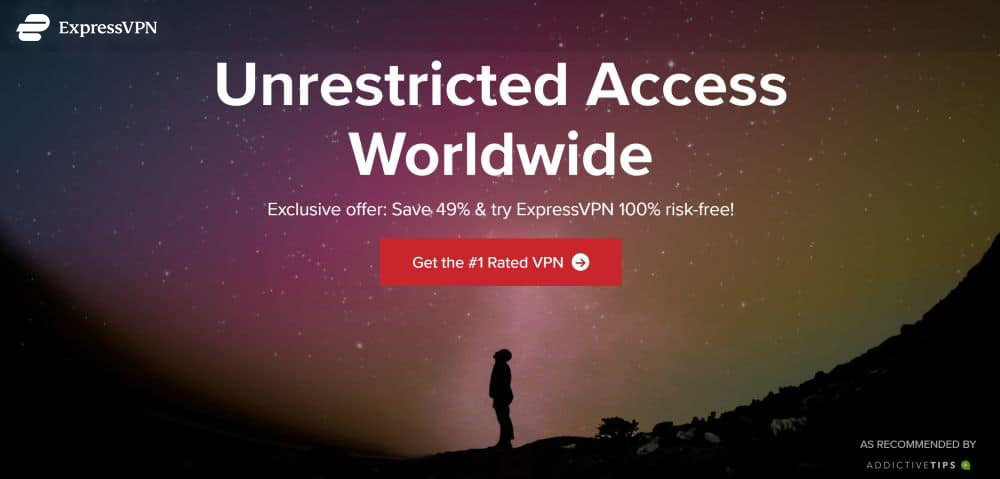 ExpressVPN is one of the most popular VPNs that you'll find, especially among those who are big internet users. Its popularity is well deserved thanks to its combination of good security, ease of use, and super fast connections. ExpressVPN has a company-wide no logging policy, which you can trust due to their Panamanian jurisdiction. You can see full information about their no logging policy at their privacy policy.
As well as no logs, the service has other important security features like 256-bit encryption and options like a kill switch to prevent you from accidentally sending data over an unsecured connection, and DNS leak protection to prevent any data about your internet use from leaking out into the world. The VPN connections are super fast, so they won't slow you down when you're downloading or streaming high definition videos, and you'll get access to a massive server network consisting of over 3,000 servers in 160 locations in 94 different countries. The software can be installed on Windows, Mac OS, Linux, and Android, and if you want a quick and easy way to connect while you're browsing then you can use the browser extensions for the Google Chrome, Mozilla Firefox, and Apple Safari browsers.
Read our full ExpressVPN review.
Pros
Unblocking Netflix, iPlayer, Hulu, Amazon Prime
Fast serves with minimal speed loss
OpenVPN, IPSec & IKEv2 Encryption
Keeps no logs of personal data
24/7 Chat Support.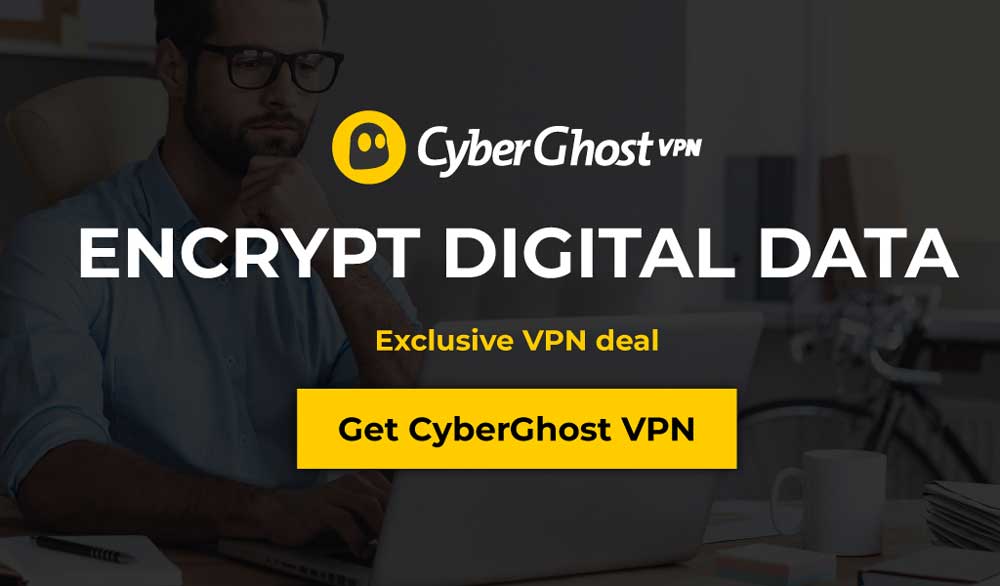 CyberGhost is a top choice for users who value the combination of very easy to use software an no logging. They have a FAQ answer about logging, in which they state: "We do not log real IP addresses, we do not log assigned servers, we do not log login or logout times, we don't merge any real data (like purchase data) into account data, we do not log traffic data (e.g. which website are visited) nor any information sent via a CyberGhost server." If you want more specific information about their policies, then see their privacy policy page.
Other security features include 256-bit encryption, and the graphical user interface of the software makes it easy to select the type of service you need, such as browse anonymously, torrent anonymously, or unblock websites. This means that you don't have to worry about fiddling with settings like the kill switch or P2P protection, as everything is set for you when you choose the option you need. As part of the software, you'll get access to a large server network with more than 5,700 servers in 90 countries, and the software is available for iOS, Android, Windows, and Mac OS.
Read our full CyberGhost review.
Pros
Unblocking Netflix USA, iPlayer, Amazon Prime, YouTube
Torrenting allowed
GooglePlay users rating: 4.3/5.0
Strict no-logging policy
24h support.
Cons
WebRTC leak detected
Doesn't work well in China.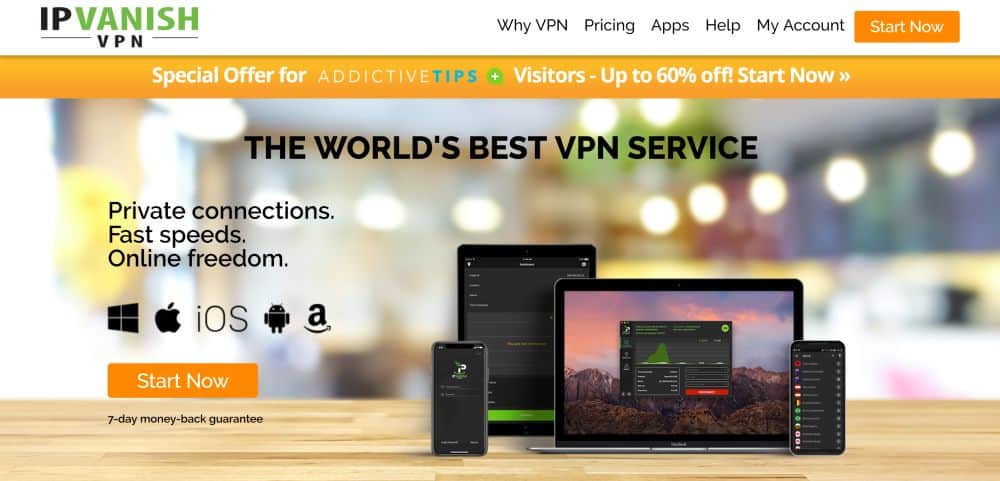 Another great choice for users who value speedy connections as well as security is IPVanish. This service does not keep any logs, and you can see more details in their privacy policy. As they say: "IPVanish does not collect or log any traffic or use of its Virtual Private Network service." The only information they keep is your account information (the username and password you use to sign up to IPVanish) and cookies about visitors to their website.
The big advantage of IPVanish as well as the lack of logging is the super fast speeds that their connections offer, making it a great choice for users who are frequent downloaders. There are further security features you would hope for like strong 256-bit encryption to prevent your data being hacked. There are even more security options in the software like a kill switch, DNS leak protection, periodic IP address change for the highest level of anonymity, and DNS configuration so you can use your own DNS servers if you prefer. The large server network covers more than 1,300 servers available in 60 different countries. The software is available for devices running Windows, Mac OS, Linux, and Android.
Read our full IPVanish review.
Conclusion
VPN logging is an issue that all VPN users should be aware of, as it can drastically impact how secure your internet usage actually is. We recommend that you only use a VPN service with a strict no logging policy, so that you can be sure that logs of your activity will never be kept. This way, even if a law enforcement agency does force your VPN to hand over their records, there is no information about your internet use for the police or government to see. We've recommended some of our favourite VPNs that have strict no logging policies so you can use these in confidence.
Have you had issues with VPN services logging your data in the past? Which VPN service do you use now? Let us know in the comments below.