How to change the language on Office 365
Office 365 is available in multiple languages; the entire UI of the apps included in the productivity suite can be set to appear in a different language, and users can input/type text in said language.
Change language Office 365
In Office 365, users have the option to change the UI language, change the input language, or change both.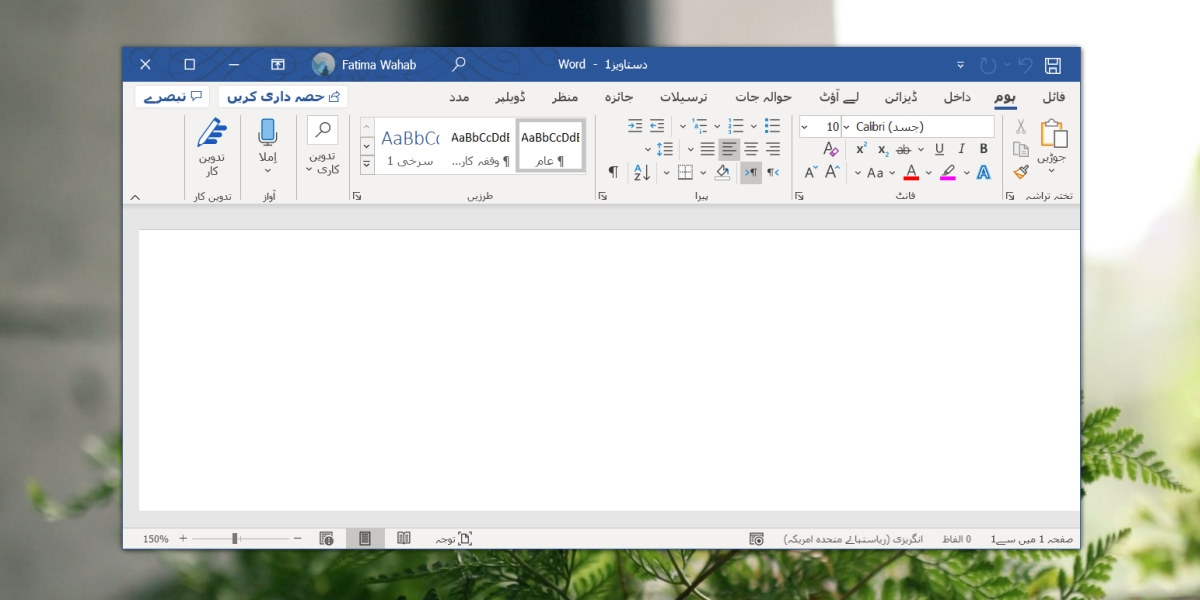 Change UI language Office 365
You can change the UI language of apps in Office 365 by following these steps.
Open the app you want to change the language in.
Go to File>Options.
Select the Language tab.
Under the Office Display Language section, check if your language is listed. If not, click 'Install additional display language from Office.com'.
Select the language you want to install.
Your browser will open. Download the language pack.
Run the executable file and allow all installation and downloads to complete.
Open an Office 365 app.
Go to File>Options>Language.
Select the newly added language under Office Display Language.
Click the Move Up button so that it is the first language on the list.
Restart the Office 365 app.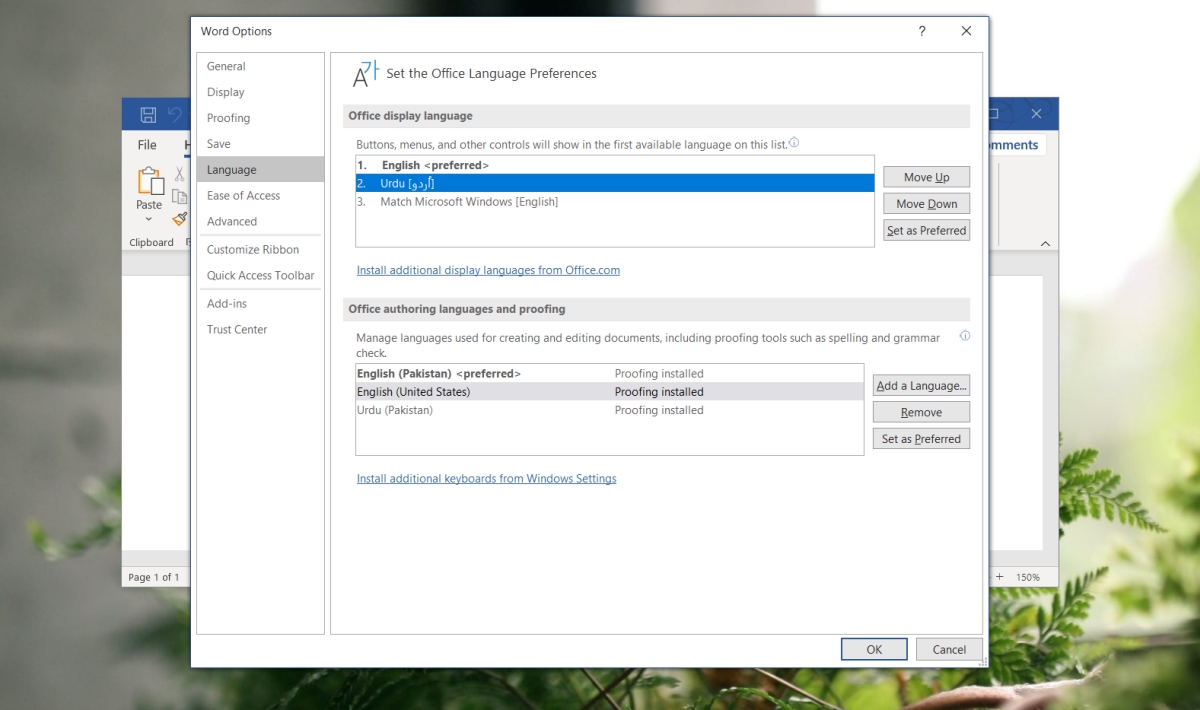 Change input language Office 365
Changing the input language in Office 365 is fairly easy. In fact, you can install the language on Windows 10, and you will be able to type in it.
Open the Settings app.
Go to Time & Language.
Select the Language tab.
Click Add a language.
Select the language you want to add and allow Windows 10 to download it.
Open an Office 365 app.
Use the Ctrl+Shift keyboard shortcut to change input language in Windows 10 or use the language bar in the system tray to select a language.
To install spelling and grammar check for the language, open an Office 365 app.
Go to File>Options>Language.
Under the Office authoring languages and proofing section, select the language, and click 'Set as preferred'.
Restart the Office 365 app.
Note: Proofing may not be available for all languages.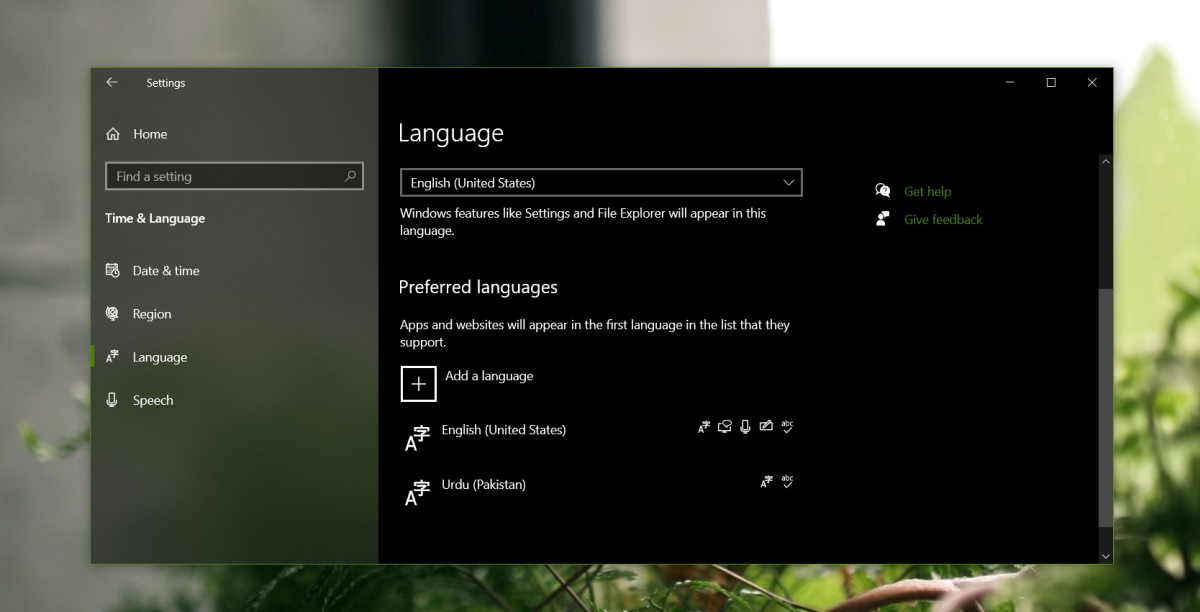 Conclusion
Office 365 is used all over the world and as such, it has reasonably good support for multiple languages. It has a long list of languages that it supports though the UI translations may not be the best. As for inputting a language, the trick really is to install the right language on Windows 10. An accompanying keyboard layout will be added with it. It is up to you to make sure you have a physical keyboard that has keys arranged according to the keyboard layout that is added. You can view the keyboard layout by opening the on-screen keyboard.