We are reader supported and may earn a commission when you buy through links on our site.
Learn more
How to Update Kodi Library Both Automatically and Manually
Keeping Kodi updated is critical for ensuring smooth performance, but it's not always obvious how to make it happen. Today, we show you how to enable automatic updates, as well as how to do it manually in case something goes wrong.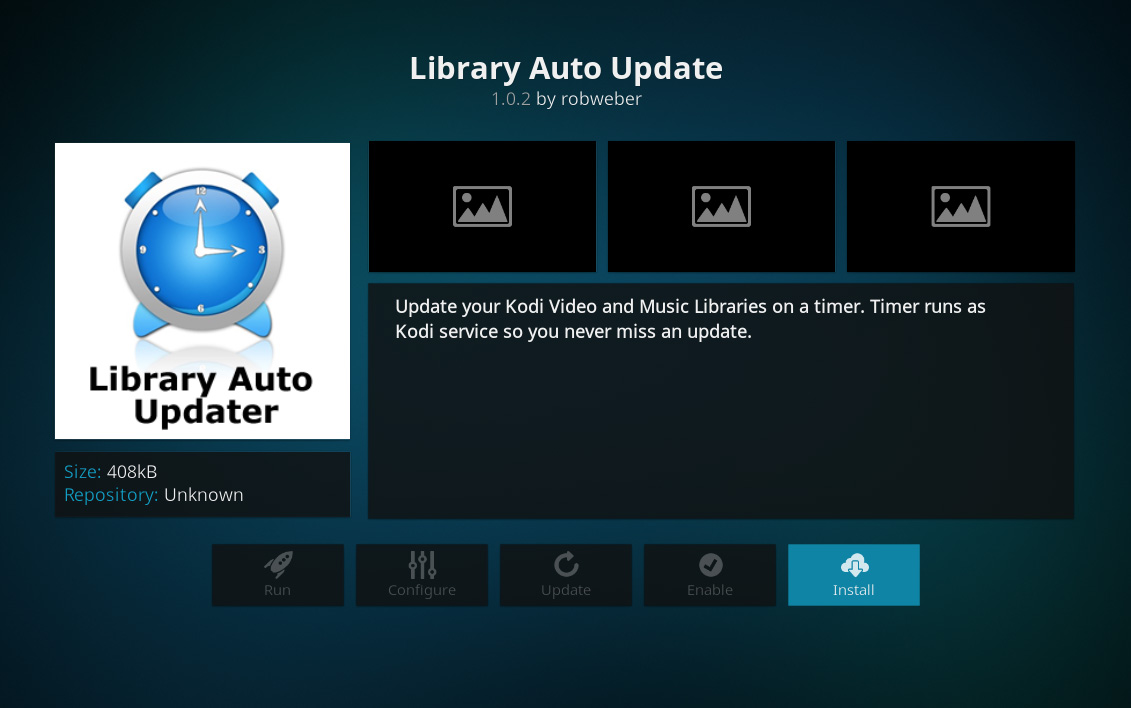 The Kodi software is a powerful open source media centre which you can use to display and organise your digital files like videos, music, and pictures. However, if you have a very large library of files, or if you update that library often, then it can be a bit of a pain to organise. What you need is a way to keep your library up to date and neat without having to constantly add new files manually to your library, or having to perform endless library updates.
Fortunately, there are a few different ways that you can achieve this. In this article, we'll show you three different ways to manage your Kodi library updates with varying levels of detail and complexity. Pick the right method for your needs to keep your library up to date and organised. Read on to find out how to update your entire Kodi library at once.
30-days money back guarantee
Why Kodi Users Should Get A VPN
We'll get right into the details of updating your library in a second, but before that there is a security issue you should know about. The Kodi software itself is fully legal to use, as are the methods we're describing below. However, if you are going to install add-ons for Kodi then you should be careful, as some of these add-ons are created by third parties and are not approved of by Kodi developers. Some of these add-ons can be used to stream copyrighted content like movies or music illegally, and if you are caught using them then you could get into legal trouble.
To keep yourself safe, we recommend that Kodi users who plan to use add-ons should get a VPN. This will protect you by encrypting all of the data that your Kodi device sends over the internet, so that no one can see what you have been doing online. Even your ISP won't be able to see what sites you have visited or whether you have been downloading or streaming, so it keeps you safe from legal issues.
NordVPN – Essential Security for Kodi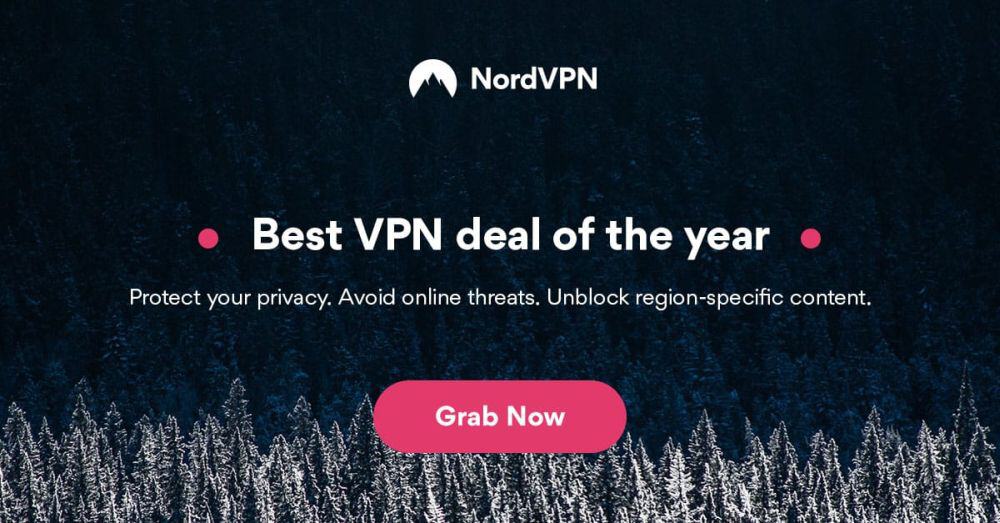 There is perhaps no single privacy solution better-suited for enhancing Kodi than NordVPN. It brings together the latest VPN features into single intuitive, affordable package, and installs easily on all the devices most popular with Kodi users, like Firestick, Android TV, and many more besides.
First and foremost, NordVPN offers military-grade encryption via NordLynx–their proprietary tunneling protocol which is geared for speed and security in equal measure. You can completely block out ISP tracking and throttling, all without suffering the normal slowdown associated with VPN encryption. Additionally, these secure tunnels lead to NordVPN's amazing network of more than 5,800 servers in 59 countries. That means you can route your traffic to any corner of the globe, bypassing geoblocks to enjoy TV, movies, and music from abroad.
We love NordVPN as a company; they are aware that their protocols and policies set the standard for the entire industry, and seem determined to use their influence for the net benefit of all. They enforce a strict no-logging policy, and levy zero restrictions on bandwidth, speed, server switches or traffic type. In an age where net neutrality is no longer guaranteed by law and ISPs continually push the bounds of their overreach, it's nice to know a tool as powerful as NordVPN can be had for less than the price of a sandwich per month.
Read our full NordVPN review.
Pros
Works with Netflix, BBC iPlayer without breaking a sweat
GooglePlay users rating: 4.3/5.0
Up to 6 simultaneous connections
"Double" data protection
Money back guarantee policy (30-days).
Cons
Not much
Refund processing can take up to 30 days.
Update Your Library Using the Library Auto Update add-on
If you want to set up your Kodi system so that your library is automatically updated at a particular time interval, then there's an add-on that can do this for you. The Library Auto Update add-on is simple to install and configure but it a powerful way to keep your library neat and tidy.
How To Install The Library Auto Update Add-on For Kodi
The Library Auto Update add-on is very easy to install. Here's how to do that:
Start on your Kodi home screen
Click on Add-ons
Click on the icon that looks like an open box
Click on Install from repository
Go to Kodi Add-on repository
Go to Program add-ons
Click on it and a box describing the add-on appears. Click install on the bottom menu
How To Use The Library Auto Update Add-on For Kodi
Once the add-on is installed, you can make a few tweaks to the settings to get it running how you want. Here's how to set up and use the add-on:
Start on your

Kodi home screen

Go to

Add-ons

Go to

Program add-ons

Find

Library Auto Update

and right click on it, then go to

Settings

Now you'll see a bunch of options in the settings menu. We'll start with the

General menu on the left hand side



Here, consider

disabling the Show Notifications

slider. This add-on creates notifications when it runs which can interrupt your work or viewing, so disable this option and the updates will run in the background without notifying you

Next, go to

Video

in the left hand menu. Now you'll see an option that says

Amount of time between updates (hours) where you can set how often you want the library to be updated, in hours. By default this is set to 4, which works for most situations



If you have experience with Cron jobs and would rather use this method instead of an hourly timer, then toggle the

Used Advanced Timer

option and a field will appear for

Cron expression

where you can enter your desired update schedule

You can also set up the same update process on your music library. This is disabled by default as people don't tend to add music to their library as frequently as they add new videos. But if you listen to a lot of new music, then you might want to enable this. Go to

Music

in the left hand menu, then toggle

Update Music Library

to on. From here, you can set up the

Amount of time between updates (hours)

and

Advanced Timer

options just like we did for the videos library

Finally, there is an option in the left hand menu for

Cleaning

. This is useful if you often delete videos from your library, and you want the videos you deleted to be removed from your library as soon as possible. Sometimes deleted videos will continue to appear in your library for some time, which is annoying. This option will fix that. Enable the

Clean Libraries

slider and then set the

Library to clean

option to Music, Video, or Both to select which library will be worked on. Change the

Frequency

setting to either

After Update

,

Once per day, week, or month,

or use a

Cron expression

to be more exact. Now your library will be cleaned and deleted files removed on the schedule you have set

If you ever want to run an update outside of your scheduled times, you can go to

Add-ons

, to

Program add-ons

, then click on

Library Auto Update

as if you were launching the add-on. This brings up a dialogue that says when your last update was and asks if you want to manually run an update now. Click

Yes to update your library


How To Update Your Library Manually
Maybe you don't need a whole system for updating your content regularly. If you only add new content to your library every few weeks, then it might not be worth installing an add-on and setting it up to automatically update your library often. In this case, you can simply manually update your library when required.
In theory, when you make changes to your folders of either music or videos, your library should update itself. However, this doesn't always work. So sometimes you need to perform a manual update.
This process is very simple, as it is a function built in to Kodi. Here's how to update your library manually:
Start on your Kodi home page
Go to Settings by clicking the icon that looks like a cog
Select Library from the menu on the left
Under each heading is an option for Update library on startup. You should toggle this option to yes for either your music or video library, or both, depending on which you want to manually update
You might also want to toggle the Hide progress of library updates to on, which will hide the notifications about library updates as you don't need to see these
Once you have enabled these settings, every time you restart your Kodi system the library will be automatically updated for you
Alternative – Watchdog

If you're an advanced user with a massive library that is frequently updated, you might want to try Watchdog. This add-on scans either your entire library or a specific set of folders, and when it finds a new file in those folders then it automatically adds it to your library. This is handy if you have downloads set up to a particular folder, for example, if you have an automatic download setup, where new episodes of a TV show are automatically downloaded and added to a specific folder. You can set Watchdog to watch the folder, then as soon as a complete file is added there, it will show up in your library.
The only issue with this is that it can use up considerable system resources, so this add-on may be unstable if you have a low spec device like a FireStick.
How To Install The Watchdog Add-on For Kodi
Here's how to install Watchdog:
Start on your Kodi home screen
Click on Add-ons
Click on the icon that looks like an open box
Click on Install from repository
Go to Kodi Add-on repository
Go to Services
Click to open the information panel. Now click on Install from the menu at the bottom
How To Use The Watchdog Add-on For Kodi
As soon as you install the Watchdog add-on it will be activated, and it will start adding new files to your library whenever you add them to your source folder. However, you might want to adjust some settings to optimise everything for your needs. This is how to do that:
Start on your Kodi home screen
Go to Add-ons
Go to My add-ons
Go to All
Some useful options in the General tab are Remove from library when files are removed, which is great to automatically delete files that you no longer need, and Clean on startup and Scan on startup which will automatically update your library when you first start Kodi. Also, you may want to enable Pause during playback, especially if you have a lower spec device, so that your watching won't be interrupted by library updates
The way Watchdog works is to scan your entire library and all sources to update as soon as changes are made. But as we said above, this can take up a lot of system resource. You might want to set it to only scan specific folders where you regularly add files (such as your downloads folder) instead of scanning the whole library. To do this, go to Video source in the left hand menu of the settings. If you disable Auto detect video sources, you'll be able to enter the paths to specific folders to be watched instead of the whole library. You can do the same with your music library by disabling Auto detect music sources in the Music sources settings menu
Finally, you can tweak some options in the Advanced menu. Here you'll find an option for Polling Interval for network shares, where you can set how often the add-on should check for new content in seconds. There's also an option for Startup delay where you can choose to wait a few seconds before starting the service when you first start up Kodi. This is useful if you have lots of other add-ons which update on startup, so Watchdog won't conflict with them. Finally, you might want to enable the Update entire library on changes option to automatically update your entire library if you make any change, which is helpful for smaller libraries
Conclusion
We've shown you three different ways to update your Kodi library, depending on your level of use and your particular needs. For casual Kodi users with small libraries of content, just changing the default options in Kodi to update your library on startup should be sufficient to keep your library up to date. If you want a more complete solution that will automatically update your library without requiring you to restart Kodi, then you can use the Library Auto Update add-on. Finally, if you want more fine grained control and the ability to have files instantaneously added to your library then you should use Watchdog.
Which method do you use to update your Kodi library? Let us know in the comments below.