We are reader supported and may earn a commission when you buy through links on our site.
Learn more
How to Use a VPN So Your ISP Can't Track You
No, it's not paranoid to think your ISP may be tracking you–they absolutely are, and you can stop it by using a VPN. Of course, not every provider is equal to the task, as it requires sophisticated encryption protocols and cybersecurity features to fully lock down your Internet connection. Read on for the best VPN to stop ISP snooping.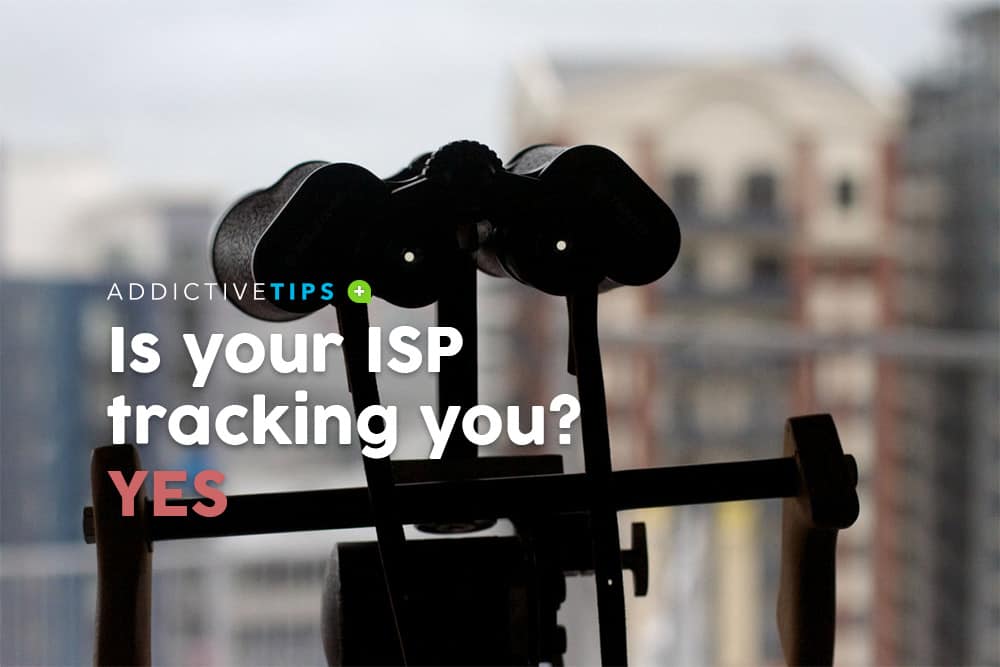 Keeping personal information safe from online hackers has always been a concern. Now that ISPs in the United States have the legal right to sell your internet history without permission, privacy on the web has become a serious issue. Installing an ad blocker or using a browser's incognito mode doesn't prevent personal details from leaving your home or device.
Stop ISP tracking cold with these privacy-focused VPNs:
NordVPN – Most Secure VPN – NordVPN puts myriad privacy tools at your disposal to completely stop ISP tracking and surf the web in complete anonymity.
Surfshark – Low cost, blanket obfuscation, powerful encryption, and anti-ad/tracking/malware.
ExpressVPN – Fast speeds, strong tunneling, one-click app interface.
IPVanish – Optimized for accessing geoblocked streaming sites while dodging surveillance.
PIA – A decent provider that never monitors your connections.
SlickVPN – No logging, good encryption, affordable.
What you need is a VPN to lock down your Internet connection so that no one–not your ISP, government, or friendly local hacker–can track your activity online. We cover everything you need to know to get started below.
30-days money back guarantee
What Does a VPN Do?
Virtual private networks (VPNs) act as a barrier between your computer and your service provider. Every time you connect to the internet you're assigned an IP address. This string of numbers is associated with everything you do online, from browsing websites to shopping, watching videos, or checking e-mail, and it can be used to find your location as well as track down your identity. IP activity is logged by service providers and can be accessed by agencies and private parties willing to purchase the information. With a VPN in place, however, that information suddenly becomes useless.
Simply put, a VPN disguises your internet traffic by scrambling it and passing it through servers around the world. The IP address you're assigned has no association with yourself or your location, and all traffic is heavily encrypted as it leaves the computer. Instead of seeing personal details and browsing history, ISPs only receive strings of randomized numbers and letters. Your activity and your information stay private, this is one reason why VPNs are popular for torrenting where users want to hide their activity from their ISP.
How to choose the right VPN
Researching VPNs can get extremely technical. Fortunately, you don't need to know the finer points of IPSec/L2TP and SSTP protocols to make an informed decision. VPNs take care of most of the details, allowing you to focus on picking the provider that best suits your needs.
Which VPN service you go with is ultimately up to you, but there are three basic factors you should research before signing up:
Logging Practices
Logging is a major concern for anyone who's serious about protecting their privacy online. A VPN provider can know as much about you as an ISP, as they receive all information that passes through your computer. What's to prevent them from using or selling the data themselves?
Having a strict zero-log or no-log policy is absolutely essential in the VPN you choose. It ensures the company that handles your encrypted data doesn't store information on their servers. If nothing is stored, nothing can be shared or sold, it's that simple.
Jurisdiction
Location is extremely important when it comes to a VPN. The physical servers can be positioned almost anywhere, but where the company is registered carries a lot of weight, as the VPN must adhere to local laws. If a country has a strict data retention policy, for example, the VPN will need to comply with any logging and distribution policies, nullifying the effectiveness of the service.
LEARN MORE: Best and worst countries for Internet freedoms
Most high-quality VPNs pay close attention to the consumer protection laws they operate under and explicitly state this in their policies. There's no quick answer to which countries are more privacy-friendly with their consumer laws, but VPN users tend to favor providers registered in Iceland, Estonia, Canada, Germany, the US, and Australia.
Cost
If there's only one rule to remember about choosing a VPN, it's this: free is almost always a bad idea. Providers that don't charge customers have almost no incentive to protect your privacy. While it may be tempting to use plug-ins or services that rely on free VPNs, if you're serious about stopping ISPs from tracking your activity, you'll need to invest in a paid service. Fortunately, most VPNs are available for affordable, flat monthly rates.

Most powerful VPNs to block ISP tracking
It's easy to get lured in by a shady VPN provider. Promises of free service and deep discounts are attractive, especially for first time users. To prevent tracking and keep your information safe, it's best to stick with a known company that's been in business for a few years. The examples below are established VPN providers with competitive pricing and are a solid choice for anyone looking to use a VPN.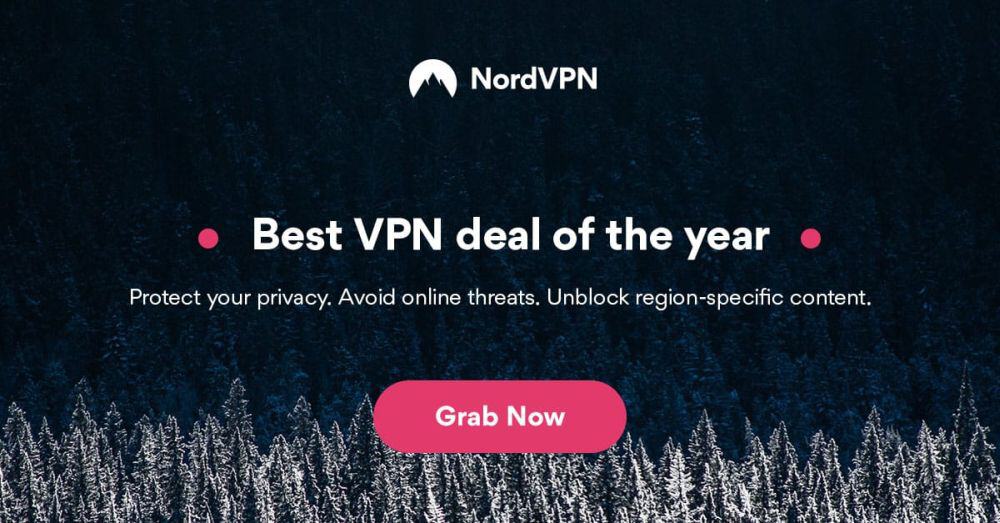 NordVPN is a long-trusted VPN provider that has over 5,500 servers in 58 countries. The company allows P2P traffic, doesn't throttle bandwidth, and doesn't keep logs of any type. 256-bit AES encryption shields every connection to their network, and you can make use of a plethora of specialty servers which boost the privacy and performance for use cases like P2P, Onion over VPN, Anti-DDoS, obfuscation, and more.
Read our full NordVPN review.
Pros
Unblocks US Netflix, iPlayer, Amazon Prime and other streaming services
Fast and stable connections
Torrenting is explicitly permitted
Extra-secure Double VPN for data encryption
24/7 Chat Support.
Cons
Apps can be a bit cumbersome to use.

Surfshark has some truly advanced privacy provisions in addition to the standard affair of 256-bit encryption and modern tunneling protocols. For example, no matter which of their 800+ servers you connect to, you can make use of obfuscation which utterly confounds ISP tracking and deep packet inspection.
Zero logs, fast connections, and built-in adblockers make Surfshark a well-rounded VPN.
Pros
Reliably unblocks Netflix US, UK, Japan, and more
Every server is a speciality server
Wide app availability on desktop, mobile, consoles, smart TVs and more
VPN home jurisdiction in British Virgin Islands is ideal for privacy
Responsive customer support available 24/7.
Cons
Server network is not nearly as expansive as major competitors
New-kid-on-the-block status may not instill same trust as larger providers.
Read our full Surfshark review.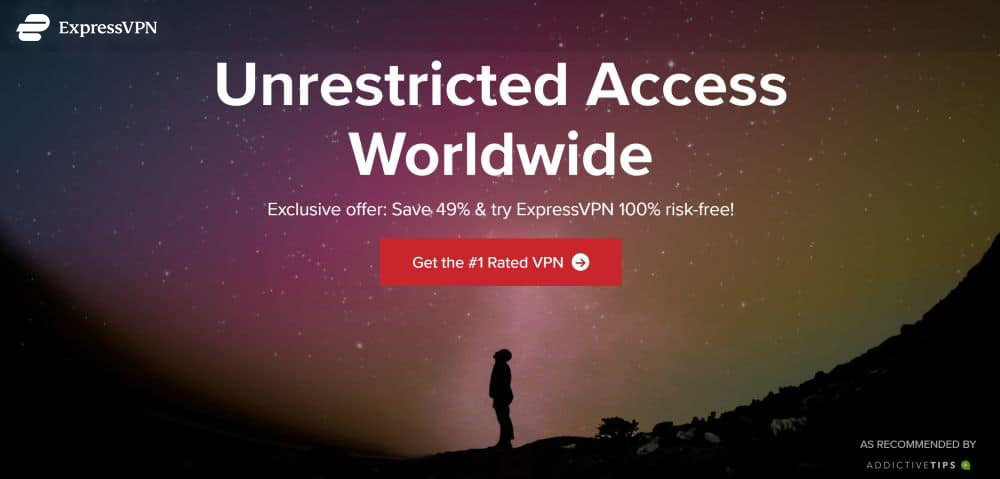 ExpressVPN is an extremely privacy-oriented VPN provider with offshore jurisdiction based in an independent nation in the Caribbean. A strict zero-log policy and unmonitored traffic makes them a solid choice. For those looking to use a VPN to access geo-restricted content, such as unblocking US Netflix outside of America, ExpressVPN is one of the few that still works. They have 3,000 servers in 148 locations in 94 countries, bypass Chinese firewalls and unblocks Netflix without any hassle.
Read our full ExpressVPN review.
Pros
Unblocks Netflix and other streaming sites
Fast serves with minimal speed loss
OpenVPN, IPSec & IKEv2 Encryption
No personal information logs kept
Great support (24/7 chat).
Cons
High cost for month-to-month users.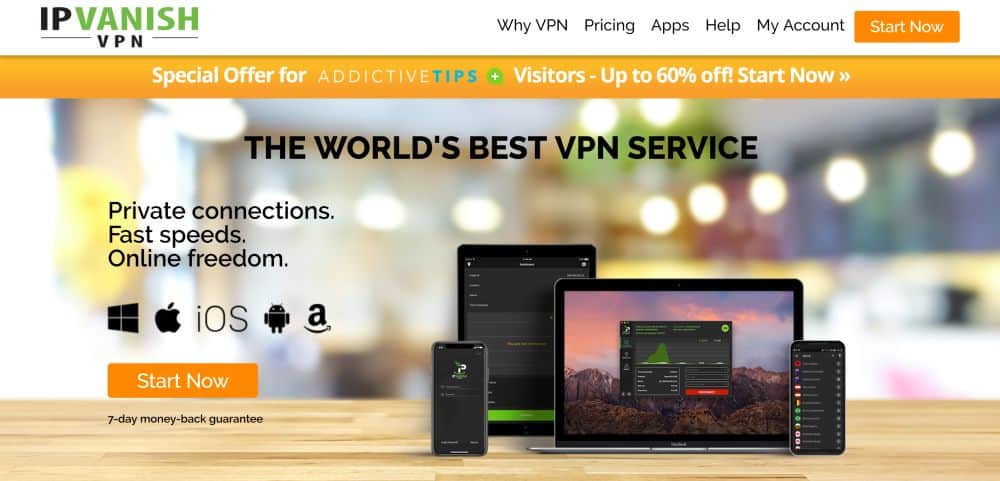 IPVanish is a popular VPN provider with a focus on speed and anonymity. IPVanish boasts a zero-log policy, no bandwidth monitoring, and over 1,300 servers in over 60 countries.
Read our full IPVanish review.
PIA is another provider with a good history of reliable service. PIA has a strict zero-log policy, doesn't monitor or restrict torrent traffic, and has servers available in the US, Iceland, and more.
SlickVPN is a security-focused service provider with masked, unmonitored traffic, multiple servers available around the world, and a sturdy zero-log policy.
How to set up a VPN
Competition has made the process of setting up a VPN extraordinarily simple. The software you download from your chosen network provider will take care of most of the configuration. All you have to do is log in and start using the internet like you always do, only now your personal information is encrypted and safe.
Sign up with your chosen VPN provider.
Download the VPN software for each device you use on the internet.
Install and open the software or app.
Log in using your VPN credentials.
Browse the internet and watch videos as normal.
For certain tasks like gaming or heavy video streaming, you might want to temporarily disable your VPN to ensure a consistent speed. Always remember to re-enable it afterwards.
RELATED READING: Here's how to unblock Netflix with a VPN
Does a VPN protect cell phones and other devices?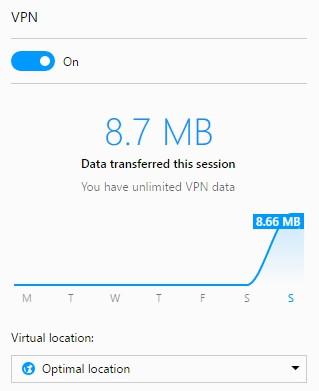 A VPN can encrypt data traveling from any internet connected device, but only if you use the service's software. Signing up with a VPN and installing software on your computer doesn't automatically protect everything connected to your home network. Unless your VPN provider offers software to add to your router, devices that connect via Wi-Fi will still send unencrypted traffic to your ISP.
To keep your data safe, make sure you download and install apps for every internet device you use, including cell phones, laptops, tablets, and e-readers. Most VPN providers offer easy to use software for iOS and Android devices available from their official website. As an extra bonus, your portable devices will encrypt traffic even when you're using a public network, adding an extra layer of privacy when you travel.
A VPN You Control
If the thought of sending data to a third party still doesn't sit right, you can always create and host your own VPN. Sidestepping external providers has a number of advantages, most notably the complete security of encrypting all internet traffic before it leaves your home. You won't have to worry about VPN privacy policies or zero-log promises being broken. You will, however, need some technical know-how and a bit of elbow grease to get it done.
Some of the most popular methods for setting up personal VPNs include OpenVPN and AutoVPN along with a Linux server rented from Amazon or DigitalOcean. The cost is comparable to a third-party VPN provider, but with added security and customizability.
Conclusion
There's no reason to trust your ISP not to track you, so you really ought to use a VPN whenever you connect to the Internet. We've recommended a few of the most secure VPNs out there, each with the encryption you need to block out all forms of snooping.
How does ISP and government snooping make you feel? Are you worried about the direction digital rights in your country are headed? Leave us a comment below.