We are reader supported and may earn a commission when you buy through links on our site.
Learn more
How to test your VPN security for leaks
Even top-tier VPNs suffer from occasional security leaks, so it's important that you learn how to identify and fix them as they arise. Don't worry, we walk you through all the details in today's guide on testing your connection for VPN leaks. We also cover the best providers which have leak checking functionality built in.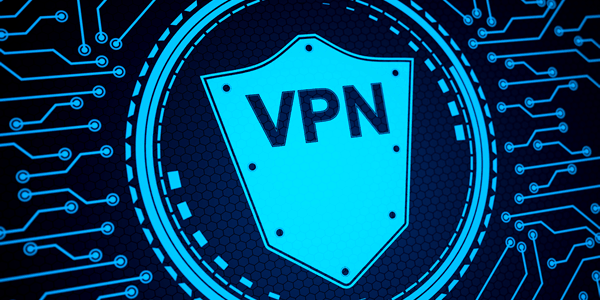 A VPN is arguably the best tool you can use to bypass regional restrictions and beat censorship blocks. It works by masking your real IP address and making your computer appear as though it's in a different geographical location. This, in turn, conceals your online activities and even your identity. Unfortunately, even the best VPNs can fail to maintain your privacy due to problems like IP leaks and DNS leaks. This, in turn, can result in your data getting exposed to third parties.
Rather just go for a leak-proof VPN? These providers have failsafes that come pretty close:
NordVPN – Most Secure VPN – NordVPN's built-in smart DNS servers offer outstanding leak protection. Couped with NordLynx encryption, a kill switch, and numerous specialty servers, and you've got the most secure solution for any use-case.
Surfshark – A new VPN that offers only the most up-to-date privacy provisions, including not one but three forms of leak protection.
ExpressVPN – Another "leak proof" VPN best known for outstanding connection speeds.
CyberGhost – This powerful VPN offers tons of servers worldwide, yet is super easy to use thanks to its smart app layouts.
PrivateVPN – Privately owned network, kill switch, plus IPv6 and DNS leak protection.
PureVPN – A catch-all VPN with multiple types of leak protections, plus web filtering, adblocking, and more.
In this article, we will discuss how to pick the best VPN for your security, give you our provider recommendations, and explain how to test your VPN security for these breaches.
30-days money back guarantee
First, make sure you have a great VPN provider
A VPN service can help you protect your online identity and real IP address. However, in order to do so reliably, you will need a quality VPN provider with strong security features. To help your search, we've listed some of the most important ones below:
Most secure, leak-free VPN recommendations
In order to make VPN security testing as simple and hassle-free as possible, you'll need a top-of-the-line VPN provider to increase your online privacy in the first place. Below are our top VPN provider recommendations in terms of privacy and security.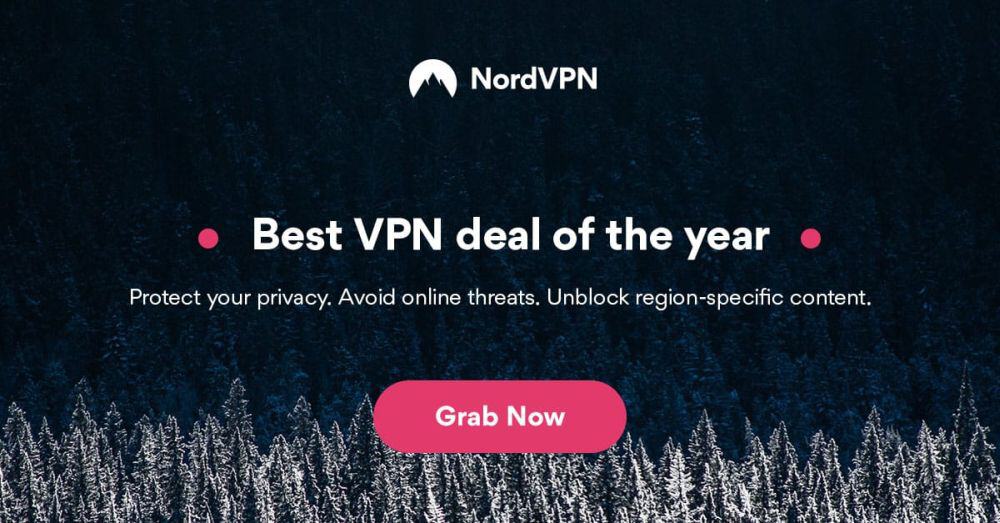 NordVPN focuses on providing its users with bulletproof security that helps prevent DNS and IP leaks.
Firstly, the service uses 256-bit AES encryption, which, in a nutshell, generates more key combinations than there are atoms in the universe. Encryption protocols include UDP and TCP, as well as SSTP, PPTP, and L2TP, which is particularly fast.
Secondly, NordVPN has one of the most complete no-logging policies in the industry. It ensures that no logs on IP addresses, bandwidth, and browsing history are stored, making your activity logs invisible to third parties.
Extra security features that will help you prevent leaks include a DNS leak test feature, an automatic kill switch, and speciality servers, including "double VPN" which takes your data through two levels of encryption.
While NordVPN is one of our top recommendations for VPN security, it also happens to be the largest server network in the industry. With 5,500+ servers in 58 countries, you have a large number of IPs to choose from, as well as fast connections and low latencies. NordVPN has a single-click interface when it comes to most things, so everything from downloading it to setting it up and using it is a breeze.
Furthermore, NordVPN is compatible with all major operating systems and devices, so you can enjoy it whether you are at home on your PC, on the go with your smartphone, or even watching your Smart TV.
Read our full NordVPN review.
Pros
Optimized servers for unblocking Netflix
Fast and stable connections
DNS leak protection, kill switch
Strict zero logs policy on both traffic and metadata
Great customer service via chat.
Cons
Sometimes slow in procesing refunds (but always do).

Surfshark is a thoroughly modern VPN, launched just in 2019. It ditches outdated policies in protocols in favor of the provisions customers most need to stay safe online. In addition to common protections against IP and DNS leaks, Surfshark also offers the rare WebRTC leak protection. Backed by a kill switch, there's no way unencrypted data will escape into the hands of hackers, ISPs, or government spies.
On the topic of encryption, Surfshark makes use of only the strongest: OpenVPN, IKEv2/IPSec, or WireGuard in tandem with the 256-AES-GCM cipher. These protocols maximize speed and security, enabling you to stream, download, and game with little slowdown or lag.
Surfshark also does away with limits on bandwidth, speed caps, and even restrictions on how many devices you can protect at once. Yes, that means you could potentially share your subscription with friends to lower the price even more–it's all kosher with Surfshark. Whatever you do on their network, rest easier with their strict no-logging policy.
Pros
Unblock VoIP in oppressive regimes like WhatsApp, Skype, Discord, and more
Every server is a speciality server
Clean, dead-simple app interface makes constant security a no-brainer
Logging policy independently audited and verified
Helpful 24/7 live chat with an actual human being.
Cons
Server network is not nearly as expansive as major competitors
New-kid-on-the-block status may not instill same trust as larger providers.
Read our full Surfshark review.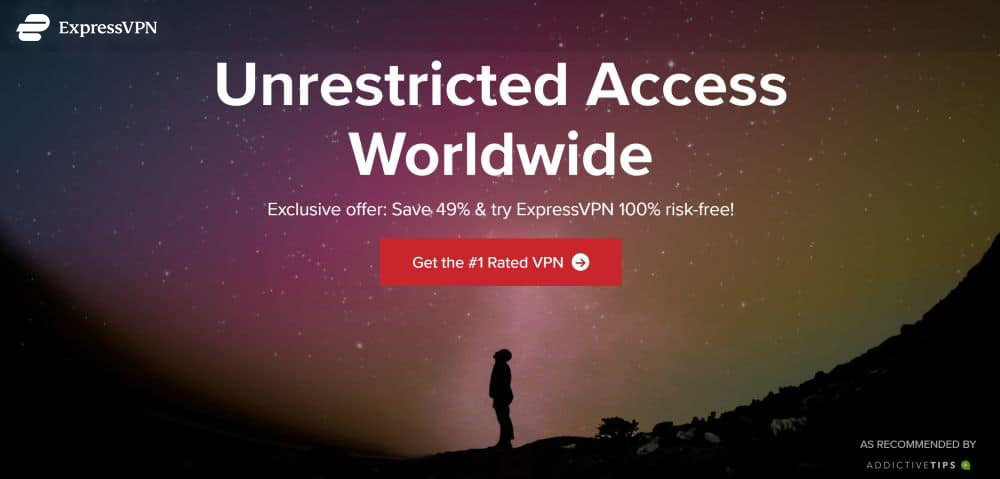 ExpressVPN offers a strong combination of speed and security. The provider uses 256-bit AES encryption to protect your data and identity at all times. Specific protocols include OpenVPN's cutting-edge UDP and TCP, as well as SSTP, which helps beat even the most hardcore censorship blocks. Keys are so tough supercomputers can't crack them except through sheer luck.
ExpressVPN's no-logging policy is considered to be one of the best in the industry. It ensures that no logs of any data, from IP addresses to browsing history and DNS requests, are stored. In addition, the holding company is based in the British Virgin Islands. As a result, your data cannot be passed on between governments under the Five, Nine and Fourteen Eyes surveillance agreements.
Extra security features include a built-in DNS leak test and an automatic kill switch, all of which are essential in maintaining your privacy.
Alongside its strong security, ExpressVPN, as indicated by the name, is extremely fast. With a network of 3,000+ servers in 94 countries, you will have a wide range of connection options and IP addresses to get. Moreover, having so many servers means you won't have to compete for bandwidth with other users.
Since ExpressVPN doesn't place any limitations on traffic or server switching, and you can enjoy fast streaming, low latency connections, and seamless browsing all day, every day – on as many as 3 devices simultaneously. ExpressVPN is available on all major operating systems and devices.
Read our full ExpressVPN review.
Pros
Unblocks US Netflix
Superfast servers (minimal speed loss)
AES-256 encryption
No personal information logs kept
Customer Service (24/7 Chat).
Cons
High cost for month-to-month users.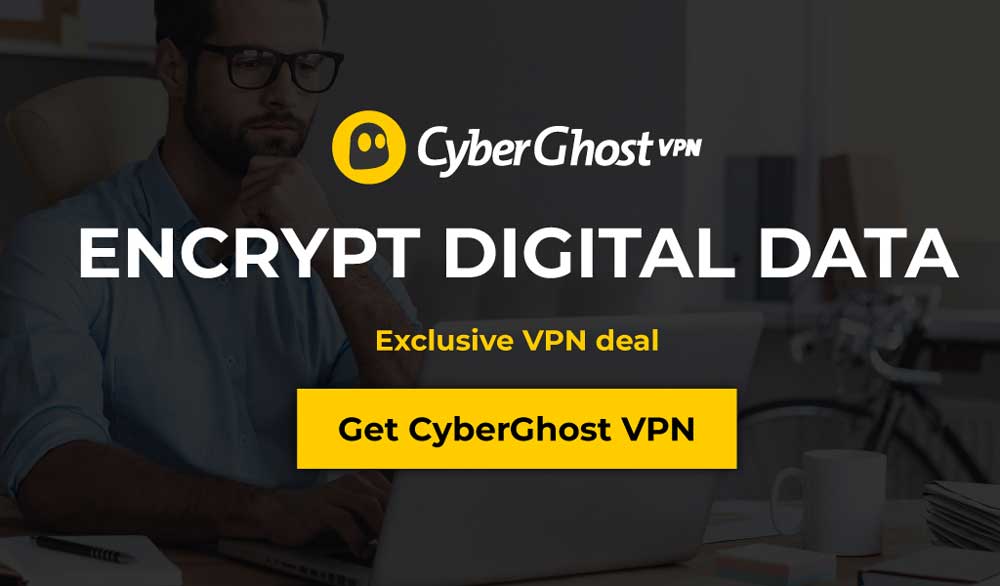 CyberGhost's security features start with military-grade 256-bit AES encryption. The keys this technology uses would take the world's strongest supercomputer millions of years to crack, meaning it's virtually impossible for anyone to see what you do online. Furthermore, the provider's no-logging policy is immaculate and logs virtually nothing; not even your e-mail address.
If anyone tries to see what you do online, they'll have a very hard time doing it. If you are browsing on a desktop computer, you get some cool extras like a kill switch, a connection guard, and a DNS leak test, all of which help make sure you really safe.
Security aside, CyberGhost is incredibly easy to use. Not only does it take a few minutes to set up, but the colourful, minimalist display makes it fun to use every single day.
After launching, you can choose from six simple pre-configured profiles, including "protect my WiFi connection" and "surf anonymously", both of which increase your online protection. These profiles apply automatic settings based on your internet needs, so you won't need to do any manual setup (though if you want to go DIY, you can choose from one of over 5,500 servers in 80 countries). You can further customize each profile with simple toggles like "block malicious websites" and "block online tracking". This means that you can access industry-leading security features with an intuitive interface that only asks you for a few simple choices.
Read our full CyberGhost review.
Pros
Unblocks US Netflix + BBC iPlayer
Fast, constant speeds
Versatile and user-friendly
Strict no-logging policy
45-day money-back guarantee.
Cons
Some streaming sites cannot be unblocked.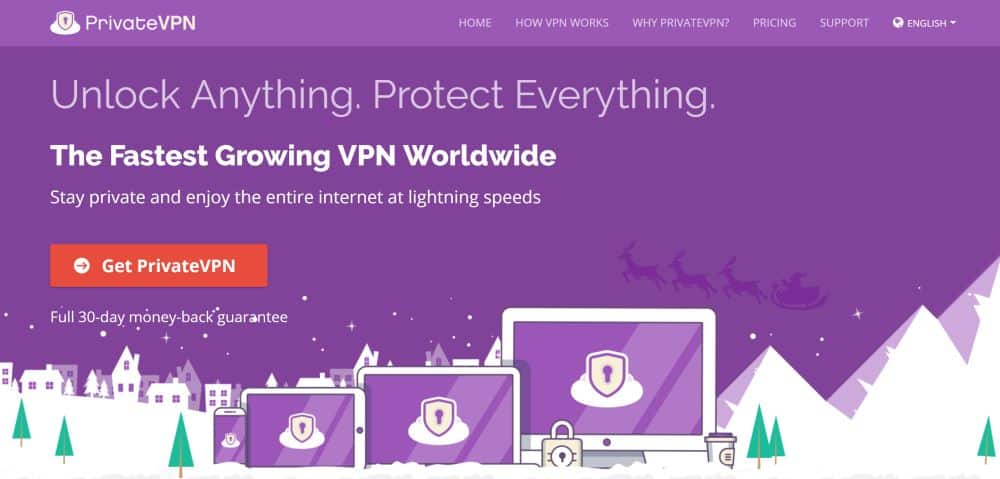 As indicated by the name, PrivateVPN prioritizes your online protection and security. The provider uses the industry's gold standard AES-256 encryption with 2048-bit keys to ensure that your data always remains anonymous. Furthermore, it protects you from the government, ISPs, and potentially even cybercriminals who want to violate your privacy.
PrivateVPN's no-logging policy is also considered one of the best out there, so unless you hand over your own information to an interested third-party, there is no way to get a hold of your information or online activities.
The impressive thing about PrivateVPN is that even if you are located in a country with low internet freedom, like China, you will still be granted with top-of-the-line security features. This is because PrivateVPN employs the SOCKS5 protocol, made especially for China.
Though PrivateVPN's server network is more modest, with 150+ servers in around 60 countries, each node is surprisingly robust, especially in terms of bandwidth and reliability. Furthermore, PrivateVPN has no restrictions on bandwidth, server switching, or speed, so you'll be able to make use of this impeccable service for as long as you wish to have your security protected.
If you are new to the VPN world and want to make the process as simple as possible, PrivateVPN will even do a free remote setup for you to help you with the installation. The provider also allows six simultaneous connections at once, leaving no room for security errors or breaches.
Read our full PrivateVPN review.
PureVPN is a top-tier VPN service that will grant you with ultimate security at a very reasonable price.
To start with, PureVPN has an impressive network of 2,000+ servers in 140+ countries, which will enable you to get an IP address from virtually any location in the world.
In terms of protecting your data, PureVPN uses 256-bit AES encryption, making it impossible for any third parties to see or make sense of your data. Furthermore, the provider has a feature no other service employs – Ozone technology, which is an add-on that protects your device, data, and identity, 24/7. Other important security features include an internet kill switch that ensures your privacy remains intact at all times, as well as built-in a DNS leak test.
PureVPN is also excellent on customer-centric features and extras. 24-hour live chat support is available in case you should ever run into a problem, security-related or otherwise. You get access to all the available servers no matter which subscription you choose, and there are no limits on traffic or bandwidth so you can use the Internet as much as you want. PureVPN's app is very easy to use, and you can set up pretty much anything with just a click or two.
Read our full PureVPN review.
Checking for an IP leak
When using a VPN service, there is one step you can do that will, first and foremost, verify whether you are having an IP leak or not. The way it's done is the page simulates different interruptions and checks how well the VPN operates when the tunnel is active and stable. Once you set up and turn on your VPN app, make sure to run this test prior to browsing. This will ensure that your online data is not exposed before you even manage to start your online session, and in turn, protect you from the surprise of learning that your VPN was not working properly.
In order to run the test, visit ipleak.net through your browser. This page will run an automatic IP address lookup test, meaning that it will show you which location your computer is currently 'set up' to be. Give the page a few moments to load and then have a look at the location listed under "your IP addresses". If you see the IP address that you manually connected to through your VPN, you are ready to go. If, however, you still see your real IP address, then there is an IP leak and you will need to contact your VPN provider to resolve the issue.
How else do I test my VPN for leaks?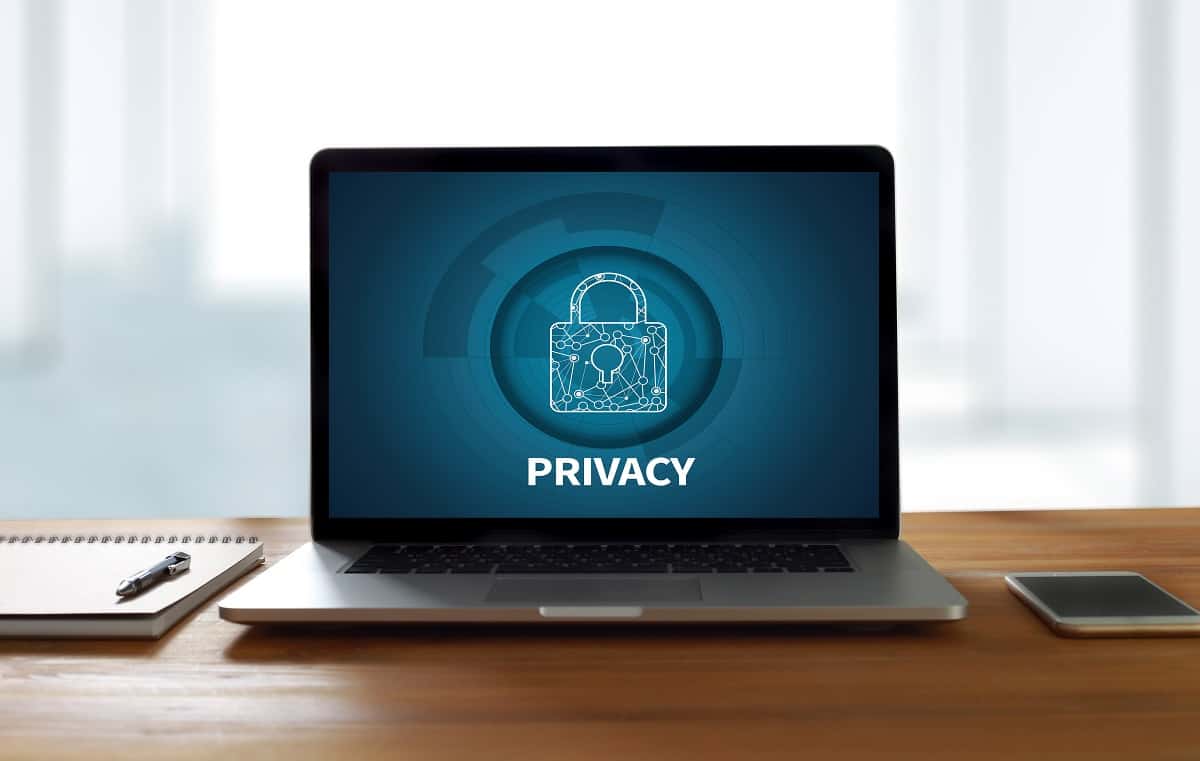 DNS leaks
If you are not using a VPN, your ISP typically checks the DNS – a process in which URLs are converted into numerical IP addresses. This can be an issue because your DNS requests are essentially text logs of your entire browsing history, a privacy risk that we try to avoid by using a VPN service in the first place. The reason for the risk is that your ISP can then easily access these logs and record all your online activities, data which can then be sold to advertisers, social media platforms, and even the government or criminals. While all our top recommended VPN providers provide DNS leak protection, some don't, and this is when it becomes risky.
In order to test your DNS, there are several websites you can visit. For example, www.perfect-privacy.com is known to be one of the best in identifying leaks when other websites don't see any issues. Furthermore, it will provide you with a detailed explanation of why DNS leaks happen and what you can do to prevent them.
WebRTC leaks
If you, like most users, are using Firefox, Chrome, or Opera as a browser, WebRTC leaks and how to prevent them is something you should be familiar with. WebRTC is something that is usually enabled in these browsers by default, and the issue is, in a nutshell, related to the vulnerability of the browser. While our recommended VPNs are usually protected from this, it's important to know what to do with a WebRTC leak and how to prevent them.
To test your connection for a WebRTC leak, there are several websites you can use. Once again, www.perfect-privacy.com is a great tool for seeing whether you have a WebRTC leak, as well as getting a detailed report of what this issue is and why it may have occurred. Another way to test for WebRTC leaks is using the same website like the one for IP leaks – htttp://www.ipleak.net. However, this will give you less useful information on WebRTC leaks and solutions for them.
Conclusion
To conclude, testing your VPN security is essential for various reasons. Firstly, privacy and security are one of the main reasons VPNs are useful. They will allow you to protect your online data, remain anonymous online, and ensure that your ISP isn't storing information on your activities. In order to use this range of benefits in the most reliable way, you need to ensure that nothing is interrupting your connection. This includes IP leaks, DNS leaks, and WebRTC leaks. Most importantly, however, make sure to choose a VPN provider reliable enough so that these tests will be nothing beyond a formality.
What are your experiences with any one of our recommended VPN providers? Leave us your comments down below!