We are reader supported and may earn a commission when you buy through links on our site.
Learn more
How to Get a Polish IP Address from Any Country
A Polish IP address has plenty of utility, from unblocking Poland-exclusive content to bypassed Internet censorship, and you can get one easily with the right VPN. Today, we take a look at the most reputable and secure VPN providers that maintain servers in Poland, so you can spoof a Polish IP no matter where in the world you are.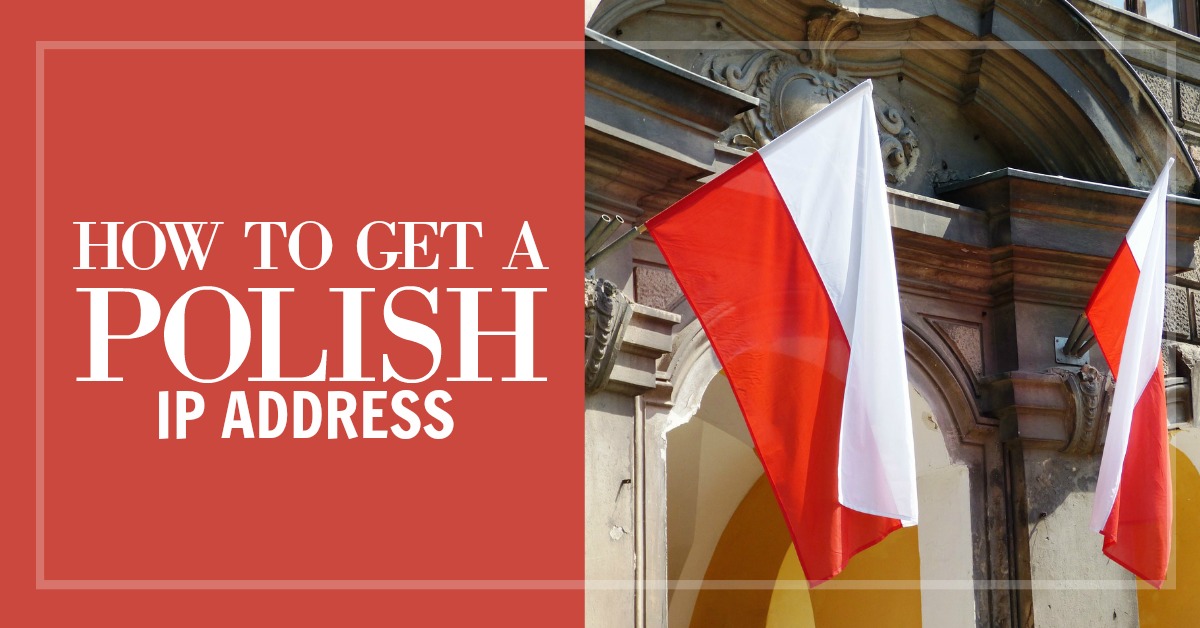 Whether you're an expat living outside abroad or just want to access geoblocked Polish content, you can (spoof) into Poland with these VPNs:
NordVPN – Best for Polish Spoofing – NordVPN's extensive server network offers plenty of connections in Poland, including specially optimized P2P nodes for super-fast download speeds. Browse, streaming, and torrent in peace with your Polish IP, protected by NordLynx encryption.
Surfshark – Scrappy new VPN with myriad protections against a wide range of cybersecurity threats–including yourself.
ExpressVPN – Easily one of the fastest providers on the market, with a huge global network and the special Lightway protocol.
CyberGhost – A well-rounded VPN with tons of servers, and an attractive interface anyone can use effectively.
Having trouble watching Polish movies on Netflix? Can't seem to view websites from Poland while you're traveling? Sounds like you need to get a Polish IP address. While there are several methods available for changing your IP, none are as fast, reliable, or safe as using a virtual private network. VPNs make it incredibly easy to get an IP address from anywhere. All you need to do is find the right service, sign up, and enjoy.
30-days money back guarantee
Access the Free and Open Internet with a VPN
There are countless benefits to using a VPN. For starters, they provide an incredible amount of security, allowing you to stay safe each time you connect to the internet. VPNs do this by encrypting each packet of data before it leaves your device. With this in place, your activity will always remain hidden. No one can see what you're doing online, so you can stay safe no matter what.
As you might expect, finding a reliable VPN is extremely important. After all, they're the only thing standing between you and a breach of privacy. To make sure you get the best experience possible, it's always a good idea to research potential VPNs before signing on. We've provided a few tips below to help you get started.
How to Choose a Good Provider
VPN technology is complicated, but you don't need to be an expert to find the best service. Most VPN companies go out of their way to deliver easy to understand software that puts all the necessary configuration tools at your fingertips. When choosing a VPN for Polish IP addresses, though, there are still a few features you should prioritize over the others.
Fast server speeds – VPNs can be slower than a regular unencrypted internet connection. Make sure your VPN compensates with fast servers.
Best privacy and security – Don't skimp on privacy features or you risk losing your data.
Large server network – In order to get a Polish IP address, your VPN must have servers inside the country.
Zero-logging policy – Your information can only stay secure if the VPN has a strict zero-logging policy.
Best VPNs to Get a Polish IP Address
Not feeling up to researching VPNs for a solid week? Don't worry, we've done the hard work for you. Below are the best VPNs to use if you want an IP address from Poland. Each one is fast, secure, and reliable, the perfect combination for surfing and streaming anywhere in the world.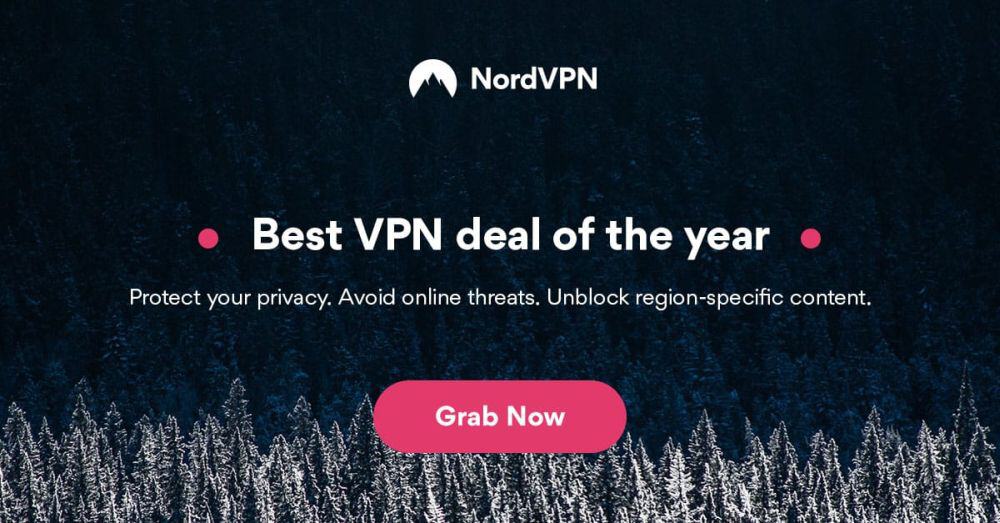 Looking for reliability, speed, and server selection? Those are three of NordVPN's best-known features. This ultra-popular VPN service has been around for years, refining its features to give customers exactly what they desire. The most impressive part of the NordVPN experience is its incredible network with over 5,500 servers in 59 different countries, absolutely spoiling you for choice. This allows NordVPN to deliver unique features like speed-adjusted servers for lightning fast torrent downloads and onion over VPN for stronger privacy.
NordVPN has an incredibly thorough zero-logging policy that covers everything from bandwidth to time stamps, traffic to IP addresses, meaning your activity is never recorded or shared with third parties. Backing this is 256-bit AES encryption on all data, an automatic kill switch, DNS leak protection, and a host of customizable encryption features to keep you safe online.
This provider runs a whopping 69 servers in Poland, enough to give you easy and fast access to a Polish IP address at any time.
Read our full NordVPN review.
Pros
Works with Netflix, BBC iPlayer without breaking a sweat
Extensive server park of over 5,400 different servers
Allows multiple connections (6 devices)
Based in Panama
Live chat support is available.
Cons
Not much
Apps can sometime be slow to connect.

Surfshark's rapidly growing network includes several servers in Gdansk and Warsaw, enabling you to spoof a Polish IP from abroad with immaculate consistency. While server uptime is generally good, it's nice to have some redundancy to guarantee access whenever you need it. All total, there are over 3200 servers in 65 countries, with static IPs and multi-hop connections across the world.
It's all tied together with Surfshark's NSA-grade 256-AES-GCM encryption, which is unbreakable by any known means. For protecting you from threats other than brute force attacks, there's also Surfshark's CleanWeb mode, which intercepts and blocks out ad trackers, known malware links, and annoying popups before they even load–protecting you from exposing your own identity accidentally.
Additional protections include IP/DNS/WebRTC leak protection, a kill switch, blanket obfuscation available on every server, plus one of the industry's best no-logging policies.
Pros
Reliably unblocks Netflix US, UK, Japan, and more
Diskless server network ensures you leave no trace behind
Accepts all major credit cards, Apple, Google, and Amazon Pay, PayPal, and even Bitcoin
Absolutely no logging of connection data, IP addresses, bandwidth used, or traffic
Helpful 24/7 live chat with an actual human being.
Cons
Server network is not nearly as expansive as major competitors
Apps may be too simplistic for power users.
Read our full Surfshark review.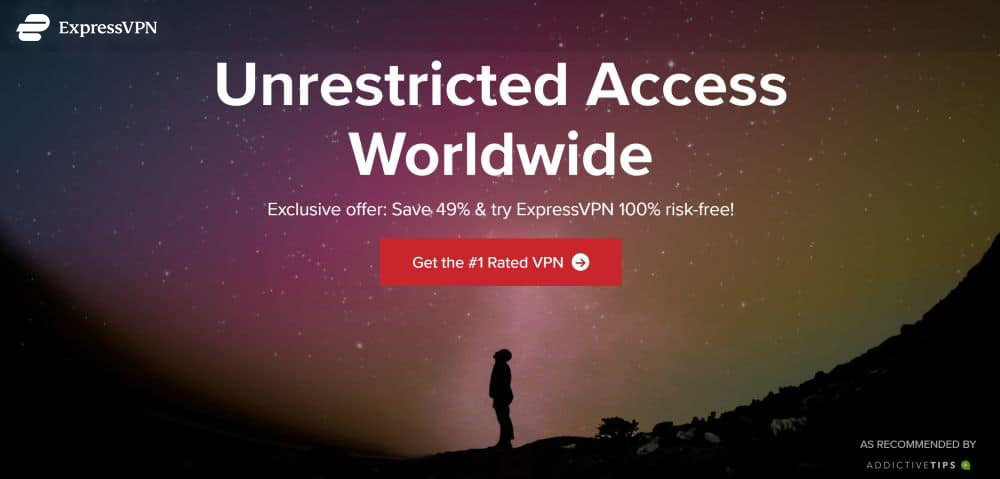 ExpressVPN goes out of its way to push VPN speed and privacy to their limits. The service operates a network of well over 3,000 servers in 94 different countries, each hitting incredibly high performance benchmarks. No matter if you live in a small town or travel around the world, you'll always be able to find a good connection with ExpressVPN. There's even a built-in speed test to make it easier to find the best servers.
This provider promises that its fast speeds never sacrifice privacy. 256-bit AES encryption protects all of your data, along with DNS leak protection, an automatic kill switch, and a zero traffic logging policy to ensure there is no paper trail left behind your online activities. You'll also be able to take advantage of unlimited bandwidth and no restrictions on P2P network or torrent downloads, ensuring you have free range of the entire internet for all of your communication and file transferring needs.
Read our full ExpressVPN review.
Pros
Works with US Netflix, iPlayer, Hulu and other services
Fastest servers we have tested
Torrenting/P2P allowed
Strict no-logging policy
24/7 Live Chat.
Cons
Month-to-month plan has high cost.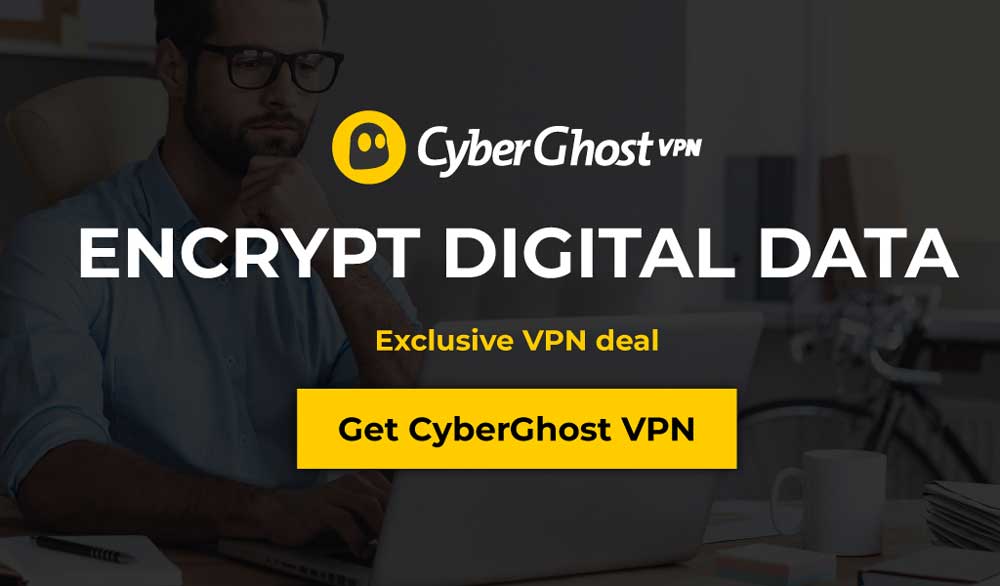 CyberGhost offers perhaps the best user experience of any VPN provider without compromising on security. At the core of its service lies industry-standard 256-bit AES encryption and a truly comprehensive no-logging policy to guarantee your security and privacy online. However, CyberGhost's interface is where this provider truly shines, making it easy to gain powerful protection with just a few easy clicks. Not sure how to configure VPN settings? No problem. Just select a use-case from a list within the app (like for torrenting, streaming, browsing, etc.) and let the app do the rest.
Of course, for people who like to get their hands dirty, the option to manually connect to any of CyberGhost's 5,900 servers in 90 countries is graciously available. However you choose to connect, you'll love having reliably lag-free connections across their entire network. Also included in the software package are DNS leak protection and an automatic kill switch.
CyberGhost operates 60 different servers in Poland for fast and reliable access to local IP addresses from anywhere in the world.
Read our full CyberGhost review.
Pros
LOW PRICE: 6 EXTRA free months (79% off - link below)
Torrenting allowed
Robust encryption standards
No logs policy
45-days 'No-hassle' money back guarante.
Cons
Doesn't unblock all streaming services.
Learn How to Activate Your Polish IP Address
Choosing the right VPN for unblocking websites and accessing foreign videos with new IP addresses is the hard part. Once that's out of the way, it's all downhill. After you've made a VPN selection using our recommendations above, you're free to set everything up and enjoy. Follow our guide below to get your VPN, connect to a Polish IP address, and use it to safely surf the web.
First, you'll need to open a web browser on your PC and sign into your VPN account. Download the right app for your operating system (Windows, Mac, iOS, Android, etc.). If you want to use the VPN on a mobile device you might have to visit the app marketplace and download it from there. Your VPN will provide detailed instructions on how and where to obtain the correct software, if you're not sure how to proceed.
Next, install the VPN on your device. Launch the app and sign in using your VPN credentials. Most apps automatically connect to the fastest server as soon as you launch. This won't necessarily be a server in Poland, however, so we'll need to switch selections in order to get a Polish IP address.
Open the in-app server browser and find a connection located in Poland. You may need to manually browse a map to get the one you need. Click the Polish server and connect. The VPN will resolve the connection after a few moments, during which you won't be able to access the web. Once it's complete, you'll be online and safely connected.
Now it's time to test your IP address to make sure you actually have that Polish IP. This is an optional step, but it's a good idea if you're new to VPNs or using a new service, as it helps make sure you're invisible and secure.
While your VPN is active and connected to a Polish server, open a web browser and visit ipleak.net. The page will load and run an IP address lookup. When it completes, you should see a box near the top that says "Your IP addresses". Just below that it should show Poland. If it does, that means you have a Polish IP address. If the IP leak test shows your real location or any other country, you may need to reinstall your VPN app, or contact the service to resolve what's called an "IP leak error".
Once you have completed these steps, you're free to use your Polish IP address for anything you want. Always make sure your VPN is active and connected to the right server before browsing, otherwise you may send unencrypted data over the internet by accident.
Why Use a VPN to Get a Polish IP Address?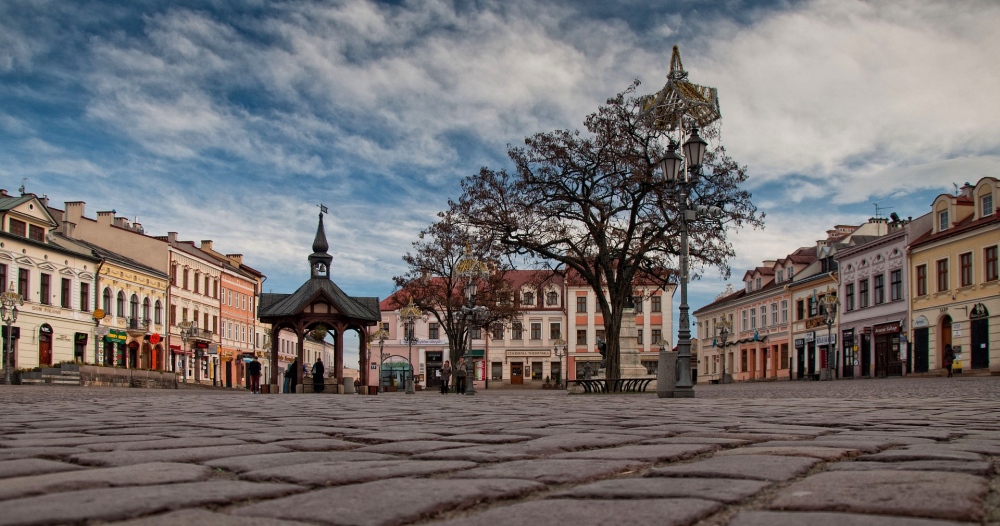 There are many methods you can use for getting IP addresses from Poland, including proxies and web-based services. VPNs are by far the best of the lot, however, as they're fast, reliable, and offer a ton of extra features. Other services simply can't compete with a VPN in terms of raw usability or functionality. With the right provider, you can enjoy an unrestricted internet connection with the IP address of your choice. You'll also have access to all of the features discussed below.
Watch Videos from Poland
A lot of people use services like Netflix, Hulu, BBC iPlayer, and YouTube. What they don't realize is each time they log in, they're being artificially restricted in terms of what videos they can watch. These sites check your IP address to see where you're located, then they deliver streams based on region. Certain movies or TV shows may not be available if you're in the "wrong" area, which is frustrating to say the least.
VPNs get around this limitation with ease, all thanks to encryption and virtual IP addresses. This combination protects your identity and makes it appear as if you're located in another country. Want to watch TV shows from Poland? Get a Polish IP address using a VPN, visit a site, and let the streams begin. You can even watch Netflix from the UK with the right VPN.
Bypass Censorship Blocks
Privacy and freedom on the internet are constantly under attack. Net neutrality is under threat in a number of countries around the world, threatening users with censored content and internet fast lanes. In some places it's impossible to use sites like Google, Facebook, Twitter, and Wikipedia, and you can forget about VoIP programs like Skype and WhatsApp. No one wants their online content restricted or censored, which is why VPNs are the perfect way to maintain a free and open web.
VPNs hide your identity and encrypt every packet of your data to make it impossible to decipher. ISPs or government agencies can't tell what site or service you're trying to access, nor can they tell your real location or identity. You can slip through censorship firewalls as if they weren't even there, allowing you to use your favorite chat programs and social media sites unrestricted.
Access Accounts Back Home
If you live or work in Poland, you probably have bank accounts, credit cards, and other services with offices located inside the country's borders. When traveling abroad, you may find those accounts blocked for security purposes, all because you have a foreign IP. It's annoying, to be sure, but VPNs can fix this problem in a flash. All you have to do is launch the VPN app, sign in, choose a Polish IP address, then access your accounts as you normally would. Simple, but powerful.
Conclusion
Getting a Polish IP address is easy with the right VPN. Not only do you get unlimited access to encrypted online videos, but you can also hide your identity and protect your privacy without even lifting a finger.
What will you do with your Polish IP address? Do you have any recommendations for Polish media sites we should check out? Leave a comment about it below.