We are reader supported and may earn a commission when you buy through links on our site.
Learn more
Best VPN for Project Free TV: 5 Top Choices in 2021
Your search for the best VPN to unblock Project Free TV stops here. Today, we'll take you through all the steps necessary to pick out a great VPN, show you what it can (and can't do) to beat geo-blocks and enhance your privacy online, plus put out a word of warning against dodgy so-called "free" providers.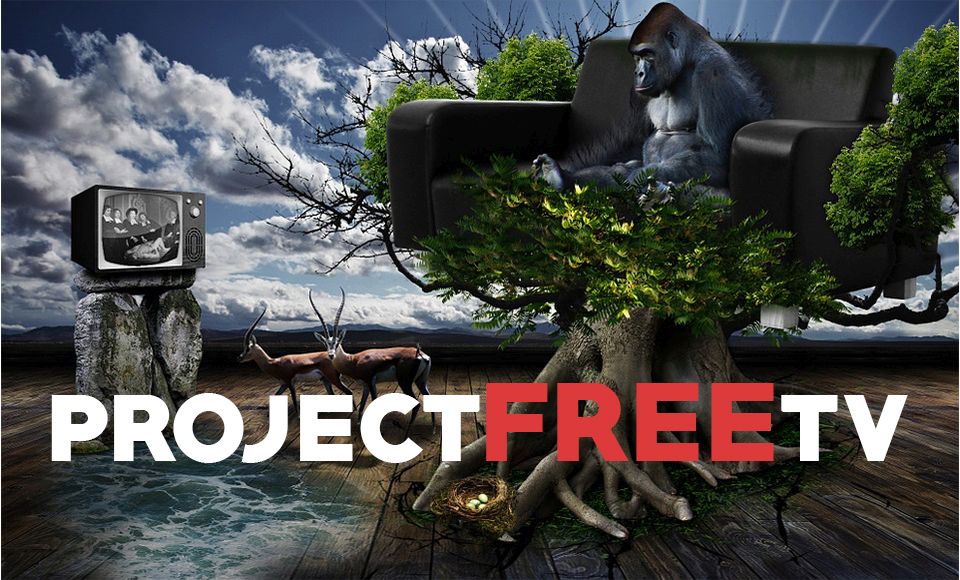 How we watch television has changed dramatically over the last few decades. It started with scheduled programming on specific home-based devices and moved to streaming content on our computers and in our palms. Services like Netflix, Hulu, and BBC iPlayer have made thousands of TV shows and movies available in an instant. All we have to do is log in and start watching.
Whether it's to unblock Project Free TV or just to stay safe while watching it, anonymize your connection with these secure VPNs:
NordVPN – Best Streaming VPN – There isn't a website block or government firewall NordVPN can't overcome. Unblock Project Free TV abroad, and stream in complete anonymity behind NordLynx encryption.
Surfshark – A cost-effective privacy solution with advanced features to defy VPN blocks more commonly employed by streaming sites.
ExpressVPN – One of the fastest providers, offering buffer-free streaming anywhere in the world.
IPVanish – An outstanding choice for low-powered streaming devices like tablets or the Amazon Firestick.
VyprVPN – Break through the harshest government censorship with the Chameleon protocol.
Despite all of these advances, however, TV still isn't a perfect medium. Availability can be spotty, region locks prevent people in certain countries from watching shows, and the release delays can be frustratingly long. Fortunately, sites like Project Free TV are here to alleviate those issues and provide free, unlimited TV for the entire world.
30-days money back guarantee
How to Choose a Good VPN for Streaming
Getting a VPN is essential for the modern digital world. Not only does it keep your data safe, it also adds a measure of anonymity to all of your online activity, even when you connect to public Wi-Fi. Finding the right VPN can take some research, however. There are countless features you have to weigh against each other, evaluating things like encryption protocols, jurisdiction, and logging policies. It's easy to get tangled up in an endless analysis, which is why we've done the hard work for you.
Below are the most important criteria you should keep in mind when evaluating a potential VPN service.
Bandwidth restrictions – The first thing you should check when getting a VPN for Project Free TV is whether or not the service monitors bandwidth. Some VPNs, especially lower quality free ones, limit how much you can download during a day, week, or month. You'll quickly run out of bandwidth if you stream even just a few TV shows.
Forbidden file types – Another common practice among VPNs is restricting which types of files and connections you can use. P2P networks and torrent files are often blocked with lower quality and free VPNs, and since Project Free TV often uses both technologies to deliver video content, you might find yourself unable to access certain shows or links. All of the VPNs featured below allow P2P and torrent traffic for complete streaming freedom.
Logging – The first line of defense in the struggle to retain online privacy is activity logs. VPNs can keep logs just like local ISPs keep logs. This becomes a massive issue if a government agency or third party demands access. If a VPN complies, your privacy goes out the window. If the VPN company doesn't keep logs, however, no information can be shared, since none exists.
Speed – Speed is an incredibly important issue when using a VPN. The extra distance data must travel to reach a VPN's worldwide servers coupled with things like encryption overhead means users can expect a slower download speed as compared to non-VPN users. To offset this, good VPNs will customize their hardware and software to deliver fast connections, all without sacrificing privacy.
Jurisdiction – VPNs operate servers around the world, but the company itself has to be registered somewhere specific. Which country the entity is located in makes a huge difference in your privacy. If a VPN is registered in a country that requires activity logs, for example, your information will be stored regardless of the VPN's own policies. Some countries are more relaxed about these issues and allow VPNs to dictate their own logging policy, which is ideal for users looking to stream TV shows online.
Compatibility – In order to take advantage of a VPN, you have to run VPN software on your device. Project Free TV works on any PC, tablet, laptop, TV box, and smartphone that has access to a web browser, which means you'll want to run your VPN on the same device to stay safe. The best VPNs feature a variety of software and offer multiple connection with each subscription so you can install and remain private no matter what kind of device you happen to be using.
Recommended VPNs for Project Free TV
The following VPN services have a stellar reputation in the online privacy community. They're fast, they're reliable, they're easy to use, and they always put customer happiness first. Which one you choose is up to your specific needs, but any VPN below will make it dead simple to unblock and watch Project Free TV in a matter of minutes.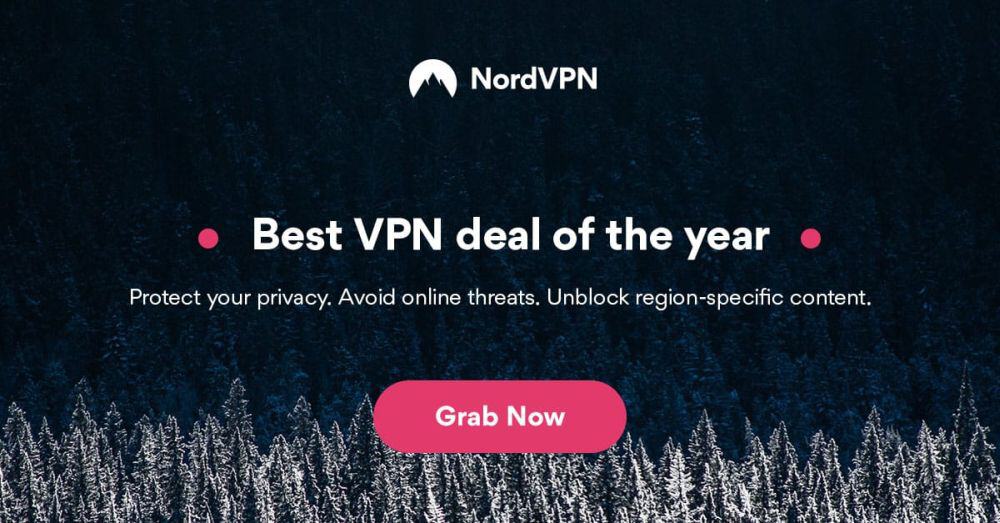 NordVPN's stand-out features are privacy and incredible speeds–an ideal choice for streaming Project Free TV. The company uses a secure double encryption process that wraps important data in 2048-bit SSL encryption with AES 256. According to NordVPN, not even a supercomputer can break something that durable. Along with that, the company operates in the privacy-friendly jurisdiction of Panama and employs one of the most thorough zero-logging policies of any VPN. If privacy is at the top of your list, you can't go wrong with NordVPN.
Speed is NordVPN's second biggest selling point. The service operates a constantly expanding network of 5,100+ servers in 59 different countries, incredible numbers that are some of the largest in the market. Many of these servers are configured to handle specific types of traffic, as well. If you're streaming a movie or downloading through torrent protocols, for example, your data likely passes through one of these nodes. All of this is coupled with unlimited bandwidth, a complete lack of speed caps, and strict no-monitoring policy on all traffic.
Read our full NordVPN review.
Pros
Unblocks US Netflix, iPlayer, Amazon Prime and other streaming services
5,400+ servers globally
Allows multiple connections (6 devices)
Extra-secure Double VPN for data encryption
Great support (24/7 chat).
Cons
Some servers can be unreliable
They can take 30 days to process refunds.

Of the newest generation of VPNs launched in the past few years, Surfshark is easily the best. It easily works to unblock streaming services like Project Free TV abroad, and keeps your nosy ISP off your trail while you're enjoying its myriad video contents.
It all works through their massive encrypted network, numbering more than 3200 servers in 65 countries and secured with the 256-AES-GCM cipher. This alone should be enough to unblock most sites; but for persistent restrictions, Surfshark also offers smart DNS and obfuscation. These are baked into each server, and auto-activate to get past VPN blockers and other forms of geoblocking.
Speeds are uniformly fast across Surfshark's RAM-only network, which also serves to prevent your provider from keeping logs. They wouldn't even if they could, of course, as per their independently audited no-logging guarantee.
Pros
Every server optimized for unblocking Netflix, BBC iPlayer, Hulu, and more
Diskless server network ensures you leave no trace behind
VPN obfuscation on any server with special Camouflage function
Favorable BVI jurisdiction guarantees no logs kept
24/7 live chat ensures maximum uptime.
Cons
Server network is not nearly as expansive as major competitors
Apps don't allow for much manual fiddling for power users.
Read our full Surfshark review.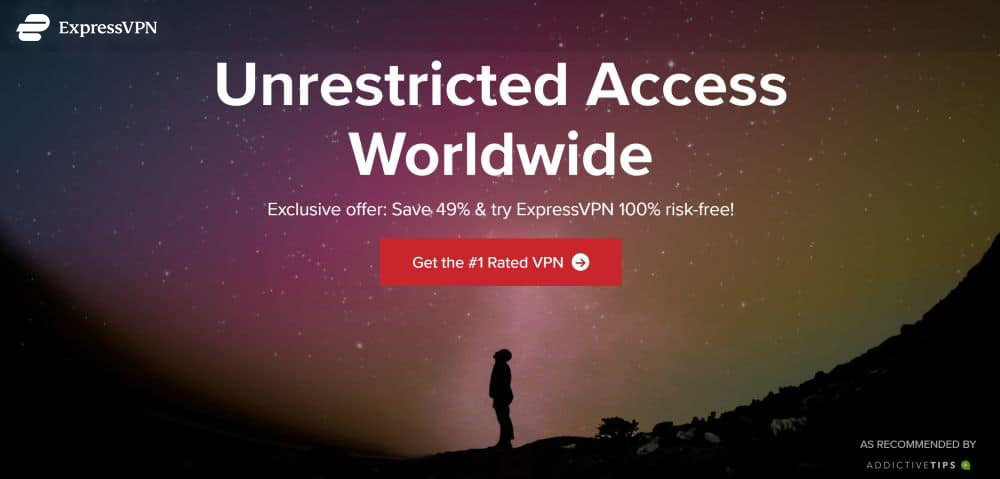 When speed is your top priority, ExpressVPN is the way to go. The company operates a large network of 3,000+ servers in 94 different countries, each providing consistently fast connections for users around the world. This enables you to hop onto Project Free TV's website, find a stream, and get the highest quality video delivered to your browser without interruption. ExpressVPN even offers in-software speed tests so you can measure and switch servers for optimal connections.
ExpressVPN delivers all of this speed without sacrificing privacy features. All of your data is wrapped in ultra tough encryption, and no traffic logs are ever stored, keeping everything invisible to third parties, including your ISP. Other features include unlimited bandwidth, no restriction on P2P or torrent traffic, no speed caps, and easy to use software for just about every device you can imagine.
Read our full ExpressVPN review.
Pros
Unblocks American Netflix, iPlayer, Hulu
Super fast servers (minimal speed loss)
Torrenting allowed
No logging policy well enforced
Customer Service (24/7 Chat).
Cons
Power-users configuration options.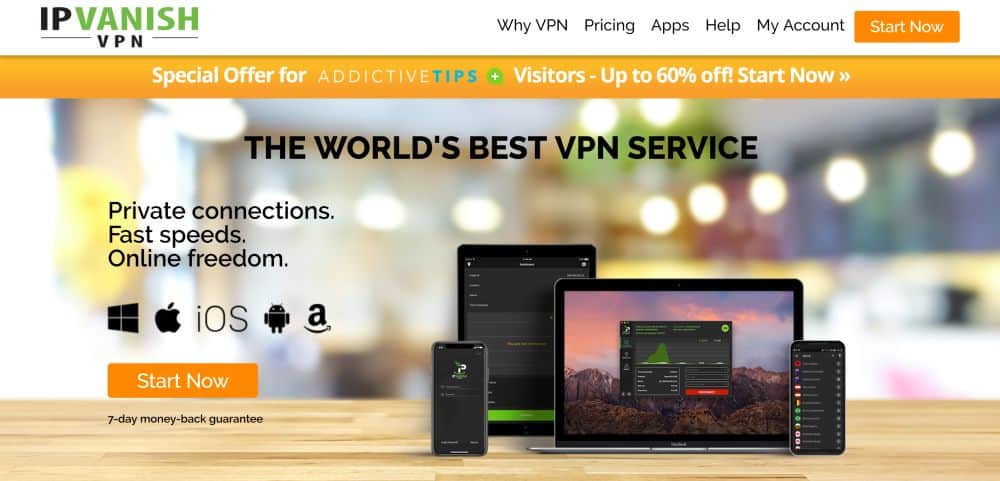 A faster, more secure, and more open internet are the three core ideals that power IPVanish. It starts with unlimited bandwidth and no speed caps, both essential if you're planning to stream TV shows through Project Free TV. There's also no monitoring of traffic, which means you can utilize P2P networks, torrents, and any other type of download you desire. All of this is kept secure with strong encryption and absolutely no logging, transforming the internet into a safer place for you and your family.
IPVanish operates over 1,300 servers in 60 different countries, which is an incredible number of connections to choose from. This gives users over 40,000 IP addresses to use, allowing better access to sites like Netflix or YouTube, even if they actively block VPNs. Another big advantage of the IPVanish experience is a high device limitation. Most VPNs only allow three devices to connect at once. With IPVanish, that number is bumped up to five.
Read our full IPVanish review.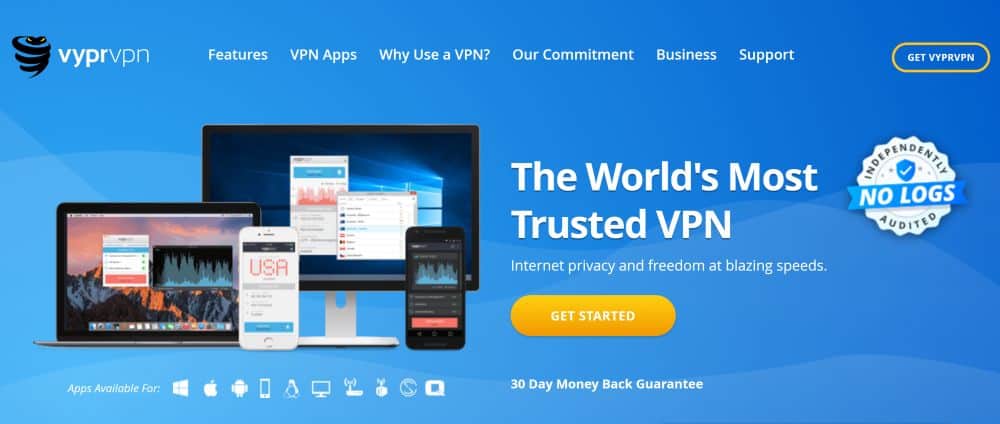 Security is at the center of VyperVPN's operating philosophy. The company's number one advantage is that it owns and operates its entire network of servers, over 700 spread across 70 different locations. Nothing is ever accessed by an outside company, not even for maintenance or software upgrades. This also gives VyprVPN the power to configure hardware for optimal speed and encryption, both features that deliver better privacy and faster connections for all of its users.
If accessibility is one of your main concerns, VyprVPN offers unique features you should know about. The Chameleon Protocol was built to keep access to the internet alive no matter what blocks are in place. Is a website like Netflix blocking your activity? Chameleon will help you bypass that. Traveling to China or Turkey and need to keep your internet access unmonitored and safe? That's why Chameleon exists.
Read our full VyprVPN review.
What Is Project Free TV?
Modern TV is all about choice and variety, though the industry that produces and distributes shows hasn't quite caught up to the needs of digital age consumers. Between regional restrictions and lack of timed access, people everywhere are scrambling to find ways to watch content without the hassle.
Project Free TV is a website that collects links to streams of the latest shows and puts them in a single location. It doesn't matter where you live, what kind of device you own, or what time of day you want to watch TV, the videos are there, ready and waiting. Users help curate these lists to cut down on broken links and the like, which makes the experience surprisingly reliable, especially for a no-cost web based service.
Project Free TV is somewhat similar to services like Kodi and Popcorn Time. The main distinction is there's no software to download or install, you only need a web browser.
Why Use a VPN with Project Free TV?
The main reason you'll want to use a VPN while streaming through Project Free TV is privacy. The service itself doesn't host any content on its website, but the URLs it collects could. Users submit links and sources and are responsible for policing everything themselves. If a stream doesn't work, it's flagged and eventually removed. That's the extent that Project Free TV interacts with its own content, making it little more unusual than a search engine.
If you want to watch a new episode of Game of Thrones or The Walking Dead, for example, you'll visit Project Free TV's page for the show, then choose one of the stream links within. There may be a dozen or even a hundred sources to choose from. Select one and you're good to go. The only thing you're aware of is the website hosting the video and the content you're watching. You don't know how it was obtained or whether or not it's a legal stream, which is an important distinction.
Project Free TV sits in a legally gray area. Some content owners claim it violates intellectual property rights, though there currently isn't any official legislation that backs this claim. These laws can change depending on where you live, which politician votes for which bill, and what your ISP chooses to do with the activity logs it collects. This makes it somewhat risky to use a service like Project Free TV. The only way to know your activity isn't being monitored or recorded is to use a virtual private network. Activate a good VPN and your video streams become nearly undetectable.
How Do VPNs Work?
VPNs bring privacy back to the digital world. Normally you would request a website in your browser, that request would be sent through your ISP, and the data would return. All of that information is shared along with your IP address, a series of numbers assigned to your device when you connect to the internet. That IP address can be used to track your online activity and trace it back to your location. It can also be stored and even sold to third parties by the ISP, all without your permission. If an ISP has Project Free TV activity flagged as potentially illegal, they'll instantly know when you access it and can throttle your speed, block the website, or in some cases take legal action against you.
This is where virtual private networks come to save the day. Think of a VPN like a tunnel. The tunnel starts at your computer, smartphone, or other internet connected device. When you request a website in your browser, the VPN first takes that request and encrypts it, scrambling the data so no one except the VPN can understand it. That encrypted information is sent through the tunnel, passes through your local service provider and reaches the VPN's network. Here the encrypted data is tagged with an IP address associated with the VPN, not your ISP. That packet goes out to the internet and eventually returns to your device and is decrypted. No trace of your identity or your location is left behind, and your ISP can't tell what you were trying to access.
What Else Can You Do with a VPN?
VPNs do more than just let you watch Project Free TV without being monitored. The privacy bonuses brought by encryption and worldwide IP address are numerous, making the internet more accessible than ever before. The ability to change your virtual location carries a number of benefits, as well, making this simple investment one of the best things you can do to make your time online a better experience.
Hide your IP address – Your IP address is like a mailing address, only instead of keeping that address private, it's sent to every website you connect to. With a VPN active your data will be associated with a non-local IP address, turning that string of identifying numbers into functionally random digits.
Stay safe while traveling – With a VPN active on your laptop, tablet, or smartphone, your data will stay safe no matter where you go. Accessing public hotspots and Wi-Fi networks carries the risk of exposing your private information, including IP address, to unknown service providers and data snoopers. By running a VPN you encrypt the data that leaves your phone, making it nearly impossible to trace activity back to you.
Stop surveillance and tracking – Data sent from your computer can be logged, stored, or even sold by third parties, including your own ISP. In some countries this can be done without your permission, turning your online activity into a commodity. With a VPN your data is encrypted and completely useless to anyone looking to make money off of it.
Watch Netflix from other countries – If Project Free TV doesn't have the show you're looking for, maybe Netflix does? Netflix engages in geo-locking content, however, which means you won't be able to access certain streams depending on your location. With a VPN, you can switch your virtual location with just a few clicks, fooling Netflix into thinking you've moved somewhere new.
Access blocked content – Censorship is an increasingly common practice in the world today, especially by corporations as well as countries like China or Turkey. No matter if it's a workplace block or a government block, using a VPN can often restore access to censored content with ease. Because VPNs encrypt your traffic and assign a new IP address to each packet, most blocking agencies will have no idea what you're trying to access, which means you can surf, stream, and browse whatever you like.
Remember, A VPN Doesn't Make You Invincible
One of the drawbacks of a service like Project Free TV is that all of its content might not be safe. Links to streaming videos from other sights can contain hidden advertisements or malware, which puts you at risk even if your VPN is active. Encryption doesn't make you bulletproof, so be sure to keep these points in mind when using your VPN at home or abroad.
VPNs don't protect you from malware – Viruses and web-based malware slip through most VPNs as if they don't exist. Using adblockers, anti-tracking extensions, firewalls, and anti-virus software is still important, especially if you visit a lot of unusual websites.
Mobile devices can still be hacked – VPNs protect data that leaves your device, not the files stored on it. If you have a smartphone and are accessing a public network, you can still get hacked. The best way to fight against this is to encrypt your Android phone or encrypt your iPhone.
VPNs won't make you completely anonymous – Are you planning on accessing the deep web or dark web? You'll need more than just a VPN. Encryption and IP switching provide a great deal of anonymity, but they're not impenetrable.
VPNs can be blocked – Some countries and some online services actively engage in blocking VPNs. Netflix is one of the most famous for doing this. Even if you switch servers on your VPN, you still might not be able to gain access. Most good VPNs actively fight to find ways around these blocks.
Free VPNs Don't Always Protect Your Privacy
With a no-cost service like Project Free TV, it's tempting to pair it with another no-cost service such as a free VPN. These things are everywhere, populating browser extension markets, app stores, and so on. They promise encryption and data privacy without any hassle, all you have to do is install and start streaming videos. Sounds like a great deal, doesn't it?
Unfortunately, many free VPNs carry some serious drawbacks. Some of them have been known to inject ads into user's browsers or even collect and sell user data. You may feel like you're surfing securely, but if a no-cost VPN service is selling your information behind your back, your privacy is practically non-existent.
To make sure you stay safe while browsing, always go with a reputable paid VPN service. Competition has driven prices for VPNs to extremely low numbers. It's a small investment with huge returns, and when it comes to online security, you can't afford to take any chances.
Conclusion
VPNs are essential cybersecurity tools that also allow you to have a lot of fun online–namely by unblocking streaming services such as Project Free TV. We've made several recommendations for the best VPNs to unblock this service anywhere in the world. You've also learned about several other benefits VPNs have to offer, as well as some of their limitations.
What will you stream first once you've unblocked Project Free TV? Will you use your VPN to bypass other geo-restricted sites? Let us know these or any other thoughts you may have in the comments below.