We are reader supported and may earn a commission when you buy through links on our site.
Learn more
How do you stay safe on public Wi-Fi?
Public Wi-Fi is a wonderful modern convenience, but it comes with myriad cybersecurity risks you need to know about. Today, we share tips to help you stay safe on open hotspots, including installing a VPN on your favorite device to completely lock down your data stream and block out hackers and snoopers alike.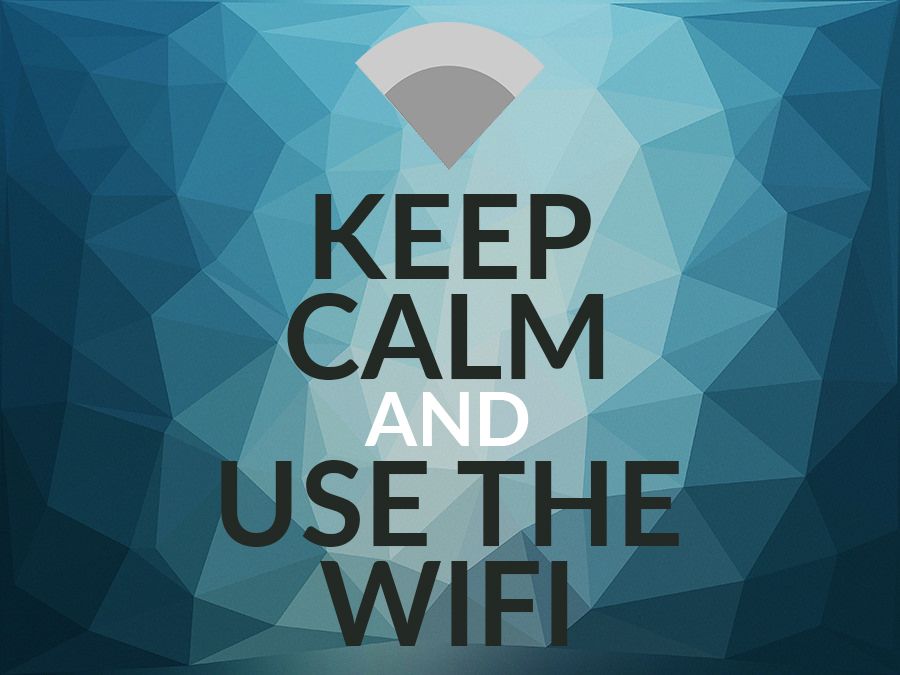 Lock down your data and identity on public Wi-Fi with these ultra-secure VPNs:
NordVPN – Best for Free Wi-Fi – NordVPN is all about security, with their specially developed NordLynx protocol connecting you to secure servers around the world. Kick it up a notch with double VPN encryption, obfuscation, static IPs, and other advanced provisions.
Surfshark – Allows you to configure different VPN settings for individual Wi-Fi networks–perfect for digital nomads and commuters.
ExpressVPN – One of the fastest VPNs on the market, with an attractive app interface and built-in smart DNS for unblocking streaming sites.
You may not know it, but if you're using public Wi-Fi, you're putting yourself and your data at risk. Today we'll explain how you protect your online privacy and keep your device safe when connected to public Wi-Fi.
30-days money back guarantee
A Brief on basic network types
First, we're going to start by briefing you on various network types and what they usually mean for your safety.
A public wireless network is one of the most dangerous places to get online. Unsecured Wi-Fi means no encryption, and no encryption means that your data is often transferred without any kind of protection through the air. Through a process called packet sniffing, your unsecured data can be stolen by malicious third parties. In fact, unsecured Wi-Fi access points can sometimes be a honeypot disguised as a public Wi-Fi hotspot, gaining access to your information even more easily in the process.
What can you do to protect your privacy on public Wi-Fi?
Fortunately, it's not all doom and gloom. There are countermeasures you can take, and we'll walk you through them.
Good browsing practices
Adhering to safe browsing practices will take you a long way. The first thing you'll want to do is make sure that you're using an up-to-date browser that supports HTTPS and SSL. Sites that support these technologies will encrypt all the information that passes through them, including your passwords and your personal information. This will prevent any snooping third parties from grabbing your passwords in plain text through packet sniffing.
Secondly, avoid any kind of shady sites or browsing behavior. This is generally applicable and doesn't apply solely to public Wi-Fi, but part of protecting your privacy also entails not getting caught up in an endless loop of malicious advertising or getting your PC infected. Be sure to install an adblocker and a decent antivirus to help prevent these issues as well.
Privacy-oriented browser extensions
Next up, consider having some privacy extensions on hand. One great extension you can use is HTTPS Everywhere, which will request sites utilize HTTPS whenever possible by default. It won't work for every site, but it should work for most any site you're using that deals with your personal information.
If you want to extend your privacy to advertisers and other third parties, consider also installing Privacy Badger alongside the other extensions we've recommended.
Use a VPN!
We've given you some free and easy solutions, but the most effective solution for ensuring your safety on public Wi-Fi is using a VPN. It also has a host of other benefits such as allowing you to spoof your IP and unblock Netflix among a whole world of other geo-blocked content. We'll dive into how you can do that below.
Caution – Avoid "free" VPNs
We have a few recommendations here, but you might notice something: neither of these options are free. They aren't super cheap, either. Why is this?
Well, there's really only one way to say this: free VPNs suck.
More than that, free VPNs are arguably even more dangerous than just using public Wi-Fi, because many free VPNs will sell off your data and might not even bother to anonymize your traffic. Trusting in the wrong VPN provider essentially has the same effect as routing all of your data into a den of thieves who will sell your information to make their money off of you. This is how "free VPNs" pay for themselves.
In all fairness, there are some low-cost VPNs that may still prove effective at maintaining your safety on public Wi-Fi. However, we're going to focus on covering only our most highly recommended options for privacy and security on public Wi-Fi: ExpressVPN and NordVPN.
Recommended VPNs for privacy on public Wi-Fi
When you're looking for a VPN provider to guard your identity and data on public Wi-Fi, accept no less than the best encryption, server network, and array of cybersecurity extras. The VPN market is saturated with bold claims yet weak service, but you can't go wrong with our recommended providers below: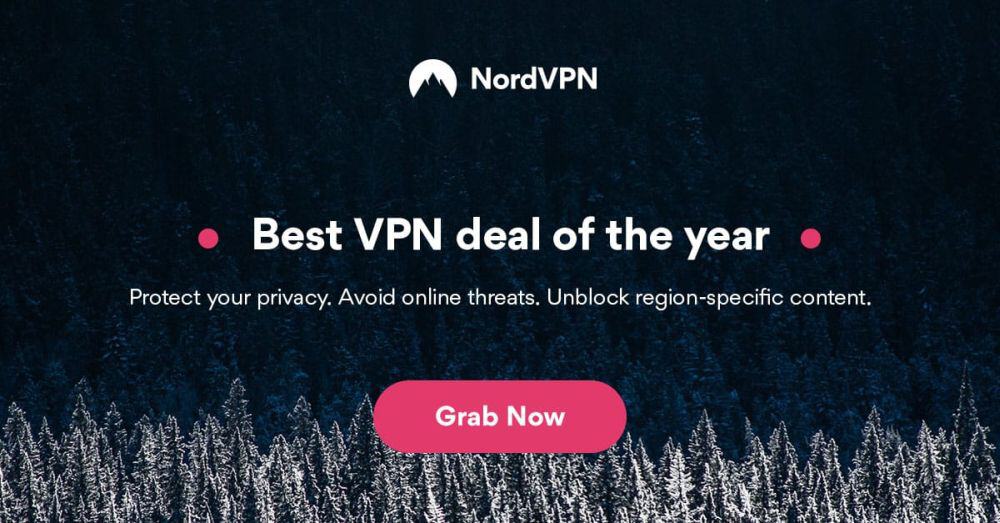 NordVPN boasts three distinct advantages that make it the most secure choice for public Wi-Fi:
NordVPN isn't based in the United States. This means there is no mandatory logging, so no matter what you do on their VPN, nobody and no government will ever be able to find out unless you tell them or your system itself is compromised. This is a big selling point for privacy nuts everywhere. NordVPN also offers a Double VPN feature. If you want to be really, really safe on a public Wi-Fi network, the Double VPN feature routes your traffic through two VPN servers instead of just one. This makes it pretty much impossible to track, detect or decipher any of your private information, though it's not strictly necessary and will be slower than just using the VPN normally.
NordVPN can also be configured to prevent a leak in case of a disconnect from the VPN server. This is key for preventing any of your important information from getting leaked out onto a public Wi-Fi network.
NordVPN also supports Netflix spoofing. This means, yes, you can use any country's Netflix with the help of this VPN! No need to worry about your Netflix being blocked while you have this active, which is a real issue you encounter with other VPNs. NordVPN offers a feature-rich and highly secure experience at a lower price than most of the competition.
Read our full NordVPN review.
Pros
Very fast speeds make this a strong choice for 4K streaming
Over 5,400 servers in 61 countries
Allows multiple connections (6 devices)
"Double" data protection
24/7 Chat Support.
Cons
Automatic server selection can be unreliable
Sometimes slow in procesing refunds (but always do).

Surfshark is proof that you don't have to shell out premium money to get premium VPN protection–far from it. In fact, Surfshark is the cheapest provider we regularly recommend, and it can be had for less by splitting it with a friend thanks to their consumer-friendly policy of allowing unlimited simultaneous connections.
What you get in return is truly priceless: unbreakable 256-AES-GCM encryption and tunneling via OpenVPN, IKEv2/IPSec, or WireGuard to over 3200 servers in 65 countries. This alone is enough to spoof past geoblocks around the world, while hiding your IP and anonymizing your traffic–but there's more. You can configure these settings based on which Wi-Fi network you're connected to; pick something fast for streaming at home, then max out protections on public Wi-Fi.
Surfshark never keeps logs, and their kill switch and IP/DNS/WebRTC leak protection ensure you never leave a trace of your activity online.
Pros
Break through harsh censorship to securely access social media and foreign news sites
Diskless server network ensures you leave no trace behind
Clean, dead-simple app interface makes constant security a no-brainer
Based in the British Virgin Islands, where there are no data retention laws
Support staff manned by actual human beings 24/7.
Cons
Server network is not nearly as expansive as major competitors
Apps don't allow for much manual fiddling for power users.
Read our full Surfshark review.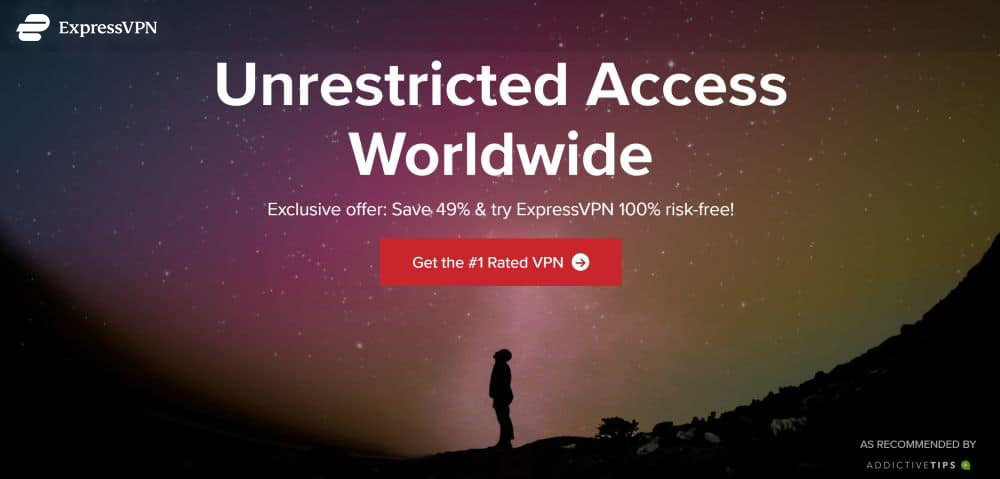 ExpressVPN is one of the best VPNs out there. It supports a ton of different devices, protocols and payment methods. Depending on the day and other factors, it may even be the fastest VPN service you can get right now.
But, perhaps most importantly to the scope of this article, ExpressVPN has a feature called Network Lock. If you ever lose connection to your VPN server, your computer will typically try to go ahead and switch over to the public internet that everyone else on your Wi-Fi is using. This can cause DNS leaks, which allow your ISP or any snoopers on the network to view your DNS requests until you reinstate your VPN's protection.
With Network Lock, this isn't a concern. If you ever lose connection to your VPN, it will stop all internet traffic to prevent any leaks. You can use this time to close or stop any processes you have open, and then retry your connection to the VPN servers.
In addition to being blazing fast and equipped to prevent any leaks whatsoever while on any network (public Wi-Fi included), ExpressVPN also works with streaming sites like Netflix which normally block out VPNs.
Read our full ExpressVPN review.
Pros
SPECIAL OFFER: 3 months free (49% off - link below)
Super fast servers
Govt-level AES-256 encryption
No personal information logs kept
24/7 Live Chat.
Cons
Limited configuration options
High cost for month-to-month users.
Using these VPNs
Once you install your VPN and get it running, the program should do the rest for you. To check if your VPN is working properly after you've installed it, use this tool. If your IP address and location isn't being revealed, your VPN is doing its job and you are now safe.
And that's all! We hope that this article helped you get yourself secured on public Wi-Fi. If it didn't, or if you have any questions, feel free to comment below and let us know. We're eager to make sure that you're protected.