We are reader supported and may earn a commission when you buy through links on our site.
Learn more
Best VPNs to Bypass GDPR Blocks and Access Foreign News Sites
GDPR is a mixed bag of data protections and foreign website blocks, but fortunately you can get around the negative aspects of this new EU law by using a VPN. We show you how geographic content restrictions work, plus how to choose and use the best VPN to spoof your location and access your favorite news sites abroad.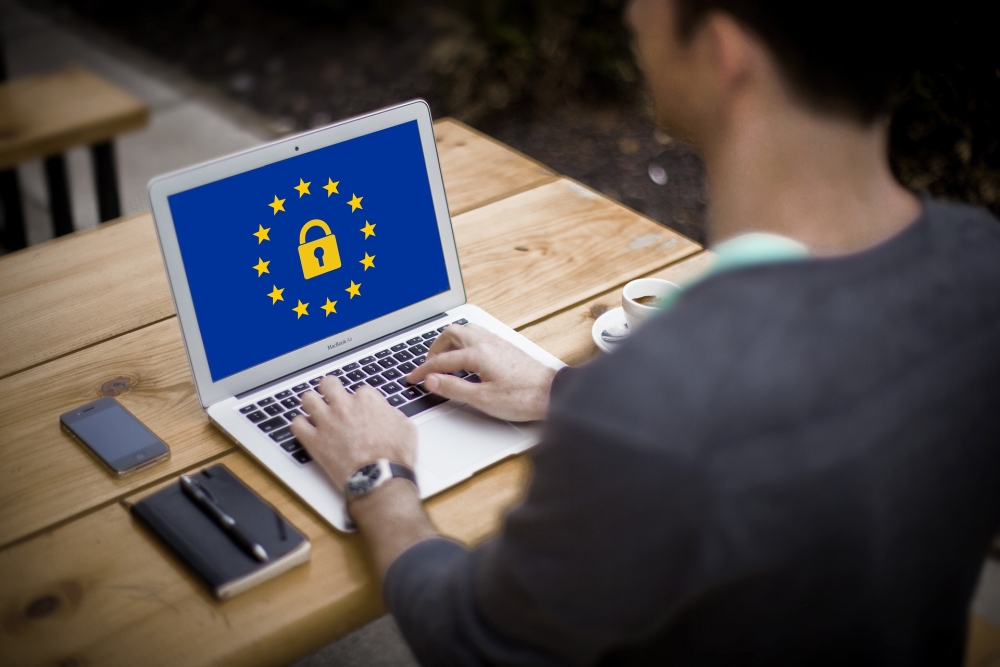 The European Union's General Data Protection Regulation (GDPR) was a milestone for modern internet privacy. Web surfers around the world are no doubt familiar with the GDPR "cookie" messages appearing on many sites, along with e-mails from companies offering opt-outs for subscriptions in order to remain compliant with this new regulation.
The GDPR laws are a net benefit for citizens of the European Union, and citizens of the world, really. One downside to the regulation is that online services must be GDPR-compliant, otherwise they're inaccessible throughout Europe. No matter where the site or service is located, if they can't follow GDPR rules, they're effectively blocked in the EU.
GDPR has caused issues blocking non-compliant foreign sites, but you can regain access with these VPNs:
NordVPN – Best for GDPR – NordVPN is the world's most powerful spoofer, offering tens of thousands of virtual IP addresses across the world. Get past GDPR in total anonymity with the unbreakable NordLynx protocol.
Surfshark – Automatic obfuscation and smart DNS functionality allow you to sneak past any website block.
ExpressVPN – Blazing-fast connection speeds, dynamically rotating IP addresses, and a strong logging policy.
CyberGhost – Stupidly huge server network, with plain-language settings to make using it easy.
PrivateVPN – Small but dedicated network entirely owned by the provider for enhanced privacy online.
PureVPN – Another gargantuan VPN with tremendous spoofing power into more than 140 countries.
Several dozen news and entertainment websites have so far failed to make the necessary updates to allow access after GDPR went into effect. The result is many of these foreign sites and news sources are completely inaccessible in Europe. Until those companies get their act together, European citizens will need to use a VPN to bypass the GDPR block to access news sources around the world.
30-days money back guarantee
VPNs and GDPR
How can a VPN help bypass GDPR blocks? Simple: by giving users the option to appear as if they're from another country. Accessing any of the currently blocked news sites from Europe will return an error message. If you have a good VPN, however, you can click a few options, choose a server located outside of the EU, then reload the site and enjoy.
How to Choose a Great VPN
Stuck behind a frustrating piece of legislation and can't access the news sites you'd like? Don't worry, a good VPN can make everything right in a jiffy.
Privacy is a top concern on the modern internet, but there are other important features you should pay attention to when researching a VPN, too. Below is a list of the criteria we prioritized when researching the list of recommended VPNs.
Logging policy – Your privacy is never secure if a VPN keeps detailed logs.
Reputation – The most difficult aspect of a VPN service to quantify is also one of the most important. If other people don't trust the VPN, neither should you.
Security features – Keeping your identity safe requires more than just encryption. The best VPNs offer DNS leak protection and an automatic kill switch, at a minimum.
Jurisdiction – Where a VPN company is registered can have a huge impact on your privacy. For bypassing GDPR, make sure it's located outside of the EU.
Server locations – More servers is always a good thing, but make sure your VPN has plenty of nodes outside of Europe for optimal connections.
Best VPNs to Access Websites Blocked by GDPR
Ready to take back control over which sites you can and can't visit? Subscribe to one of our recommended VPNs to effectively bypass GDPR website blocks and access foreign media: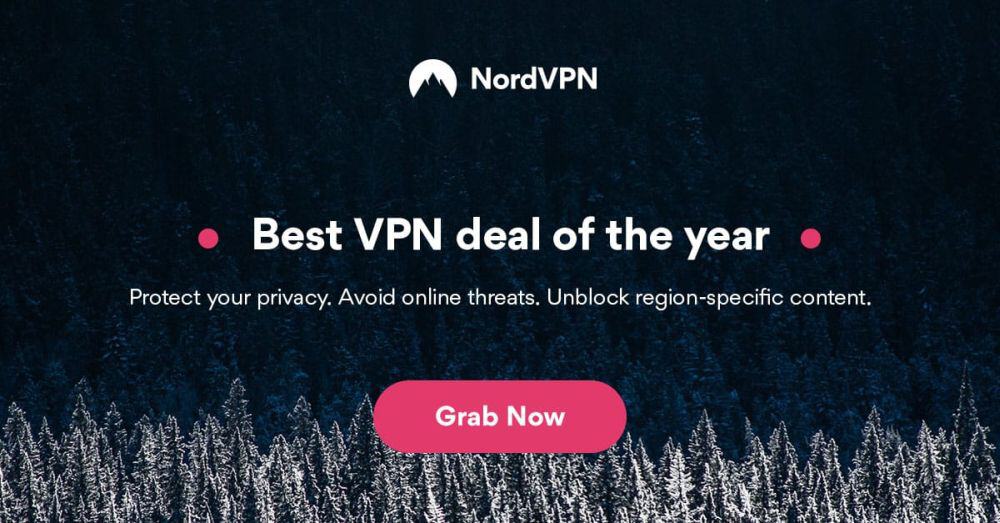 NordVPN is filled with features that VPN users and privacy fanatics love to talk about. The most impressive is the company's ever-growing network of over 5,500 servers in 59 different countries, more than twice the size of many competing VPNs. With this many locations you're guaranteed access to lightning fast nodes anywhere in the world, so all you have to do is just log in and start surfing.
NordVPN has an amazing zero-logging policy that covers everything from bandwidth to traffic, time stamps, and even IP addresses. Backing these features is an automatic kill switch, DNS leak protection, and 256-bit AES encryption on all data, along with exclusive access to DDoS protection, onion over VPN, and double encryption servers, as well.
Read our full NordVPN review.
Pros
SPECIAL OFFER: 2-yr plan (68% off - link below)
Extensive server park of over 5,400 different servers
2,048-bit SSL keys and DNS leak protection
"Double" data protection
Great customer service via chat.
Cons
Not much
Apps can sometime be slow to connect.

Surfshark is a dirt-cheap VPN that offers top-shelf functionality. It is supremely well-suited for spoofing past GDPR blocks for reasons that go beyond its huge network of 3200+ servers in 65 countries.
Like any good VPN, Surfshark makes use of powerful 256-bit AES encryption to block out any third-party snooping or interference of your traffic. However, there are a few aces up this young provider's sleeve in the form of Camouflage obfuscation, built-in smart DNS, and NoBorders anti-censorship. These provisions automatically activate when your VPN detects the need, defeating Internet restrictions before you notice they're there.
Additionally, Surfshark's RAM-only network is plenty fast, and wipes its databanks of any record of your activity every time servers restart. Thus, you can stream, download, game, and access new sites to your heart's content without slowdown or spying from your VPN.
Pros
Every server optimized for unblocking Netflix, BBC iPlayer, Hulu, and more
One of the first VPNs to implement RAM-only servers
Accepts cryptocurrency payments for enhanced anonymity
Favorable BVI jurisdiction guarantees no logs kept
Helpful 24/7 live chat with an actual human being.
Cons
Overall, not much to complain about
Apps may be too simplistic for power users.
Read our full Surfshark review.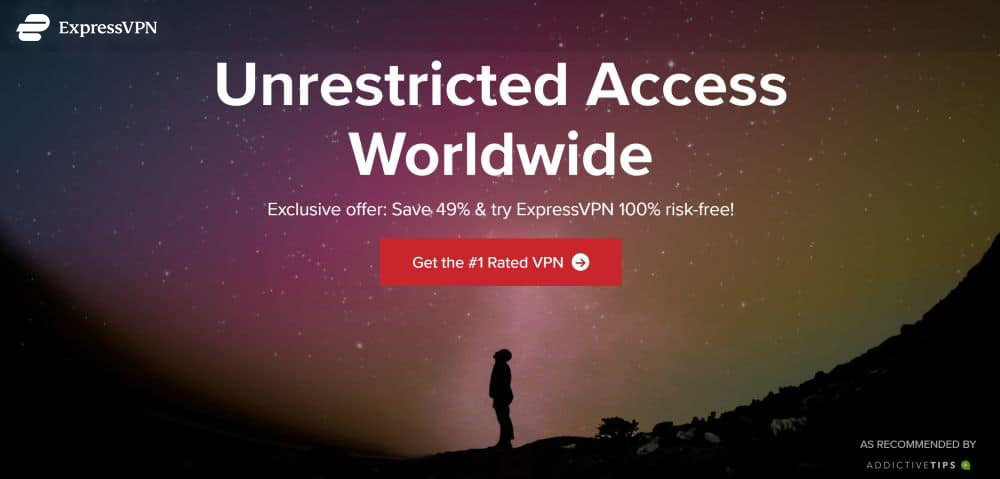 ExpressVPN is one of the fastest and most reliable VPNs around, scoring high marks in everything from server speeds to privacy practices. It has easy to use software for Windows, Mac, and Linux PCs as well as Android and iOS smartphones tablets, all of which can log in and connect to the network in a matter of seconds. ExpressVPN also gives you full access to over 3,000 servers in 94 different countries, making it the perfect choice for bypassing GDPR firewalls and surfing the free and open web.
ExpressVPN keeps data secure with 256-bit AES encryption and a zero-logging policy on traffic, DNS requests, and IP addresses. Its software comes with DNS leak protection and an automatic kill switch for even stronger online privacy. You'll also have access to hundreds of servers in the U.S. and abroad, providing excellent access to the internet outside of GDPR controlled zones.
Read our full ExpressVPN review.
Pros
Unblocks US Netflix, BBC iPlayer and other streaming services
Fastest servers we have tested
Torrenting/P2P allowed
No logging policy well enforced
Live Chat Support.
Cons
Power-users configuration options.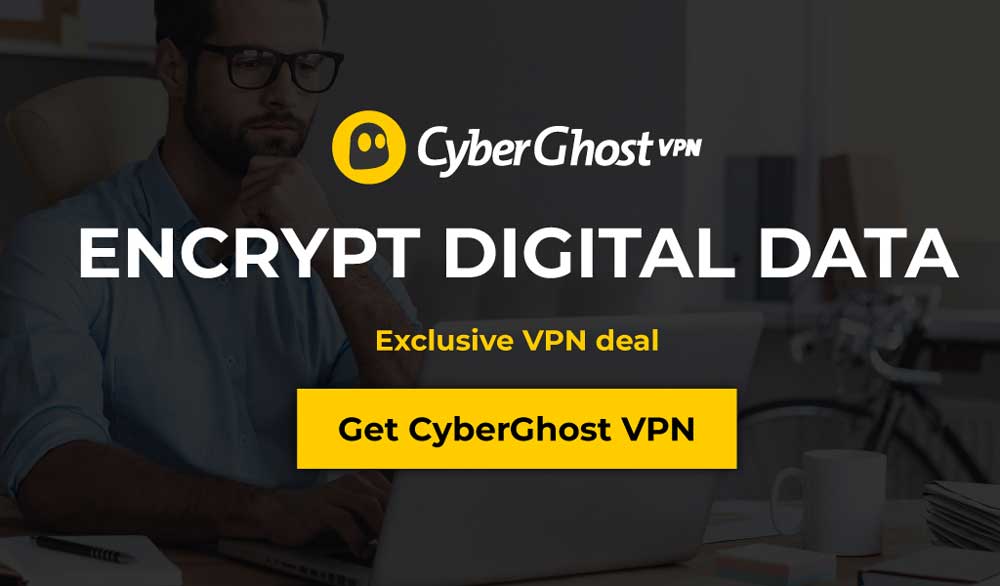 CyberGhost is a balanced, easy to use, and lightning fast VPN service designed to protect users from online dangers around the world. Subscribers have full and unlimited access to over 5,900 servers in 90 different countries with CyberGhost, providing all the speed and security you could ever need. It's perfect for bypassing censorship firewalls, leaping over GDPR blockades, or unlocking Netflix videos from other countries.
CyberGhost sets up a strong privacy shield built on 256-bit AES encryption and a zero-logging policy on traffic, time stamps, and IP address. DNS leak protection and an automatic kill switch are standard with the company's custom software, as well, which blocks potential cracks to ensure no identifying information ever leaves your device. This allows you to log in and stream anything you want in complete privacy.
Read our full CyberGhost review.
Pros
LOW PRICE: 6 EXTRA free months (79% off - link below)
Great user experience and easy installation
Apps for ALL devices
Zero logs
45-days money back guarantee.
Cons
IPv6 WebRTC leak in macOS
Can't unblock some other streaming sites.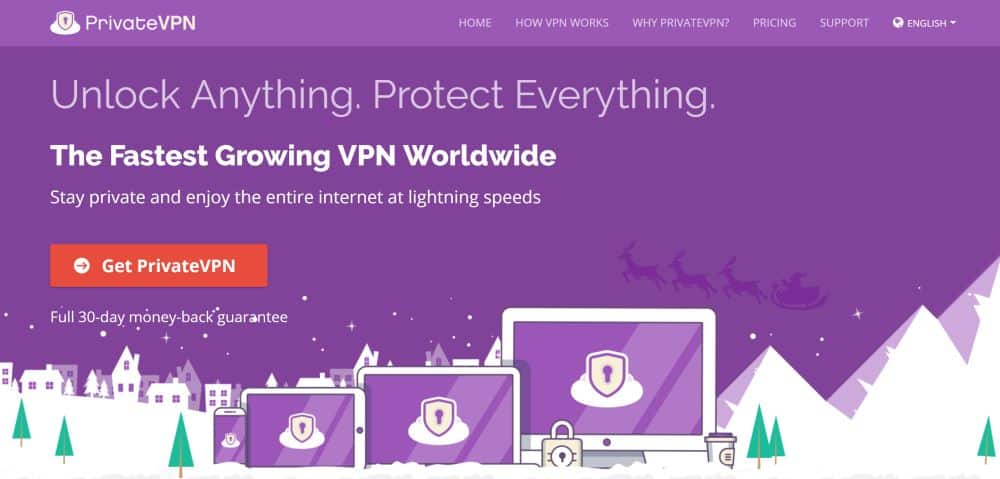 PrivateVPN is a reliable and well-regarded VPN service that focuses on tough security and fast speeds. The VPN allows users to stay safe anywhere in the world, all while streaming and surfing the web without a GDPR blockade (or any other type of censorship) in sight. PrivateVPN runs well on smartphones, desktop PCs, and other devices, as well, making it a great choice for anyone who wants to use a VPN without struggling with complicated setups.
This provider runs a small but strong network of 150+ servers in ~60 different countries, with dozens of nodes located in the U.S. and outside of the European Union. PrivateVPN also locks down data with 256-bit AES encryption, secures your connection with an automatic kill switch and DNS leak protection, and features a zero logging policy on all traffic for a strong foundation of privacy.
PureVPN is a full-featured VPN that offers more than just privacy and security. The company gives you an entire suite of online protection tools to keep you safe every time you connect, including malware shields, app blockers, DNS website filters, and anti-virus protection. These features are included with the VPN software and work on almost all devices, allowing you to keep every connection safe from online dangers without having to install and manage a dozen different apps.
PureVPN runs a fast network of over 2,000 servers in 140+ countries around the world. Data passing through this network is secured with 256-bit encryption and protected by a zero-logging policy on traffic. PureVPN adds DNS leak protection and an automatic kill switch to every version of its software for strong privacy, allowing you to stream movies and surf the web with complete peace of mind every single time.
Read our full PureVPN review.
How to Access Blocked News Websites from the EU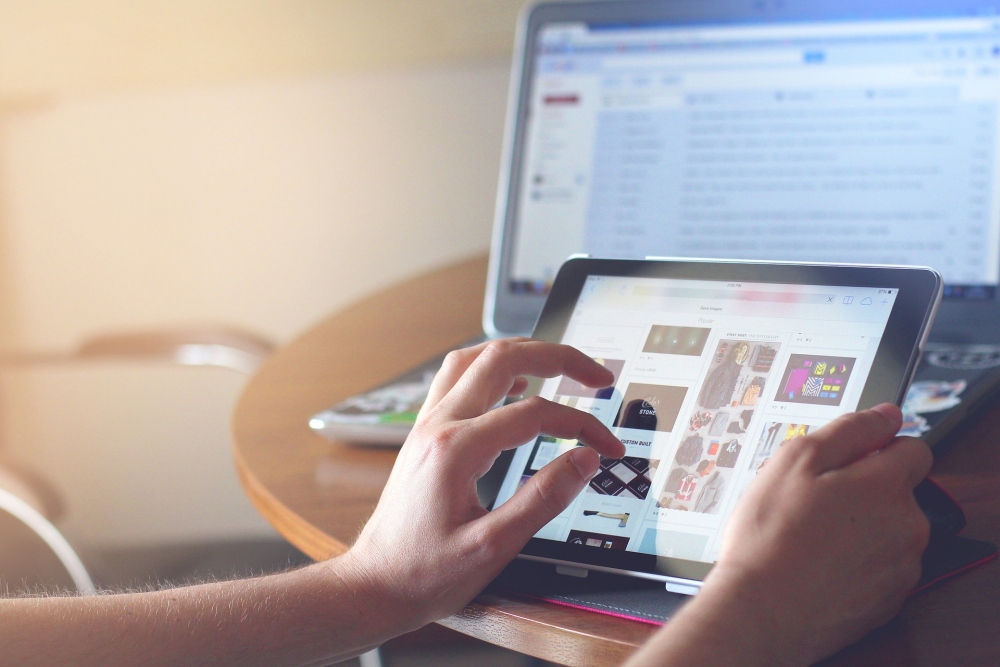 Once you've got a good VPN in place, you're ready to unblock all the news sites in the world, regardless of their status with the GDPR. Follow the steps below and you'll be surfing the free and open web in complete privacy in a matter of seconds.
Step 1 – Download and Connect to Your VPN
VPN services do a great job making the installation and connection process as painless as possible. Follow the steps below to get your VPN and connect to a non-local server. If you run into any problems during the process, refer to your VPN's support pages for more detailed instructions.
On a web browser, sign into your VPN account and download the app for your device.
Install the software and launch it.
Enter your VPN account login credentials.
Open the list of servers and choose one outside of the EU.
Wait a few moments for it to connect.
You're now free to use the internet and browse a world of news sites, even if they're blocked by GDPR.
Step 2 – Verify Your IP Address
It's a good idea to make sure your VPN is actually providing a legitimate IP address outside of the European Union, otherwise you will won't be able to access the news sites you're interested in. Run a quick, free IP leak test below to verify that your VPN is ready to go.
Open your VPN app, go to the server browser, and connect to a server. Make sure it's located outside of the European Union, preferably somewhere in the United States.
Launch a web browser on the same device and visit ipleak.net.
When the page loads it will automatically run an IP address lookup.
Look at the box at the top of the page beneath "Your IP addresses". If it shows a country different than the one you're currently sitting in, you're set.
If the box shows your physical location, you may need to check with your VPN provider to resolve an IP leak error.
VPNs and Online Privacy
Data security has never been more important than it is right now. Government agencies run snooping programs on citizens, ISPs track and log data to sell to advertisers, and every hacker with a laptop would love to crack open your browser and grab your search history. These dangers simply were not present in the early days of the web. But now, even ordinary web users are aware of how dangerous the internet can be.

How VPNs Work
VPNs provide an elegant solution for a number of online problems. They do this by adding encryption to every packet of data that leaves your device. Encryption seals everything up tight so no one can tell what you're doing online. It doesn't matter which sites you visit or what you download, with a VPN in place your activity is safe and secure.
VPNs also provide a handy workaround for geo-restricted content. They do this by allowing you to choose a unique virtual IP address each time you connect to one of their servers. This lets anyone appear as if they're in a different country, all with just a few clicks of a mouse or taps on a smartphone's touch screen.
The end result of using a VPN is total online privacy and near-perfect anonymity. You can access foreign movies, keep your identity secure, or even defeat internet fast lanes introduced by broken net neutrality laws.
GDPR and Privacy
GDPR is the European Union's answer to websites and online services storing a large amount of user information without giving them the choice to opt-out. With GDPR in place, every site servicing EU citizens must provide visitors with the ability to voluntarily consent to each form of data collection. Does a website use cookies to temporarily store information? They have to ask users first.
Most online companies around the world updated their terms of service and privacy policies across the board, not just for EU citizens, as this is much easier than having separate privacy practices for multiple regions. The net effect is improved privacy and data control for everyone in the world, and that's a good thing.
Blocked by GDPR
What happens to sites that fail to comply with these data retention laws? European ISPs block them, plain and simple. Until a site makes the required changes to adhere with GDPR regulations, they simply won't be accessible to European citizens.
The GDPR does have some deeper caveats, as well. Some of the wordings in the laws may allow the EU to regulate or outright block sites with little or no warning. This has raised some privacy concerns for the future, but at the time it doesn't seem GDPR poses a threat, only improved privacy.
RELATED READING: EU Article 13 – How to Protect Your Memes
Which Major News Websites Can't Europeans Access?
The sites currently failing compliance measures with GDPR hail from two main U.S.-based companies: Tronc Inc and Lee Enterprises. Together these two companies control dozens of sites from nearly every state in the U.S., all of which are completely inaccessible from the European Union.
A partial list of the blocked news websites can be found below. Some of them are smaller local publications, but others, like the Chicago Tribute and the Los Angeles Times, focus on the entire world.
Arizona Daily Sun
Baltimore Sun
Chicago Tribune
Daily Journal
Daily Press
Diego Union-Tribune
Globe Gazette
Los Angeles Times
Missoula Independent
Montana Standard
New York Daily News
Orlando Sentinel
RedEye
Sun-Sentinel
The Capital
The Citizen
The Daily News
The Hartford Courant
The Morning Call
The Post-Star
The Sentinel
The Virginia-Pilot
The World
If you can't access any of the sites above from Europe, fire up your VPN, choose a server in the U.S., reload the page and enjoy.
Conclusion
If you're frustrated with some of the downsides to the GDPR laws, don't worry, a good VPN can set things straight. By changing to an IP address outside of the European Union, you can access major news websites in any country, even if they don't comply with GDPR. All it takes is a few clicks and you're set.
Which publications are you most looking forward to unblocking with your VPN? What other uses have you found for your VPN? Leave your tips in the comments below.