We are reader supported and may earn a commission when you buy through links on our site.
Learn more
EU Website Blocks and What They Mean
Unless you've been living under a rock, you've probably noticed a ton of new website blocks in the EU. Today, we'll explain why this has happened, plus what to do about it. You'll learn how to bypass URL blocks imposed by your ISP with a VPN, plus which providers are the best at doing so.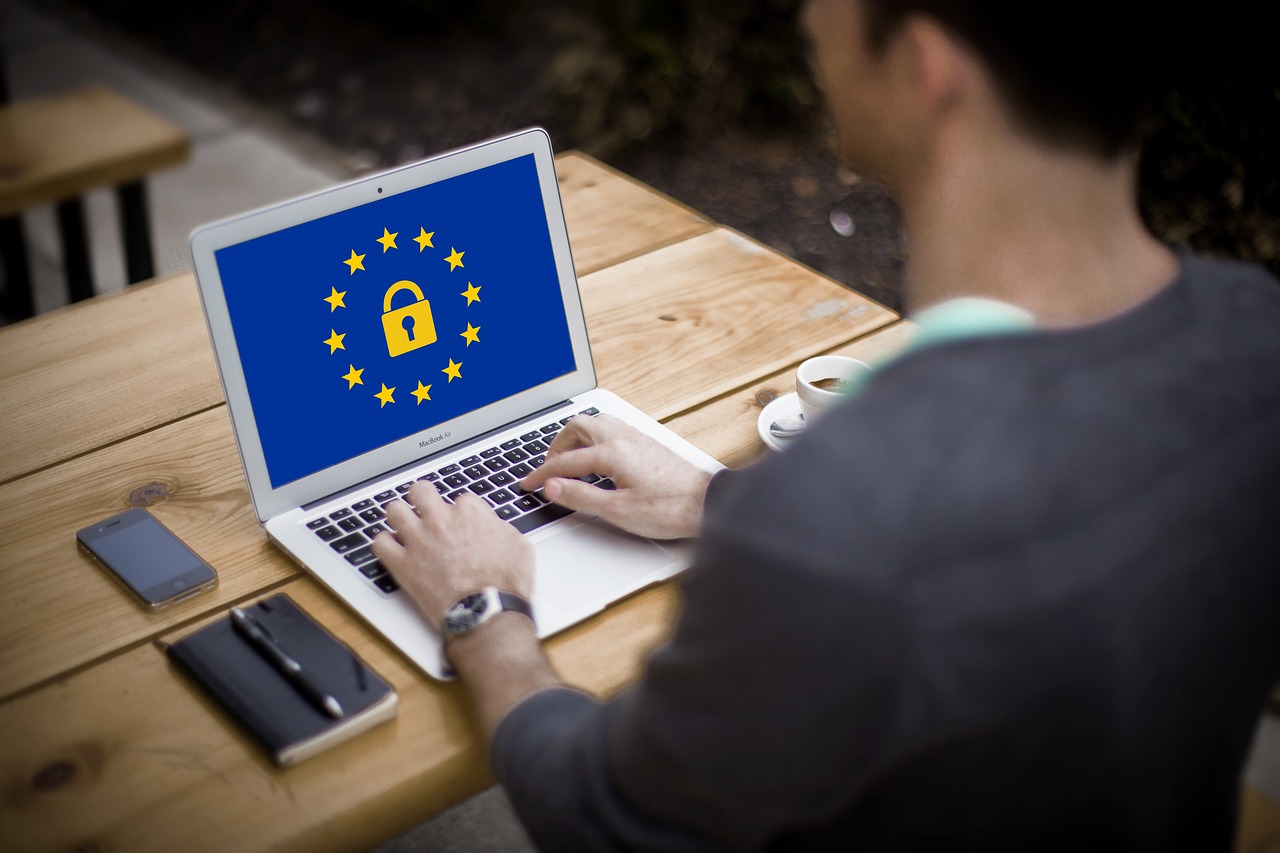 Last year the EU quietly introduced a new piece of legislation that could have a major impact on the way that websites are blocked within EU member states. In theory, this legislation is for consumer protection and is to prevent customers from getting scammed or inadvertently purchasing defective products – which sounds just fine. In practice, however, the legislation allows consumer protection bodies to enforce blocks of any website they wish without a court order or judicial authorisation. The website blocking infrastructure created by this small piece of legislation should be a concern to everyone in Europe who is concerned about internet privacy and freedom.
Government blocking of websites is a drag, but you can regain access with these secure VPNs:
NordVPN – Best Site Unblocker – NordVPN is the most robust privacy solution on the market, and makes short work of EU website blocks. With unbreakable NordLynx encryption, a battery of specialty servers, and built-in smart DNS functionality, you can access virtually any site you want.
Surfshark – Looking for a potent geoblock-busting solution for not a lot of money? Try Surfshark, a powerful new provider available at a fraction of the price.
ExpressVPN – A time-tested VPN that works even in restrictive countries like China. ExpressVPN is famous for speed, and is a great choice for buffer-free streaming.
IPVanish – IPVanish is an industry favorite, offering a great balance of usability, utility, price, and performance.
PureVPN – Need more spoofing options? PureVPN's network encompasses more than 140 countries, giving you access to virtual IPs in every corner of the globe.
In today's article we're going to explain all about the EU website blocks and what they mean, then show you how to get around these and other website blocks so you can use the internet freely.
Editor's note: If you're here looking for info on the more recent GDPR site blocks, check out How to access foreign news sites in Europe.
30-days money back guarantee
What Are The EU Website Blocks?
In November 2017, the European Parliament passed a new regulation under the title Consumer Protection Cooperation. The aim of this regulation was to give power to individual countries' consumer protection authorities to block access to websites which infringe on EU consumer law. So, this would cover things like companies which were selling defective or dangerous products, companies that were selling fake or counterfeit products, or sites which were scams and which took people's money without sending them a product. This all sounds reasonable and it is certainly good that consumers are being protected from inadvertently buying fake or dangerous products.
However, there are concerns about the way the regulation is implemented. Now, a consumer protection authority can force their country's ISPs to block access to any website, immediately and without any kind of judicial oversight. A standard solution to a consumer protection issue would be to force a website to remove content that infringes on the laws, not to block access to a whole website. The concern is less that any particular consumer protection authority will misuse their powers – after all, it seems pretty unlikely that a consumer protection body would implement the block of websites of political parties, for example – and more that this process will set up a website blocking infrastructure which could be misused by other branches of government.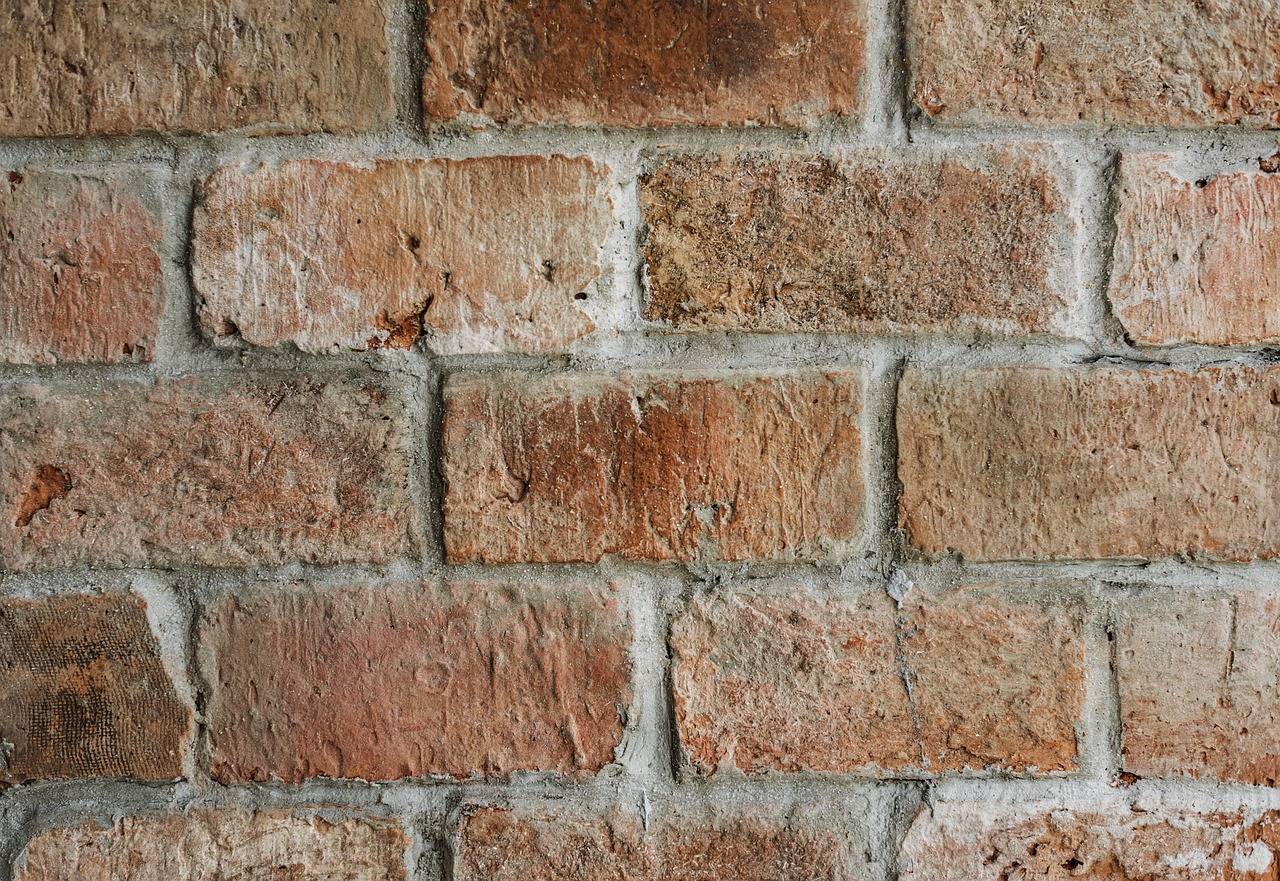 If this seems paranoid, consider that websites related to independence for Catalunya were blocked during unrest in the region recently, and the reason that the sites were able to be blocked so quickly was that website blocking infrastructure had already been put in place for protecting against copyright infringement. This shows how a system of website blocking which is set up for one purpose – say, the protection of consumers – can be quickly adapted to be used to stifle free speech and prevent political criticisms of governments.
MEP Julia Reda from the Pirate Party spoke out against the new consumer protection regulation, saying that it gave consumer protection authorities the right to "order any unspecified third party to block access to websites without requiring judicial authorisation" and raising concerns over the potential misuse of the website blocking infrastructure.
How Do The Blocks Work?
So how is it that websites actually get blocked, whether by a consumer protection authority or by some other government agency? The first thing to know is that governments in Europe do not actually block websites themselves. Instead, they send notices to all the ISPs that operate within their borders, and inform the ISPs that they must prevent their customers from accessing the blocked sites.
Whether the sites are being blocked for copyright infringement, consumer protection, or censorship or anti-government ideas, the ISP is simply obliged to prevent access to any URL that the government instructs them to. Usually, a website block would have to be approved by a court where it would be demonstrated that the site was dangerous or illegal – but under the new consumer protection regulations, no court order is required to block a site.
RELATED READING: How to unblock websites banned by the Chinese government
When an ISP receives a notification from the government about a block that they must apply, they set up a filter for their customers' traffic so that anyone who types in the URL of a blocked site is redirected to a notice that the site has been blocked. This makes it impossible for users to access the website in question. And because the government sends out blocking notices to all the ISPs at the same time, users won't be able to access the blocked website for anyone else's internet connection either.
Users may still want to access blocked sites, however. If you wonder why a user would want to access a blocked site for a legitimate reason, just take a look at a list of websites erroneously blocked in the UK as an example. Some of the websites accidentally blocked in the UK the last ten years include Wikipedia, WordPress, Imgur, and Wayback Machine – all very popular sites that had content mistakenly blocked. Users want free access to the internet, and not to have clumsy website blocks put in place without judicial authorisation.
How Can You Get Around These Blocks?
The best way to get around these website blocks is to use a VPN. A VPN works by installing a piece of software on your device which encrypts all of the data that you send over the internet. This encrypted data is passed to a server run by your VPN company, and at this server your data is decrypted and sent on to its original destination. Because of the encryption, your data cannot be hacked or observed. And because you data is sent from a server located somewhere other than your actually location, you can use this process to get around EU website blocks.
Say, for example, that the EU decides to block a site like WordPress, either intentionally or erroneously. If you live in the UK and you went to visit the blocked URL, you'd see a notice that the domain was blocked. You can then turn on your VPN software and connect to a server somewhere outside of the EU – say in Canada, where internet freedom is pretty good. Then, when you try to access WordPress, your connection is routed via Canada, where the site is not blocked. This means that you can see the site and use it as normal, even though it is blocked in the EU.
This trick works to access all sorts of content which is blocked in your region, from government censorship to unblocking region locked content like the BBC or Sky Go, and even to get around VPN blocked networks.
Our Recommended VPNs
If you're looking for a VPN that will let you get around website blocks like those used in the EU and enable you to browse the internet freely, then we have recommendations for our favourite VPNs for you to try: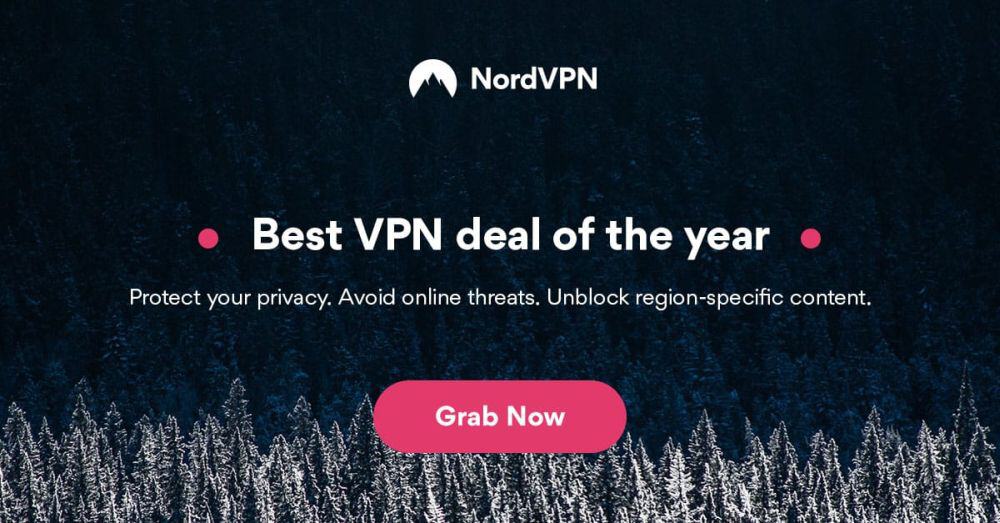 NordVPN is the VPN to choose if you want truly exceptional security. In addition to the usual security features of 256-bit encryption and a no logging policy, NordVPN offers a unique feature called double encryption. This means that before your data leaves your device, it is encrypted once and sent to a first server. At this first server, the data is then encrypted again, before being sent off to a second server. At the second server, the data is decrypted and sent to its original destination. These two layers of encryption means extremely high security as they make it practically impossible for anyone to crack the encryption, even with the latest tools.
The connections on NordVPN are not quite as fast as others, but this trade off is worth it if you are looking for a VPN to meet your specific needs. NordVPN has a range of specialist servers which you can use for features like anti DDoS, dedicated IP, double VPN, onion over VPN, and P2P. These servers form part of an absolutely huge network of more than 3300 servers in 59 countries, which includes many servers both within and outside of Europe. Notably, NordVPN is one of the relatively few VPNs that works in China, thanks to their obfuscated servers which disguise the fact that they are VPN servers so you can use the service even on networks with VPN blocking. The software can be installed on Windows, Mac OS, Android, and iOS devices, or you can use the browser extensions for the Chrome and Firefox browsers.
Read our full NordVPN review.
Pros
Servers optimized for unblocking Netflix
Mind-boggling number of servers
Zero leaks: IP/DNS/WebRTC
No logs and encrypted connections for total privacy
Great support (24/7 chat).
Cons
Refund processing can take up to 30 days.

Surfshark is singularly well-adapted to unblocking restricted websites. As with any good VPN, it offers top-tier encryption and a large network, but also packs a few special features not often seen elsewhere.
For example, each of their 3200 servers in 65 countries comes equipped with the ability to automatically configure smart DNS settings and enable obfuscation. These activate as your VPN act detects specific types of Internet restrictions, counteracting them before you even notice. It works like a charm for proxy-banning sites like Netflix.
Of course, EU website restrictions are usually not so sophisticated, so Surfshark's 256-AES-GCM encryption is more than enough to let you slip through. Combined with a strong logging policy, IP/DNS/WebRTC leak protection, and a kill switch, and your ISP will never know what it is you're trying to access, blocking them from throttling your connection. We also love that Surfshark lets you protect as many devices as you want under one subscription, really ringing in the value for money of this up-and-coming provider.
Pros
Break through harsh censorship to securely access social media and foreign news sites
Every server is a speciality server
Bitcoin, Etherium, and other cryptocurrencies accepted as payment
Logging policy independently audited and verified
Responsive customer support available 24/7.
Cons
Server network is not nearly as expansive as major competitors
Relatively young VPN still has to prove itself trustworthy over the long haul.
Read our full Surfshark review.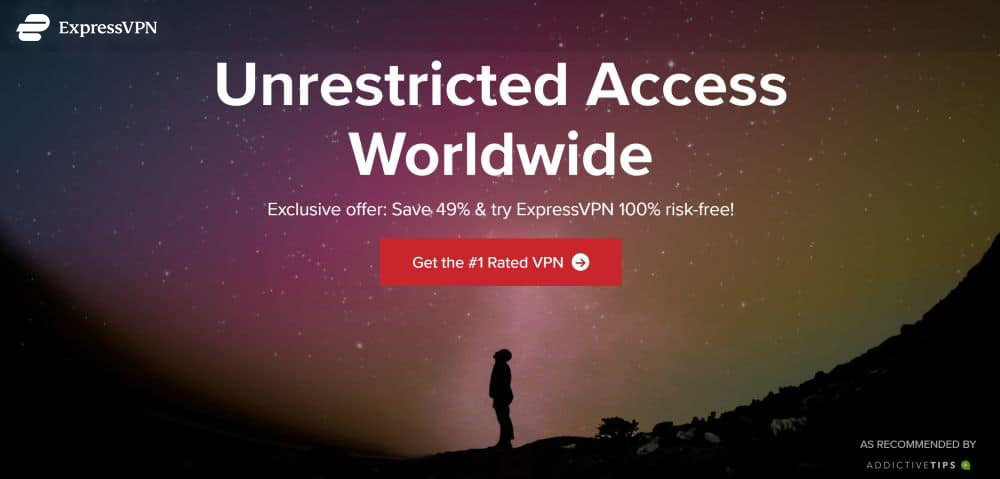 ExpressVPN is one of the most popular VPNs among heavy internet users due to its unbeatable combination of speed, security, and flexibility. The connections are lightning fast so you won't be waiting around for your pages to load. And the security is top notch, with the use of 256-bit encryption to keep your data safe and a company no logging policy to preserve your privacy.
The ExpressVPN service offers you access to a huge number of servers – over 1000 servers in 90 different countries, including those in Northern America, Europe, the Middle East, Asia, and more. This means that you will have plenty of options of servers to connect to to get around EU website blocks and any other region-based restrictions that you might come across. The software can be installed on a big wide of platforms, including Windows, Mac OS, Linux, iOS, Android, and more, or you can use the simple browser extensions that available for the Mozilla Firefox, Google Chrome, and Apple Safari browsers, so you can control your VPN right from your browser.
Read our full ExpressVPN review.
Pros
SPECIAL OFFER: 3 months free (49% off - link below)
3,000+ super fast servers
No DNS/IP leaks found
No personal information logs kept
Customer Service (24/7 Chat).
Cons
High cost for month-to-month users.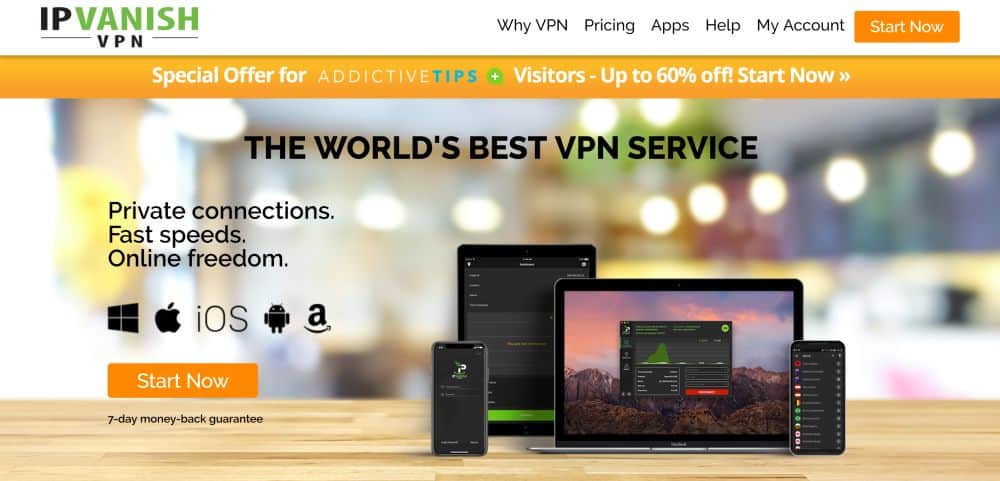 IPVanish is a favourite VPN for users who want the fastest possible connection speeds for ease of use and lightning fast downloads. The impressive speed of the connections is complemented by excellent security, including the essential strong 256-bit encryption and a no logging policy. You'll also find extra security features in the software like a kill switch which you can use to cut off your connection when the VPN is down to prevent you from accidentally sending data over an unsecured connection, periodic IP address change for enhanced privacy, and DNS leak protection for maximum security.
The server network covers over 1000 servers in more than 60 countries, including plenty in Europe, Asia, North America, and beyond, so you can easily find a server to let you bypass region blocks. The software can be installed on platforms running operating systems including Windows, Mac OS, Linux, and Android.
Read our full IPVanish review.
PureVPN is the ideal choice for users who are searching for a simple and easy to use security package. A subscription to PureVPN includes access to a VPN with excellent security, like the use of 256-bit encryption and no logging policy. There are also features like DDoS protection, a kill switch, the option for a dedicated IP, and a NAT firewall. This VPN can be used for getting around EU blocks or other restrictions as it has more than 750 servers in 140 countries including many both within and outside of Europe.
But PureVPN offers more than just a VPN. In addition, you'll also get access to a bundle of security software like anti malware and anti virus software to protect your device from malicious software, and an anti spam filter to keep junk mail out of your email inbox. If you're looking for a simple, one-stop security solution then PureVPN is ideal. You can install the PureVPN software on platforms running Windows, Mac OS, Android, or iOS, or use the browser extensions which are available for the Chrome and Firefox browsers.
Read our full PureVPN review.
Conclusion
Although consumer protection is obviously important, the recent EU regulations which allow consumer protection authorities to order the blocking of websites without judicial approval are extremely concerning. Website blocking infrastructure like that set up to protect consumers or to prevent copyright infringement has already been used to block websites which are critical of EU governments and to stifle political debate.
In order to get around website blocks and to use the internet freely, the best thing to do is to use a VPN. This will allow you to connect to the internet via a server in another country, which means you can get around regional restrictions and browse as if you were located elsewhere in the world. We've recommended a selection of our favourite VPNs that you can use to access a more free and open internet.
Have you had experience with websites being blocked in your country, either in the EU or elsewhere in the world? What methods do you use to access blocked websites? Let us know in the comments below.