We are reader supported and may earn a commission when you buy through links on our site.
Learn more
Best VPNs for Journalists to Protect Their Privacy
Journalists require secure connections to the Internet in order to post sometimes controversial content, and the best VPNs provide the tools needed to avoid censorship and other harsh repercussions. Thanks to the power of encryption, you can post anonymously online without fear of snooping third parties uncovering your identity. We cover the top VPNs for journalists below.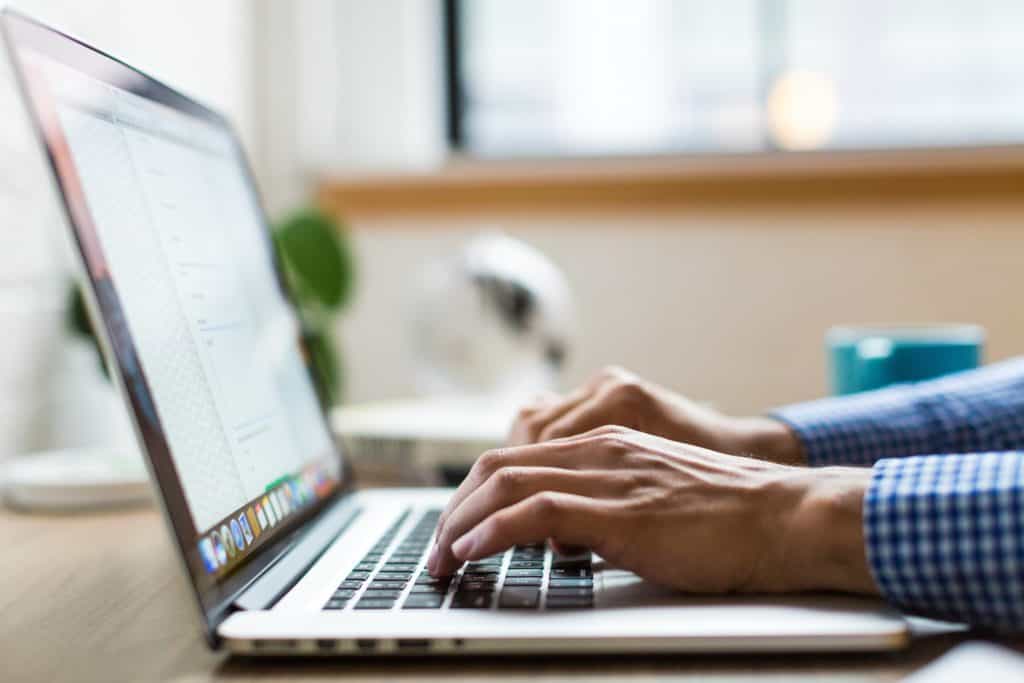 Working as a journalist is thrilling, but the job comes with its own challenges. Whether you are looking to do research securely, preserve your anonymity, or want to access governmental publications only available to local residents, you will need a VPN.
Authoritarian governments are cracking down on journalists everywhere, but you can regain your voice with these VPNs:
NordVPN – Best for Journalists – NordVPN employs the toughest privacy provisions to counter government overreach. With the NordLynx protocol and their massive network, journalists can speak their mind in complete anonymity without fear of reprisal.
Surfshark – Offers several complementary anti-censorship methods which automatically defeat Internet restrictions and surveillance.
ExpressVPN – Brand-new Lightway protocol enables safe passage through a blazing fast network, no matter where in the world you are.
CyberGhost – Easy to use, but unwaveringly tough on all forms of censorship, surveillance, and hacking.
PrivateVPN – A top choice for power users who like to take advanced VPN config into their own hands.
In this article, we will discuss the benefits of using a VPN for journalists; how to prioritize features when it comes to picking the right provider for your needs; and our VPN recommendations.
30-days money back guarantee
How to choose the best VPN
Whether you've worked with VPNs before or not, getting the ball rolling is easier than it seems. Not that you have read up on the true value of VPN apps for journalists, the only thing left to do is pick the right VPN provider for you and download the right tool to start browsing securely. Before you get going with our VPN recommendations, we've provided you with some features to look out for when picking a VPN provider.
Quick connection – VPNs inevitably slow down the connection speed because your data is being encrypted, making the connection more secure. High-quality VPN providers make sure that the difference is minimal.
Large server network – The wider the proxy server network a VPN provider has, the more options you have when it comes to connecting to specific countries. For example, if you are writing a story and want to research articles in Germany, the VPN provider should have servers across Germany to give you the best connection.
Device compatibility – It's important to make sure that your VPN supports the hardware and OS you are using. For example, if you are using an Android smartphone, you need to check that there is an available app from your VPN provider that is compatible with your device.
No-logging policy – The no-logging policy means that none of your information, even your e-mail address, is stored online. This is important if you want to remain truly anonymous while doing your research or writing your article. This policy is one of the only ways to keep your data truly private.
Most anonymous VPNs for journalists to stay safe
Now, let's look at the top VPN providers proven to keep journalists' activities online hidden and private: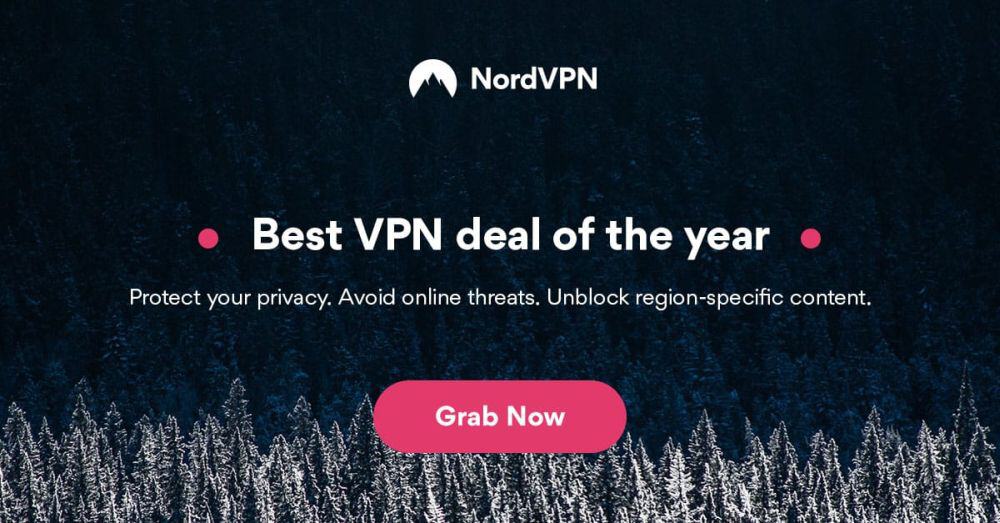 NordVPN is perfect if what you're looking for is connecting to a wider variety of countries. With the largest server network in the industry – 5,500 servers in 59 countries – NordVPN is constantly expanding and allows you to establish a more solid connection within any one of the countries in their network. This is double the number of any other VPN provider on the market. Some of their specialty servers include onion over VPN, anti-DDoS, double VPN, P2P, and dedicated IP address.
NordVPN also provides a range of features that keep your online identity and activity protected. With a zero-logging policy, that covers everything from IP addresses to timestamps, you can be sure that your data is not stored online during or after your browsing. This means that even if the government attempts to find information on you, they won't be able to locate any data, and neither would other interested third parties. Furthermore, a 256-bit AES encryption on all your data, paired with double encryption servers, ensures that you will remain anonymous as long as the VPN is connected.
If you are a journalist on the go, chances are you are doing a lot of your research or writing through your mobile device. NordVPN contains almost the same features on smartphones as it does on desktop, and some of them are even simpler than those on PCs. NordVPN is available on Windows (10,8,7, Vista, XP), Mac OS, Linux, Android, iOS, and even RaspberryPi.
Read our full NordVPN review.
Pros
Highly affordable plans
No bandwidth caps
Zero leaks: IP/DNS/WebRTC
"Double" data protection
Money back guarantee policy (30-days).
Cons
Automatic server selection can be unreliable
Apps can be a bit cumbersome to use.

Surfshark is a thoroughly modern VPN with all the most advanced provisions as standard. These include 256-AES-GCM encryption, a kill switch, a zero-logging policy, plus access to a huge network numbering 3200+ servers in 65 countries. But what makes it a great choice for protecting journalists goes beyond the standard offering.
Namely, the NoBorders and Camouflage methods, which automatically kick into gear to defeat government censorship and VPN-sniffing measures that could otherwise be used to identify you, or at least stop you from accessing the free and open Internet. Additionally, Surfshark offers CleanWeb, which intercepts and blocks tracking software, ads, and known malware links before they have a chance to load–keeping you from accidentally undermining your own privacy.
Rounding out this excellent VPN is IP/DNS/WebRTC leak protection, plus split tunneling so you can selectively choose which apps to encrypt.
Pros
Reliably unblocks Netflix US, UK, Japan, and more
Unblock Netflix on any server, no more picking and choosing
VPN obfuscation on any server with special Camouflage function
Absolutely no logging of connection data, IP addresses, bandwidth used, or traffic
Support staff manned by actual human beings 24/7.
Cons
Connection speeds won't impress users of other high-end VPNs
New-kid-on-the-block status may not instill same trust as larger providers.
Read our full Surfshark review.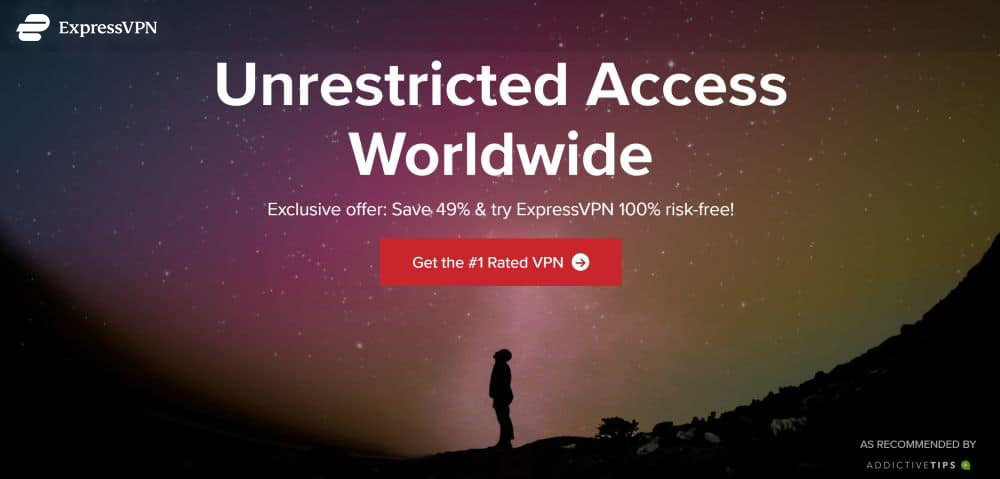 ExpressVPN has earned a reputation as one of the fastest VPN providers on the market and is incredibly easy to use. With 3,000+ proxy servers across 94 countries, ExpressVPN delivers breakneck connection speed no matter where you are located. Whether you are looking to stream videos in HQ, which is important if you are looking for minor details as a reporter, or browsing anonymously, the app offers a wide range of features to fit your needs.
The provider's privacy features make this a solid choice for journalists. With 256-bit AES encryption, it would take the world's strongest supercomputer millions of years to crack, making the code practically unbreakable. Furthermore, backed by a no-logging policy on traffic, IP address, and even DNS requests, ExpressVPN ensures that your data is not stored and even your email address cannot be traced back to you. DNS leak protection and an automatic kill switch also give you a backup in case you get disconnected or experience an issue online.
While the features sound quite complicated, the user-friendly app makes using the VPN easy. The single-click interface helps you connect within minutes, and the lightweight software makes sure that you barely notice the VPN while browsing or streaming online. ExpressVPN also gives unlimited bandwidth, and you won't see any speed caps or throttling. ExpressVPN is compatible with a wide variety of hardware and operating systems, including Windows, Mac, Chrome, Android, and even Apple TV and Kindle Fire.
Read our full ExpressVPN review.
Pros
SPECIAL OFFER: 3 months free (49% off - link below)
Super fast servers
Govt-level AES-256 encryption
No logs for personal data
24/7 Customer Service.
Cons
Expensive month-to-month plan.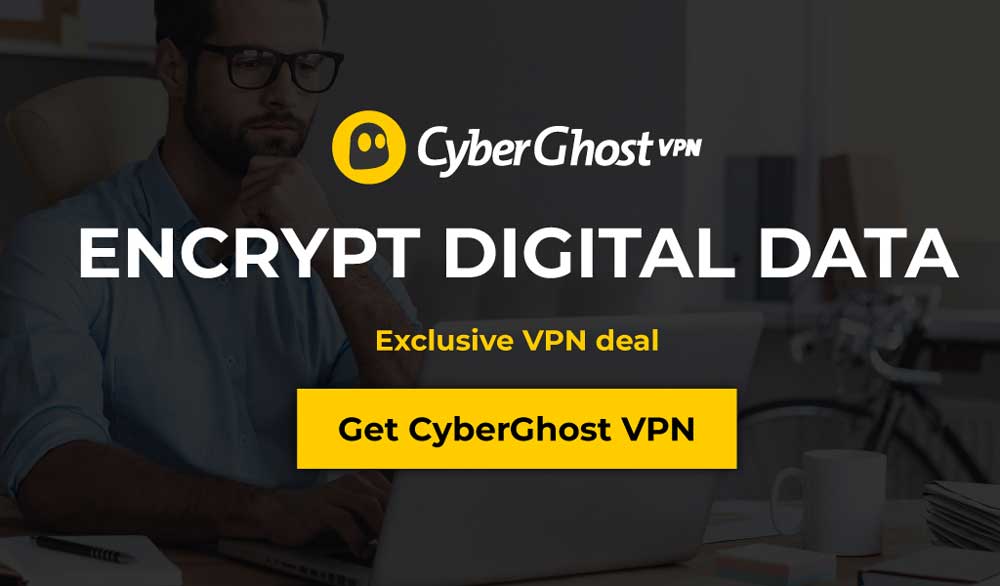 CyberGhost's core features revolve around privacy, reliability, and ease of use. Considered to be one of the most reliable VPNs on the market, CyberGhost gives you access to 5,900 servers in 90 countries. This network size, along with unlimited bandwidth and no speed caps or throttling, allows you to get a foreign IP address within minutes and browse quickly and hassle-free.
The provider put a major emphasis on the user-friendly interface. Upon launch, you will see a colorful display that will ask you to pick one out of six configuration profiles, including "Surf Anonymously", "Protect my WiFi Connection", or "Unblock Basic Websites". You can then customize the profile of your choice based on your needs; for example, you can choose to "block malicious websites" or "extra speed" if you are looking to get information fast.
The 256-bit AES encryption keeps your data secure, and other encryption protocols such as UDP, TCP and L2TP, ensure that your activity logs remain protected and your identity stays anonymous as long as you are connected to the VPN. CyberGhost is available on Windows, Mac OS, Android, and even Linux.
Read our full CyberGhost review.
Pros
LOW PRICE: 6 EXTRA free months (79% off - link below)
Peer-to-peer (P2P) torrenting allowed
No leaks detected
Zero logs
45-days 'No-hassle' money back guarante.
Cons
Doesn't work well in China.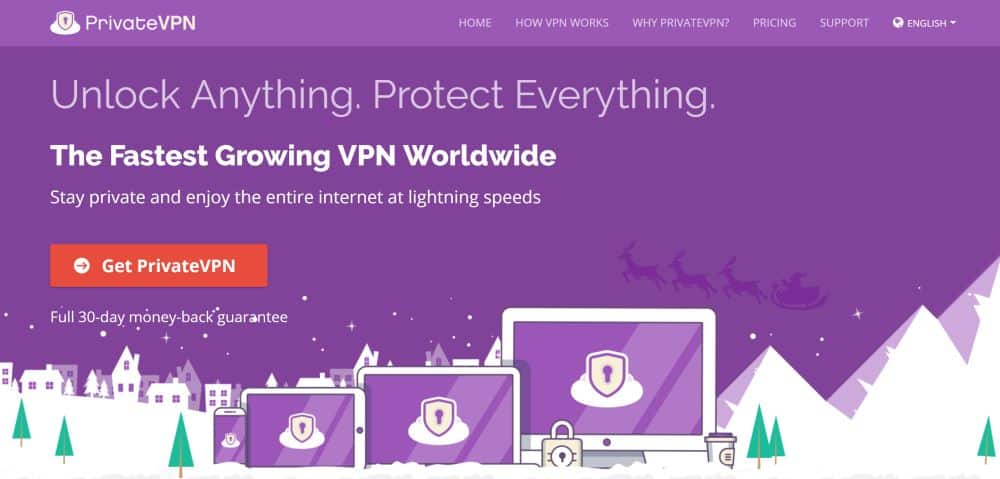 Like other VPN providers we have covered above, PrivateVPN focuses on both security and connection speed. Whether you are looking to stay updated through social media or keep your online activity untraceable, PrivateVPN allows you to do so on smartphones, PCs and even Fire TV. This makes it a solid choice for those who are interested in the service but don't want to go through the hassle of configuring profiles or using the VPN on a regular basis.
Though PrivateVPN only has a few hundred servers in their network, they are spread around some 60 countries. This is impressive because while they are behind in the number of proxies, they are definitely up to speed with the location diversity, making this a great variety for journalists. PrivateVPN locks down your data with a 256-bit AES encryption, and the automatic kill switch and DNS leak protection makes sure your privacy is not under threat while you are working or surfing the web.
Why journalists need a VPN
There are various challenges facing journalists today. Here we take a look at a few of the most pressing issues:
Researching sensitive topics anonymously
If you are a working journalist, you'll know that everything these days leaves a digital trail. Even the government and private companies have a very difficult time hiding their online activities without someone managing to crack them. For you, this is probably a goldmine, and whether you do so the long way or the short way, you'll end up getting the information you want.
The problem here, however, is making sure you don't reveal your identity when doing the research. Using a VPN to get a different IP address will make sure that none of your browsing history is being stored, as well as your personal data. This is crucial; if you appear on anyone's radar even once, you put yourself at risk of being exposed. Considering the fact that downloading a VPN only takes a few minutes, it is a small price to pay for your own security and anonymity.
Ensuring that your sources are secure
Before the internet became the epicenter of all information and communication, source anonymity wasn't something to worry about unless someone actually talked. As a journalist, all you needed to do was make sure that your sources remained quiet before the story was out (at least). Today, finding a source of a story is hardly a challenge to anyone, especially professionals with a specific agenda.
So, if the source of your entire story or investigation happens to be high-profile or, even more importantly, in danger, it should be your priority to hide their information. Using a VPN while contacting them, looking through their information, or even writing about them, will make sure that both your identity and the source's identity are safe.
Securing your information
Continuing from the importance of keeping the source's identity safe is your safety as a journalist. It would be fair to assume that writing a controversial newsworthy piece would mean that you're pulling someone's skeletons out of the closet. This means that not using a secure connection when writing, doing research, or even writing emails puts you on the radar.
RELATED READING: How to send an anonymous email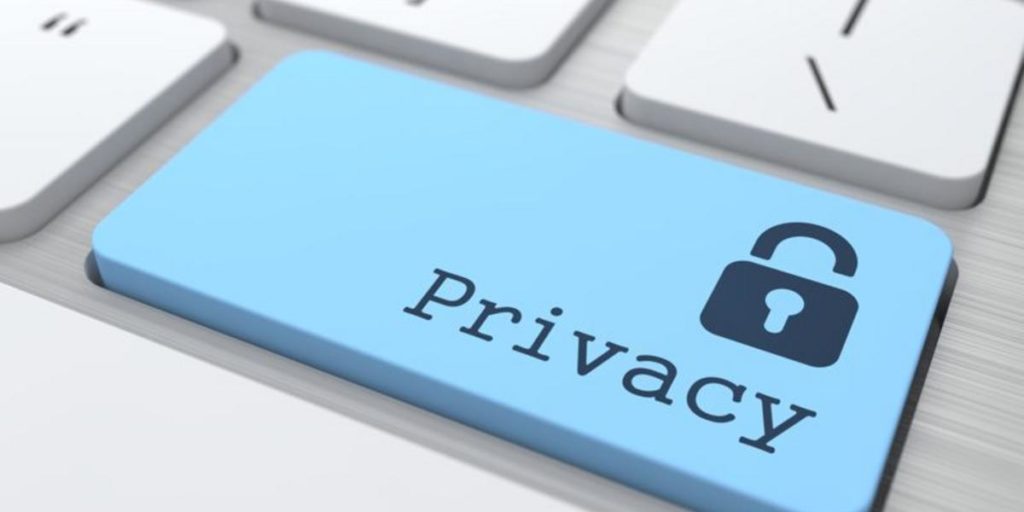 For example, in 2004, a Chinese reporter, Shi Tao, was sentenced to prison after Yahoo disclosed his details, as well as his email address, to the Chinese government. According to them, Tao was 'disclosing state secrets', for which he was sentenced to 10 years in prison. If he had used a VPN to secure his activity logs, his emails would never have been leaked in the first place since data encryption ensures your data is never leaked to the government or third parties.
Enabling international journalism
All security reasons aside, a VPN will also open up a world of opportunities when it comes to international sources of information. For example, if you are researching international cases or stories, and you need access to the local government's files, you won't be able to do so. So, if you are looking into an investigation happening in Germany but are located in the United States, chances are you'll need a German IP address to access all the information and evidence on governmental websites. Getting a foreign IP address will grant you access to publications that are geo-restricted, and would save you time traveling abroad to get the data. In order to get a foreign IP address, you need a VPN, and preferably one with many proxy servers worldwide to give you more options (countries) to choose from.
How does a VPN work to help journalists?
As we mentioned already, a VPN can help you avoid almost all unpleasant situations related to exposing information. First of all, by using a VPN, you can make sure that communications with sources, as well as fellow journalists, stays private. Opting for a VPN provider with a zero-logging policy will make sure that your data and information is not being stored, including IP addresses and timestamps. Picking a VPN with 256-bit AES encryption will also ensure that you remain anonymous while you're browsing or streaming videos, and no one will be able to track you down.
Secondly, a VPN will get you a foreign IP address from any country where the provider has proxy servers. This means that whilst sitting in the comfort of your writing corner at home or in the office, you can access reports and publications that are only available to locals within those specific countries. This will save you time both traveling and looking for ways to get permissions, since a secure VPN does this within minutes and hassle-free.
Conclusion
Life as a journalist can be both exciting and nerve-wracking. If you want to avoid the hassle of worrying about your privacy, or even more so, your sources' privacy, you'll need to make sure that your information is secure and cannot be traced back to you. By picking one of our recommended VPN providers, you will be able to keep all your information and personal data protected, and start browsing wider ranges of international content relevant to your research.
Are you a journalist? What do you intend on using your VPN for? Leave us comments and suggestions below!