We are reader supported and may earn a commission when you buy through links on our site.
Learn more
Best VPN for ABC Go and Freeform Go in 2021: Unblock the Service from Anywhere
If you're a US citizen abroad, you don't have to go without access to your favorite streaming content like on Freeform Go and ABC Go–so long as you have the right VPN, that is. Today, we cover the best providers for spoofing a private US IP address to access geoblocked websites abroad, plus how to use them.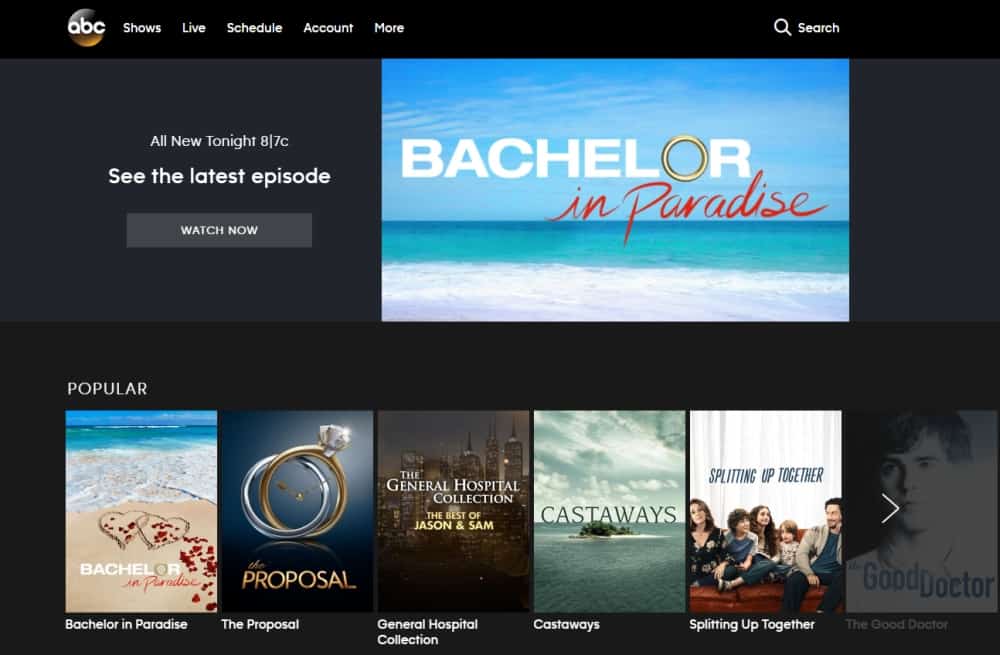 TV has become an increasingly online business in the last decade. Networks that used to confine their content to broadcast channels have branched out to embrace the digital world, putting up both old and new shows for users to stream live on the internet. Regularly browsing massive on-demand movie catalogues and binge-watching entire TV series have become common occurrences, and networks like ABC are eager to cash in on the movement.
Both Freeform Go and ABC Go are online incarnations of the Disney-owned American broadcasting channel called ABC. The services deliver hundreds of shows, live events, movies, and more, all accessible with a few clicks from your web browser. All you need is an existing subscription with a compatible service and to be located in the U.S. (or have an American IP address). Then you have a ticket to unlimited content at your disposal.
Freeform Go and ABC Go are blocked outside the US, but you can regain access with these VPNs:
NordVPN – Best for US IP – NordVPN offers more American servers than you'll find other providers offer in total, spoiling you for choice in selecting a virtual IP to unblock ABC Go and Freeform Go. Stream in complete privacy without buffering with the next-gen NordLynx protocol.
Surfshark – Offers automatic provisions which "just work" to access geoblocked streaming services abroad.
ExpressVPN – One of the fastest VPNs, offering low-latency connections and rotating IPs for sneaking past VPN blacklists.
CyberGhost – The easy choice for the less tech-savvy, just click "unblock streaming" and enjoy!
PrivateVPN – A smart choice for power users who like to tinker with VPN settings for optimal performance.
PureVPN – Not just a VPN, but a complete cybersecurity suite with adblocking, web filtering, and more.
To keep your information secure each time you stream–and to ensure you can access ABC Go and Freeform Go from anywhere you want–it's always a good idea to run compatible VPN software on your device. Below, we'll cover all the ins and outs of setting up the best VPN to use for ABC Go and Freeform Go.
30-days money back guarantee
Accessing ABC Go & Freeform Go
Everybody's familiar with watching shows on the television. You turn on your device, flip through the channels, and that's it. Accessing content on streaming services like ABC Go and Freeform Go can be a little more complicated, however. Let's take a look: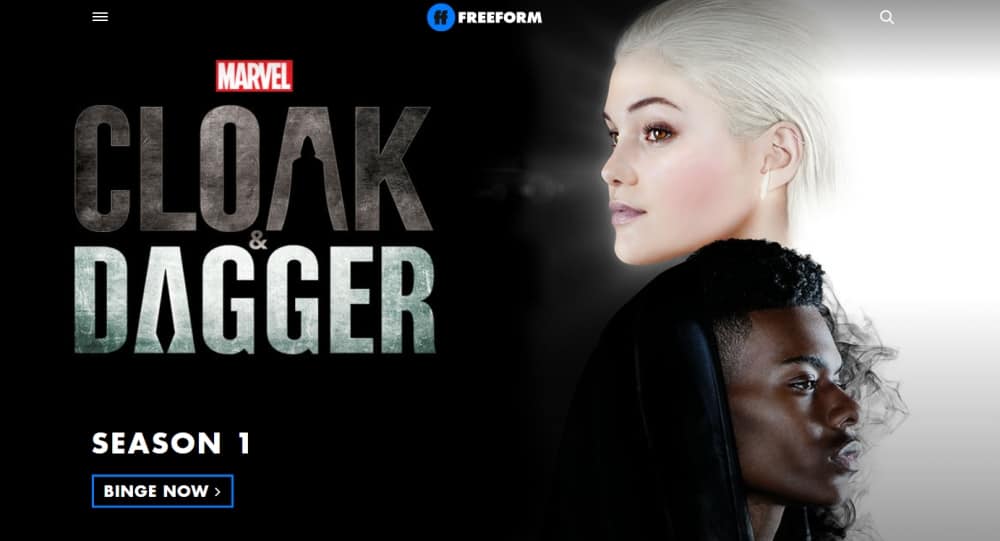 Live and On-Demand
Both ABC and Freeform Go offer two broad types of content: live airings and on-demand videos. The former are shown on a schedule made available on each website. At different times different episodes will be on, all you have to do is start the stream, sit down, and enjoy.
On-demand content allows you to catch up on old episodes and previously-aired shows. This part of the service is a lot like Netflix or Hulu in that you can watch what you want, when you want. In the mood to binge the Freeform drama Alone Together? All the episodes are there, just grab some snacks and get started.
Freeform Go vs ABC Go
Both Freeform Go and ABC Go are owned by the Disney-ABC Television Group. At first glance they seem like strikingly similar services, as both stream shows owned by the same companies and require the same login information. The type of content delivered by each of these channels is surprisingly unique, however.
Freeform Go is the web-based streaming service tied to the Freeform channel. Freeform mostly broadcasts programming geared towards teenagers and young adults aged 14-34. Much of its content is also skewed towards women as a prime demographic.
ABC Go promotes a wide range of family-friendly content, including made for TV movies, TV series, one-off specials, mini-series, and more. Its programming is aimed at a more general and slightly older audience than Freeform, however. On ABC Go you'll find things like soap operas, daytime dramas, talk shows, news programs, and more.
Access Requirements
Both ABC Go and Freeform Go are technically free, but they have the same access requirement that some people may need to pay for in order to start streaming. To start streaming from either of these services, you'll need to log in using an existing cable TV provider (Spectrum, DirecTV, Xfinity, etc.). There's no additional charge once you log in.
Alternatively, if you don't have an account with a cable TV provider, you can subscribe to either service through Hulu, YouTube TV, Sling TV, PlayStation Vue, and other online-only sites. This is often less expensive than getting cable TV, and you won't end up paying for channels that you never watch.
Why Use a VPN with ABC Go and Freeform Go?
Using a VPN adds privacy and flexibility to your ABC Go and Freeform Go viewing experience. Without a VPN, data that you send across the internet leaves your device completely unprotected. There's nothing stopping anyone from monitoring your activity, censoring your connection, or tracking down your real world location. There's an inherent lack of privacy when you don't have a VPN, and on certain devices and in certain situations, it's downright dangerous, too.
Using a VPN means encrypting everything that leaves your computer, hiding it from prying eyes. No one can tell what you're watching or which sites you visit, and it's impossible for anyone to track down your location, as well. VPNs also give you virtual location variability to help you stream movies from other regions. If you've encountered a proxy error stopping you from watching Netflix or Hulu content, firing up a VPN and switching servers can fix it right away.
What Makes a Good VPN?
We've simplified the VPN research process by outlining the most important features you should be aware of when looking for a good service. We used these very same criteria to select our VPN recommendations listed in the next section. Use the info to ensure you get the fastest, most secure, and all-around best VPN to use with ABC Go and Freeform Go.
Top VPNs to Unblock ABC Go and Freeform Go Anywhere
Ready to access your favorite content abroad? Sign up for one of our recommended VPNs below, for fast and secure ABC Go/Freeform Go streams: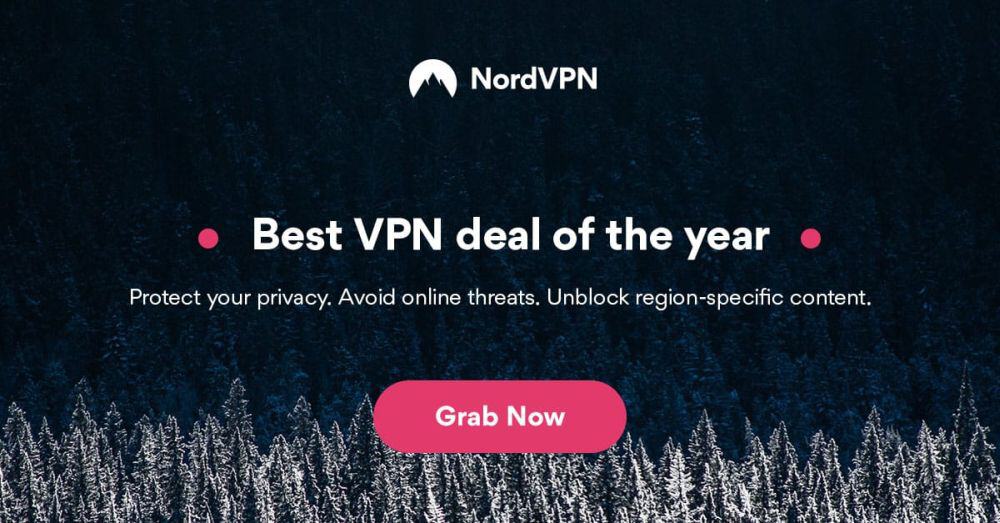 NordVPN offers some of the best features in the VPN world, most notably a massive network of servers. The list is growing all the time, but currently users can connect to more than 5,500 servers in 59 countries, more than double the number of the nearest competitor. With NordVPN, you can always connect to a fast server, no matter where you live, all while having full access to unique features like double encryption and anti-DDoS protection.
NordVPN provides a zero-logging policy that covers everything from bandwidth to time stamps, traffic to IP addresses. Your activity is never recorded or shared with third parties, guaranteed. Backing these features is 256-bit AES encryption on all data, an automatic kill switch, DNS leak protection, and a host of customizable encryption features.
Read our full NordVPN review.
Pros
Very fast speeds make this a strong choice for 4K streaming
Extensive server park of over 5,400 different servers
No IP/DNS leaks found
Based in Panama
Customer Service (24/7 Chat).
Cons
Some servers can have average d/l speeds
Apps can be a bit cumbersome to use.

Surfshark has fast become one of the market's leading VPNs for spoofing a US IP address. It makes sense too, as a large portion of their network (numbering 3200+ servers in 65 countries in total) is dedicated to covering American locations, giving you ample choice in selecting a virtual IP you need to unblock ABC Go and Freeform Go. In addition to standard connections, there are also options for static IPs and multi-hop routing, giving you even more flexibility in bypassing geoblocked content.
Privacy-wise, there's little to criticize Surfshark on; they offer 256-AES-GCM encryption standard across their network, which dovetails nicely with the optional obfuscation, smart DNS, and NoBorders anti-censorship methods to intercept and defeat Internet restrictions before you notice. Surfshark's network speeds are fast as a rule, and they never discriminate on what you do with your VPN, pledging never to keep logs.
Pros
Unblock VoIP in oppressive regimes like WhatsApp, Skype, Discord, and more
Over 800 servers in 50 countries worldwide, and constantly growing
TrustPilot 4.3/5 rating
Zero logging policy ensures your activity can't be used against you
Refund requests are simple and fast–no waiting or hassle.
Cons
Speeds occasionally suffer a noticeable drop
Power users may wish for more settings to fiddle with.
Read our full Surfshark review.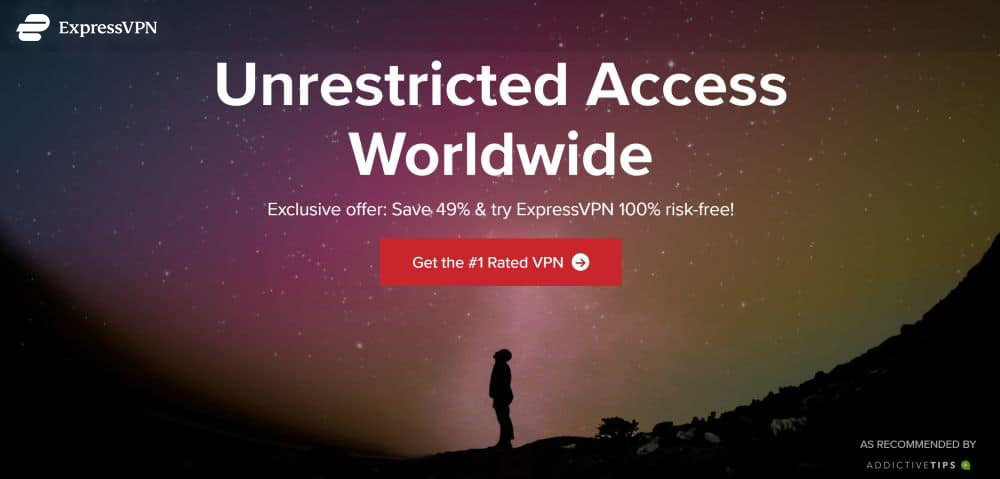 ExpressVPN has a stellar reputation for being one of the fastest and most secure VPNs. It provides loads of smart features thanks to lightweight and intuitive apps on a variety of platforms, even mobile devices. ExpressVPN runs a network of over 3,000 servers in 94 countries around the globe, each delivering fast connection speeds for incredible HD video streams. You can finally watch secure movies from any device without staring at buffer screens.
ExpressVPN's protection features ensure that you are always safe on the internet. Data is secured with 256-bit AES encryption and backed by a zero protocol policy for traffic, DNS requests, and IP addresses. The automatic kill switch and DNS leak protection features also provide a reliable safety net in the event of accidental disconnect or another internet problem.
Read our full ExpressVPN review.
Pros
Unblocks US Netflix
94 countries, 3,000+ servers
Very simple and easy to use
No logs for personal data
24/7 Live Chat.
Cons
Expensive month-to-month plan.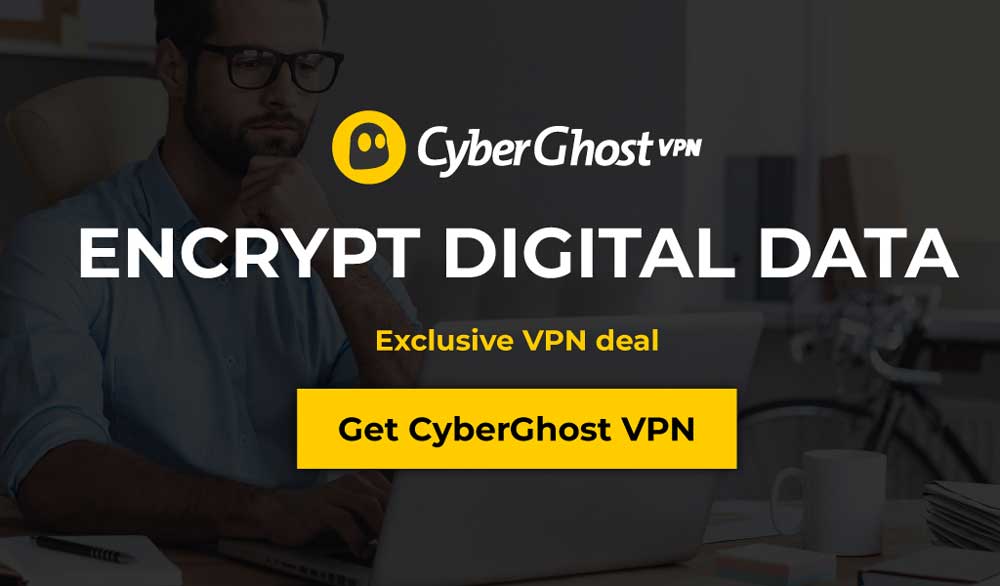 CyberGhost is one of the most reliable VPNs on the market, and it has smart software and fast servers to match. Much of this success is thanks to a huge network of over 5,900 servers in 90 countries, allowing CyberGhost to deliver unbelievable speeds around the world. No buffering delays or internet slowdown, only fast connections to any device accessible with just a few clicks.
CyberGhost's privacy features keep you secure with 256-bit AES encryption on all data, a zero-logging policy on traffic, time stamps, and IP address, and both DNS leak protection and an automatic kill switch. These foundational features hide your identity each time you go online, allowing you to connect with fully encrypted data no matter where you travel.
Read our full CyberGhost review.
Pros
Unblocks US Netflix in App
3,600+ servers, 55+ countries
Apps for ALL devices
Strict no-logs policy
24/7 Live Support.
Cons
Sometimes experiencing average speeds.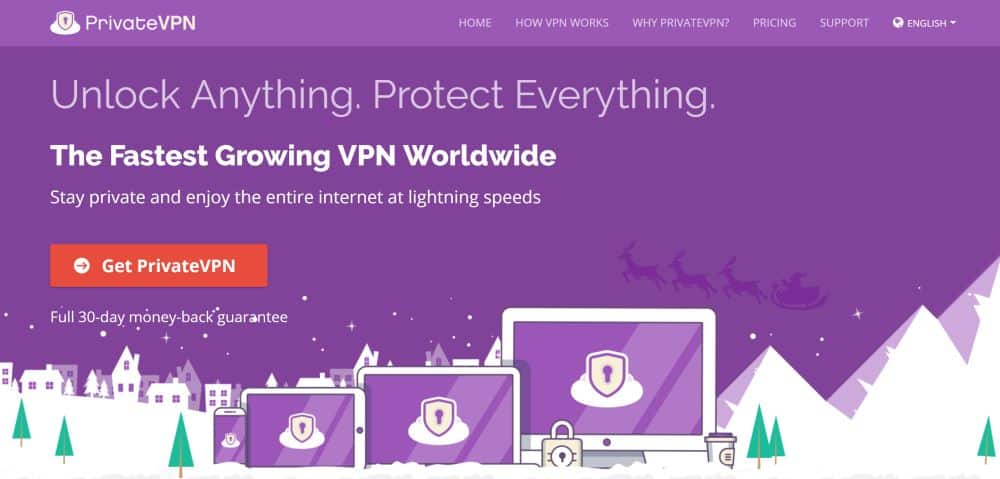 PrivateVPN has a well-balanced service that's smart, simple, and easy to use. The company offers an excellent mix of speed and security without compromising on either, so you can stay safe when streaming HD movies or TV shows no matter where you live. PrivateVPN accomplishes this with lean and lightweight software, too, making it easily accessible from a variety of devices, including desktops, tablets, and both Android and iOS smartphones.
This provider runs a dedicated network of over 150 servers in 60+ countries, enough to deliver speed and location variety without sacrificing reliability. PrivateVPN locks down all data passing through its network with 256-bit AES encryption, and keeps your connection safe with an automatic kill switch, DNS leak protection, and a zero logging policy on traffic, too.
While at its core PureVPN is VPN service, it also offers a comprehensive security suite that protects you from a wide range of online cyber threats. With PureVPN, you'll have anti-virus protection, malware shields, app blocking functions, and DNS website filters built into a single package. Just download the software, activate the extras, and you're safe.
PureVPN provides handy privacy features on top of its unique offerings, too. It begins with a zero-logging policy on traffic and continues with an automatic kill switch, 256-bit AES encryption on all data, and DNS leak protection. These features work together to keep your data secure no matter what. And with PureVPN's self-owned network of 2,000+ servers in 140+ countries, you're guaranteed a fast connection at all times, as well.
Read our full PureVPN review.
How to Use a VPN to Watch ABC Go and Freeform Go
After you've selected and signed up for a reliable VPN using the recommendations above, you're almost ready to securely watch ABC Go or Freeform Go. Follow the steps outlined below to finish things up.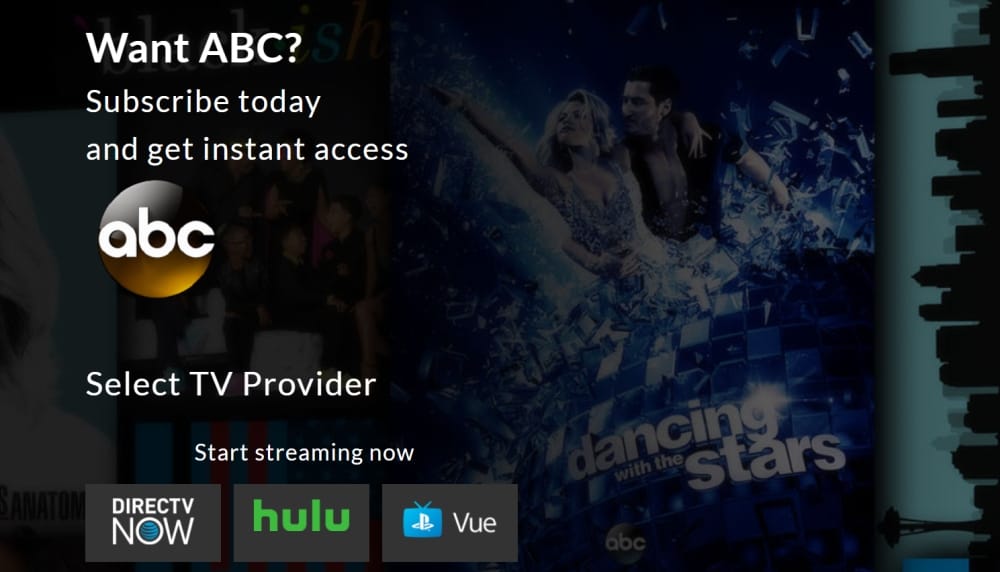 Step 1 – Set up Your VPN
Modern VPN companies have gone out of their way to deliver software and apps that are easy to install. Most of them practically do all the work themselves, leaving you to spend more time enjoying their benefits.
Sign into your VPN's website and download the app for your device.
Install the app, launch it, then enter your login credentials.
Open the server list and choose one in an appropriate country.
Connect to a server in the U.S. and give the VPN a few moments to resolve the link.
Minimize the VPN or let it run in the background.
Step 2 – Verify Your IP
After connecting for the first time, take a quick moment to verify your IP address. This is an important step to ensure you're getting the anonymity and IP variability promised by your VPN. Otherwise you won't be able to stream anything securely.
Make sure your VPN is active and connected to a server in the U.S.
Open a web browser on the same device and go to ipleak.net.
Wait for the page to load and run an IP address lookup.
Look at the box at the top beneath "Your IP address". If it shows a country other than the one you're currently in, the VPN is working correctly.
Step 3 – Visit Freeform Go or ABC Go
With a VPN running in the background and verified to be working, you can now start streaming. Choose either Freeform Go or ABC Go, then follow the steps below to kick off the stream.
Make sure your VPN is online and connected to a U.S. server.
Open a web browser and visit ABC Go or Freeform Go.
Browse the service and look for a show or movie you want to watch, then try playing it.
Some content on Freeform Go and ABC Go can be watched for free, no login required. Most shows will redirect you to a sign-in page instead of starting the movie, however. When this happens, simply choose your cable provider from the grid.
Sign into the website using your cable provider details. You will automatically be redirected back to the video once the process completes.
Enjoy watching your secure content.
As an alternative, you may want to stream Freeform Go or ABC Go content using an official mobile app. If this is the case, simply download the software to your device, run your VPN in the background, then choose which video you want to watch.
Conclusion
ABC Go and Freeform Go offer a lot of content you can watch with very little effort. By deploying a reliable VPN, you can stream movies and entire TV series with complete privacy, from any device, and from anywhere in the world, no restrictions.
What are you most looking forward to watching with your VPN? Did you have any issues following our guide? Leave us your thoughts in the comments below.