We are reader supported and may earn a commission when you buy through links on our site.
Learn more
Why is my VPN connection so slow? And what to do?
If you've ever wondered why your high-powered VPN is slowing down your Internet connection, this guide is for you. We teach you about how encryption overhead bogs down your speeds, why some providers throttle your connection, and what to do about it. You'll also learn about the best VPNs that prioritize fast speeds, so you can download, stream, and browse without buffering.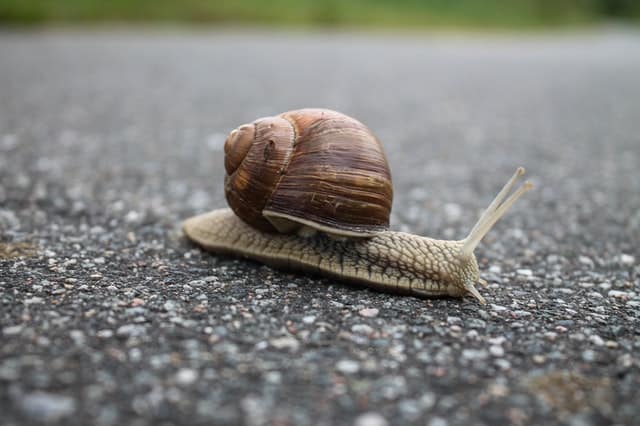 VPNs have a tendency to slow internet connections down, at least a little bit – it's part of the nature of the beast. However, if you've ever been so bogged down while downloading or surfing to the point where you have to actively wonder "Why is my VPN connection so slow?", then something is wrong. Don't worry — we'll walk you through the troubleshooting process.
Stop wondering why your VPN is slow, switch to these blazing-fast providers:

NordVPN – Best Performing VPN – Once upon a time NordVPN was considered slow, but no longer. Their massive server network is continually upgraded, delivering the most consistent performance on the market.
Surfshark – Lean-but-mean server network, advanced protocols, and preemptive adblocking.
ExpressVPN – A top contender for fastest VPN in the world.
CyberGhost – Quick speeds by default, with preconfigured profiles to maximize performance depending on the task.
PrivateVPN – Entirely self-owned and operated server network provides exceptional speed and stability.
It might seem like speed should be a simple matter, but in reality there are a lot of things to consider: bandwidth limits and latency form the foundations; but server distance, the speed of your own network, and the protocol type that you use are some more factors to that come into play. So when you experience speeds with your VPN that are absolutely dragging – more than just a small, minor loss – you may have a problem in one of those areas, or another. Read on to figure out what may be wrong, and more importantly: how to fix it.
30-days money back guarantee
Speed = throughput + latency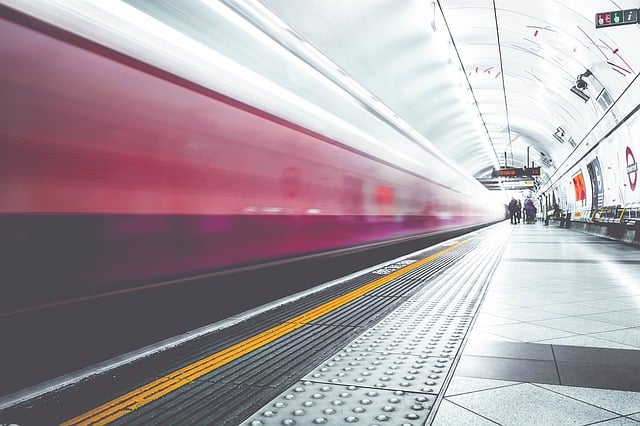 Speed is, at its basest level, the sum of these two things. Throughput is bandwidth, or the amount of data that can be transferred in a specific amount of time. It's usually expressed as MBps (Megabytes per second) or Mbps (Megabits per second), or even as Gbps (Gigabits per second), which is 1000x the amount of the same amount of megabits every second – super fast.
Latency is the other half of speed. It's the amount of time between the sending of a request (i.e. clicking on a website link) and the receiving of a response from the server you're trying to access (the website). When you use a VPN, your latency gets lengthened because the data requests have to route through your VPN server before reaching the destination server, and back the same way. Most of the time, you shouldn't even notice latency, as it's measured in milliseconds (1/1000th of a second) so your data packets will arrive to your device only a fraction of a second later than if you weren't using a VPN. Even if you're streaming something, the entirety of the data packet (video + audio, in this case) will remain in sync, so you shouldn't even notice – everything will arrived together, just a split second later.
The place where latency really matter is in real-time gaming, like playing PUBG. In those cases, you need to pick a VPN that's as close as possible to your location or the location of the game server to minimize lag.
Between throughput and latency, if your bandwidth is restricted or overloaded, and you're suffering from high latency – you can wind up with very slow VPN connections.
What are the absolute fastest VPNs you may ask
That said, before we go on, here's a quick overview of a handful of VPNs that have proven themselves to maintain high connection speeds and have resources to help you improve them if you run into trouble: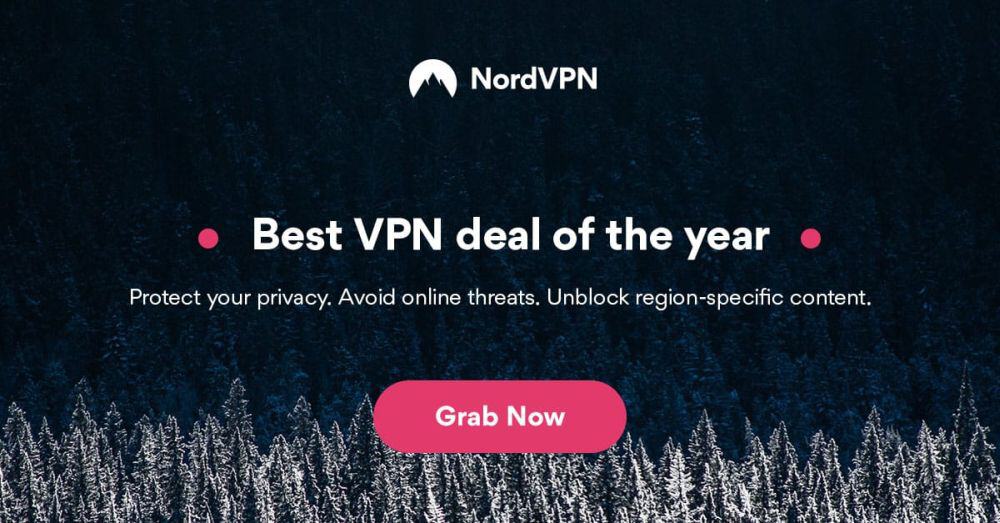 NordVPN gives you incredible power to tailor your VPN connection, with over 5,800 servers in 59 countries. Of course, NordVPN doesn't relax its strict security standards simply to inflate their numbers: no matter which node you connect to, NordVPN provides military-grade 256-bit AES encryption, a zero-logging policy that's one of the most complete around, and some of the fastest speeds available.
Plus, there are numerous specialty servers to choose from (guaranteed to appeal to power users, and maybe more casual ones too): Onion over VPN (for ultimate anonymity), Anti-DDoS, P2P (optimized for best performance), and more.
NordVPN makes choosing your server easy, even fun, with a graphical map – so finding the closest server to you for your use-case couldn't be simpler.
Read our full NordVPN review.
Pros
Unblocks American Netflix
Over 5,400 servers in 61 countries
Up to 6 simultaneous connections
Retains no metadata of your browsing
24/7 Live Chat.
Cons
Some servers can be slow and unreliable
Can't specify City or Province in App.

Surfshark is a relatively new provider, having launched in 2019, but this is a huge benefit in terms of speed. They've done completely away with the outdated encryption and tunneling protocols of the past in favor of only the most modern provisions.
Surfshark establishes connections between your device and its network using either OpenVPN (usually for desktop computers) or IKEv2/IPSec (usually for mobile). However, they also offer the cutting-edge WireGuard protocol which has been optimized for the best speeds possible. The 256-AES-GCM cipher is used to secure your connection, which is itself a highly efficient method.
With a network numbering 800 servers in 50 countries, it's always easy to find a nearby connection. And, Surfshark also pre-emptively blocks out ads and popups from loading, further speeding up your connection while preserving your mobile data.
Finally, every Surfshark subscription is backed by a strict no-logging policy.
Pros
Unblock 15 international Netflix libraries, including the US and Japan
Get a static IP from US, UK, Germany, Japan, or Singapore
CleanWeb mode blocks ads and popups before they load, saving your mobile data and speeds
Independently audited privacy practices
Refund requests are simple and fast–no waiting or hassle.
Cons
Server network is not nearly as expansive as major competitors
New-kid-on-the-block status may not instill same trust as larger providers.
Read our full Surfshark review.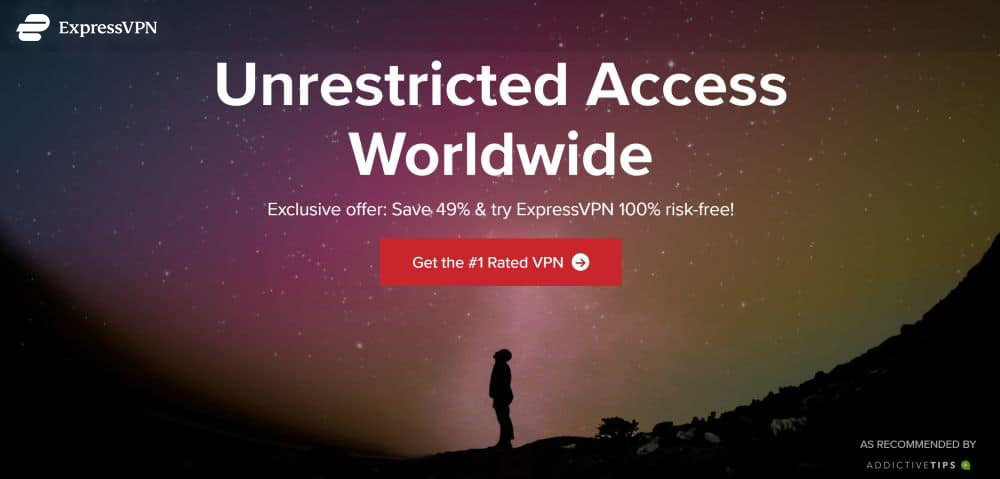 ExpressVPN is one of the fastest VPN providers on the market today. Offering unlimited bandwidth, no speed caps or throttling, and zero restrictions on P2P networks or torrents, you get blazing speeds with this top provider.
ExpressVPN even offers a handy built-in speed test for desktop that allows you to find the fastest server available – so say goodbye to buffering video or endlessly loading downloads. They also offer 256-bit AES encryption through OpenVPN; but also aside from UDP and TCP, they also offer 3 other protocols to help you get the right balance of speed or security that you need.
With more than 3,000 servers in 94 countries, ExpressVPN has a powerful, established network of servers to choose from, and hard-to-beat customer service backing it up.
Read our full ExpressVPN review.
Pros
SPECIAL OFFER: 3 months free (49% off - link below)
Super fast, reliable connection
Secure encryption & VPN protocols
Strict no-logs policy
Customer Service (24/7 Chat).
Cons
Max 3 simultaneous connections
Slightly more expensive than some other options.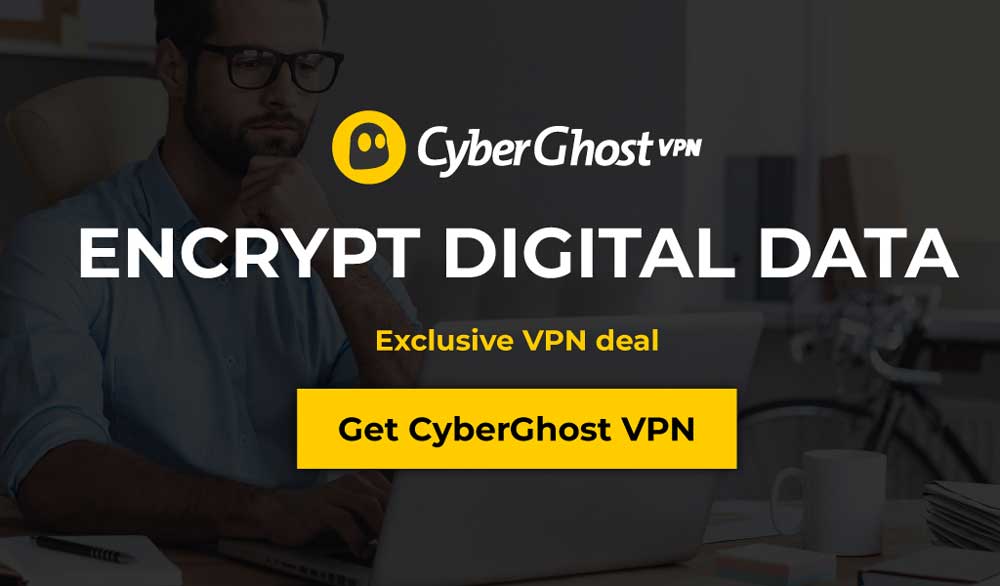 If you want premium speeds wrapped in an impeccably easy-to-use package, look no further: CyberGhost has you covered. After a dead-simple installation, CyberGhost presents you with 6 simple preconfigured profiles, already optimized for some of the most common use-cases. That includes surfing or torrenting anonymously, unblocking streaming or basic websites, protecting your Wi-Fi connection, and choosing your server. Just click one and all the best settings are applied, allowing you to enjoy ultimate protection and optimized performance.
Of course you also get the same great 256-bit AES encryption you're already coming to expect and an immaculate zero-logging policy. Unlimited bandwidth, no speed caps, and more than 6,300 servers in 89 countries completes the package, and allows for robust VPN connections no matter where you go.
Read our full CyberGhost review.
Pros
SPECIAL OFFER: 79%OFF
Torrenting allowed
Robust encryption standards
No logs policy
24/7 Live Chat Support.
Cons
Can't unblock some other streaming sites.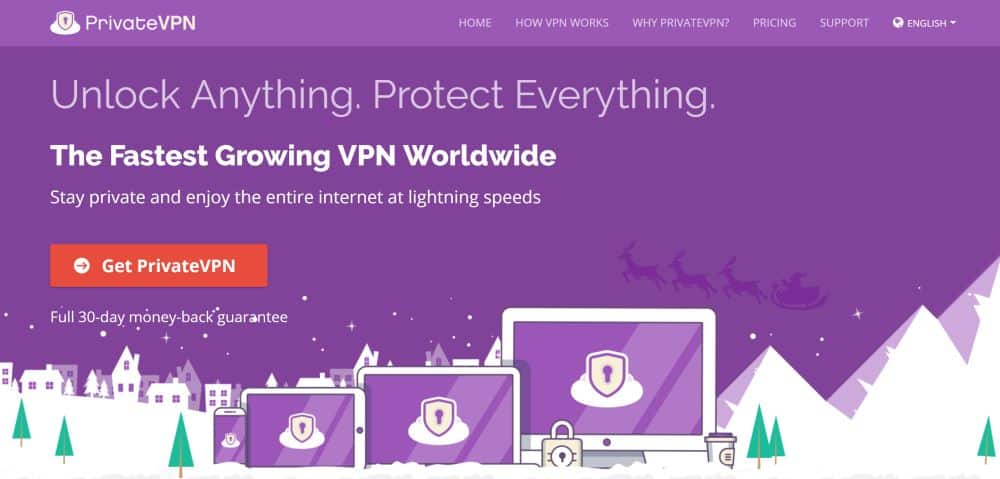 PrivateVPN slinks in quietly, with just over 150 servers in 60+ countries – but soon the provider roars its challenge to the others: can they offer such balance and reliability in both speed and security? PrivateVPN offers 256-bit AES encryption as its default, along with the option to switch from UDP to TCP or other protocols. You can also downgrade your security to 128-bit AES to get a boost in speed – but you may not need it. Despite its relatively small size, PrivateVPN performs reliably well in tests, providing more than enough speed to stream, download, and browse with ease. This is in large part due to the fact that PrivateVPN purchases its server capacity directly from the IP transit provider, rather than overburdened hosting companies most other VPNs use.
Although short on frills, PrivateVPN delivers where it counts: unlimited bandwidth, full support for mobile devices like Android and iOS, and easy-to-use menus no matter the device.
Read our full PrivateVPN review.
What affects VPN speed?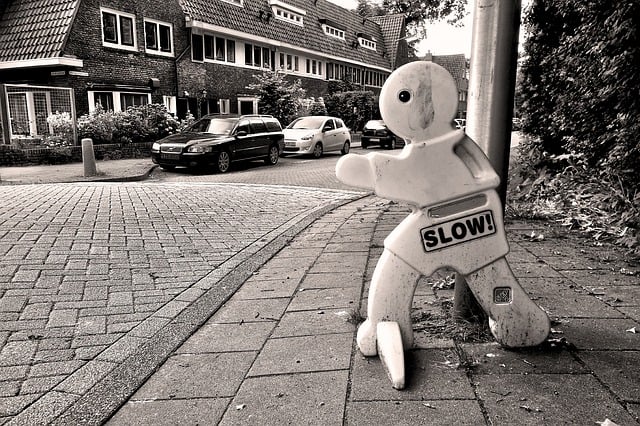 So with a high-level overview of the reason why your VPN connection is slow, the obvious next question is, what's causing your problem specifically? Let's take a close look at the factors we mentioned earlier:
Server location
The further your data has to travel to reach your chosen VPN server, and the further your data has to travel from the VPN to your intended website, game, or service, the slower speeds will be (latency). With longer distances, not all of the data packets you send will reach the destination you intended. The further that distance (think: 1,000's of miles or kilometers), the greater the chance of losing a packet.
Plus, the overall Internet is not just one network – with so many countries, that would be impossible. It's a series of interconnected networks that are owned by governments, businesses, and organizations. The more of these networks that your data has to travel over to reach its destination, the slower it becomes. This is called peering, which is the terms and priority by which data is exchanged from network to network.
Taking it even further, there are international bandwidth limitations, too. Underwater fiberoptic cables connecting Australia's network to other ones are more limited than others: they can only carry a very finite amount of data at once. That results in slower speeds and greater latency.
Server bandwidth + overload
When you connect to a VPN server, you get a certain amount of bandwidth. Some providers (free VPNs, ahem) will cap the bandwidth per user at a specified amount. Others will spread the available bandwidth as efficiently as possible to all the users on that server. But the thing is, each server has a limit called "server load." Server load is the amount of total bandwidth that's currently being used and directly related to the number of users sharing that server at once.
For example, if a server has a maximum bandwidth capacity of 1000Mbps and there are 100 people on that server, each is getting an allocation of 10mbps. That said, though, some VPNs use "smart" bandwidth allocation, which shifts more bandwidth to users who need it more (i.e. P2P, torrenting, streaming, etc.), and away from those who aren't using their full 10mbps (in this example). So, the more people who are connected to the same server as you = the slower it will be.
Encryption level/protocol type
Depending on what encryption protocol you use can have an impact on your speeds, too. Encrypting your data stream adds extra data, so added encryption = lost bandwidth = slower speeds. Thus, less encryption = less bandwidth added = faster speeds.
Most VPNs now use OpenVPN, which offers the optimal blend of security + speed. Some VPNs (like those above) give you an option with OpenVPN to choose between UDP or TCP. TCP stands for Transmission Control Protocol and includes error checking that confirms that every packet has been delivered. UDP stands for User Datagram Protocol and doesn't check that every packet has been delivered. The extra step in TCP results in it being slower; the removal of that step with UDP means the latter tends to be faster.
Firewalls/antivirus
Firewalls don't normally impact a VPN's performance – unless they're configured to interfere with VPN traffic specifically or your CPU's performance. In those cases, your speeds may be slowed down or blocked entirely. Similarly, your local security software – antivirus, antimalware, etc. – scans every in- and outgoing data packet, which could be slowing down your connection.
Network setup
Sometimes, you may encounter slower speeds connecting by Wi-Fi instead of via LAN cable. You can also encounter slow speeds by setting up your VPN through your router, rather than your device itself. Routers are affordable because they don't need the most advanced CPU to be effective – but that means that even last year's smartphone is faster than your router.
VPN algorithms/routing
The way that your VPN routes your traffic between multiple servers in the same physical location can have a large impact: newer, less experienced, or simple low-resource VPN providers may do this inefficiently, causing your speed to slow to a crawl.
RELATED READING: Best multi-hop VPNs
ISP connection speed
No matter how fast your VPN is, if you only have a 10mbps internet connection from your ISP, your VPN won't be able to overcome it and give you 50 or 100mbps. It will always be limited by the speed of the connection you're using to access the VPN server.
Tips to speed up your VPN connection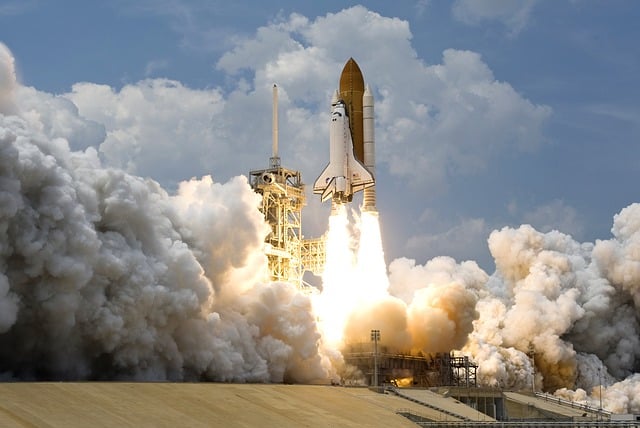 Thankfully, there are some measures you can take to diagnose and/or speed up your internet connection when using a VPN.
Check your speeds
First, to get a good idea of whether your VPN is the culprit here, check your internet speeds with and without it connected. Speedtest.net is one tool that can help you with this. Just visit the page with your VPN disconnected and take note of the speeds it shows. Then, connect to your VPN and revisit the page.
Use a faster, more premium VPN
Free VPNs, by their nature, tend to provide slower internet speeds. They have a more limited infrastructure, and if the provider offers a paid version, the paying users get priority. Even some paid VPNs limit things like bandwidth, so your best bet is to go with a premium, unlimited-bandwidth provider, like ExpressVPN or one of the others we suggested.
Change servers
If you're connected to a distant or overloaded server, you're speeds will likely be negatively affected. The closer the server you're connecting to, the better your speeds tend to be. So visit your VPN's server list and choose one that's closer to your real location.
Change encryption protocols
As mentioned earlier, most VPNs default their encryption to OpenVPN, which comes in 2 protocols: TCP and UDP. TCP checks itself to make sure that all its data arrived correctly and is more commonly used; UDP does not check itself. While both have strong encryption, UDP is faster – so try switching to UDP if your provider gives the option.
Change encryption level
OpenVPN is typically the best protocol for both speed and security with your VPN, but if you're encountering consistently slow speeds it may be worth trying L2TP/IPSec. It has less security, but may help you get past filters that are slowing down OpenVPN traffic.
Change ports
Internet traffic is routed through different ports to keep traffic from various sources separated. The connection between your device and your VPN uses one of these, and sometimes ISPs will slow traffic at specific ports. So if you're connected to one of these ports that are being throttled, your speeds will suffer. Try switching your VPN connection through another port.
Use a wired connection
Wireless connections like Wi-Fi rely on a shared channel to send data between multiple devices. Using a wired (LAN) connection can help you boost your speed tremendously. The downside is that you need to connect your device directly into your router, so your freedom is limited by the cord.
Disable local security
We don't recommend this lightly, as disabling your antivirus, antimalware, and the like opens you up to attack from these kinds of cyberattacks. But by scanning every in- and outgoing data packet, your antivirus software could be causing a slowdown. Disabling it may help.
Restart
Try restarting your modem or router. There may be memory leaks, and restarting could help. If you haven't updated or restarted your device in a while, that could be causing slow internet speeds, too. Try restarting it.
Avoid setting up your VPN on your router
While VPN routers are a great option when your VPN of choice isn't available on your particular device, you have to be careful. Any slowdown the VPN may introduce will be automatically translated to all connected devices, which can be frustrating for others in your household or office. Only use this option when you really need it.
Advanced options
If you're more tech-savvy or feeling adventurous (read: desperate), try some of these more advanced troubleshooting tips:
Run a traceroute. This can help you locate the area of congestion or network hop that is delaying your traffic. Try it both with and without your VPN connected.
Override the DNS. Although most VPNs advise customers to use their DNS servers to prevent privacy leaks, you can try testing out 3rd-party DNS servers, like Google's Public DNS.
Adjust the MTU. When you add encryption, Maximum Transmission Unit (MTU) size is reduced, which means some applications may not work well. Adjusting that size can help. This is somewhat complex and technical – you'll be best suited reading this excellent article on it.
Conclusion
There are a lot of factors that can affect the speed and overall performance of your VPN – we touched on the largest ones here. After reading this guide, you have the background knowledge and tools needed to attempt diagnosing your VPN's speed issue: start with a speed test to see if your VPN is the issue, and if it is, consider the remaining tips. You'll be streaming your favorite shows buffer-free in no time.
Have you encountered any of these speed issues with your VPN? Did you try any of the tips we laid out? How did they work for you? Let us know in the comments section below.