We are reader supported and may earn a commission when you buy through links on our site.
Learn more
Stop AT&T U-Verse Throttling – Stay Fast With a VPN
A large number of AT&T customers have been victims of U-Verse throttling–even if they didn't know it. But you don't have to settle for artificially slow Internet speeds if you install a VPN onto all your devices. With strong encryption to help hide your activity, you can ensure fast, buffer-free browsing, streaming and downloading on the U-Verse network.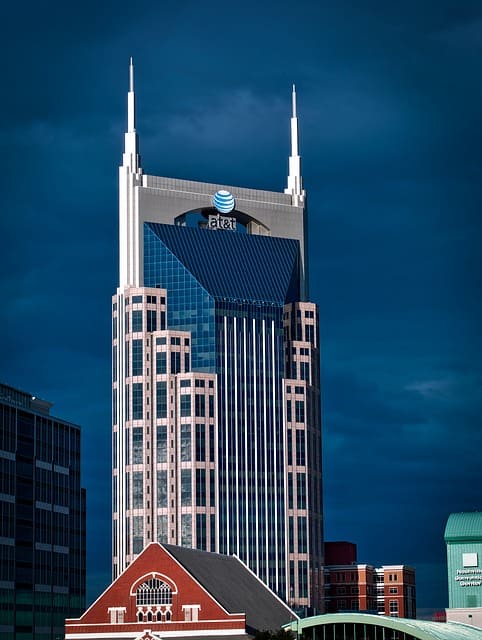 Net neutrality has been officially dead for months, and with its repeal (courtesy of the FCC's Ajit Pai), gone are regulations on ISPs' control over their users' internet connection. But even before Net Neutrality was struck down, ISP giant AT&T had a history of throttling its users' internet speeds – and we can now only expect it to be worse than ever. It's frustrating to not be able to stream, surf, download or game without lag, or to only be able to do so to a very limited extent.
But luckily, there's a way to stop AT&T from throttling your U-Verse subscription – a VPN.
Stop AT&T's unfair throttling of your U-Verse network with these secure VPNs:

NordVPN – Best for U-Verse – NordVPN has been confounding greedy ISPs for years, with military-grade encryption, a water-tight logging policy, and naturally fast network speeds.
Surfshark – Surfshark's modern VPN offering includes a litany of advanced tools needed to hide your activity from ISP tracking.
ExpressVPN – ExpressVPN is built for speed and security, making it impossible for your ISP to limit specific traffic like torrents.
CyberGhost – CyberGhost has a robust network with plenty of provisions to hide from AT&T's censors
PrivateVPN – True to its name, PrivateVPN ensures your data only flows through its self-owned servers, with not a byte of unencrypted data leaking out.
PureVPN – PureVPN is trusted by people all over the world to combat abusive internet restrictions.
In this guide, we're going to show you why and how a VPN can help, how to pick a trusty one, and more. Some of the other things we'll discuss are how to tell if you're internet connection is being throttled (and where), the few cases where a VPN won't help, and AT&T's murky history of slowing its users down.
30-days money back guarantee
VPNs – the best way to stop throttling
A Virtual Private Network is the best way to stop AT&T U-Verse throttling. VPNs are powerful, easy to use, and available to run on just about every device you can think of – from desktops to smartphones, tablets, Amazon Fire Stick, and even more. Further, they offer a strong layer of privacy by encrypting all your activity on its way to and from a provider-run VPN server.
Not even AT&T can crack a good VPN's encryption – and if they can't see what you're doing, they can't throttle you based on it. And if AT&T U-Verse is throttling you more generally, a VPN can still help. These types of ISP throttling "attacks" usually take place at port numbers, which are like doors in the internet for you data to travel through. VPNs can route your data through different ports, allowing you to bypass throttling that's taking place at a specific port.
What to look for in a VPN
But when you start researching and evaluating VPNs, it can get overwhelming and confusing very quickly. This is because, as you'll find, there are a lot of providers out on the market, and it can be hard to know who to trust. Our experts have spent hundreds of hours checking out the best ones – we avoided the free ones (learn more about the dangers of "free" VPNs here and here) and came up with a list of criteria to help you:
Speed – If you're reading this article, your primary goal is to stop your internet getting slowed down – so why use something that'll slow it down more? A good VPN will protect your online activity while maintaining as much speed as possible. Each of the VPNs we reviewed have excellent connection and download speeds.
Security – To make sure your data is truly private, you need powerful encryption. You also need things like DNS leak protection, automatic kill switches, and strong zero-logging policies to stay safe.
Size – A large VPN will give you more servers and ports to choose from, helping you beat AT&T U-Verse throttling, as well as geo-blocks and censorships. Having many servers available will also help you get online on the fastest ones available to you for your use-case.
VPNs that stop AT&T U-Verse throttling
Once you've done your research, take a look at our list of recommended VPN providers for stopping unfair ISP throttling and buffering: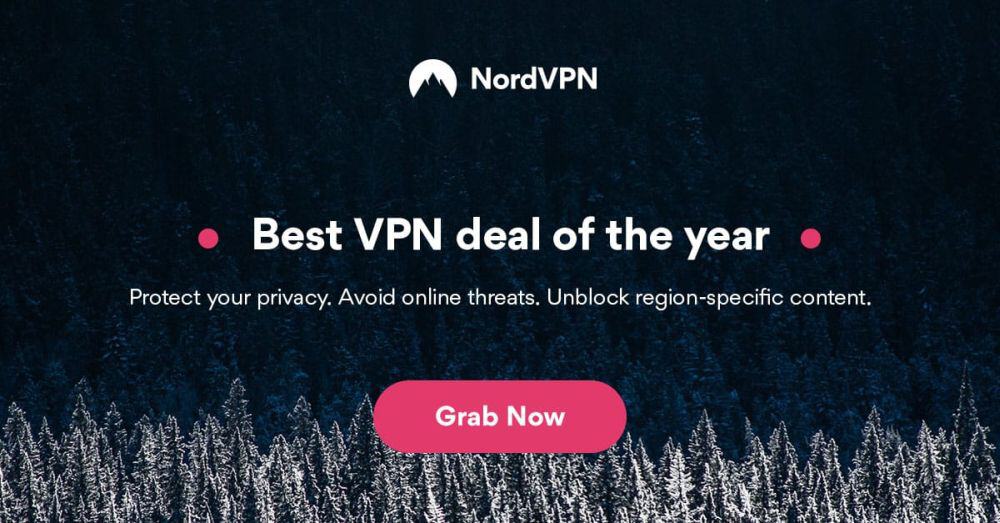 NordVPN is a powerhouse of security and encryption. Massive at over 5,500 servers in 58 countries, they're always growing and have the unique ability to devote certain servers to specific use-cases. In so doing, NordVPN gives you the option to pick specialty servers for things like Onion over VPN, Anti-DDoS, Double VPN, P2P, Dedicated IP address, and Obfuscated servers. With these servers devoted those use-cases, the settings are optimized to help you do those things even better than their "ordinary" servers.
But their "regulars" are no slouches, either – all of NordVPN's network offers military-grade, 256-bit AES encryption. The default OpenVPN protocol gives you a great blend of speed and security, but 4 additional options can help you boost your speed or beat tough geo-blocks. Optional CyberSec security toggles block ads and malware, keeping you extra safe, while custom DNS settings let you tweak things to your liking.
Finally, NordVPN also has one of the most complete logging policies in the industry, refusing to record your traffic, IP address, timestamps, bandwidth, or browsing history.
Read our full NordVPN review.
Pros
Very affordable plans
No bandwidth caps
2,048-bit SSL keys and DNS leak protection
Based in Panama
Money back guarantee policy.
Cons
Some servers can be unreliable
Apps can sometime be slow to connect.

Surfshark doesn't compromise when it comes to your privacy. They use the very same encryption used by the NSA (256-AES-GCM), and have ditched outdated tunneling protocols in favor of the speed-optimized OpenVPN, IKEv2/IPSec, and WireGuard.
What's more, their RAM-only server network obliterates any trace of your VPN usage metadata, while ensuring faster routing. There are over 800 servers to choose from, allowing you to spoof virtual IPs from 50 countries. No matter which you pick, you'll have the same access to Surfshark obfuscation, plus anti-malware/tracking/adware, and their powerful NoBorders anti-censorship provision.
Surfshark's mobile apps are particularly well-designed, with a minimalist interface that still offers plenty of configuration for power users. Surf, download, or chat in complete privacy with Surfshark's independently audited no-logging policy in place.
Pros
Reliably unblocks Netflix US, UK, Japan, and more
One of the first VPNs to implement RAM-only servers
Accepts cryptocurrency payments for enhanced anonymity
Independently audited privacy practices
Helpful 24/7 live chat with an actual human being.
Cons
Connection speeds won't impress users of other high-end VPNs
Apps may be too simplistic for power users.
Read our full Surfshark review.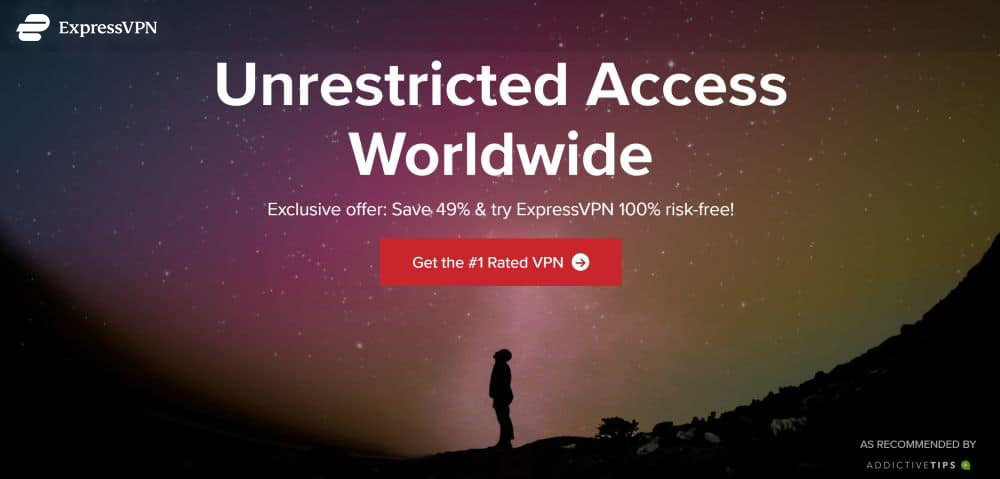 ExpressVPN offers you more than 3,000 servers across 94 countries. Plus, with unlimited bandwidth, no restrictions on P2P networks or torrents, and certainly zero speed caps or throttling, they're one of the fastest VPNs available today, especially for streaming video from services like Netflix and Hulu. And with 256-bit AES encryption, a DNS leak test, and automatic kill switch (desktop versions only), your data is kept packaged and safe from your ISP – and anyone else for that matter – so you can stop throttling in its tracks.
But, even though ExpressVPN has powerful encryption, it remains a lightweight software with a single-click interface that stays out of your way, allowing you to stream buffer-free, download fast, and browse seamlessly. They also boast a wide software availability ranging from mobiles like Android, iPhone, iPad, and even iPod, to browser extensions, Apple TV and Kindle Fire, as well as video gaming stations and even routers – so being able to protect all your devices is easy.
Read our full ExpressVPN review.
Pros
Works with US Netflix, iPlayer, Hulu and other services
Super fast servers (minimal speed loss)
Torrenting allowed
No logging policy well enforced
24/7 Customer Service.
Cons
Power-users configuration options.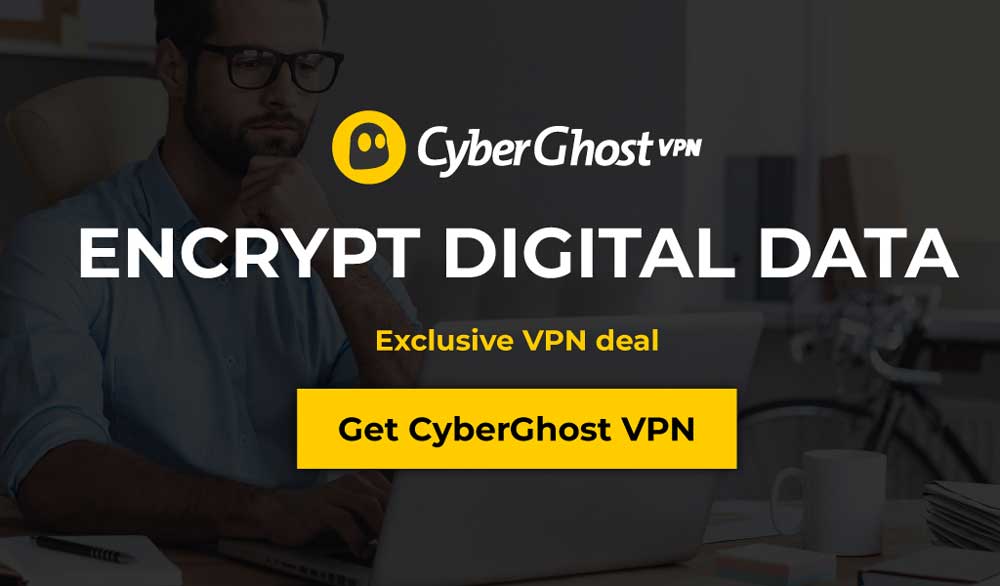 CyberGhost gives you over 5,500 servers in 80 countries to choose from. With best-of-the-best 256-bit AES encryption, connection guard, kill switch, ad blocker, and online tracking blocker, they'll keep you private and safe. And their immaculate logging policy protects you even further: they don't record anything but anonymous login events once a day on unusual users – and they don't even know your email address, making them double-blind to your online activity.
But despite strong encryption and an incredible zero-logging policy, CyberGhost remains excellent for one thing: their ease of use. A colorful, minimalist display greets, soon followed by 6 simple profiles, preconfigured with the best settings for some common use-cases. Their titles give clues to what they're best suited for: Surf Anonymously, Unblock Streaming, Protect my WiFi connection, Torrent Anonymously, Unblock Basic Websites, and Choose my VPN server.
With each profile further customizable with simple toggles, you can block additional online threats, compress data, automatically redirect to HTTPS, and – importantly – boost your speed.
Read our full CyberGhost review.
Pros
Unblocks US Netflix, BBC iPlayer, YouTube
Torrenting allowed
Versatile and user-friendly
Strict no-logs policy
Live chat support (24/7).
Cons
Doesn't unblock all streaming services.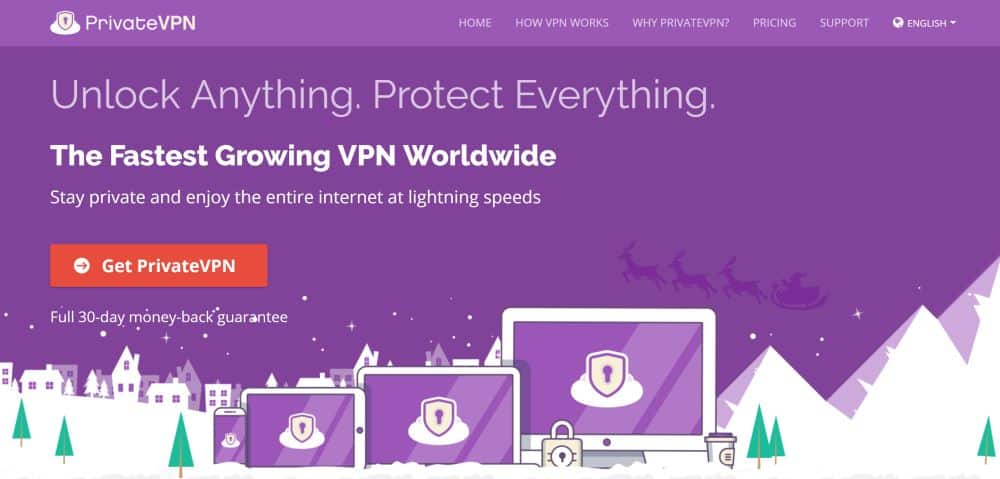 If you want to enjoy the full speed your Internet connection can deliver, consider getting PrivateVPN to defeat AT&T's throttling. This provider has some of the fastest server nodes in the whole industry. To wit, the server network makes do with over 150 servers in 60+ countries where other VPNs have hundreds and thousands of nodes. This is the result of high-speed connections, powerful processors, and modern encryption protocols that don't slow you down when you're using PrivateVPN. The latter include the cutting-edge OpenVPN UDP and TCP technologies that combine speed and security, as well as the PPTP protocol that's highly compatible with mobile devices.
In addition to its strong core features, PrivateVPN comes with a generous number of extras. For example, each and every subscription plan comes with up to 6 simultaneous connections. You can use a VPN on your mobile phone, tablet, computer, WiFi, and router at the same time – and still have another connection left over for a roommate or household member. Bandwidth, speed, and server switches are all unlimited so you never have have to worry about running out of traffic or hitting a speed cap. Another cool feature is the free remote setup, wherein PrivateVPN staff members help you install the app of your choice on your desktop. Last but not least, PrivateVPN is P2P and torrent friendly, meaning they'll never slow your connection or ban you for torrent use; a nice little bonus for P2P fans.
Read our full PrivateVPN review.
If you want to enjoy the maximum speed AT&T can give you, PureVPN can help. The reason is that it has anti-ISP throttling features built into it. Specifically, the service gives you unlimited server switches so you can route your data through a non-AT&T node and bypass their speed caps. There's also a built-in DNS leak test that helps you make sure you're not accidentally taking your data through AT&T and a split tunneling feature that lets you route some data through AT&T, and the rest through your ISP. Perhaps most importantly, bandwidth and speed are both unlimited, meaning you can enjoy PureVPN's 1Gbit/second servers without worrying about running out or traffic or running into a VPN speed cap.
In addition to helping you make the most of your Internet connection, PureVPN is generous in terms of core features and extras. As a customer, you get access to dedicated servers optimized for P2P speed so you can torrent as quickly as possible. There are also dedicated streaming servers if you want to watch Netflix, Hulu, YouTube, etc without buffering or low-resolution video sections. Customer support is available 24/7, so if anything ever goes wrong while you're using PureVPN, you'll be able to get the help you need instantly and without waiting. There's even a built-in ad blocker to make your online experiences as smooth as unobtrusive as possible. If you want to upgrade your Internet and remove AT&T's speed caps at the same time, PureVPN should be at the top of the VPNs you consider.
Read our full PureVPN review.
How can I tell AT&T U-Verse is throttling my internet?
With the death of Net Neutrality, the FCC has willingly turned a blind eye to internet companies like AT&T creating fastlanes. Since they can now throttle with impunity, how do you find out if you're internet is being slowed down?
Thankfully, there are many free tests you can see to check your internet speeds.
Internet speed + congestion tests
Most of the tools available to you fall under two basic umbrellas, or types:
Simple bandwidth speed tests – You can find these by simply Googling "speed test." They run a basic test of your current bandwidth speeds.
Congestion/overall internet health tests – Unlike basic speed tests, these take speed measurements from the user's ISP at multiple ports to see how and where performance is being degraded. The most well-known is Battle for the Net's Internet Health Test.
Different tests for different uses
To get a more accurate, precise look at where your activities are being degraded, different tests can be best for different use-cases:
To get a comprehensive look at if, when, and where you're internet could be getting throttled may require a combination of these different tests. The important thing is to track consistently.
When a VPN won't help
Unfortunately, there are some occasions where even using a VPN won't help you stop AT&T U-Verse throttling, or from being slow in general. Here are those few times:
Bandwidth caps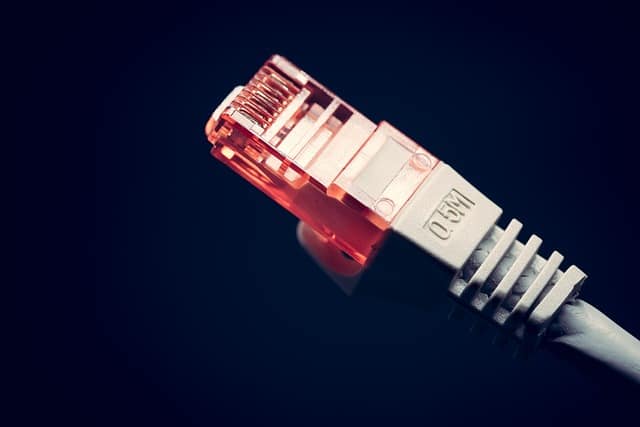 If you have a limited-data plan with AT&T U-Verse, a VPN can't help you overcome that limit. Your ISP might not be able to see what you're doing, but they can still see how much data you're using. Once you reach your limit, you'll get throttled regardless.
While this is unavoidable with a data-limited plan, upgrading to an unlimited plan and employing a VPN (which also has no bandwidth caps of its own) can help prevent the often-inevitable throttling if you use large amounts of data.
Various variables affect speed
If you've tried some of the speed tests from earlier and it seems like your connection is just slow all over, there could be a different reason for your slow internet. You could have old equipment, like routers, modems, or your device itself; too many devices connected to your Wi-Fi at once; a weak Wi-Fi signal at the place of the connection; or something interfering with your Wi-Fi link.
These things would impact speeds overall, rather than at specific websites. In this case, it can be worth troubleshooting some of these things, and AT&T has a help-page dedicated to the topic. Try these out before jumping to a VPN.
AT&T U-Verse – A history of shortchanging users
As alluded to, even before Net Neutrality was repealed, AT&T U-Verse had some shady history with manipulating their users' internet connections.
In 2012, Apple updated Facetime video chat to support wireless data connections; AT&T refused to let it run properly on their network unless subscribers switched to a higher-priced, tiered data plan. In 2014, the FTC filed a lawsuit against AT&T for violating (at the time) Net Neutrality laws and throttling bandwidth. The FTC declared that between 2011 and 2014, AT&T had been slowing down mobile data access to more than 3.5 million customers without telling them.
And finally, AT&T created a Sponsored Data program, which rewarded customers for using sponsored, 3rd-party services (like DirecTV, for example), without the data counting against their plan. Other, non-sponsored companies, didn't get the same benefits – in clear violation of the old Net Neutrality laws.
And with those regulations gone now, AT&T U-Verse and other internet providers (Time Warner, Verizon, etc.) have more freedom to throttle and manipulate speeds and other aspects of their networks as they please.
Conclusion
If you're an AT&T U-Verse customer, you've probably had throttling happen already, or suspected it's occurrence. While users with a data-limited plan may not get much benefit from a VPN regarding speeds, for the rest of us, using a VPN can help stop AT&T U-Verse throttling in its tracks – and with no protection anymore from giants like AT&T, we need all the help we can get.
Have you experienced throttling at the hands of AT&T U-Verse? Did you find a way around it? Use a VPN to dodge it? Give us your answers to these questions in the comments and tell us any other experiences you've had with AT&T U-Verse, VPNs, or throttling in general.