We are reader supported and may earn a commission when you buy through links on our site.
Learn more
Best Alternatives to Windscribe VPN for a Safe Online Journey
If free VPNs like Windscribe just aren't cutting it for you anymore, you can significantly upgrade your security and privacy online with these top-rated alternative VPN providers. Below, you'll learn about the essential features every premium VPN must have, plus get a closer look at some of the more unique offerings on the market.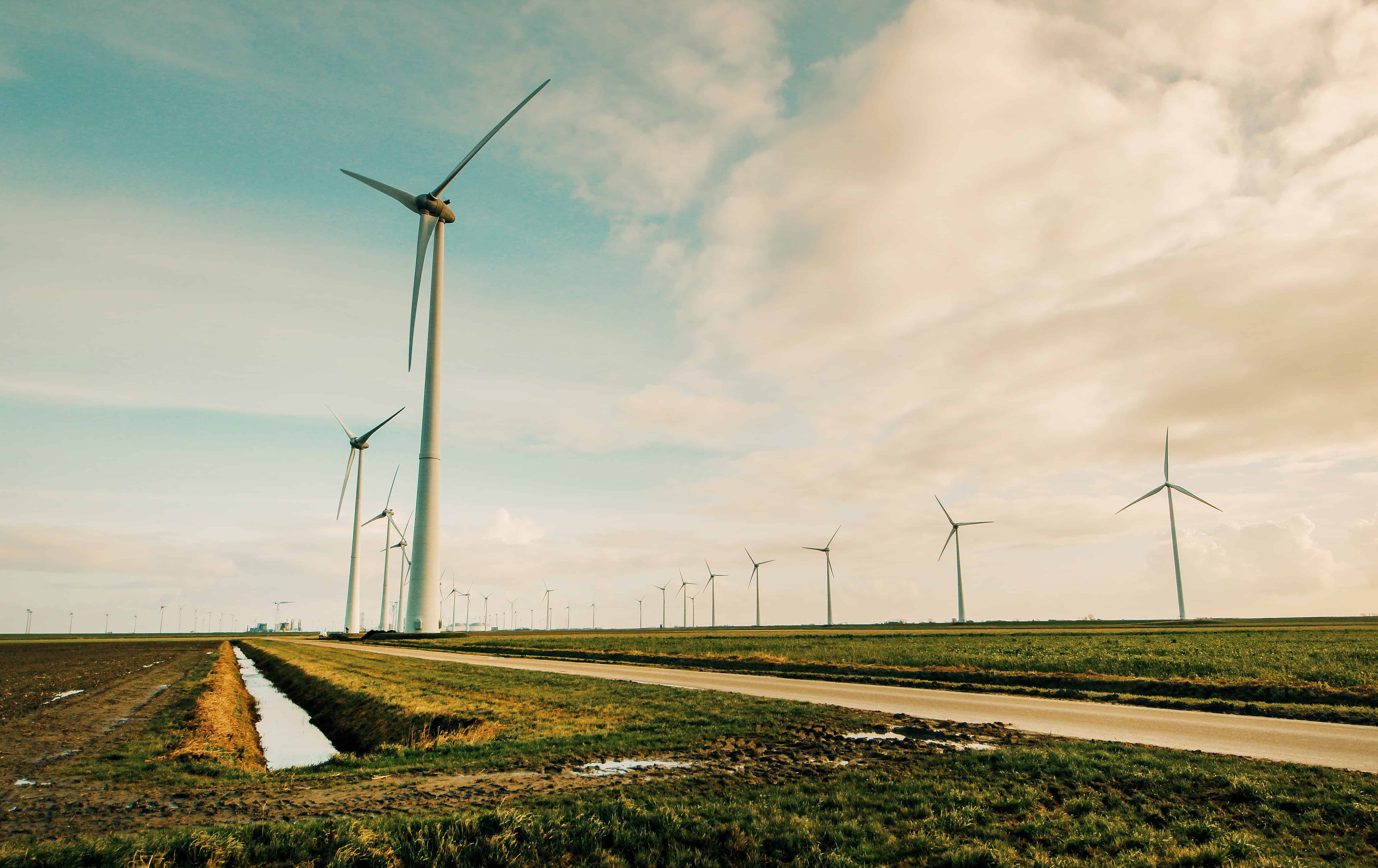 Free VPNs can be great for "getting your feet wet," or brief stints of travel, but they have their limitations. And while the free version of Windscribe gives you a full 256-bit encryption and 10GB of data each month – which is generous in comparison to some others – you're still not getting the whole package–or complete security. And even if you invest in Windscribe's premium version, you're not getting your whole money's worth.
So, what's wrong with Windscribe?
For starters, Windscribe is slower than some others, like ExpressVPN. Customer support is poor and performed by bots. And, perhaps biggest of all, since Windscribe is based out of Toronto, Canada, they fall under Five Eyes jurisdiction – which means the U.S. and U.K. governments can demand your data at any time.
These VPNs address all the issues with Windscribe, and then some:
NordVPN – Best Windscribe Alternative – It's almost unfair to compare Windscribe to NordVPN, but the difference is clear. Super stable network offers access to tens of thousands of IPs, unbeatable NordLynx encryption, and superb customer support.
Surfshark – 24/7 live support, speedy servers, advanced encryption, and outstanding BVI jurisdiction.
ExpressVPN – Another BVI-based VPN, with turbo-charged servers, zero logging, and a great refund policy.
CyberGhost – "User-friendly" is the MO of this Romanian VPN, with tons of servers and an intuitive UI.
PrivateVPN – Need network stability? Pick a provider that owns and maintains all of its servers.
That's no good – so if you want to have a high-speed VPN, good customer support, and zero data-logging that falls outside of surveillance agreements, this guide is for you. We're going to outline the criteria we used to determine the best alternatives to Windscribe, then show you the best alternatives out there. Finally, we'll give you a little more context on why you should avoid Windscribe and others like it.
30-days money back guarantee
What makes a great VPN?
To pick the best replacement that overcomes Windscribe's limitations, we chose the following points as baselines:
Most secure alternative VPNs to Windscribe
If you're ready to upgrade your cybersecurity, but not to spend weeks comparison shopping, check out our list below. You'll read reviews of the top VPNs you can use as an alternative to Windscribe: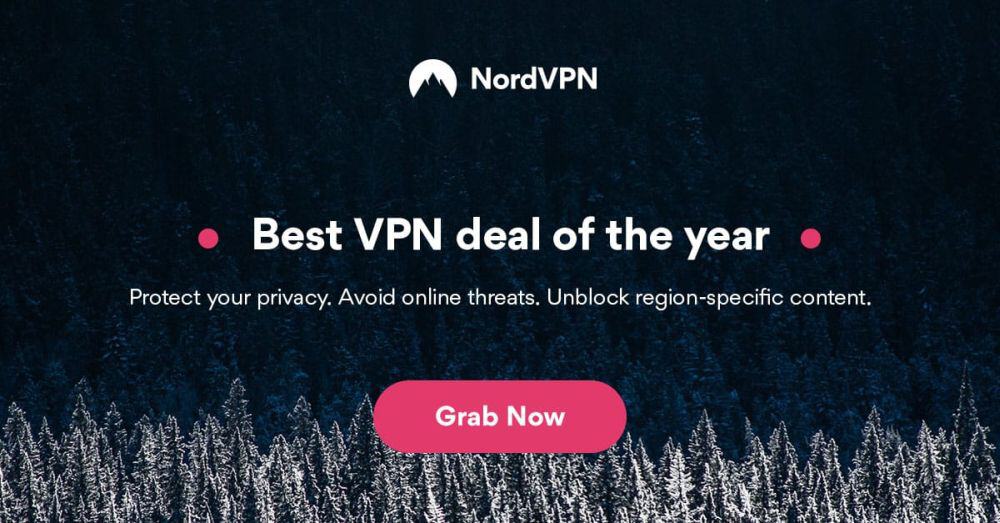 NordVPN gives you the best-of-the-best in encryption software, with 256-bits, DNS leak test, and an automatic kill switch. But, with a massive network of over 5,500 servers in 59 countries, you also get specialty servers at your beck-and-call. These servers give you extra anonymity and security through options like Onion for VPN, anti-DDoS, Double VPN, P2P servers, dedicated IP address, and Obfuscated servers. It's advanced features like these that keep your data private, safe, and secure.
NordVPN is based out of Panama, a neutral government, so they aren't beholden to the surveillance laws of bigger governments. They also offer one of the most complete no-logging policies in the industry – they don't keep records of your traffic, IP address, timestamps, bandwidth, or browsing history. That doesn't leave much to be sold to a third-party – there's nothing to sell or trace back to you!
Finally, NordVPN supports its high-speed connections with no data caps, no limits, and no throttling, making them one of the most reliable providers out there for streaming Netflix, Hulu, BBC iPlayer, and other major streaming services.
Read our full NordVPN review.
Pros
SPECIAL OFFER: 2-yr plan (68% off - link below)
Fast and stable connections
Torrenting is explicitly permitted
Based in Panama
24/7 Live Chat.
Cons
Sometimes slow in procesing refunds (but always do).

Surfshark is an effective antidote to all the most common complaints with Windscribe. They offer nearly 100% uptime for their 3200+ servers in 65 countries, which is a large enough number to where it won't be a dealbreaker if one does temporarily go down. What's more, they offer 24/7 live chat support, as well as contact via email and even phone when you need help with your VPN.
Speeds are also exceptional, largely thanks to Surfshark's exclusive usage of the most modern tunneling (OpenVPN, IKEv2/IPSec, WireGuard) and encryption (256-AES-GCM) protocols. You'll retain your privacy, with Surfshark's strict no-logging policy, British Virgin Islands jurisdiction, and RAM-only servers that can't retain user metadata.
Rounding it all out is a kill switch, IP/DNS/WebRTC leak protection, ad-blocking, obfuscation, and even a dedicated anti-censorship mode. Surfshark even allows unlimited simultaneous connections, so you can share with a friend.
Pros
Unblock VoIP in oppressive regimes like WhatsApp, Skype, Discord, and more
Unlimited server switching
Expansive anti-ad and anti-malware database constantly updated
Logging policy independently audited and verified
24/7 live chat ensures maximum uptime.
Cons
Connection speeds won't impress users of other high-end VPNs
Apps don't allow for much manual fiddling for power users.
Read our full Surfshark review.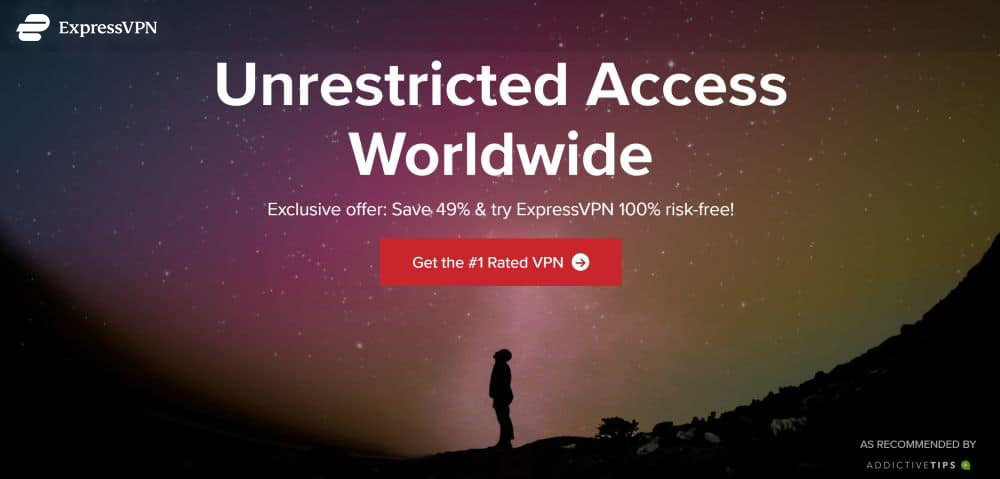 ExpressVPN is an easy recommendation. With 256-bit AES encryption, you can't get tougher data security than that. It breaks down into 5 protocols that you can use to get around the toughest blocks or get the highest speeds. And, a DNS leak test helps you check that you're really secure before you connect; an automatic kill switch rounds that protection out from the back end in case the connection drops, so you stay secure at all times.
3,000+ servers across 94 countries gives you plenty of IPs to choose from. And since ExpressVPN is based out of the British Virgin Islands, they're outside of the U.K. jurisdiction and exempt from the major governmental surveillance agreements – including the Five Eyes agreement. And data and speed caps won't hold you back – you can share anonymously, without limit, and without caps or throttling. One of ExpressVPN's best features is its ability to get through anti-VPN blockers like those placed by streaming sites like Netflix– so with high speeds and powerful anti-blocking tech, you can stream your favorite shows and movies.
Read our full ExpressVPN review.
Pros
Unblocks Netflix and other streaming sites
Super fast servers
Supports ALL devices
No logs for personal data
Great customer service via chat.
Cons
Slightly pricier than competition.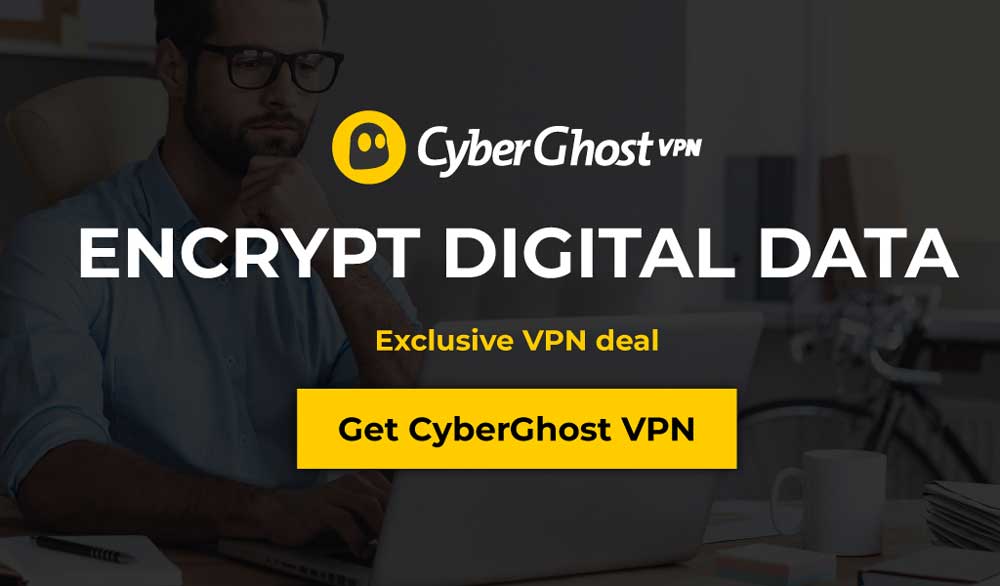 CyberGhost adds an additional offering to their military-grade encryption and kill switch: all-in-one online security. With CyberGhost, alongside the five security protocols that allow you to adjust speed and security, you also get simple toggles that perform other security functions with a single click. Things like, blocking malicious websites, ads, and online tracking, as well as compressing your data, automating your HTTPS redirect, and giving you a boost in speed.
CyberGhost also features a large network spanning 5,900+ servers in 90 countries. If you run into problems connecting or streaming, there's always another server to pick from. But, with high connection speeds, those speed-boosting toggles, and a firm no-throttling policy, that will be a rare case. Available across many devices – from Windows and Mac all the way to Raspberri Pi, and both desktop and mobile – you won't have a problem connecting to as many as 5 devices at once.
Read our full CyberGhost review.
Pros
Unblocks US Netflix, BBC iPlayer, YouTube
P2P allowed on any server except in US and Russia
Versatile and user-friendly
Strict no logging
45-days money back guarantee.
Cons
Can't unblock some popular streaming sites.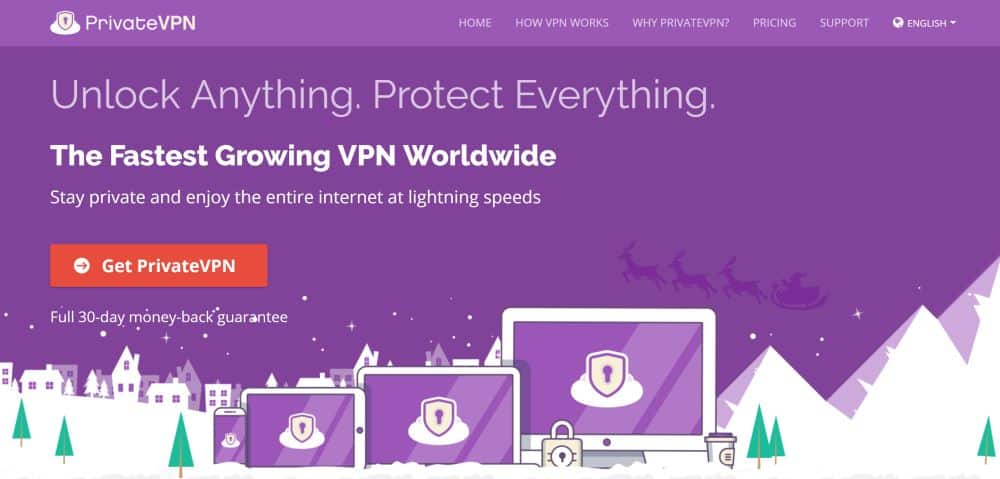 PrivateVPN's biggest selling point is its simplicity. They take a Spartan approach to their software, allowing you to get set up and connected in seconds, no complication necessary. There's no limit on server switches, and with 150+ servers in 60+ countries, you're spoiled for choice.
PrivateVPN is also great for unblocking Netflix, Hulu, and other video streaming services. And to do that, it needs two things: security and speed. Unlimited bandwidth across all devices and platforms provides half that recipe. 256-bit AES encryption with adjustable protocols gives the other half. And it's not just available on one platform – you can download PrivateVPN onto your Windows system, your Mac OS, Linux, Android, iOS, Chrome extension, Router, Amazon Fire TV and Fire Stick, as well as your Kodi OS. So there's never an excuse to be unprotected.
Finally, PrivateVPN is based out of Sweden, a privacy-friendly country. There are no government regulations that would require logs, and PrivateVPN has a solid no-logging policy.
Why we don't recommend Windscribe VPN
There are several reasons we don't recommend you use Windscribe VPN – even their premium version. We talked about how they fall under Five Eyes jurisdiction. They also have slower internet connections than the ones listed here. And their support is questionable at best.
Let's explore some of these tradeoffs in more depth.
Slow internet speeds
You get varying download speeds with Windscribe. On some servers, you might only have a 7.8% speed reduction. On others – that number can climb to 70%. Although speeds are affected by many different reasons, one thing you want out of your VPN is some consistency. After all, you'll find it a struggle to stream HD Netflix shows when your internet is throttled.
Inconsistent server access
Sometimes, just like with Windscribe's internet speeds, they all work – just fine. But other times, there are ones that become unavailable. They advertise almost 500 servers across 55+ countries, but you don't really get access to all of them. Windscribe claims maintenance, but the VPNs listed here don't go down for maintenance as often.

AI support
Customer support is important across most industries – and VPNs are no different. You might have a mediocre VPN, but stay with them if their customer support is fantastic. That's not the case for Windscribe's support. They have setup guides, FAQs, and advanced knowledge base offerings, as well as a subreddit, ticket submission portal, and an AI support bot named, "Garry."
But they don't have a live chat – which is significant because VPNs malfunction in unique ways. You need someone to talk to and work through your problem with. A bot isn't going to cut it there.
Dishonest refund
A clear and straightforward refund policy is something every VPN should have. All the ones we listed here have a 30-day no-questions-asked refund. Windscribe, however, offers just 3 days to refund – which isn't enough time to test all their services out and make a decision. And in addition, they have a contingency on that: you can't clear 10GB of data during that time. If you do, you void the refund. That pretty much ensures you won't be eligible.
Subject to surveillance laws
Alongside speed, this is the biggest reason to avoid Windscribe. Since they're subject to the Five Eyes agreement, and can be forced to hand over your data records at any time, this means they don't have a zero-logging policy.So, while your personal data isn't going into the hands of your ISP, it's still being kept and can be pulled at any time by major governments. This may be a slim chance of this happening, but there is one – and that's not something we can condone.
Free VPNs are dangerous to use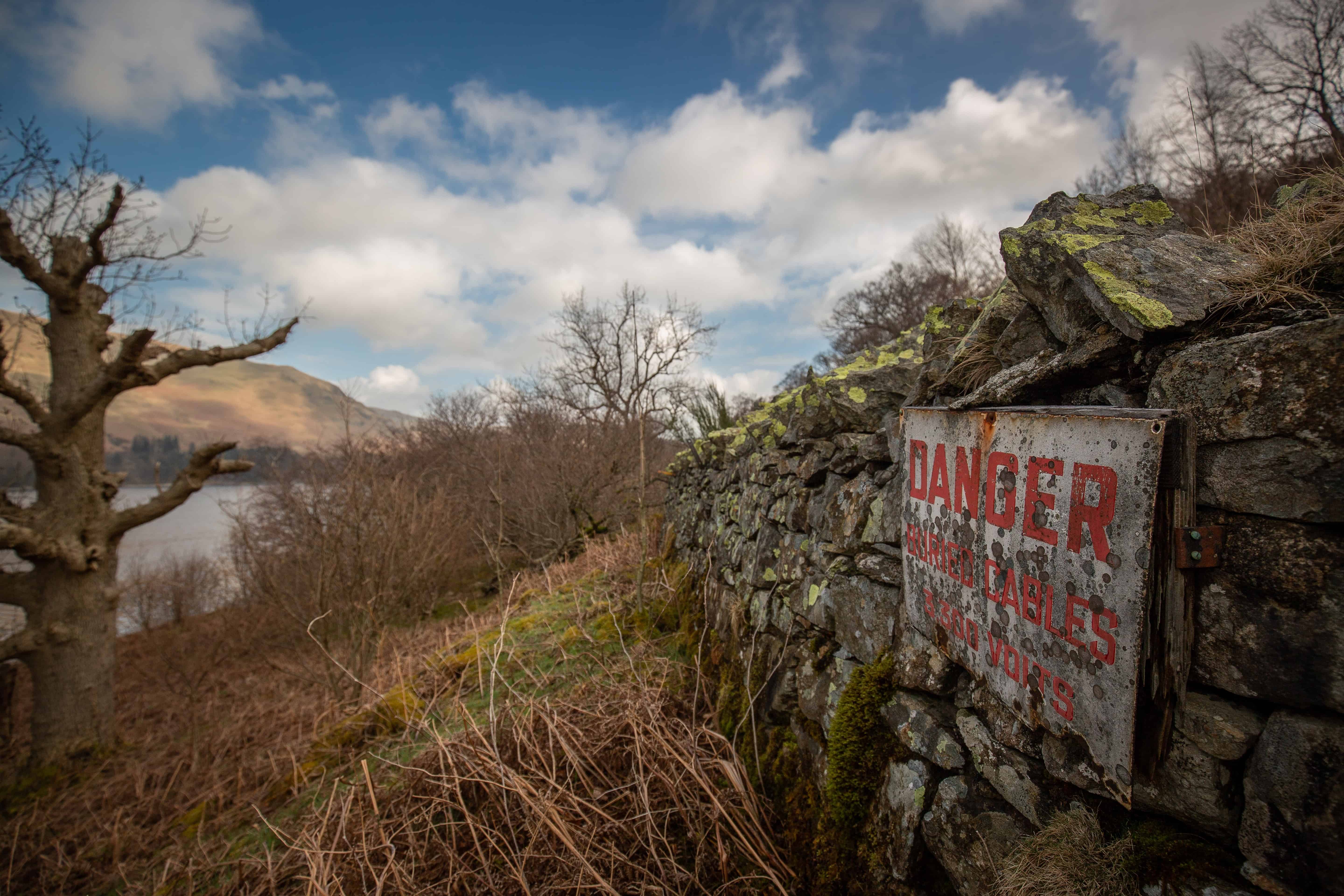 Windscribe offers a free version of their service. But, if you're not paying in money, you're paying in something else. And with free VPNs, that tends to be your data. One of the primary purposes of VPNs is to hide your data and traffic from your ISP, since they sell it to third-parties. The CSIRO study found that 75% of free VPN apps contained tracking embedded into source code. The thing with a "free" VPN is, because you're not paying them money,they have to make money somehow, and as a result – you and your personal data are the product.
In the same CSIRO study, researchers found that 38% of free android VPNs contained malware. VPNs are supposed to encrypt and protect your data, not expose it further. And then there's the threat of free services stealing your bandwidth and reselling it to other people. Free VPNs can also hijack your browser, redirecting you to a partnership website without your permission.
And, since free VPNs pair up with these third-parties to monetize their software, some of them give these partners complete and unrestricted access to your data. The VPN relinquishes responsibility if anything bad happens – like identity theft or financial fraud. We don't need to tell you how dangerous that is.
To top it off, free VPNs have problems with IP address leaks. Your data is supposed to be encrypted, but in these cases your real IP address – both IPv4 and IPv6 — leaks out and leaves you exposed. While this can happen with some paid VPNs, the best provide you with the tools to check before you connect – a DNS leak test.
Paid VPNs are the way to go – And there are better ones than Windscribe VPN
While free VPNs can be useful in the short-term, they're not really "free" – you are the product. And even if you upgrade to the premium version of Windscribe, there are better VPNs at lower cost. And if a VPN is offering a free version, you should be wary – their network speeds are likely slow and overloaded from the freeloaders—and they just might have some privacy loopholes they're using to make an extra buck. You're better off with a fully-paid VPN service that offers a solid 30-day money back guarantee in case you're not happy.
Have you ever used Windscribe VPN? Do you have questions, comments, or concerns about Windscribe or "free" VPNs? Leave a comment and let us know!