We are reader supported and may earn a commission when you buy through links on our site.
Learn more
Best VPNs According to Reddit (2021 Edition)
If you're like millions of users who turn to Reddit for advice, you might be looking to crowdsource an opinion on what the best VPN is. You could spend a few hours lurking the forums, or you could let us to the hoofwork for you. We scoured numerous privacy subreddits to create the following list of the best VPNs according to Reddit.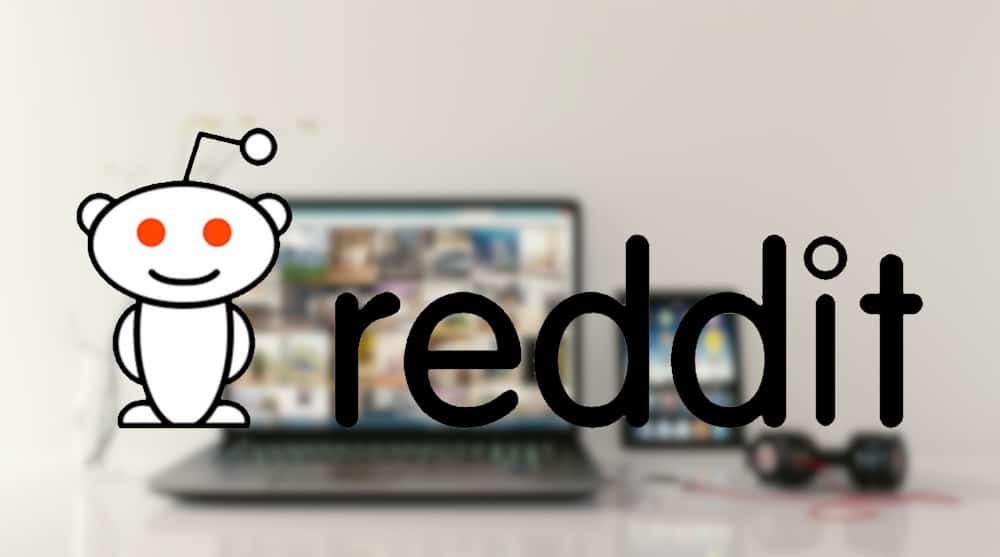 Reddit users have opinions on just about everything. Millions of people from around the world come together on this social media site to share thoughts and ideas about background checks, online privacy, secure movie streaming services, and much more.
Redditors aren't shy with their criticisms and praise. These are the best VPNs according to Reddit:
NordVPN – Reddit's Favorite VPN – NordVPN is the best provider on the market, with its gargantuan network, myriad specialty servers, user-friendly UI, and blazing fast NordLynx encryption protocol.
Surfshark – A dirt cheap VPN with a ton of advanced functionality. "Just works" to unblock Netflix.
ExpressVPN – A bit more expensive, but offers the best speeds on the market. Ideal for bandwidth starved countries and aggressive ISP throttling.
CyberGhost – Overall the easiest VPN interface for newbies, with plain-language options like "torrent anonymously".
PureVPN – Mind-bendingly huge network covering more than 140 countries, the ultimate spoofer.
You can even find the best VPNs according to Reddit! This enormous crowdsourcing effort means it's easy to find the right solutions for all of your everyday problems, including keeping your data secure.
We combed through the site's archives to find the cream of the crop. We looked into privacy subreddits and VPN-specific sections to see what Reddit thought about the top services on the Internet. Whether you're looking to watch Netflix movies from Japan or simply hide your IP address, the best VPNs according to Reddit can help you get started right away.
30-days money back guarantee
What are the best VPNs according to Reddit?
We scoured the site and organized the results below. Use these services anywhere in the world to keep your identity safe, make your torrents anonymous, and bypass throttling restrictions in a variety of situations.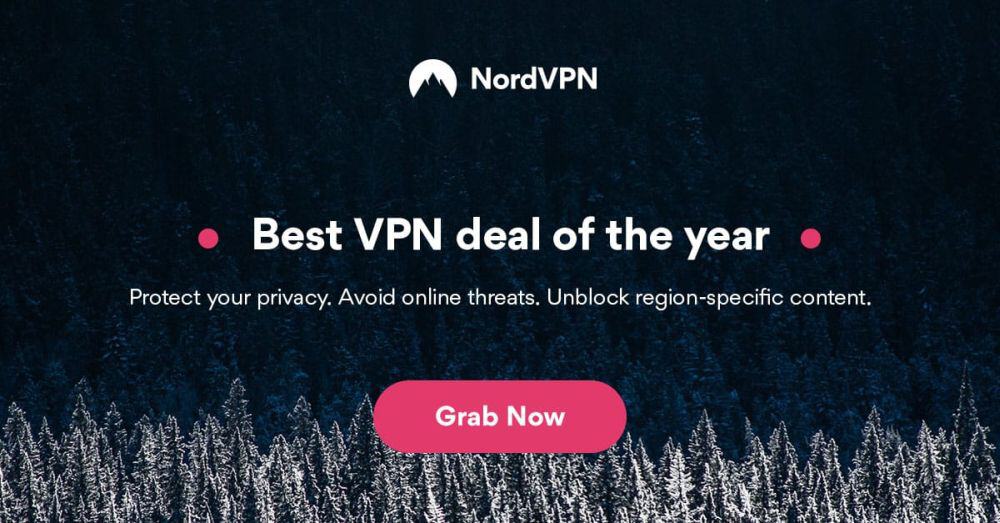 NordVPN is the world's most trusted VPN that runs a massive network of servers. The list is constantly growing as the company adds new nodes, but right now joining NordVPN grants full access to over 5,500 servers in 58 countries, all available without a single limitation on speed or downloads. This means you'll always have a reliable connection at your disposal, no matter where you connect from. You can also take advantage of special features such as double encryption, protection from DDoS attacks, and onion routing over VPN. NordVPN has also recently rolled out their special NordLynx protocol, based on WireGuard, which is optimized for blazing-fast speeds and ultimate security, making it a great choice for unblocking HD Netflix streams.
NordVPN's software comes with everything you need to stay safe on PC, Mac, Linux, iOS, Android, and other platforms. All apps include 256-bit AES encryption, DNS leak protection, an automatic kill switch, and a zero-logging policy that covers time stamps, DNS requests, IP addresses, and traffic. It's extremely easy to set up and use, and you can connect to worldwide IP addresses in a matter of seconds.
Read our full NordVPN review.
Pros
SPECIAL OFFER: 2-yr plan (68% off - link below)
5,400+ servers globally
Allows up to 6 devices to be connected at once
No logs and encrypted connections for total privacy
Great customer service via chat.
Cons
Some servers can be unreliable
Refund processing can take up to 30 days.

Of the new generation of VPNs launched in the past few years, Surfshark is easily the most popular. They deliver top-shelf privacy, without gouging you on monthly fees. What's more, they offer several consumer-friendly policies that Redditors have almost universally praised.
Chief among these is Surfshark's allowance of unlimited simultaneous connections. Not only can you protect all your devices, but you can also split the subscription fee with friends and family on the downlow. Surfshark doesn't mind so long as they're getting paid, and delivers the same great service free from throttling, bandwidth caps, or discrimination on traffic type.
Beyond this, Surfshark offers 256-AES-GCM encryption default on every connection to their 3200+ servers in 65 countries, with options for static IPs and multi-hop encryption. Built-in smart DNS and obfuscation make unblocking Netflix a breeze, and the lightweight apps are as responsive and snappy as Surfshark's network itself.
Pros
Robust servers blast through geoblocks to access your favorite streaming sites
Unblock Netflix on any server, no more picking and choosing
DNS leak and kill switch protection keep your defenses up even when your connection drops
Independently audited privacy practices
Refund requests are simple and fast–no waiting or hassle.
Cons
Overall, not much to complain about
Apps may be too simplistic for power users.
Read our full Surfshark review.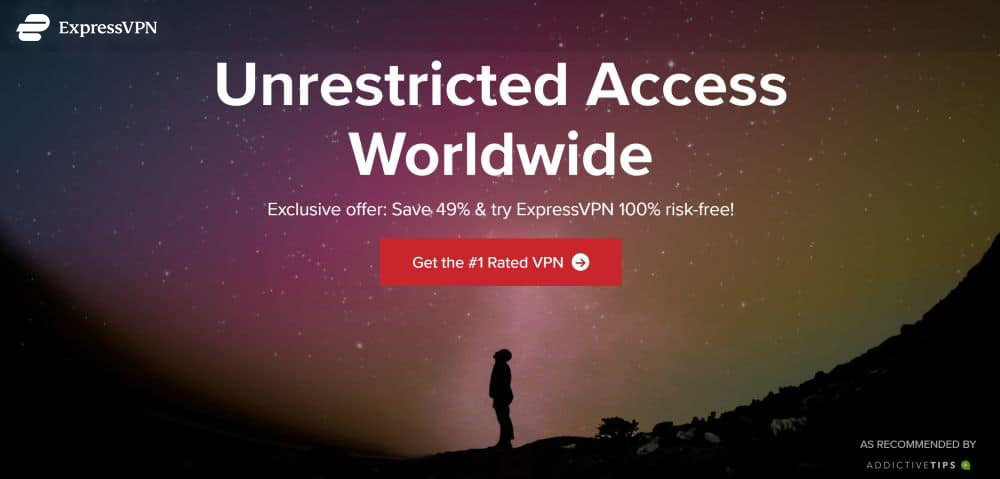 ExpressVPN is one of the fastest VPNs around, a key feature that makes it a favorite choice for Reddit users and other privacy advocates. The service offers easy to use apps for a wide variety of devices, including PC, Mac, iPhone, Android, and more, many of which have built-in speed test features so you can always grab the most efficient connection possible, regardless of where you travel. This also gives you the ability to search for IP addresses in specific countries without having to sacrifice speed.
ExpressVPN secures its data with military-grade 256-bit AES encryption backed by a strict zero-logging policy on all traffic, DNS requests, and IP addresses. Information stays protected by an automatic kill switch and DNS leak prevention features, as well. All of these work together alongside ExpressVPN's huge network of over 3,000 servers in 94 different countries to give you a fast and secure connection anywhere in the world.
Reddit users prefer ExpressVPN for its ease of use, speed, software availability, and reliable access to Netflix, among other features.
Read our full ExpressVPN review.
Pros
SPECIAL OFFER: 3 months free (49% off - link below)
Super fast servers (minimal speed loss)
Torrenting allowed
Strict no-logs policy for personal information
24/7 Chat Support.
Cons
Max 3 connections simultaneously
Slightly pricier than competition.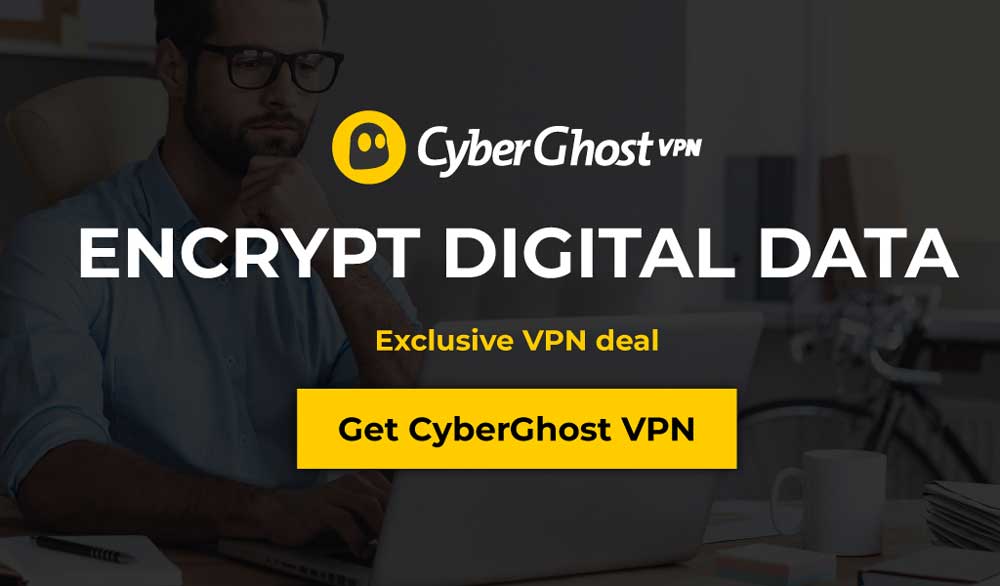 CyberGhost delivers one of the best all-around VPN experiences. It's fast, easy to use, extremely secure, and it runs on nearly every device imaginable, from iPhones to Android devices, PCs and Macs. As soon as you sign up you'll be able to access CyberGhost's large network of over 5,900 servers in 90 countries, all with unlimited data and no restrictions on download speeds or torrents.
CyberGhost's privacy features keep users safe with 256-bit AES encryption on all data, a zero-logging policy on traffic, time stamps, and IP addresses, and both DNS leak protection and an automatic kill switch. These features hide your identity whenever you go online, allowing you to connect with fully encrypted data and an anonymous IP address no matter where you live, work, or travel.
Reddit users recommend CyberGhost because of its affordability, fast network, and strong focus on anonymous downloads through torrenting allowed sites. It's a great choice for any of these activities, or just to keep your data safe during everyday browsing. Learn more about CyberGhost's features in our complete CyberGhost review.
Read our full CyberGhost review.
Pros
Unblocking Netflix USA, iPlayer, Amazon Prime, YouTube
Torrenting allowed
Robust encryption standards
Private: Strong no logs policy
Money-back guarantee.
Cons
Doesn't work well in China.
PureVPN isn't just a standard VPN service, it provides an entire suite of online privacy features designed to keep you safe at all costs. PureVPN's software hides your identity and keeps you hidden from cyber threats with full anonymity and encryption features along with anti-virus protection, malware shields, app blocking features, and website filters. No need to download extra software, just open PureVPN and click to stay safe.
PureVPN provides great privacy features on top of its extras. It begins with a zero-logging policy on traffic and continues with an automatic kill switch, 256-bit AES encryption on all data, and DNS leak protection. These features work in harmony to keep your data secure no matter what. And with PureVPN's self-owned network of over 2,000 servers in 140 different countries (many of which are available nowhere else), you're guaranteed a fast connection and anonymous IP address at all times.
One of the PureVPN features Reddit users seem to love most is the ability to stay safe from a wider variety of online threats. PureVPN is also good at unblocking movie streams from online services such as Hulu and Netflix.
Read our full PureVPN review.
More VPNs mentioned by Reddit users
Although the following services aren't in the top list of VPN recommendations according to Reddit, they still got a fair number of mentions throughout the community.
Private Internet Access, often abbreviated as PIA, is one of the user-friendliest VPNs on the market. The service has an incredible reputation among Reddit users and elsewhere on the internet, offering a staggering set of features that can keep you safe at all times and on virtually any device. It offers thousands of servers in several dozen countries, includes multiple encryption protocols for extra privacy, comes with DNS leak protection and an automatic kill switch on all apps, and includes a thorough zero-logging policy for added anonymity.
Reddit users generally recommend PIA for its streaming speeds, low price, and good Android compatibility. It's also one of the few VPN services that actively contributes to privacy advocate groups, furthering the cause of digital privacy for everyone.
Want more info about PIA? Check out our complete Private Internet Access review.
The Torguard service caters to users who want to keep their identity hidden without sacrificing speed, bandwidth, or accessibility. To that end, Torguard features an anonymous proxy, anonymous e-mail, and an anonymous VPN available as separate packages or bundled together. This lets users customize their level of online privacy with easy and affordable subscription plans, allowing for fast downloads and unlimited torrent access no matter where they live.
Torguard's VPN features access to over 3,000 servers in 50 different countries, complete with a full zero-logging policy and obfuscation through SSL or SSH tunnels for added privacy. The service gets a fair amount of attention from Reddit users thanks to this focus on digital anonymity, making it a solid VPN choice for most of your basic online needs.
The Mullvad VPN appears on multiple areas of Reddit for two main reasons: strong privacy features and a focus on anonymity. The service sacrifices some usability to provide this, though not so much that it doesn't support most modern devices and activities. First-time VPN users will probably feel a little lost with the Mullvad experience, though, and it's not the best in terms of speed or Netflix access.
Mullvad is based in a fairly neutral jurisdiction (Sweden) for added legal protection, and it comes with a complete zero-logging policy that covers traffic, DNS requests, time stamps, bandwidth, and IP addresses, arguably the most complete policy in the business. Mullvad also accepts cryptocurrency payments and gives back to privacy causes and supports a wide variety of alternative encryption methods.
How to set up a VPN on any device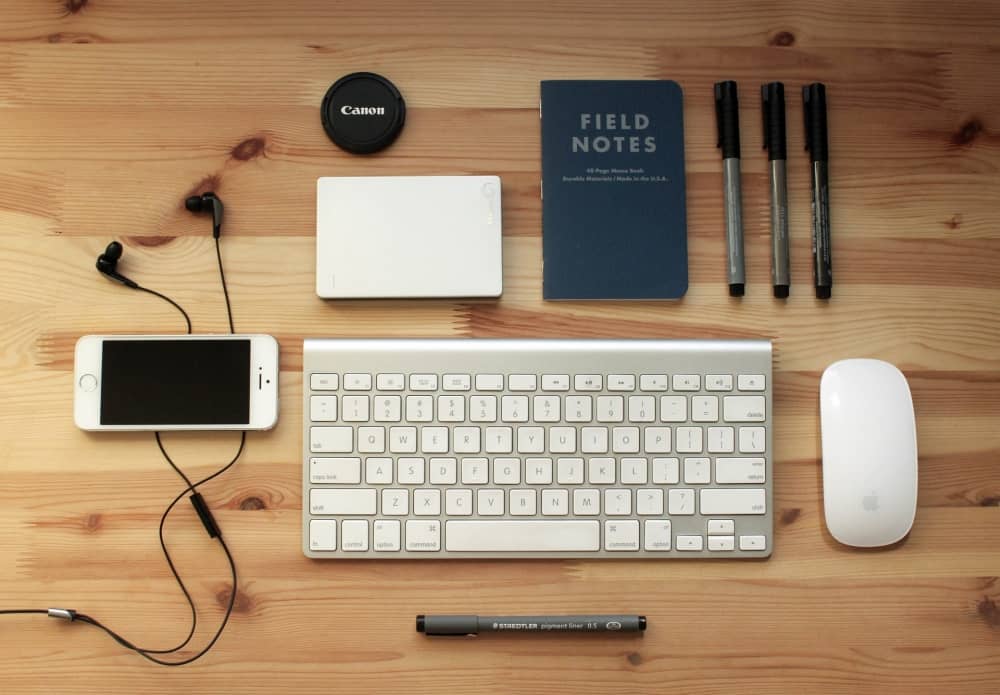 After combing through the best VPNs according to Reddit and making your selection, all that's left is to get things set up so you can enjoy a secure connection to the internet.
Step 1 – Download the VPN and connect
VPN apps are designed to be easy to use, especially for first timers. In most cases you can simply sign into your account and download a click-to-install file that does all the work for you. Follow the steps below to add the VPN to your PC or mobile device.
In a PC web browser, sign into your chosen VPN account.
Look for a downloads section on the account dashboard.
Select the app for your device and download it. If you're installing to an iPhone or Android, you may be redirected to a mobile marketplace.
Run the file to install the app on your device, then launch it.
Log into your VPN software using your account credentials.
After signing in, your VPN app will automatically connect to the fastest server available.
Step 2 – Verify your IP address
Once you're signed on and connected, it's time to verify that your VPN is functioning properly. A simple IP address test will do just that, and it only takes a few seconds to run.
Open your VPN app and look for the server browser. Note which country your VPN is connected to.
Launch a web browser on the same device and go to ipleak.net
Wait for the page to load. It will automatically run an IP address lookup.
Look at the box at the top of the page beneath where it says Your IP addresses.
Does the box show the country you connected to, not the country you're in? If so, your VPN is ready to go.
If you didn't see the country you were supposed to, you may need to check with your VPN provider to resolve an IP leak error.
Step 3 – Enjoy the Internet!
With your brand new VPN, the internet is at your disposal. You can now surf and browse with complete anonymity, your identity safely hidden behind a veil of encryption. All data is secured before it leaves your device, too, which means you can stream movies and download torrents without risking detection.
VPNs also come with a variety of virtual location features you can take advantage of. Have you ever wanted to get a U.S. IP address from any country or watch Netflix from the UK even if you don't live there? VPNs make that possible, all with just a few clicks.
Conclusion
The Reddit community is great at filtering out good services from the bad. By running the best VPNs according to Reddit, you'll get verified features that work to keep you safe at all costs, no matter where you're from or what you do on the internet.
Also read about VPN for qBitTorrent.
Got another VPN recommendation you'd like to add to the list? Share your thoughts in the comments section.