We are reader supported and may earn a commission when you buy through links on our site.
Learn more
Best VPN for qBitTorrent for anonymous torrenting
Torrenting simply isn't safe to do on an unencrypted Internet connection, which is why it's crucial to pick the best VPN to use alongside qBitTorrent. Together, these applications synergize to bring you blazine fast and completely anonymous torrent downloads. We show you how to get started with the right VPNs in today's guide.

There are a number of high-profile torrent clients on the market, such as uTorrent, Deluge, and Transmission. And the dominance of these big players can mean users overlook younger and more dynamic clients such as qBitTorrent. But this is a mistake as these new clients are working hard to attract users and, in doing so, creating powerful, yet user-friendly software which often put their big-name rivals in the shade. That is certainly the case with qBitTorrent.
Never use qBitTorrent without the encryption offered by top-tier VPNs like these:
NordVPN – Best Torrenting VPN – NordVPN is one of the most effective torrenting solutions, offering P2P-optimized servers for the ideal balance of privacy and performance anywhere in the world.
Surfshark – Runs a network that is P2P agnostic, meaning it never discriminates against your torrent traffic with throttling or caps.
ExpressVPN – Downloading a massive file? Rely on the industry's fastest network to help you get it done quickly and anonymously.
CyberGhost – Removes the possibility of user error with a simply preset labeled "torrent anonymously".
IPVanish – An extremely popular choice with torrenters, streamers, and gamers for years, and still going strong.
qBitTorrent is a lightweight BitTorrent client which contains a huge array of features, is open-source, ad-free and, perhaps most importantly, offers a great feature which allows users to bind qBitTorrent to a VPN. As great as qBitTorrent is, it cannot escape the fact that copyright holders will be monitoring it for signs of users downloading copyrighted content. This means a VPN is as vital with qBitTorrent as with any other BitTorrent client. In this article, we will not only tell you everything you need to know about qBitTorrent, and why it works so well with a VPN, and we will also advise on the best VPNs for qBitTorrent too.
30-days money back guarantee
Choosing the best VPN to use with qBitTorrent
It is pretty common knowledge among the BitTorrent community that a VPN is an essential tool for downloading any content through a torrent client such as qBitTorrent. Copyright holders are keenly aware that torrenting can be used to share copyrighted content, and they are not shy about pursuing legal action against anyone they can gather evidence against. A VPN encrypts your Internet connection, thereby completely hiding all BitTorrent traffic from anyone who might be snooping in on your data.
Newer BitTorrent clients, like qBitTorrent are well aware of this and have developing ways to link the platform directly with user's VPNs. We will explain more about that below, but the inclusion of such features only serves to emphasize that using a VPN with qBitTorrent is essential. But how should you choose the right VPN provider? Our research has shown that there are a number of key features every user of qBitTorrent should be looking for:
Most secure VPN for anonymous torrenting with qBitTorrent
Based on these seven key criteria, we have tested all of the main VPN providers with qBitTorrent, to see which offer the best all-around service. The results are in and there are a handful of VPN providers which we feel qBitTorrent users can sign up to with confidence. They are: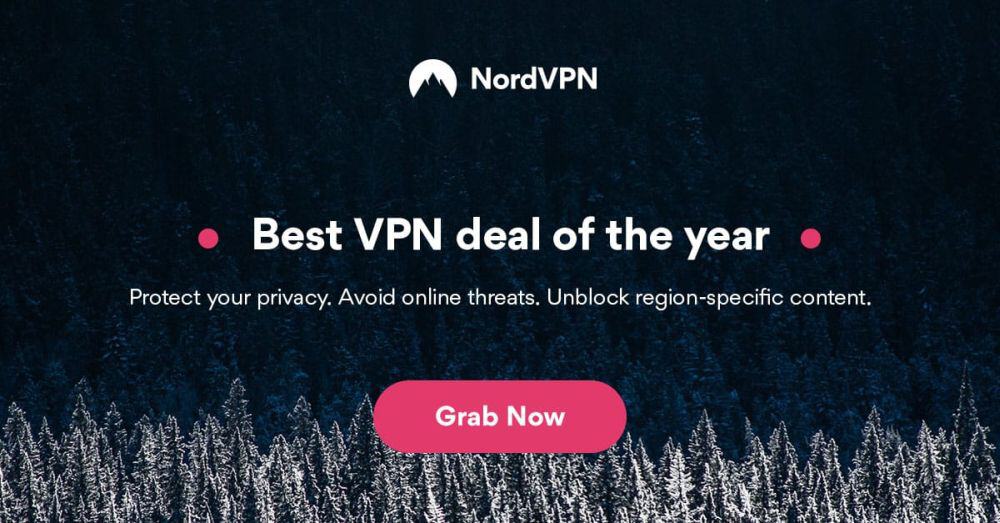 NordVPN is the best overall choice for qBitTorrent users. They not only allow Torrenting across their entire VPN network but even have special servers which are specifically optimized for P2P use. There are no data caps on NordVPN which means you can download as much as you like too. Security is a real strong-suit with NordVPN. They have 256-bit encryption and a terrific no logging policy.
But it is the extra security options where they really excel. These include double encryption, which encrypts your data twice for maximum safety, TOR-over-VPN servers, the use of anti-DDoS servers, and an option for a dedicated IP address too. Needless to say, a kill switch is available too. The NordVPN server network has recently been expanded and improved. They now offer a huge 5,500 servers in 59 countries, most of which offer super-fast connection speeds. Their apps are available for Windows, Mac OS, iOS, and Android, plus you can use browser extensions for the Chrome or Firefox browsers too.
Read our full NordVPN review.
Pros
SPECIAL OFFER: 2-yr plan (68% off - link below)
Most VPN servers with different IP addresses
2,048-bit SSL keys and DNS leak protection
No logs and encrypted connections for total privacy
30-day money back guarantee.
Cons
Very little
Refund processing can take up to 30 days.

Since its debut in 2019, Surfshark has fast become a darling of the privacy community for tasks like torrenting. It simply offers the best VPN features, while cutting out outdated protocols and policies for a lean but highly effective cybersecurity service. It doesn't cost a lot, either!
Each of Surfshark's 3200+ servers in 65 countries is available via OpenVPN, IKEv2/IPSec, and WireGuard, using the 256-AES-GCM encryption cipher for protection. These protocols are highly effective for dodging government censorship and ISP throttling. Additionally, Surfshark never limits your bandwidth, maintains zero speed caps, and doesn't discriminate against P2P traffic. No specialty servers needed, just pick the closest one and you're downloading anonymously.
Surfshark's network is also based on RAM-only infrastructure, preventing your provider from collecting and storing your usage metadata. This dovetails with their strict no-logging policy, which itself has stood up to scrutiny from independent privacy auditors.
Pros
Break through harsh censorship to securely access social media and foreign news sites
All 800+ servers are P2P-friendly, with private DNS and obfuscation
30-day satisfaction guarantee
Absolutely no logging of connection data, IP addresses, bandwidth used, or traffic
Support staff manned by actual human beings 24/7.
Cons
Overall, not much to complain about
Apps don't allow for much manual fiddling for power users.
Read our full Surfshark review.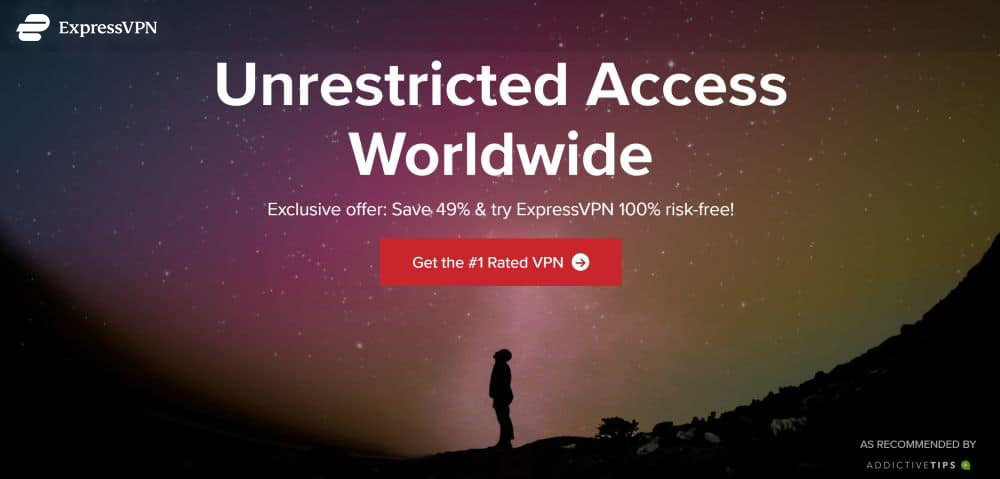 ExpressVPN offers, above all, lightning fast speeds. This makes downloading Torrents easy, as does the fact that ExpressVPN permits Torrenting across its entire server network. This network is a big one, consisting of more than 3,000+ servers in 94 countries worldwide, which is perfect for BitTorrent users. ExpressVPN has absolutely no bandwidth restrictions either meaning you can download as much as you like.
Their security features are impressive too. They use strong 256-bit encryption as standard and include the all-important kill switch for all subscribers. They also offer a dependable no logging policy which ensures everything you do online is private. They have a great range of apps for all the main devices as well as some games consoles and Smart TVs too. And there are even great browser extensions available for the Chrome, Firefox, and Safari to let you control your VPN connection right from your browser.
Read our full ExpressVPN review.
Pros
Unblocks American Netflix, iPlayer, Hulu
Reliable and fast connections
Supports ALL devices
Strict no-logs policy for personal information
Great customer service via chat.
Cons
Slightly pricier than competition.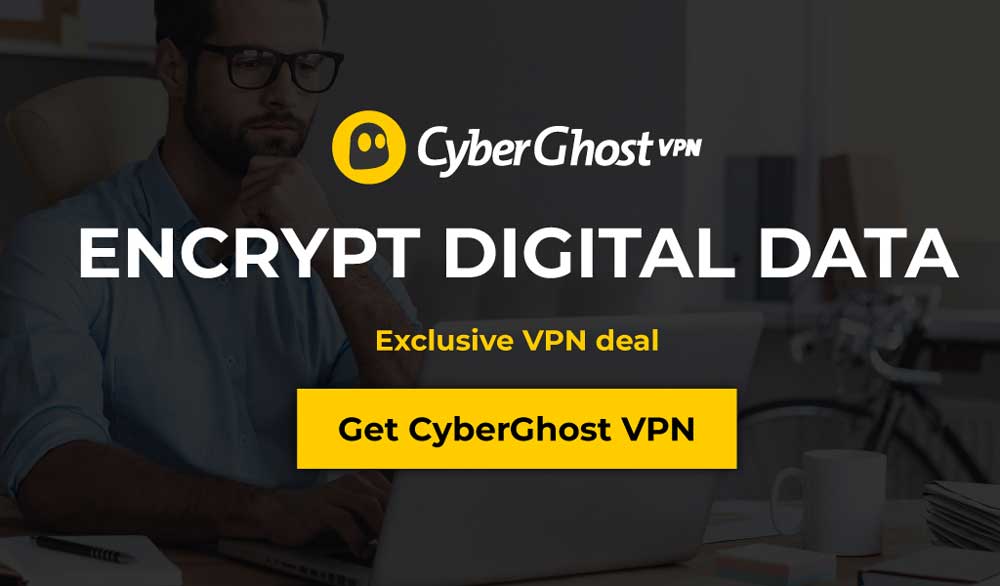 CyberGhost is a great choice for VPN novices who want a simple user interface that will help them to torrent safely. When you open the CyberGhost software you'll see an option titled Torrent Anonymously. All you need to do is click this button to be connected to a P2P download-friendly server. It's as simple as that. But ease of use doesn't mean CyberGhost have compromised on other aspects of their VPN service.
CyberGhost's security features include 256-bit encryption and a great no logging policy. They also have a kill switch feature and a large server network that consists of an impressive 5,900 servers in 90 countries. Connection speeds are excellent, and they even offer a speed boost function to let you download as fast as possible. The CyberGhost apps are available for Windows, Mac OS, iOS, and Android and all offer the same easy-to-use approach. Just set up your options as you want and click Start Anonymous Torrenting to keep yourself safe while you use qBitTorrent.
Read our full CyberGhost review.
Pros
Works with Netflix, iPlayer, Amazon Prime, Hulu
Fast, constant speeds
GooglePlay users rating: 4.3/5.0
Zero logs and good privacy features
Reliable and knowledgeable 24/7 live chat support.
Cons
Sometimes experiencing average speeds.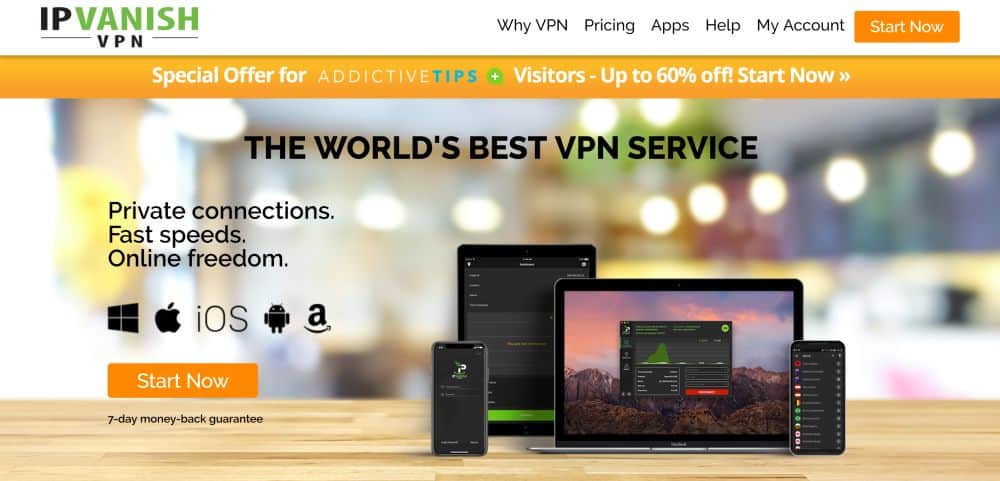 IPVanish is another VPN provider which is ideal for torrenting thanks to a combination of fast speeds and great security and privacy policies. Like ExpressVPN, they offer no restrictions on BitTorrent usage and also have no bandwidth caps. They have super-fast servers across their entire network meaning that no matter which server you hook up to, download speeds will be good.
They combine fast connections with great security, including 256-bit encryption again used as standard and a trustworthy no logging policy too. They also have the all-important kill switch along with a number of other security features such as periodic IP address change and DNS leak protection. The IPVanish server consists of more than 1,300+ servers in over 60 countries, meaning you'll have no trouble finding the best server for you. And with great apps available for almost every device, and browser plugins too, IPVanish is another great VPN choice for qBitTorrent users.
Read our full IPVanish review.
What is qBitTorrent?
qBitTorrent is at the head of a new breed of BitTorrent clients and it is really giving the established names, such as uTorrent, a run for their money. The first thing you will notice about qBitTorrent is how small it is. This lightweight Torrent client is just under 100MB in size. But included in that is just about every feature any BitTorrent user could need. Services include BitTorrent protocol encryption, torrent prioritization, torrent querying, selective content download, torrent creation, remote access, and RSS subscription. They even include a torrent search feature and a media playback facility too. Quite how they have packed all of this into such a lean client is hard to comprehend.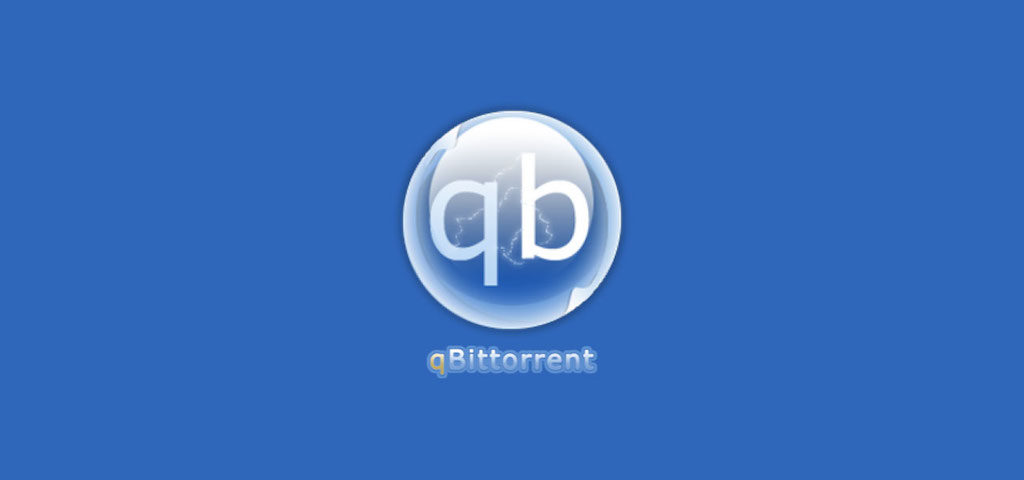 But there is one qBitTorrent feature that should push it to head of the queue for any privacy-conscious torrenters. And that is the ability to bind it to your VPN interface. What this means is that qBitTorrent will watch your VPN connection and if it drops for any reason, qBitTorrent will immediately stop downloading to prevent any private information about you being leaked. All of the VPNs we have recommended come with a kill switch which should do this in any case. But it is reassuring to know that this safety-net is present. You never know when you might forget to activate that kill switch someday. This VPN-bind feature is not unique to qBitTorrent. Other clients such as Vuze do offer it too. But the qBitTorrent feature is much easier to use and, in our testing, stands out as the best around right now.
In addition to these great features, qBitTorrent is an open-source client and makes P2P downloading really simple and offers a clean, well-designed desktop to manage everything you are doing. It really is a cutting-edge BitTorrent client and, when combined with one of our recommended VPNs, really does provide a state-of-the-art, all-around BitTorrent service for its users.
Why a VPN is essential for qBitTorrent users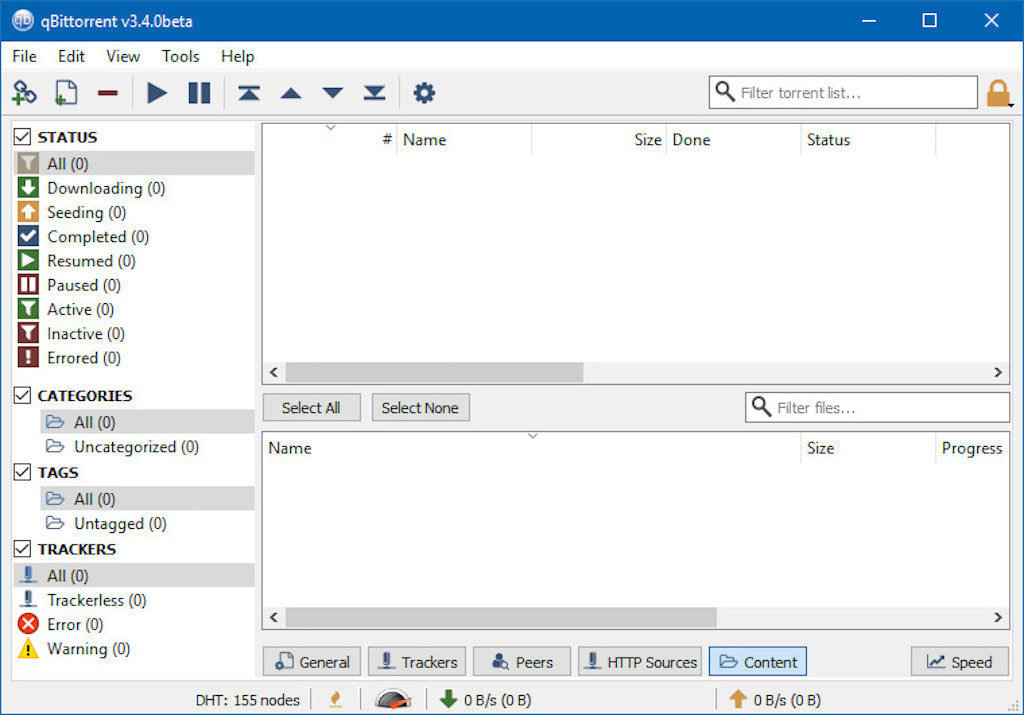 There is a perception that everyone uses BitTorrent to share and download copyrighted content. While this certainly does take place, it is unfair to mark the entire Torrenting community with this accusation. Plenty of perfectly legal files are shared on BitTorrent clients like qBitTorrent every day. It is also important to stress that the act of Torrenting a file is not illegal. But because it is sometimes used for illegal activity, torrenting can be closely monitored. This is often carried out by, or on behalf of, copyright holders, who have been known to bring fierce legal cases against people who can be proved to have used BitTorrent sites to share copyrighted content.
In most cases, the target of such action is not those who are downloading the files, but those who are uploading them. In the Torrenting community, these are known as seeders and almost every user counts as one. When you download a BitTorrent file, most clients will begin to enable other users to upload the file from your system too. This is known as seeding, and the more users that are seeding a file, the faster it can be downloaded by everyone else. This is the basis on which P2P file sharing works.
But it is also what incurs the wrath of copyright trolls too. Their view is that once you are making the file available for others to download, you are every bit as bad as pirate websites which post hundreds of movies or live links online for free. There are two ways to minimize the risk of legal action for seeding. One is not to seed. Torrent users who do not upload files are known as leachers and leeching is very much against the unwritten rules of Torrenting. The other main way is to hide your seeding with a VPN.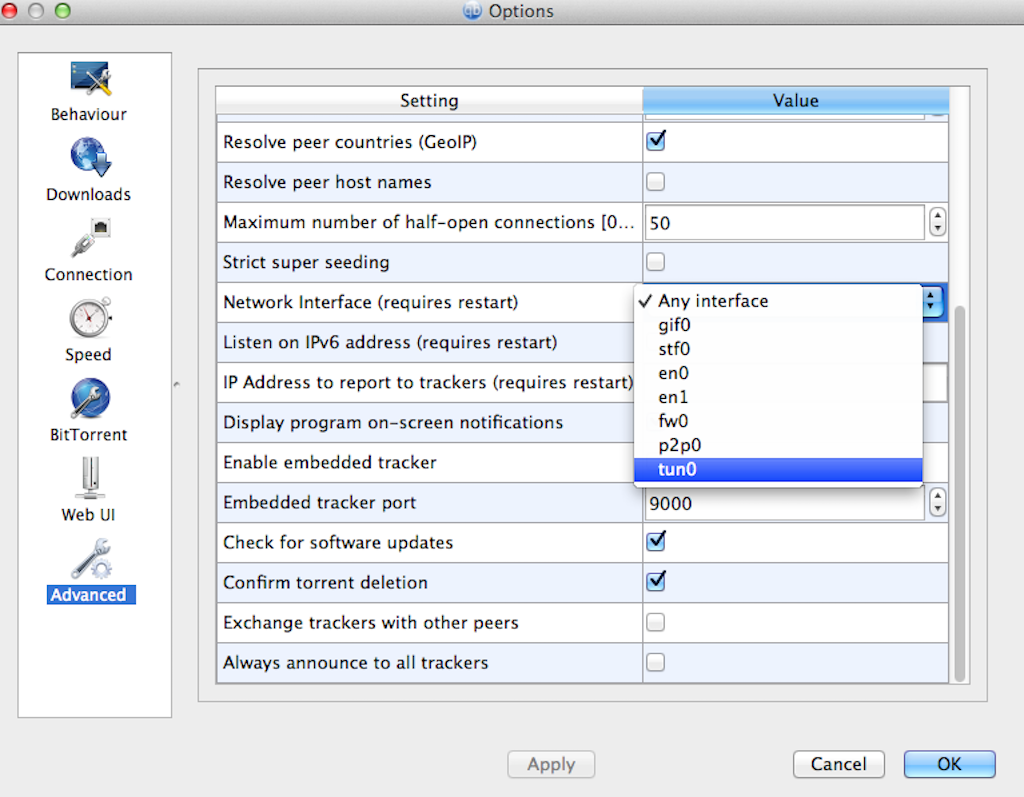 By using a VPN when downloading and seeding files on qBitTorrent, or any other BitTorrent client, you are essentially preventing copyright trolls from seeing what you are doing online. A VPN works by encrypting all of your online activity. When it is encrypted, no-one monitoring your activity can see precisely what you are doing online. They cannot even see which websites or online clients you are using. It is therefore very difficult to work out whether you are downloading or seeding copyrighted content.
A VPN also helps to hide your ID when online. It will reroute all of your online data through an external server and this server will tag that data with its own IP address rather than the one associated with your internet connection. An IP address is what most copyright trolls will use to link you to your torrenting activity. But as long as your VPN provider doesn't keep any records of your online activity, and which server you connected to (none of our recommended providers do) then it is almost impossible for a copyright troll to link your online activity back to you.
Conclusion
qBitTorrent is a fantastic BitTorrent client and we would highly recommend it to any torrenter. It really does raise the bar when it comes to BitTorrent clients and user feedback suggests that few people have encountered any issues with it so far. As with all BitTorrent clients, it still remains vital to use a VPN when you download any content through qBitTorrent and that is what this article is all about. We have recommended the four best VPN providers to use with qBitTorrent and outlined how we have narrowed the market down to these top providers. We have also given an overview if just what makes qBitTorrent so special and why it is a great client for those who are especially security and privacy-conscious. Also read about the best VPNs according to Reddit.
Have you tried qBitTorrent yet? How did you find it? Did it compare favorably to the other BitTorrent clients you have used before? Did you like their easy-to-use VPN-bind feature? Which of our recommended VPN providers did you use with qBitTorrent? How did they perform? Are there any other tips or comments which you think might help our readers? We always welcome user input, so why not share your views and comments with us using the comment box below?