We are reader supported and may earn a commission when you buy through links on our site.
Learn more
5 Best VPNs For uTorrent | Get Torrents Download Anonymity in 2021
Today, we present the best VPNs for use with uTorrent. You'll learn why you need a VPN while torrenting, plus illuminate which users are most at risk. We'll also discuss how to pick the right provider, plus review the top rated VPNs with a proven track record of enabling fast, private torrents.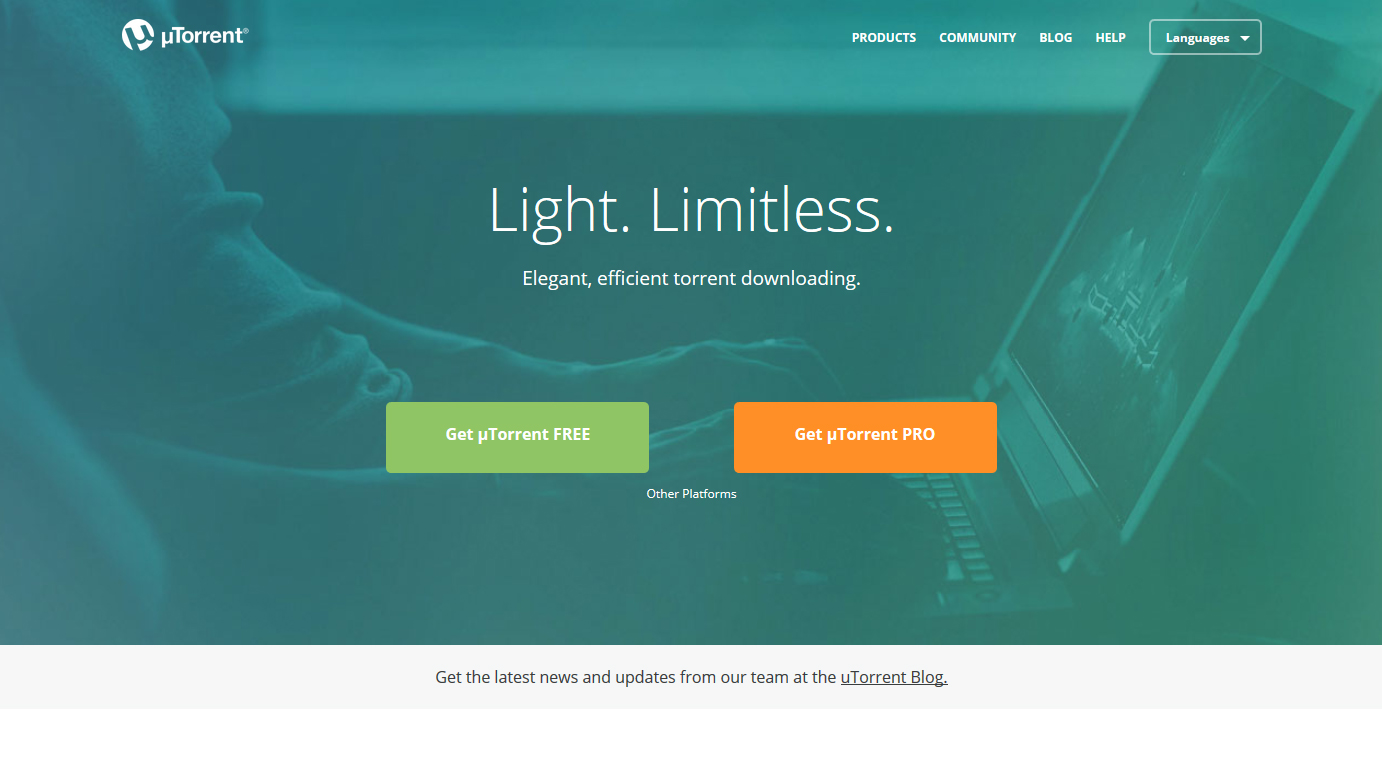 uTorrent (also known as µTorrent) was one of the most popular torrent clients back when torrents were frequently used. If you wanted to download large files quickly, then torrents were the method to use. uTorrent had both a desktop software and a mobile option available, and the software was easier to use and more friendly to new users than other torrent clients, some of which were very technical and had only limited graphical interfaces. The clear visualizations of uTorrent made the BitTorrent technology accessible to a whole group of people who had not used it before.
You owe it to yourself to protect your identity while using uTorrent. Anonymize your connection with these P2P-friendly VPNs:
NordVPN – Best Torrenting VPN – NordVPN's robust server network offers the speed, security, and stability you need to get the best usage out of uTorrent. NordLynx encryption ensures private connections, with minimal encryption overhead for fast downloads.
Surfshark – Dirt-cheap VPN with advanced privacy provisions that allow you a ton of freedom to disguise your torrent traffic.
ExpressVPN – The VPN of choice for downloading massive files fast. Incredible network, blazing-fast Lightway encryption.
CyberGhost – Great for VPN newbies who would rather click "torrent anonymously" than fiddle around with endless settings.
IPVanish – One of the most popular choices for torrenting, streaming, and gaming.
Back in 2015, however, a new version of uTorrent was released that was seriously unpopular with users. This version was full of bloatware and was even accusing of containing an undisclosed cryptocurrency miner in it. At this time, many users chose to switch to an alternative torrent client. In addition to this, the company that makes the uTorrent software, BitTorrent Inc., went through a rough financial patch at around the same time.
But since then, BitTorrent Inc. has revitalised itself and focused back on making uTorrent as great as it once was. There are plans to add lots of new features, like a web interface instead of a software interface so you can monitor the progress of your torrents online. And there are variations of the software available, from a free ad-support version to a pro ad-free premium version.
If you're back to using uTorrent again or if you want to try it out for the first time, then you should know that using a VPN is essential when torrenting. Below we'll talk about why that is and give you our recommendations for the best VPN for uTorrent.
30-days money back guarantee
Essential VPN Services For uTorrent Users
When it comes to choosing a VPN, there are many providers out there. In order to select VPNs for recommendation, here are the criteria we use to assess whether a particular VPN is suitable for uTorrent users:
Torrent friendliness. Not all VPNs allow the use of torrents or other P2P downloads over their networks. Very few free VPNs support this vital feature for torrent users. We looked for VPNs that allow P2P traffic of all kinds.
No limitations. Once again, free VPNs tend to set limitations on your use like bandwidth caps which you have to pay if you exceed. This is a big pain, so we recommend only VPNs with no bandwidth limitations that let you download as much as you like.
Excellent security. In order to protect your safety, we look for VPNs that have high levels of security like the use of strong 256-bit encryption to prevent anyone from cracking the encryption.
Privacy policies. As well as security, privacy is another big concern for torrent users. An essential feature for a VPN for torrenting is a no logging policy, meaning that the company keeps no records of your internet activities.
Fast connection speeds. You don't want a VPN that slows you down, especially if you are downloading large files. You need connection speeds which are super fast to download your files quickly.
Availability of servers. Having plenty of servers available makes your life as a user easier. It's also helpful to have lots of servers which are close by to your physical location in order for you to get the best download speeds possible.
When we looked at all of these factors, here are the VPNs that we recommend for uTorrent users: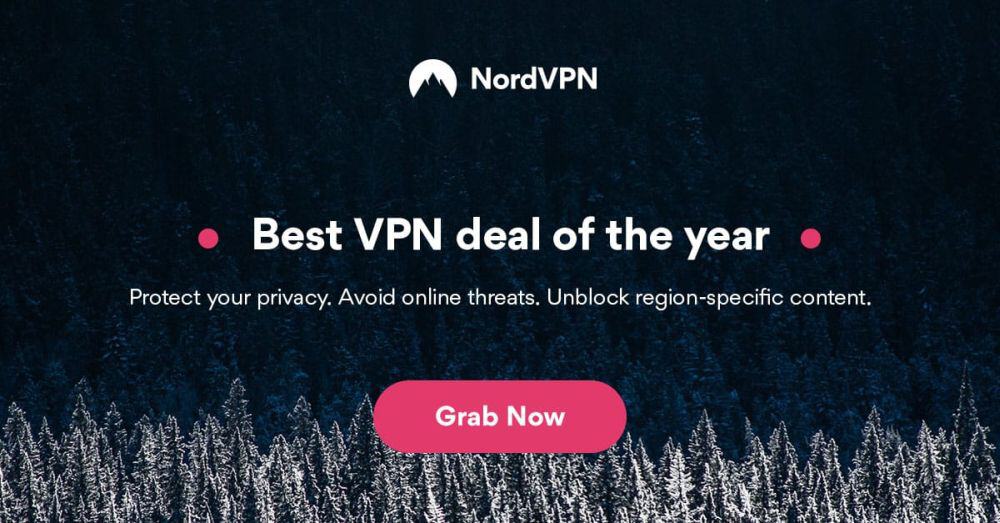 NordVPN is a great choice for uTorrent users who want the very best security that they can get. Using torrents or other P2P downloads is not only allowed on NordVPN, but the service even offers special servers which are specifically configured to be optimised for P2P use. With no data caps, you can download as much as you like, so you can take advantage of the speed and convenience of torrents. The security is where NordVPN really shines though: of course they have the requisite use of 256-bit encryption and no logging policy. But in addition they have extra security options available like double encryption, in which your data is encrypted twice over for maximum safety from cracking, and allowing the use of anti DDoS servers, an option for a dedicated IP address if you want one, and the option to use onion over VPN.
The server network available from NordVPN has recently been expanded, and now covers an amazing 5,400 servers in 59 countries. You are able to install the software on devices running Windows, Mac OS, iOS, and Android, plus you can use browser extensions for the Chrome or Firefox browsers.
Read our full NordVPN review.
Pros
Optimized servers for unblocking Netflix
GooglePlay users rating: 4.3/5.0
Allows multiple connections (6 devices)
Based in Panama
Customer Service (24/7 Chat).
Cons
Can't specify City or Province in App.

Surfshark is a great choice for uTorrent for a number of reasons. First, this consumer-friendly VPN never restricts the type of traffic on its network, so P2P connections are A-okay. Moreover, there are no caps on speed or bandwidth, nor even unlimited simultaneous connections so you can protect every device you own.
What's more, Surfshark's Whitelister offers split tunneling, enabling you to encrypt only uTorrent traffic leaving the rest inconspicuous. This is ideal for dodging ISPs who might be waiting to throttle your connection. And if they do catch wind, Surfshark will automatically obfuscate your VPN traffic, disguising it to appear as though everything is normal.
At the core, Surfshark makes use of NSA-grade 256-AES-GCM encryption, connecting you to over 3200 servers in 65 countries worldwide for optimal spoofing. There are never any logs kept of your activity, and Surfshark's privacy-friendly BVI jurisdiction offers assurance that it will stay that way.
Pros
Bypass government censorship with NoBorders mode
All 800+ servers are P2P-friendly, with private DNS and obfuscation
CleanWeb mode blocks ads and popups before they load, saving your mobile data and speeds
Zero logging policy ensures your activity can't be used against you
24/7 live chat ensures maximum uptime.
Cons
Speeds occasionally suffer a noticeable drop
Power users may wish for more settings to fiddle with.
Read our full Surfshark review.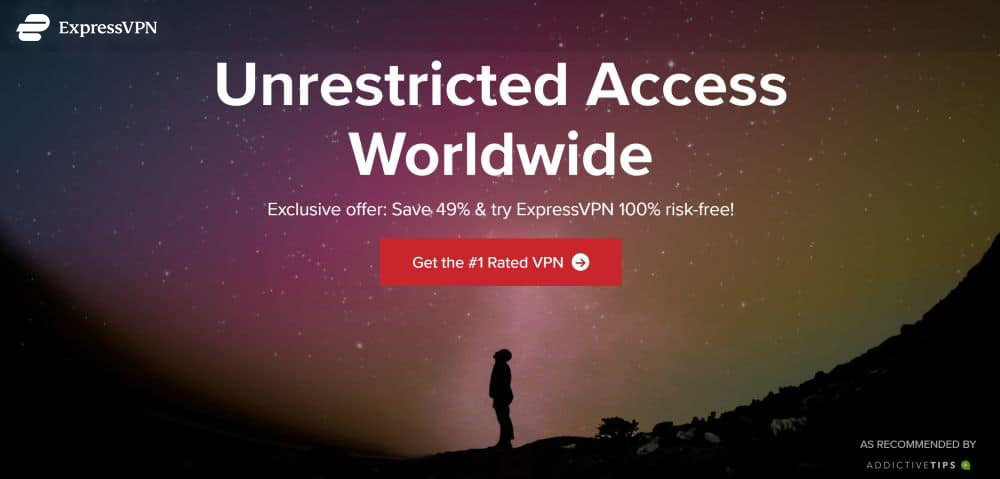 ExpressVPN is a top choice for uTorrent users because of its blazing fast speeds. You can use uTorrent and other torrent clients on any of the ExpressVPN servers, and you won't face any limitations on bandwidth so you can download in peace. The super fast connections let you download your files in no time, but these fast speeds don't mean a compromise on security. The security features include the use of strong 256-bit encryption and a no logging policy to keep your data safe and private, and you'll also find security options in the software like a kill switch and an IP address checker so that you can check that your IP address is fully hidden before opening up your torrent client.
Beyond torrenting, you can also make good use of the large server network of more than 3,000 servers in 94 different countries in order to get around region locks and to keep your internet browsing private too. The software is available for a whole lot of different devices, including some games consoles and Smart TVs as well as the usual platforms: Windows, Mac OS, Linux, Android, and iOS. For your convenience, there are browser extensions available for the Chrome, Firefox, and Safari web browsers which let you control your VPN connection right from your browser.
Read our full ExpressVPN review.
Pros
Works with US Netflix, iPlayer, Hulu and other services
Superfast servers (minimal speed loss)
AES-256 encryption
No logs for personal data
Great customer service via chat.
Cons
Expensive month-to-month plan.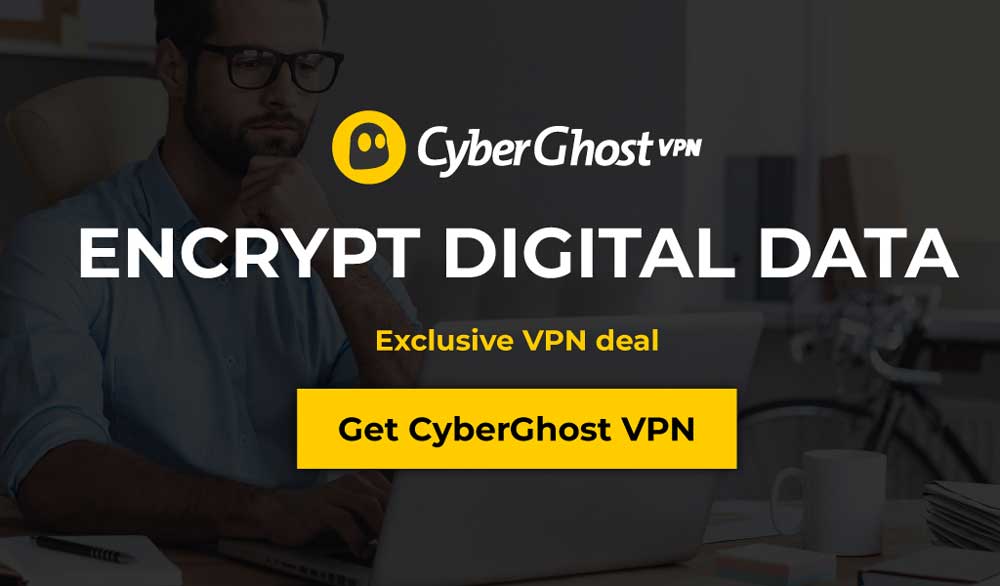 CyberGhost is a really easy to use option for torrenters who want a simple graphical user interface that walk them through the steps for torrenting safely. When you open the CyberGhost software you'll see an option titled Torrent Anonymously, and you just need to click this button to be connected to a P2P download-friendly server. There are useful extra options within this feature to keep you safe, like blocking malicious websites and blocking online tracking, and there's a speed boost function to let you download as fast as possible. Just set up your options as you want and click Start Anonymous Torrenting to keep yourself safe while you use uTorrent. There's even a kill switch which is automatically included in this option and which is already set up for you to make sure you don't let torrents run when the VPN isn't active.
The security features include the strong 256-bit encryption to hide your IP address and the no logging policy that we want to see to ensure your safety. The extremely generous server networks covers 5,700 servers in 90 different countries, and you can install the software for Windows, Mac OS, iOS, and Android.
Read our full CyberGhost review.
Pros
Works with American Netflix
Peer-to-peer (P2P) torrenting allowed
No leaks detected
Zero logs and good privacy features
24/7 Live Support.
Cons
WebRTC IPv6 leak in macOS
Doesn't unblock all streaming services.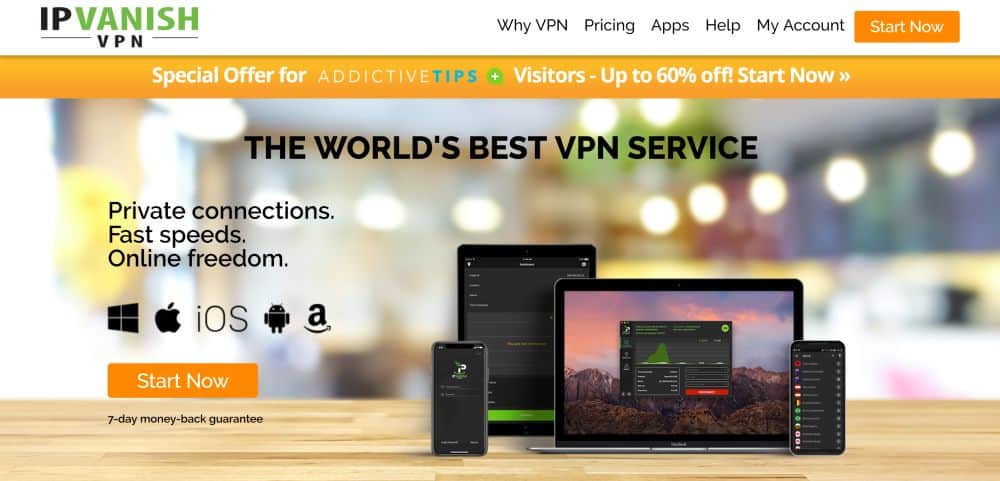 IPVanish is ideal for torrenting due to its fast speeds and torrent-friendly policies. There are no bandwidth caps or other limitations and torrents and other P2P downloads are allowed on any of the servers. The super fast connection speeds mean that you'll be able to download large files in no time at all. It's also good to know that the security is excellent, with 256-bit encryption to keep your data safe and a no logging policy to preserve your privacy.
The network of servers included in the IPVanish subscription is large, with more than 1,300 servers in 60+ different countries available for your use, meaning you'll be able to find a server that is nearby to your location for best speeds. And the software includes yet more key security features, like a kill switch which you can enable to cut off your connection whenever the VPN goes down, to ensure that you don't accidentally send torrent traffic over an unsecured connection. There are also options for periodic IP address change and DNS leak protection which users who are serious about their security will appreciate. You can install the software on devices running Windows, Mac OS, Linux, iOS, and Android.
Read our full IPVanish review.
Why uTorrent Users Need A VPN
Using a VPN is important for uTorrent users due to the focus of law enforcement and copyright holders on content which is shared illegally through torrents. Lots of torrent sites have been shut down, and many, many users have been threatened by copyright trolls due to their use of torrents to download content. Although torrents themselves are not illegal, and can be used for legitimate purposes like sharing open source software, many of the torrents available on popular torrent sites include downloads for copyrighted content such as movies, TV shows, music, books, or software.
Copyright Holders Target Seeders, Not Downloaders
Usually, in the case of streaming or direct downloads, copyright holders are not too interested in prosecuting the people who view or download the content – they are much more concerned about the people who are hosting and sharing the content. It is these hosters that are most likely to be targets of legal threats.
However, in the case of torrents, every user is also a hoster. This is because of the way that uTorrent and other torrent clients work: when you use a torrent, you download chunks of the file from other users. But while you are downloading, you are simultaneously hosting the chunks that you have already downloaded for other users to download from you. This means that torrent users are prosecuted for file hosting rather than downloading, which is a much more serious offence.
RELATED READING: Best legal torrent sites for safe downloads
Another problem with using torrents is that the traffic they generate is very easy for ISPs to spot. Torrents typically use a particular range of ports which indicates that it is a distinct type of traffic – and it's a traffic type that ISPs know is associated with illegal downloading, so they investigate any torrent use that they see.
If you use a client like uTorrent over an unsecured internet connection, without a VPN, then it is incredibly easy for your ISP to look into your internet activity and see that you have been downloading. Because torrent clients share your IP address with other users to let them download from you, your IP address is clearly visible when you torrent and this is a major security risk. A VPN hides your IP address so that torrent activity can't be traced back to you personally.
Conclusion
It's absolutely vital for uTorrent users to get a VPN, due to the extreme risks associated with using torrents over an unsecured internet connection. ISPs can and will monitor and investigate all P2P traffic that they see unencrypted over their network, so to avoid scrutiny of your internet activity you need to encrypt your data with a VPN. We've recommended several of the best VPNs for uTorrent users, all of which allow torrents on their networks, have no bandwidth caps, offer good speeds, and have excellent security. Any of these options will help to keep you safe and secure when using the uTorrent software.
Do you still use uTorrent, or are you using a different torrent client these days instead? And which VPN have you found to be the best for torrenting? Let us know in the comments below.